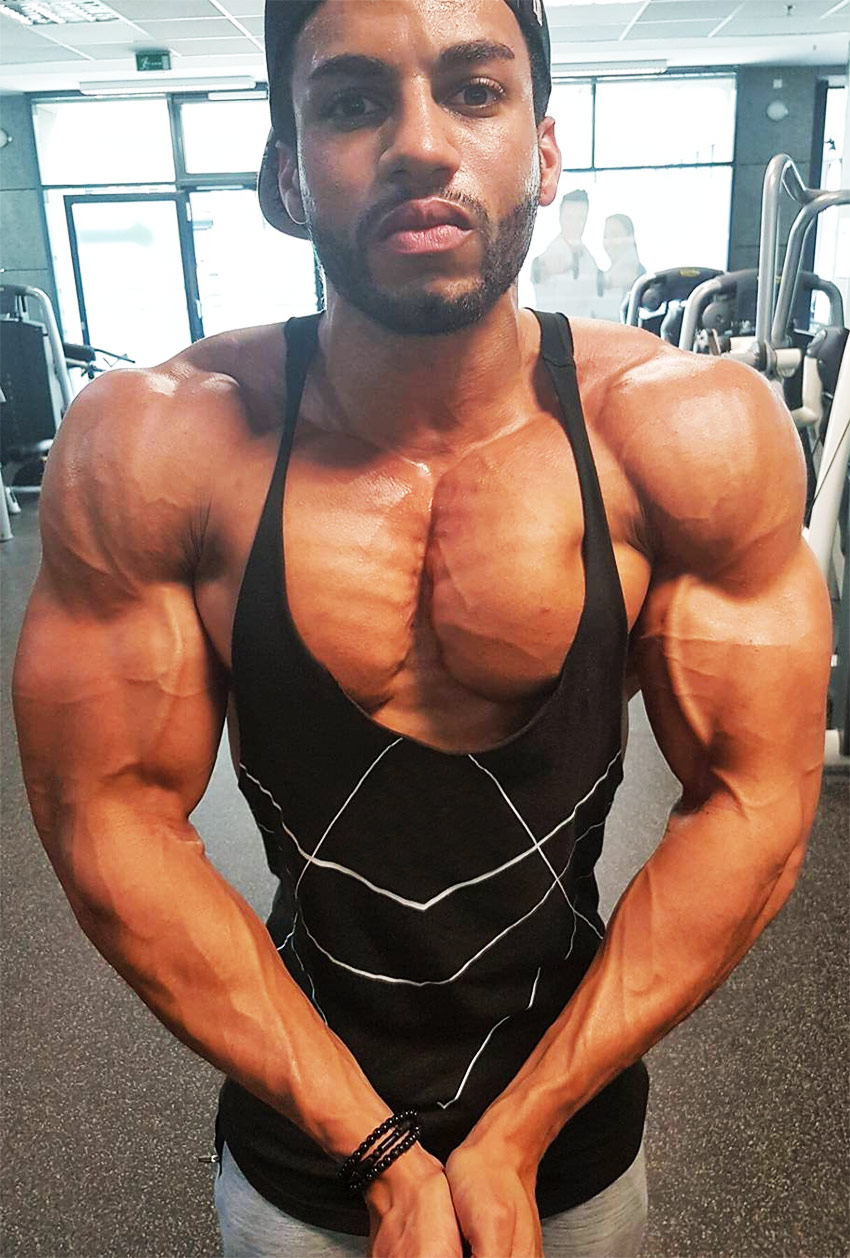 Phillip Zwoll
Health Care Worker, Nurse, Professional Bodybuilder
Phillip Zwoll is a bodybuilder from Hamburg, Germany. He started his fitness journey as an underweight child, weighing 58kg as a teenager.
However, after entering the gym in 2008, he sculpted an impressive physique and experienced a fast progression as a bodybuilder; earning his Pro Card in 2016, 3 years after his competitive debut.
This is his story:
---

Athlete Statistics
Full Name: Phillip Zwoll
Weight
Height
Year of Birth
Nationality
175 - 185lbs (79.4 - 83.9kg)
5'10" (177.5cm)
1991
German
Profession
Era
Health Care Worker, Nurse, Professional Bodybuilder
2010
| | |
| --- | --- |
| Weight | 175 - 185lbs (79.4 - 83.9kg) |
| Height | 5'10" (177.5cm) |
| Year of Birth | 1991 |
| Nationality | German |
| Profession | Health Care Worker, Nurse, Professional Bodybuilder |
| Era | 2010 |
---

Accomplishments
Competition History
2013 Nordeutschen Championship, Junior Class – 1st
2013 German Championship, Junior Class – 1st
2014 Berlin Championships, Men's Physique – 1st
2016 WBFF London, Fitness Model – 1st (Pro Card)
---
Biography
Start of Fitness Journey
Born and raised in Hamburg (Germany), Phillip grew up as a skinny child. Weighing in at 58kg during his teenage years, he was one of the smallest in his year.
As a result, Phillip was often the subject of verbal abuse, being mocked for his thin frame; ultimately, this is what motivated him to enter the gym and begin his fitness journey.
---

Phillip's transformation from 17 to 22-years-old.
---
First Competition
In 2008, at the age of 17, Phillip gained his first gym membership, setting his sights on building his dream physique. He dedicated most of his spare time to weight-lifting, and made faster progress than his friends that didn't put much effort in.
For the course of 5 years, Phillip's hard work and determination paid off; he'd gained over 20kg in lean mass, sculpting a formidable body.
After being impressed by his muscular development, Phillip's friends encouraged him to enter his first competition – the 2013 Nordeutschen Championship, in his hometown (Hamburg).
Impressively, the youngster walked away from the contest with the trophy. This success gave him the drive he needed, to chase his new-found dream of finding success as a bodybuilder.
---

Phillip on stage at the 2016 WBFF London show.
---
Pro Card
Over the next 3 years, Phillip worked rigorously to make a name for himself in the industry. He entered a further 3 shows, placing 1st in every competition.
However, adding trophies to his collection wasn't the only thing he achieved; after winning the 2016 WBFF London, Phillip was awarded with the prestigous Pro Card – fulfilling his ambition of becoming a professional athlete.
---

Training
Phillip works out in the gym 4 days per week – splitting his sessions into upper and lower body. This allows him to target all of his body parts twice a week, as he believes his body responds to this method the best.
His strength sessions last up to 90 minutes, while his hypertrophy sessions last around 40 minutes.
Workout Routine
Phillip's training plan looks like this:
Monday – Upper Body (6-8 reps, hypertrophy training)`
Tuesday – Lower Body (4-6 reps, strength training)
Wednesday – Rest
Thursday – Upper Body (4-6 reps, strength training)
Friday – Lower Body (6-8 reps, hypertrophy training)
Saturday – Rest
Sunday – Rest
---

Nutrition
Unlike other bodybuilders, Phillip only consumes 3 meals per day – as opposed to the more popular 5-6 meal approach. He feels that this plays a key role in keeping his physique under 8% body fat.
The German bodybuilder prefers his 3-meal method, as he can enjoy bigger meals and consume the same amount of calories. He keeps track of his calorie-intake carefully, to continue developing his physique.
Diet Plan:
Here's what Phillip would eat on a normal day:
Breakfast – Egg Omelet with vegetables
Lunch – Chicken, Rice, and Vegetables (biggest meal of the day, with 80% of his calories consumed)
Dinner – Steak, Rice, and Vegetables
---

Idols and Influences
Phillip was originally encouraged to compete as a bodybuilder by his friends – he names them as his early source of motivation.
However, as he became more fascinated by the fitness industry, Phillip began idolizing other bodybuilders such as Ulisses Jr.
---