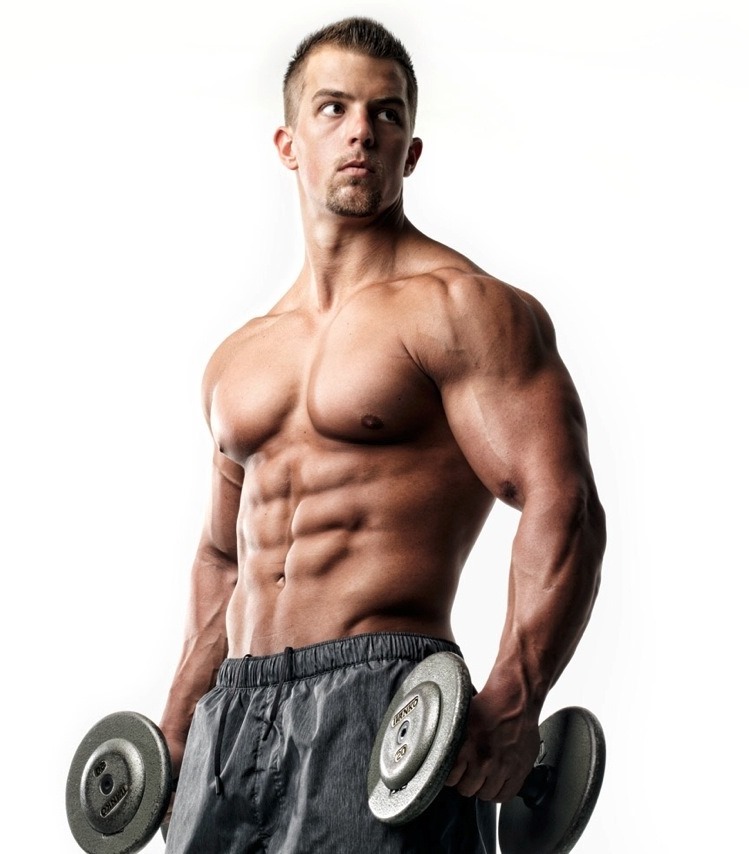 Perry Merlotti
Fitness Model, Strength Coach, WBFF Competitor
Perry Merlotti was an outstanding football player in his youth. By the age of 15, he became one of the best individuals in his team. However, the sport "burned out" the youngster over the years, leaving him with no other choice than to leave it behind and start searching for other hobbies.
This marked the beginning of a completely new chapter in Perry's life. As he was always fascinated with weight training, he decided to try the "whole fitness lifestyle thing", and see where it would take him. After witnessing his physique transform over the years, Perry was 'sold' to fitness – it became an indispensable part of his life.
By the age of 30, Perry had become a fitness icon. His physique had attracted admirers from all over the world, allowing him to grow a brand from his name. Since then, he's become a respected strength and conditioning coach, and a WBFF Pro Muscle Model.
However, Perry's path towards success in bodybuilding was all but easy. In 2010, he completely tore his left biceps tendon. As a result, he wasn't able to train in the gym for the next six months. Needless to say, this was a tough process for the American; not only physically, but also mentally. Fortunately, the adversity made him "thick-skinned", allowing him to grow stronger from it, and become even more successful in life.
---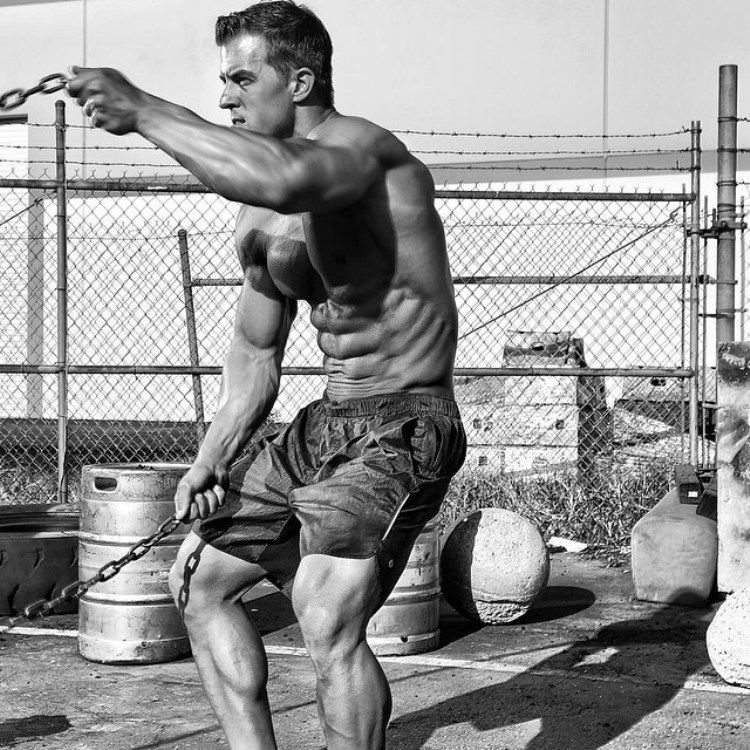 Athlete Statistics
Full Name: Perry Merlotti
Weight
Height
Year of Birth
Nationality
205 - 215lbs (88.5 - 93.0kg)
5'9" (175cm)
2017
American
Profession
Era
Fitness Model, Strength Coach, WBFF Competitor
2010
| | |
| --- | --- |
| Weight | 205 - 215lbs (88.5 - 93.0kg) |
| Height | 5'9" (175cm) |
| Year of Birth | 2017 |
| Nationality | American |
| Profession | Fitness Model, Strength Coach, WBFF Competitor |
| Era | 2010 |
---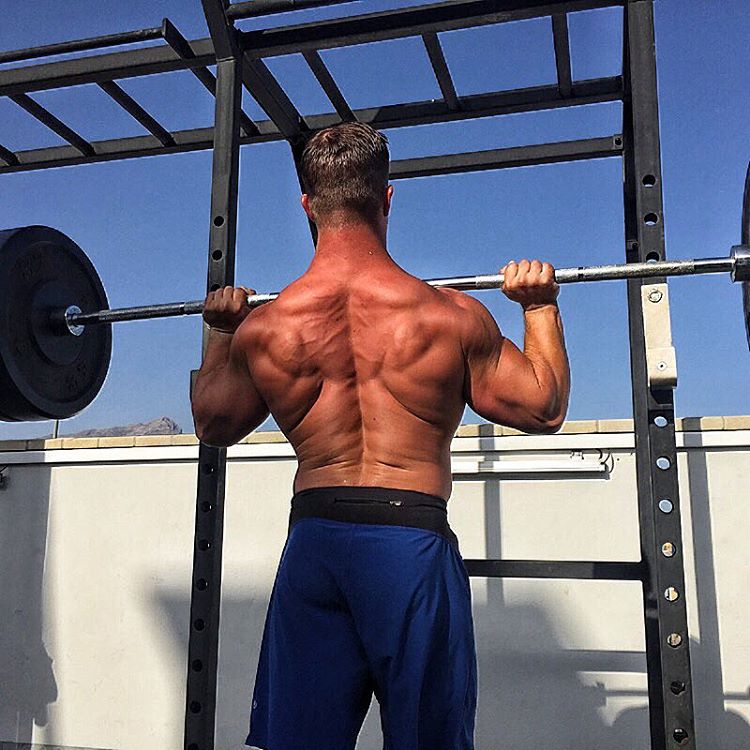 Accomplishments
Competition History
2007 Show Me Naturals: 1st Place Middle-Weight Men's Bodybuilding, 2nd Place Overall
Certifications and Titles
Level 2 PICP Conditioning and Strength Coach
WBFF Muscle Model
Strength Records
Back Squat: 502 lbs
Front Squat: 427 lbs
Bench Press: 407 lbs
Scott Bicep Curl: 187 lbs
---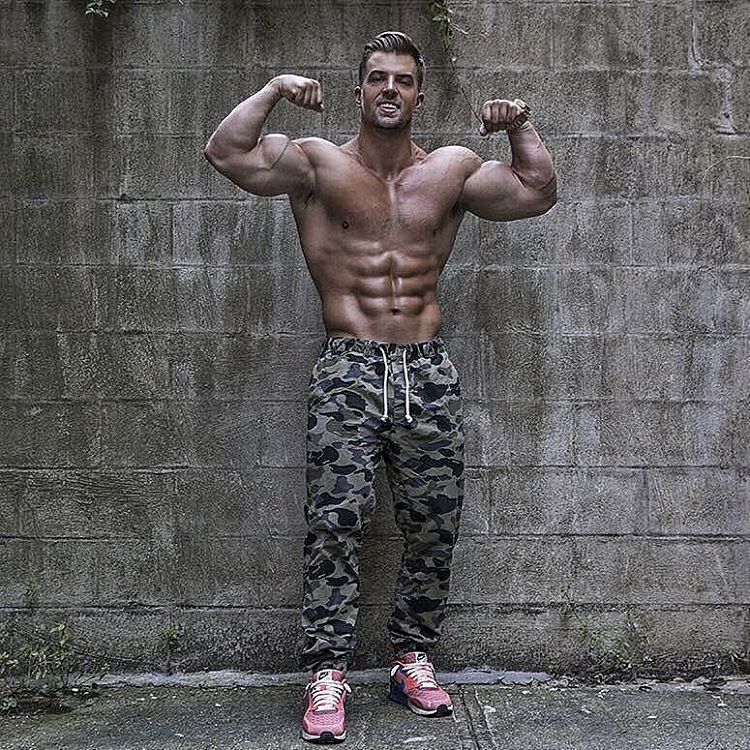 Training
Effectiveness of a Workout
When he was just starting out, Perry would spend over two hours in the gym training hard. However, he didn't notice a lot of results from this type of training.
He now acknowledges that training for two hours burned more muscle than it had built; that's why he couldn't see any noticeable progress on his physique.
Nowadays, his workouts last anywhere between 45-60 minutes. He says this is enough time to tear down the muscle fibers, any more than that would be too much.
Extreme Volume
With his workouts lasting no more than one hour, Perry needs to make them extremely intense if he wants to reap the most benefits.
He achieves this by going for short rest periods between the sets, and by using high amounts of volume – specifically, over 20 sets per workout, sometimes even 30.
Needless to say, this kind of intensity isn't for everyone; but it works wonders for Perry.
Cardio
Usually, Perry relies on his diet for fat loss, and doesn't do much cardio. However, if he wants to quickly cut down his body fat for a photo shoot or a fitness contest, he'll throw in a couple of HIIT sessions a few weeks before the event.
---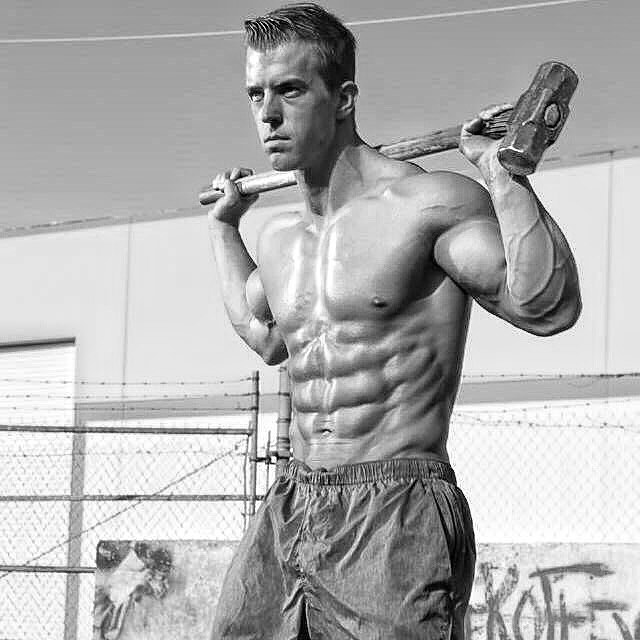 ---
Perry's Workout
Perry trains five times per week, putting the most emphasis on his legs. He splits his leg workouts in two days; one day is dedicated for his quads, and the other, for hamstrings and glutes.
Monday: Torso
Tuesday: Quads, Calves
Wednesday: Arms
Thursday: Hamstrings, Calves
Fridays: Shoulders
Saturday: Rest
Sunday: Rest
Shoulder Drop Sets
"One of my favorite mechanical drop-set variations for shoulders." – Perry Merlotti
A1-db lateral raise
A2-db L-style extended lateral raise
A3-db L-style lateral raise
Importance of a Coach
Perry doesn't create his own training programs; instead, he hires an expert trainer who creates a workout specialized for his needs.
He suggests that everyone who's serious about weight training, should have a coach who helps them with their training routines.
---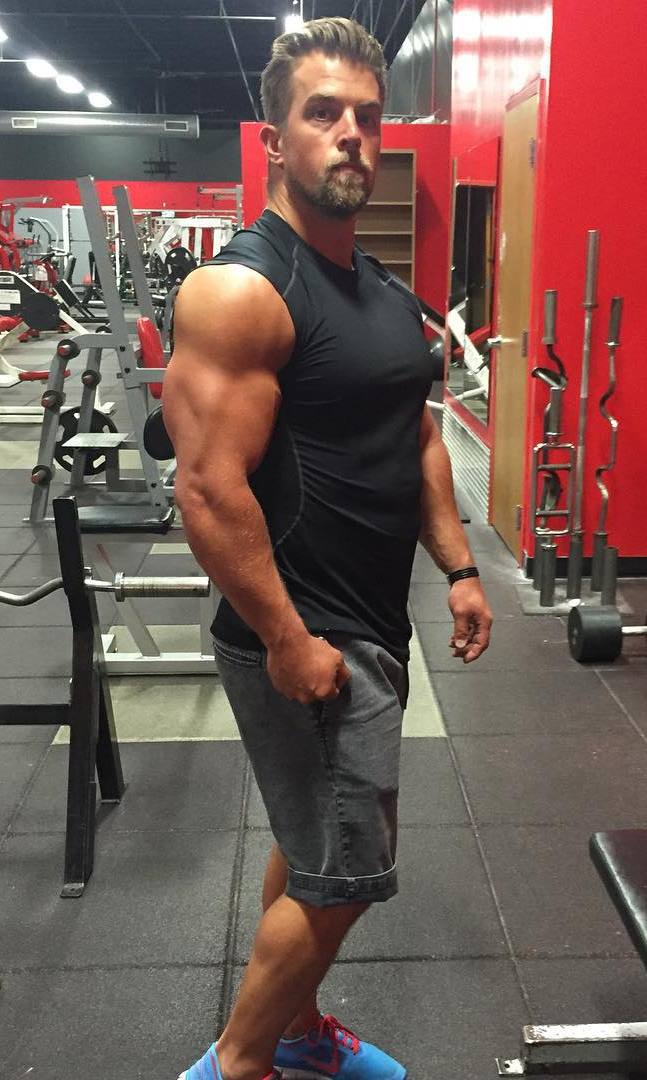 Nutrition
Paleo Diet
Perry's diet consists mainly of lean red meat, chicken, fish, vegetables, healthy fats, and some fruits. Seeing this, it's clear that he practices a paleo type diet, meaning he consumes very little carbohydrates, and a lot of healthy fats. As a result of this diet, his body became a fat-burning 'machine'.
When preparing for a show, Perry will cut out his carbohydrate intake completely – even the fruits. This means that for the last 12 weeks before the show, the only foods he'll eat are chicken, beef, and fish. As he gets closer to a competition, he'll even cut out red meats and chicken, and eat only fish; all while keeping his fat intake high.
This is Perry explaining his fat intake methods during contest prep; "Even though I am switching to leaner protein sources as I get closer to show time, I still keep my fat intake high; just consume different types of fat.  For instance, I love fish oil, and I will keep the amount of fish oil I consume extremely high during the last few weeks before the show."
Supplementation
High-quality Zinc
Magnesium Citrate or Glycinate
HCL
Methylator
Vitamin D3
Fish Oil Capsules
BCAAs
Beta-Alanine
Wholefood Multivitamin
Slow-acting Carbohydrate Supplement
Whey Protein
---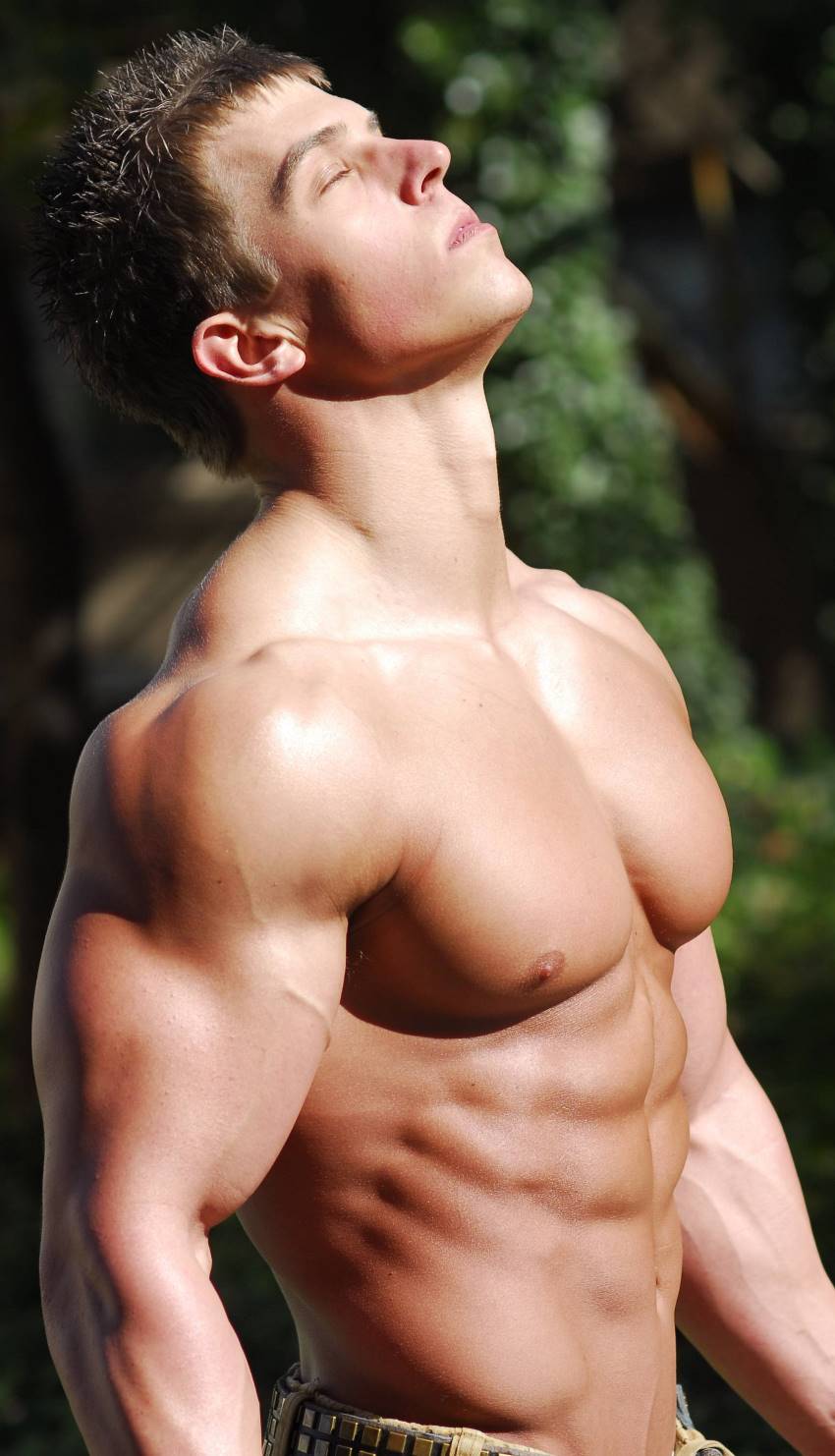 ---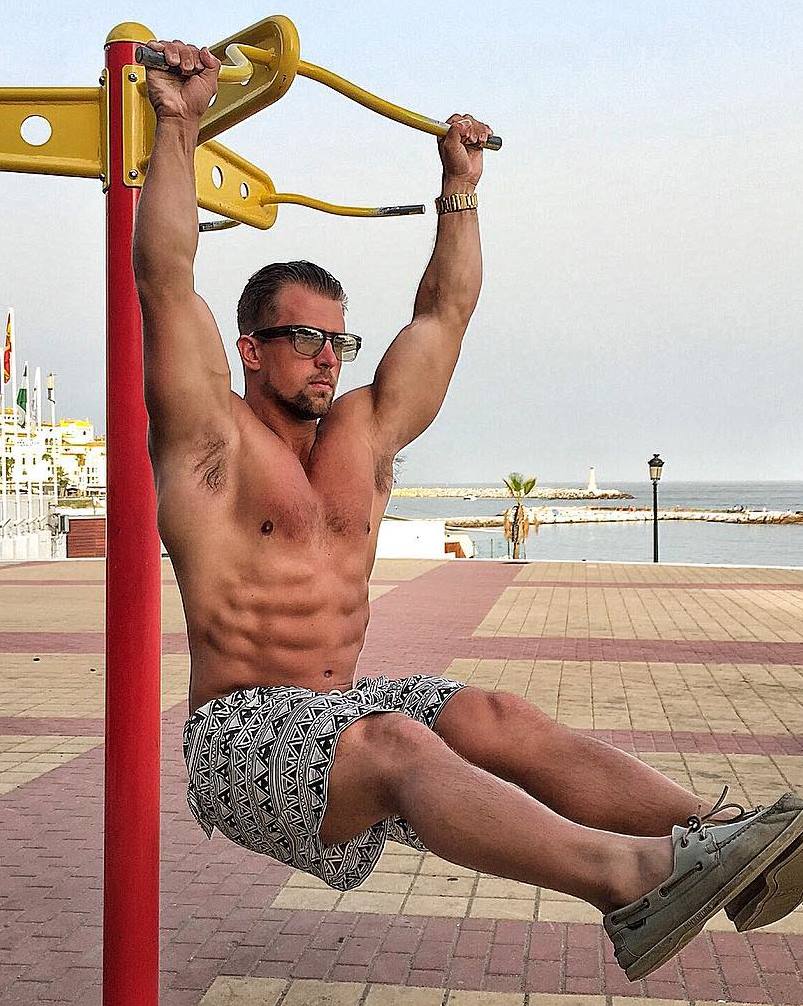 ---
Idols and Influences
Perry's influence in bodybuilding is another WBFF Pro, Jake Morgan. This is what Perry said about him; "My fellow WBFF Pro Jake Morgan inspires me to be my best. He's always pushing the limits and it fuels me to try and keep up with his ass. Hard worker right there."