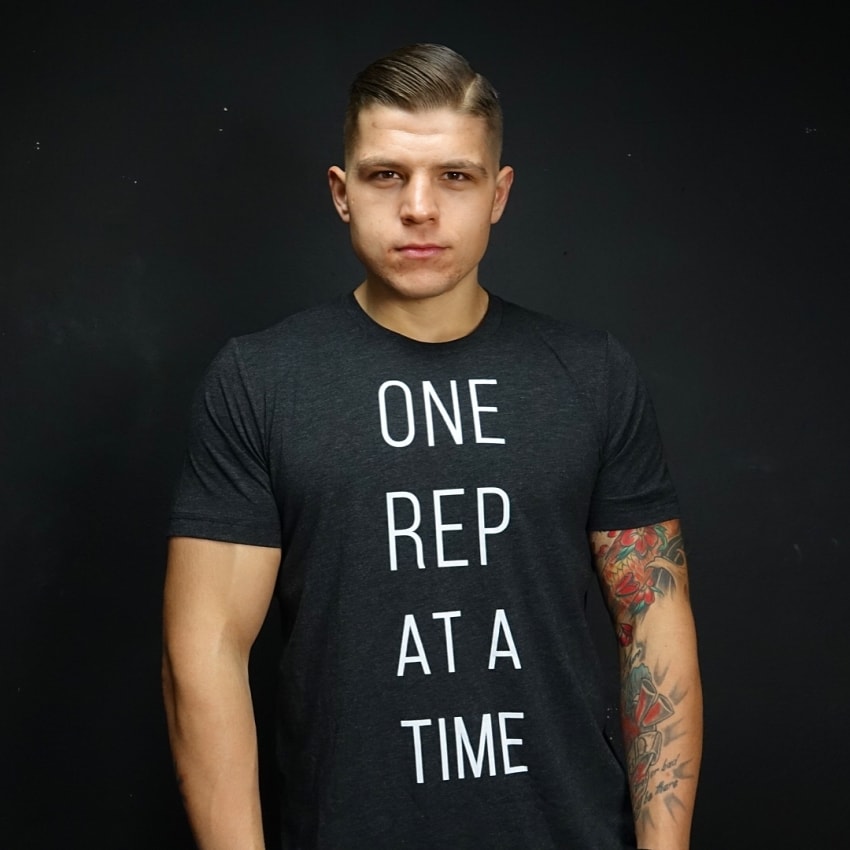 ObesetoBeast
Fitness Icon, Internet Personality
ObesetoBeast, also known as John David Glaude, has one of the most inspirational weight-loss stories ever seen online. He went from over 360 lbs, to weighing just under 190 lbs.
John's transformation started when he was 20 years old. While watching a TV show, and eating copious amounts of foods like he would usually do every night. However, this time, something "clicked" inside of him. John realized, if he kept living this lifestyle, he would end up dead soon enough.
After making a strong decision to change his life once and for all. John embarked on a long, and hard fitness journey. Beating the odds, John AKA: ObesetoBeast gradually lost all of his excess weight, transforming his life from the bottom up.
He's since become an example for people all over the world. Inspiring them to 'grab the life by the horns', and never give up on their dreams. Here's ObesetoBeast story:
---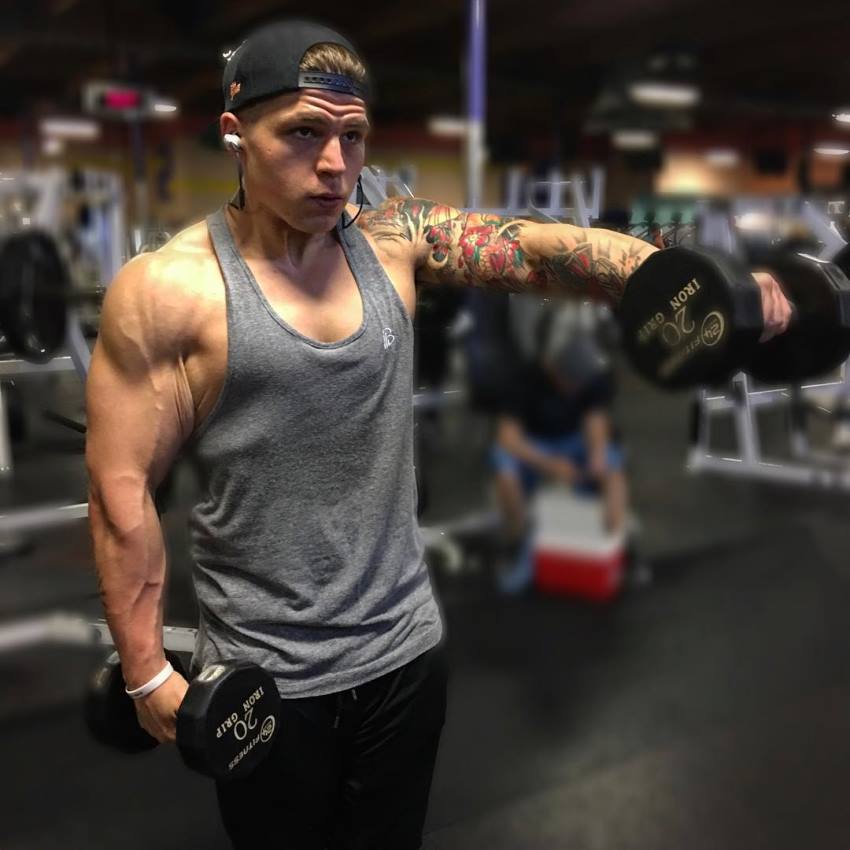 Athlete Statistics
Full Name: John David Glaude
Weight
Height
Nationality
Profession
185 - 195lbs (83.9 - 88.5kg)
5'8" (172.5cm)
American
Fitness Icon, Internet Personality
Alias
Era
ObesetoBeast
2010
| | |
| --- | --- |
| Weight | 185 - 195lbs (83.9 - 88.5kg) |
| Height | 5'8" (172.5cm) |
| Nationality | American |
| Profession | Fitness Icon, Internet Personality |
| Alias | ObesetoBeast |
| Era | 2010 |
---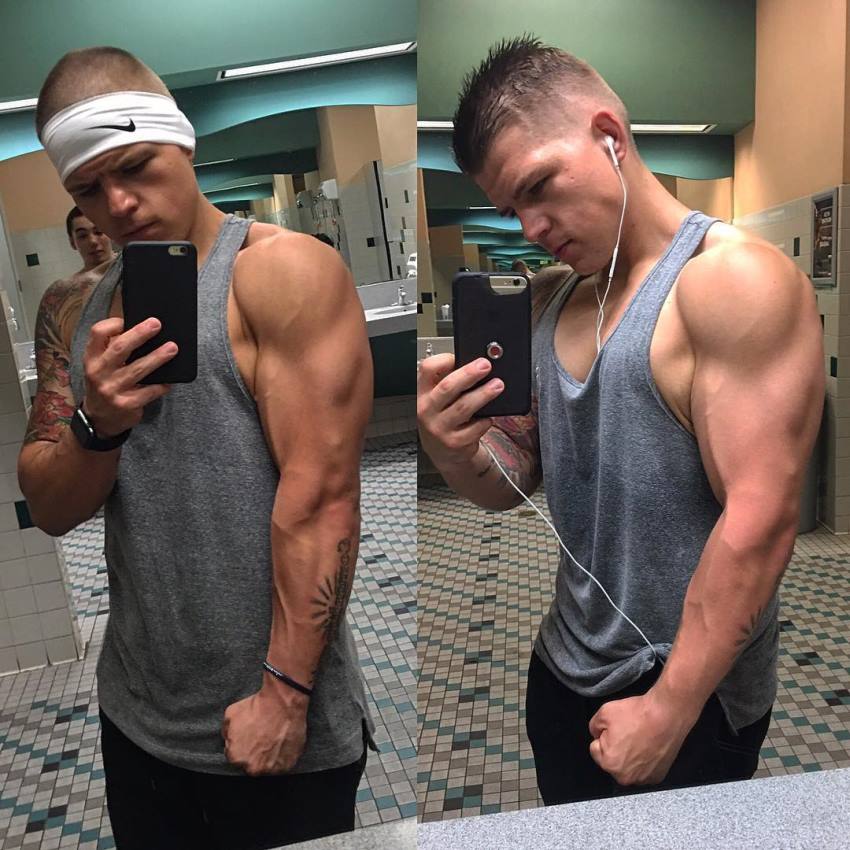 Accomplishments
Internet Personality
Fitness Icon
---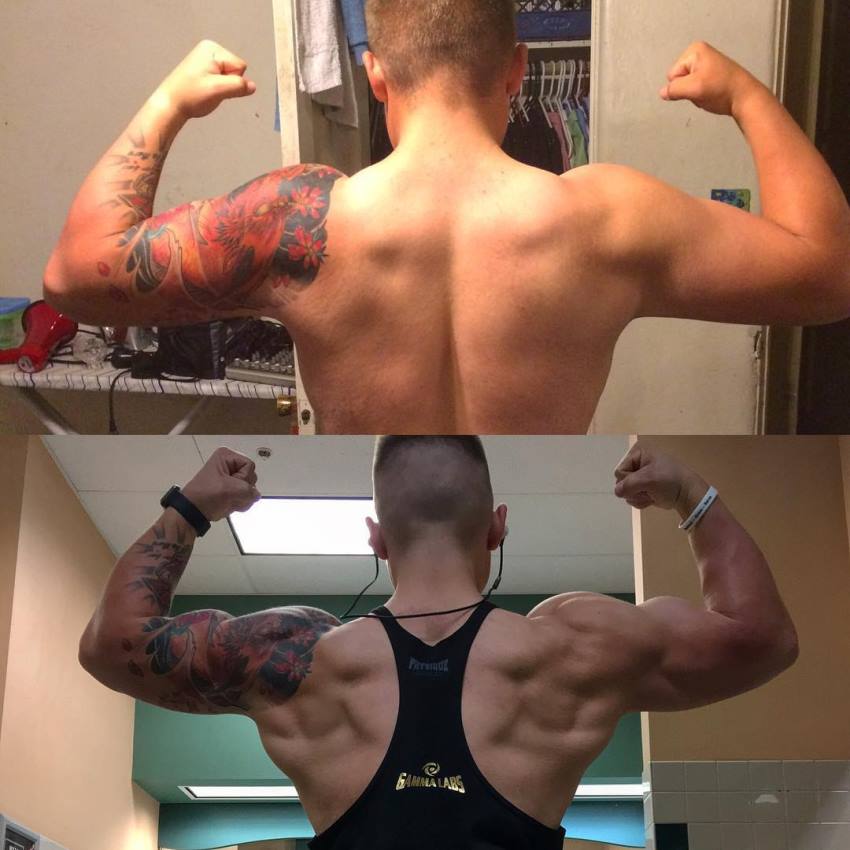 Biography
Weight Struggles
ObesetoBeast AKA: John David Glaude had a difficult start to his life. Throughout childhood and high school, John struggled with is weight.
At one point in his life, around the age of 20, John weighed just above 360 pounds. Here's John describing his life back then; "The only time I ever left my house was to go to work, and then I would go back home and watch TV.
That's all I did, and I hated it. I wouldn't sit there and be "fat and happy." I really hated it. And, I honestly didn't think I could change. I didn't think there was anything I could do. There were nights where I literally cried myself to sleep because I knew that I was killing myself every single time I ate—every time—and it scared me." – ObesetoBeast
John would often try to go on a weight loss journey, but he would always give in to his old habits. It was "a never-ending loop", as John describes.
Start of ObesetoBeast Transformation
The turning point in John's life came one night while he watched a TV show at home. The show was about people who successfully lost weight, and John resonated with some of them.
John says how that night, something "clicked" inside of him, he knew that from there on – he was going to succeed.
"I realized at that moment that I was doing this to myself, and the only person who would ever get me to change was me. The only person who could stop me from changing was also me.

I realized that I needed to do this for myself or I was going to die—at what, 35 years old? Maybe 450 pounds? I was scared, but I remember telling myself, 'I might as well try my hardest, because I have nothing else.'" – ObesetoBeast
Fighting a battle with his own mind. John started lifting weights and watching the foods he ate carefully. He didn't have any help, everything he did was on his own.
---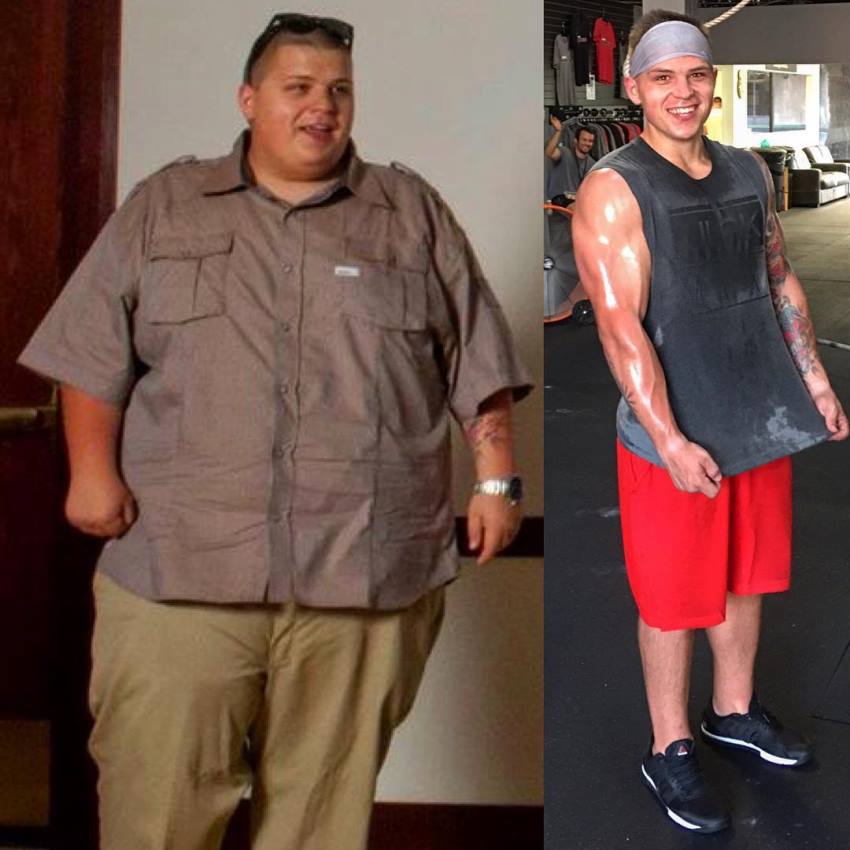 ---
Turning His Life Around
After years of uphill battles and hardships, John succeeded at his aim – he lost over 160 pounds of excess weight. More importantly, he says he proved to himself he could achieve anything he set his mind to.
However, with so much weight lost, John encountered another problem – loose skin. At first, it bothered him a lot. But after some time, John fully accepted his loose skin, and in fact, became proud of it – seeing it as his "battle scar."
---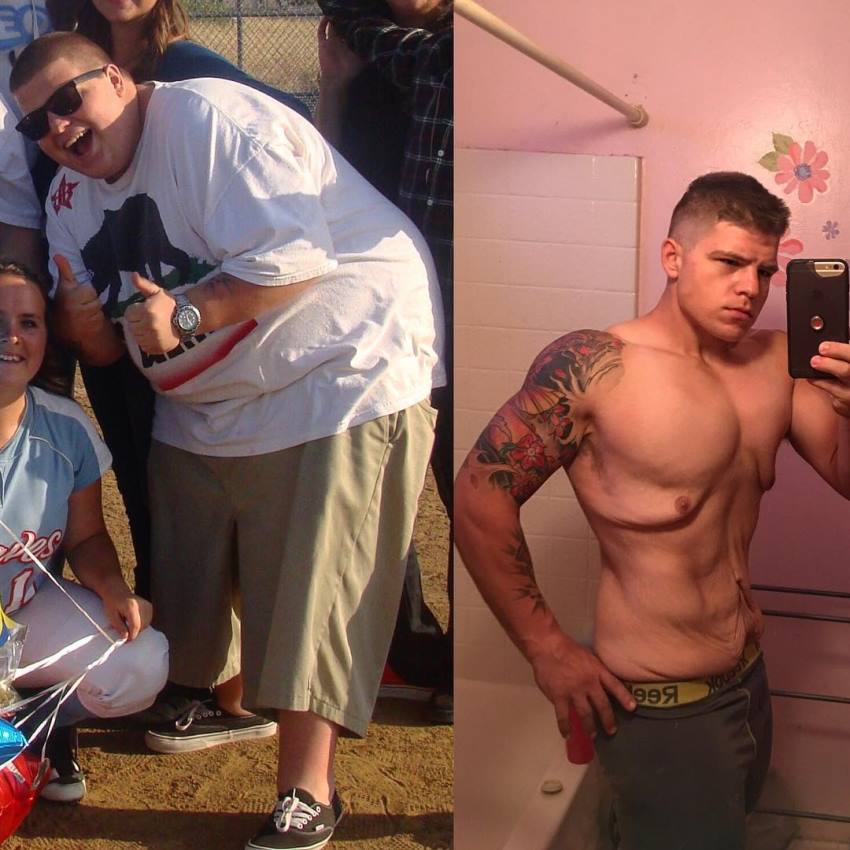 ---
Becoming Viral
After making his own transformation, John decided to share his message with the world to help others do the same.
He created a number of internet profiles where he uploaded videos and pictures of his incredible transformation.
However, John's first major online breakthrough came when he uploaded a video called "My Biggest Insecurity: Loose Skin". The video became viral in a short space of time, and John became an internet sensation.
Since then, John has grown even more in popularity. People have resonated with the ObesetoBeast story, starting their own transformational journeys towards a better, and happier life.
---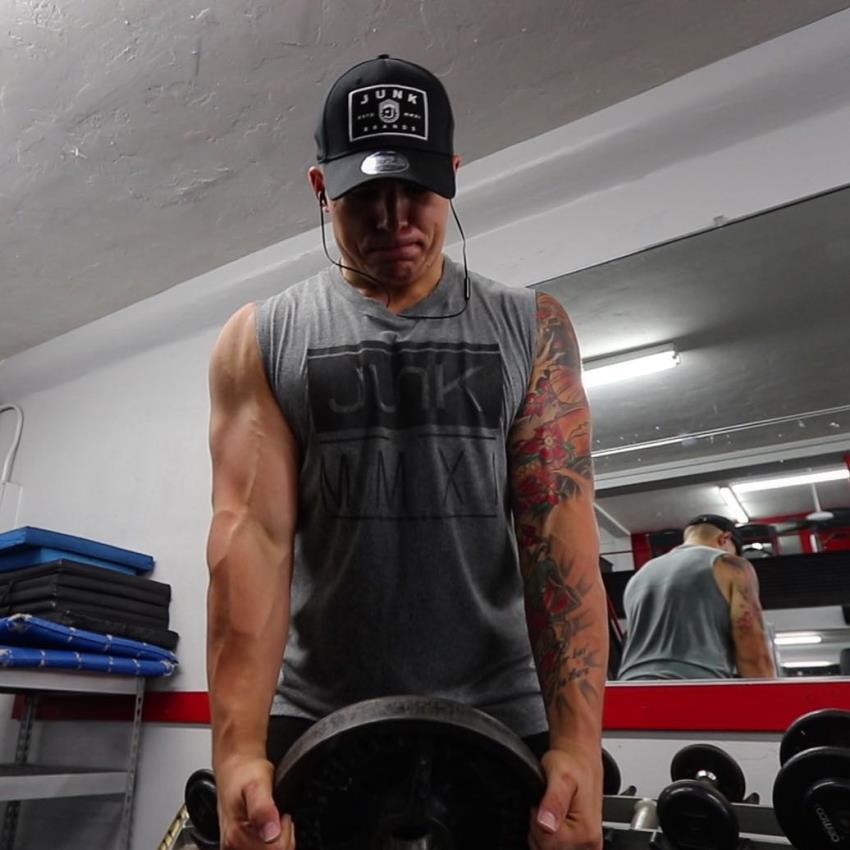 "When I was obese I just felt like I was existing. I didn't look forward to the future, and honestly, I guess I didn't believe I had much of a future. Now, I can say I look forward to the future with excitement! Life has endless possibilities! No shortcuts, work for change. And remember, with enough determination and commitment, we can all go from obese to beast!"
Training
Changes in Training Over the Years
When John first took on the fitness lifestyle. He would do a lot of cardio and body weight exercises. His workout routine back then would look something like this;
Elliptical machine, 15 minutes
Stair Climber, 10 minutes
Stationary Bike, 10 minutes
20-30 minutes of sauna
John would do little, if any weight training, and as a result, he didn't lose much weight. However, once he changed his training to a more strength-based, he quickly started to see results.
---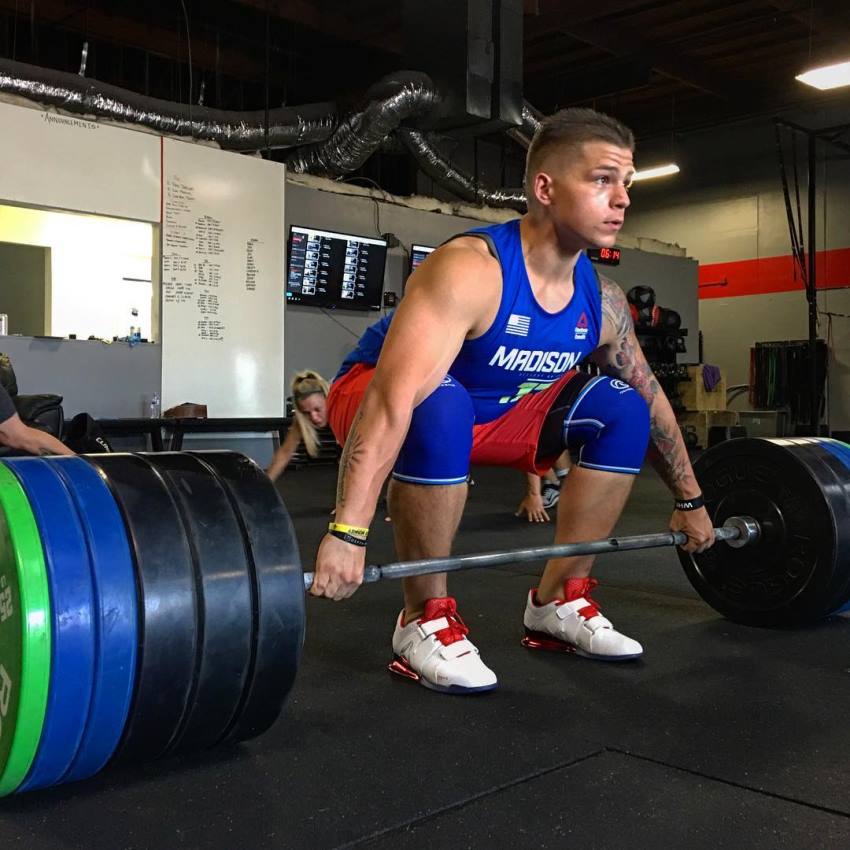 ---
ObesetoBeast Workout Routine
Nowadays, John's workout routine looks completely different than when he first started out. Here's an example of his weekly training program;
Monday: Chest and Shoulders
Medium Grip Barbell Incline Bench Press, 4 sets of 10 reps
Dumbbell Bench Press, 3 sets of 10-12 reps
Hammer Strength decline chest press, 3 sets of 10 reps
Chest Version Dips, 3 sets of 10-12 reps
Incline Cable Flye, 5-6 sets of 12-16 reps
Side Lateral Raise, 3 sets of 10-12 reps
Cable face pull, 3-4 sets of 10 reps
Cable Rear Delt Fly, 3 sets of 10 reps
Standing Dumbbell Straight-Arm Front Delt Raise, 3 sets of 10 reps
Barbell Shrug, 3 sets of 10 reps
Tuesday: Back, Biceps and Triceps
Bent Over Barbell, 4 sets of 10-12 reps
Wide-Grip Lat Pulldown, 4 sets of 10-12 reps
Seated Cable Rows, 4 sets of 10-12 reps
Straight-Arm Pulldown, 4 sets of 12 reps
Close-Grip Front Lat Pulldown, 4 sets of 12 reps
Cable Rear Delt Fly, 4 sets of 12 reps
SUPERSET
Alternate Hammer Curl, 5 sets of 10 reps
Seated Dumbbell Curl, 5 sets of 10 reps
One Arm Dumbbell Preacher Curl, 3 sets of 10 reps (drop set)
EZ-Bar Skullcrusher, 4 sets of 12 reps
Cable Rope Overhead triceps extension, 4 sets of 10 reps (drop set)
Wednesday: Legs
Barbell Full Squat, 4 sets of 10-12 reps
Barbell Lunge Barbell Lunge Lunge, 4 sets of 10-12 reps
Leg Press, 4 sets of 10-12 reps
Leg Extensions, 4 sets of 10-12 reps
Seated Leg Curl, 4 sets of 10 -12 reps,
Standing Barbell Calf Raise, 4 sets of 10-12 reps
Thursday: Chest and Shoulders
Friday: Back, Biceps & Triceps
Saturday: Legs
---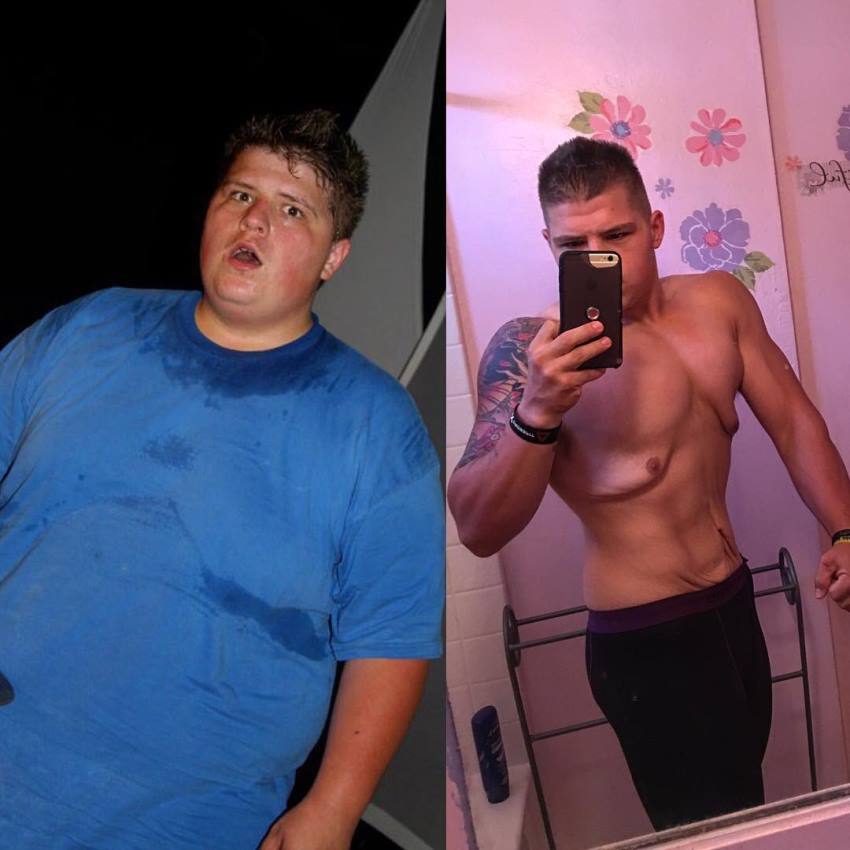 "If you follow me on social media, you will know that I keep all of my meals very similar during the week. For me, it's easier to stay on track, and I like that I know how I'll feel after I eat it!"
Nutrition
Replacing Meals
One of the biggest challenges in John's transformation was changing his diet. He loved to eat a lot of Mexican food, but he had to give it up in order to lose weight.
He began replacing processed and high-calorie meals with healthy food options. Such as oatmeal and banana for breakfast, chicken breast for lunch, and lean turkey meat with vegetables for dinner.
He also incorporated healthy fats and oils in his diet, to help raise his testosterone, and burn fat even faster.
ObesetoBeast Post-Workout Morning Meal
1 cup of egg whites with some spinach
4 slices of low-calorie bread
1 egg, 3 egg whites with seasonings
Total calories: under 320, high in protein, low in carbs
---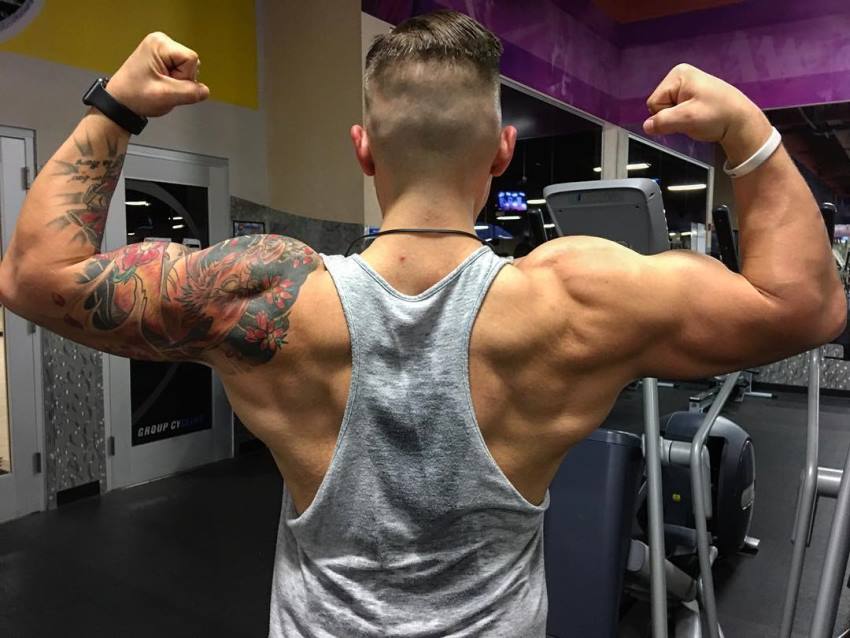 ---
Daily Meal Plan
Here's a full day of eating for ObesetoBeast;
1st Meal, 8 A.M.
80g of Oatmeal, 32g Peanut Butter
2nd Meal: 12 p.m.
9 oz. of Grilled chicken,  3 cups of Steamed vegetable
3rd meal: 5 p.m.
8 oz. Grilled chicken, 200g white rice
4th Meal: 7 p.m.
2 slices of Low-calorie whole-wheat bread
4 slices of Oven-roasted chicken breast slices
1 slice of sliced cheese
5th Meal: 9 p.m.
Supplements ObesetoBeast Uses
Pre-Workout
Protein Powder
Protein Bars
---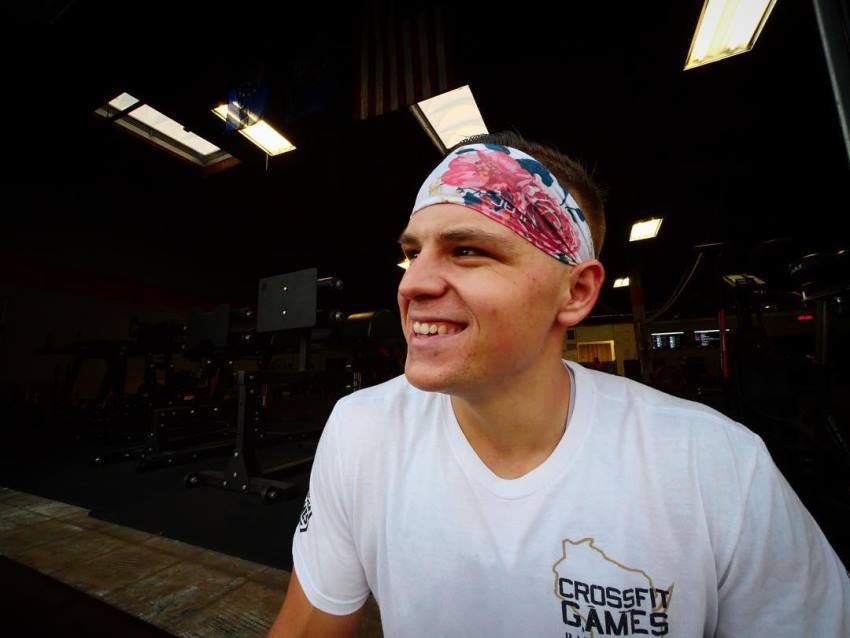 "I think one of the coolest things about my weight loss journey is the fact that I literally am living out my dreams every single day! I'm not sure about anyone else, but I personally use to legitimately dream at night about being fit. Now I live that every single day!"
Idols and Influences
John's biggest motivation on his fitness journey is the positive feedback he received from people in his gym, and online.
During his early transformational days, John was sometimes approached by people in his local gym.
They saw the hard and consistent work John had put in, and they commended him for doing an awesome job. Because of this, John was inspired to train even harder.
---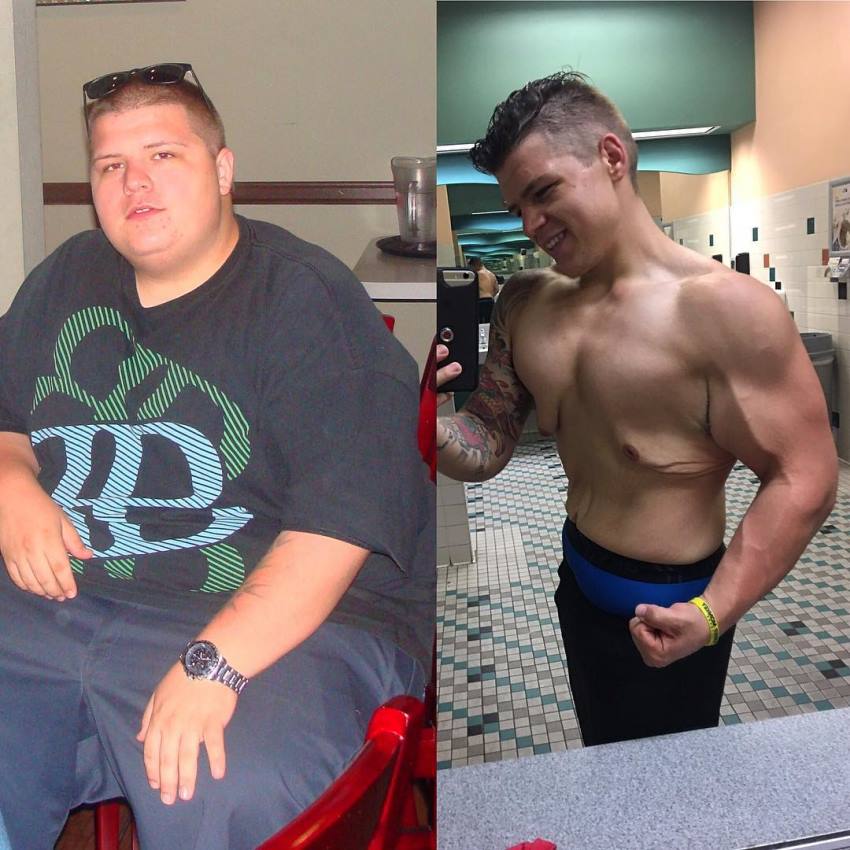 "Even though I put myself out there to thousands of people on a daily basis, I still really struggle with social anxiety. I have been doing my best to cope with it, but sometimes I can get incredibly frustrated with myself."
What we can learn from ObesetoBeast
Looking at the ObesetoBeast story, it's clear that losing an excess weight is never an easy task. However, losing as much weight as John did is worth admiration, and respect.
Through his hard work and his example, John AKA: ObesetoBeast has shown us there is no limit to your potential. If John could lose over 160 lbs in just under 13 months, you also can achieve any goal you set for yourself.
Never stop believing, and always push forward – just like ObesetoBeast John Glaude did.