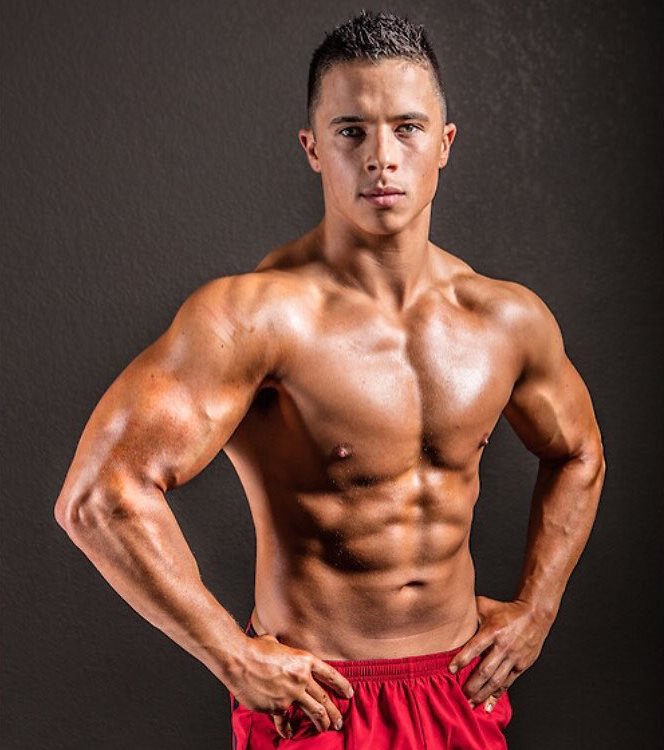 Nick Wright
Bodybuilder, Powerlifter, Fitness Model, Video Blogger
Nick Wright is a social media personality and bodybuilder from USA. He's known for his fitness videos, in which he explains how to perform a wide variety of exercises, as well as how to have a healthy diet.
While Nick is well-known for his awesome physique, he started his fitness journey as a 104-pound teenager with 11.5-inch arms. His inspiration to become bigger and stronger came from seeing pictures of Ronnie Coleman on the internet. He would train in his home basement with posters of legendary Ronnie hung on the wall.
Over time, Nick gained significant size to his physique. As a result, he started competing in bodybuilding shows. As Nick said; "the rest is history."
He's since won several regional contests, landed a couple of magazine covers, was on the national television, and has created a successful fitness business.
This is his story:
---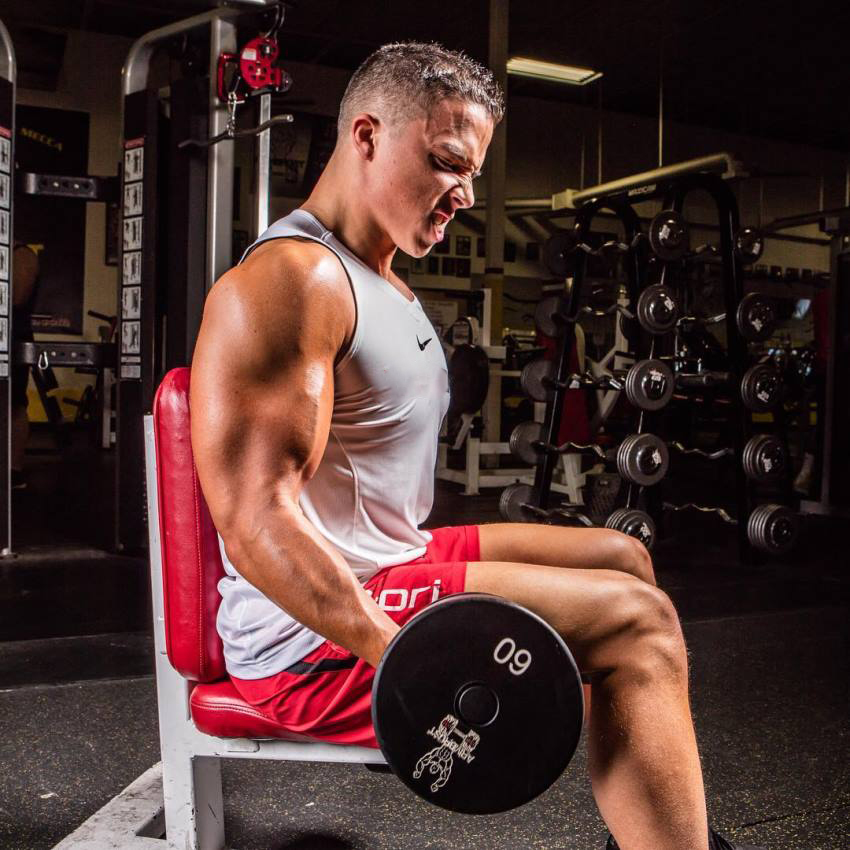 Athlete Statistics
Full Name: Nick Wright
Weight
Height
Age
Date of Birth
185 - 195lbs (83.9 - 88.5kg)
5'7" (170cm)
32
June 3, 1991
Nationality
Profession
Era
American
Bodybuilder, Powerlifter, Fitness Model, Video Blogger
2010
| | |
| --- | --- |
| Weight | 185 - 195lbs (83.9 - 88.5kg) |
| Height | 5'7" (170cm) |
| Age | 32 |
| Date of Birth | June 3, 1991 |
| Nationality | American |
| Profession | Bodybuilder, Powerlifter, Fitness Model, Video Blogger |
| Era | 2010 |
---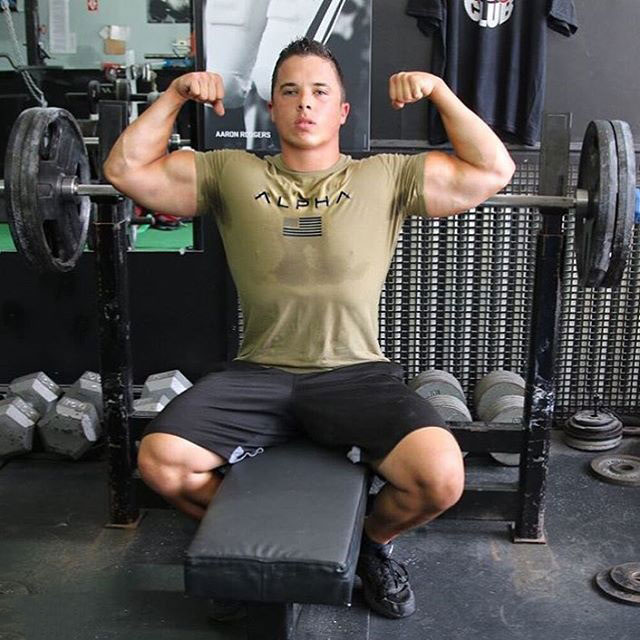 Accomplishments
Bodybuilder
Fitness Model
Clothing line owner
Video Blogger
Personal Powerlifting Records
Squat – 463 pounds
Bench Press – 330 pounds
Deadlift – 524 pounds
---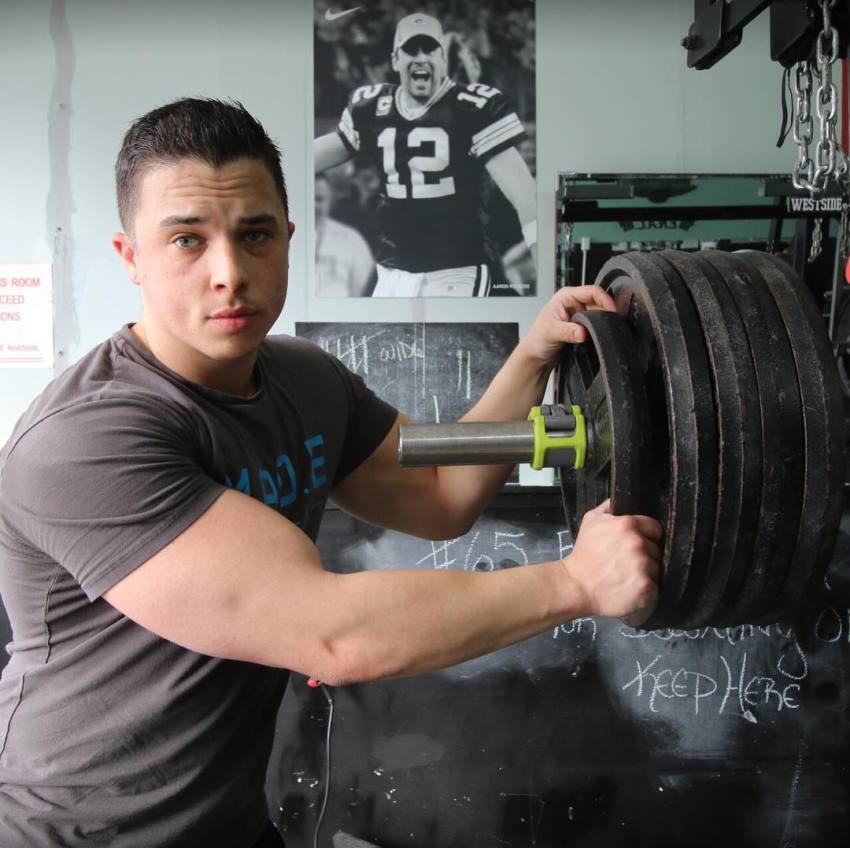 Biography
Start of Bodybuilding Journey
Born and raised in Rhode Island, Nick Wright was an extremely skinny child growing up. Nick says his arms measured 11.5 inches when he was 14.
 "The funny thing is, I don't even know if I was aware of just how tiny I was. I kind of had little dog syndrome. I thought I was bigger than I really was, which now I'm grateful for, because it's what actually drove me to continue pursuing weightlifting even after everybody laughed."
On January 26th, 2006, Nick watched an episode on TV about a bodybuilder – Nick was fascinated by the bodybuilder's size. That's when he decided to search the internet for training, and nutrition tips, hoping to emulate his size and strength.
As he searched through different bodybuilding sites, Nick stumbled across Ronnie Coleman's pictures. The moment he saw Ronnie's physique, Nick said he became obsessed, and infatuated with bodybuilding.
Competing in Teen Shows
From that point on, Nick's only goal was to compete in a bodybuilding show. He was so eager, that he wanted to participate in a show that was only one month away. But, Nick's physique was far from stage-ready.
He needed to spend the next several months working 'around the clock' in the gym if he wanted to sculpt a body worthy of a bodybuilding competition. Having no other option than to be patient, Nick embarked on his weightlifting journey.
After several months of training almost every day, and carefully watching his diet, Nick was ready to compete. At 15 years old, he put on spray tan on for the very first time, stepped on stage among other teen competitors, and finished in 2nd place.
After the show, Nick took some time away from the stage, so he could build a physique that was worthy of bigger contests.
---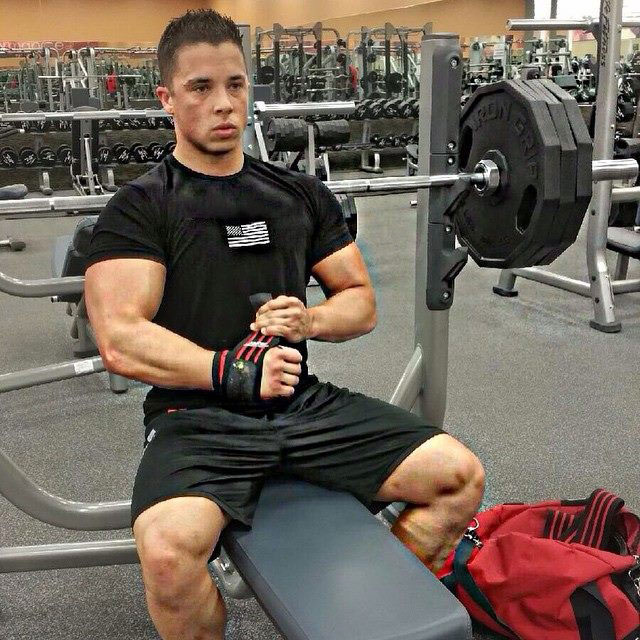 ---
Rising in Fame
Almost one year later, Nick returned to competing. He started participating in national and regional shows; winning a number of them.
With a lot of hard work an patience, Nick's efforts started to pay off. He became a sponsored athlete by 18, and landed his first magazine cover by 19 – becoming the first teen in the USA on the front cover of a fitness magazine.
Nick also appeared in a short documentary series that was broadcasted on popular TV stations in America, and was featured in bodybuilding podcasts.
---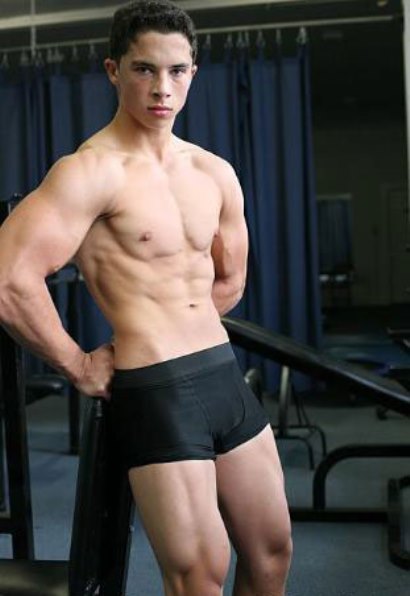 Nick Wright in his late teens.
---
Transition to Social Media
Following his success in mainstream media, Nick started creating vlogs, mostly bodybuilding related. He would break down the videos in detail; explaining everything from rep range, to the way he did the exercises.
Nick's viewers appreciated the effort he put in the videos, and as a result, they started sharing his videos on the internet. Nick's popularity 'blew-up' after this, he started to gain a large number of followers each month.
As a result, he became one of the most familiar fitness icons on social media.
---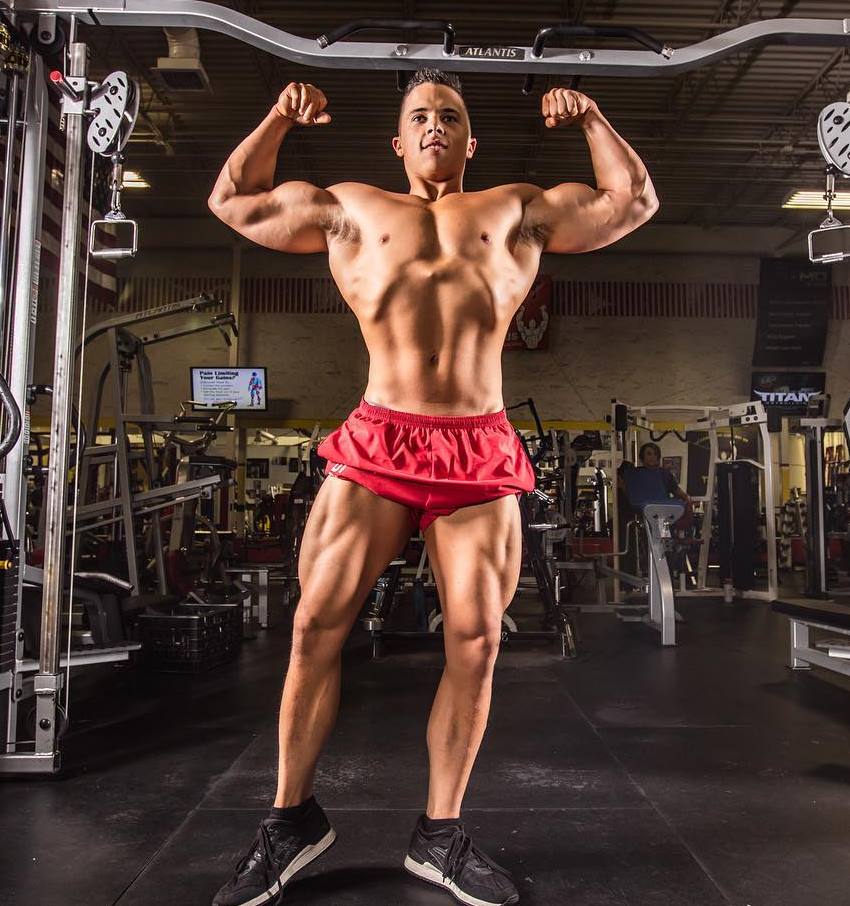 Training
Heavy Weights for Size
Nick's training focuses on gaining strength and size, so, he usually uses compound movements, heavy weights, and low reps.
If he wants to lose weight, he'll just increase the number of reps, and replace compound movements with isolation exercises.
Nick Wright Workout Routine
Day 1: Chest
Day 2: Legs
Day 3: Shoulders/Traps
Day 4: Back
Day 5: Biceps/Triceps
Day 6 And 7: Off
Nick's Top Exercises
Barbell Shoulder Press
Squat
Bench Press
Deadlift
---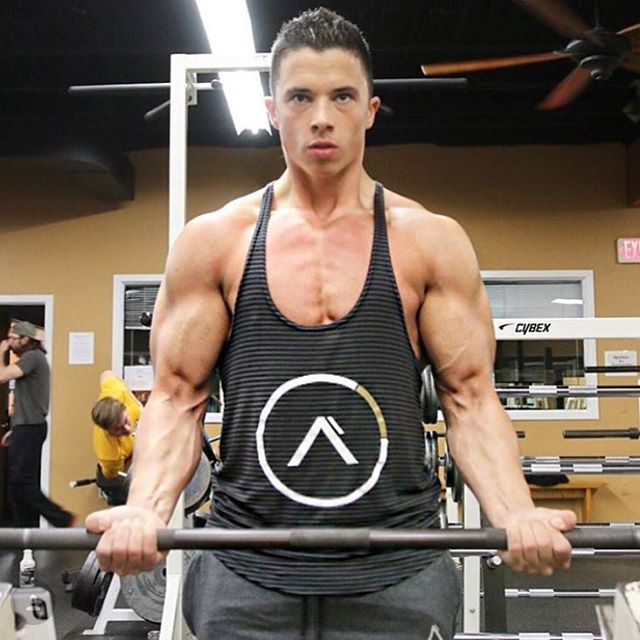 ---
Mobility
Nick says "mobility is everything." He believes young teenagers who lift weights should be taught about the importance of regularly stretching.
He says this not only increases his flexibility and resistance to injuries, but, it also increases his strength in his workouts.
There was a period in Nick's bodybuilding journey where he couldn't get past 135 pounds on the bench press – it was his weakest lift.
However, once he started stretching and warming-up his rotator-cuff and shoulder joints, he noticed a tremendous increase in strength. Nick says he went from 135-pound to 225-pound bench press in a couple of months, just by correctly stretching his muscles.
Beginner Mistakes
There are several mistakes which Nick believes slow down many beginners' progress in the gym. They are;
Not resting enough (sleeping, recovering after workouts, etc.)
Training the same body part every day
Paying attention to weights instead of form
Nick says that by correcting these mistakes, it's possible to achieve much faster progress in the gym.
---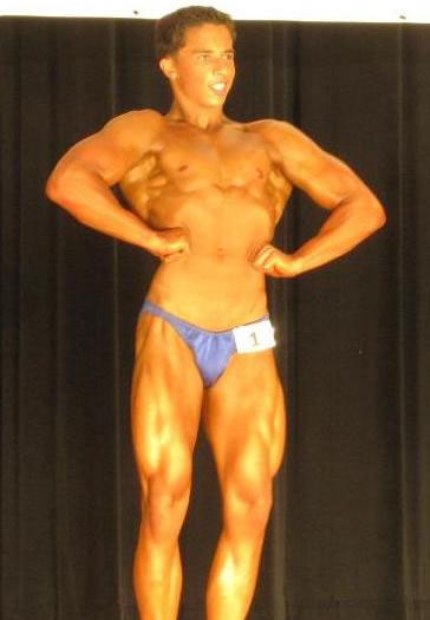 Nick Wright when he began competing.
Nutrition
When he wants to gain weight, Nick consumes around 3800 calories per day. His macros consist of around 250 grams of protein, 515 grams of carbohydrates, and 80 grams of fat.
He says that although it's easier to get these calories from foods such as processed meats and diary, he prefers doing it 'the right way' – eating chicken, brown rice, and vegetables. This way, he gains mostly lean muscle mass, with little fat along the way.
Nick Wright's Bulking Diet
Meal 1:
1 cup oats
2 scoops Mass Gainer Shake with water
1 slice whole wheat bread
Meal 2:
8oz chicken breast
2 russet potatoes
Meal 3:
Tuna sandwich with 1 can tuna and 2 slices wheat or potato bread
Meal 4: Pre-Workout
8oz chicken breast
2 russet potatoes
1/2 cup green beans
1 additional Turkey/Tuna Sandwich (sometimes)
Meal 5: Post Workout
2 Scoops Mass Gainer shake with 1 frozen banana blended
Meal 6: Post Workout 2
2 lg. russet potatoes
1/2 tsp margarine
Meal 7:
6-8oz sirloin steak
1 cup brown rice
2-3 tbsp canola oil
1 cup green beans/broccoli
Meal 8:
1 scoop Mass Gainer Shake
1/2 cup oats
Supplements
Pre-workout
Whey Protein
Creatine
Advice for Beginners
Nick believes too many beginners focus on just getting their daily protein intake. However, he says that protein by itself is not enough to build muscle.
According to Nick, fats also play an important role in muscle growth; claiming that everyone should aim to get around 20% of their daily calories from fats.
Lastly, Nick mentioned carbohydrates as an extremely important part of his diet. Without them, he wouldn't have energy for his workouts. Which means his progress would also suffer.
---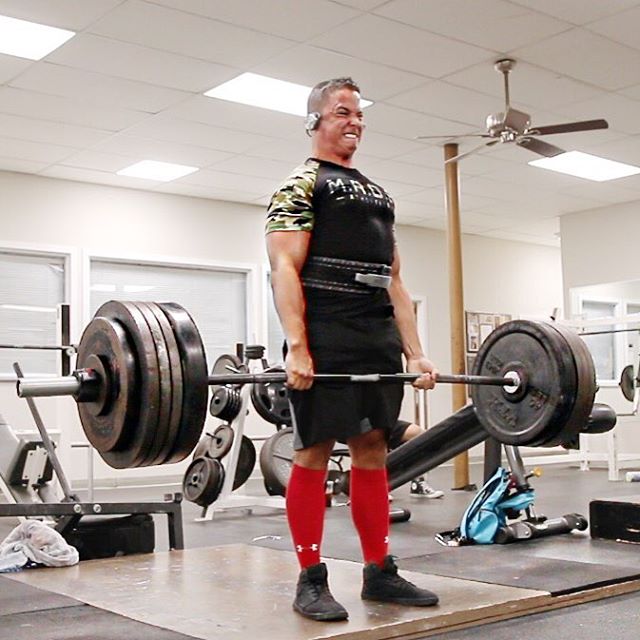 Idols and Influences
Ronnie Coleman is Nick's biggest influence and idol in bodybuilding. Nick says Ronnie's pictures inspired him to start his transformation journey from a 104-pound teenager, to a ripped fitness model.
Other bodybuilders and fitness icons who inspired Nick are; Jay Cutler, Evan Centopani, Lee Priest, Aleksei Lesukov, Shane Giese, and Flex Wheeler.
---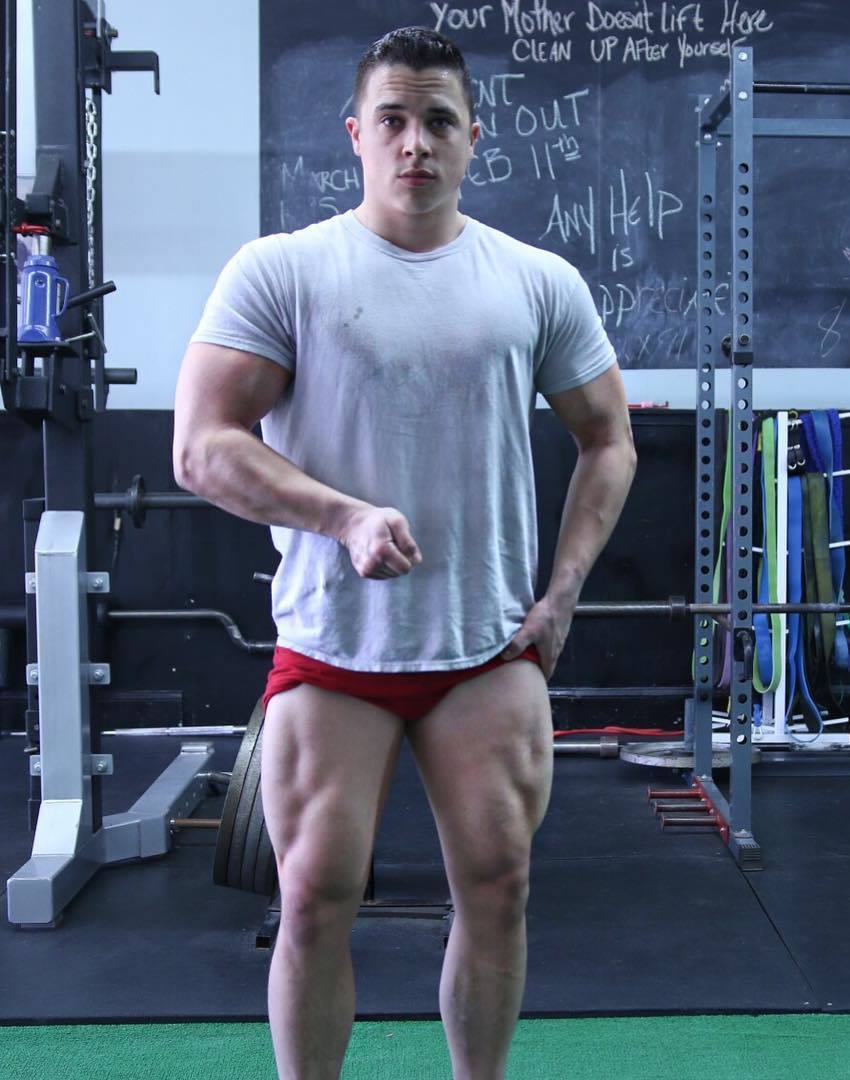 What we can learn from Nick Wright
Nick Wright's story shows us that everyone, even the greatest bodybuilders, and fitness icons – starts somewhere.
If you're someone who needs motivation to start their own transformation journey, it might be smart to look at stories such as Nick's from time to time. They could help you push through obstacles on your journey, and reach your ultimate goal.