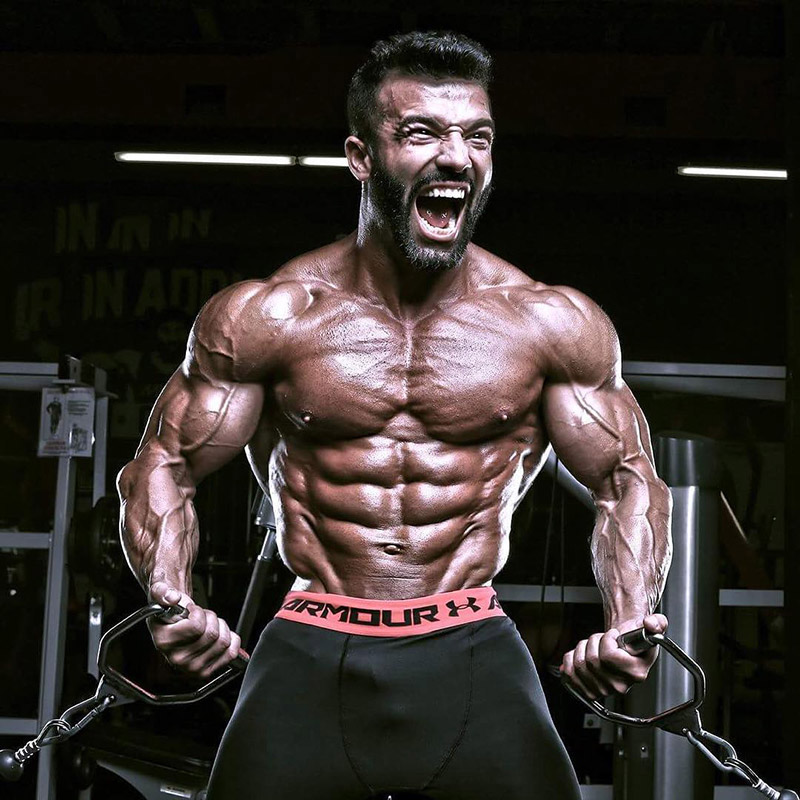 Nelson Lopes
Bodybuilder, Fitness Model, Personal Trainer
Nelson Lopes has been known around the world for his rock hard abs and perfectly symmetrical physique. He was born into a life of fitness. He excelled in swimming, gymnastics, soccer, judo, and mixed martial arts throughout his youth.
It wasn't until a serious knee injury prevented him from playing sports when Nelson had to rethink his approach to training. After making a full recovery, Nelson started to focus more on strength training over his other sports.
Moving from France to Spain and then eventually to the UK where he's worked as a Personal Trainer in some of the best gyms in the world – Throughout it all, Nelson has become a top model and figure competitor.
This is his story:
---
Athlete Statistics
Full Name: Nelson Lopes
Weight
Height
Year of Birth
Nationality
165 - 175lbs (74.8 - 79.4kg)
5'8" (172.5cm)
1984
French, English
Profession
Era
Bodybuilder, Fitness Model, Personal Trainer
2010
| | |
| --- | --- |
| Weight | 165 - 175lbs (74.8 - 79.4kg) |
| Height | 5'8" (172.5cm) |
| Year of Birth | 1984 |
| Nationality | French, English |
| Profession | Bodybuilder, Fitness Model, Personal Trainer |
| Era | 2010 |
---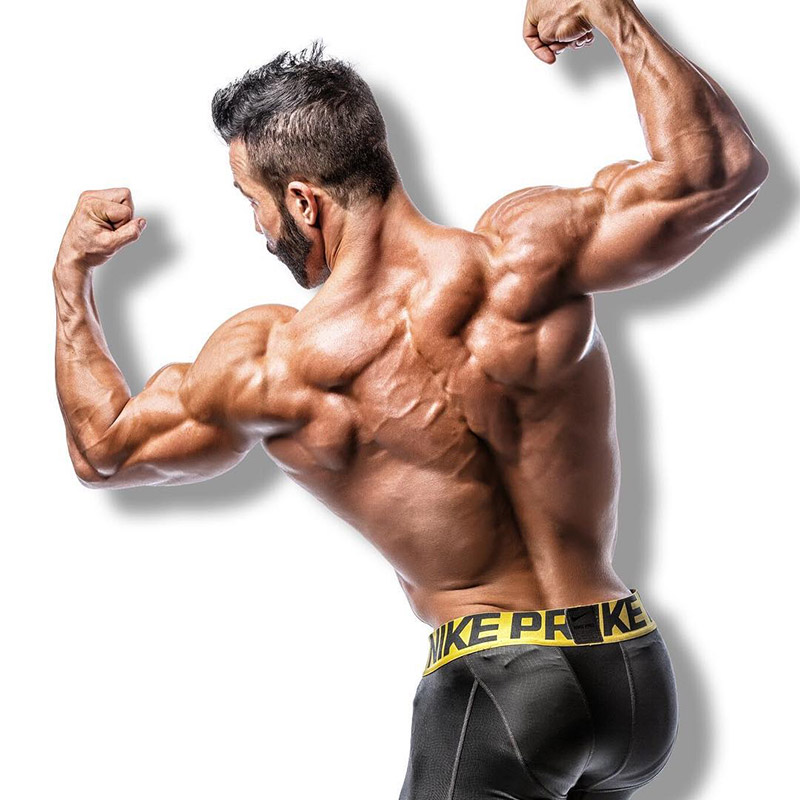 Accomplishments
Competition history
UKBFF Finals 2012 – 2nd
IFBB Portugal Champion 2013
TFE Overall Champion 2013 and 2014
Arnold Classic Madrid 2014 – 2nd
Muscle Model Champion – Diamond Cup in Liverpool 2016
---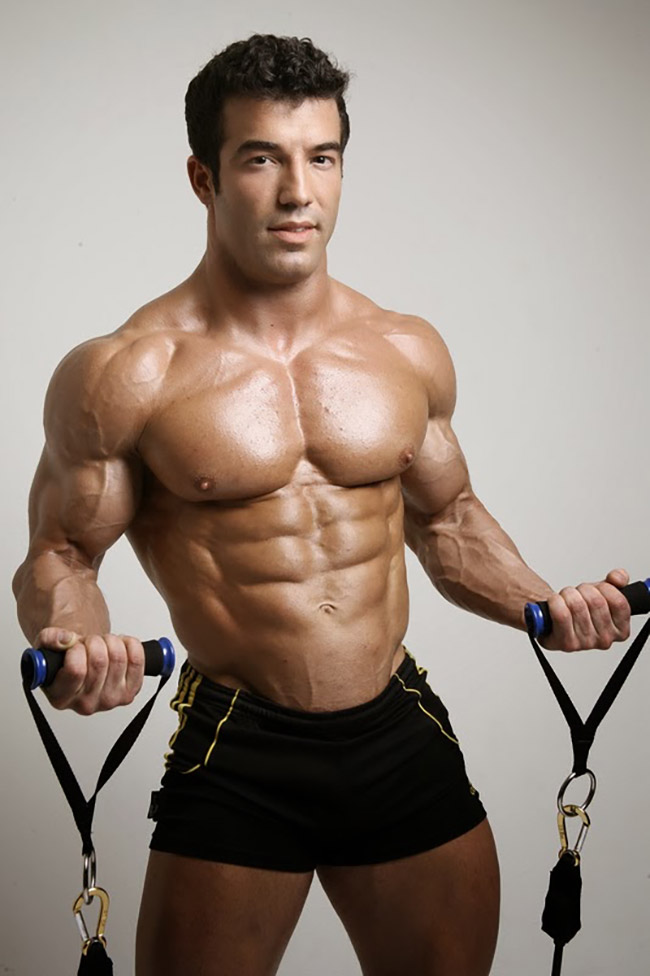 Biography
A Wide Variety Of Sports
Nelson first got involved in sports as a young child where he would take part in swimming and gymnastics from 6 to 10 years of age. When he went to high school he progressed ever further taking part in a number of other sports tournaments.
Soccer, basketball, volleyball, badminton, table tennis and running were sports Nelson excelled in. He also enjoyed competitive Judo from the ages of 10 to 14, but later moved onto boxing. This is where he started to learn about free weight and strength training.
From boxing, Nelson went on to kickboxing and continued to compete in boxing competitions. He was also involved in Brazilian jiu-jitsu where he aimed to participate in mixed martial arts. While he was learning mixed martial arts, he continued to have amateur fights and played soccer in several clubs up until the age of 18.
Knee Injury
At the age of 18, Nelson went to University to study sports. Unfortunately for Nelson, he suffered a injury to his left knee. He went through and operation which restricted his sporting life for one year in order to fully recover.
During his rehabilitation period, he went to the gym and started strength training seriously. After his knee was fully healed, he went back to play soccer until the age of 22. It was at this time he earned his certificate in Personal Training, Functional Training, Nutrition and other Fitness related disciplines.
Professional Career
After gaining his certificates, and with years of experience already behind him, Nelson went to work in Lisbon, Portugal and a number of other different gyms for two years. He later moved back to Portugal where he trained people at homes and in parks while working in boxing clubs.
In 2009 he worked in Marseille, France, for 6 months where he continued working as a mobile trainer where he trained people in their homes, offices, fitness clubs, and parks. After this 6 months period, Nelson moved back to Portugal.
In early 2010 a close friend of Nelson's invited him to move to London where he was offered a position as a personal trainer. His role was to manage the entire Personal Training area of the company.
In 2012, Nelson started to make a name for himself and was being featured in well-known fitness magazines.
Competition History
In 2012, Nelson competed in the UKBFF where he placed 2nd overall, then in 2013 he became the IFBB Portugal Champion. His thirst for perfecting his physique and competing didn't stop there.
Nelson set his sights on the Arnold Classic in Madrid in 2014 where he placed a respectable 2nd. Taking time off to perfect his symmetry and definition, Nelson came back in 2016 and became the Muscle Model Champion at the Dimond cup in Liverpool England.
Nelson's Life Now
Nelson Lopes now works as a personal trainer at a top London gym. He hopes to give back to the fitness society in the same way it's helped him to shape his career – While helping other to create their own physique of greatness, he continues to train hard and represent his famous "abs of steel."
---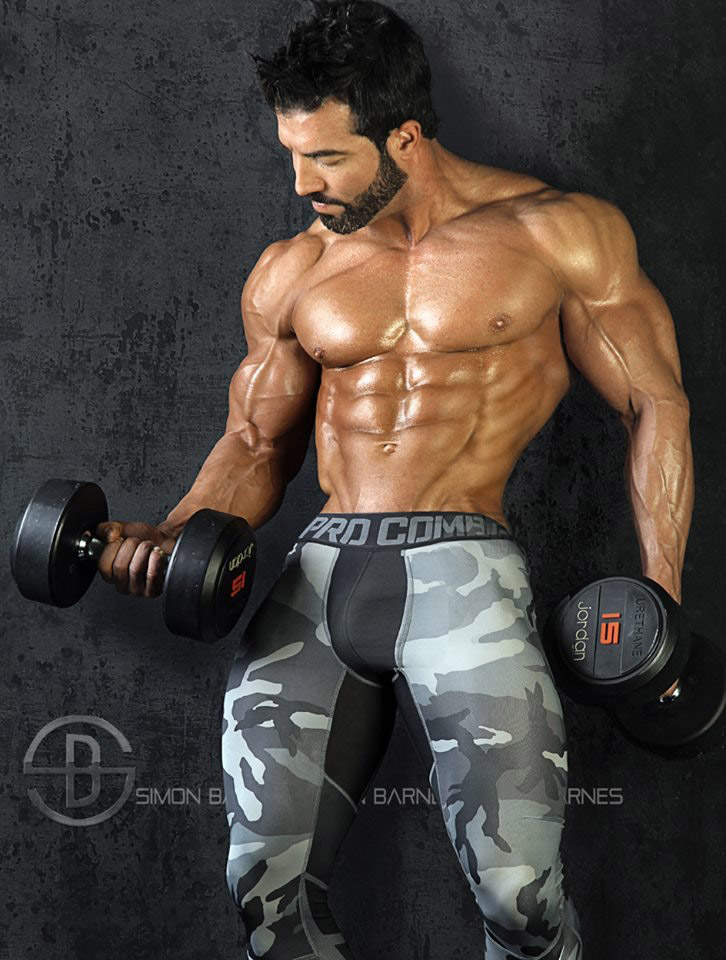 "Usually, I train 4 to 6 times depending on if I want to drop weight or not. If yes, then I increase the intensity of my cardio."
Training
Nelson likes to train every day of the week. He says there are many things that can be done, not only heavy lifting. He includes stretching, core work and "smaller-detail" training throughout the week.
A lot of his training will consist of high-intensity training with supersets, and pyramid drop sets. As for cardio, Nelson likes to use HIIT to keep his body fat low and his body conditioned.
"In terms of cardio I love HIIT on the bicycle 2 to 4 times a week for 30 to 45 minutes."
Nelson's Workout
Monday:
Morning: Cardio HIIT on the bicycle 30 minutes
Evening: Legs
Tuesday:
Shoulders and triceps
Wednesday:
Morning: Cardio HIIT on the bicycle 30 minutes
Evening: Back and biceps
Thursday:
Legs
Friday:
Morning: Cardio HIIT on the bicycle 30 minutes
Evening: Rest
Saturday:
Chest and biceps
Sunday:
Rest or HIIT on the bicycle
---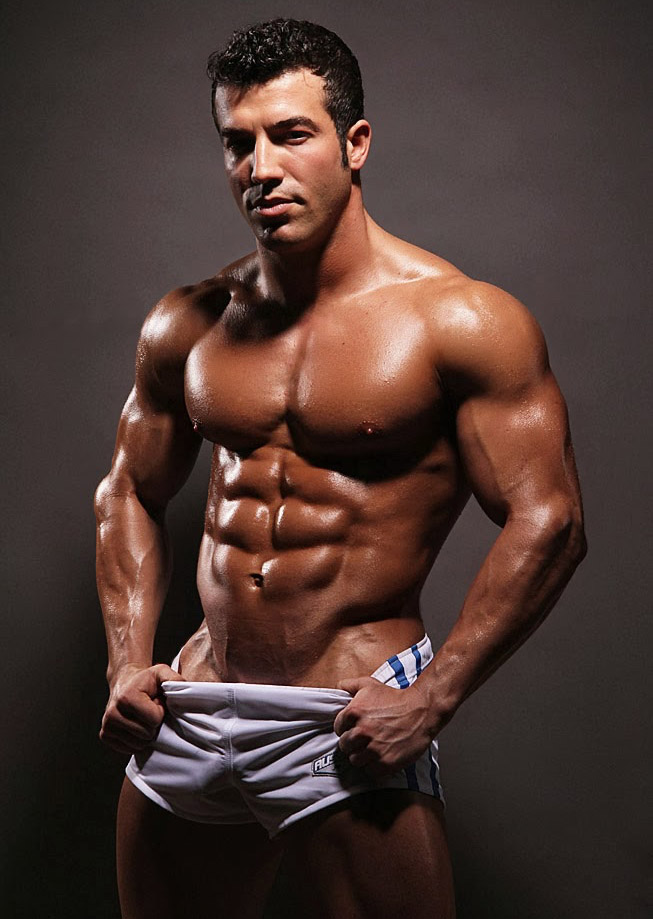 Nutrition
Nelson will follow a carb cycling or ketogenic approach to keep his body lean and strong all year round. He'll mainly use the keto diet in order to get as lean as possible for his competitions or photo shoots. As Nelson says, "although the keto diet is good for losing fat, it's not good for long periods of time because the body needs carbs to build muscle."
Nelson's Supplements
Pre workout
Whey protein
Bcaas
---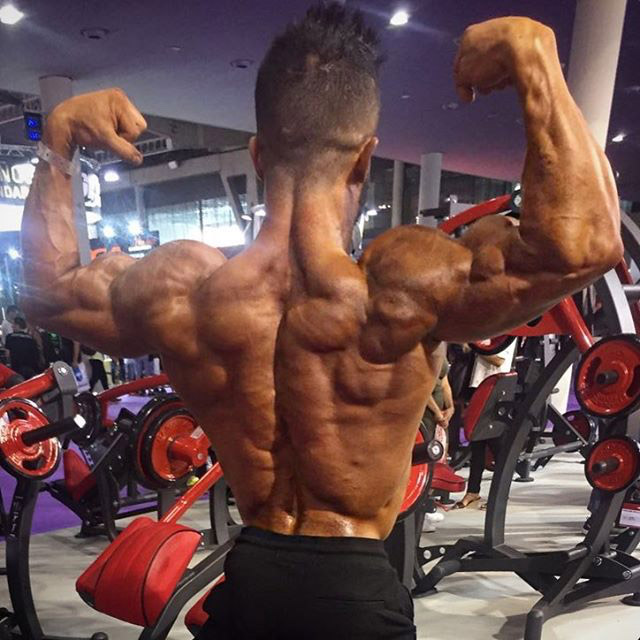 Idols and Influences
Nelson's physique has been featured on countless magazine covers and motivational fitness platforms. His hard working attitude and famous abs have made him an idol for millions of fans everywhere. It's clear to see Nelson is a motivation for aspiring fitness enthusiasts worldwide.
---
What we can learn from Nelson Lopes
Nelson Lopes has been involved in sports ever since he was a child. From swimming to Judo and Mixed Martial Arts, Nelson has perfected them all. He's also become popular for his awesome 6 pack abs.
Nelson advises anyone looking to have a strong core and build incredible abs of their own, "squats and plank" are his secret weapons in building the ultimate physique. Not only that, his hard work and dedication throughout his career has made him a successful personal trainer, model, and top Fitness competitor.
One thing we can learn from Nelson is to work hard, dedicate to your passions and never give up on your goals.