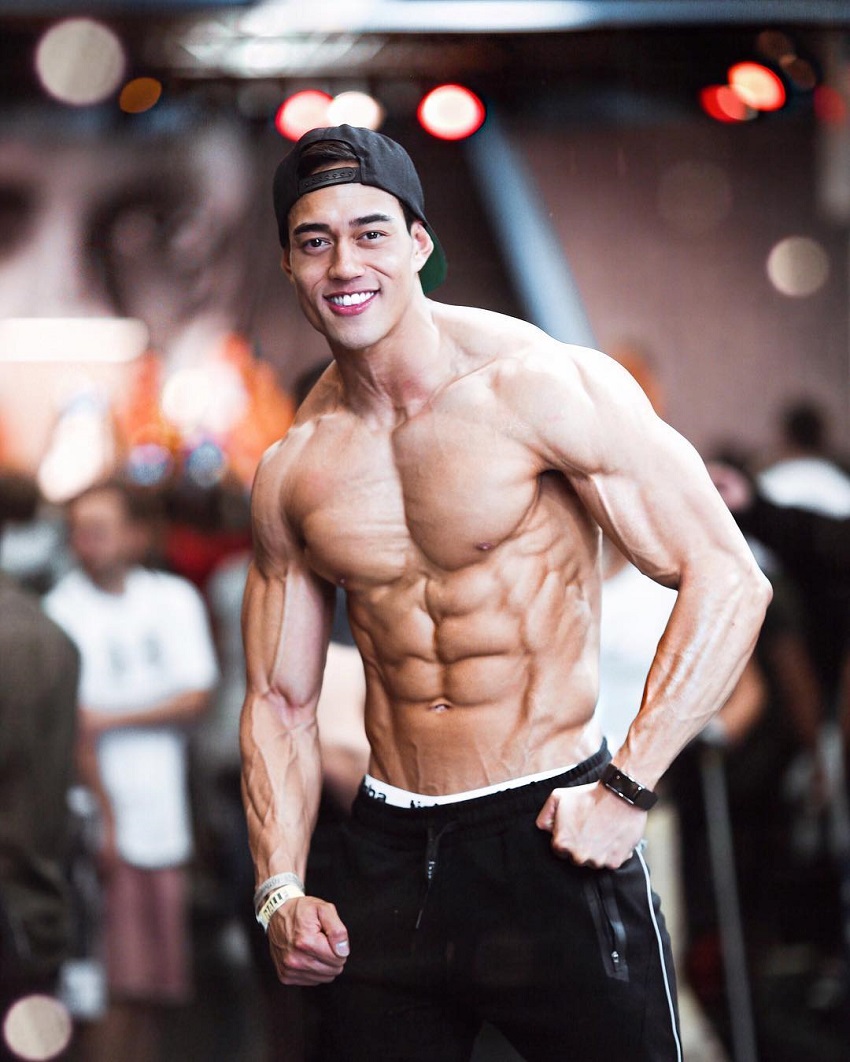 Nam Vo
Actor, Fashion and Fitness Model
Nam Vo, once an underweight child, was able to build an awesome physique and budding career with his dedication to fitness. Today, Nam is recognized as an international fitness and fashion model, and also a rising actor.
From a 'skinny' kid who struggled to gain muscle to German fitness sensation. Nam is an inspiration for everyone, and this is his story:
---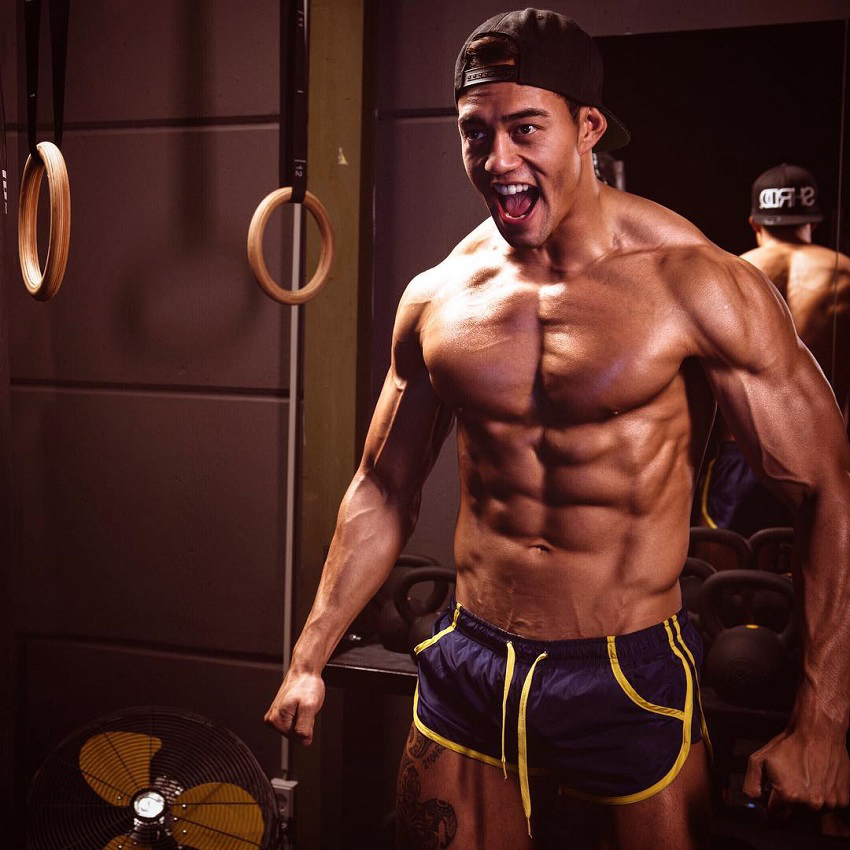 "There is no shortcut! It takes time to create a better & stronger version of yourself! It's just a matter of your priorities."
Athlete Statistics
Full Name: Nam Thanh Vo
Weight
Height
Age
Date of Birth
205 - 215lbs (88.5 - 93.0kg)
6'2" (188cm)
31
December 30, 1991
Nationality
Profession
Era
German
Actor, Fashion and Fitness Model
2010
| | |
| --- | --- |
| Weight | 205 - 215lbs (88.5 - 93.0kg) |
| Height | 6'2" (188cm) |
| Age | 31 |
| Date of Birth | December 30, 1991 |
| Nationality | German |
| Profession | Actor, Fashion and Fitness Model |
| Era | 2010 |
---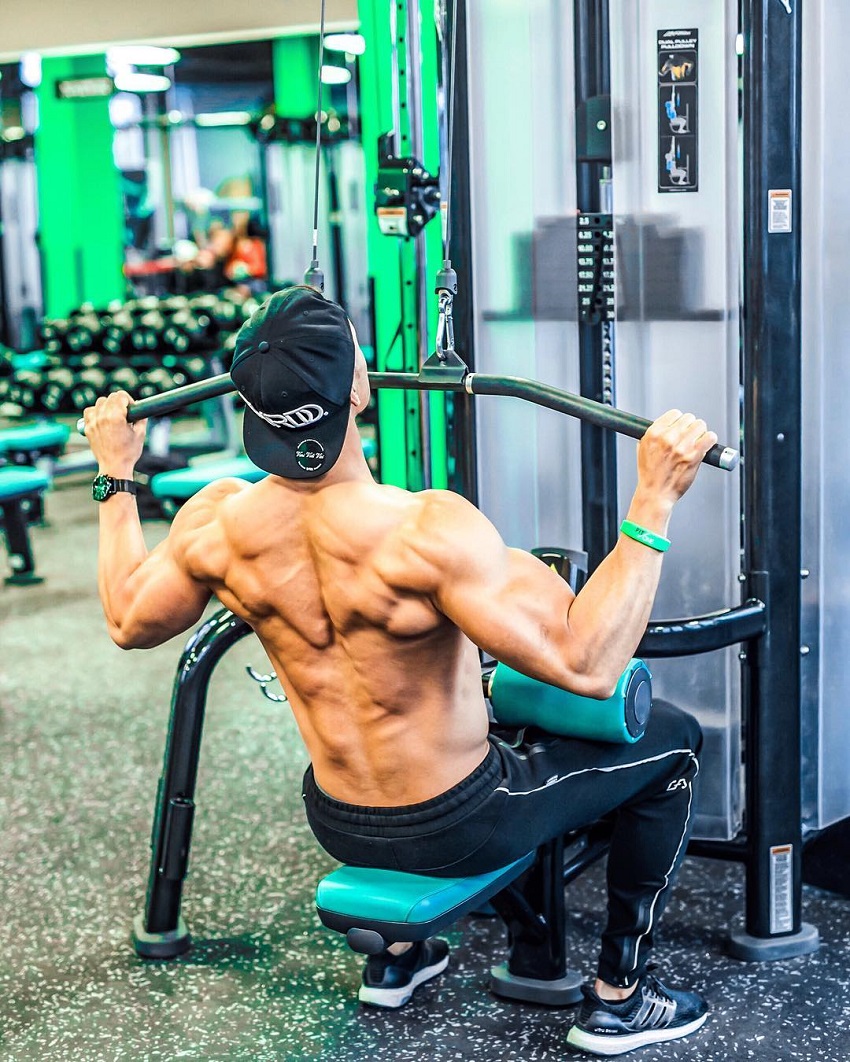 "Do what you love and you'll never have a problem with Monday."
Accomplishments
Actor
Fitness and Fashion Model
Training Coach
---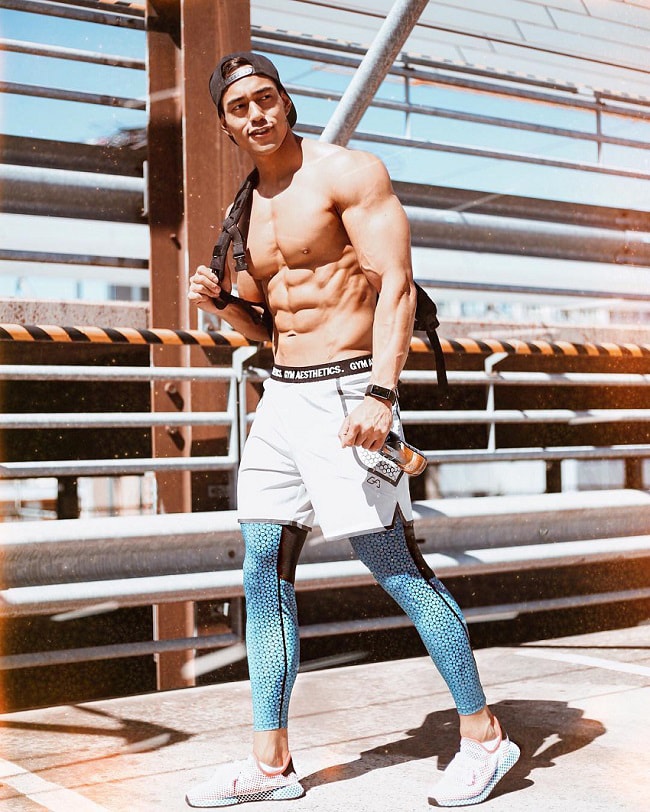 Biography
Nam's Story
Nam Vo, also known by his full name Nam Thanh Vo, is a Frankfurt-based fitness model and actor. His journey into fitness began for one simple reason – to gain muscle on his slim frame.
In 2010, Nam became tired of being underweight, so he joined a local gym and started training to add some mass to his slim frame. As Nam said;
"My training and career began in 2010 when I first entered a gym, which fortunately was just 100 meters from my home. My motivation at the time was my underweight body (180cm, 62kg), which made my life difficult."
Driven by his ambition, Nam was able to gain a substantial amount of weight within the following two years. He went from 62kg to 94kg.
---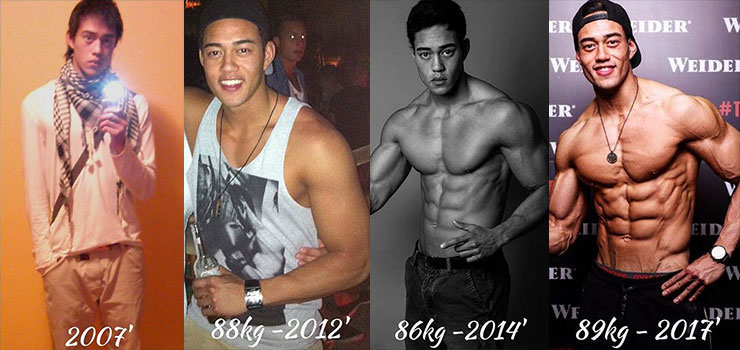 Nam Vo's transformation in fitness over the years.
---
Shedding Fat
Even though Nam gained a lot of weight, not all of it was muscle. In his words; "This was not the shape I wanted it to be because it was less muscle than body fat mass."
In order to lose excess fat and gain a better understanding of how to sculpt a chiseled body, Nam began studying the topics around training and nutrition.
He also began working at a supplement store as his part-time job, where he learned new information about training, nutrition, and supplementation.
"I learned a great deal about nutrition, nutritional supplements and biochemical processes in the body, which deviated from mainstream bodybuilding teaching."
---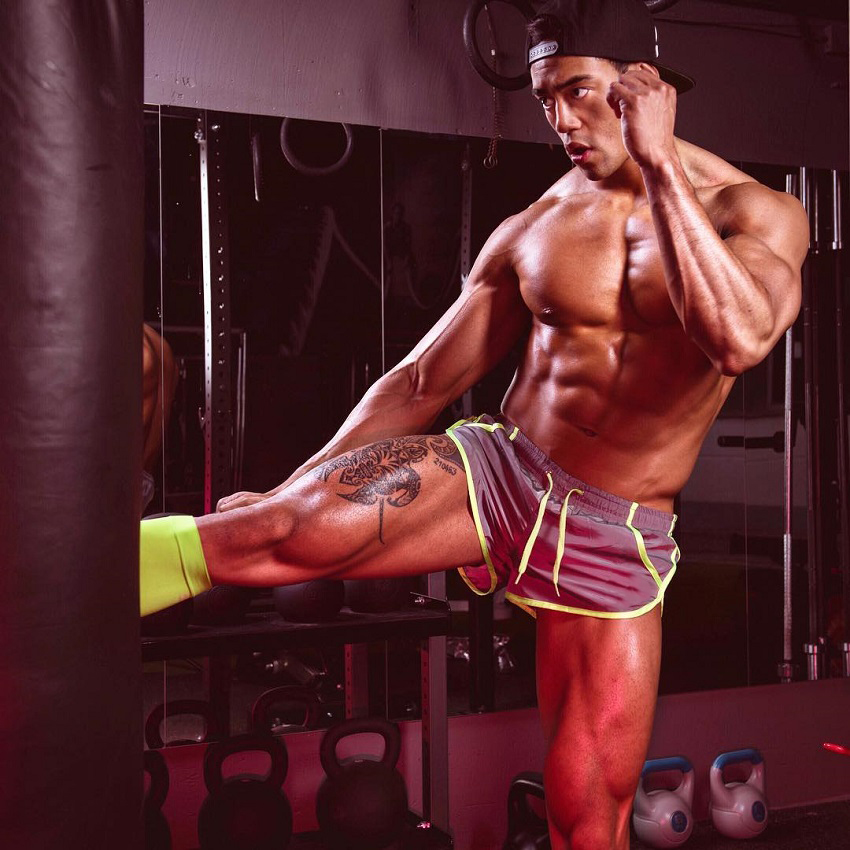 ---
Becoming a Fitness Model and Actor
Throughout the process of learning new things fitness, Nam realized he fell in love with his new lifestyle. As he said; "This was when I realized that I fell into the sport and it became much more than just a means to an end."
Driven by his passion, Nam went on to create a booming career as an actor and fitness model over the next several years.
He now has a large online community of followers that are inspired by his example and commitment to his goals.
---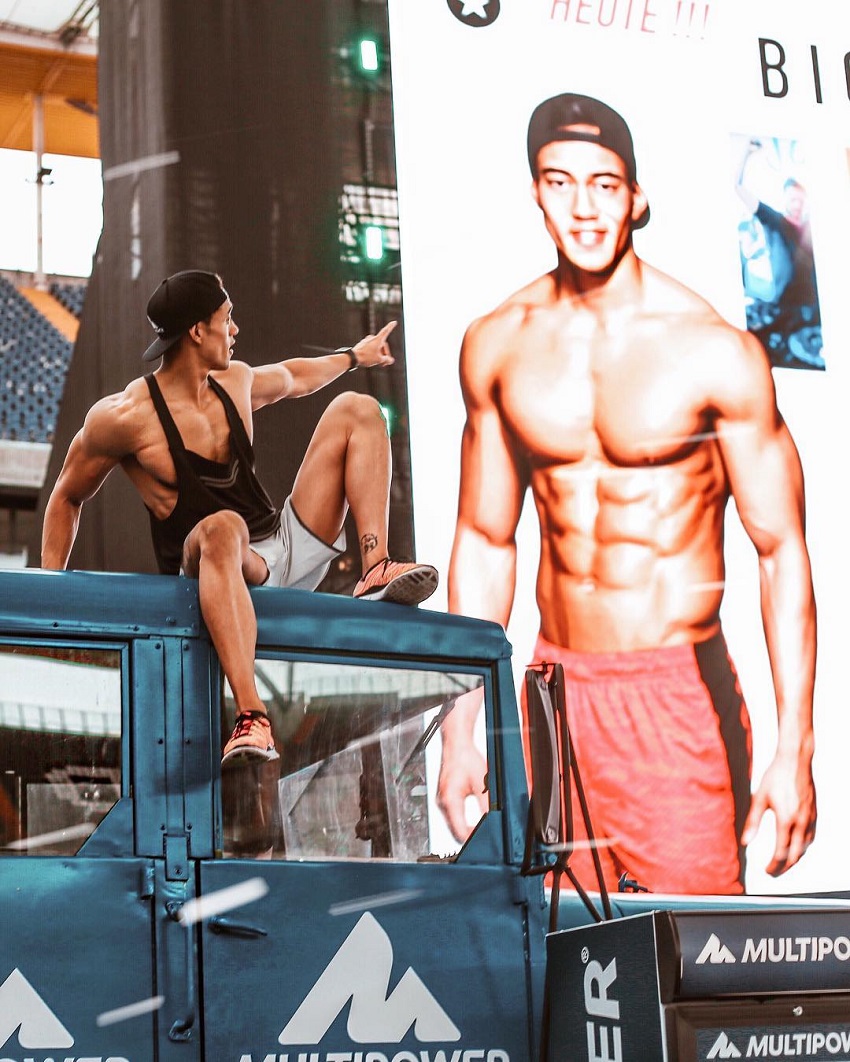 "You should train every muscle in a targeted, functional, and controlled way. There are no important or unimportant muscle groups."
Training
Nam does some form of training at least six times per week. This includes weightlifting, cardio, and flexibility work. He only takes one day a week to rest completely.
Nam's favorite exercises are flat barbell bench press, which builds and shapes his chest. Along with pull-ups and dragon flys, which work on his back and midsection.
Nam's Bulking vs Cutting Philosophy
Nam will use the same exercises most of the year, but will change reps and rest between sets every now and then to keep his body in a state of growth.
In the early stages of his training cycle, Nam will lift heavy. But as he gets closer towards the end of his training cycle, Nam will switch to mainly isolation movements to create more detail in his physique.
In terms of cardio, Nam likes to end his workouts with 15 minutes of High-Intensity-Interval-Training, also known as HIIT. This includes doing hill runs, box jumping, battle ropes, or bike cycling. Anything to keep his athletic performance high and on point.
Here's Nam's weekly training routine;
Nam Vo's Week of Training
Monday: Back, Biceps, Lower Abs
Tuesday: Chest, Triceps
Wednesday: Legs, Calves
Thursday: Shoulder, Traps, Obliques
Friday: Back, Chest, Abs & Functional Work
Saturday: Rest
Sunday: Cardio
---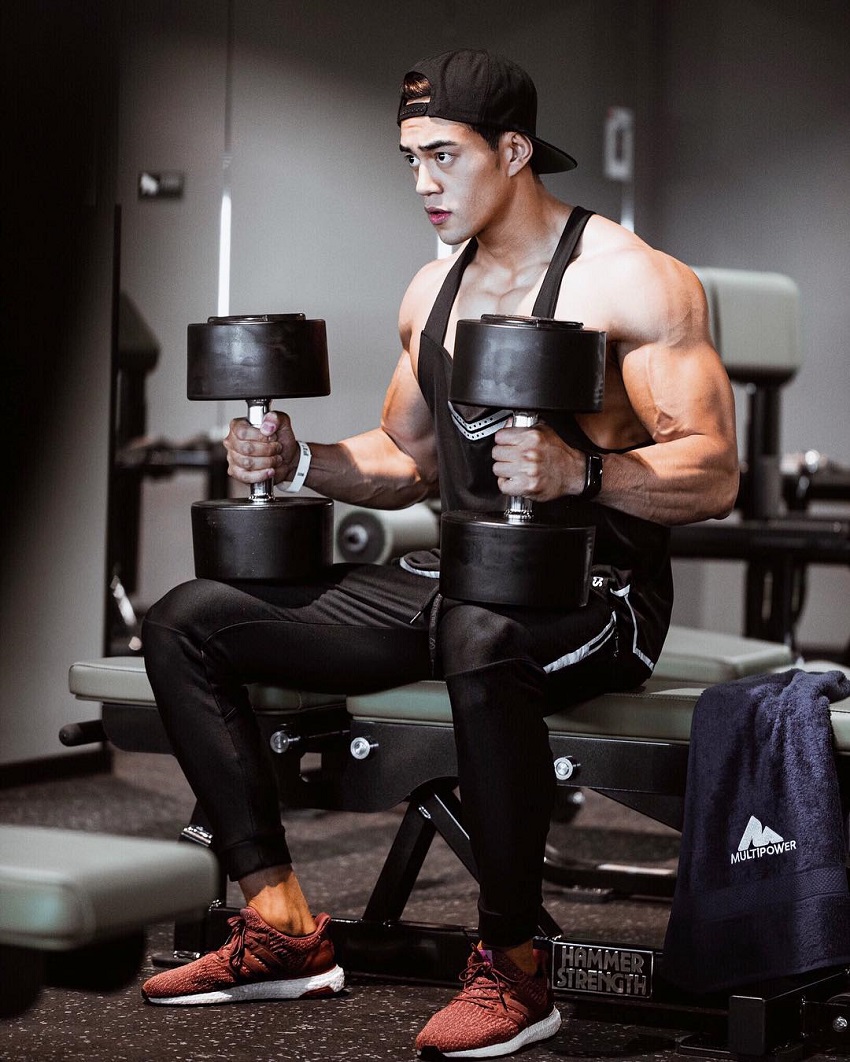 "No matter which diet you choose, it is crucial that you follow it consistently. When the diet is constantly changing, the chance for success is minimized."
Nutrition
High-Fat, Low-Carb
In Nam's opinion, diet is the most important part of a fitness program. For this reason, he makes sure to supply his physique with optimal nutrients to make it grow.
He prefers a high-fat, high-protein, and low-carb diet. This gives him a lot of sustained energy and allows him to train long and hard in the gym.
However, Nam is aware that everyone is different. What works for him might not work for someone else. For this reason, he suggests experimenting with different diets to see what brings best results.
"In my opinion, there is no 100% perfect dietary strategy that will make every human get optimal results. You should always make your own decision and only by experience can everyone be sure if something works or not."
Paleo Diet
Athletes like Nam that eat a high-fat, low-carb diet focus on foods such as turkey, salmon, and grass fed beef. He'll also treat himself with nut butter which is another source of healthy fat.
He's big on eating most of his carbs around his workout, which boosts the performance and ensures that the glycogen ends up in all the right places. A.k.a., his muscles.
In terms of meal frequency, Nam prefers 5-6 smaller meals per day. However, if he has a busy schedule, three bigger meals will work just as well. He'll just ramp up the calories to ensure he fits everything in those three meals.
Early Days and Mistakes
In his early days in fitness, Nam made some nutritional mistakes that slowed down his progress. The biggest mistake, according to him, was doing a 'dirty bulk'. In other words, he ate everything in terms of foods – not caring if it was healthy or not. He did put on a lot of weight, but a big part of that was fat.
Nowadays, Nam eats a lot differently. He sticks only to clean and unprocessed foods, which helps him stay lean even while bulking. Most importantly, it helps him pack on lean muscle without gaining too much fat – making his weight cut a lot easier.
Supplements That Nam Vo Uses
Some of the basic supplements that Nam takes include whey isolate protein, creatine, and zinc.  He'll take whey immediately after a workout to replenish muscles.
As for creatine, it's taken prior to his training to help him with energy levels and recovery. Zinc is there to cover the bases and help support his testosterone levels.
If he's feeling particularly sore, he'll take more glutamine to further boost his recovery.
Other supplements that Nam Vo takes include;
Liquid Magnesium
Zinc
Vitamin B Complex
Vitamin D
Omega 3 Fish Oil
GABA
---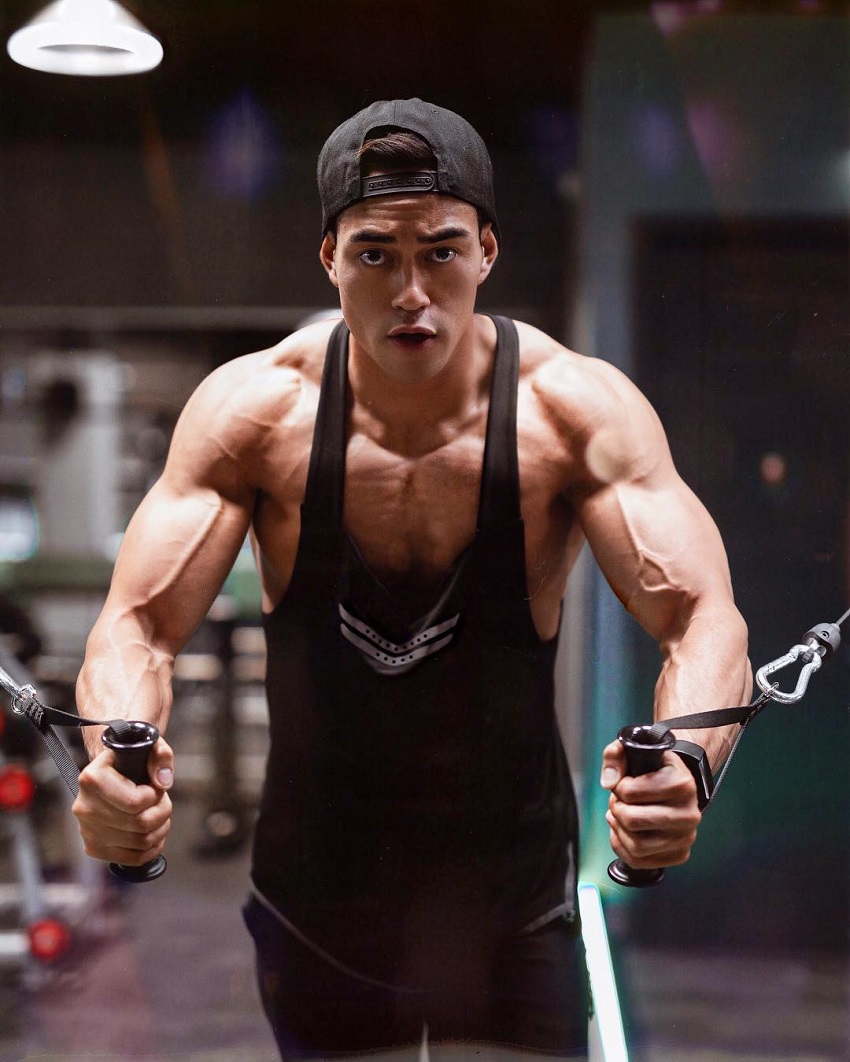 ---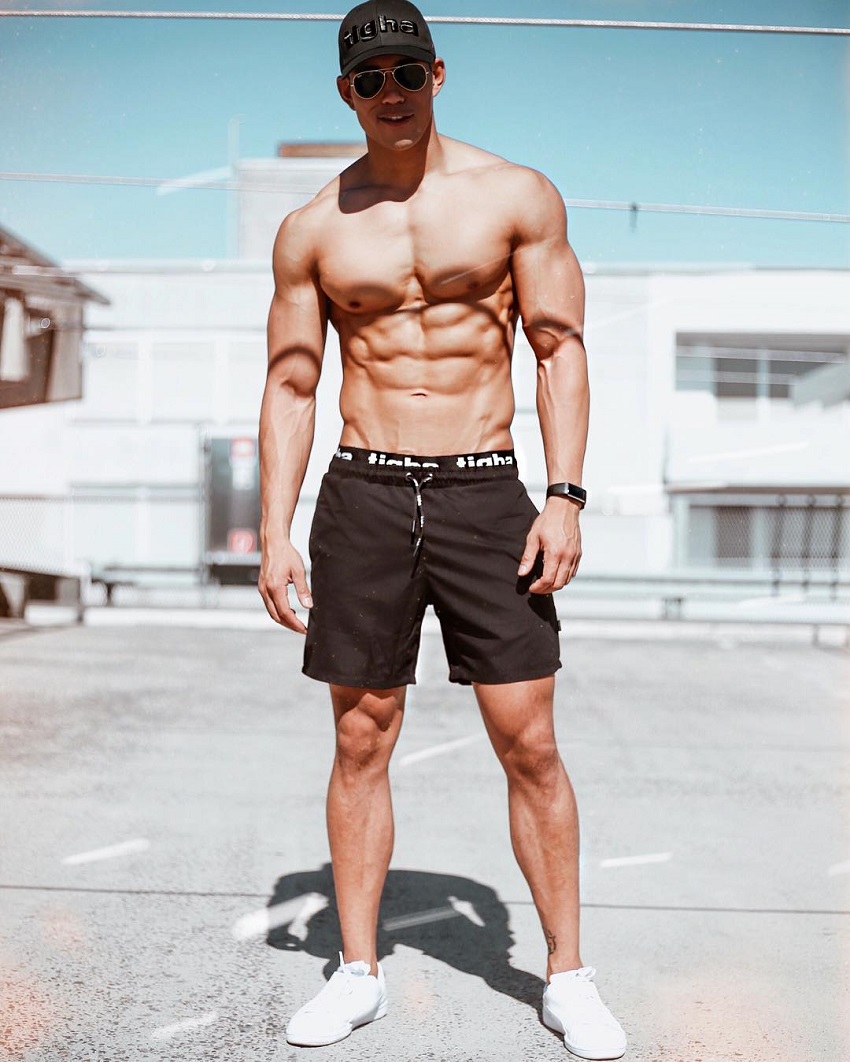 "Use social media to impact people, not only to impress them."
What we can learn from Nam Vo
Nam Vo has achieved an incredible transformation over the years, but he's always been 'hungry' for more.
This mindset is what has helped him to get to where he's today – an international model and rising actor.
Nam lives by the motto "nothing is impossible – if you can dream it, you can do it." With the same attitude, you too can reach your own greatness.