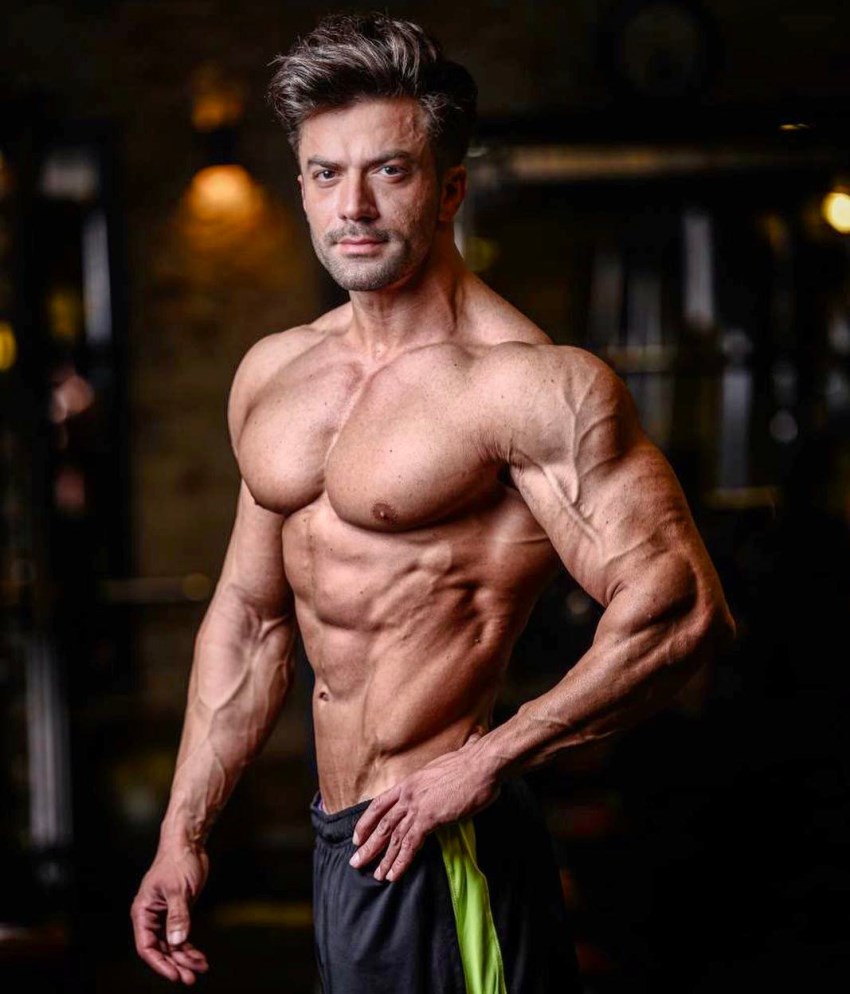 Mohammad Kashanaki
Men's Physique Competitor, Fitness Model
Mohammad Kashanaki is an Iranian professional Men's Physique bodybuilder and fitness model. He's well known in Iran for his awesome conditioning, which he brings to the stage multiple times a year.
However, it wasn't easy for Mohammad to sculpt a physique like his. It took him countless hours of training, and giving up on foods he loves in order to get in top shape. Mohammad says, he knew that in order to be the best on the stage, he would have to work harder than his competitors.
Mohammad's awesome discipline allowed him to become a respected fitness athlete – not just in Iran, but the world over. Having already won contests like Olympia Moscow, Diamond Cup, and Men's Physique Iran. Mohammad hopes that one day he'll leave a permanent mark in the industry of bodybuilding and fitness.
---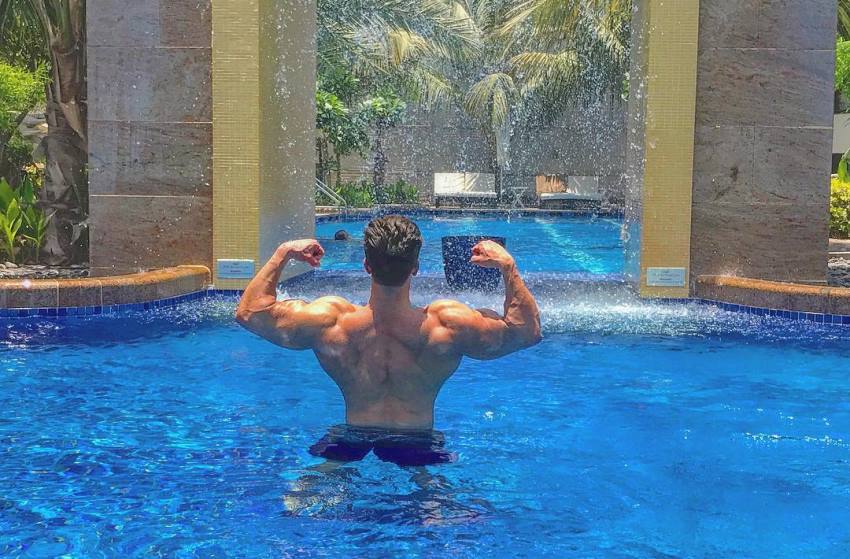 Athlete Statistics
Full Name: Mohammad Kashanaki
Nationality
Profession
Era
Iranian
Men's Physique Competitor, Fitness Model
2010
| | |
| --- | --- |
| Nationality | Iranian |
| Profession | Men's Physique Competitor, Fitness Model |
| Era | 2010 |
---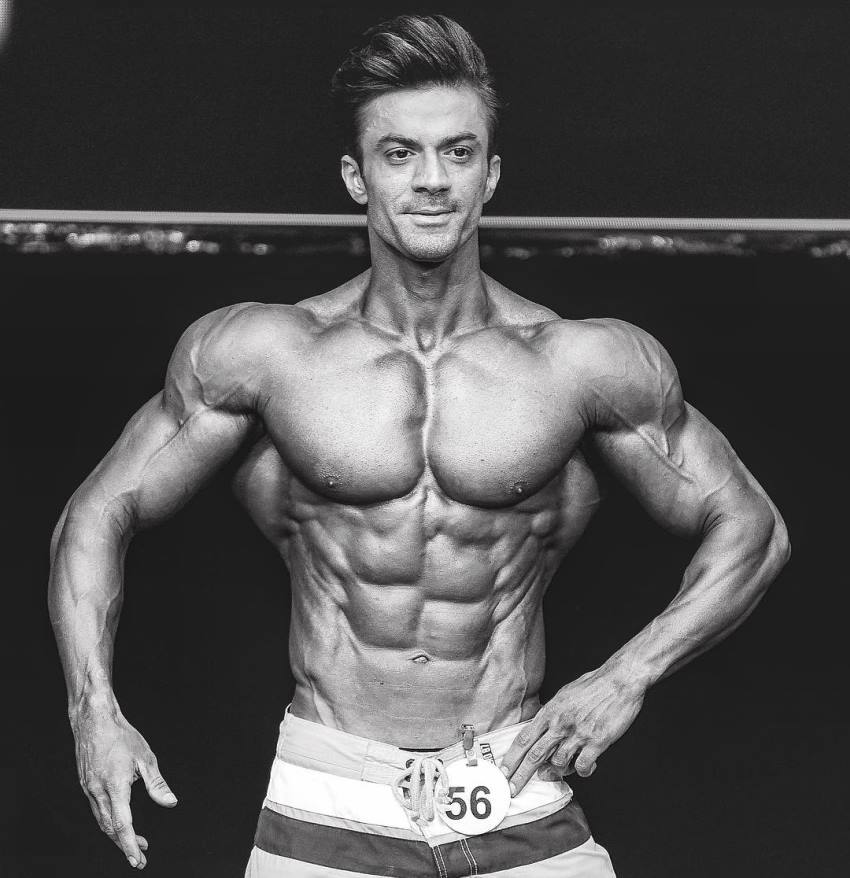 Accomplishments
Competitions
Diamond Cup Overall Winner 2016
Olympia Moscow Overall Winner 2016
Men's Physique Iran Champion 2014 and 2015
---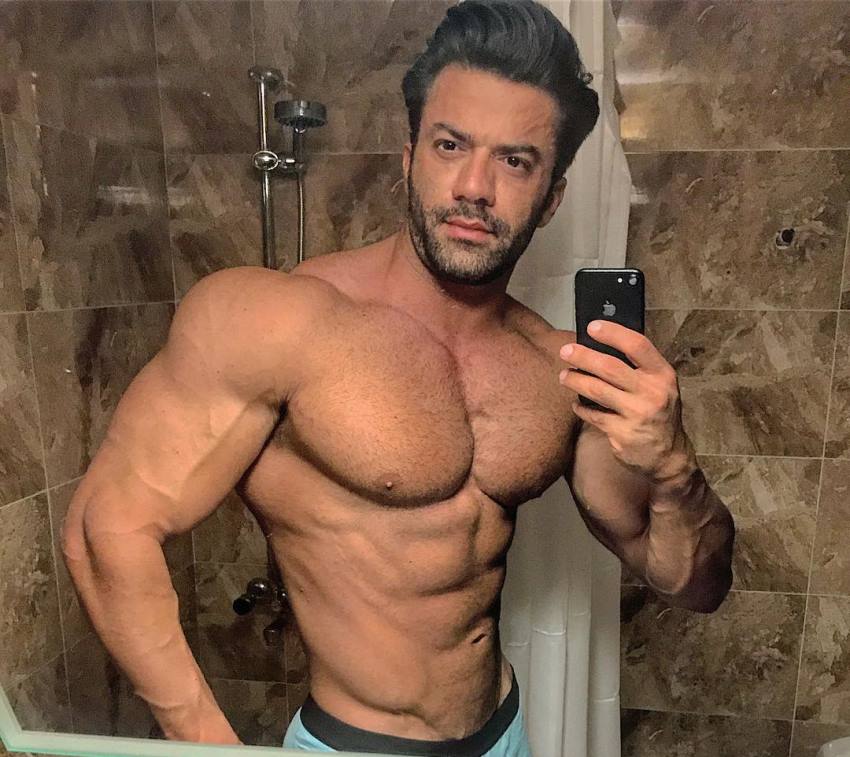 Training
Going by the Feel
There is no specific training routine Mohammad follows. He goes by the feel, training as often, and as hard as his body requires.
For example, if Mohammad's in the off-season, he'll try to build as much muscle as possible. But he'll also slow down a bit if he feels like his body could use some rest.
According to Mohammad, it would only be counterproductive to work out when his body is tired. This not only increases his risk of injury, but chances are, his muscles won't respond that well either.
---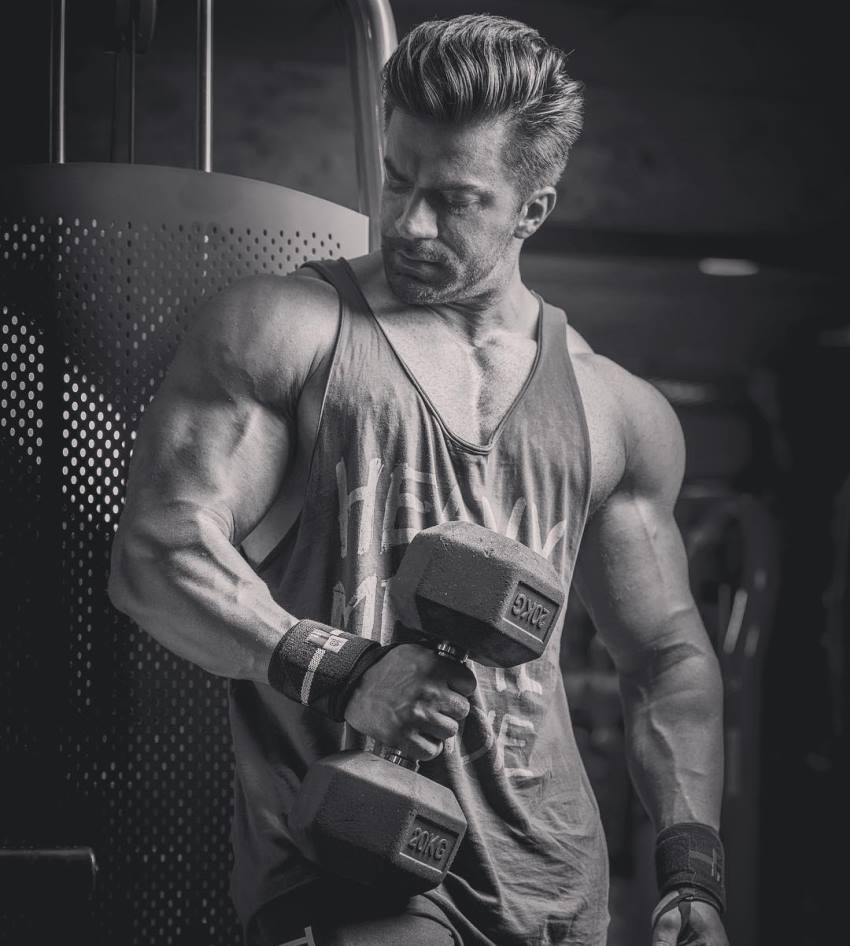 ---
Chest Workout
When he's at full strength, Mohammad usually does a lot of heavy and low-rep exercises. In a sense, his workouts are generally power-bodybuilding style. This allows Mohammad to increase his strength, and size at the same time.
The last two exercises however, are usually high rep, and lighter in weight. These are Mohammad's 'finisher' movements.
An example of Mohammad's power-bodybuilding chest workout;
Bench Press, 3 sets of 5 reps
Incline Dumbbell Press, 3 sets of 5-8 reps
Weighted Dips, 3 sets of 5-8 reps
Incline Dumbbell Flys, 3 sets of 12-15 reps
Cable Crossovers for Chest, 3 sets of 12-15 reps, last set drop set, repeat 15 reps
---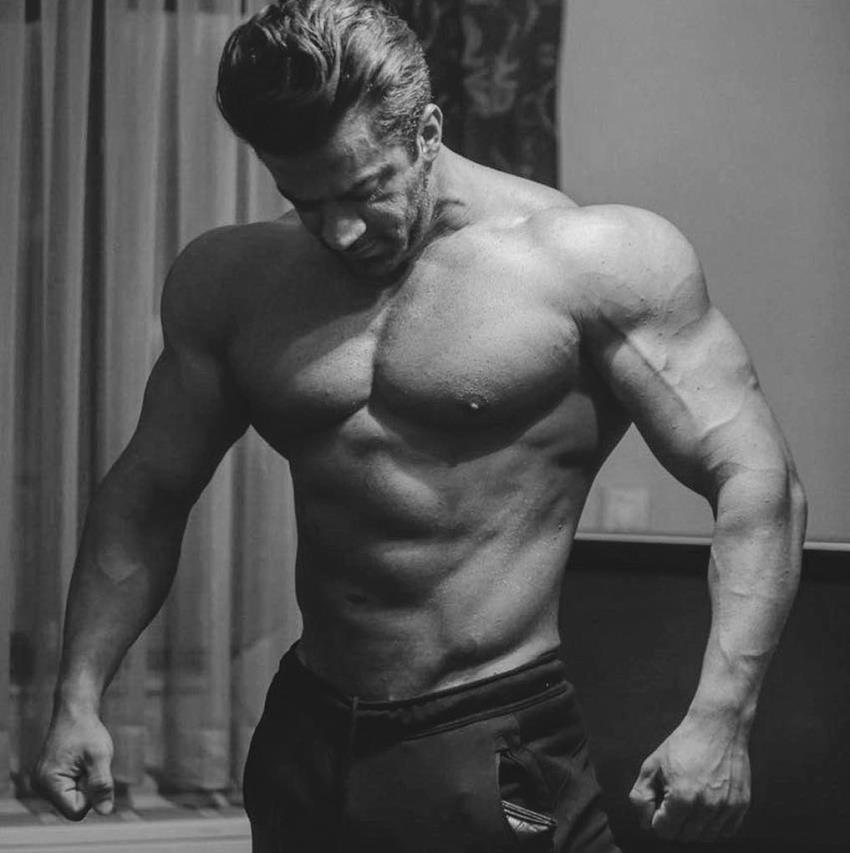 Nutrition
Gaining Size
To gain size, Mohammad will increase his caloric intake by about 10%. These extra calories will come only from healthy and lean food sources. Like chicken, lean ground beef, vegetables, low-fat cheese, quinoa, etc.
By eating these lean foods, Mohammad ensures that he doesn't end up gaining too much fat from his 'bulk.' Which makes his contest preparations much easier.
Once or twice a week during the off-season, Mohammad will eat a cheat meal. Which can be anything he craves at that specific moment.
---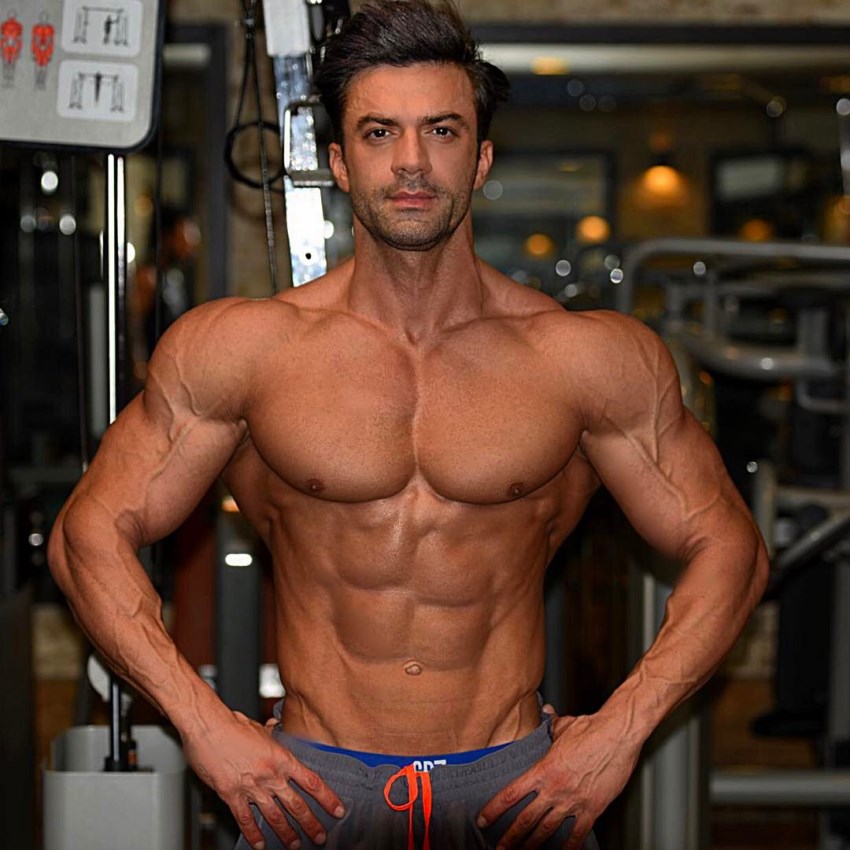 ---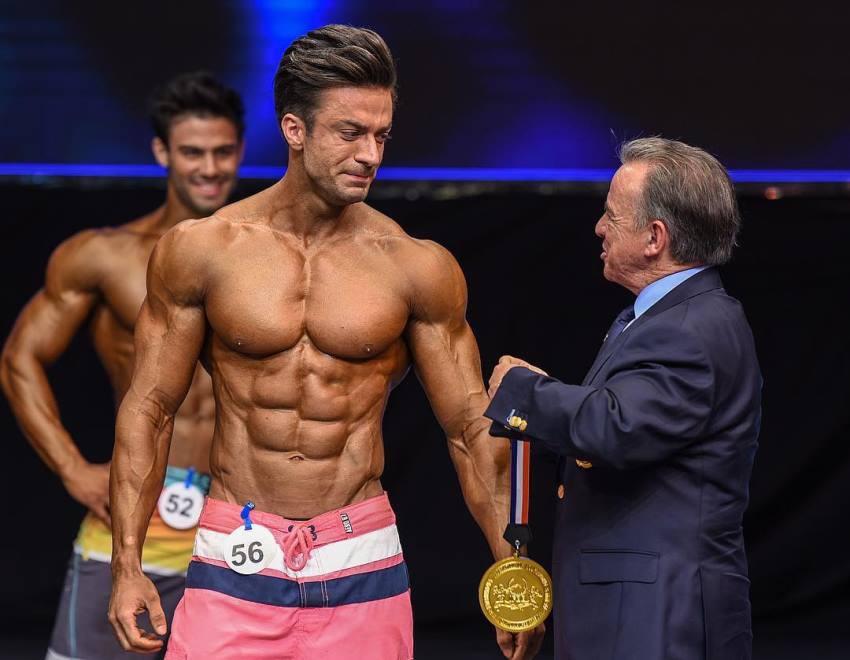 What we can learn from Mohammad Kashanaki
Mohammad Kashanaki has taught us the value of hard work. If you want to succeed at something, you should be willing to 'dig through the dirt' until your goals are met.
Having this kind of mentality will allow you to overcome any adversity you might come across. And also, it'll give you the assurance that no matter how long it takes, you will eventually accomplish everything that you created for yourself.