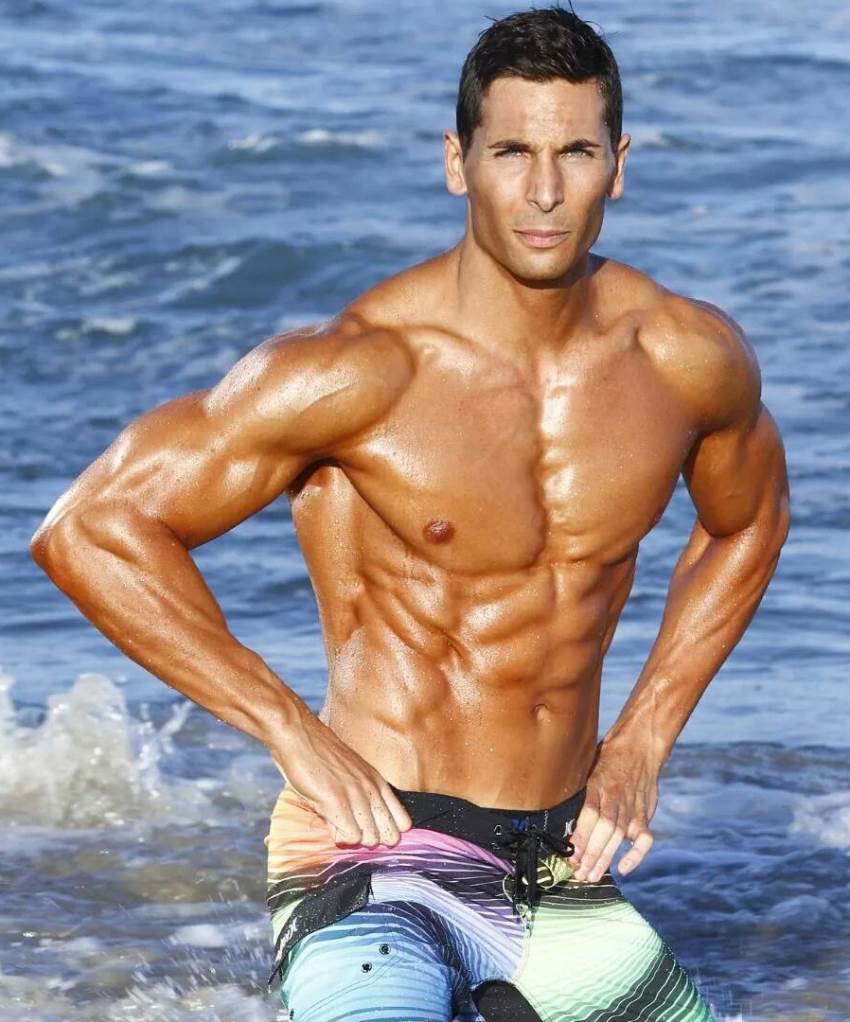 Mike Raso
Fitness Model, Nutritionist
Born and raised in Hamilton, Ontario, Mike Raso is a certified nutritionist and fitness athlete. He competes in bodybuilding shows across North America; where he's won a number of regional titles.
While Mike is a successful athlete with an incredible physique today, he wasn't always leading this kind of lifestyle. It wasn't until 2010, at 23 years old, when he decided to start going to the gym so he could build a better-looking body, and become more confident.
However, Mike says that with time he realized there was much more to fitness than just building muscle and looking good. It slowly became part of him as the years went by, and now, Mike says he can't imagine his life without exercise and a healthy diet.
Mike continues to lead with his example; showing his followers that transformation is possible, with enough time and effort. This is his story:
---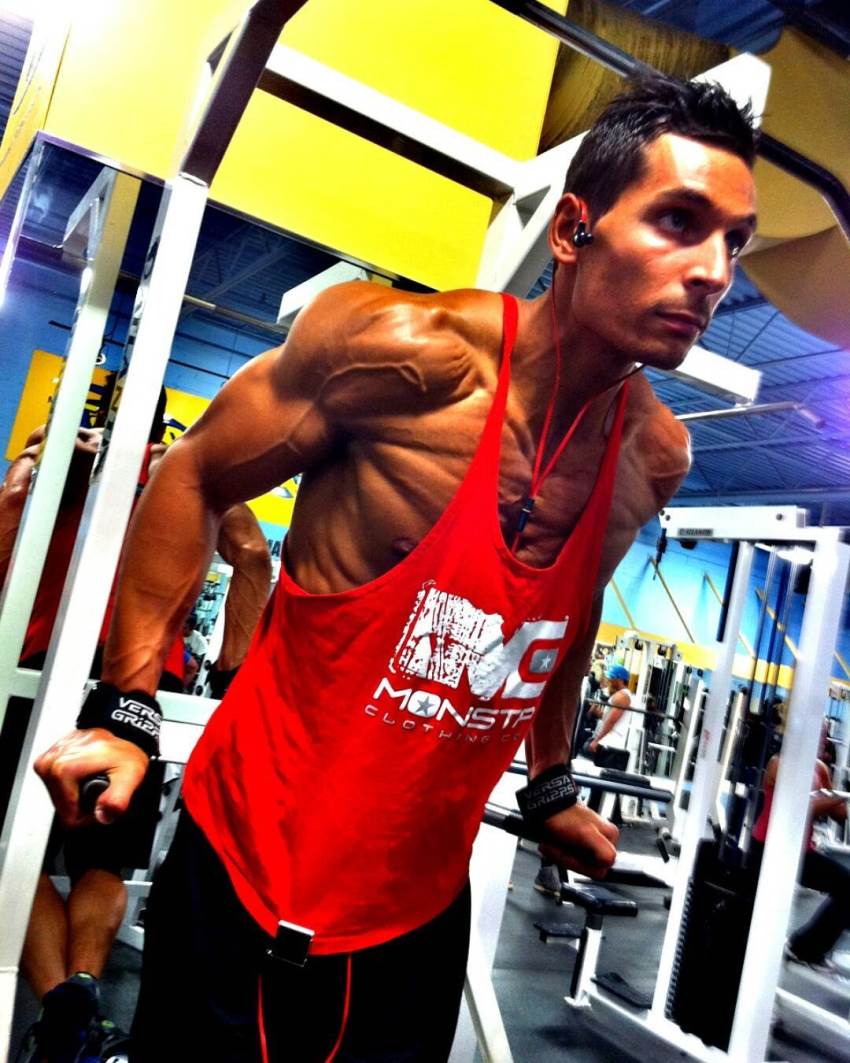 Athlete Statistics
Full Name: Mike Raso
Weight
Height
Year of Birth
Nationality
215 - 225lbs (93.0 - 102.1kg)
6'1" (185.5cm)
1987
Canadian
Profession
Era
Fitness Model, Nutritionist
2010
| | |
| --- | --- |
| Weight | 215 - 225lbs (93.0 - 102.1kg) |
| Height | 6'1" (185.5cm) |
| Year of Birth | 1987 |
| Nationality | Canadian |
| Profession | Fitness Model, Nutritionist |
| Era | 2010 |
---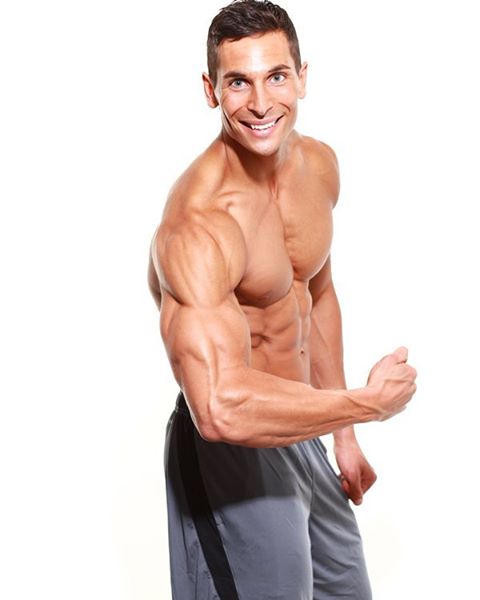 Accomplishments
1st Overall Men's Physique Stratford Festival Championships OPA
1st Tall Class Men's Physique Ontario Provincial Championships Toronto SuperShow
Published Fitness Model
---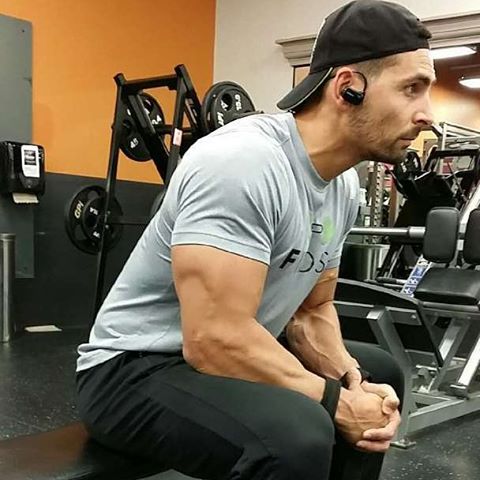 Biography
Introduction to Weight Training
Mike Raso started his weightlifting journey after he finished high school. As Mike said, it was; "to add some structure into my life, and I wanted to get healthy and gain some confidence."
Mike credits his cousin for helping him with the basics of weight training. He taught Mike how to perform all of the movements and exercises with the correct form. Mike believes that learning form, before adding extra weight is what got him the results he wanted. This also helped him to avoid injuries in the process.
Becoming Serious With Fitness
After a couple of months in the gym, Mike began noticing significant increases in his strength. As he said, a squat of 60 kg that was once heavy for him became his 'warm-up set' over time.
Mike's increase in strength was soon followed by an increase in his muscle mass – and this is what "sparked the fire" inside of him. Having noticed his body change, Mike was instantly "sold" to the fitness lifestyle.
"Quickly, this became a passion and I felt like I found something that really pushed me physically and mentally."
However, it wasn't until a couple of years later, when Mike started chasing fitness as a full-time occupation that things started improving for him. That's when he was approached by photographers who were fascinated by his "shredded" physique – they wanted Mike to feature in articles for their fitness magazines.
---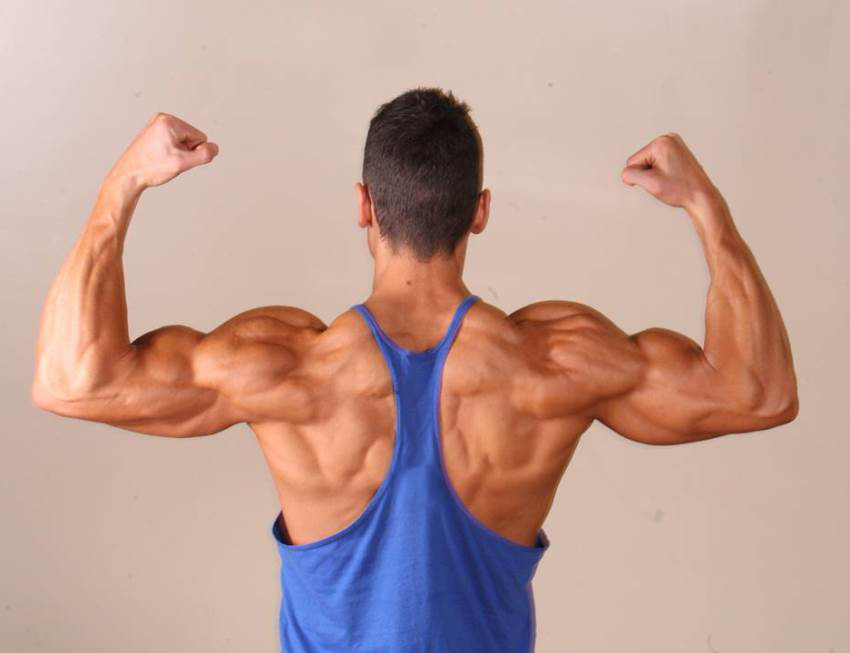 ---
Mike's Competition History
Talking about his beginnings in fitness photography, Mike said; "Once I started seeing myself published in magazines, it created a fire inside of me to keep living out this dream."
However, fitness modeling wasn't the only part of Mike's dream; he also started gaining interest in bodybuilding shows. As he was already photo shoot ready, it didn't take him long to strip away any last bits of excess body fat, and get ready for his first competition.
After winning his first local contest in Hamilton, Mike took part in a much larger bodybuilding event several months later – the Men's Physique Ontario Provincial Championships Toronto SuperShow. There, he outshined his competition, taking home 1st place in the Tall Class.
Following his first major success on the stage, Mike didn't waste any time – he took part in another big fitness show just six weeks later, the Stratford Festival Championships OPA; being victorious once again.
Nutritionist
Since his victory at the Stranford Championships, Mike has become a successful bodybuilder, and a certified nutritionist.
Nowadays, he helps his online clients transform their bodies through coaching.
---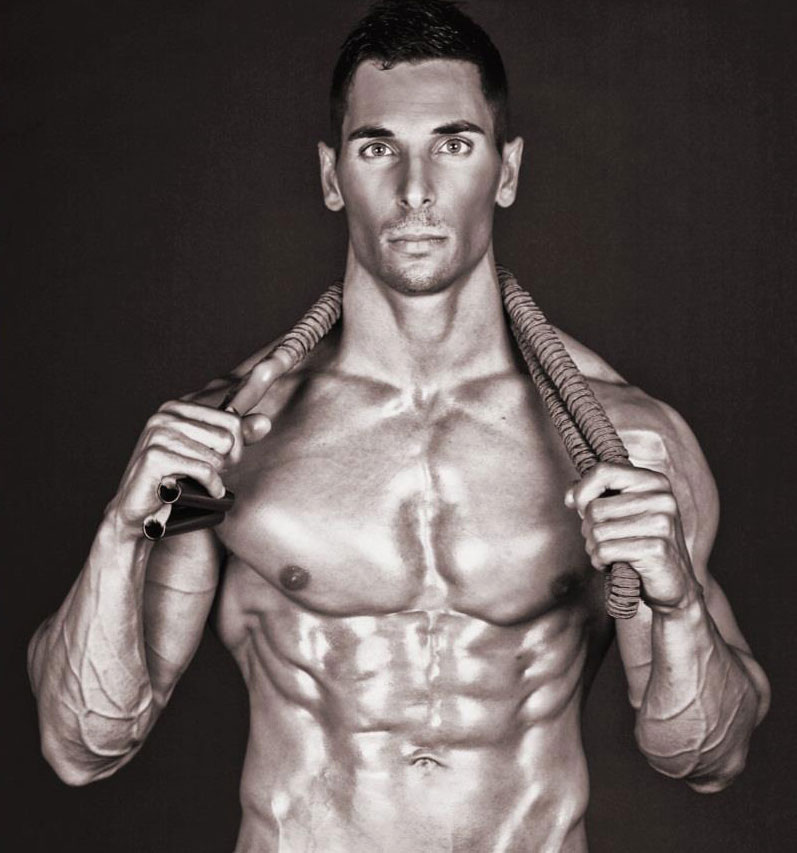 Training
Mike's training routine is based on working out one body part per day, training 4-6 times per week. One of those days is dedicated to his weaker body parts.
"I am always changing my workouts—some days I'll do 6 exercises with 4 sets each while other days I will go for 10 exercises of 3 sets per exercise."
He incorporates cardio in his weightlifting routine; meaning he'll have short rest periods between his sets (10-30 seconds), leading to a raised heart rate throughout the entire workout. This way, he gets both his cardio, and weight training done at the same time – as Mike says; "two birds with one stone."
Mike's Lean Mass Building Routine V1
This is the first variation of Mike's training regimen;
Monday – Chest & Weighted ABS session
Tuesday – Legs & Calves
Wednesday – Shoulders & Light ABS session
Thursday – Back & Calves
Friday – Weak Point Training & Weighted ABS session
Saturday – Triceps/Biceps/Forearms
Sunday – Rest
---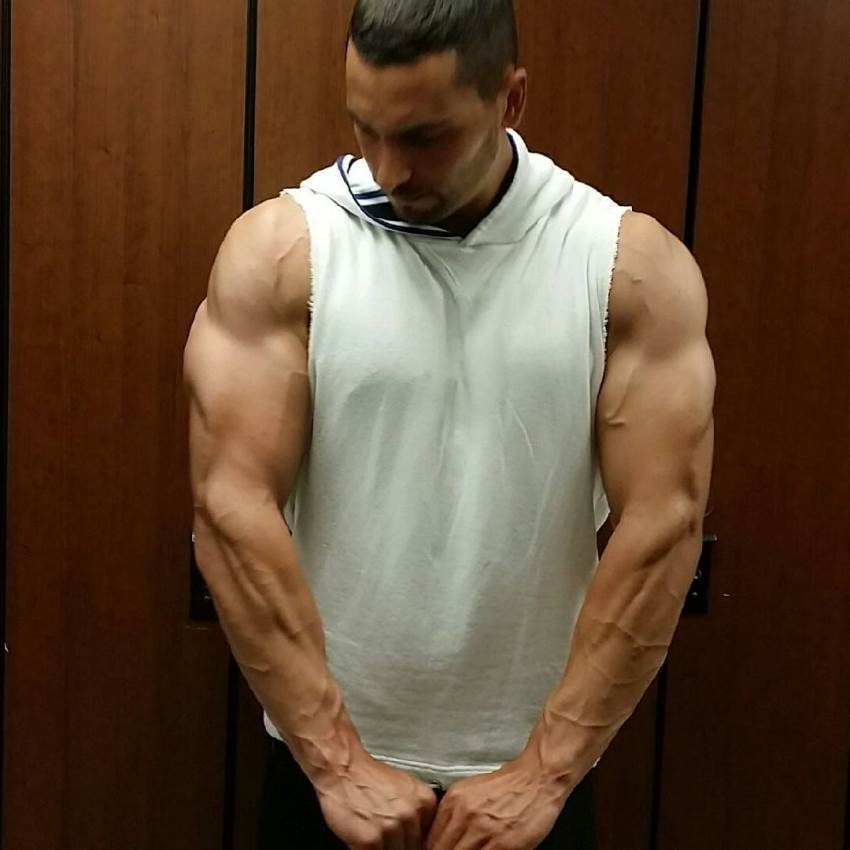 ---
Mike's Alternative Training Plan
This is the second variation of Mike's workout routine;
Monday – Chest/Triceps/Abs
Tuesday – Back/Abs
Wednesday  – Quads/Hams/Calves
Thursday – Rest Day
Friday – Shoulders
Saturday -Abs
Sunday – Rest Day
Alternative Cardio
A fan of "switching things up", Mike will sometimes make an exception, and do cardio outside of his regular weight training routine.
His favorite type of cardio is HIIT, which can be anything that's intense; such as short-burst sprints or kettelbell swings.
Mike's Top Lifts
Mike's favorite muscle-builders are all compound movements. They are bench press, squats, deadlifts, Olympic bar curl for biceps, incline dumbbell/barbell press, and close-grip bench press for triceps.
Advice for Achieving Long-Term Success
These are Mike's three tips for achieving growth in fitness, and staying content throughout the journey;
"Make it a lifestyle."
"Be consistent with your training, diet, and sleep because they all play equal parts into the equation."
"Take your training seriously, but don't let it take over other aspects of your life.
Enjoy life."
---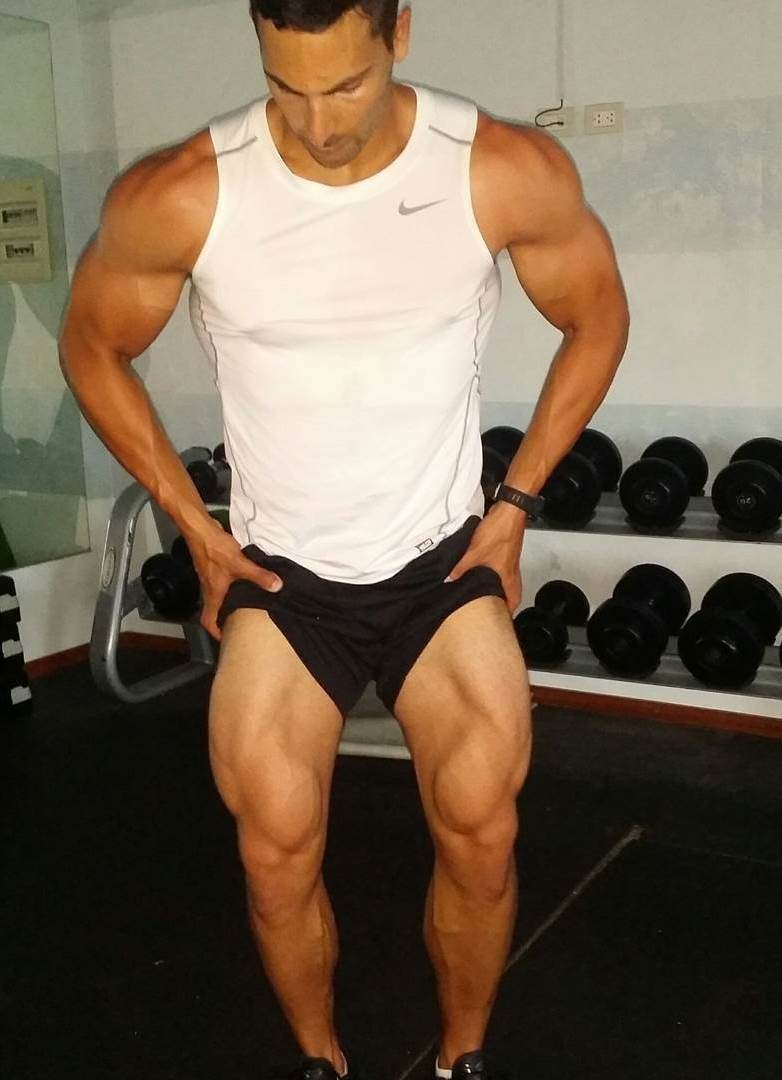 Nutrition
Staying Lean
As Mike often has photo shoots and competitions, he doesn't have time to go on long bulking phases. That's why he prefers to stay lean year-round; slowly building muscle throughout the whole year, with minimal fat gained.
This is his opinion on the matter of bulking and cutting; "I would not want to put my body through emotional and physical highs and lows to get a certain look. I believe to obtain a good look it is more than possible to go about it by adding lean mass and keeping fat gain to a minimal."
Cutting Fat, Preserving Muscle
If he wants to lose an extra bit of fat for an upcoming photo shoot, Mike will do the so-called 'carb cycling' a few weeks before the event.
He does this by having three high-carb days, followed by one low carb day, and after that, three moderate-carb days; rotating the timing each week.
By doing this, Mike promotes fat loss, and retains his hard-gained muscle mass.
Mike's Diet
1st Meal– 1 scoop Casein+ ½ cup oats + ½ banana + ½ cup egg whites
2nd Meal -1 cup egg whites + 2 tbsp. Almond Butter
3rd Meal – 1 Protein Source (chicken/fish/extra lean ground turkey)+ vegetable mixture
4th Meal-1 Apple + ¾ Scoop Protein Mix
5th Meal -1 Scoop Protein+ Blended Oats
6th Meal – 1 Cup Brown Rice Pasta + 1 Protein Source (chicken/fish/extra lean ground turkey)
7th Meal -1 Scoop Casein + ½ egg whites + 2 tbsp. Almond Butter
---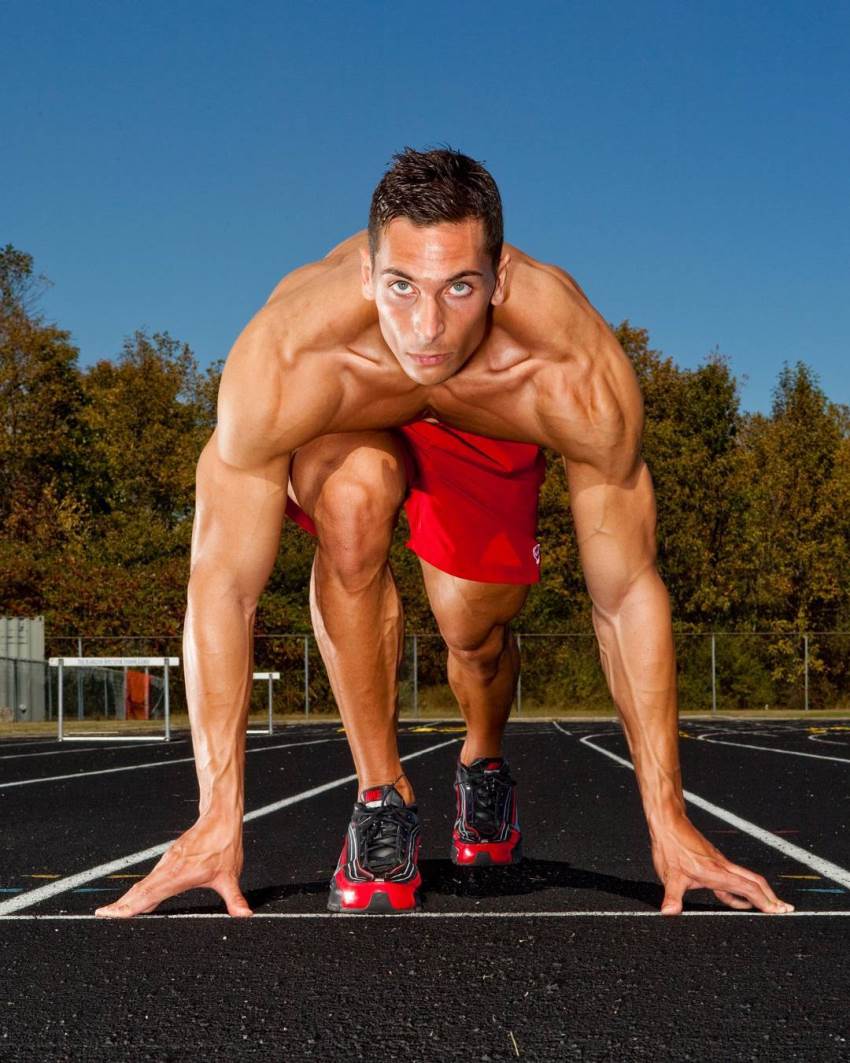 ---
Cheat Meals
Mike incorporates a flexible approach to his dieting, meaning he'll eat something palatable, but not necessarily healthy – if his body craves it.
For example, if Mike feels like having a pizza, he'll eat it. However, he'll incorporate those calories and macros into his daily allowance; making sure that everything is "under-control."
In Mike's opinion, everyone should find a balance in their life – especially when it comes to dieting. He believes the key to long-term success in fitness is finding the right balance between what's healthy, and what's not.
As Mike says; "I find you need to have a healthy relationship with food if you plan on doing this long term. Dieting for 12 weeks is a piece of cake compared to maintaining a lean/healthy physique all year round."
Supplements Mike Takes
Probiotic
Digestive enzymes
Vitamin C and D
Multivitamin
Zinc
Magnesium
Glutamine
Calcium
BCAAs
Bulgarian Tribulus
Creatine
---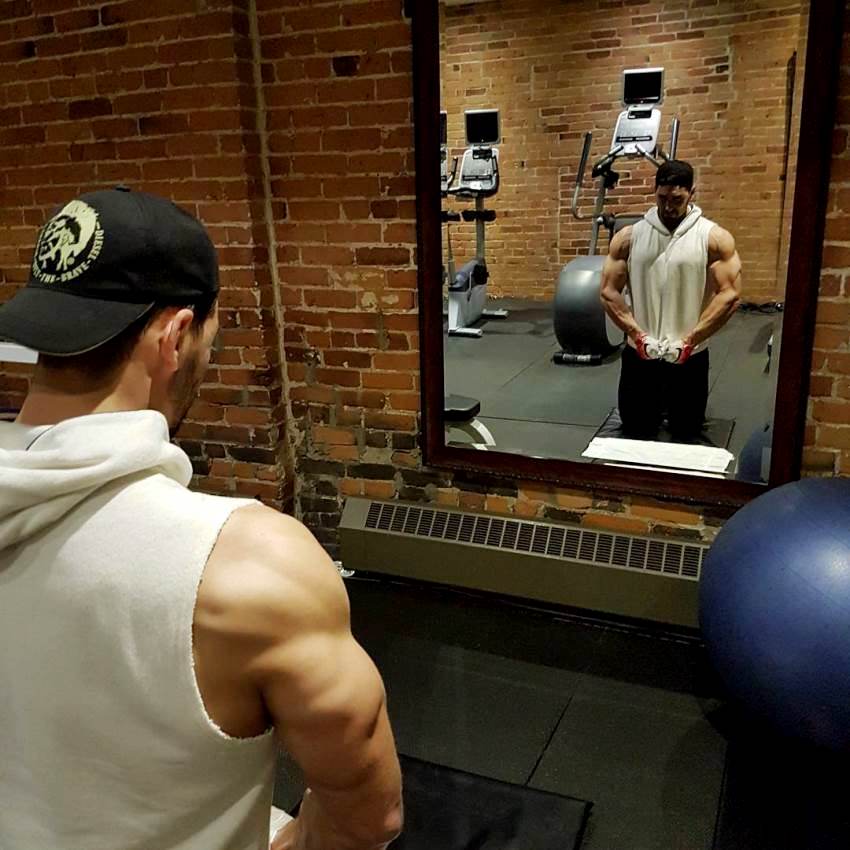 Idols and Influences
Mike's favorite athletes are Michael Jordan, Peter Forsberg, and Gianluigi Buffon. He believes they are all world class athletes who have an enviable dedication to their sport.
In the fitness and bodybuilding industry, he is motivated by the likes of Fernando Cirpriani, and TJ Hoban. Mike admires the physiques these two athletes have, and their "winner mentality."
---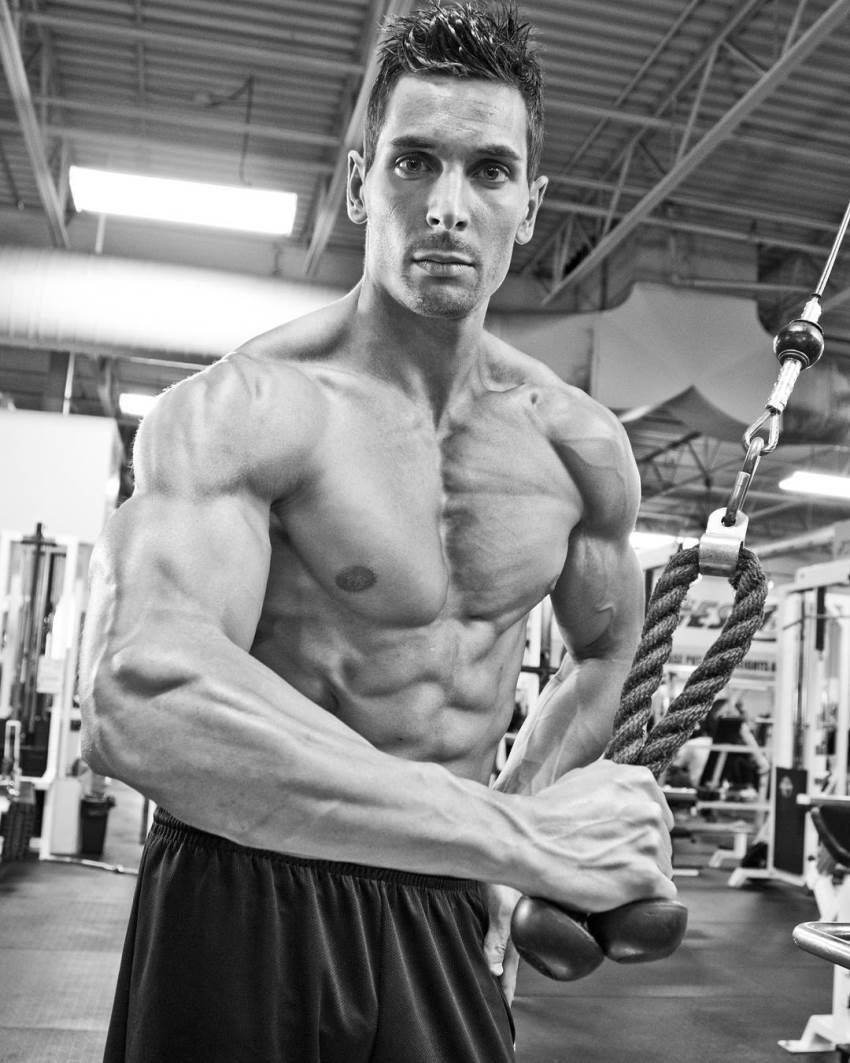 What we can learn from Mike Raso
Mike started his fitness journey as a shy teenager who wanted to transform his body, and self-esteem. With time, he managed to do this, and more. He became a respected fitness athlete; landing magazine cover photo shoots across Canada.
His example has shown us that to become great, and to reach success, it doesn't take big, "over-the-top" efforts – it just takes discipline and commitment to whatever you are working on. By taking small daily steps, and by not quitting when obstacles present themselves, you can eventually reach your goal.