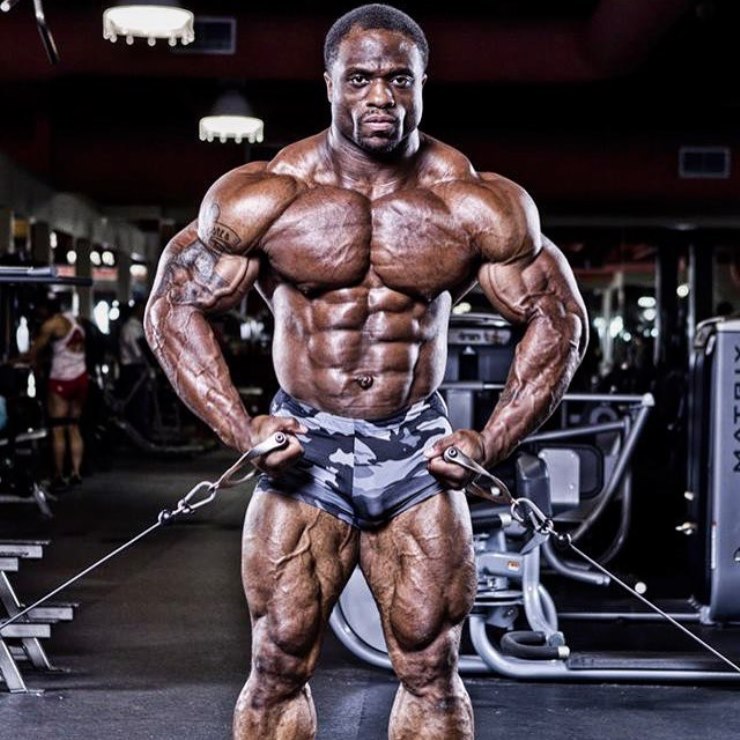 Michael Lockett
Professional Bodybuilder, Personal Trainer
Michael Lockett is an IFBB professional bodybuilder and personal trainer. He grew up practicing boxing with his older brother, but when his brother enlisted in the U.S. Army, Michael gave up on the sport. Instead, he took on weight training, and soon enough, he became 'captivated' by it.
Several months after training, Michael took part in his first bodybuilding contest – the NPC Natural Ohio Bodybuilding Classic. He won the show that day.
Michael's successful debut was followed by two back-to-back victories, including the overall 1st place title at the NPC Team Universe Bodybuilding Championships, which earned him the esteemed Pro Card.
This is his story:
---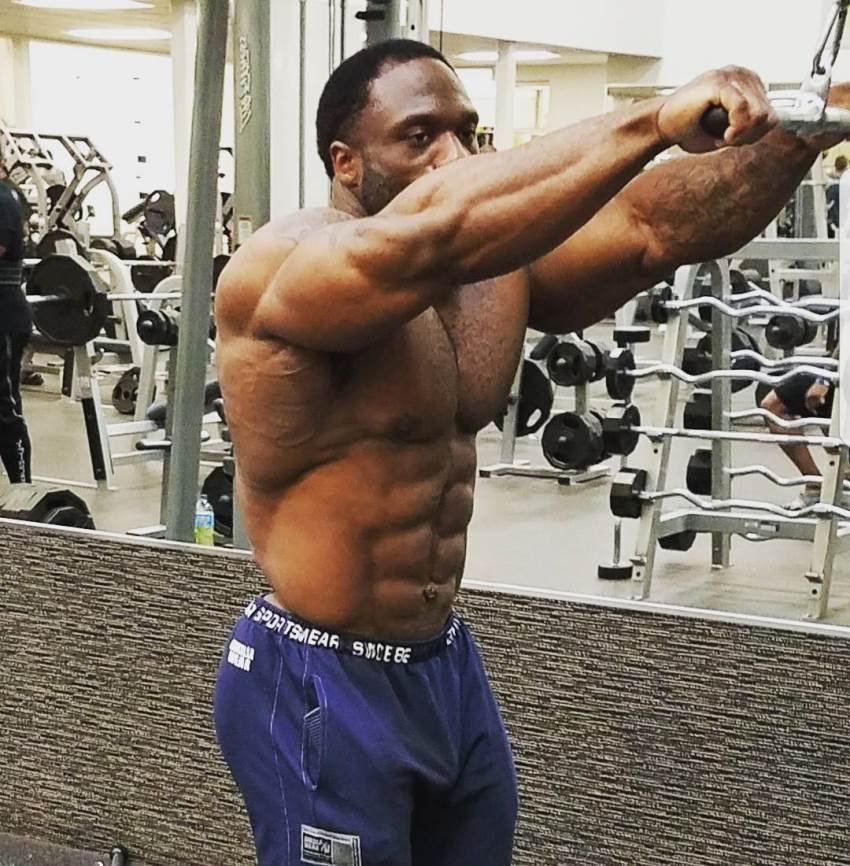 "I have absolutely no desire to fit in."
Athlete Statistics
Full Name: Michael Lockett
Weight
Height
Nationality
Profession
215 - 225lbs (93.0 - 102.1kg)
5'9" (175cm)
American
Professional Bodybuilder, Personal Trainer
Era
2010, 2000
| | |
| --- | --- |
| Weight | 215 - 225lbs (93.0 - 102.1kg) |
| Height | 5'9" (175cm) |
| Nationality | American |
| Profession | Professional Bodybuilder, Personal Trainer |
| Era | 2010, 2000 |
---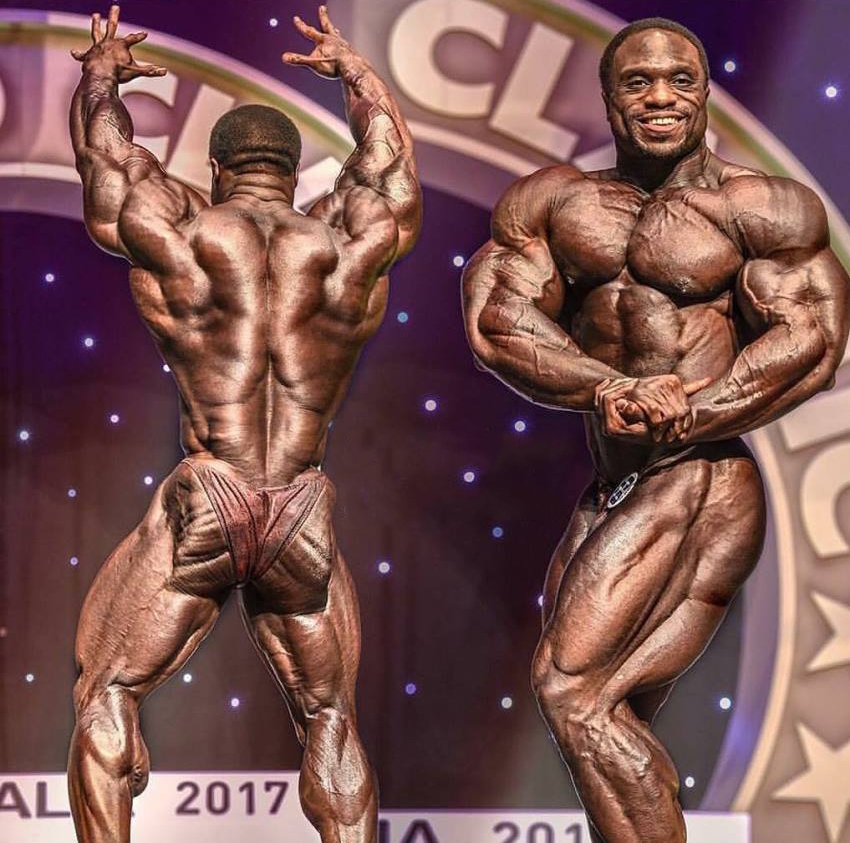 "Bodybuilding. It's more than just a competition."
Accomplishments
Competitions
2015 IFBB Wings of Strength Texas Pro, 4th
2015 IFBB Wings of Strength PBW Tampa Pro, 5th
2015 IFBB Wings of Strength Chicago Pro, 2nd
2015 IFBB Europa Orlando, 2nd
2014 NPC NPC National Championships, 2nd
2007 NPC Junior Nationals Bodybuilding, Fitness And Figure Contest, 1st
---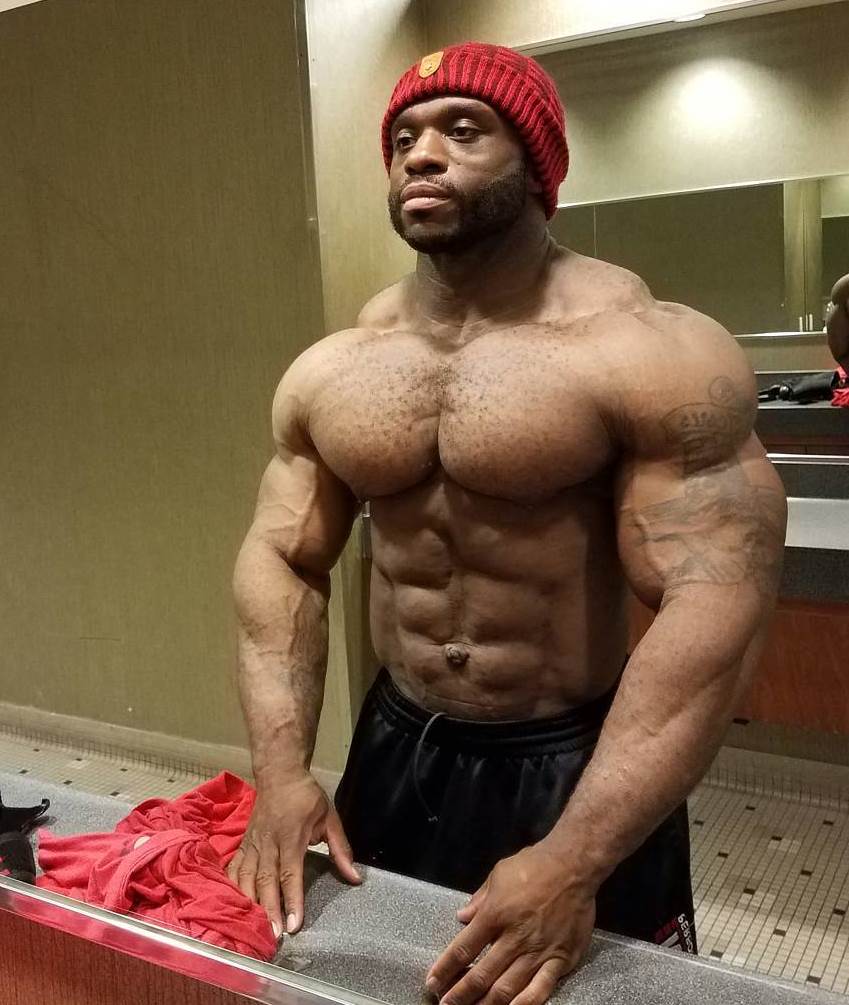 "I must admit, I am very shy when I have to do my individual routine. It doesn't matter how many times I compete, I still am very shy. My heart beats 100 times a minute when I look into the crowd. After the show, Arnold pulled me to the side and gave me his thoughts. I was truly amazed by what he had to say."
Biography
Transition From Boxing to Bodybuilding
Michael started his journey as a boxer, guided by his older brother. However, after his brother left to serve the U.S. Army, Michael lost his passion for the contact sport.
After a period of inactivity, Michael was convinced by his sister to take on weight training. "The rest is history," says Michael.
In the late Spring of 2005, at 22 years of age, Michael walked onto the bodybuilding stage for the first time in his life, at the NPC Natural Ohio Bodybuilding Classic. Surprisingly, the youngster overshadowed his competition that day, taking home 1st place in the Junior Men's Category.
Even more surprisingly, Mike passed a strict urine drug test after the contest – something many athletes before him failed to pass.
Life of a Competitor
In July 2005, Mike traveled to Virginia to compete at the NPC Bodyrock competition, where he was victorious once again.
Michael says, these first two victories were won with the support of his family and friends. They gave him the confidence to prepare for one of the ultimate amateur bodybuilding competitions – the NPC Team Universe Bodybuilding Championships.
After months of hard work, Michael brought his best version to the stage. His massive looks, combined with impressive conditioning and stage performance, gave him the edge over other contestants; bringing him both the heavyweight and overall title at the contest.
Moreover, this victory qualified Mike for entering the IFBB Pro Division.
Later Contests
After the contest, Michael decided to take some time off from the stage. One and a half years later, he came back in style, winning the 2007 NPC Junior Nationals.
By 2015, Michael had over 10 competitions under his belt, including four professional contests.
---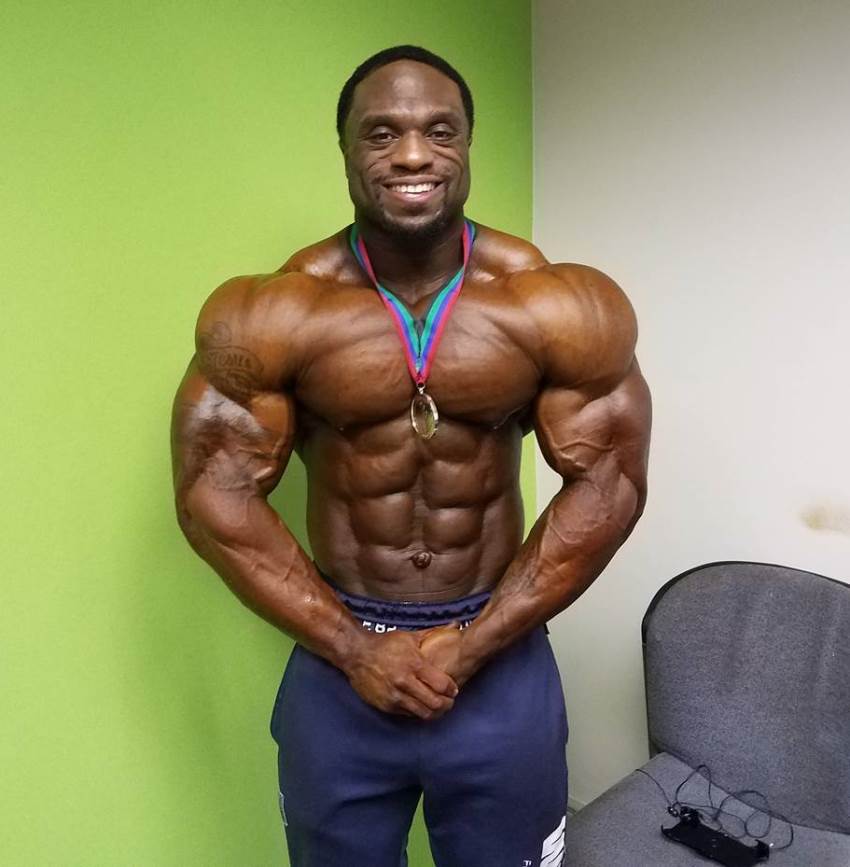 Training
Michael prefers training with heavy weights, he says they give him the best results. Same goes with exercises, Michael focuses on compound movements which utilize multiple muscle groups; believing this is not only good for muscle hypertrophy, but also his cardiovascular system.
As for cardio specifically, he doesn't do it that much in the off-season. But when there is a contest coming up, he'll do any type of cardio four to five times per week.
Michael Lockett's Quad Workout
Narrow-width Stance Barbell Squats, 5 sets of 8 reps
Lunges, 3 sets of 10 steps
Leg Extensions, 3 sets of 12 reps
Favorite Exercises
One of Michael's favorite exercises is cable crossovers for chest. They give him an incredible pump in his pecs, making them incredibly sore the next day.
---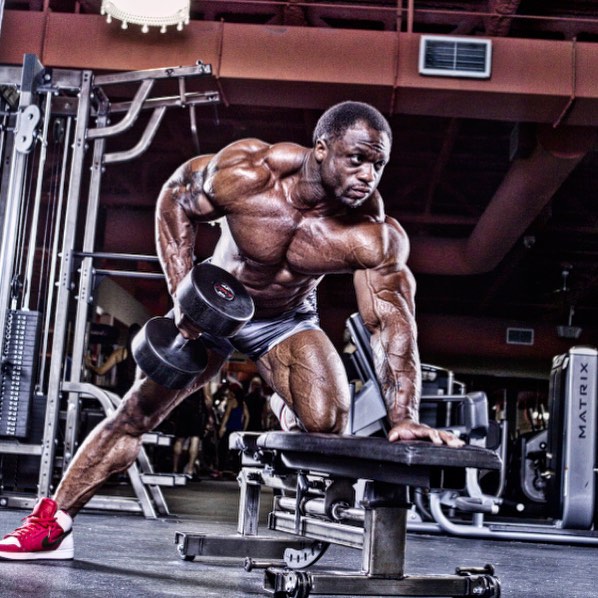 "It doesn't matter what obstacles stand before me….. I will always prevail!"
Nutrition
Like every professional bodybuilder, Michael has to watch his diet carefully when he prepares for the contest. But when he's in the off-season, he can allow himself a burger or two.
For supplements, Michael only takes a handful – ones which give him the most results. They are BCAAs, whey protein, and fish oil.
---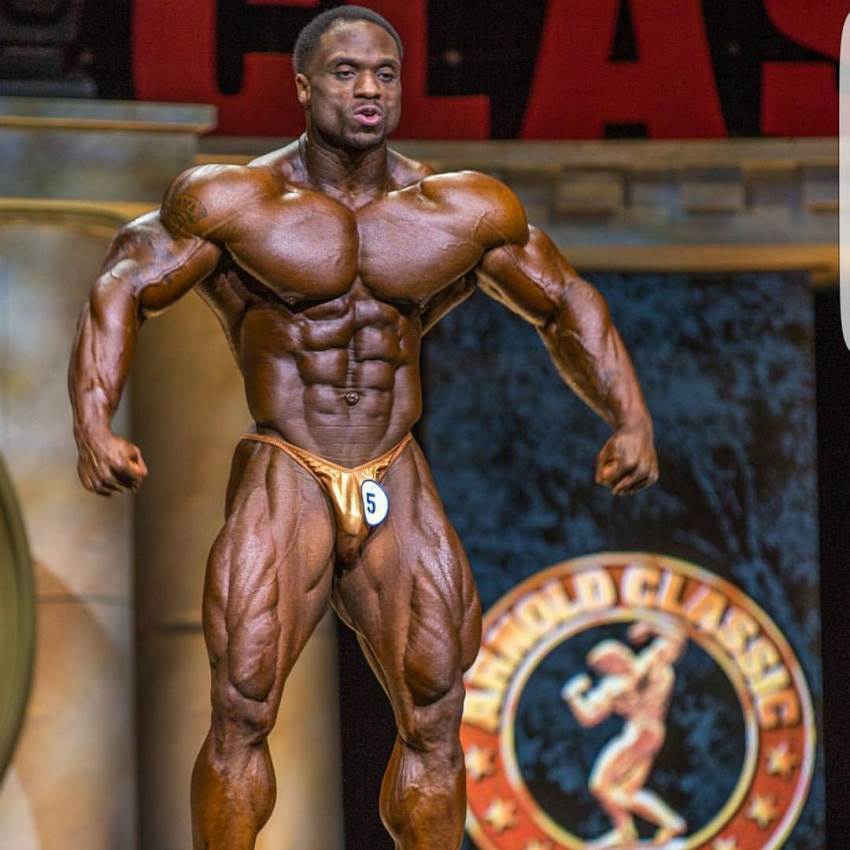 What we can learn from Michael Lockett
Michael's determination to succeed in bodybuilding is something we all should look up to. He's shown us that at the end of the day, nothing beats hard work and dedication.
If you want to achieve the same level of success as Michael, then having some of his virtues, such as consistency and determination, can be crucial for achieving your goals.