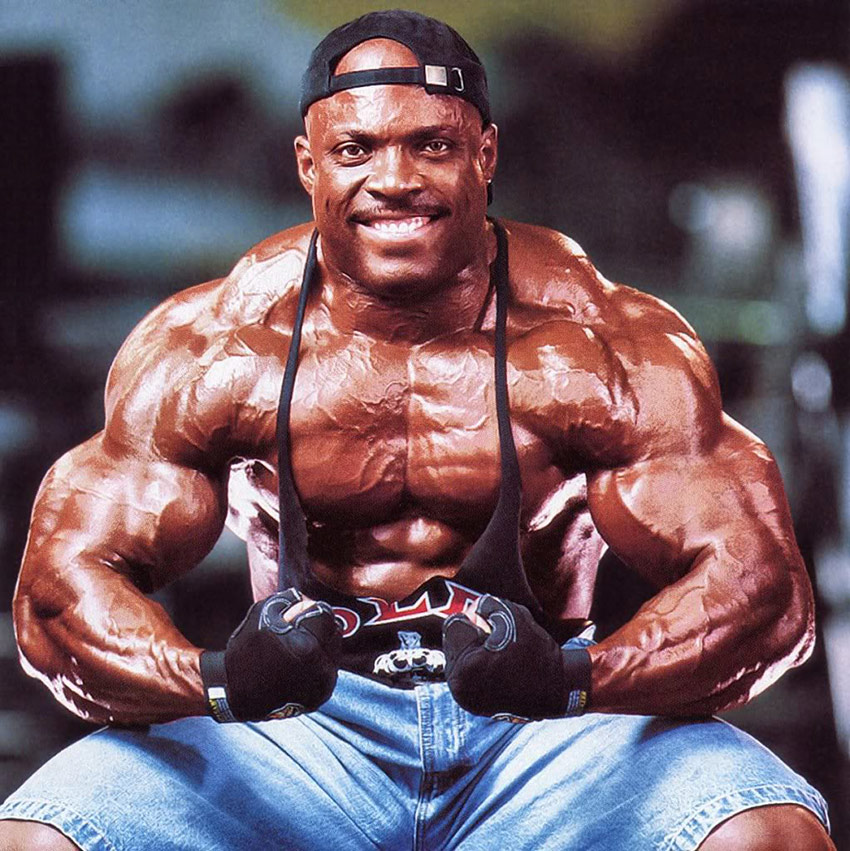 Melvin Anthony
Bodybuilder
Originally from Sacramento, California, Melvin Anthony is a former IFBB Professional bodybuilder.
Melvin had a tough childhood, growing up in the lower-middle class neighborhoods of Sacramento and Riverside. He first discovered bodybuilding when he was a teenager, and started competing after he hurt his knee in a college football match.
Since then, Melvin has sculpted an impressive physique and became recognized as one of the best posers of the modern bodybuilding era, winning many prestigious titles along the way.
This is his story:
---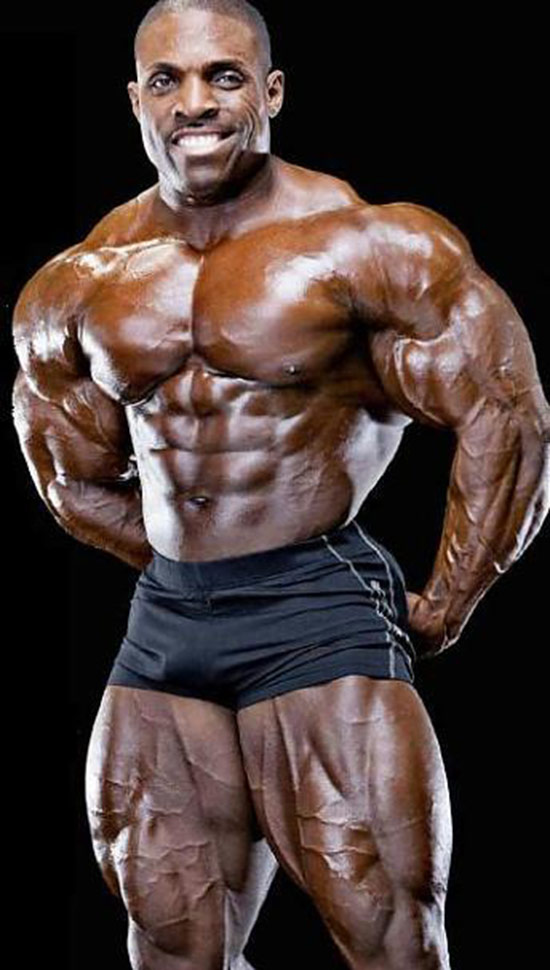 Athlete Statistics
Full Name: Melvin Anthony
Weight
Height
Arms
Chest
245 - 255lbs (111.1 - 115.7kg)
5'7" (170cm)
22.7"
56"
Waist
Thighs
Calves
30"
33.5"
17.7"
Year of Birth
Nationality
Profession
1973
American
Bodybuilder
Era
1990, 2000
| | |
| --- | --- |
| Weight | 245 - 255lbs (111.1 - 115.7kg) |
| Height | 5'7" (170cm) |
| Arms | 22.7" |
| Chest | 56" |
| Waist | 30" |
| Thighs | 33.5" |
| Calves | 17.7" |
| Year of Birth | 1973 |
| Nationality | American |
| Profession | Bodybuilder |
| Era | 1990, 2000 |
---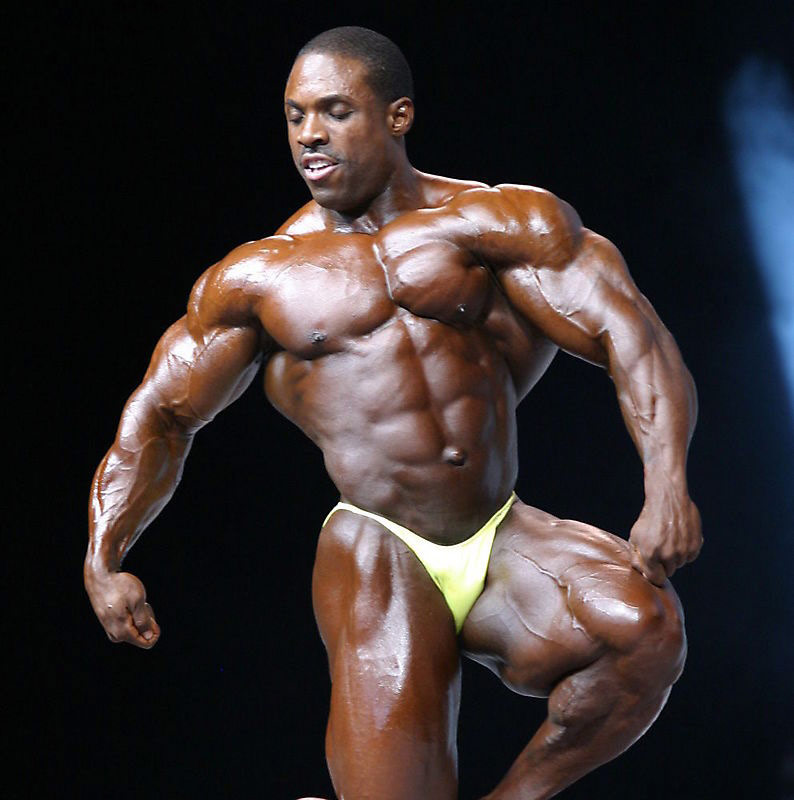 Accomplishments
Competitions
1993 Musclemania, Heavyweight, 3rd

1998 NPC USA Championships, Super-Heavyweight, 2nd

1999 NPC USA Championships, Super-Heavyweight, 1st and Overall

2000 Night of Champions, 7th

2001 Arnold Classic, 7th

2001 Grand Prix Australia, 7th

2001 Grand Prix England, 6th

2001 Grand Prix Hungary, 8th

2001 Ironman Pro Invitational, 2nd

2001 Mr. Olympia, 11th

2001 San Francisco Pro Invitational, 3rd

2002 Night of Champions, 8th

2002 Southwest Pro Cup, 10th

2003 Arnold Classic, 8th

2003 Ironman Pro Invitational, 2nd

2003 Mr. Olympia, 9th

2003 Cross Dresser Challenge

2003 San Francisco Pro Invitational, 4th

2003 Show of Strength Pro Championship, 8th

2004 Hungarian Pro Invitational, 4th

2004 Night of Champions, 1st

2005 Arnold Classic, 5th

2005 Ironman Pro Invitational, 4th

2005 Mr. Olympia, 7th

2005 San Francisco Pro Invitational, 3rd

2006 Arnold Classic, 5th

2006 San Francisco Pro Invitational, 3rd

2006 Mr. Olympia, 5th

2007 Mr. Olympia, 6th

2008 Arnold Classic, 8th

2008 Australian Pro Grand Prix, 2nd

2008 Atlantic City Pro, 1st

2008 Mr. Olympia, 6th
---
 "Life was very competitive, and everybody, in order to survive, had to have some sort of bragging rights."
Biography
Early Life
Melvin Anthony was born on November 13, 1973, in Sacramento, California. During his childhood and early teenage years, Melvin had a lot of problems growing up.
He was living in a neighborhood with criminals and drug addicts, and said how it was hard to survive at times. According to Melvin, many of his neighbors would end up being in jail, and later come back from prison in an impressive shape after working out in jail, which fascinated him, and he wanted to look the same.
Melvin thought that in order for him to become as muscular as his neighbors, he would need to become a felon and end up in prison, just like them. He said; "We were told that all they do in there is lift weights, so we naturally assumed that if we wanted to get big, we'd have to go to prison." – Melvin Anthony
However, that didn't turn out to be the path Melvin chose, as he started working out at home, doing mostly body-weight exercises. At first, he didn't know what he was doing, but Melvin eventually learned the basics from some of his friends who were experienced in training.
Learning to Train
By the age of 14, Melvin already had a few years of experience in body-weight exercises, but wasn't completely satisfied with his progress.
According to him, he later met a man named "Strong" who was more muscular than any of his neighbors, and as Melvin said, "he had never been in jail". Melvin was fascinated, and wanted to learn from Strong on how to build such an impressive physique. 
Strong told Melvin that he needed to go to the gym, and eat properly if he wanted to sculpt a great body. Melvin listened to his advice, and started working out, while at the same time being strict with his diet.
It wasn't long before the youngster started noticing progress, and was immediately hooked to the new lifestyle. Throughout high school, Melvin continued lifting weights, improving every year.
---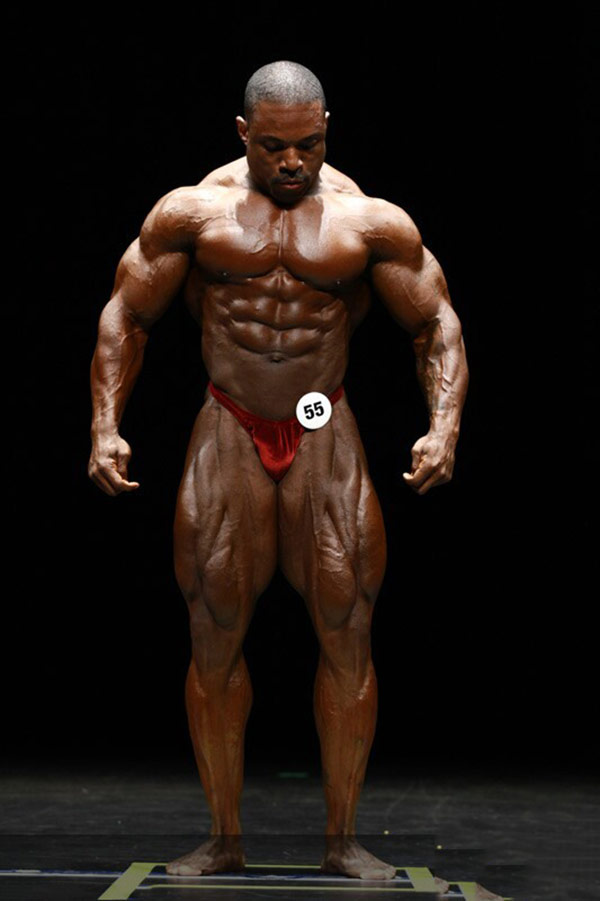 ---
College
By the time Melvin turned 18, he managed to build an impressive physique, and because of it, he earn a football scholarship at the San Bernardino Valley College.
He had a lot of experience with weights, but had no knowledge when it came to football. However, it still interested him and he decided to give it a try.
Melvin's football career didn't last long, as he quickly realized the sport wasn't his main passion, and he didn't like the physicality associated with it, as he said; "I didn't like to take the pounding."
However, when it came to pounding weights, Melvin said he was ruthless, so he turned back to weightlifting, and started training with more discipline than before.
Start of His Career
During one of his last football matches for college, Melvin injured his knee, which gave him one more reason to stop playing the sport. After he recovered, Melvin continued with his normal weightlifting regimen and quickly regained his lost muscle mass.
By the time he finished college, Melvin started looking into competing as he already had an impressive physique, worthy of the stage.
He soon participated in his first local show, and continued to train and compete in other amateur shows afterwards, It was at this point he realized bodybuilding was his passion, and he wanted to make it his full-time job.
According to Melvin, it was at that point that he started working harder than ever, wanting to get hold of a major title and eventually, get his Pro card. His first major result came in 1993, where he took home 3rd place at the Musclemania Show.
Pro Card
After winning the Musclemania, Melvin continued competing in regional and local shows, taking a break from the big stage for 5 years. During that time, he was preparing to bring his best version and in the hope of winning his Pro card. 
He came back to the stage in 1998, taking part in the 1998 NPC USA Championships, Super-Heavyweight category, where he came in 2nd place, failing to win the show and earn the Pro card.
However, one year later Melvin competed at the same show, this time taking home 1st place in both his category and overall, and finally getting his Pro card.
Later Competitions
For the next several years after winning his Pro card, Melvin started winning impressive results, placing 2nd at the 2001 Ironman Pro Invitational, and taking home 3rd place at the 2001 San Francisco Pro. 
But it wasn't until the 2004, at Night of Champions, that Melvin tasted the feeling of victory once again, defeating his competitions and taking home 1st place.
During 2004-2008, Melvin participated in 14 more shows, before announcing his retirement from professional bodybuilding.
Some of his most significant achievements during that period were in 2008 Atlantic City Pro, where he placed 2nd at the 2008 Australian Pro Grand Prix, and lastly, before his retirement, coming in 6th place at the 2008 Mr. Olympia.
A Master Poser
Because of his amazing flexibility, mass, and symmetry, Melvin is widely recognized as one of the best posers in modern bodybuilding. He would often create a show whenever he was on stage, outperforming larger competitors with his aesthetic look and posing routine.
Besides being successful on stage, Melvin also starred in a several well-known movies, and was a cover model for numerous recognized fitness and bodybuilding magazines.
With his unique talent, Melvin left the sport as one of the most iconic bodybuilders of the modern era.
---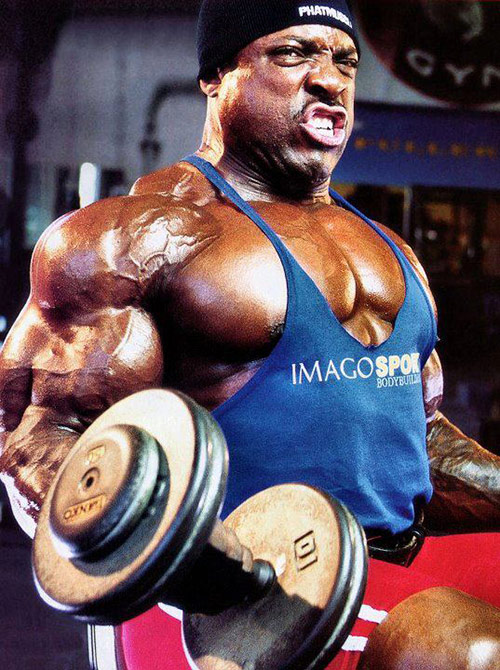 Training
When it comes to repetition range, Melvin has tried it all. After many years of trial and error, he believes that going for the 8-12 reps when training the upper body is the best way to build muscle.
According to him, doing 3-6 reps results in considerable strength increase, but isn't followed by increase in size. On the other hand, doing more than 12 reps usually won't cause as much growth as a standard, 8-12 repetition range.
Melvin claims that the most optimal way to train is to use the weights that are not so heavy that the tendons and joints are getting more work than the muscle, but also, not to use weights that are too light.
When asked about high-repetition philosophy, Melvin said; "I just know what works for me and just about everybody else I have ever known. The only reason I'd ever consider going with higher reps is if I was injured and had to choose between using lighter weights or not training at all." – Melvin Anthony
Melvin's Workout
Monday – Quads

Tuesday – Back, Traps and Chest

Wednesday – Hamstrings, Calves, Lateral / Rear Delts and Forearms

Thursday – Front Delts, Biceps, Back and Traps

Friday – Quads

Saturday – Back, Traps and Chest

Sunday – Rest
---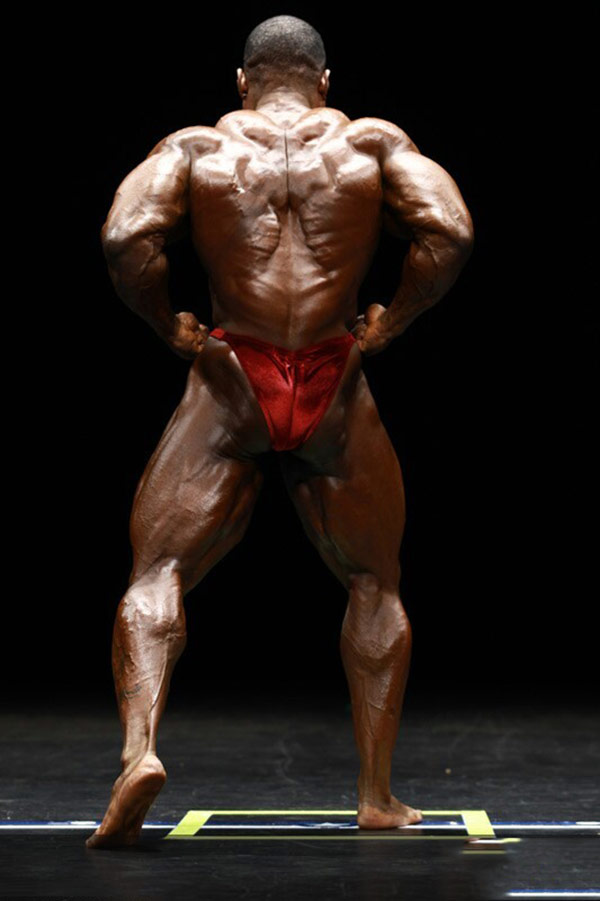 Nutrition
Proteins is the basis of Melvin's diet. According to Melvin, he eats 6-8 times a day, depending if he is competing.
Over the years, his dieting philosophy has changed – when he started out, Melvin said that he would base his diet on fats and proteins, but as the years passed he started incorporating more carbohydrates into his diet, and admitted that it was something he should've done from the start.
Melvin felt that carbs would fill up his physique and would make his muscles look fuller and healthier. 
Supplementation
Whey protein

BCAAs

Fish Oil
---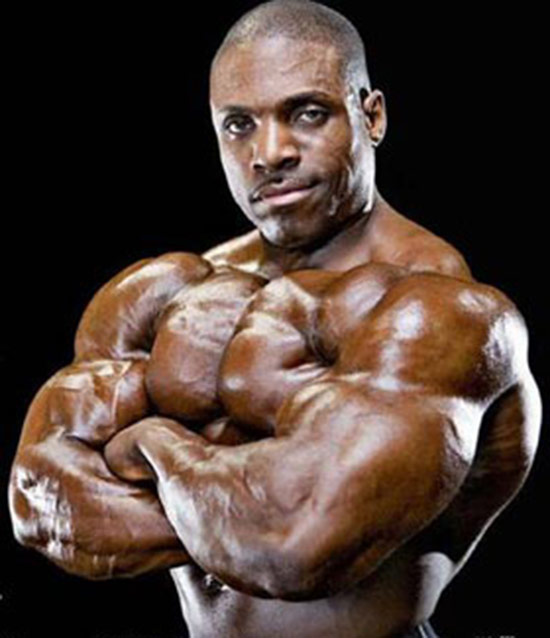 What we can learn from Melvin Anthony
Melvin Anthony taught us that circumstances don't define a person's future. He grew up in a very rough environment, with criminals and drug dealers in the neighborhood, not knowing what the next day would bring, and yet he became a worldwide successful bodybuilder.
He taught us not to limit ourselves, and to keep going if we find ourselves in a bad situations. With enough perseverance and passion, just like Melvin, you too could build your own physique of greatness, or overcome any of life's uncertainties.