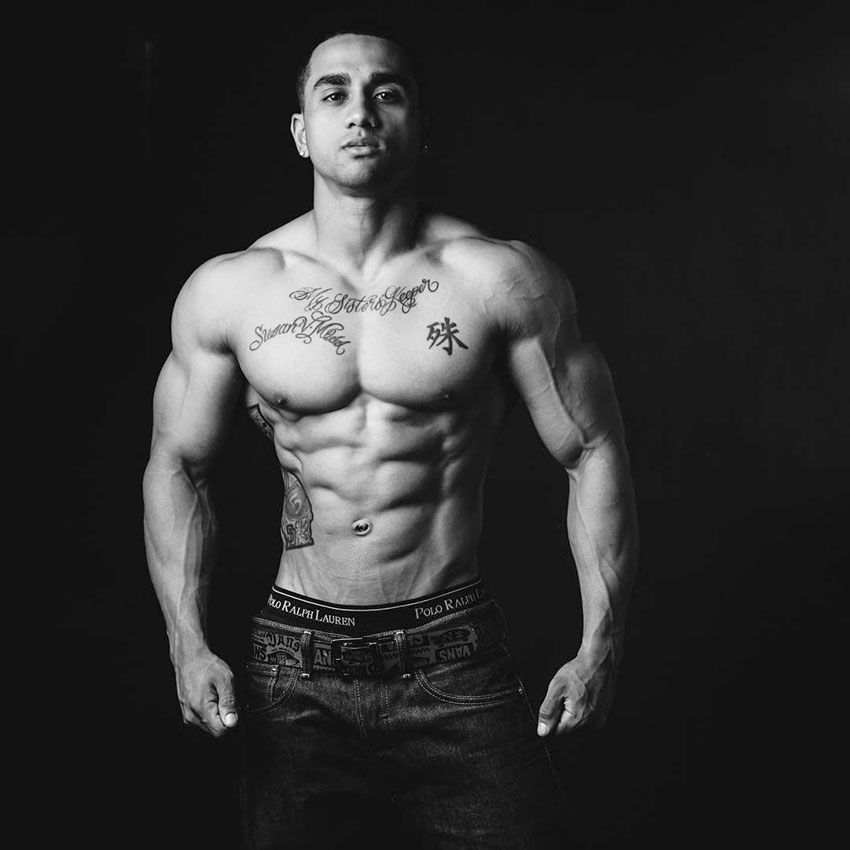 Marvin Moss III
Men's Physique Competitor, Fitness Model
Marvin Moss III is an American professional Men's Physique competitor and fitness model. He started competing on the stage in 2015, after spending years in the gym sculpting his dream physique.
To Marvin's surprise, he did exceptionally well in his first contest; taking home 3rd place. Only one year later, Marvin went on to win the 2016 NPC USA Championships, and his Pro Card along the way.
With his quick rise to the top, Marvin looks set to become a major influence in the industry of fitness and bodybuilding.
---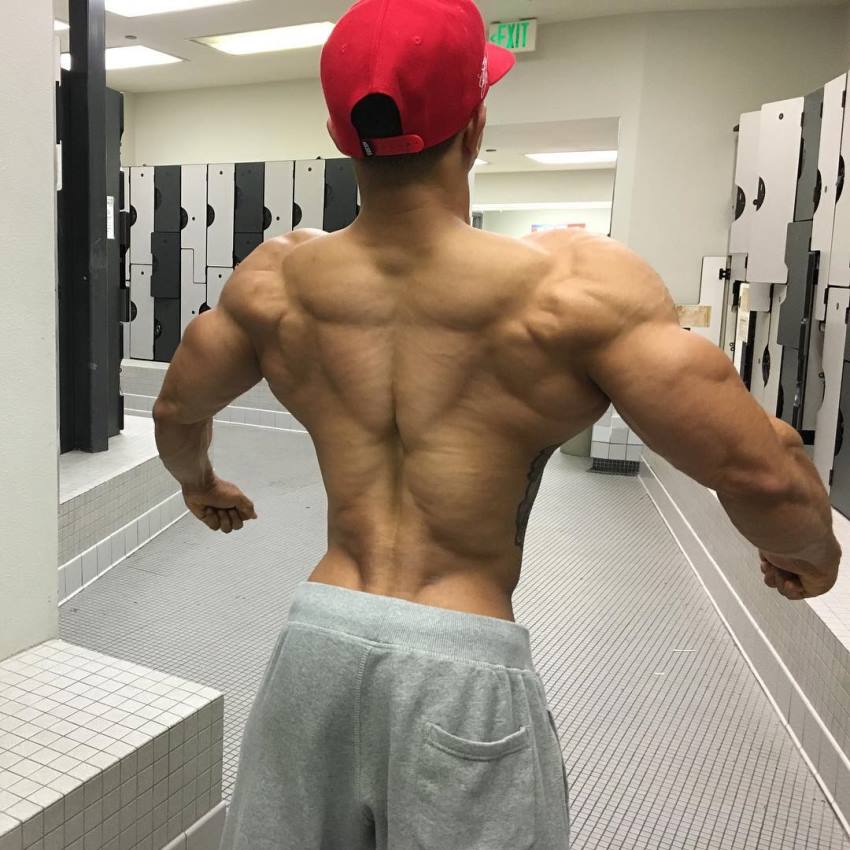 "Every day, in every way, it's getting better and better. "
Athlete Statistics
Full Name: Marvin Moss
Nationality
Profession
Era
American
Men's Physique Competitor, Fitness Model
2010
| | |
| --- | --- |
| Nationality | American |
| Profession | Men's Physique Competitor, Fitness Model |
| Era | 2010 |
---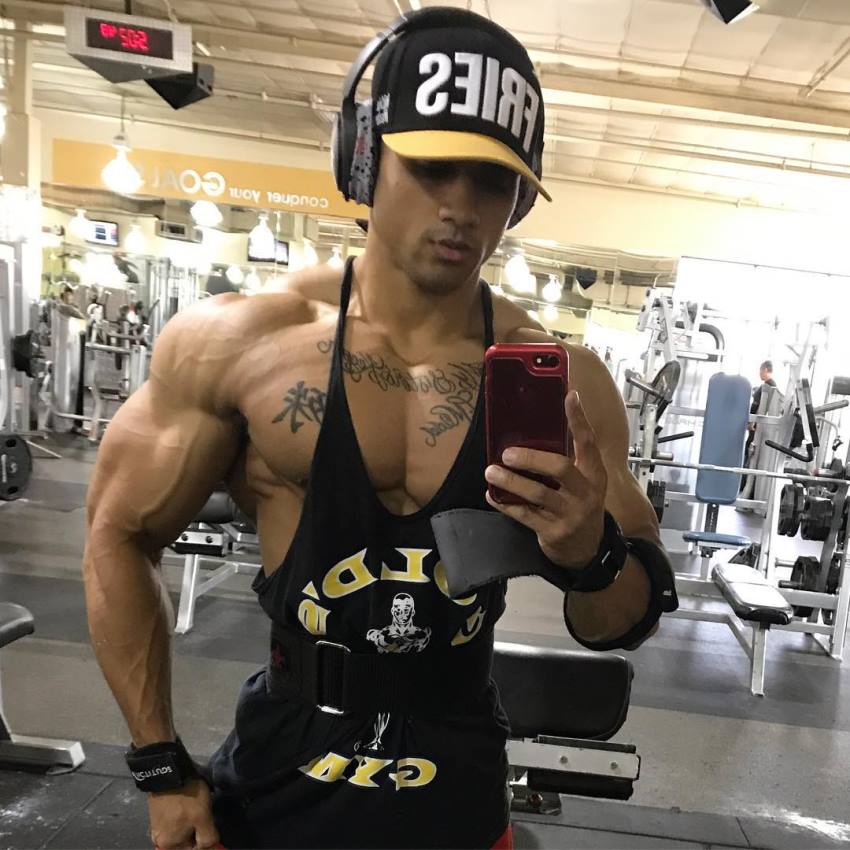 "People can say what they want, but you control your own future and success. Consistency!"
Accomplishments
Competitions
2015 NPC USA Championships, Men's Physique Class A, 3rd
2015 IFBB North American Championships, Men's Physique Class A, 6th
2016 NPC Grand Prix Championships, Men's Physique Class A, 1st
2016 NPC USA Championships, Men's Physique Class A, 1st (Pro Card Earned)
---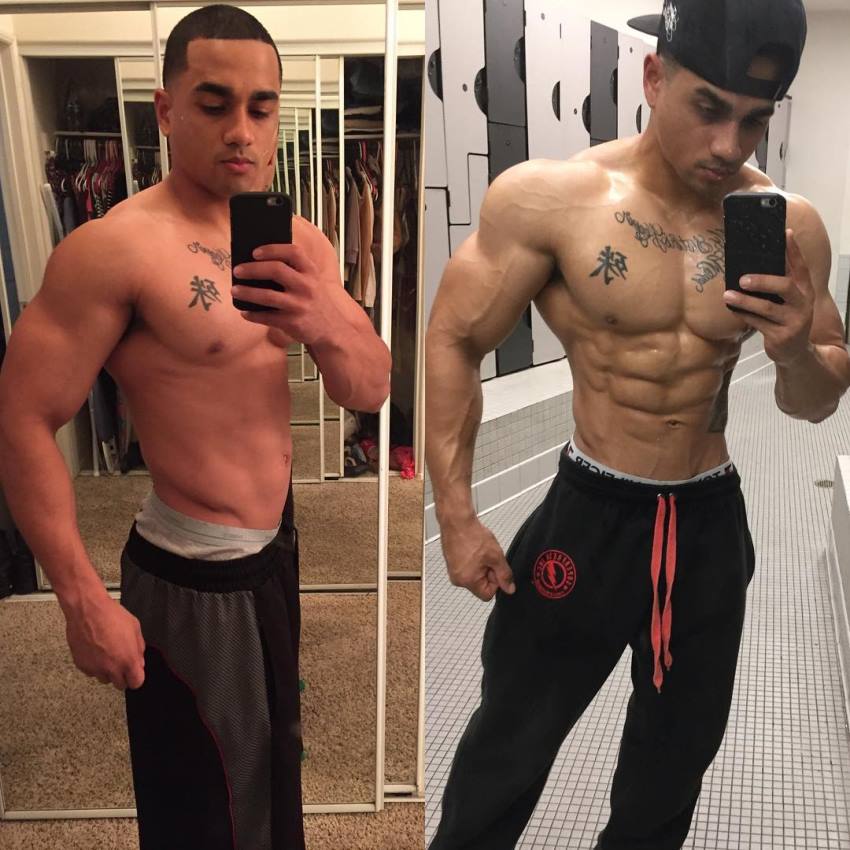 "When I started competing I was already into fitness and worked out at least 5 times a week but would've never thought I would be where I'm at today. I believe anything is possible with the right mindset and ambition, it's all up to you. I'm very proud and fortunate of what I've accomplished."
Training
Gaining Muscle Mass
When Marvin wants to add a couple of pounds of muscle to his frame, he will usually train with more intensity, and volume. He may also extend his training sessions, just to get every exercise in.
For Marvin, a typical workout session looks something like this; he first makes sure to warm-up properly, then proceeds on to his main exercise. This exercise is usually a heavy compound movement which will get all of Marvin's muscles filled with blood, and ready for the next exercise.
For the next few exercises, Marvin does a typical 3-sets-per-exercise at 8-12 reps, having a strict form. Last 2 exercises are usually isolation movements, where Marvin focuses on the muscle contraction and 'squeeze'.
Marvin may also do a few stretching and mobility exercises, just to reduce the lactic acid that accumulated in the muscles.
---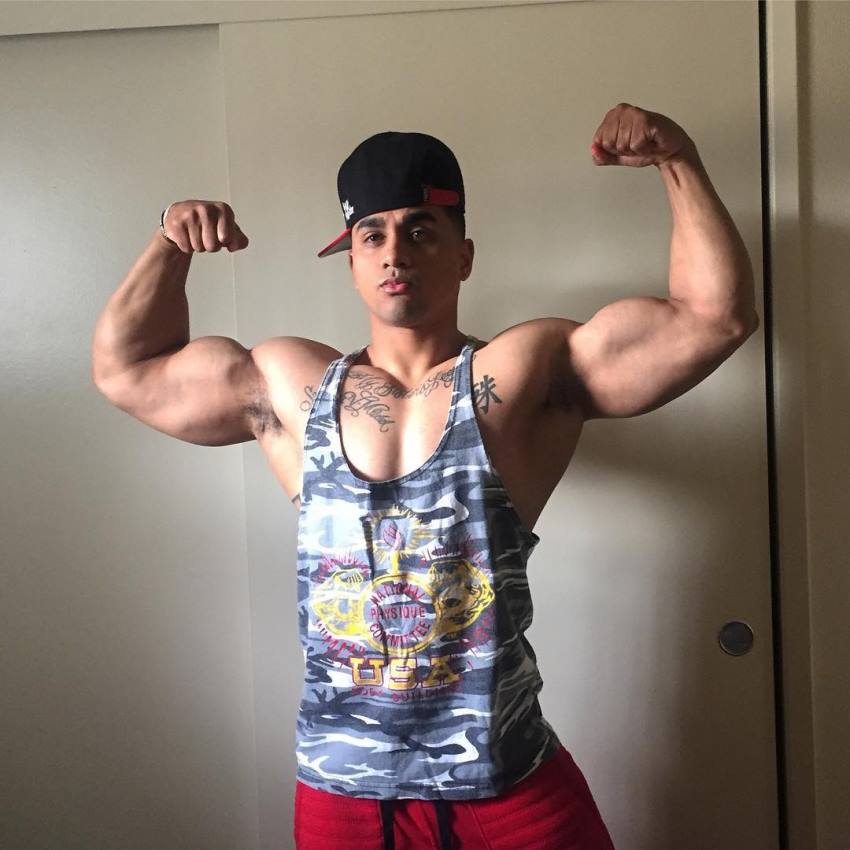 ---
Training for Contest
While Marvin's workouts for gaining size are long and have a lot of volume, his contest-prep workouts are all but same.
During 'cut' phase, his sessions are much shorter, and are focused more on intensity rather than volume. Usually, they last between 45-60 minutes.
Some of the methods Marvin uses to increase intensity in his workouts include drop sets, super sets, and forced reps.
---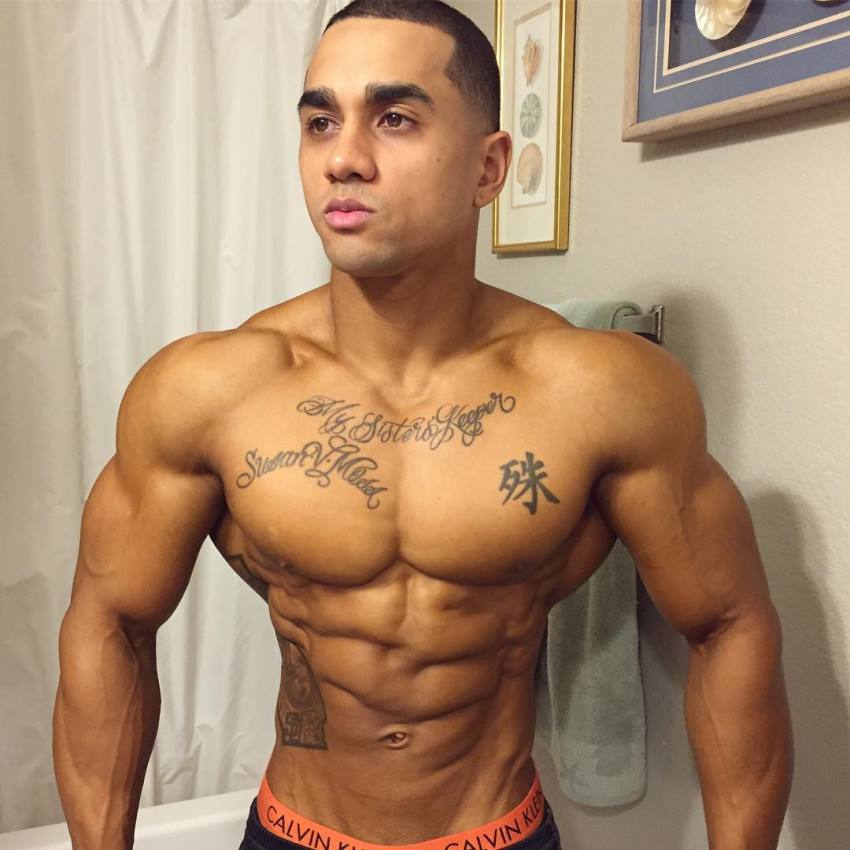 "If you can imagine it, you can achieve it, and if you can dream it, you can become it. I couldn't have done it alone, I had a lot of great people surrounding me along the way that helped me accomplish my goals."
Nutrition
Off-Season Diet
In the off-season, Marvin eats quality foods that replenish his muscles and makes them grow. He also doesn't stress too much about macros and calories, only making sure to get enough lean protein in.
Some of the foods Marvin eats during this period include tilapia, potatoes, yams, broccoli, pickles, lots of fermented foods, whole eggs, steak, hard cheese, nuts, and coconut oil.
---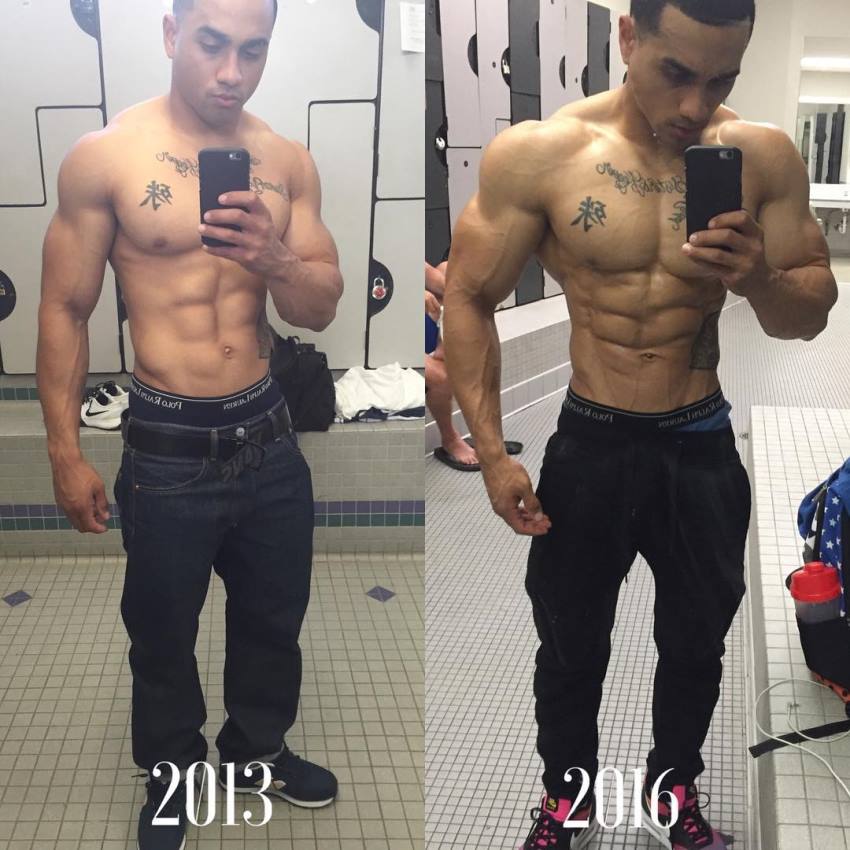 ---
In-Season Diet
Here, Marvin's diet gets much more strict than in off-season. He cuts out all of the foods that are high in calories and carbs, especially those that are processed.
Basically, all of the foods Marvin eats during this period are low in calories, and high in protein. Some examples would be skinless chicken breast, brown rice, quinoa, sardines, salmon, low-fat cheese, egg whites, dark leafy greens, and olive oil.
---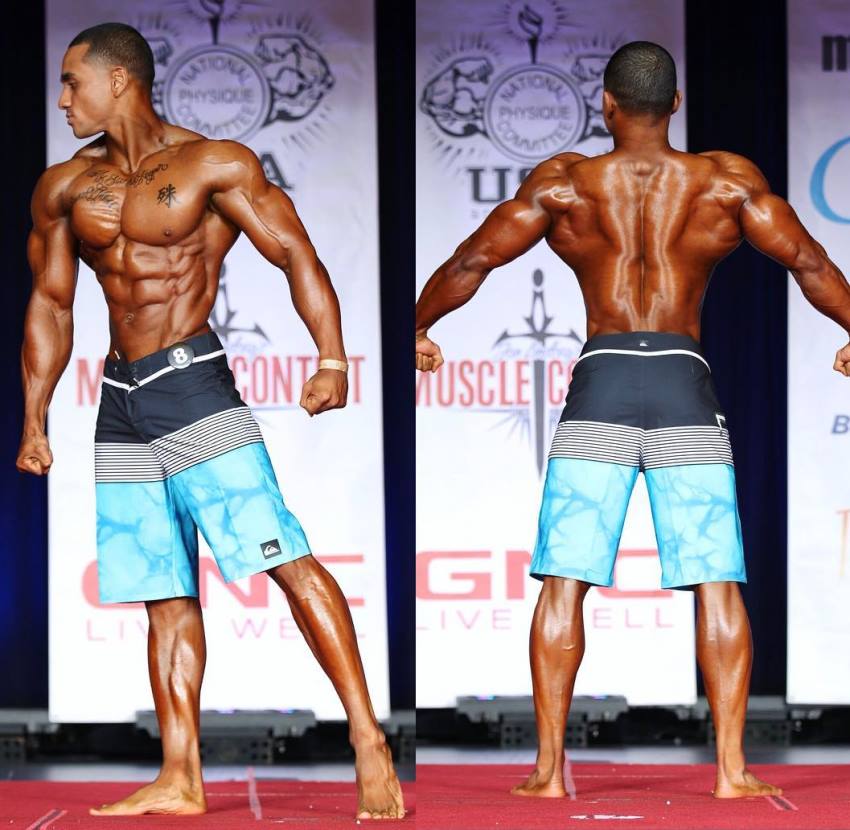 "There is no such thing as an easy prep cause you always gotta push yourself harder physically and mentally then your last prep. But for some reason this is what we love and choose to do."
What we can learn from Marvin Moss III
One thing we could take from Marvin Moss III is; if you want to be the best in your craft, you have to work harder, and smarter than your competition.
Marvin knew that if he wanted to win his Pro Card, he needed to put all of his efforts into preparations. With his dedication and hard work, he was able to outshine other contestants, and enter the elite IFBB league.
If you ever find yourself lacking motivation to reach your goals, then remember this quote from Marvin;
"Pushing yourself to the limit and finding your inner strength is the best part of it all. There is no success without sacrifice." – Marvin Moss III