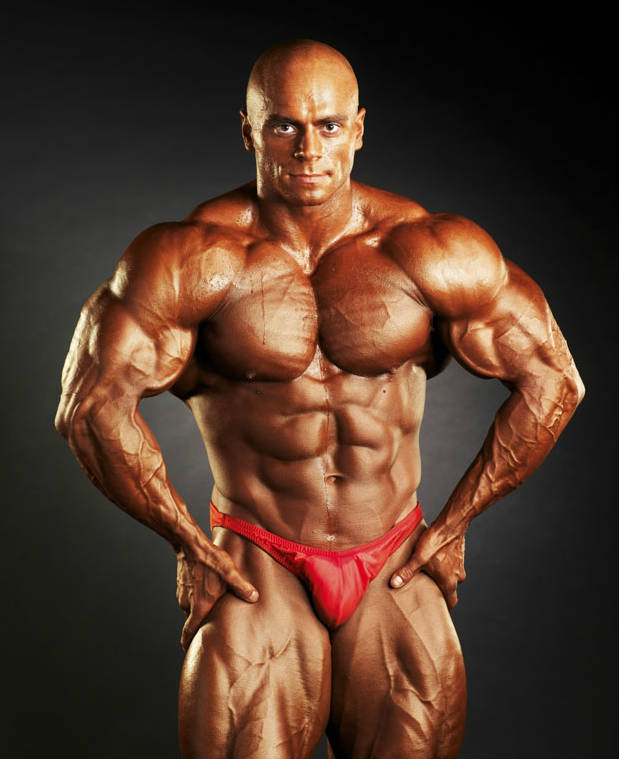 Lukáš Osladil
IFBB Professional Bodybuilder
Lukáš Osladill is an IFBB Professional Bodybuilder from Prague (Czech Republic.) He managed to win his professional debut at the 2012 Toronto Pro, and went on to win the well-respected Europa Phoenix Pro title with ease.
While he is a well-built and well-respected bodybuilder today, this wasn't always the case. He reminds fans of his hard struggle to the top, telling them about his first barbell curl at 10 years old. The journey from lifting these small weights in his bedroom, to posing at Mr Olympia, took Lukas 22 years.
His weight training was interrupted by military service, but he pressed on regardless – combining his armed forces training with bodybuilding training. He credits this genuine love for the sport as the reason for his success. This is Lukas' story:
---

Athlete Statistics
Full Name: Lukáš Osladil
Weight
Height
Age
Date of Birth
215 - 225lbs (93.0 - 102.1kg)
5'8" (172.5cm)
43
June 4, 1980
Nationality
Profession
Era
Czech
IFBB Professional Bodybuilder
2000, 2010
| | |
| --- | --- |
| Weight | 215 - 225lbs (93.0 - 102.1kg) |
| Height | 5'8" (172.5cm) |
| Age | 43 |
| Date of Birth | June 4, 1980 |
| Nationality | Czech |
| Profession | IFBB Professional Bodybuilder |
| Era | 2000, 2010 |
---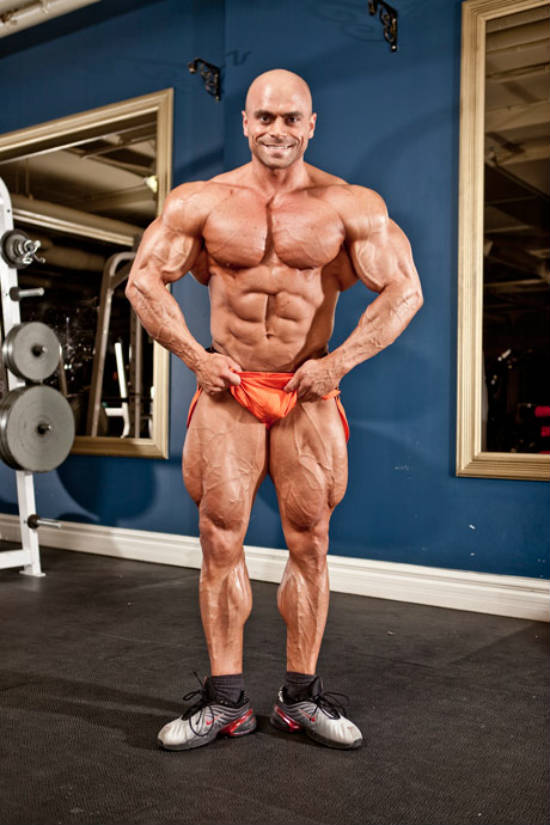 Accomplishments
Best Competition Results
2004 The Championships of Northern Bohemia and Bohemia, The Czech Republic Championship under 80kg, 1st
2005, IFBB European championships (87.5 kilo), 1st
2011 Arnold Classic Amateur in Columbus, 2nd
2011 Mr Olympia Amateur in London, 2nd
2012 IFBB Toronto Pro Supershow, 1st
2012 IFBB Mr Olympia 212 Showdown, 11th
2013 IFBB EVLS Prague Pro, 12th
2015 IFBB Dayana Cadeau Classic, 2nd place
2015 IFBB Europa Phoenix Pro, 1st place (Qualified for Mr Olympia)
2016 IFBB Nordic Pro, 2nd place
2016 IFBB Ferrigno Legacy, 3rd Place
---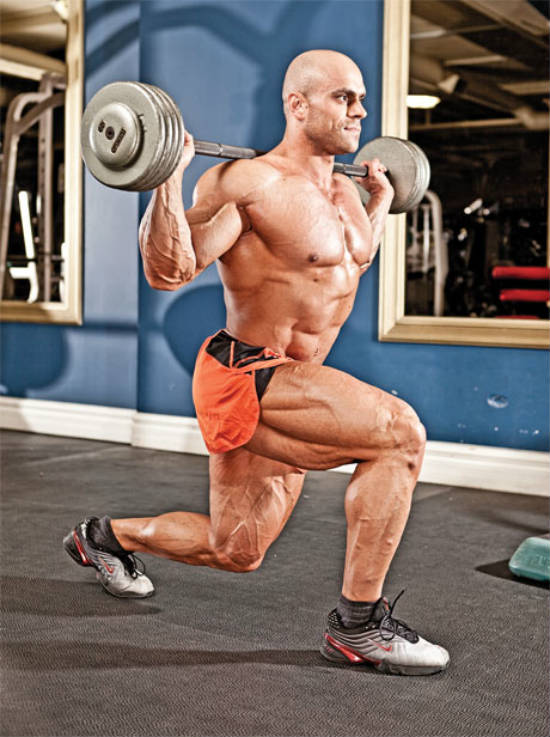 Biography
Early Years
Lukas' first taste of bodybuilding came when he was just 10 years old. He grew up in Prague (Czech Republic,) and says that he lifted anything he could get his hands on at his house. He used furniture, as well as a broom pole with dumbbell weights strapped to it as a barbell.
Lukas started going to the gym with his brother when he was 13, and loved everything about it immediately. He found a local coach who showed him some basic techniques, and entered the young Lukas into a local competition. He came a respectable fourth place position at this competition, and was very proud of himself.
Military Service
In 2000, Lukas was preparing for the Junior Championships Of Moravia, when he was called up for mandatory military service. Even though he had to complete military training, he still managed to fit in workouts in his free time, in order to prepare for the show.
Three days after this time in the army was up, he was posing at the Moravia show – finishing second.  In 2003 he began learning personal training at the coaching school of Petr Stach, hoping to one day use these skills to help others get in shape.
Adult Competitions
In 2004, Lukas decided to take bodybuilding seriously and started to compete at a senior level. He won his first competition at the Championship of Northern Bohemia, then went on win another 1st place trophy at the Czech Republic Championships.
With another win at the Czech Republic Championships the following year, he managed to qualify for the European Championship. He "surprised" himself at this competition, with an 87.5 kg and  82.5 kg category win.
One of Lukas' most memorable performances was his 6th place position at the 'Petrotrans Elit' competition in Lithuania. In this show, he posed to 'Summer' from Antonio Vivaldi's The Four Seasons, which he enjoyed greatly.
2011 was a big year for Lukas, and he managed to pull out a 2nd place performance at the  Arnold Classic Amateur in Columbus. This result gave him the confidence he needed to attempt to win his Pro Card.
---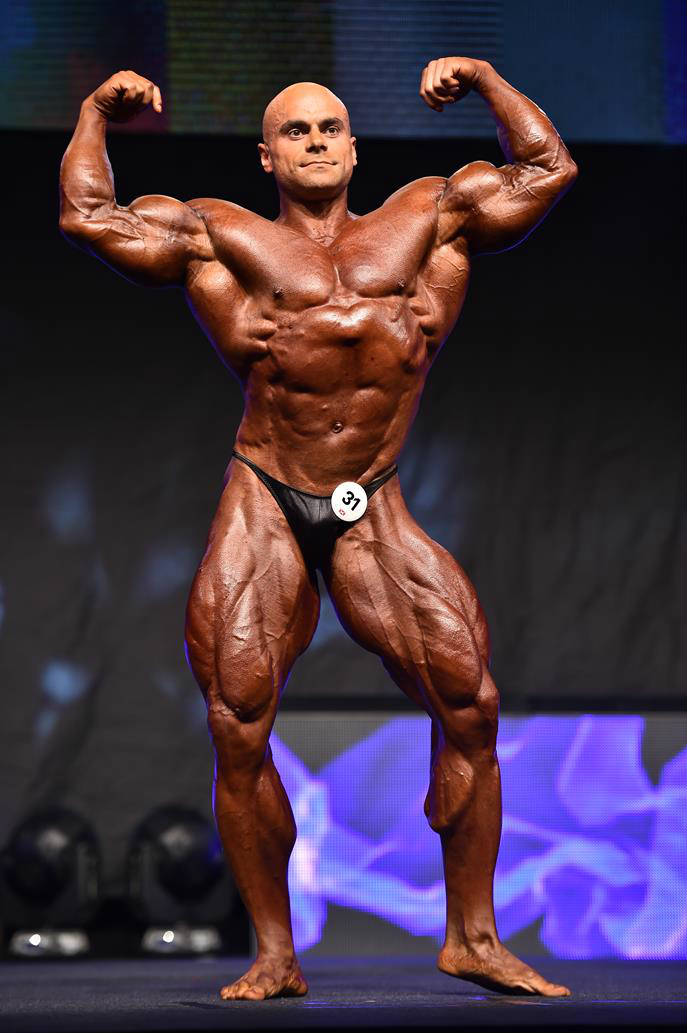 ---
Going For The Pro Card 
Lukas decided that he would try and land a win at the Olympia Amateur in London. He managed to win a respectable second in the under 90kg category, but he wanted more. Luckily, his absolute victory in the European Championship in 2005, allowed him to apply to compete at the pro level.
He was accepted as  a professional, and his first show was the 2012 IFBB Toronto Pro Supershow. He managed to come out with a 1st place trophy at this event, which allowed him to establish himself in the pro rankings.
Competing In The Open Category
His first competition in the open category was the EVLS Prague Pro, where he placed 8th. Two weeks later, he won the biggest competition of his career.
He won the Europa Phoenix Pro, and secured direct qualification for Mr. Olympia 2016. This victory marked a key point in Lukas' career. He now could step on stage with the best in the world, and did so at the 2016 Olympia.
Unfortunately, the victory wasn't to be at this show, and he came last, but still enjoyed the experience massively.
---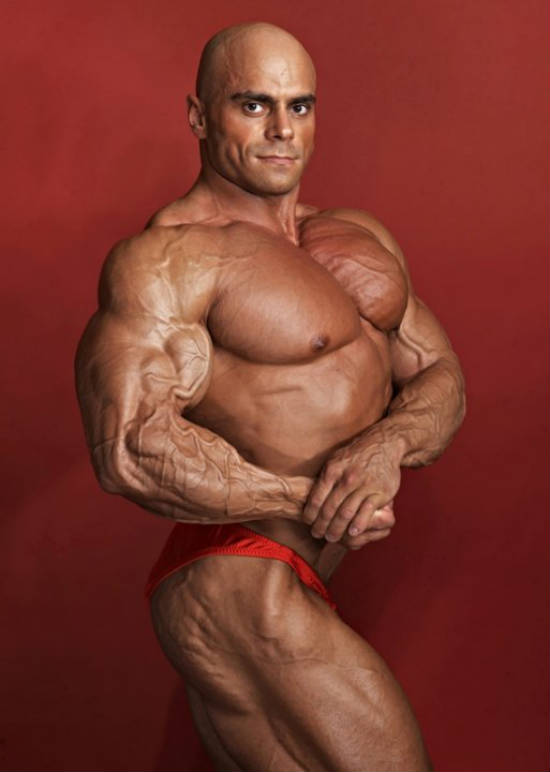 Training
Heavy And Long Sessions
When Lukas trains, he focuses on heavy workouts which push his body to its limits. His training normally takes an hour and half per day, and he trains five different body parts every workout – starting with the abs.
When he's training smaller body parts such as the triceps, biceps and calves, he says that he completes 6 sets. When his workout involves bigger muscles, such as back and chest muscles, he completes 14 sets.
Three Main Exercises For The Legs
When it comes to building the muscle mass on his legs, Lukas incorporates three exercises only; the squat, the lunge and the leg press. He says that these exercises help to build lean muscle mass fast, and produce an anabolic state in the body that benefits all of his other workouts.
Cardio
When he was younger, Lukas says that he avoided cardio altogether. As he grew as a bodybuilder and learned more, he began to incorporate cardio every morning for 20 minutes to kick start the metabolism.
---
Nutrition
Pre-Contest Low Carb Diet
During Lukas' pre-contest period, he eats a low carb diet. He starts the diet 3-4 months before a show, and works out exactly how many calories he should be eating each day – designing a meal plan around this.
Just a few weeks out, he transfers from very low carbs, to massive amounts of carbs and protein. He doesn't drink water for a few days – through this, allowing his muscles to show clearly through his skin.
Post Training Nutrition
"I´m not on diet all year around, because that would be a boring life."
When Lukas is not preparing for a contest, his diet is focused around maintaining or gaining muscle mass. Consequently, he includes carbs into his diet to fuel his workouts.
Right after training, he includes a protein shake and some quick carbs with vitamins. Once he has returned home, he eats a large meal of lean meat with rice and broccoli.
Nutritional Advice For Beginners
In terms of nutritional advice, Lukas recommends that beginners spend their first year without supplements, and focus on developing a good bodybuilding meal plan. Through doing this, they can begin to learn how certain foods benefit or hinder muscle growth.
He says that they should also "increase the number of meals they eat to five a day, and eat well."
---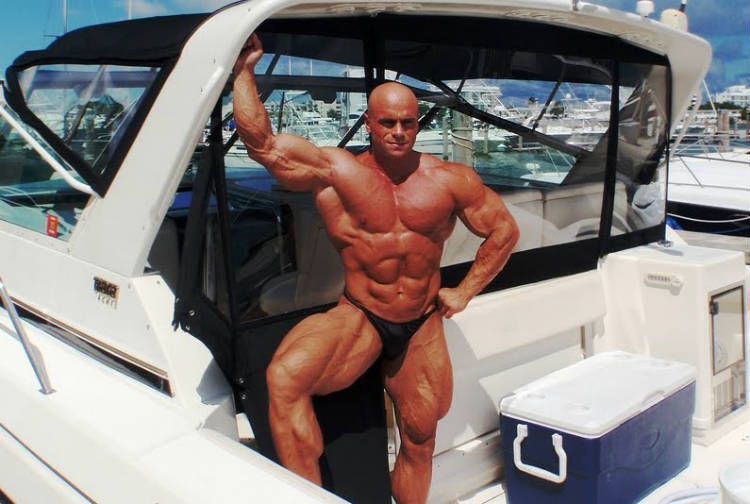 What we can learn from Lukáš Osladil
Lukas has been persistent with his weight training since he was a young boy. While his military training could have put an end to his bodybuilding dream, he chose to keep lifting alongside this service. Because of this, he succeeded and became a pro.
If you love your fitness journey, then pursue it with all your heart. It may be useful to try and fit in your workouts alongside your day job. This could give you something to look forward to, if your job isn't making you happy.