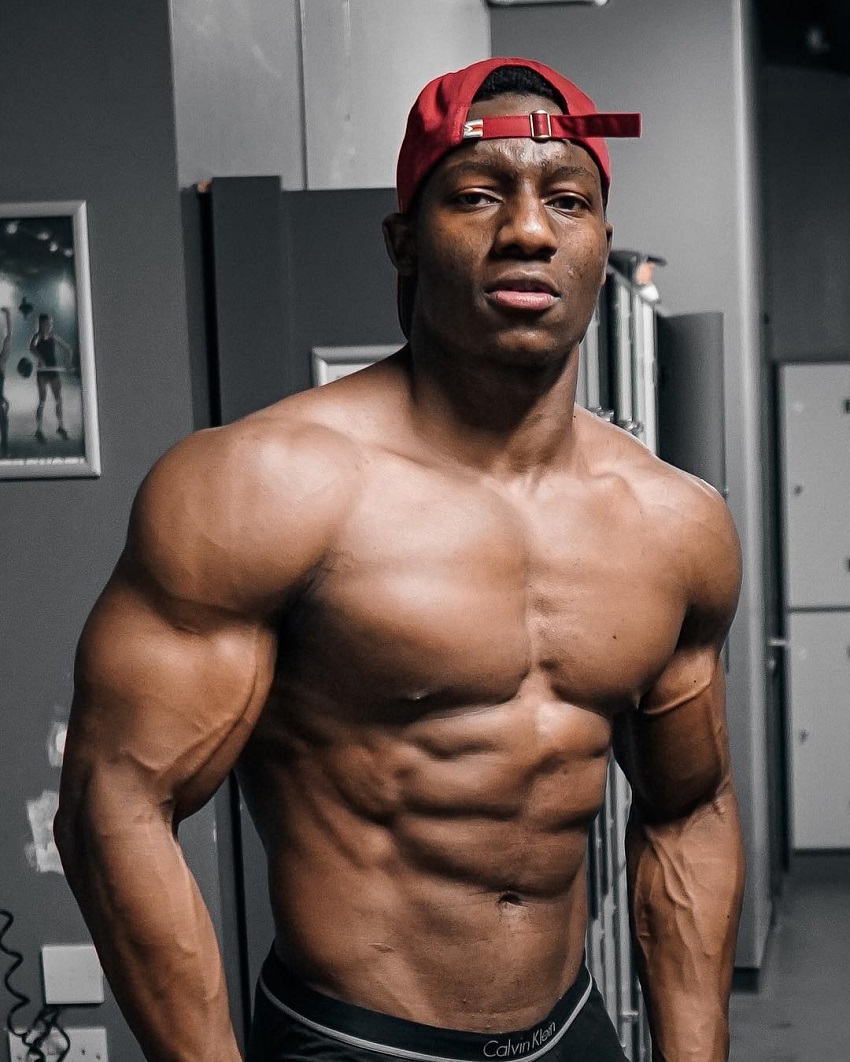 Lubomba Munkuli
Fitness Model, Entrepreneur, Sponsored Athlete
Oxford-based Lubomba Munkuli hasn't always had a strong and muscular physique like today. Growing up, he struggled to gain healthy weight despite playing numerous sports.
Frustrated because of this, Lubomba began to look into ways he could grow in size. Eventually, at the age of 16, he stumbled upon bodybuilding and fitness.
After he started training in the gym, Lubomba's results 'skyrocketed.' He became fitter, bigger, and stronger. Once he saw the results coming, Lubomba realized he wanted to make a career in bodybuilding.
Ever since he made this decision, Lubomba has gone on to become a well-known fitness model, sponsored athlete, and internet personality in the United Kingdom.
This is his story:
---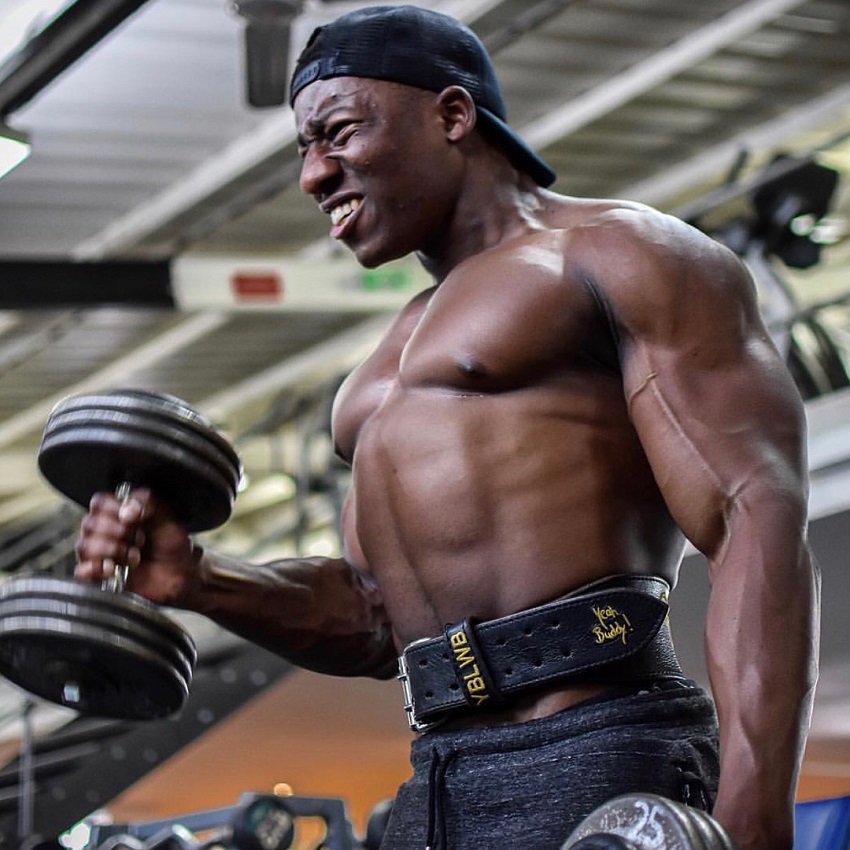 "Everything we need to do to build something takes time and everything works in stages. There are no fast routes to creating a design of substance or achieving a detailed physique. The fundamentals and foundations of our work are what will help us build something we can take true pride in."
Athlete Statistics
Full Name: Lubomba Munkuli
Weight
Profession
Era
215 - 225lbs (93.0 - 102.1kg)
Fitness Model, Entrepreneur, Sponsored Athlete
2010
| | |
| --- | --- |
| Weight | 215 - 225lbs (93.0 - 102.1kg) |
| Profession | Fitness Model, Entrepreneur, Sponsored Athlete |
| Era | 2010 |
---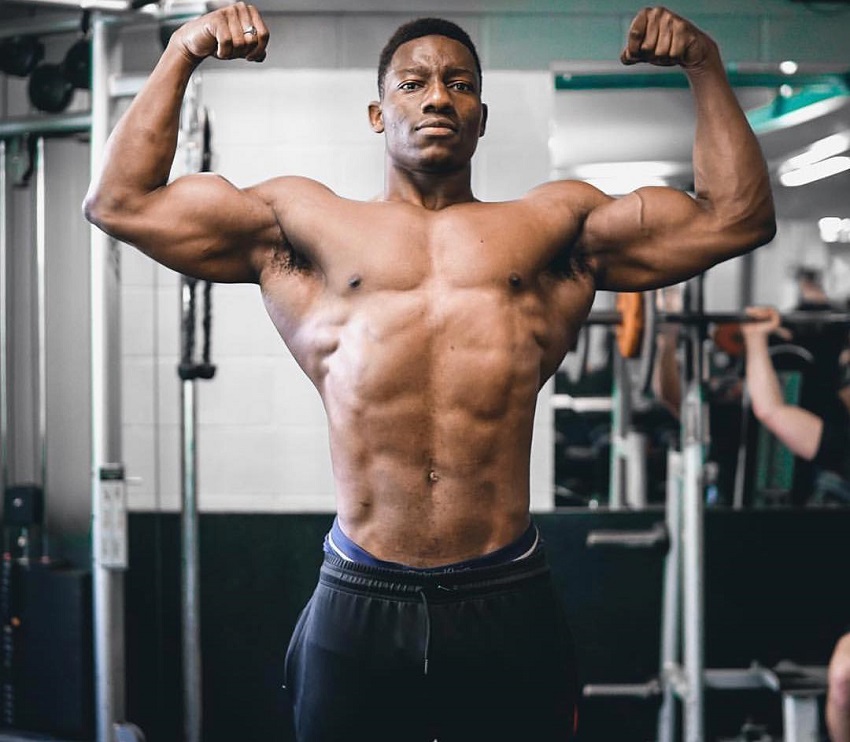 Accomplishments
Fitness Athlete
Online Entrepreneur
Sponsored Model
---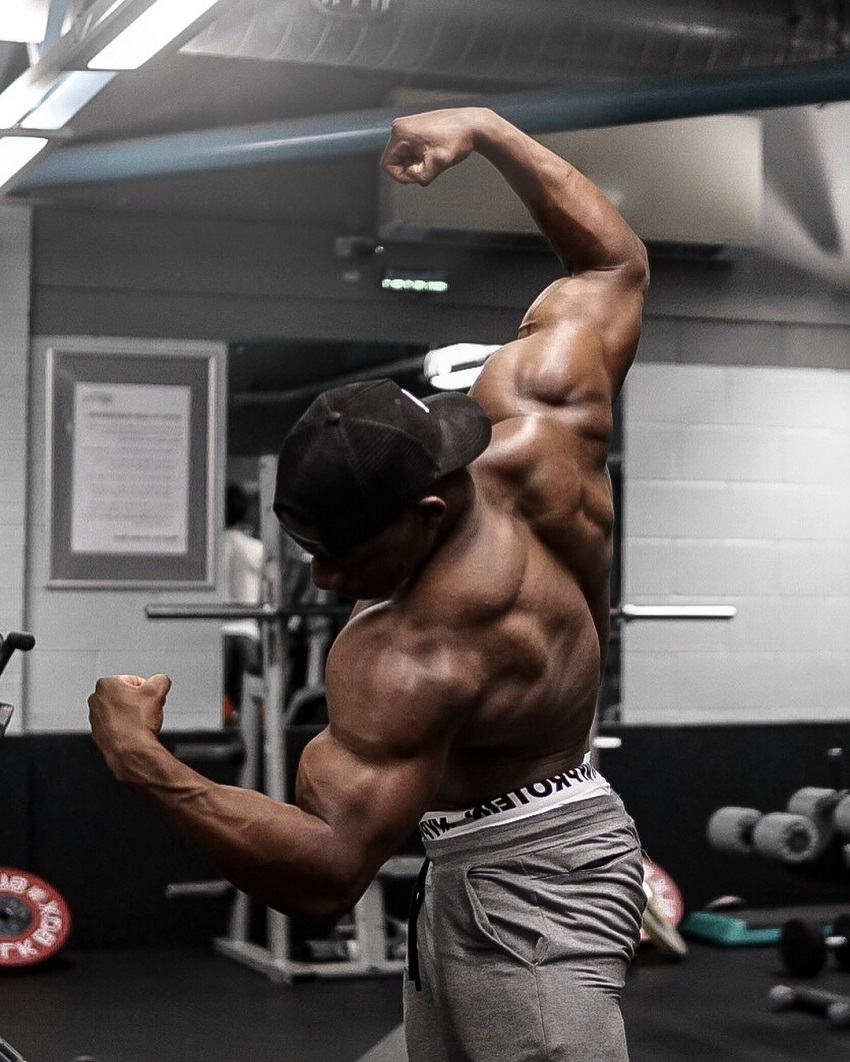 Biography
Beginning of Lumbomba's Bodybuilding Journey
Lubomba Munkuli was an athletic and sporty kid in his youth. However, he had one problem growing up – his slim and 'skinny' frame. No matter what sport he played, Lubomba couldn't gain any muscle due to his fast metabolism. As Lubomba describes it, he was an athletic "ectomorph."
"I was athletic, always active and always on the go young teen. But I've always been the skinny kid in any team sport (ectomorph.) Like any typical young 16-year-old, I've always wanted a strong athletic physique. "
At 16 years old, Lumbomba first discovered bodybuilding and fitness. Looking through a bodybuilding magazine, he realized weightlifting was the solution to his problems. He went on to sign up for a gym membership, where he started training every day. It only took him one workout to become hooked.
Reaping the Benefits of Weightlifting
It didn't take Lubomba long to start seeing improvements in his physique. Although he initially didn't have a lot of knowledge on training, Lumbomba was able to grow in shape and size relatively fast, thanks to his consistency and dedication in the gym.
Throughout this process, he learned as much as he could from more experienced bodybuilders in the gym, alongside researching nutrition and supplementation topics on the web.
---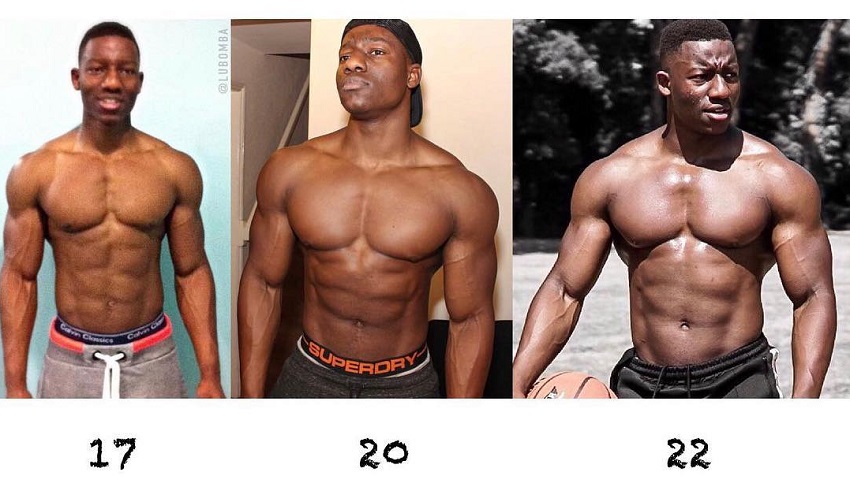 Lubomba's transformation over the years.
---
Achieving His Transformation
Throughout the years, Lumbomba completely transformed his body through weight training. His 'skinny' physique was only a blurry memory at this point.
His transformation soon echoed across social media, where people noticed his awesome physique and dedication to bodybuilding. Because of this, Lumbomba was soon contacted by a leading sports company in the UK and was offered sponsorship.
This led him to grow a massive audience on his social media sites, becoming an online influencer. Lubomba kept growing in success and recognition, as more and more people became inspired by his example in bodybuilding and fitness.
"Despite all my years of my lifting experience, I still feel like haven't quite obtained my full potential yet. I'm still chasing the physique I pictured myself having when this journey began."
---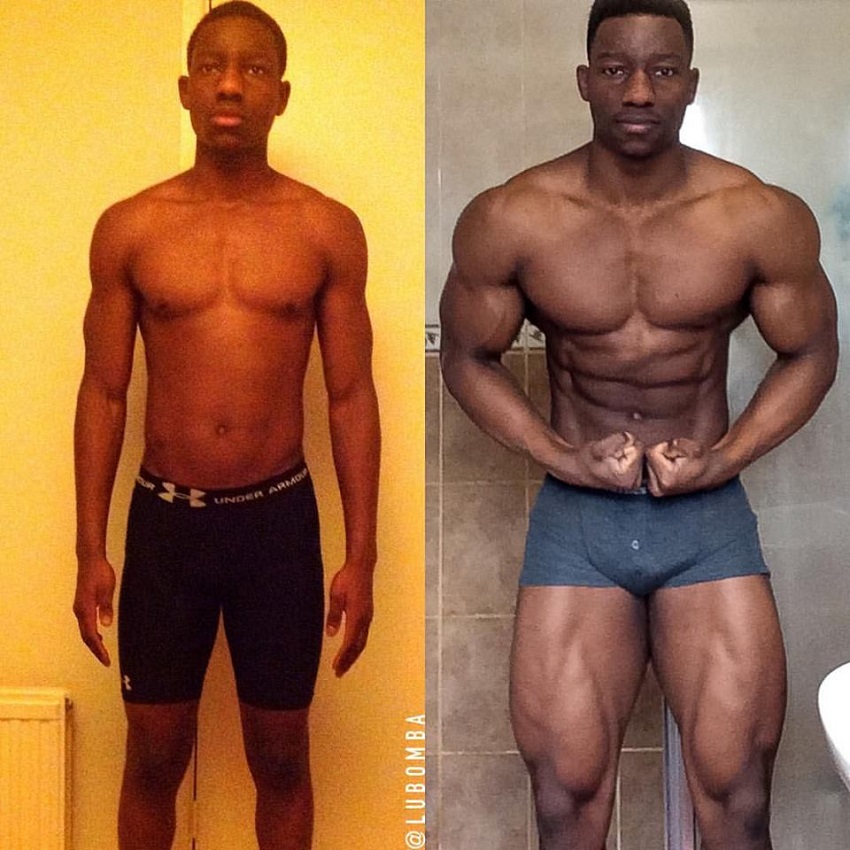 "No workouts are alike, each one can get you closer to your goal but it will always demand more from you than you think you can give."
Training
Lubomba often shares his workouts with everyone online, showing videos of himself training in the gym. Here's one such example, where Lubomba trains his back;
Back Workout
Close-Grip Lat Pulldowns, 3 sets of 8-12 reps
Seated Cable Rows, 3 sets of 12 reps
Deadlifts, 3 sets of 6-8 reps
Barbell Shrugs, 3 sets of 8-10 reps
Bench Dumbbell Rows, 3 sets of 10-12 reps
---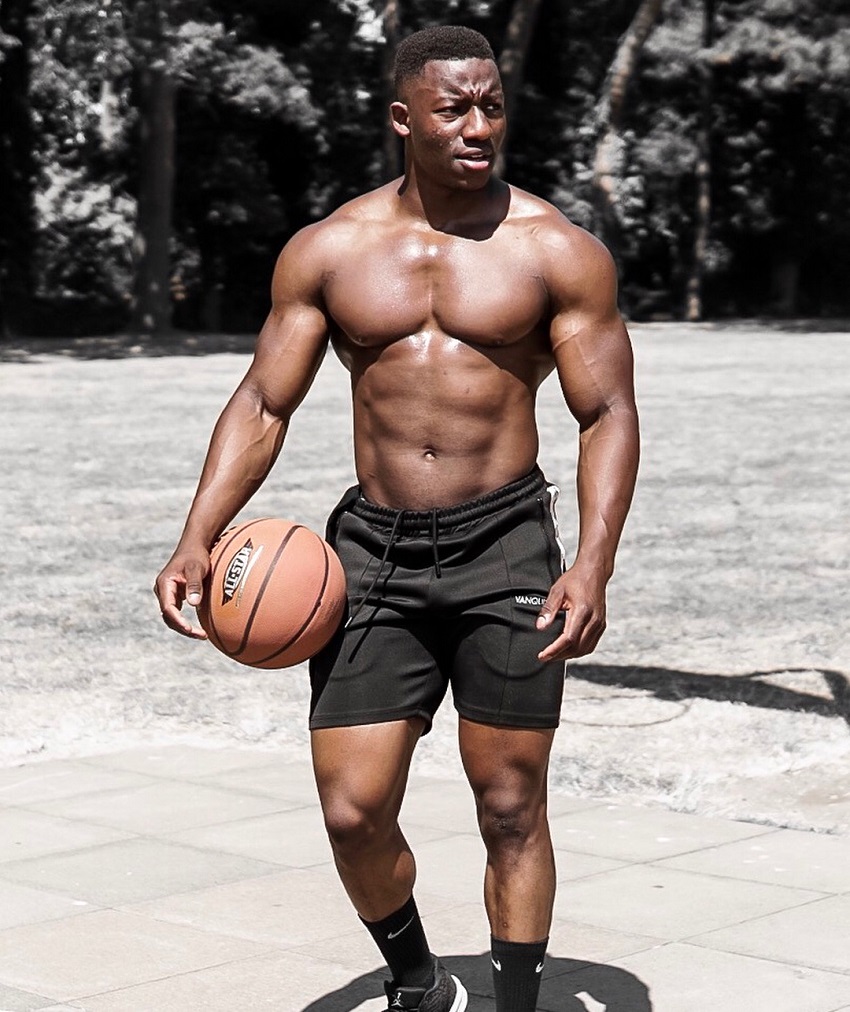 Nutrition
A Day of Eating for Lubomba Munkuli
Here's a typical daily meal and supplementation plan of Lubomba;
1st Meal – 10 egg whites, 2 whole eggs, porridge, coffee, and bagel
2nd Meal – tuna and rice with vegetables
Pre-Workout (Supplementation) – Creatine, BCAAs, Pre-Workout
3rd Meal (Post-Workout) – Same as 1st meal
4th Meal – Chicken and rice with vegetables
5th Meal – Same as 4th meal
6th Meal (Before Bed) – 2 whole eggs, 3 egg whites, 1 can of tuna
---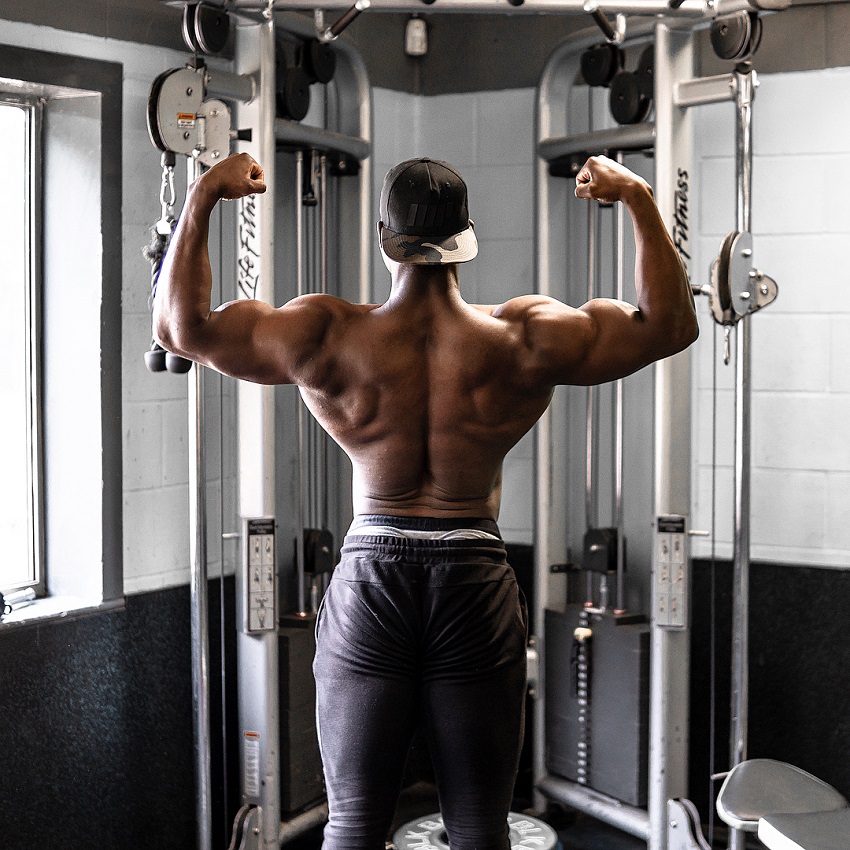 ---
Advice for Staying Lean Year-Round
Lubomba says he often gets asked how he maintains his awesome physique all year-round. The secret is, he says, in sticking to his routine in everything. This includes his training, diet, supplementation, and recovery.
Here's Lubomba expanding on this topic; "I've never slacked off my diet and I stayed consistent with training since day one. Firstly what you eat shouldn't be a diet, when you've adopted the lifestyle you find the best quality foods accessible to you and run with that. Anything else is additional e.g. cheat meals or unplanned meals.
Longterm consistency is the biggest supporter for growth, focus on executing your daily tasks and time to time revise your methods and you'll do ok. Your goal should be staying in shape, don't set unrealistic goals that are not sustainable." – Lubomba Munkuli
---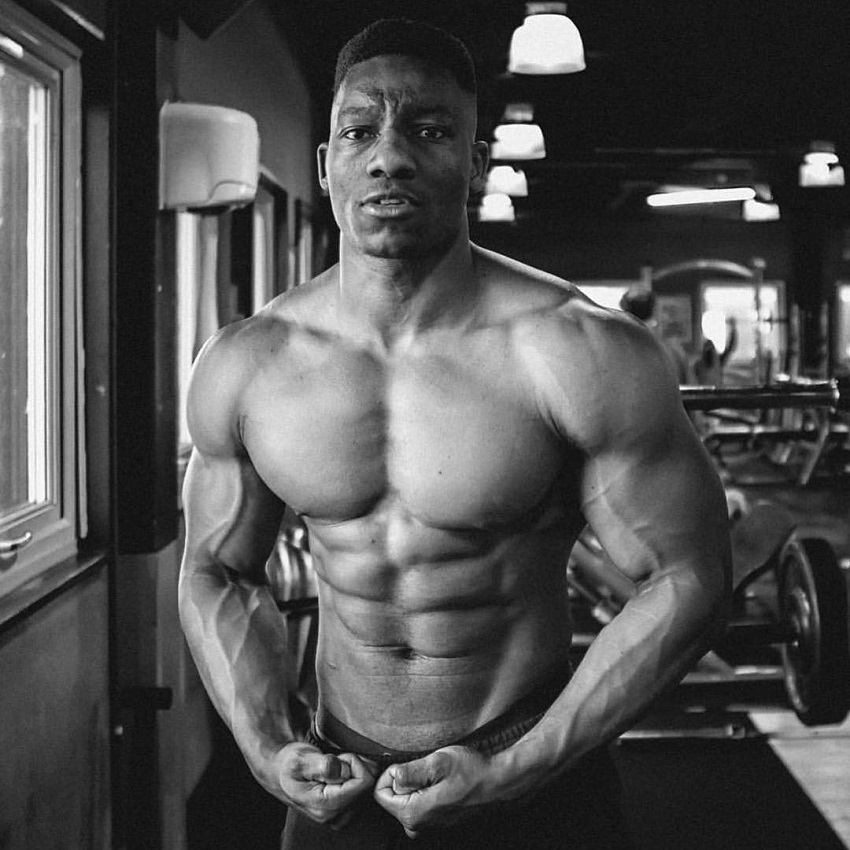 ---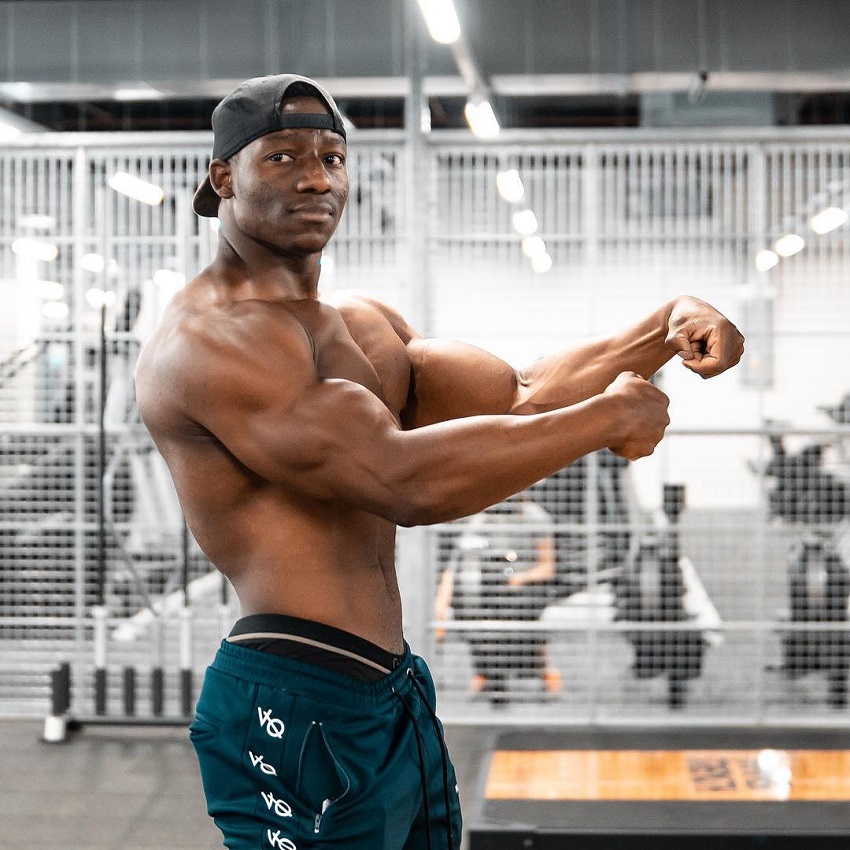 What we can learn from Lubomba Munkuli
The amount of dedication Lubomba Munkuli has shown on his bodybuilding journey has seen him become a highly successful athlete.
He's shown us that in order to achieve greatness, you'll have to maintain a serious amount of discipline and commitment to whatever you do. Work hard and stay consistent, that's Lubomba's motto for success.