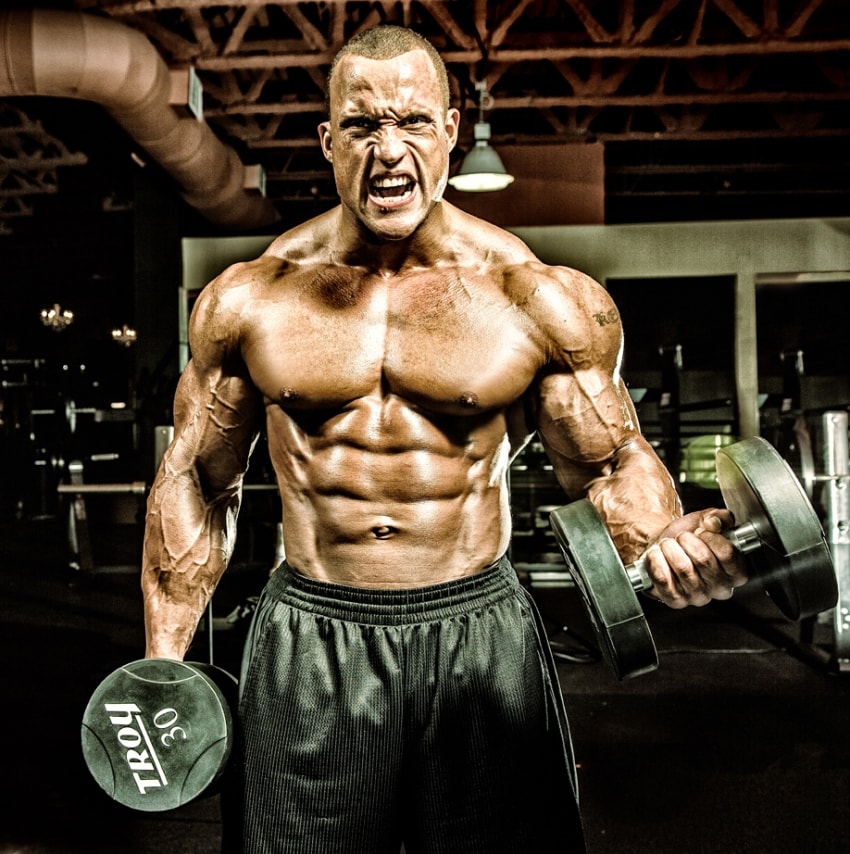 Kevin Jordan
Professional Bodybuilder
Kevin Jordan is a professional American bodybuilder born and raised in East St. Louis, USA. In his youth, Kevin excelled in American football – so much so, he was eventually offered over 20 scholarships to play for a Division I football team. By his senior year in high school, Kevin had a promising future in the sport laid out in front of him. He believed nothing could go wrong.
But one day, Kevin's life was turned upside down. During one of his school events, Kevin was caught drunk. This resulted in Kevin being banned from playing any sport for one year. This meant Kevin's future in football was now in question.
After his ban was lifted, Kevin started playing for a lower Division football team. However, by this time, his passion for football had faded away. Instead, Kevin developed a new passion – bodybuilding.
Using the weight room as his refuge, Kevin soon saw his physique completely transform. From then on, he went from strength to strength in bodybuilding – leaving his footballing career in the past to become an accomplished IFBB Pro Bodybuilder. This is his story:
---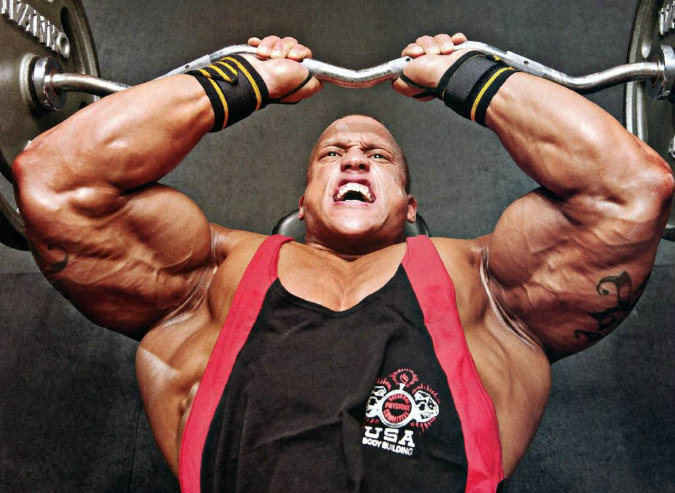 "I've accomplished a few things in bodybuilding but I'm nowhere near close to where I want to be."
Athlete Statistics
Full Name: Kevin Jordan
Height
Age
Date of Birth
Nationality
5'10" (177.5cm)
43
June 29, 1980
American
Profession
Era
Professional Bodybuilder
2010, 2000
| | |
| --- | --- |
| Height | 5'10" (177.5cm) |
| Age | 43 |
| Date of Birth | June 29, 1980 |
| Nationality | American |
| Profession | Professional Bodybuilder |
| Era | 2010, 2000 |
---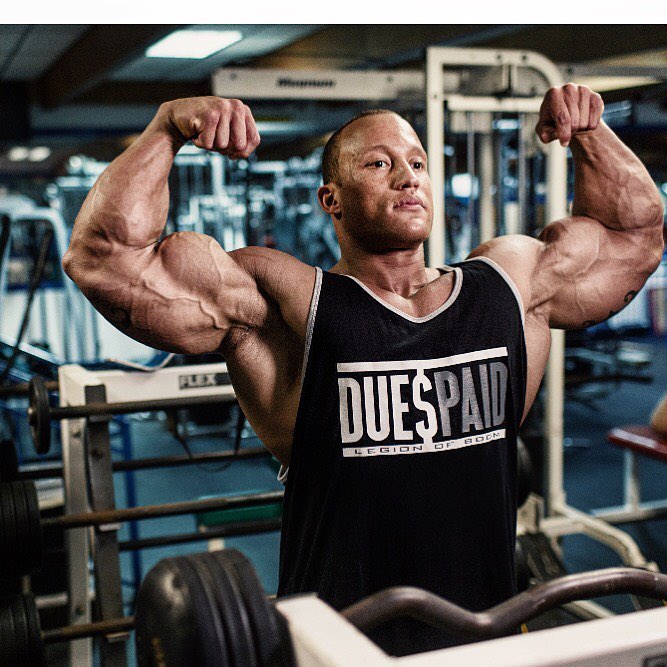 "When I came in the game I knew exactly what I wanted, what I wanted to look like, and what it would take to get there. I'm not even close yet but I'm on my way."
Accomplishments
Competition History
2013
National Championships, 1st place Heavyweight and Overall – Won the Pro Card
2012
National Championships, NPC, 8th place Super-Heavyweight
2011
Junior Nationals, NPC, 1st place Heavyweight and Overall
2010
National Championships, NPC, 10th place Heavyweight
2009
Junior Nationals, NPC, 3rd place Heavyweight
2008
Muscle Mayhem NPC Championships, 1st place Heavyweight and Overall
2007
NANBF Gateway Naturals, 1st place Overall
NANBF Great Lakes, 1st place Overall
2006
Caveman Classic, NPC, 3rd place Novice, 6th place Open
---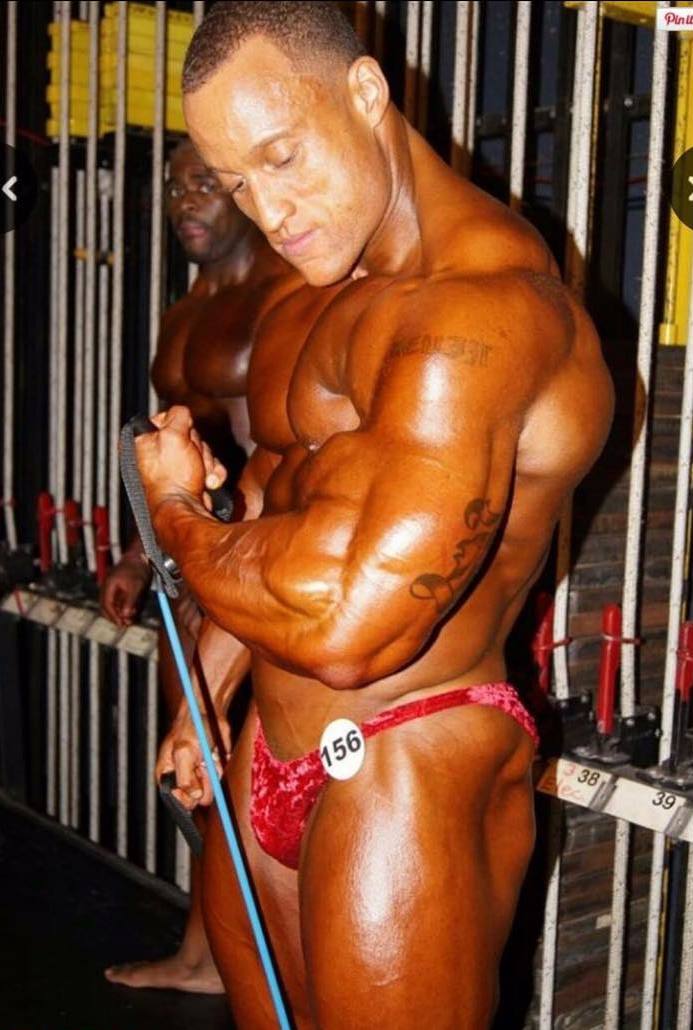 Kevin Jordan pumping up his muscles backstage in a bodybuilding contest.
"Stay focused, work hard, and good things will happen."
Biography
Humble Beginnings
Kevin Jordan was born on the 29th of June 1980. He spent his early childhood living in East St. Louis, Illnois, a place that was filled with unemployment and crime. Fortunately, after fourth grade, Kevin moved to Bellville, which was a much more peaceful, suburban area.
It was during his time in Bellville, where Kevin grew an interest in becoming an athlete. He began playing different school sports, saying; "I played team sports all year round. Football, baseball, and basketball." Out of all the sports, American football was Kevin's favorite.
By sophomore year in high school, Kevin completely immersed himself in the idea of becoming a professional American footballer. By this point, he was playing in the principal high school football team as a tailback – improving his performances each season.
Ruined Dreams
By junior year in high school, Kevin was one of the best football players in the league. His performances were so good, he was sought after by more than 20 1st Division schools. At this point, Kevin's future in American football looked extremely bright.
But one day, this all changed. Kevin was caught drunk during a school event, subsequently, this saw him being banned from playing any school sports during his last year in high school.
As Kevin said; "It was just being caught drunk at a school event. All of a sudden, those plans of mine and the future I thought was right around the corner were taken away from me."
---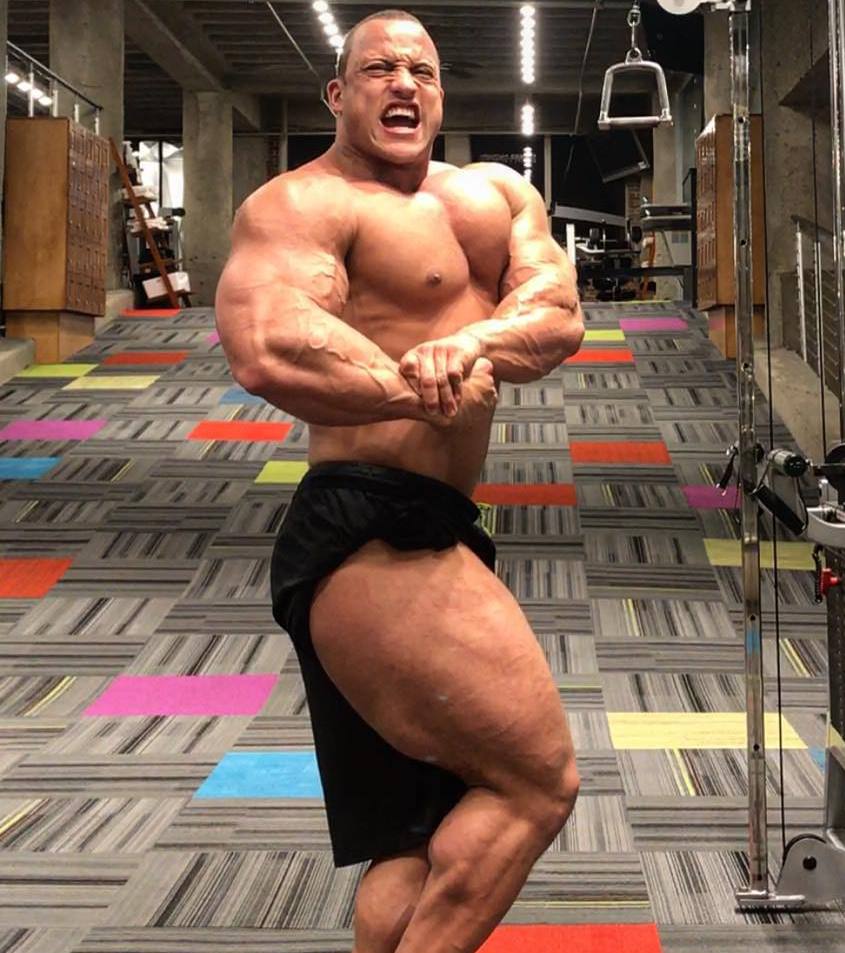 ---
Turning to Bodybuilding
Fortunately, Kevin was later offered an opportunity to play in a 3rd Division football team. Kevin accepted the offer, but at this point, his passion for football faded away. Instead, Kevin found a new interest in lifting weights.
Although Kevin started training with weights from the early age of 11, it wasn't until he enrolled in college that his passion for the 'iron' was born. Throughout his adolescence, Kevin focused on his career in football – only lifting weights as a means to achieve better performances in the sport.
However, by the time he graduated from high school, Kevin's physique completely changed due to weightlifting. Standing 5'10", and looking extremely ripped at 195 lbs of bodyweight, Kevin transformed his body through weight training.
This transformation in the weights room, combined with the downfall of his footballing career, led Kevin to make a fresh start in bodybuilding.
Learning from a Roommate
During his freshman year in college, Kevin became roommates with soon to become friend, Nate Carden, who also happened to be a bodybuilding enthusiast. Standing 6'4" at 275 lbs of bodyweight, Nate Carden helped Kevin learn more about weightlifting and nutrition. As Kevin said;  "Nate was the first person to really make me understand that lifting weights was only part of the equation— you have to eat too!"
Learning from his friend Nate, along with taking inspiration from the bodybuilding legends such as Kevin Levrone, Flex Wheeler, Ronnie Coleman, and Shawn Ray. Kevin went on to gain 30 pounds of muscle during his freshman year in college.
Here's Kevin talking about his experiences in bodybuilding during this time;
"We trained in the football team's gym, and the strength coach was usually upset because we stayed after regular workout hours and did extra exercises that were more for pure bodybuilding. By then I hardly had any interest in football anymore, though I did continue to play." Kevin Jordan
---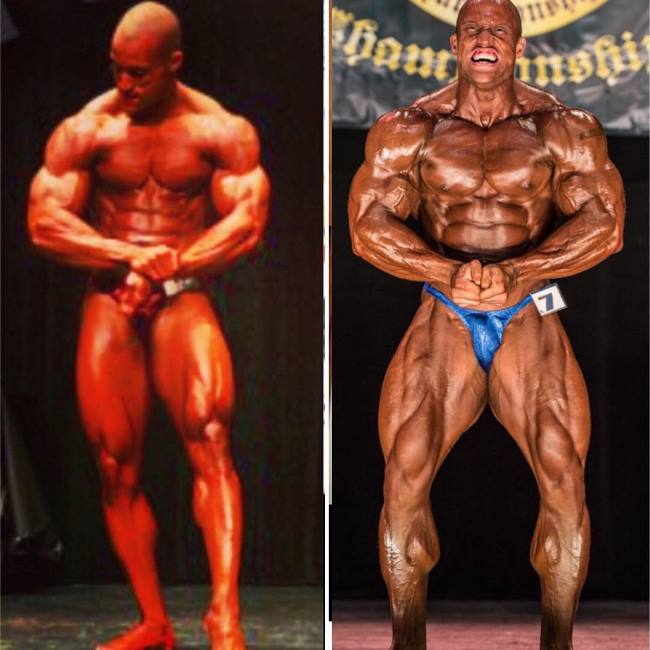 Kevin Jordan's transformation: when he first started competing, and now.
---
Taking His Career to the Next Level
Coming out of college, Kevin almost began working as a probation officer. However, once again, his life was steered towards bodybuilding – he took a job at a local gym instead.
While working at the gym, Kevin became friends with the manager named Keith. It turned out that Keith was a competitive bodybuilder. Kevin went on to learn more bodybuilding techniques from Keith, including what foods to eat, how to train body parts, and so on.
When Keith began preparing for his next bodybuilding contest, Kevin decided to learn as much as possible from him during his competition process. Throughout this, Kevin realized he also wanted to compete.
After a lot of research, Kevin found the contest he wanted to take part in – the NPC Caveman Classic. Beginning his preparations at 240lbs in weight, Kevin cut it down to 190 pounds by the time of the show. As a result of this, he earned a place in both his weight category, and open division in this very competition.
"My posing was beyond awkward. I was focused on getting in shape and really never gave much thought to the presentation aspect."
A New Goal
After some time, Kevin decided to switch from competing in the NPC to the NANBF bodybuilding federation. He went on to win two Overall bodybuilding titles, qualifying for a WNBF Pro status in the process.
However, Kevin soon realized WNBF wasn't the right 'fit' for him. In his words; "Not to diss them at all, but it just seemed to me like the pros in that other organization were content to do it as a hobby, where I was already starting to think in terms of eventually making a career as a pro bodybuilder." 
Kevin then decided to return to the NPC federation, with a new goal of becoming an IFBB Pro bodybuilder in mind.
---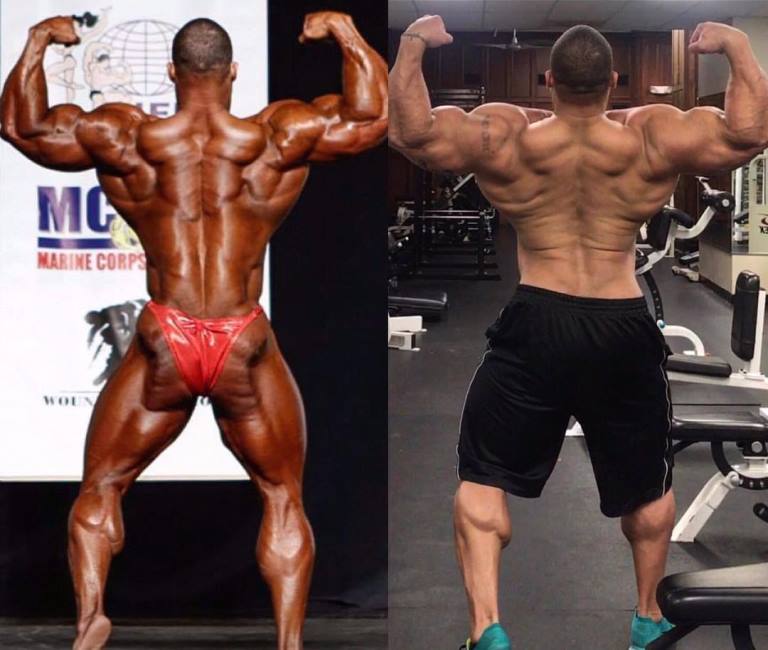 Kevin Jordan performing a back double biceps pose during a contest, and in the 'off-season.'
---
Working with a Legendary Coach
Several months later, Kevin took part in the Muscle Mayhem Championships. Stepping onto the stage in his best version yet, Kevin swept the competition away to take both his weight class and overall champion title. However, this wasn't the main highlight of Kevin's experience at the show.
After winning the title, Kevin was introduced to Chad Nicholls, the organizer of the very competition Kevin took part in. Chad was also a renowned personal trainer, known for guiding the likes of Ronnie Coleman and Flex Wheeler towards winning many of their bodybuilding titles.
After spending some time talking, Chad realized Kevin had tremendous potential as a bodybuilder. In Kevin's own words; "We really hit it off, and Chad was impressed with the potential he saw in me." Shortly after, Kevin began training and dieting under the guidance of the legendary coach.
A New Kevin Jordan
Although Chad knew right from the beginning that Kevin could go far in bodybuilding, he first had to make some changes in his training and diet to take full advantage of his potential.
The first change he made was to significantly increase Kevin's calorie intake. As Kevin said, he thought he ate a lot of food before he met Chad. However, Chad's new meal plan for Kevin was more than he'd ever eaten before.
Another major change Chad made, was revamping Kevin's off-season diet. Prior to meeting Chad, Kevin didn't pay much attention to the quality of food during the off-season – believing it didn't hold as much significance as the pre-contest diet.
Once he started working with Chad, Kevin realized he approached everything the wrong way. As Kevin said; "Chad made me understand that champions are made in the off-season, and the meals you are eating even six or eight months away from a contest have a big impact on the physique you ultimately display onstage." – Kevin Jordan 
---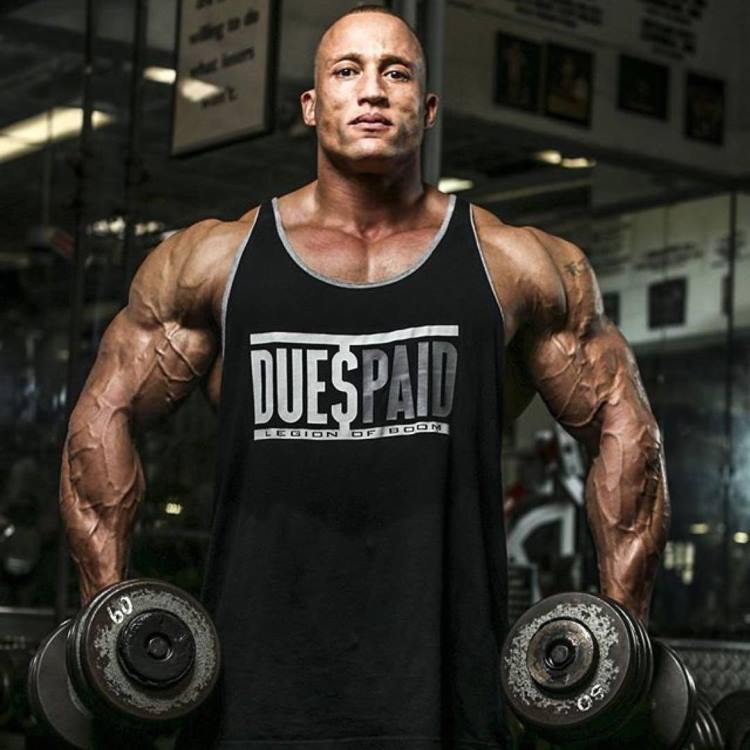 ---
Further Progress on the Bodybuilding Stage
As a result of his new, improved diet, Kevin's physique looked better than ever before. He was bigger, leaner, and more defined.
In 2011, Kevin decided to take his new physique to the next level. He went on to compete at the Junior Nationals, stepping on stage at 225 lbs. Impressively, Kevin won the show that day, taking 1st place in the heavyweight class.
Even though he won, Kevin knew he could look better as a Super-Heavyweight competitor. In order to compete in this category, Kevin had to pack on an additional 10 pounds of pure muscle.
It wasn't long before Kevin rose up to the challenge once again, adding 10 pounds of muscle to his frame in less than a year. From there, he took part in the 2012 Nationals, taking 8th place as the outsider Super-Heavyweight contestant.
Kevin Jordan the IFBB Pro
After the 2012 Nationals contest, Kevin became determined to win his Pro Card the next year. He dedicated the next several months exclusively to his preparations, having only one goal in his mind – becoming a professional bodybuilder.
Working on his low-back and outer quads, along with practicing his posing routine to perfection, Kevin came into his own as the 2013 Nationals Champion, winning 1st place and his long-awaited Pro Card in the process.
From there, Kevin's success in bodybuilding continued to grow even further. For the following several years, he added a number of accolades to his trophy cabinet. Slowly, but surely, climbing his way to the top of the IFBB Pro circuit.
Kevin's Bodybuilding Journey
Talking about his journey in bodybuilding, his past, and also his future plans, Kevin said; "I'm so excited about the future. Football was my sport and my dream for all those years when I was younger, but it wasn't my destiny.
Now I know that everything happens for a reason— I think bodybuilding was really what I was meant to do all along. I look up to all the pros, and to me, if I could ever stand next to guys like Victor, Jay, and Phil, it would literally be a dream come true." – Kevin Jordan
---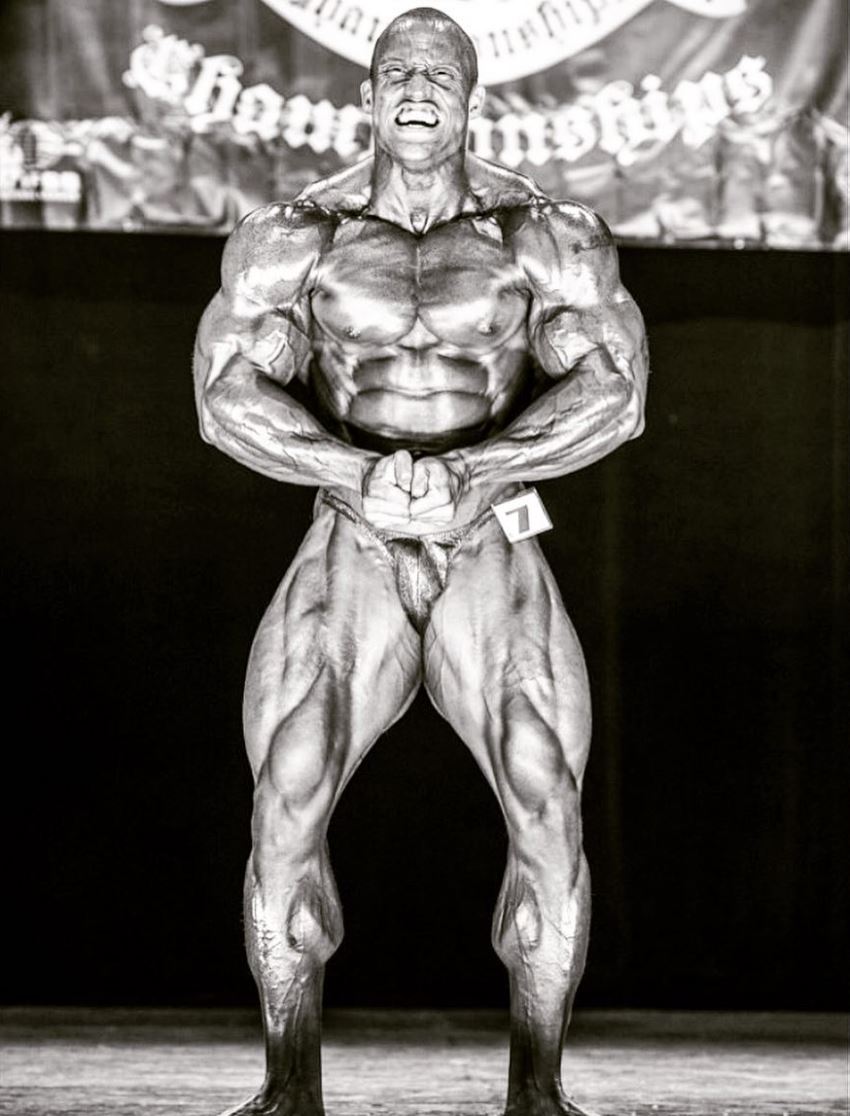 Training
Kevin Jordan's training philosophy revolves around high-volume. As Kevin says; "High volume. I would get knocked for not training intense, but I still lift moderately heavy."
More specifically, Kevin never goes below four sets per exercise. His rep range is between 8-12 repetitions per set. Here's how it looks when Kevin trains his arms;
Rope Pushdowns, 4 sets of 8-12 reps
Cable Curls, 4 sets of 8-12 reps
Skull Crushers, 4 sets of 8-12 reps
Dumbbell Curls, 4 sets of 8-12 reps
Single-Arm Extensions, 4 sets of 8-12 reps
Hammer Curls, 4 sets of 8-12 reps
This is how his full-body training split looks;
Monday: Chest
Tuesday: Back
Wednesday: Rest
Thursday: Quads and Hamstrings
Friday: Arms
Saturday: Rest or Shoulders (optional)
---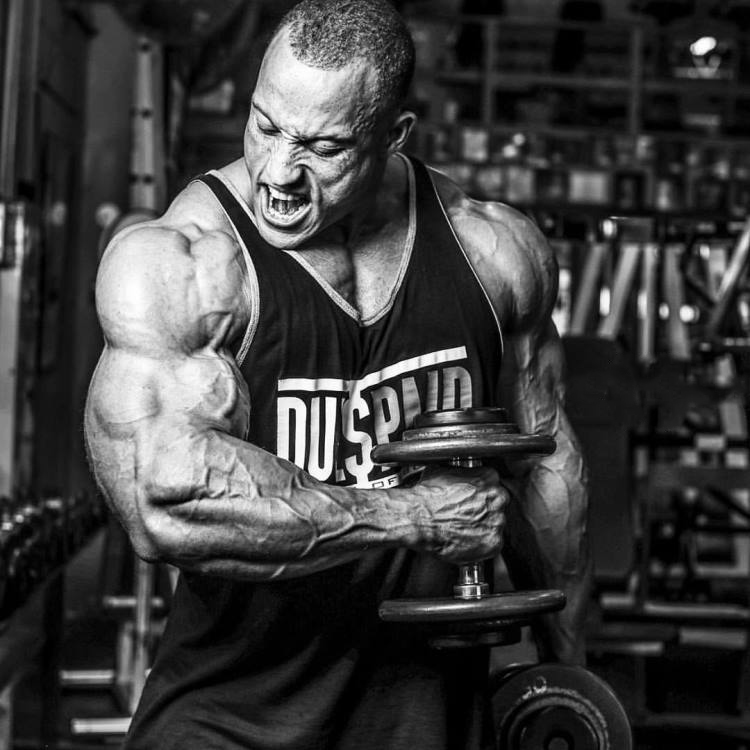 "Every single day is a grind. Eat, sleep, train, repeat, and so on. You can never be satisfied and there's always room for improvement. Just remember when you're not working someone out there is! "
Nutrition
Kevin Jordan's Off-Season Diet
During his 'mass-gaining' period, Kevin eats seven meals per day – putting emphasis on his protein intake. His meal plan;
8:00 A.M. – 12 oz. steak, 1.5 cups oatmeal
11:00 A.M. – 80 grams whey protein, 2 tbsp peanut butter
4:30 P.M. –  50 grams whey isolate, 30 grams muscle-recovery supplement, 20 grams L-glutamine
5:00 P.M. – 12 oz. chicken, 1.5 cups white or brown rice
7:30 P.M. – 80 grams whey protein, 2 tbsp peanut butter
9:00 P.M. – 12 oz. chicken, 12 oz. potato
12:00 A.M. –  80 grams whey protein, 2 tbsp peanut butter
Supplements Kevin Jordan Takes
Whey Protein
Pre-Workout
Multivitamin
Multimineral
Vitamin C
Vitamin E
CoQ10
Fish Oil Capsules
Post-Workout Recovery Supplement
L-Glutamine
Amino-Acids
---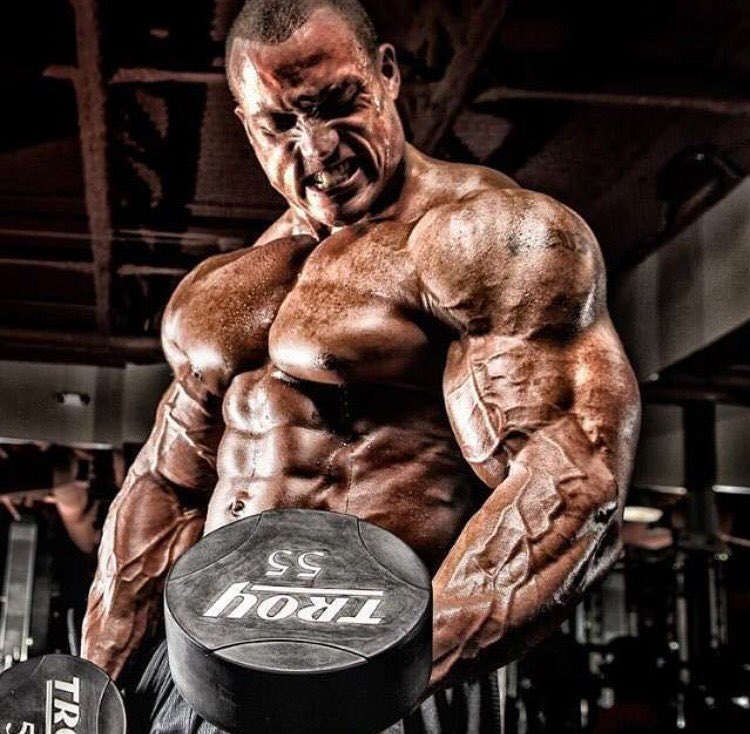 Idols and Influences
When he lived with his roommate Nate, Kevin took inspiration from bodybuilders such as Kevin Levrone, Flex Wheeler, Ronnie Coleman, Shawn Ray, Phil Heath, Jay Cutler, and Victor Martinez.
Kevin was also influenced by his coach Chad Nicholls, who helped him restructure his diet and training to win his hard-fought IFBB Pro Card in 2013.
---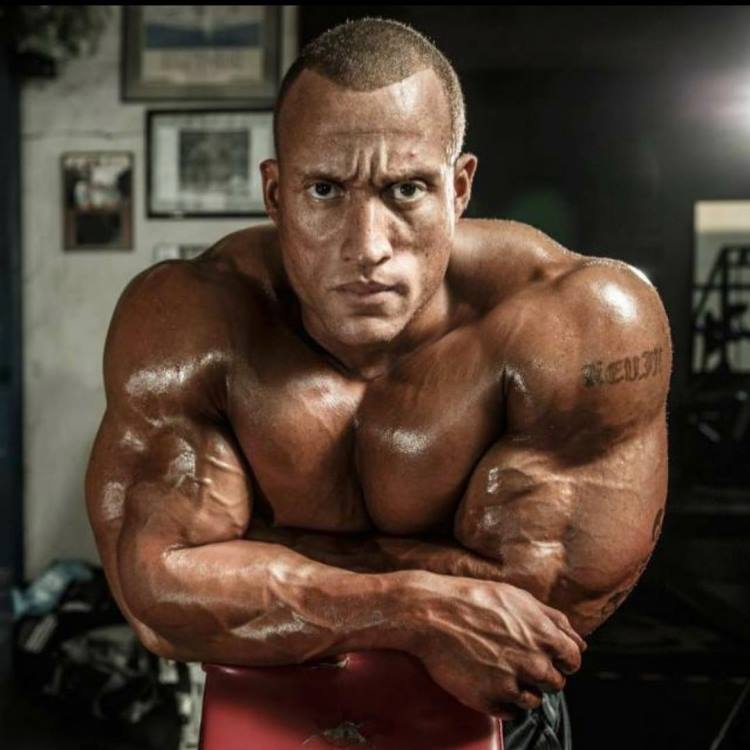 What we can learn from Kevin Jordan
Kevin Jordan's story leaves us with many lessons. Possibly the most important one is that we should embrace the events that bring change to our life. In Kevin's case, his lifestyle of partying didn't go hand in hand with his career in football. Eventually, this saw him being banned from football, forcing him to reconsider his career, and entire future.
However, it was thanks to this ban from football, that Kevin found a new love in bodybuilding. What started as a simple way of training to become bigger and stronger, eventually turned into a full-time career.
In the end, Kevin Jordan's story leaves us with this lesson; by giving up on one opportunity, in order to pursue an even bigger one, you open up the possibility for yourself to reach greatness – just like Kevin Jordan did.
Kevin's Mindset on Success
Kevin believes that patience plays an important role in achieving success. As he said;
"Patiently waiting for my time to shine. In the meantime, I'm just putting in work. I wanna make sure I'm more than ready every time I step on stage. With the help of my training, diet, and supplements, there's no doubt in my mind I will be. Just gotta grind each and every day!"