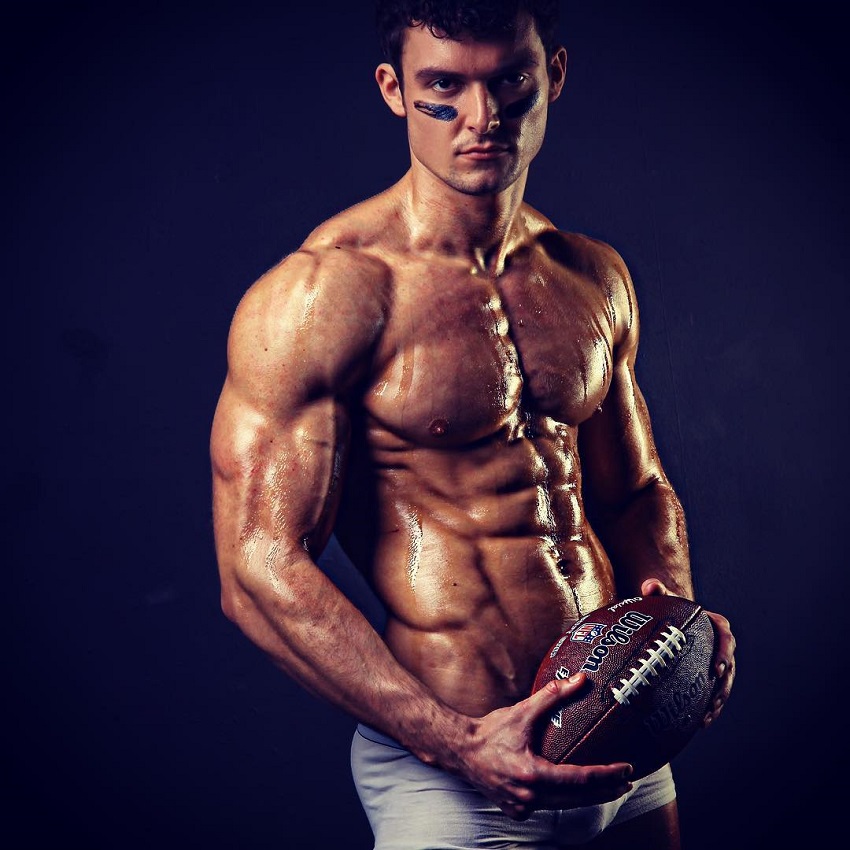 Josh Watson
Fitness Model, Competitive Athlete, Powerlifer
Josh Watson, also known by his full name Joshua Watson, is a British fitness athlete, model, and powerlifter.
Growing up, Josh was a big fan of Judo. He took on the combat sport at the age of nine, practicing it all the way through his early and mid-teens.
Then, at the age of 15, Josh developed an interest in weightlifting. He started training in the gym with his dad, gradually developing a passion for the weightlifting sport.
Throughout the years, Josh was able to improve by leaps and bounds – growing in his physique, as well as career. He's established himself as a fitness athlete and icon in British bodybuilding circles, famous for his ripped and aesthetic appearance.
This is his story:
---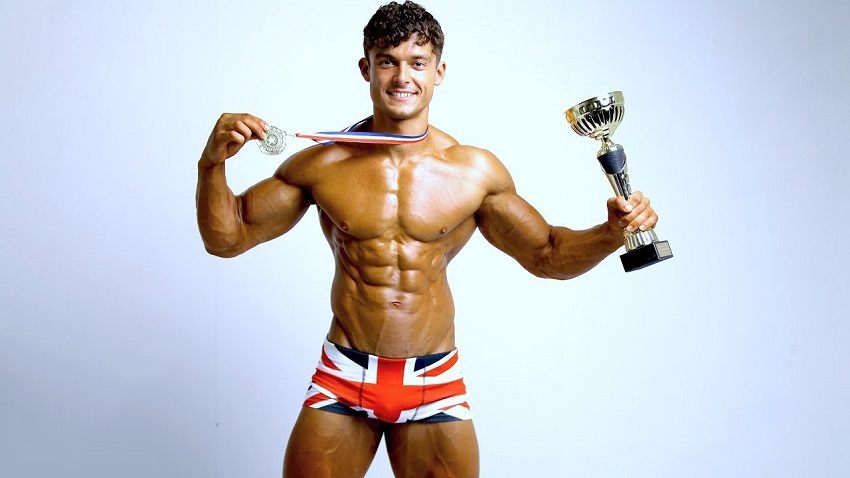 Josh Watson posing with his trophy.
"Apparently – Banging your head against a wall for an hour can burn 150 calories, at least when I'm stressing I'm getting leaner."
Athlete Statistics
Full Name: Joshua Watson
Weight
Height
Nationality
Profession
225 - 235lbs (102.1 - 106.6kg)
6'4" (193cm)
British
Fitness Model, Competitive Athlete, Powerlifer
Era
2010
| | |
| --- | --- |
| Weight | 225 - 235lbs (102.1 - 106.6kg) |
| Height | 6'4" (193cm) |
| Nationality | British |
| Profession | Fitness Model, Competitive Athlete, Powerlifer |
| Era | 2010 |
---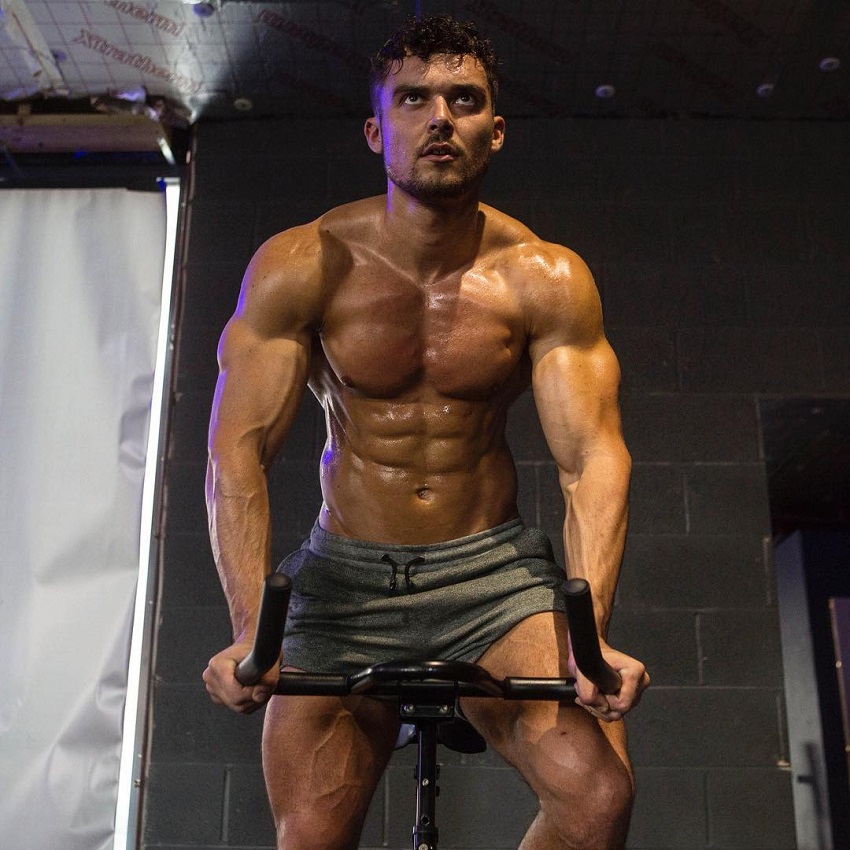 Accomplishments
MP Pro Champion Over 75kg Fitness 2017
Devons Strongest Man 2017
Fitness Model
British Powerlifting Record Holder
---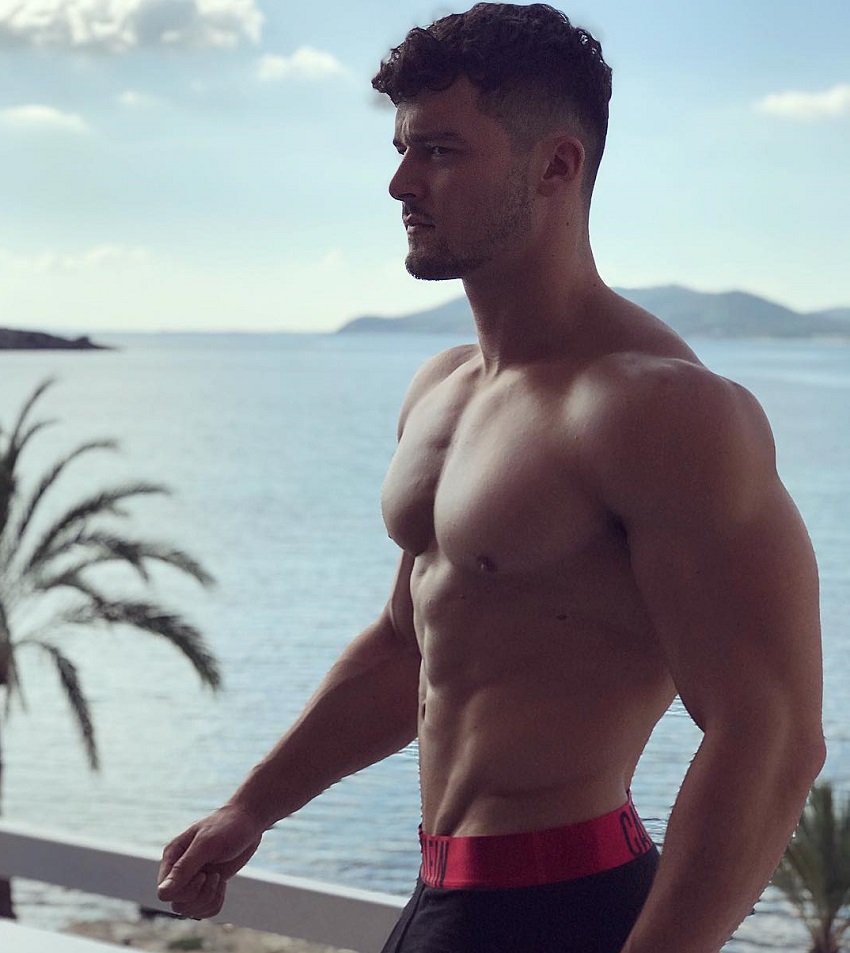 Biography
Judo
Born and raised in England, Josh Watson began practicing judo at the age of 9. This is where he first became fascinated with physical and sporting activities.
Josh says, although he was slim growing up, he never had any confidence issues because of his weight. He believes this is due to judo which had helped him develop his strong values and self-belief.
"I was tall and slim but athletic. Judo really helped my confidence so I didn't really have many problems at school. I was always taught from a young age to be humble and confident in my own ability focusing on what I do have rather than wishing I had something else. I thinking bearing this in mind in my younger years was a real blessing."
---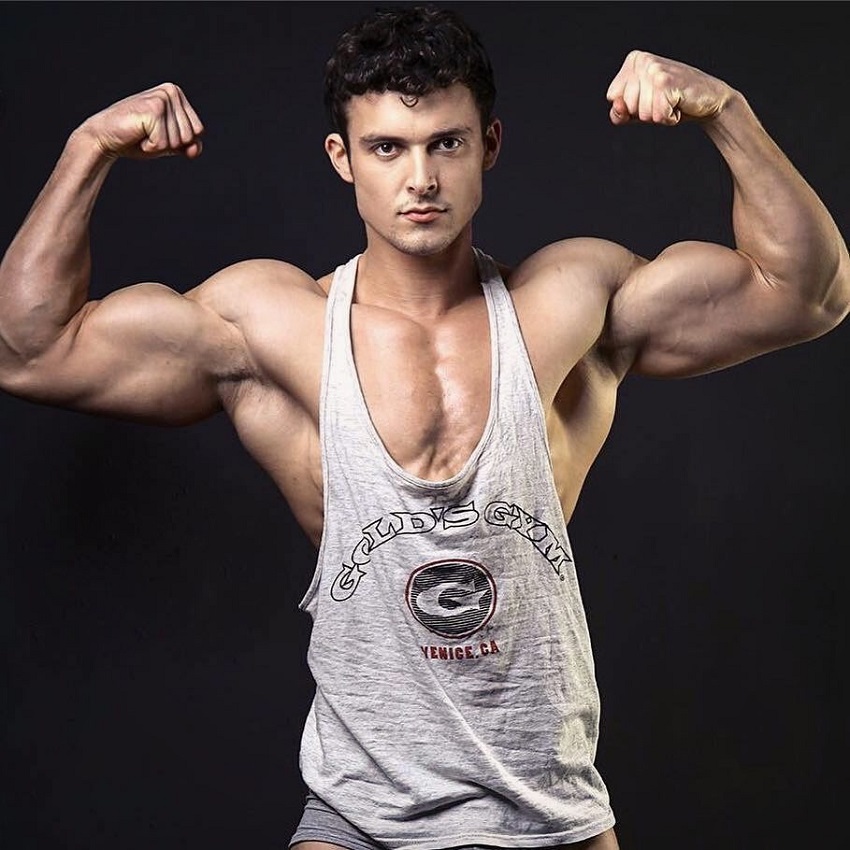 ---
Transitioning to Fitness
Then, at the age of 15, Josh's interests began to change. As he explored new sports and disciplines, he came across weightlifting. Eventually, he decided to give it a try.
It only took him a few workouts to get hooked. Josh was able to learn quickly on his journey thanks to his father, who was a weightlifter himself.
This, Josh says, didn't only help him build strong foundations for his bodybuilding career, it also brought him and his father closer together. In his own words; "I originally started training with my dad at 15.
It really brought us closer together without him I wouldn't have even thought of going to the gym so I have him to thank for that." – Josh Watson
---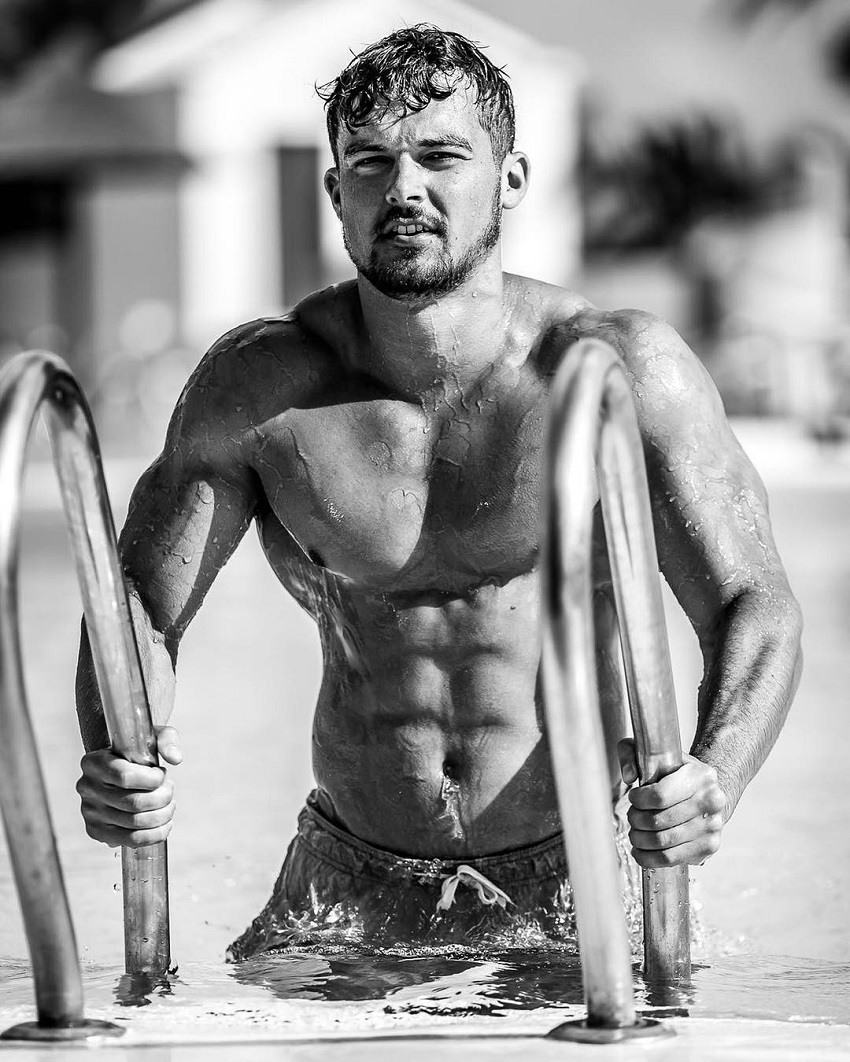 ---
Establishing Himself in The Industry
Throughout the years, Josh kept pushing hard in the gym as his passion for bodybuilding grew stronger and stronger.
Eventually, he decided to start a career in this field. His goal was to become a successful fitness model and physique athlete.
Through years of hard work and countless ups and downs, Josh manifested his dreams into a reality. He's since grown into a successful fitness athlete and powerlifter.
He now boasts an enviable portfolio, along with a growing online recognition that doesn't appear to be slowing down anytime soon.
---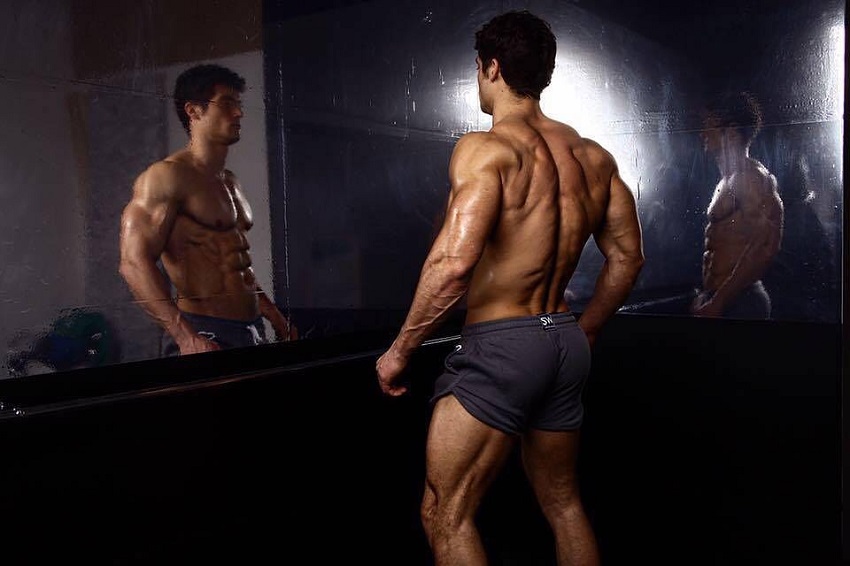 Training
Forced Muscle Growth
Josh doesn't follow a specific workout routine. Instead, he listens to his body and trains what feels best for him at that specific moment.
That said, there's one constant in Josh's workouts – high intensity training. He always aims to maximally exhaust his muscles, and for this, his favorite method is doing super-sets.
For example, on a chest and back day, Josh will start his workout with the bench press. After finishing the first set, he'll immediately switch to doing pull-ups without any rest in between exercises. Only after he finishes with pull-ups, Josh will take some rest. He'll then repeat the whole process again.
This type of training puts a massive amount of stress on Josh's muscle fibers, forcing them to grow stronger for the next workout.
---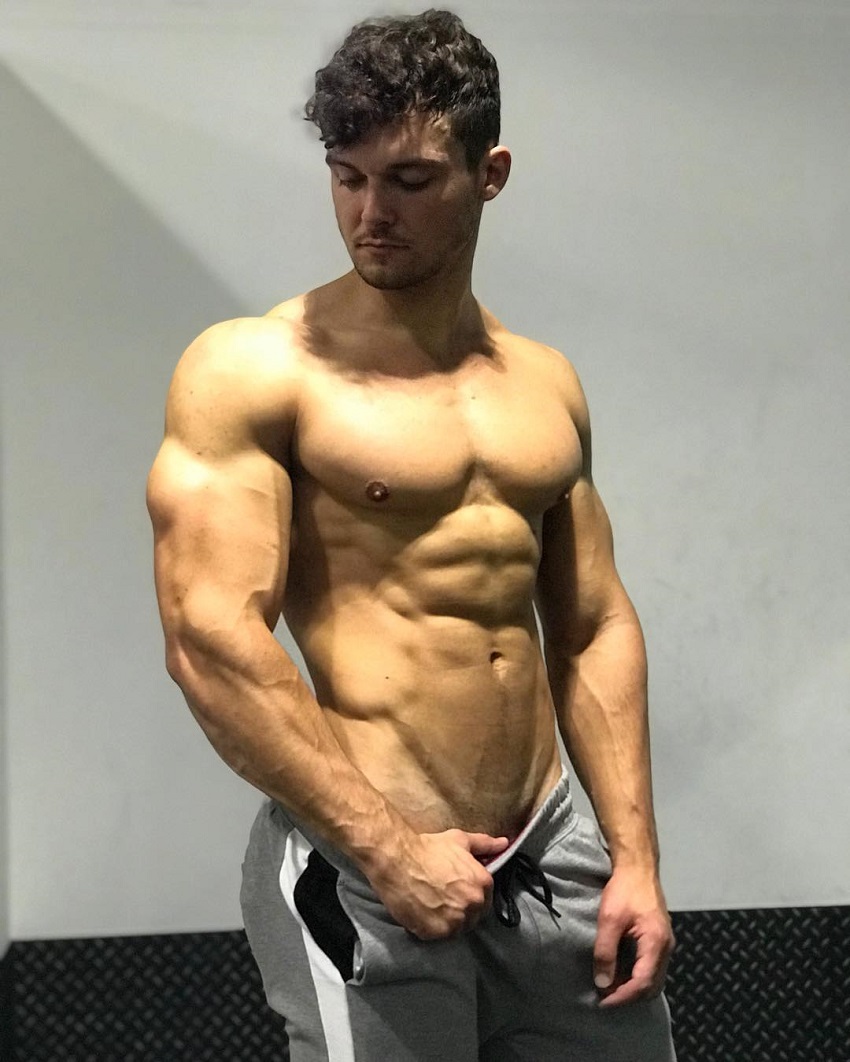 Nutrition
Josh's diet revolves around typical bodybuilder's meals. They consist of healthy proteins, slow-acting carbs, and good fats such as coconut oil.
Josh also makes sure to eat plenty of vegetables with each of his main meals. In between meals, he drinks plenty of water to keep his muscles hydrated.
---
---

What we can learn from Josh Watson
The biggest thing about Josh that stands out from the rest is his work ethic and ambition to make his goals a reality. With the same approach to bodybuilding as Josh, you too can build an awesome physique.
In terms of training, he's taught us that compound movements combined with isolation exercises usually yield best results. But don't forget to switch things up. As we've seen from Josh, it's important to change your routine from time to time to keep your muscles from adapting.
As for nutrition, standard bodybuilder's diet with plenty of protein, brown rice, and other healthy sources of food is always the ideal route. It's something Josh does and it has worked well for him. Perhaps you could try the same approach and see where it takes you.
Last but not least, consistency is key. Josh was able to reach his level of success thanks to his sacrifice and consistent efforts he was putting in his fitness journey. Set a goal, act on it, and don't stop until it's realized – these are Josh's ethos.