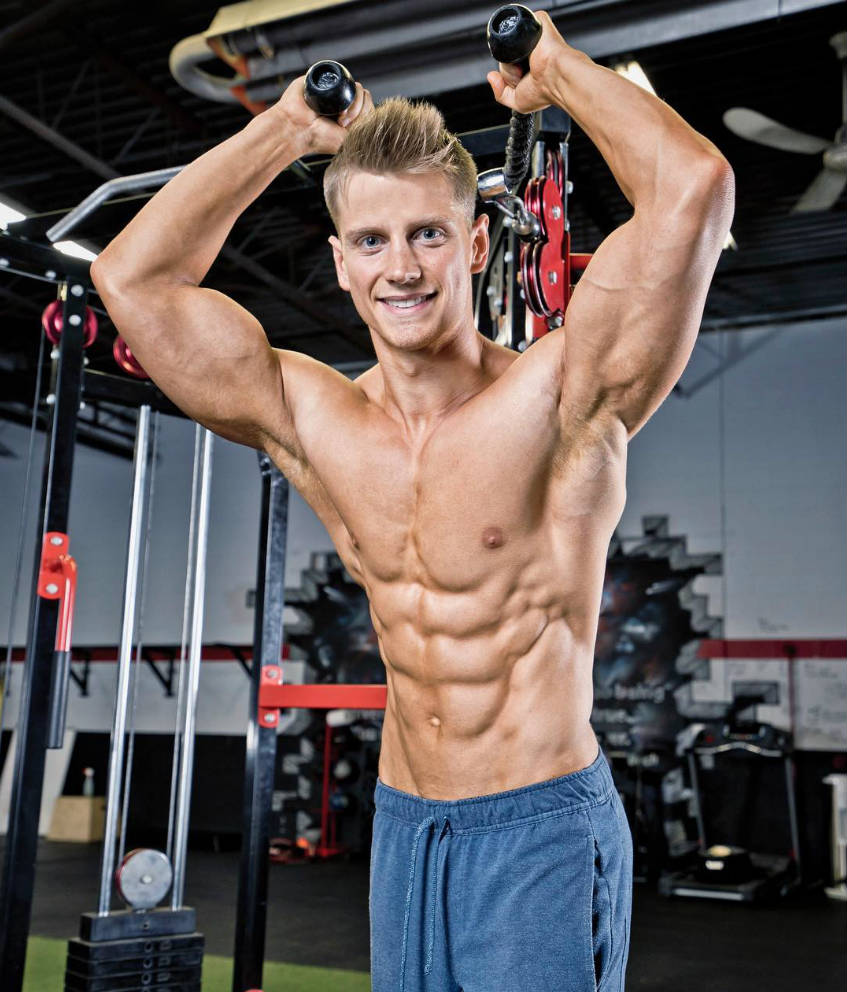 Jay Zuccato
Fitness Model, Sponsored Athlete. Entrepreneur.
Jay Zuccato is a fitness model, sponsored athlete, and entrepreneur from Hamilton, California. Being a professional fitness model was Jay's dream growing up, and when he achieved this dream he was instantly motivated to be the best he could be.
While Jay is a dedicated fitness model today, his first passion was kickboxing. However, Jay unfortunately suffered an injury while sparring, which barred him from competing. This forced him into strength training to recover – an activity he learned to love.
His love for strength training gave him a keen interest in working in the fitness industry. However, while Jay was at college, he let this passion slip, and began to live an unhealthy life. He says that during this period he was ashamed of himself. He then decided to make a change, and eventually lost over 25lbs during a summer break which enabled him to apply for Pro photo-shoots.
Fast forward to today, Jay has made his goals into a reality and landed modelling contracts with popular fitness brands. His main aim now is to inspire others to change their lifestyle, and become the best person they can be. This is Jays story:
---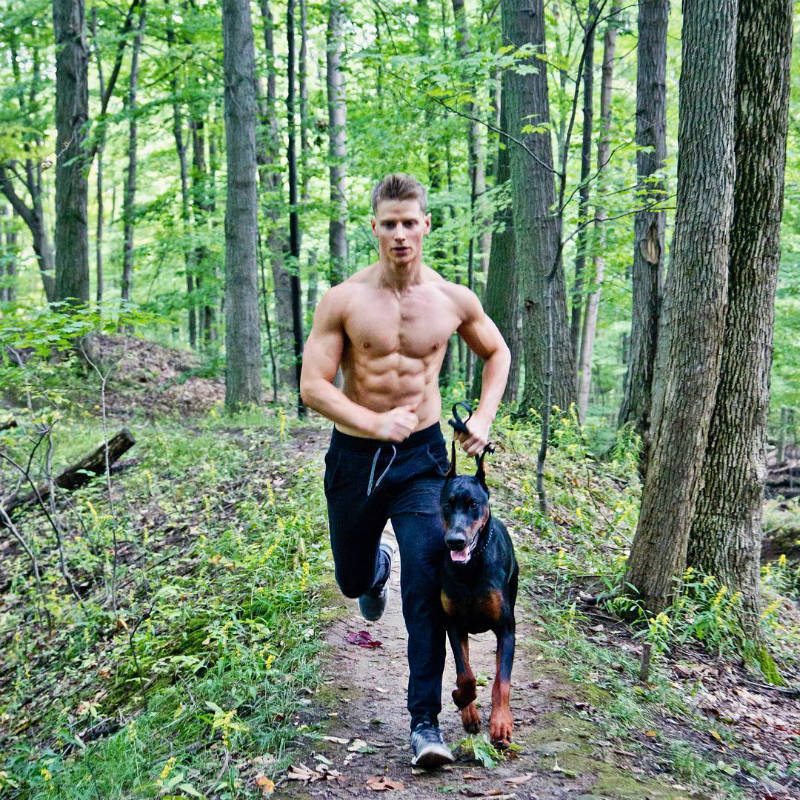 "Every challenge is an opportunity."
Athlete Statistics
Full Name: Jay Zuccato
Weight
Height
Year of Birth
Nationality
175 - 185lbs (79.4 - 83.9kg)
6' (183cm)
1991
American
Profession
Era
Fitness Model, Sponsored Athlete. Entrepreneur.
2010
| | |
| --- | --- |
| Weight | 175 - 185lbs (79.4 - 83.9kg) |
| Height | 6' (183cm) |
| Year of Birth | 1991 |
| Nationality | American |
| Profession | Fitness Model, Sponsored Athlete. Entrepreneur. |
| Era | 2010 |
---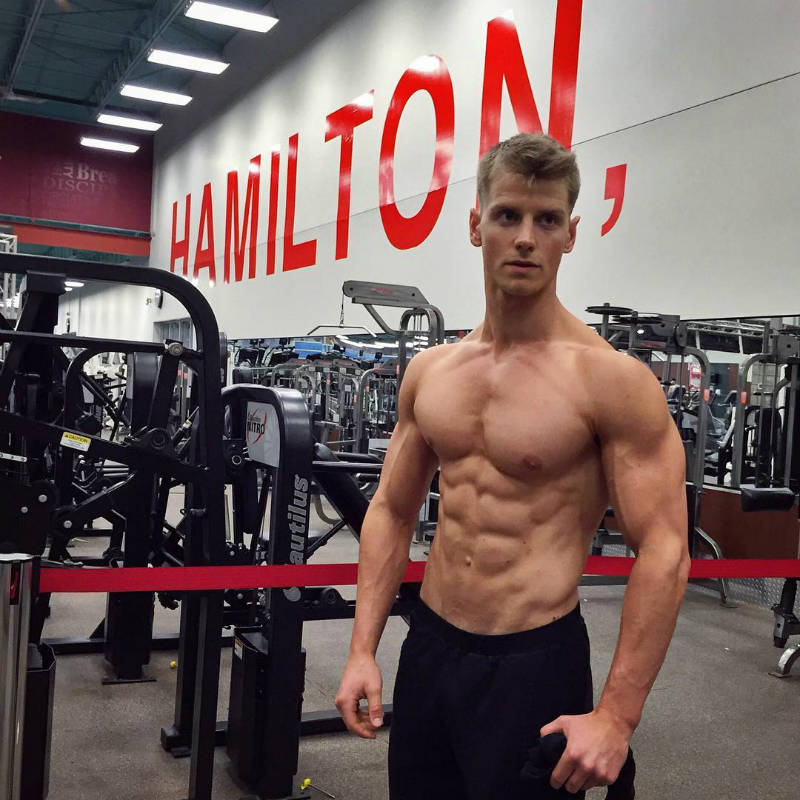 "Not only is exercise a positive outlet for kids to stay out of trouble, it also builds self confidence and work ethic."
---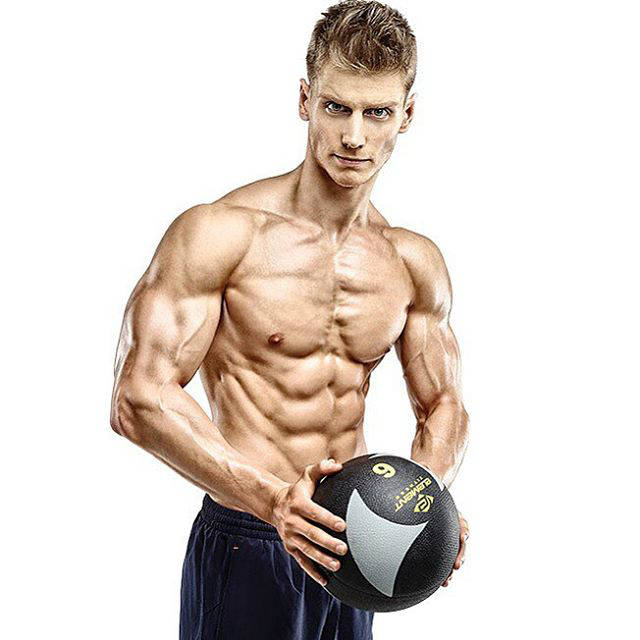 "Anything is possible if you consistently work hard and believe in yourself."
Biography
Bodybuilding Dreams
Being a professional fitness model was always Jay's dream growing up. He says that ever since he saw weightlifting in the magazines at 12 years old, he had wanted to "be on the cover of a fitness magazine and to be able to see it on the shelves of [his] local grocery store."
While weightlifting always fascinated him, he didn't actually step foot in the gym until he was 17. Instead, he began kickboxing in his early teens where he developed himself as a fighter.
Unfortunately, his time as a kickboxer had to come to an end, as he injured himself during a sparring match, and was forced to retire. He initially planned to return to kickboxing after some recovery strength training, but fell completely "in love with bodybuilding and fitness" again, as he had done as a youngster.
College
After leaving home for college when he was 19, Jay found himself living an extremely "unhealthy lifestyle", which lead to him gaining a lot of weight. He says that he was unhappy with the negative direction he was heading, so he decided to start a new fitness journey – loosing the weight and improving his aesthetic appearance.
Jay spent his summer at university working out as hard as he could to shed his extra pounds of fat. He ended up loosing almost 25 pounds, completely changing his lifestyle in the process. When discussing this period in his life, he says "without gym class, I would not be where I am today."
Fitness Modelling
As Jay developed his confidence and his physique, he began to look for outlets for his new passion. He desperately wanted to create a career for himself in the fitness world, so he booked his own photoshoot with a local studio to gain some recognition.
After a few years of "hard work, consistency and determination," Jay began landing serious shoots with high named brands. He worked for supplement companies, as well fitness blogs. It was then, that he started to work on social media.
Social Media
Jay saw social media as part of an overall strategy to build a new fan base and get his face "out there." As soon as he started posting on Instagram, he knew he would have to focus on who he aligned himself with, along with who was in his photos.
He believes that his personal pics went a long way in building professional contacts. He says that his upbeat and excited attitude to his sport is what caught the eye of the big names. As his career progressed on social media, and in the fitness modelling world, he's developed motivational posts for fans. His main message to them is, "take it one day at a time".
---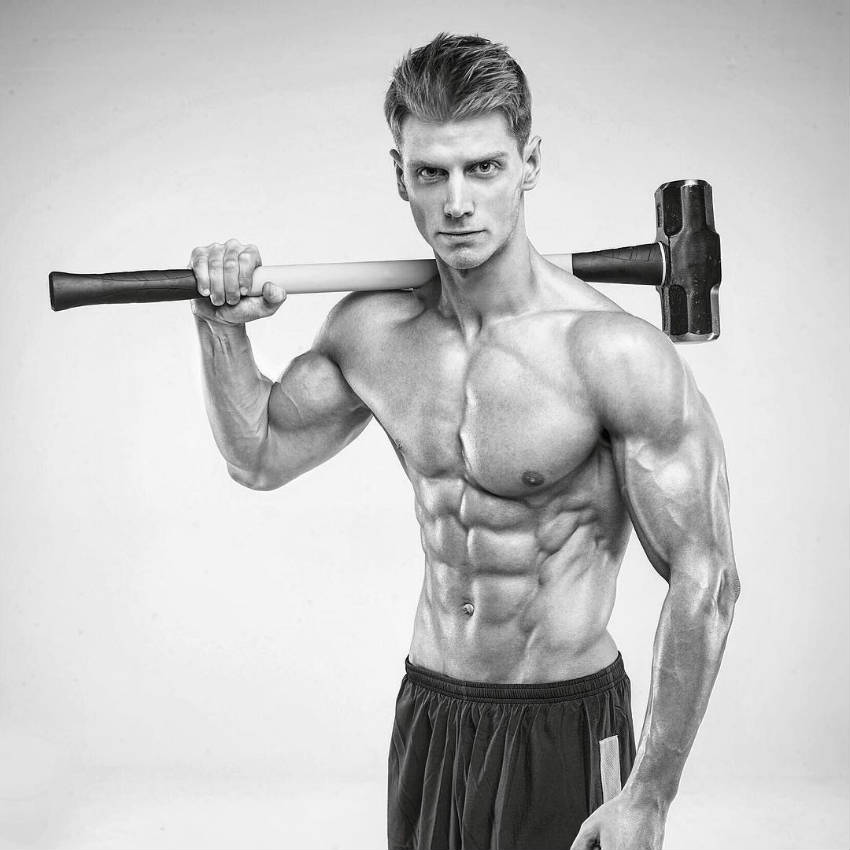 "The road may be difficult, but it is certainly worth it!"
Training
Learning From Mistakes
When Jay started lifting seriously, he says that he made many classic newbie mistakes, such as believing that lifting as heavy as possible would lead to instant gains. He says that doing so didn't give him the "look he was going for" at all.
Since these early mistakes, he says that he's realized how important "tempo, time under tension and consistent isolation" is in the process of building muscle. Proper form, he believes, leads to proper results.
Developing A Routine
Developing a professional routine took many years for Jay as he taught himself the basics. As he learned more about proper form and grip, as well as the human bodies movement, he developed a routine that he stuck with for a long time. This is it:
Monday:
 Steady State Cardio+AB Circuit
 Chest and Calves
Tuesday:
Wednesday:
HIIT+AB Circuit
 Arms and Calves
Thursday:
Friday:
 Steady State Cardio+AB Circuit
 Shoulders and Rear Delts
Saturday:
Hamstrings, Glutes and Calves
Sunday:
Recommended Training Plan For College Students
As well as this well-thought-out professional routine, Jay has also offered some advice for college students on how to stay fit and in shape during their days studying. This is his list of tips:
Always plan your workouts in advance so they fit in with your classes.
Allow for time to warm up and shower, before and after your workout.
Have some dumbbells, a chin up bar and an AB roller in your room.
Walk to class to save money and to get some cardio in.
Cook meals in large quantities twice a week and box them up.
Bring multiple meals in your bag each day, so you're not tempted to eat available unhealthy options.
---

Nutrition
Regimented Meal Preparation
When it comes to Jay's nutrition plan, it's as regimented and detailed as his workout routine. He always prepares his meals a day before he works out, so that he doesn't need to cook on the day. This allows him to focus on his session, helping him to complete each workout perfectly.
When he's preparing for a photo-shoot or contest, he's even more well prepared, and begins to focus on his diet for months before the big day. He also pays attention to his meals around a number of key foods throughout the year, and usually, he doesn't deviate too much from this.
Usual Diet
He says that his diet usually consists of "chicken, turkey, steak, brown rice, sweet potato, rolled oats, avocado, udo's oil, peanut butter and a ton of green vegetables!"
When he is preparing to get into peak condition, he always utilizes carb cycling, which involves a couple of days of no carbs followed by a few days of lots of carbs. This ensures that his glycogen levels are replenished so he can stay lean, while having the energy to train.
"Balance is key. Eating food that you like is important if you want to sustain stay healthy mentally and physically in the long-term. Eat these foods in moderation and fit them into your macros for the day."
One of Jay's favorite meats is turkey. He loves to incorporate this meat into a number of his meals; one of these meals is below:
Recipes
High Protein Turkey Burgers
Makes 8 medium burgers (or 6 large)
Per 1 turkey burger:
• Calories: 165.8
• Protein: 33.8g
• Carbs: 1.5g
• Fat: 2.5g
Ingredients:
• 1 large whole egg
• 2.5 lbs of extra lean ground turkey breast
• 1 large zucchini (grated up)
• ½ tsp salt
• 1 tsp garlic powder
• 2 tsp onion powder
• 2 tsp Italian seasoning
• 1 tsp black pepper
Extra:
Zucchini bun: (2 x 1" grilled slices)
• Calories: 50
• Protein: 2g
• Carbs: 12g
• Fat: 0.5g
Supplements
Jay also uses supplements heavily for his workout and dietary needs. His stack is below:
Whey protein
 Casein
Glyco-Maize
BCAAS
HMB
L-Carnitine
ZMA
Fish Oils
---

Idols and Influences
Jay is influenced by the bodybuilding legends of the past. He loves to watch old tapes of Frank Zane and Arnold Schwarzenegger, seeing their dedication to the sport as unrivaled.
He also takes inspiration from the natural professional bodybuilder Rob DeLuca, who he respects for his dedication to the sport and his committed natural stance.
---

What we can learn from Jay Zuccato
Jay has shown us how important bouncing back from a setback is. An injury prevented him from competing in his childhood sport of kickboxing, so he decided that he would follow his other dream of becoming a fitness model.
If you have suffered a setback on your first journey just like Jay Zuccato, perhaps it would be useful to consider other options. Finding yourself a new passion or direction isn't as hard as it may seem.