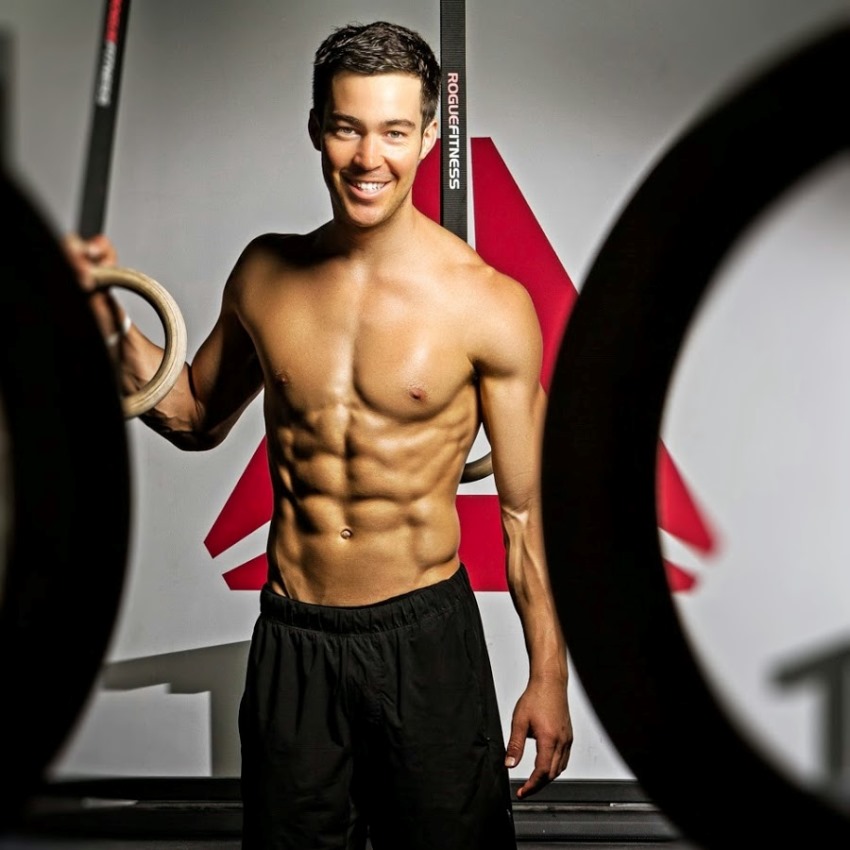 Jason Sani
Nutritionist, CrossFit Athlete, Personal trainer, Entrepreneur
Born and raised in Oregon, Jason Sani is a CrossFit athlete, entrepreneur, culinary nutritionist, and fitness guru. Jason found a passion for fitness through playing sports such as football and baseball. These sports were an outlet for him to make friends and "learn skills of life".
He turned to the weight room in order to compensate for his lack of size. Eventually, Jason not only built a strong physique, but he also fell in love with the process of setting goals and achieving them. Over the years, he became an expert in the field of nutrition, cooking, and training.
However, Jason's success wasn't handed to him on a plate. As a child, he grew up without a father figure, so he had to be resourceful from an early age.
This is his story:
---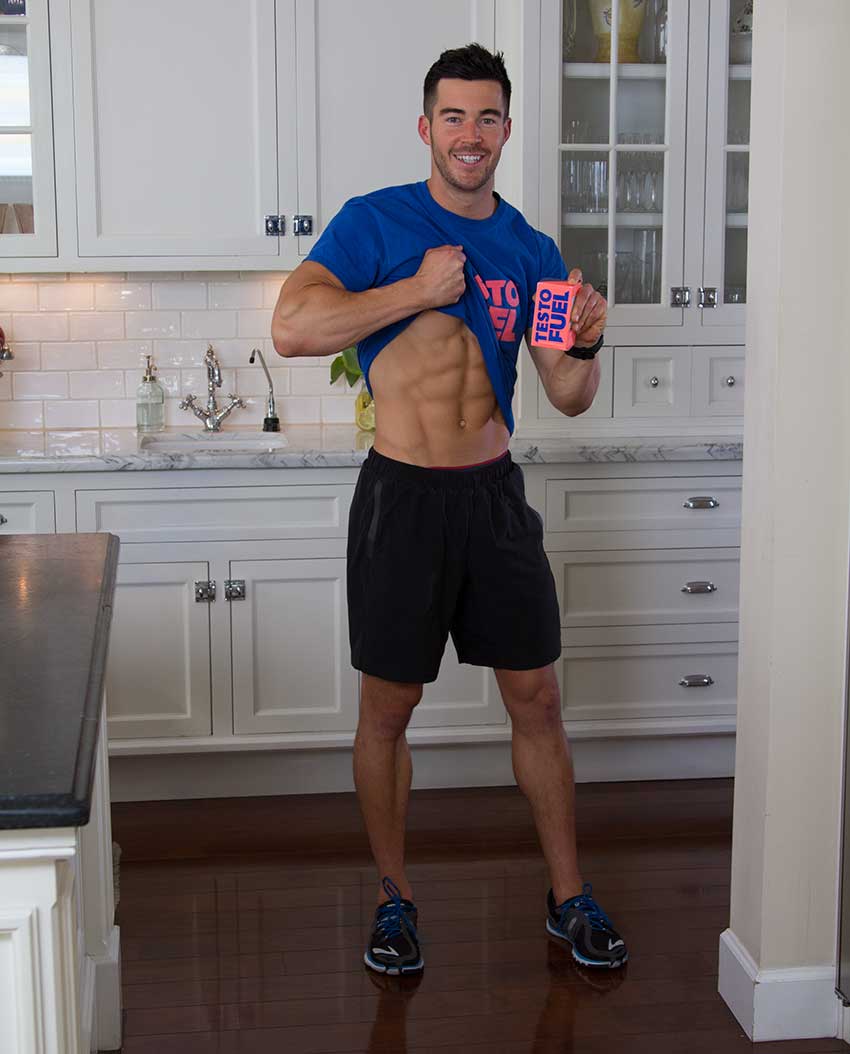 "Every meal is an opportunity to improve your health and enjoy yourself. Keep it fun to remove the sense of obligation."
Athlete Statistics
Full Name: Jason Sani
Weight
Height
Year of Birth
Nationality
185 - 195lbs (83.9 - 88.5kg)
6'1" (185.5cm)
1985
American
Profession
Era
Nutritionist, CrossFit Athlete, Personal trainer, Entrepreneur
2010
| | |
| --- | --- |
| Weight | 185 - 195lbs (83.9 - 88.5kg) |
| Height | 6'1" (185.5cm) |
| Year of Birth | 1985 |
| Nationality | American |
| Profession | Nutritionist, CrossFit Athlete, Personal trainer, Entrepreneur |
| Era | 2010 |
---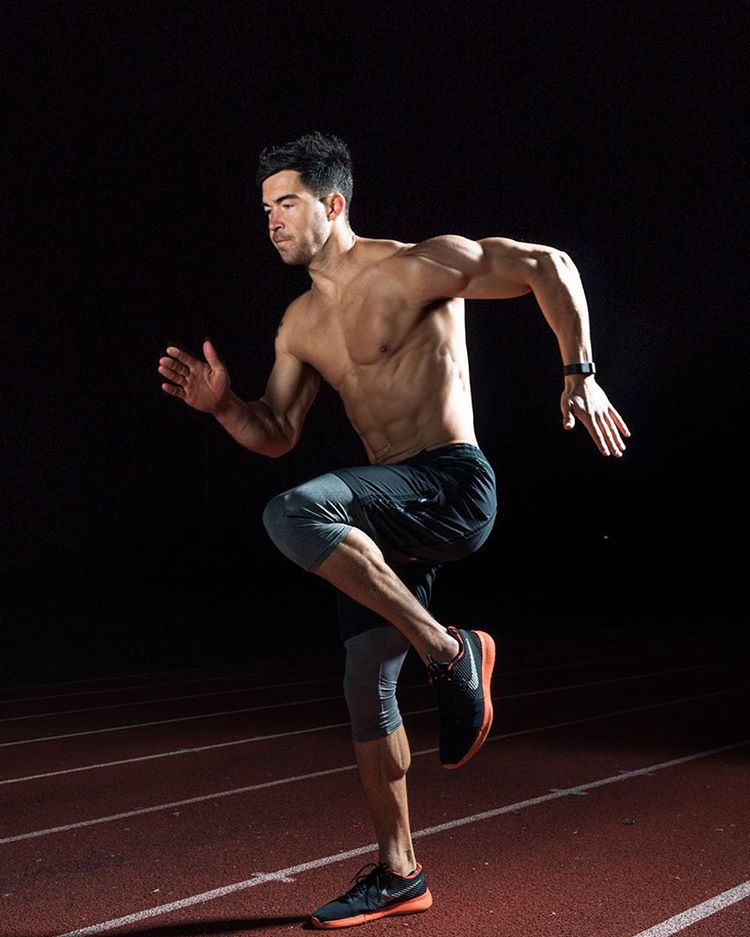 "What are you happy about? Put some passion in your plan. It's pretty cool to reflect on the magic that has happened from simply planning it out. Do yourself a favor and put the pen to paper."
Accomplishments
Strength and Other Records
Back Squat 365 lb
Clean and Jerk 255 lb
Snatch 205 lb
Deadlift 405 lbs
Grace 1:54
---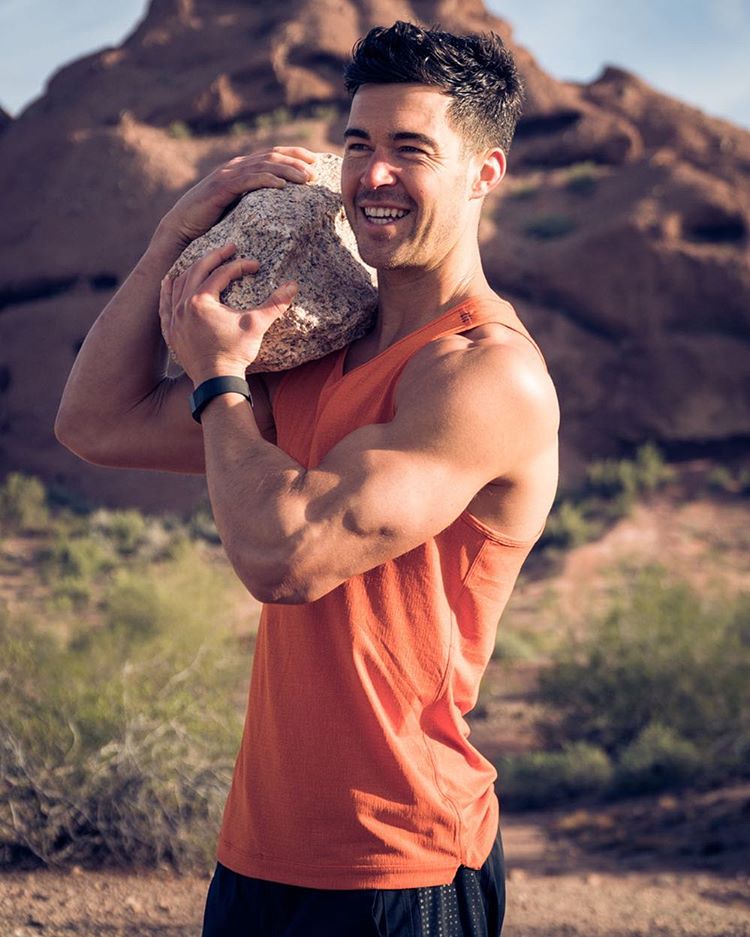 "Training doesn't need to be fancy and torturous if you can get the eating part under control. 30-40 minutes 3 times/week is plenty for most people to get started."
Biography
Jason's Early Life
Jason Sani was born 1985 in the state of Oregon, U.S and enjoyed an 'outdoors' life. Most of his family was from the Northwest Coast – a rainy place with picturesque nature.
Growing up, Jason had to go through some major obstacles. He was raised by a single mother and his grandparents, so he had to learn "the skills of life" from an early age.
However, Jason managed to turn his disadvantages into strengths by adopting a curious attitude, and by finding mentors for guidance along the way.
---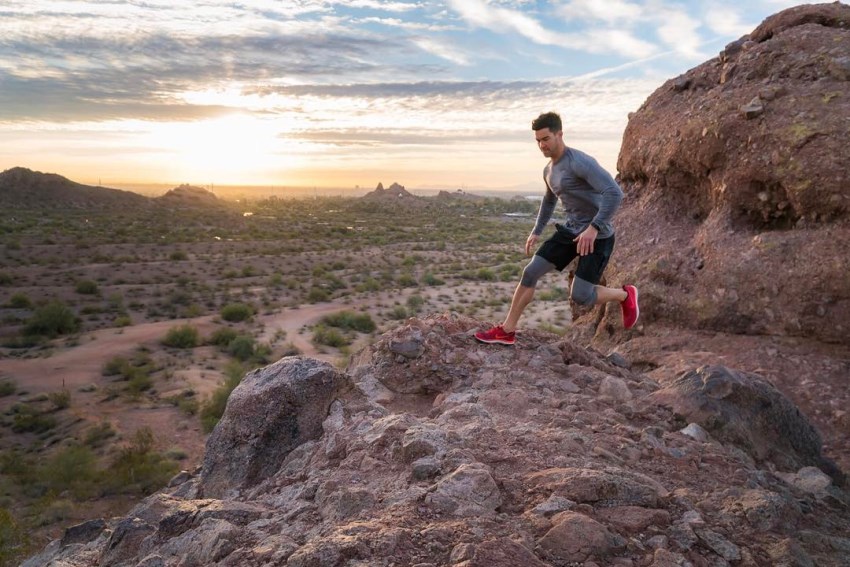 ---
Passion for Sports
Jason absorbed a passion for sports from his older brother, who was an avid basketball player. Jason, in particular, was interested in baseball and football.
At first, he started playing sports as a way of making friends and having fun. However, this motivation quickly became much "deeper", and Jason soon found himself enjoying the process of setting new goals and fulfilling them.
Besides football and baseball, Jason would participate in short-distance sprinting competitions and triathlons.
Entering the Weight Room
As his passion for physical activity grew, so did his desire to become bigger and stronger. This was something that bothered Jason for a long time, as he was one of the smallest boys in his class, and football team.
Jason then turned to the weight room in a pursuit of building a chiseled physique. He began training using 'trial-and-error' as his guide for progress.
After a few months, he began noticing improvements in his shape. This motivated him to push even harder in the gym, making weightlifting his number one priority.
During one of his training sessions in the gym, Jason tore his pectoral muscle. The injury forced Jason to step out of the gym for several months. However, Jason said that this injury was in some way beneficial to him, as it taught him an invaluable lesson about human body mechanics.
---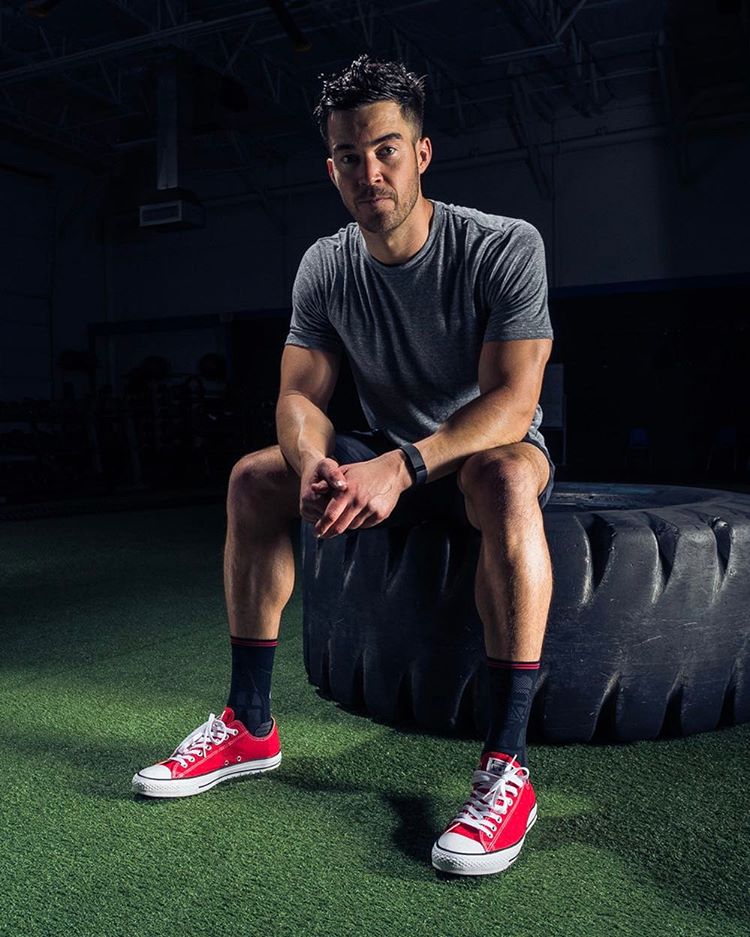 ---
Fitness, a Full-Time Occupation
Driven by his passion and tangible results, Jason decided to turn fitness into something he would do for a living. By 25, he'd sculpted a physique he always wanted, and had decided to help other people achieve similar results.
He became an online coach and a nutritionist. Surprised by the amount of positive feedback he got from his clients, Jason went a step further, and started a nutrition and fitness company.
Besides the gym, Jason loves to go back to his sporting roots from time to time. He takes part in the CrossFit open, obstacle races, and triathlons, at least three times a year.
---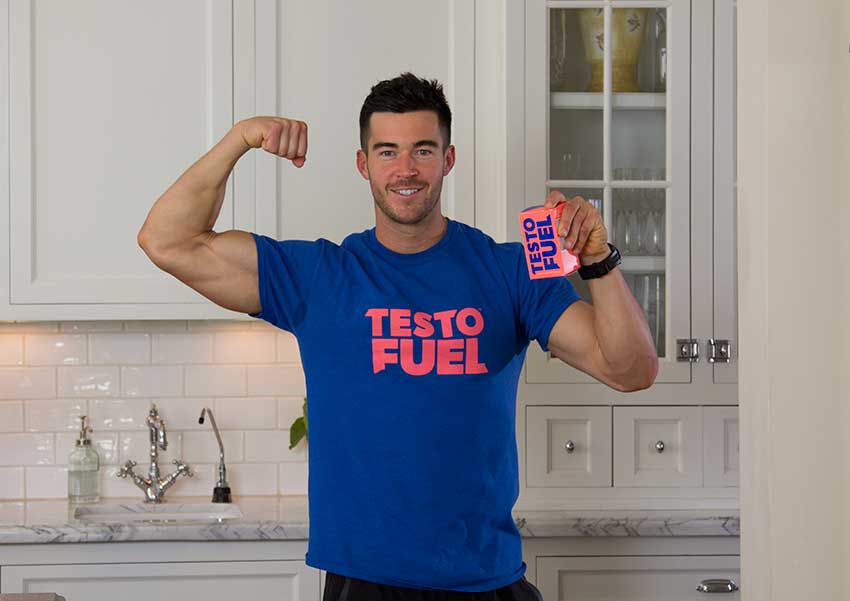 Training
Functionality over Mass
Jason says a great physique is of no good if an individual can't run, jump, swim or climb. To achieve a good balance between strength and flexibility, Jason suggests cycling between strength workouts and mobility training.
According to Jason, this is the way he does it, and it made him both stronger, and more agile. He added; "I feel a void if I don't get a couple of weight sessions in per week but cycle that through with Olympic lifting and high-intensity interval/resistance sessions. I love to try new things and learn about my body. Aesthetics will be a byproduct."
Importance of Form
His favorite exercises are deadlifts, squats, bench, and snatch. When doing deadlifts, Jason says he always pays special attention to his form. If needed, he will sacrifice weight in order to have the right form when performing each exercise, this way he prevents injuries.
Once a week, Jason will have an intense sprint workout to reset his metabolism. He says that by doing so, his body burns calories faster throughout the week.
---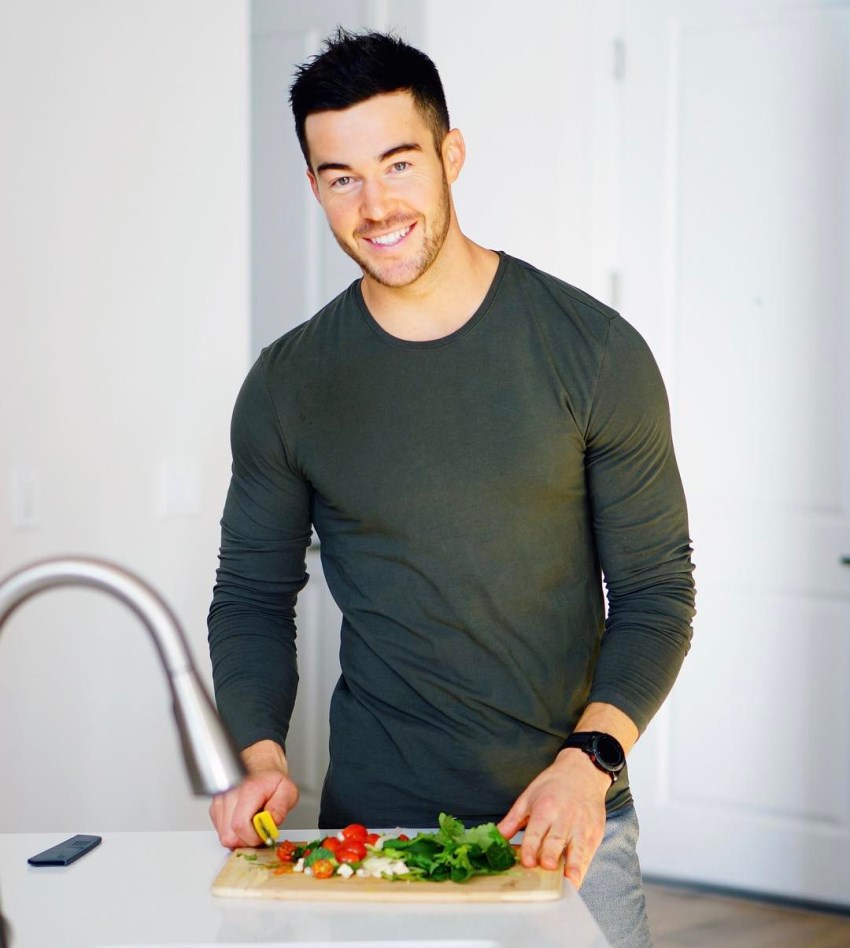 ---
Training Partner
Jason prefers training with a partner, especially when doing compound lifts. He said this allows him to get the most out of his workouts – without a fear of injuring himself. Having a spotter is a crucial component of a good workout, according to Jason.
Tips for Maintaining a Healthy Lifestyle
Jason's number one advice on training is "quality over quantity". He believes that 3-4 training session a week is more than enough if they are done correctly and with enough effort. Another piece of advice is "aiming for progress". He says that nothing beats tangible, real results.
One of Jason's cardinal rules of training, and life in general is, being able to pick a goal and set a deadline. According to him, breaking up one big goal into smaller goals is crucial for success. He also mentioned how visualizing his "ideal-self" helped him a lot in the initial phases of his fitness journey.  
---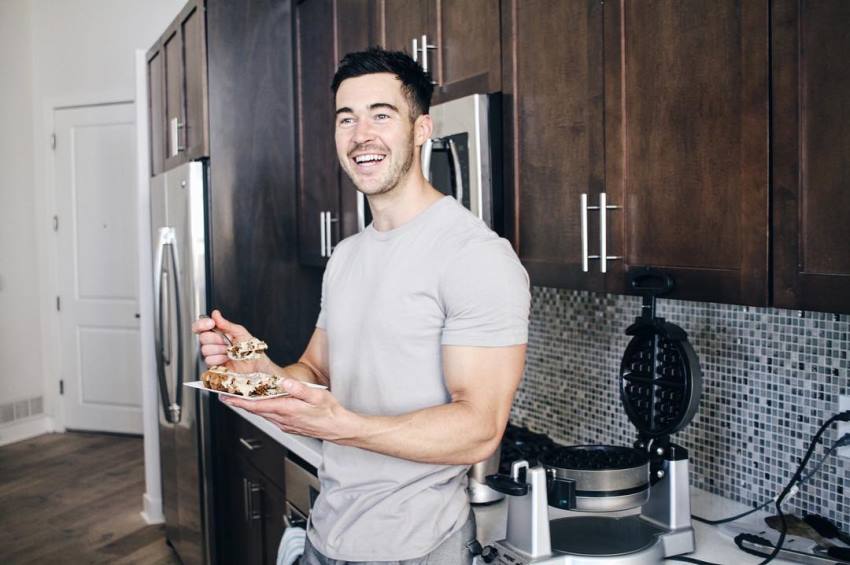 "My goal is to show people like you that eating healthy can be simple, affordable, and fun. And it's the best health insurance on the planet."
Nutrition
General Dieting Advice
Having tried just about every diet out there, Jason has found that intermittent fasting gives him the most benefits. He loves the freedom associated with this particular type of diet. According to Jason, he eats clean, and loosely follows his macros, which makes his cutting phases almost effortless.
Jason said how many people quickly give up on their diets because they set expectations that are too high. By setting small, real results in the beginning of the fitness journey, and by being consistent, he is "almost destined" to succeed, according to Jason.
Lastly, Jason stresses the importance of incorporating more vegetables into the diet. He says they help with digestion, as well as overall health. Here's some advice on nutrition from Jason:
Nutrition And Goal Setting
"Track your food for a minimum of 2 weeks to get familiar with portions and create awareness. Pick a training plan, learn form and train your ass off. Then recover! It doesn't take more than 4-5 days per week if you are using quality training and nutrition. Find a role model or mentor and write out some goals. Be realistic with goals and don't overwhelm yourself, it's taken me more than 10 years to "figure it out". Look for support and be open-minded." – Jason Sani
Sugar Is The Enemy
Jason believes that consuming sugars just creates more stress and work in the body. He mentioned how there is no vitamins or minerals in sugar, and the substance just makes people crave more sugar. Ultimately, this creates an unhealthy loop which drains mental energy, immune system, and overall health, according to Jason.
He said there are many recipes which can be enjoyed without sugar. He also mentioned how people are often unconscious of the hidden sugars that are contained in various juices and sweeteners. These are some of the benefits of a low-sugar diet that Jason mentioned: lower risk of heart and cardiovascular disease, lower risk of diabetes, dementia, and overall cognitive decline.
Jason admitted this doesn't mean one should completely remove all sugars out of the diet. According to him, eating 85% (or more) dark chocolate, cacao, or fruit is healthy for the body.
The goal of his advice is to slow down the release of sugar into the bloodstream, ultimately reducing the insulin spikes. This is achieved by having balanced meals, and by having sugary foods only in the morning and after an intense workout. Having sweet foods after a workout allows the body to store the glucose in the muscles, instead of fat reserves, says Jason.
---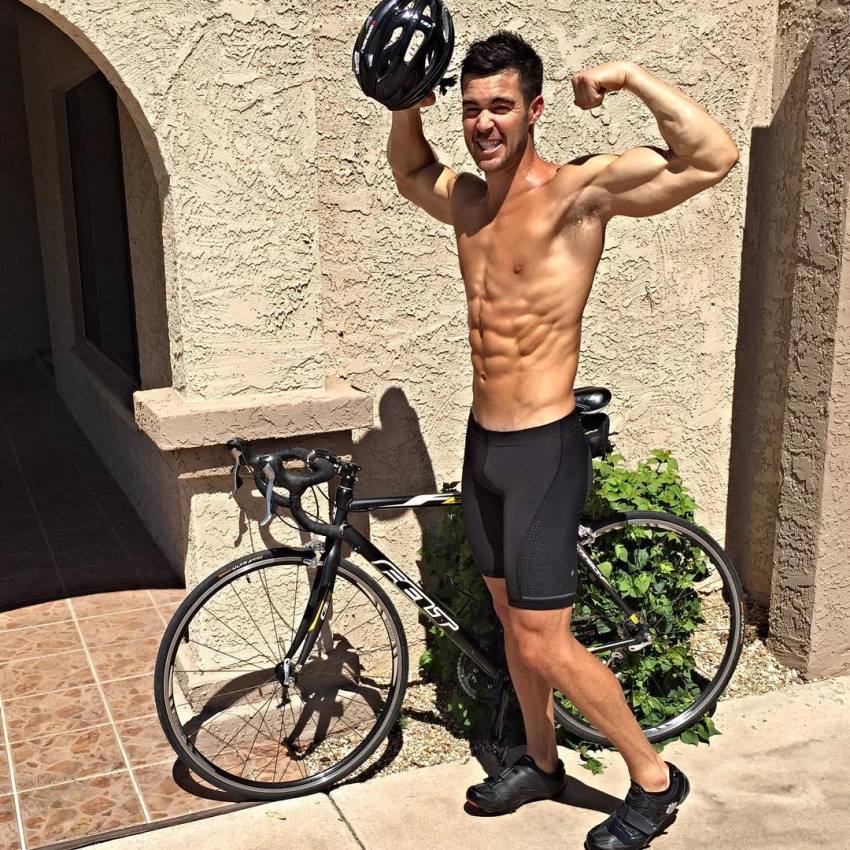 ---
Spices Health Benefits
Spices aren't only good for providing a great taste to the food, according to Jason. He believes they are also a great way to boost overall health. These are Jason's top spices and their benefits:
Anise (Fennel) – This one is great for soothing the belly and digestive tract in general. Some of the problems it helps with are constipation, bloating, gas, etc.
Cayenne – Works "wonders" on the cardiovascular system. Improves circulation, defends against inflammations, and reinforces the immune system. It's also beneficial for joints, arthritis, and prevents a migraine.
 Chili – An anti-inflammatory agent. Helps with joint pain, and speeds up the metabolism.
Cinnamon – Jason likes this one because it's good for regulating blood sugar, improving energy, and promoting a healthy digestive tract. It's also good for women who suffer from menstrual pain.
Cumin – Relieves many issues with digestion and small intestines. It also aids in soothing the body to induce a good-quality sleep.
Coriander – This spice helps with urinary tract infections, according to Jason. He also mentioned how it lowers blood sugar, and helps remove toxins and heavy metals from the body.
Garlic Power – Immune system booster, has anti-cancer properties. It also helps against allergies and sinus problems.
Ginger – Helps with stomach problems and reduces inflammation. Prevents clot formation, and helps with morning sickness.
Mustard – Stimulates the cardiovascular system, improves circulation, relieves constipation problems.
Oregano – Contains high amounts of antioxidants, fights off bacterial infections.
Paprika – Great source of vitamin C, an anti-bacterial agent, regulates blood sugar.
Rosemary – improves cognitive functions and helps with allergies. This is one of Jason's favorite spices. According to him, it helps with tension and is great for headaches.
Gluten-Free Waffles
This is Jason's recipe for healthy gluten-free and egg-free waffles:
½ Cup oats
2 tbsp flax seeds
1 tbsp chia seeds
½ Scoop of protein powder (close to ¼ cup)
½ tsp cinnamon
½ Cup Coconut milk (beverage)
Extra sweetener of choice (stevia, lucuma, honey, maple syrup, coconut sugar, almond butter)
Preparation:
"Mix all ingredients in a high-speed blender – The mix will be pretty thick. You may need to stop & stir, add additional liquid 1 oz at a time.
Brush the preheated waffle iron with butter or coconut oil. I use a coconut oil spray that limits the amount and makes for easy lift-off.
Pour batter onto griddle, close the top and let cook for about 3-5 minutes or until golden. Check on waffles periodically so they won't overcook. Use a fork to poke and check progress.
Top with frosting, almond butter or some sort of fancy sauce." – Jason Sani
---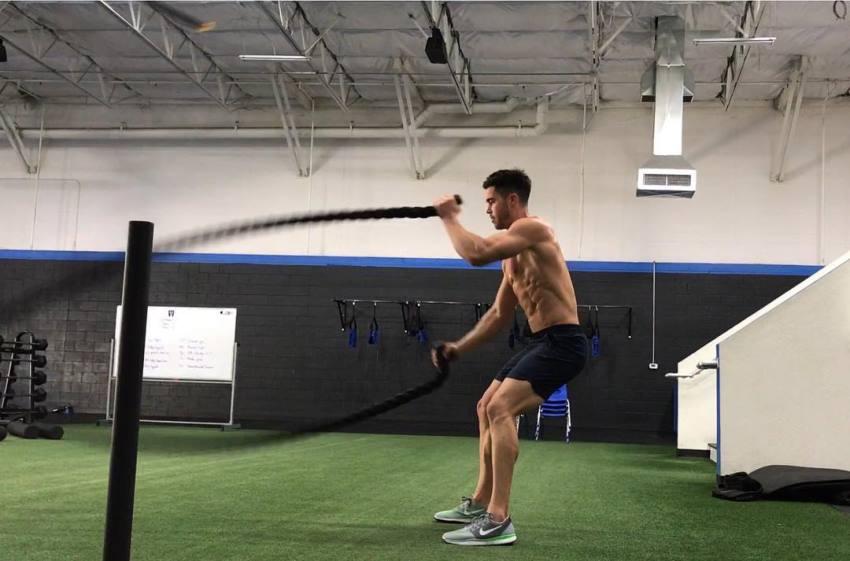 ---
Jason's Supplementation
Having his diet on point, Jason still makes sure to have quality supplements near him. He says this way he can compensate for micronutrients that he didn't get through whole foods.
His supplementation stack consists of fish oil capsules, amino acids, probiotics, and digestive enzymes.
---
" I love to cook, so I love the challenge of eating foods that taste good and contribute to a strong lean physique. "
Idols and Influences
As a boy, Jason looked up to professional athletes such as Bo Jackson, Allen Iverson, Deion Sanders, and none other than
Arnold Schwarzenegger
.
In the later stages of his fitness journey, Jason found inspiration in
Greg Plitt
and Dwayne Johnson AKA
'The Rock
'. He says these two idols used training as a platform to build their discipline and business, something Jason looks up to.
---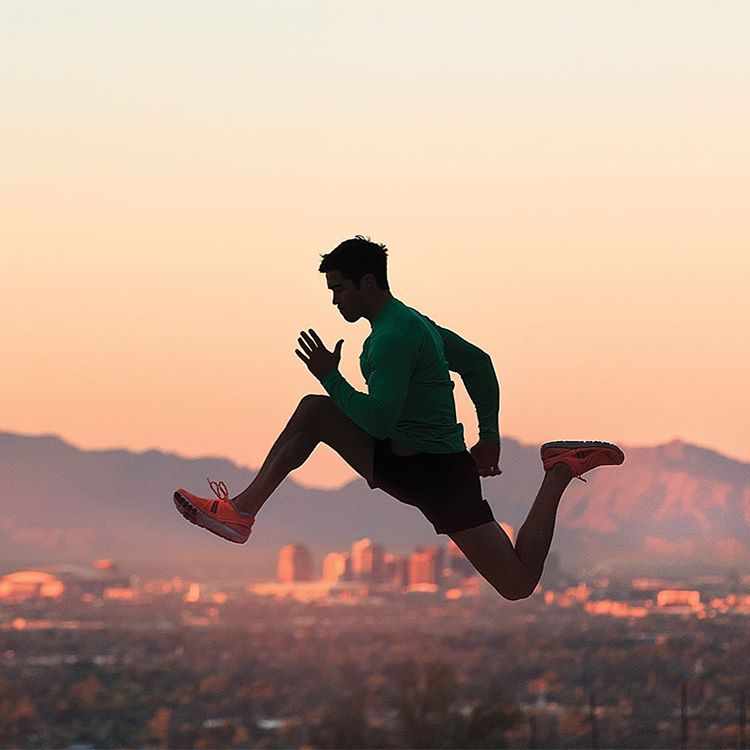 What we can learn from Jason Sani
From an early age, Jason learned the importance of being resourceful, as well as dealing with obstacles in life, such as confidence and discipline. This kind of mentality allowed him to build an awesome physique, and business.
Looking at his diet, it's obvious that Jason pays special attention to his health. Through the years he's been active in fitness, he realized the importance of having a balanced diet combined with training. He said this, in turn, led to a more fulfilling and a happy life.
If there is something we could learn from Jason, it's to take care of your body and the mind. For they are invaluable assets which help you turn your dreams into a reality.
Having the Right Mindset
This is Jason's advice for anyone who wants to get in shape and become great in any area of life:
"You have to find meaning. The goal of having abs is cool but what are you going to do with your abs? Fall in love with the best version of yourself, what could you do if you had more energy and more confidence? You can! – Jason Sani