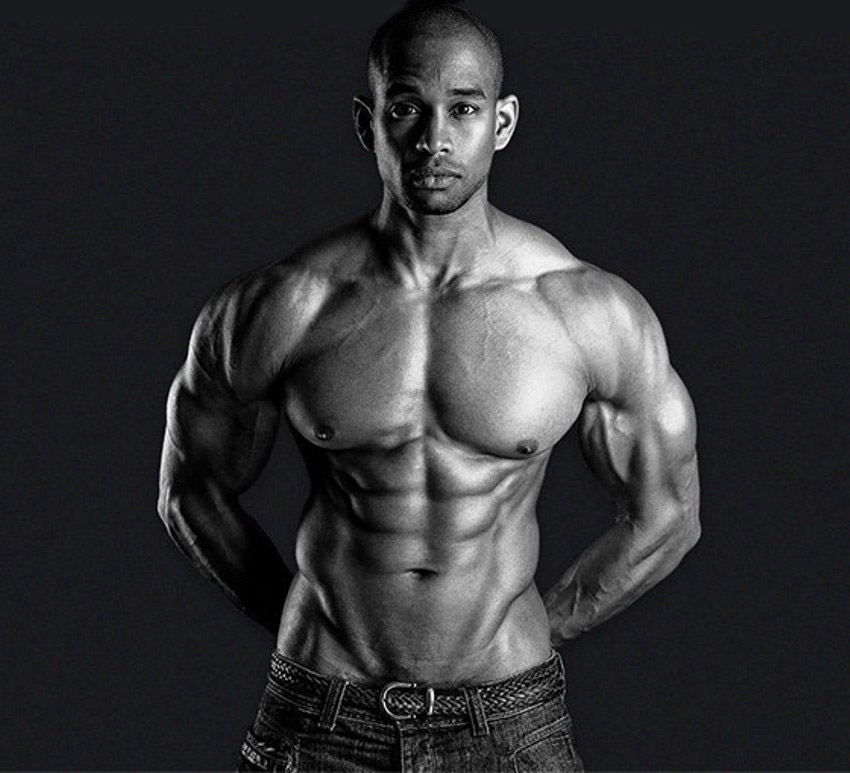 Jason Dwarika
Bodybuilder, Fitness Model, Online Coach
Gaining the desire for lifting in high school, Jason Dwarika has been rising to the top ever since he started working out at the age of 16.
The British-born athlete has since become a professional bodybuilder, fitness model, and a personal trainer with many years of hard work in the gym under his belt.
He's continuously inspiring people worldwide to take action and transform their bodies, and this is his story:
---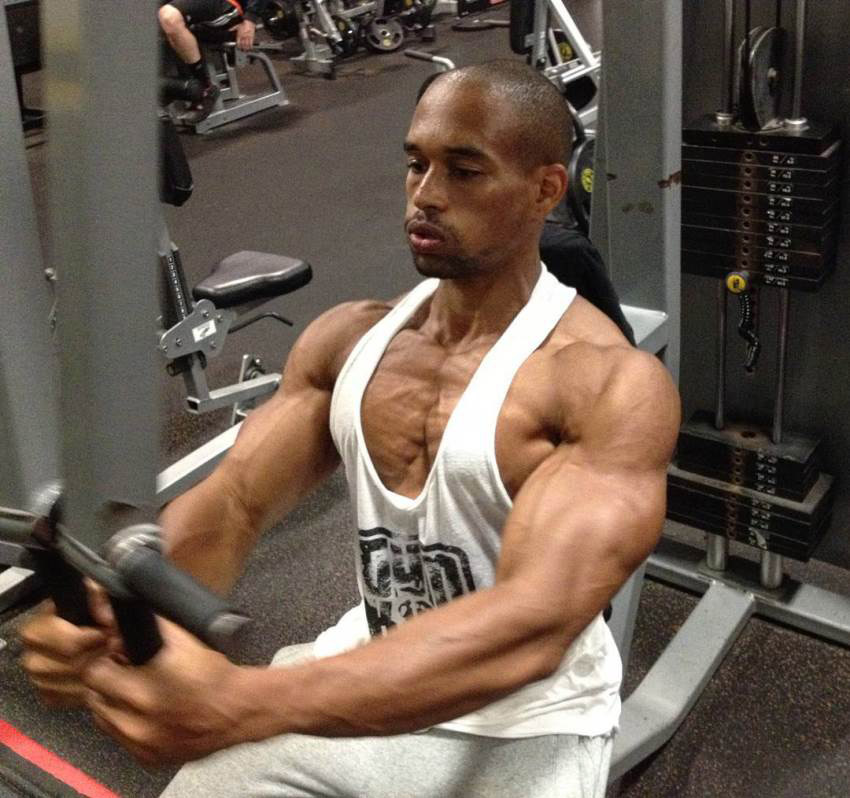 "If you're going to be anything in this world be a human – exercise your right to feel, empathize and respect all living things."
Athlete Statistics
Full Name: Jason Dwarika
Weight
Height
Chest
Waist
185 - 195lbs (83.9 - 88.5kg)
5'10" (177.5cm)
39.5''
30.5''
Thighs
Year of Birth
Nationality
31,5''
1984
British
Profession
Era
Bodybuilder, Fitness Model, Online Coach
2000, 2010
| | |
| --- | --- |
| Weight | 185 - 195lbs (83.9 - 88.5kg) |
| Height | 5'10" (177.5cm) |
| Chest | 39.5'' |
| Waist | 30.5'' |
| Thighs | 31,5'' |
| Year of Birth | 1984 |
| Nationality | British |
| Profession | Bodybuilder, Fitness Model, Online Coach |
| Era | 2000, 2010 |
---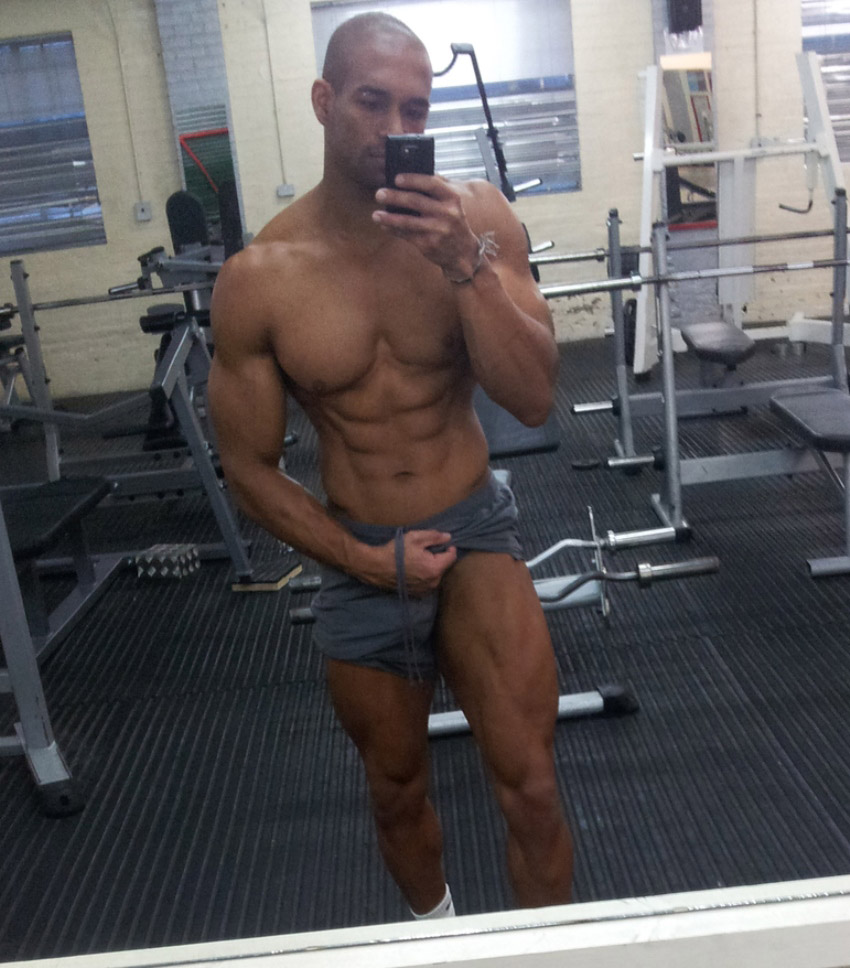 "We all start somewhere and our starting points are more than often, different. Just don't be discouraged because you can't visualize your end goal – that should be your motivation to see it through to the end.."
Accomplishments
Jason has been a cover model for numerous respected magazines, including some of the most popular in Britain. He's also a Pro bodybuilder, fitness model, and an online personal trainer with many years of experience in his field or training.
Achievements
Miami Pro UK Championship 2012- 1st place (weight category and overalls)
WBFF European Pro Card Qualifier 2012 – 2nd place
WBFF Pro Las Vegas 2013 – NP
WBFF World Championships 2014 – NP
---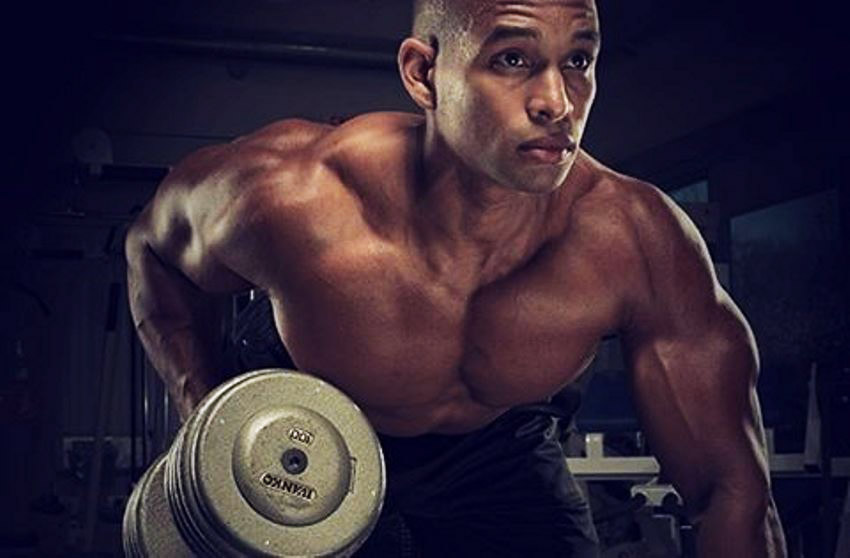 "Training should be hard but killing yourself in the gym day in and day out usually does more bad than good, you can apply the same rule you hear many business moguls preach, work smarter not harder."
Biography
Early Stages
Jason was born in 1984, London, UK, and during his early years, he was always an active child. Dwarika said that even though he was active, he still had a weight problem, which didn't bother him at first, but as the years passed he would become more and more insecure about his image.
It was during high school that Jason's dissatisfaction with his looks reached its peak, and at the age of 16, he decided to change his body by joining a gym. Jason wanted to become like one of the people he saw in magazines – a chiseled physique with ripped six pack abs. He already had some basic knowledge before he joined a gym, but it wasn't enough if he was to become like one of the models he looked up to.
He said; "I first entered the gym back in 2002 with the notion of achieving something more than just training chest and arms." According to Jason, the only thing he knew how to do at the time were push ups, pull ups, running on a treadmill, and doing biceps curls. During that time, Jason has also started practicing kickboxing, and the gym was a way to improve his conditioning so he could become a better fighter.
It didn't take long for Jason to realize that weightlifting was becoming his new passion, and he soon stopped going to the kickboxing classes altogether. After that, he joined a more "respectable" gym which was run by an ex-professional bodybuilder and was always full of serious weightlifters and powerlifters, which, Jason said, motivated him a lot.
Start of the Career
After several years of commitment and hard work, Jason decided to follow his dream of becoming a fitness model and a professional bodybuilder.
First, he applied for the contest held in the UK for one of the most famous fitness magazines. There were as many as 26,000 aspiring fitness enthusiasts that participated in the contest, and to Jason's surprise, he made it to the final 10. Furthermore, he was one of the few chosen people that were invited to feature in six editions of one of the most popular men's fitness magazines in the UK over the course of 2 years.
Needless to say, Jason was astonished by his achievement, and it was at that point he realized that he was onto something bigger, and soon started working even harder towards his goal of becoming a popular fitness icon and a bodybuilder.
Injury as a Setback
Several months after his placing in the contest, Jason said that he started to contemplate about competing in shows.
He had only one problem in his way, and it was a knee injury that he had from his childhood. He damaged his right knee and had a torn cartilage due to a car accident he was involved in. Jason realized he had a problem which stopped him from competing, and he had to go through a 2-year long rehabilitation process in order to fix it.
The British model admitted it was something that caused a lot of frustration, and he couldn't do anything about it except waiting for it to heal.
---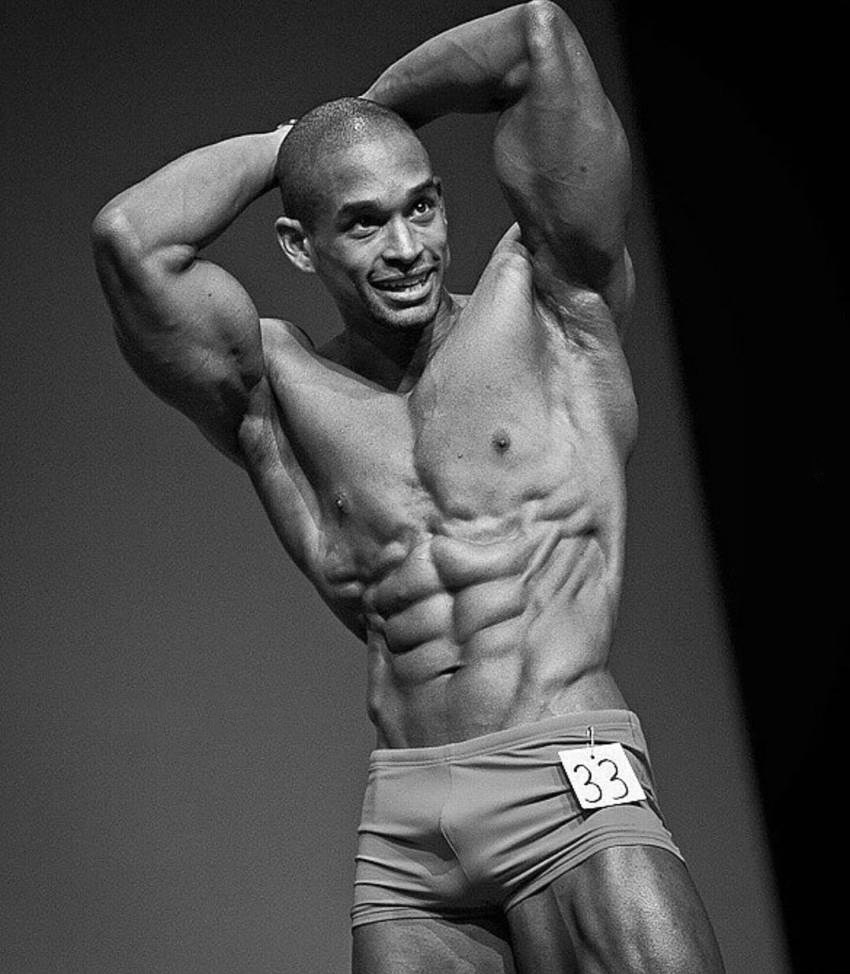 ---
Debut and Pro Card
After spending almost 2 full years treating his knee, Jason successfully started preparations for his first upcoming show, the 2012 Miami Pro UK Championship. Several months of strict dieting and hard work in the gym went by, and Jason stepped on the stage for the first time.
He admitted it was an incredible feeling, and even more incredible was the fact that Jason managed to take home 1st place in his debut show – not just his weight class, but also overall.
It wasn't long before Jason stepped on the stage once again, later that same year – this time he came in a respectable 2nd place, but also managed to win his Pro card, thus, achieving his dream of becoming a professional bodybuilder.
Other Competitions and Popularity
Over the course of 2 years, Dwarika competed in 2 more shows – the 2013 WBFF Pro Las Vegas and the 2014 NPWBFF World Championships, before stepping off stage to pursue his business career and expand his social media following.
Ever since he joined the gym as an overweight 16-year old teenager, Jason has since become a professional bodybuilder, a cover model for many reputable magazines, and an online personal trainer who inspires many people around the world to achieve their dream physique.
---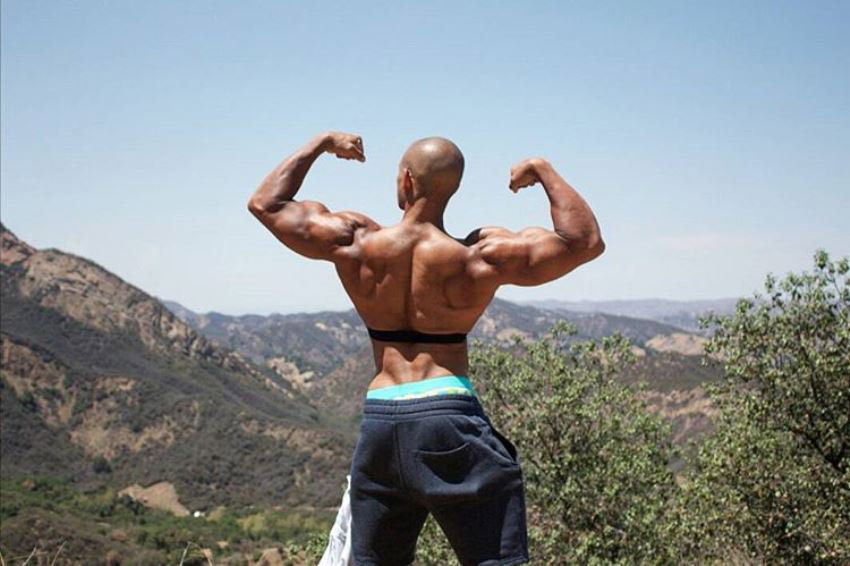 "Muscle don't grow by themselves, you have to train harder than you did yesterday to get a better result than you did last week. You must live outside of your comfort zone!"
Training
Tips for Novices
Dwarika shared some of the best advice he learned over the years of intense training in the gym, and they are;
 Have patience – Jason believes that one should not expect fast results, as those usually don't last long. According to him, the best way is to invest in slow progress, and that type of progress is much more solid long-term.
 Preparation and sacrifice – Knowing the body and eating quality food day in and day out is crucial for long-term growth, according to the British bodybuilder.
Train Hard
Favorite Exercises
Jason's favorite exercises are:
Squats – He believes that squats are the best movement for stimulating the whole body.
Deadlifts – Jason does them to increase his raw power and strength.
Military Press – Incredible shoulder pump is one of the main benefits of this exercise, according to Jason.
Workout Split
Jason likes to do short, but intense training sessions, as he believes those are the best for lean muscle gain.
His weekly routine usually looks like this:
Monday – Chest and Calves
Tuesday – Hamstrings and Abs
Wednesday – Shoulders, Calves, and Triceps
Thursday – Quads and Abs
Friday – Back, Calves, Biceps
Saturday – Active recovery or Outdoor Hike
Sunday – Deadlift or Metcon Circuit
---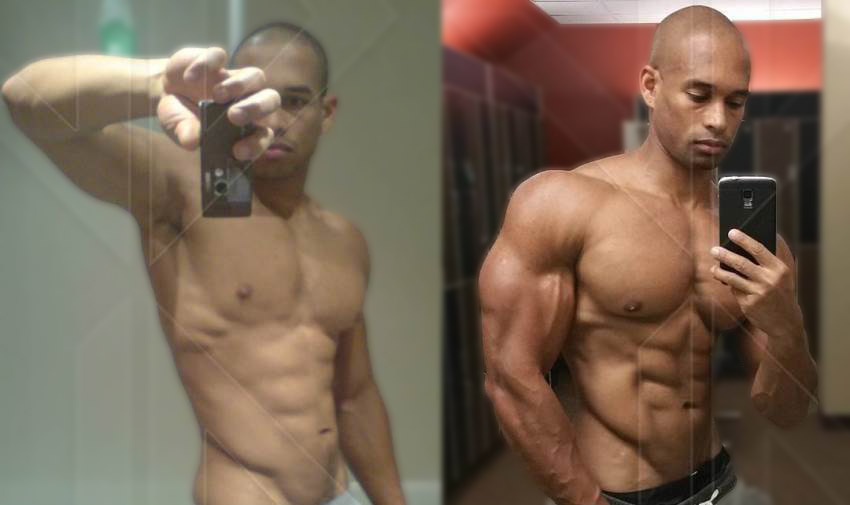 "Sure we all appreciate cars, clothes, houses and things but when was the last time you appreciated a sunset??"
Nutrition
When it comes to dieting, Dwarika isn't a fan of bulking or cutting, but rather he likes to stay ripped during the whole year, and if he wants to gain size, he usually stays at around 10% body fat and tries to gain as much lean muscle mass as possible.
Meal Plan
Dwarika's daily meal plan looks something like this:
Meal 1 – 1/2 cup eggs white Omelette 3 omega-3 eggs, turkey bacon, hemp oil, porridge
Meal 2 – Chicken breast or thigh, basmati rice, olives, greens
PWO – Apricots, 0% fat yogurt
Meal 3 – Chicken or turkey breast, white potato, almonds, greens
Meal 4 – Salmon or steak, sweet potato, greens
Supplementation
Jason uses a few supplements which he believes are beneficial for aiding in muscle recovery and lean muscle mass gain, and they are Omega 3 capsules, Vitamin C, ZMA, Glutamine, Beef Protein, Krill Oil, and Multivitamins.
---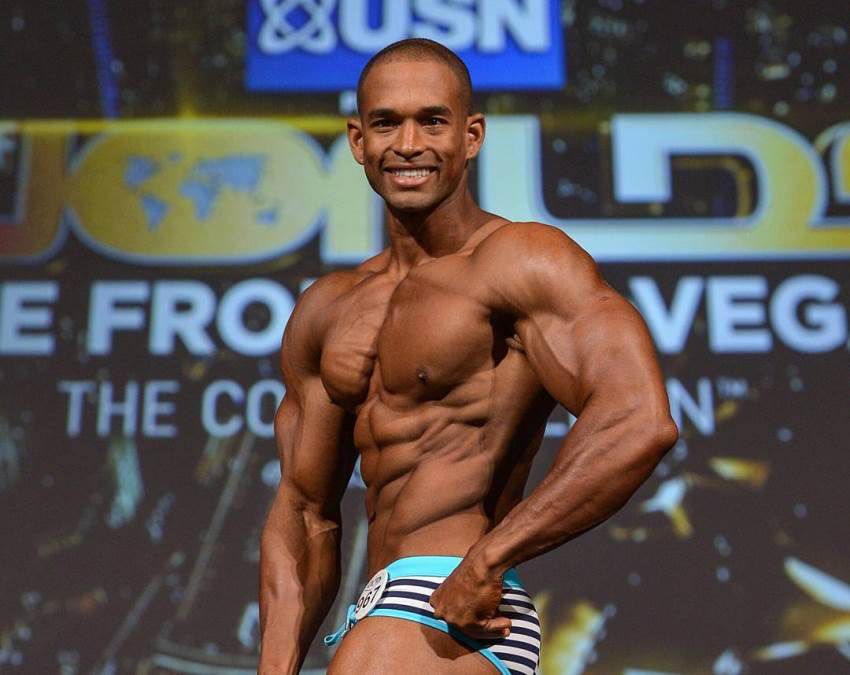 "They say you can tell a lot about someone by the way they work, regardless of who is or isn't watching."
Idols and Influences
Jason mentioned Michael Jordan as his favorite idol. He would always admire Jordan's work ethic and the legacy he left.
Dwarika also mentioned his British countryman, Rob Riches, as a source of inspiration – he believes that Rob reached enormous success during the time in which fitness industry was "almost non-existent in the UK at that time."
---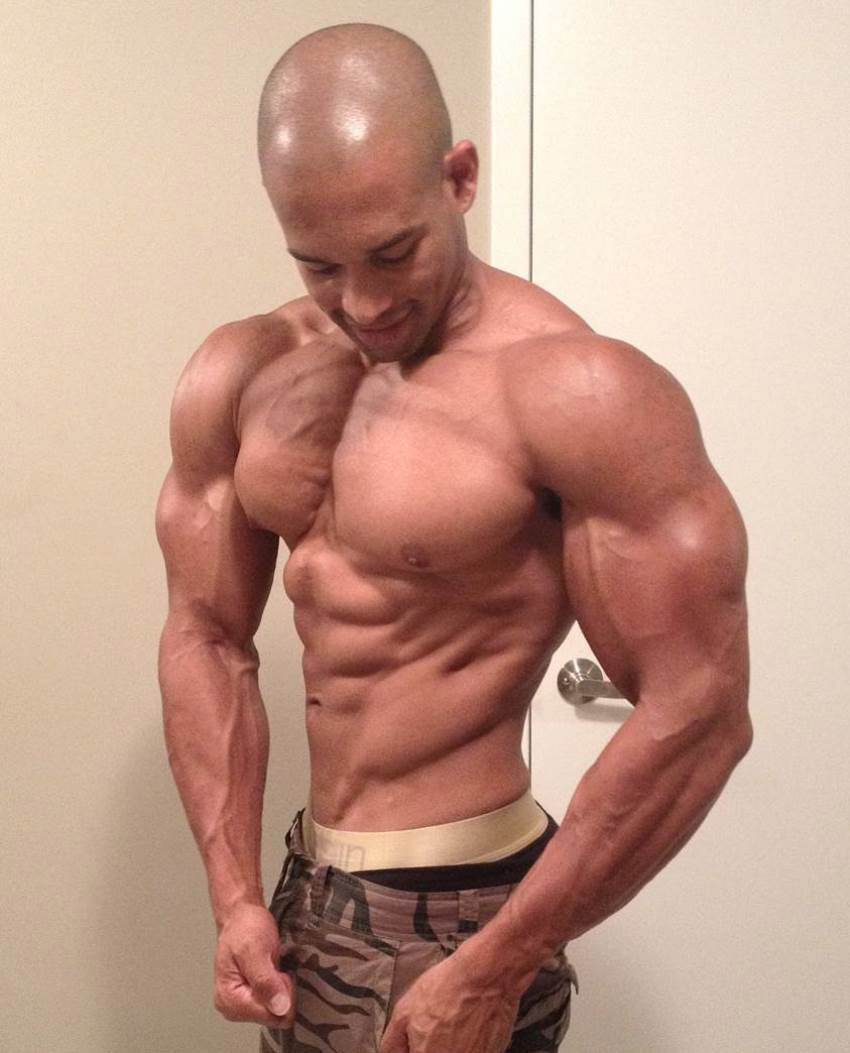 "Earth is an incredible place and you should always make time to appreciate it."
What we can learn from Jason Dwarika
Patience, hard work, and the constant drive to grow bigger and better are only some of the things we can learn from Jason. Maybe the most important one is patience.
His perseverance helped him to successfully overcome all of his obstacles and is now enjoying the fruits of his labor. Being patient is one of the most important factors in almost anything, and with enough patience, just like Jason, you too could achieve your own physique of greatness.