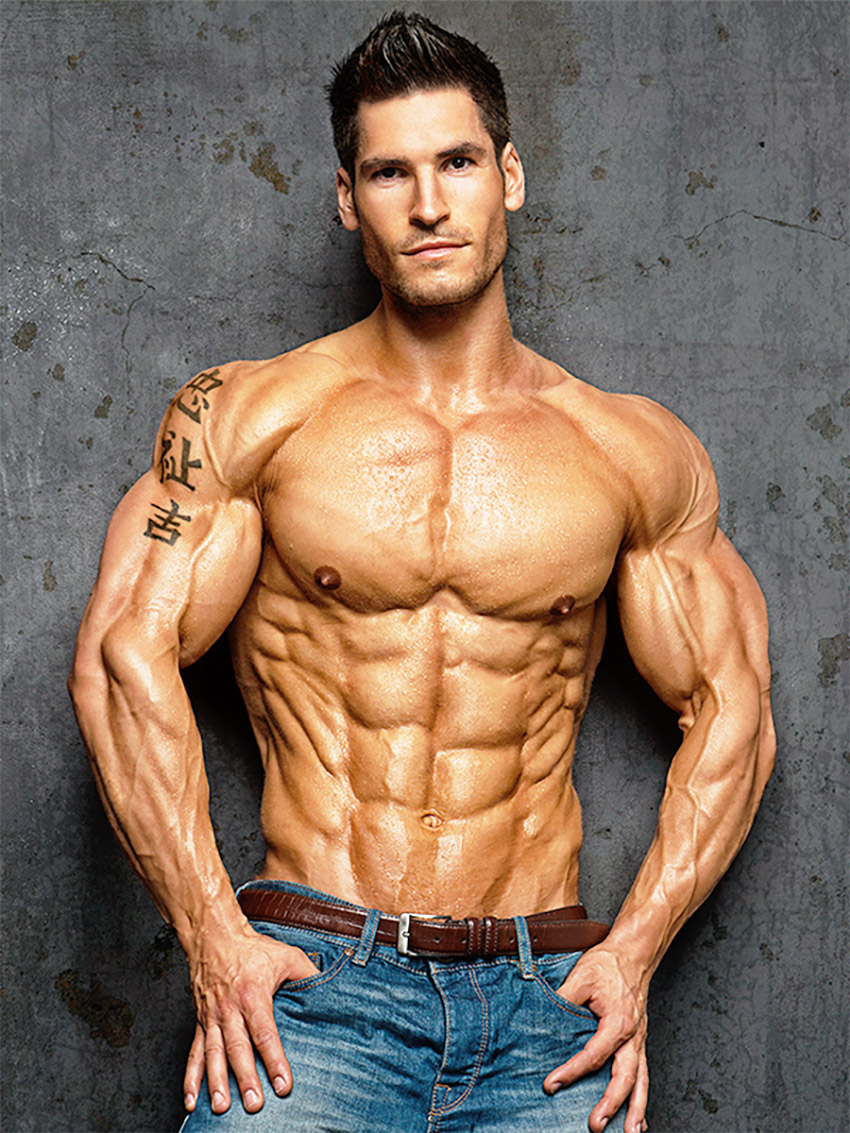 Jamie Alderton
Bodybuilder, Model, Personal Trainer, Retired Soldier
From serving in the British Army to running a successful personal training business and working with some of the top supplement brands in the world. Jamie's succeeded with dedication, military discipline, and consistency.
Known for his lean physique and hard work ethic, Jamie's a model not only in the magazines, he's also a model of inspiration for anyone wanting to achieve greatness.
This is his story:
---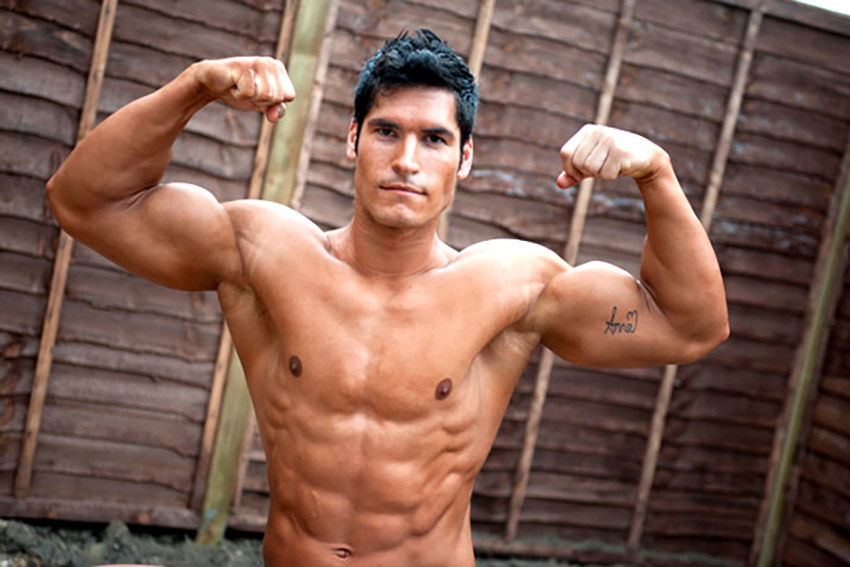 Athlete Statistics
Full Name: Jamie Alderton
Weight
Height
Year of Birth
Nationality
185 - 195lbs (83.9 - 88.5kg)
6' (183cm)
1985
British
Profession
Alias
Era
Bodybuilder, Model, Personal Trainer, Retired Soldier
Jay
2010
| | |
| --- | --- |
| Weight | 185 - 195lbs (83.9 - 88.5kg) |
| Height | 6' (183cm) |
| Year of Birth | 1985 |
| Nationality | British |
| Profession | Bodybuilder, Model, Personal Trainer, Retired Soldier |
| Alias | Jay |
| Era | 2010 |
---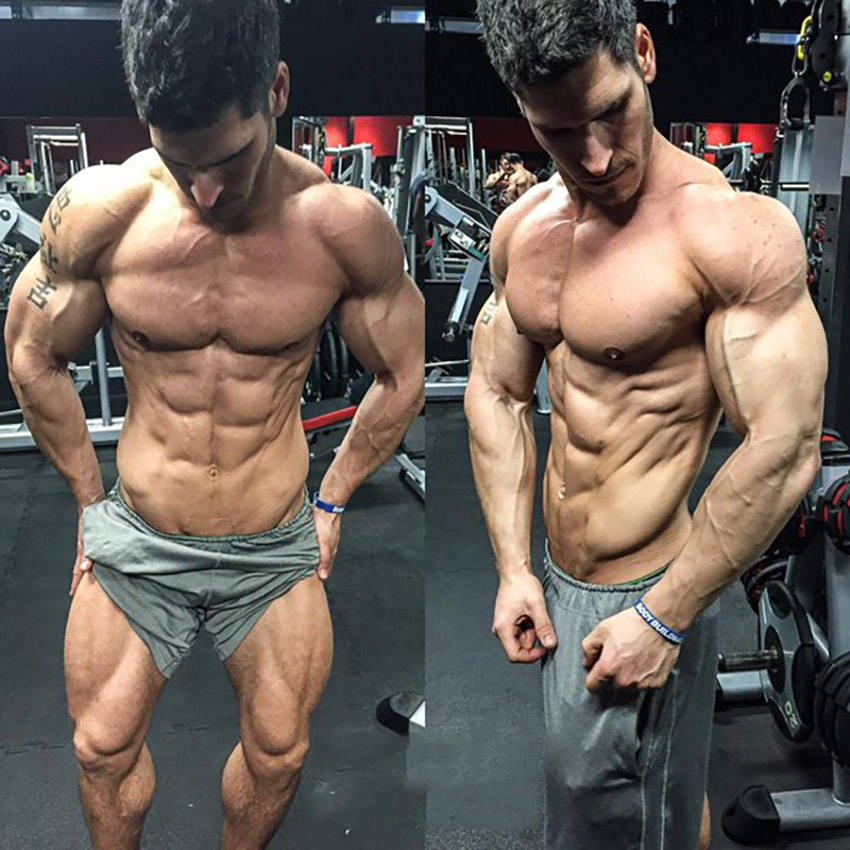 Accomplishments
Winning The Pro Card
When Jamie left the army he entered his first bodybuilding competition and came in second place. In 2010 Jamie signed up for his second competition where he took first prize and walked away with the winning title.
Tasting the victory of his previous competition, and enjoying the feeling of competing, Jamie entered the WBFF European championships in Iceland, he again walked away with first place where he won his pro card in 2012.
Apart from competing on stage, Jamie also works as a body transformation coach. He's also very active on social media where he shares hints and tips on how to perform exercises along with nutrition insights to his masses of followers.
---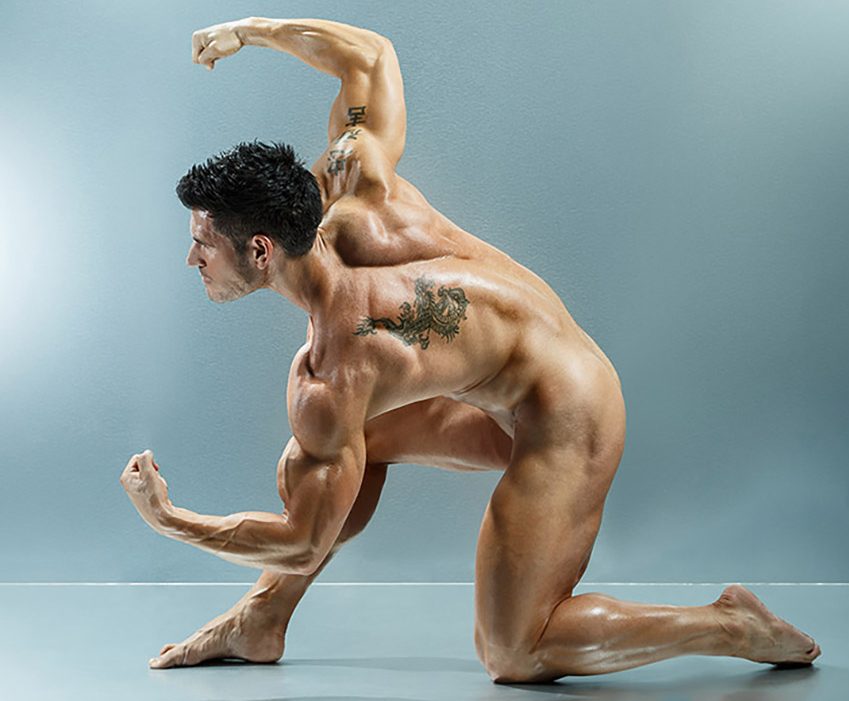 Biography
Ever since Jamie was a youngster, he was always into keeping fit and active. He started lifting weights at a young age when he was in his school on his lunch hour.
He admits he was a very disruptive child with too much energy and at the time no real way to channel his energy until he discovered the gym. Health and fitness remained in Jamie's life all the way through school, then continuing in college and then onto the British Army.
Taking The Lead
He spent a total of seven years in the British Army, his physical activities were very structured and robust. When Jamie left the Army he no longer had someone standing over his shoulder telling him what to do and when to do it, for Jamie, he felt it was a natural progression to continue in the world of fitness.
"It felt natural to move into bodybuilding! I had an imaginary person over my shoulder telling me that 'I must train' and 'Follow the diet.' The routine carried over to civilian life."
With Jamie's busy life schedule, managing clients and working full-time day and night, he also has a family to care for. Managing to fit everything into a 24 hour period is why Jamie's a top class athlete. One of his secrets to achieving this is to only sleep 4-5 hours each night, he'll admit he knows his body needs more, but the love for what he does keeps him going each day.
Getting Serious With Fitness
When he left the British Army in 2009, that's when he got serious with fitness. Jamie says, "It just kind of fell into my lap as I've always loved going to the gym and was talked into competing back in 2010. From then on I was hooked!"
Jamie loves to compete, "Competing is the best feeling in the world!" He loves the sacrifices you have to make, the diets, the strict training regime, and then to walk on to the stage in front of a huge crowd really get's Jamie going. "There's no better feeling especially if you win!"
With pro competitions under his belt, Jamie's made a successful career out of training clients, sponsorship deals and being featured in numerous modeling ads.
---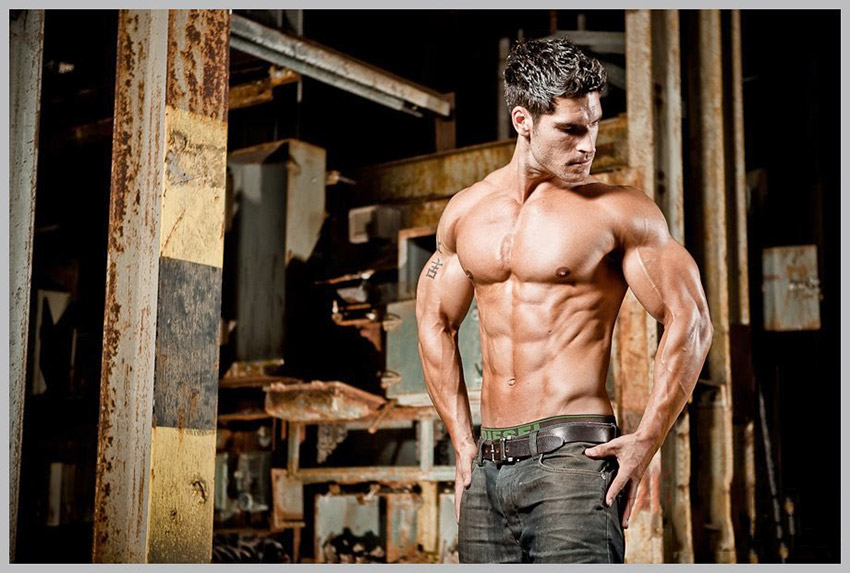 "Have a goal and stick to it and don't make drastic changes every week! Small changes to diet and training over a prolonged period of time makes champions!"
Training
Jamie isn't a huge believer in sets or reps, not in the typical sense. He prefers high sets, low sets, pre-exhaust training and power training. Jamie says, "Muscle confusion is the key to growth because if your muscles are confused and being torn, the muscle fibers are going to grow and you will progress."
"I don't like to stick to the typical three sets, eight repetitions. I like doing high sets; I like doing low sets."
Three Week Protocol
Structuring his programs around a three-week protocol, which will consist of a week doing pre-exhaustion training, then power training in the second week, then onto endurance training. The endurance week is based on heavy weights, and buy pushing to hit higher reps really tests your capabilities.
If Jamie were to recommend exercises to any of his clients or anyone looking at starting for the first time, there are three movements that he will always use. These are:
Deadlifts – "Great for all round strength."
Rear shoulder push-press – "Shoulders are my strongest body part and I can Push Press 130kg doing this."
Quads – "Anything that hammers my quads! I love the pump feeling in your legs."
High-Intensity Interval Training – "as it's the most effective for cutting up."
---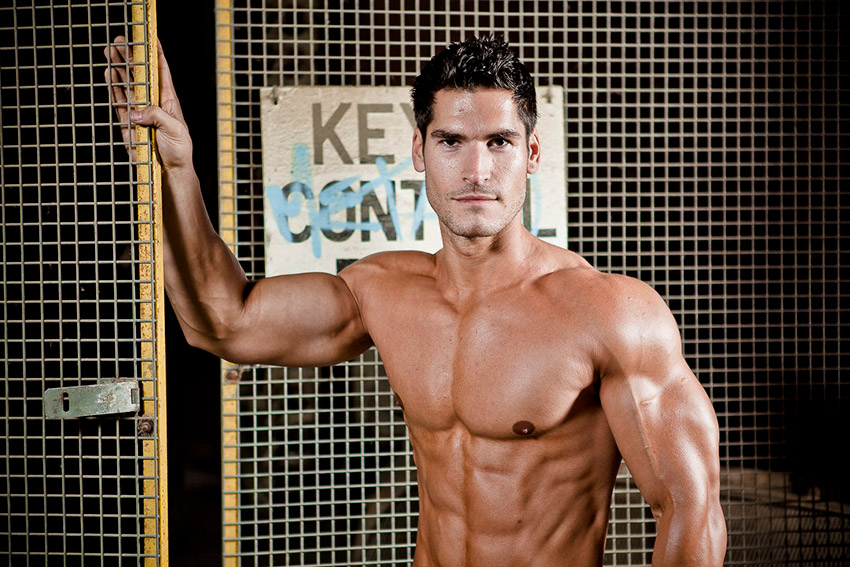 Nutrition
Jamie is very strict with his diet when getting ready for any type of competition or photo shoot. Some of his favorite foods are mackerel with avocado and for his cheat meals he loves pizza and skittles.
Carb Cycling
For the actual diet Jamie uses is a carb cycling plan. This involves eating low amounts of carbs on certain days and high amounts on other days. Most professionals who use this approach will keep the high days for their heavier workouts. But for the elite like Jamie, he will most likely train hard even on the low days.
An example of Jamie's diet can be seen below.
"This is a great diet when wanting to get shredded and maintain maximum amounts of size and muscle."
Day 1 – 153g Carb Day
Day 2 – 153g Carb Day
Day 3 – 56g Carb Day
Day 4 – 56g Carb Day
Day 5 – 250g Carb Day
Jamie's top tip for creating your own carb cycling plan is to find your high day, and then work out where you can remove your carbs on the low days, such as removing your carbs at breakfast, lunch, or dinner.
Pre and Post Workout
As for fueling up before the gym, Jamie will like to eat a decent breakfast with a good protein and carbohydrate source.
For post workout, he's a sucker for the British candy skittles, and a protein shake, Jamie says:
"Some skittles and a protein shake. There's no scientific backing or reason for the skittles, I just really like them. Some people over-complicate things in diet and try to analyze why I eat them but it's plain and simple – I like them!

A diet should consist of lifestyle choices and changes so when the weight comes off you can keep it that way but you have to factor things into that you like to eat too!"
---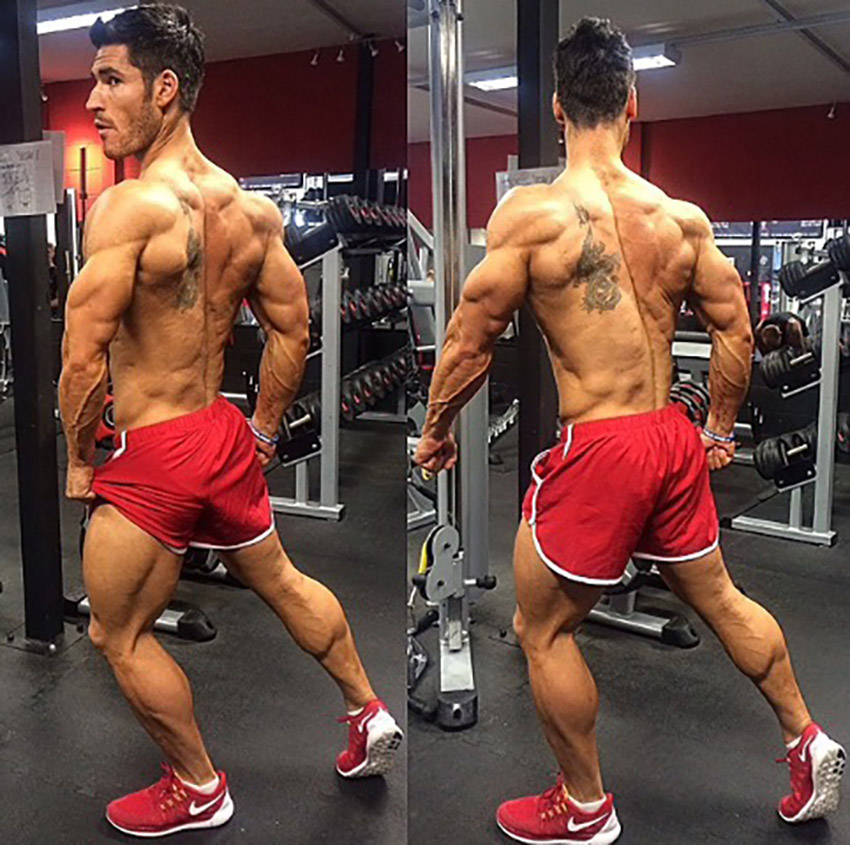 Idols and Influences
With seven-year military experience, there's been a lot of discipline and structure that's stuck with Jamie throughout his professional career. This has been a huge influence in helping him to drive and push forward in achieving greatness. Jamie is also inspired by the old time greats such as Arnold and Frank Zane.
---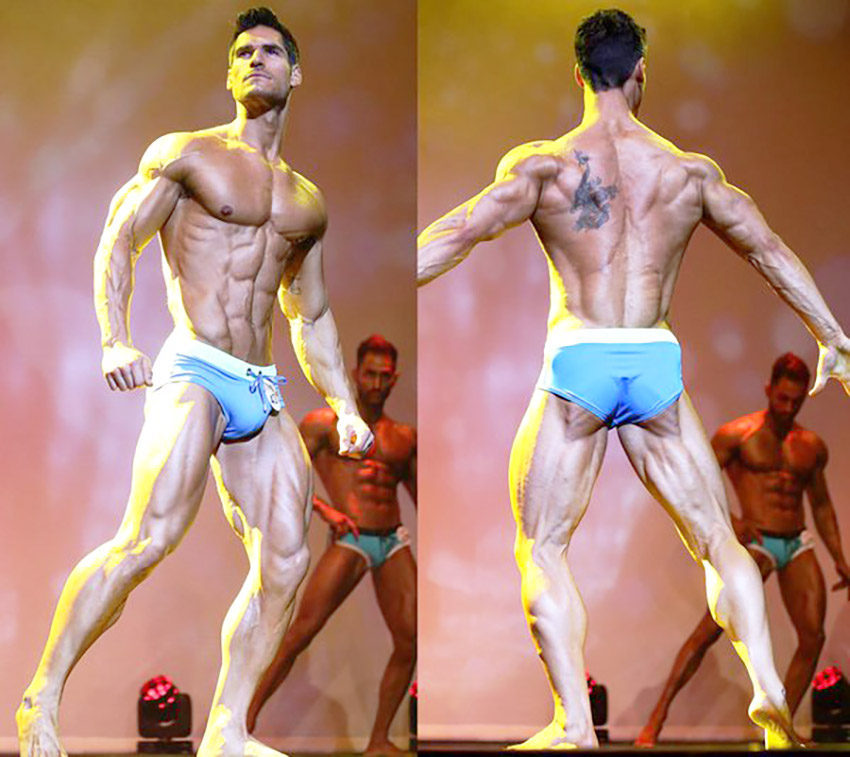 "Work hard! Stay Focused and your time will come! Always stand out from the crowd as this is what gets you noticed and my biggest advice for beginners is to research, read and experiment with diet and training!

Everyone is different and what works for one person might not exactly work for you so try a few things out and don't be afraid to ask questions."
What we can learn from Jamie Alderton
Jamie has some really good advice for anyone wanting to achieve their goals in life. For example, Jamie will start his day at 5am with a power walk along the beach, then he'll go home, write a days plan, and feed his daughter. Then he will go straight to work where he will train his clients and answer a ton of emails. The entire day will keep him going until 11pm, for seven days a week.
For anyone looking for advice, Jamie will always start with "Work your ass off" & "Work hard!" The second piece of advice Jamie has to offer is, if you are going into the fitness industry (or anything you have your eyes set on) you must be passionate about it and "go for it!" If it's the fitness industry that you want to pursue a career in, Jamie says "be nice as no one likes to work with nasty people."
As we can see from Jamie's advice and experience, to achieve your goals it takes discipline, hard work, and consistency, but with the same passion and drive to move forward towards your goals, you too can have your very own physique of greatness.