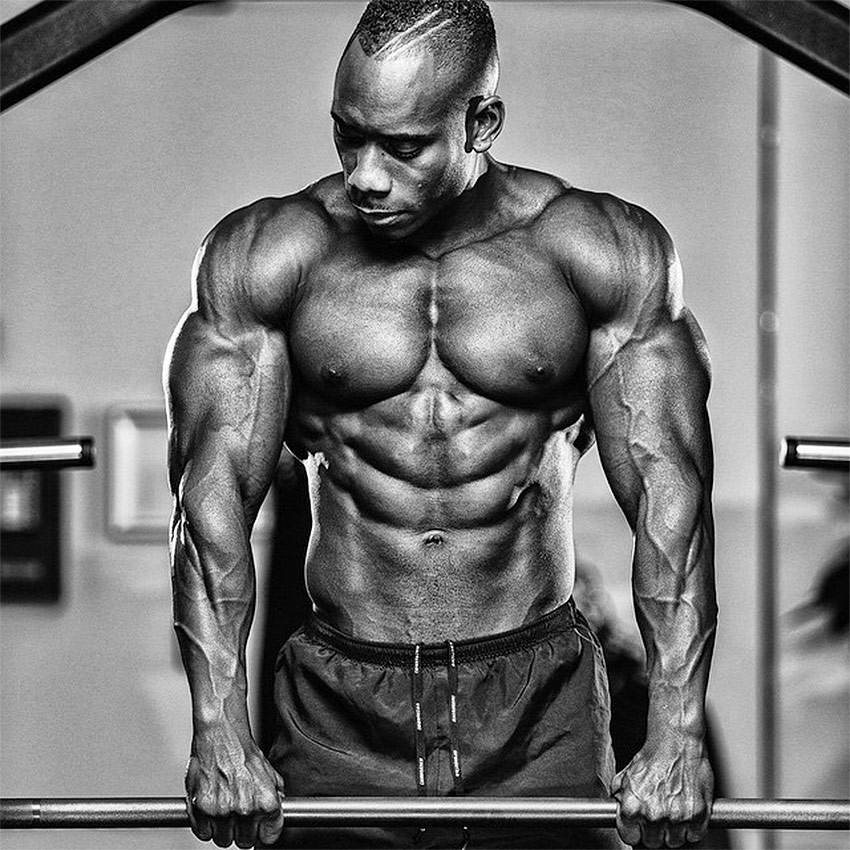 Henson Hinds
Professional Bodybuiler, Personal Trainer, Fitness Model
Born in Malabar (Trinidad & Tobago) and raised in the UK, Henson is a fitness model and bodybuilder. He earned his WBFF Pro Card in 2014 – successfully becoming the first man from his birth country to become a professional in the sport.
As a result, he gained a lot of recognition in Trinidad & Tabago that year; featuring in the country's most popular magazine and TV stations. Since then, Henson began working as a personal trainer, coaching others to sculpt their dream physiques and chase their ambition.
---

Athlete Statistics
Full Name: Henson Hinds
Weight
Height
Year of Birth
Nationality
205 - 215lbs (88.5 - 93.0kg)
5'10" (177.5cm)
1989
Trinidad & Tobago
Profession
Era
Professional Bodybuiler, Personal Trainer, Fitness Model
2010
| | |
| --- | --- |
| Weight | 205 - 215lbs (88.5 - 93.0kg) |
| Height | 5'10" (177.5cm) |
| Year of Birth | 1989 |
| Nationality | Trinidad & Tobago |
| Profession | Professional Bodybuiler, Personal Trainer, Fitness Model |
| Era | 2010 |
---

Accomplishments
Competition History
2013 Miami Pro, Fitness -3rd
2014 WBFF London, Fitness Model – 1st (Pro Card)
---

---

Training
Henson enjoys training in the gym between 5-6 days per week. He trains multiple muscle groups every session – placing a particular focus on his legs, which he believes has always been his weak point.
He prefers volume over weight, performing up to 12 reps each set – fitting in supersets and triple dropsets, believing his body responds the best to this type of training.
In terms of cardio, Henson exercises on the cross-trainer and treadmill, making use of HIIT to burn extra calories when he needs to.
Workout Routine
Monday – Quads and Calves
Tuesday – Chest and Triceps
Wednesday – Back and Biceps
Thursday – Shoulders and light Calves
Friday – Hamstrings and Calves
Saturday – Quads, Hamstrings and Calves
Supplement Stack
Here's what Henson takes:
---

Nutrition
Henson aims to eat in order to fuel his physique, not simply to enjoy his meals. He believes that "giving your body what it needs, and nothing else" is the key to achieving your dream figure.
For this reason, he plans his diet around white fish, chicken breast, sweet potato, and green vegetables. The athlete prepares all of his meals 2 days in advance, so he's always ready to encourage his body to develop.
---

Idols and Influences
Henson tries to source all of his motivation from his goals and achievements, but he enjoys keeping an eye on athletes that are successful in the modern era – such as Ulisses Jr and Simeon Panda.
---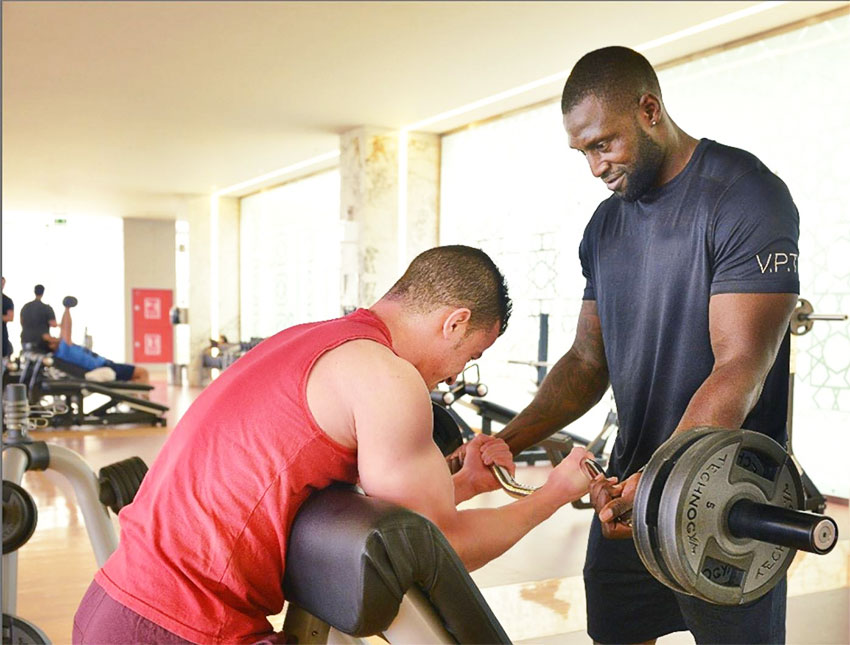 Henson working as a personal trainer.