Henri-Pierre Ano
Professional Bodybuilder, Sponsored Athlete, Personal Trainer
Henri-Pierre Ano is a Canadian IFBB Pro bodybuilder and personal trainer. Unlike many professional bodybuilders, Henry didn't have a long history of weight training, or competing. In fact, Henri spent the majority of his early life playing sports such as hockey and basketball.
It wasn't until Henri turned 25, when he stepped into the weight room for the first time. This is when his ambitions started to change – seeing the progress in his physique from weightlifting encouraged Henri to leave sports behind to start a career in bodybuilding instead.
Ever since he made this decision, Henri has risen to the top of Canada's bodybuilding scene. He's since won numerous bodybuilding accolades, including the 2013 Canadian Nationals trophy, which saw him enter the famous IFBB Pro league.
This is his story:
---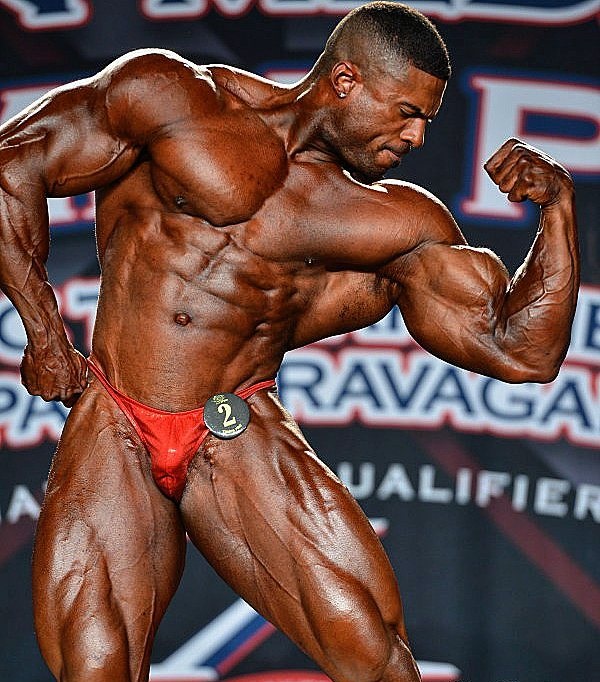 Athlete Statistics
Full Name: Henri-Pierre Ano
Weight
Arms
Chest
Waist
255 - 265lbs (115.7 - 120.2kg)
22,5''
58''
32''
Thighs
Calves
Age
32''
19''
41
Date of Birth
Nationality
Profession
October 15, 1981
Canadian
Professional Bodybuilder, Sponsored Athlete, Personal Trainer
Era
2010, 2000
| | |
| --- | --- |
| Weight | 255 - 265lbs (115.7 - 120.2kg) |
| Arms | 22,5'' |
| Chest | 58'' |
| Waist | 32'' |
| Thighs | 32'' |
| Calves | 19'' |
| Age | 41 |
| Date of Birth | October 15, 1981 |
| Nationality | Canadian |
| Profession | Professional Bodybuilder, Sponsored Athlete, Personal Trainer |
| Era | 2010, 2000 |
---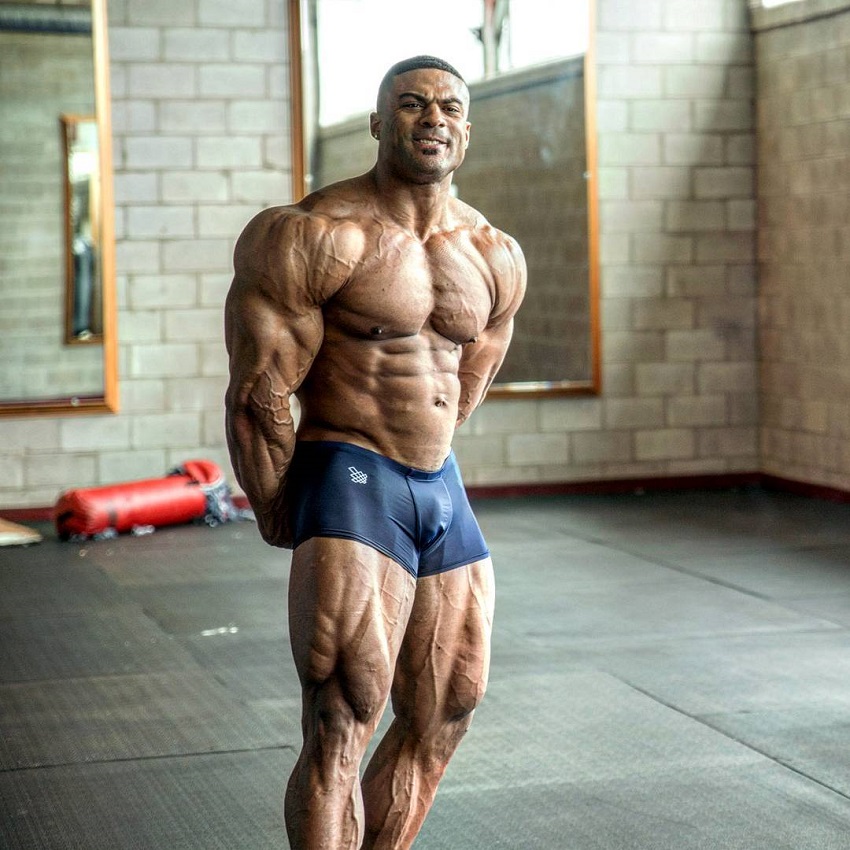 Accomplishments
Bodybuilding Competitions
2016
IFBB Tampa Pro, Men's Bodybuilding, 6th
2015
IFBB Wings of Strength Texas Pro, Men's Bodybuilding, 7th
2014
IFBB New York Pro, Men's bodybuilding, 13th
2013
CBBF Men's Bodybuilding Men's Open, 1st place – Earned Pro Card
2012
CBBF Men's Bodybuilding: Super Heavyweight, 7th
2008
Championnat Provincial Men: Heavyweight, 4th
American Challenge USA, 5th
Fame World Championships & Pro Showdown, 5th
Fame East Montreal, 1st
---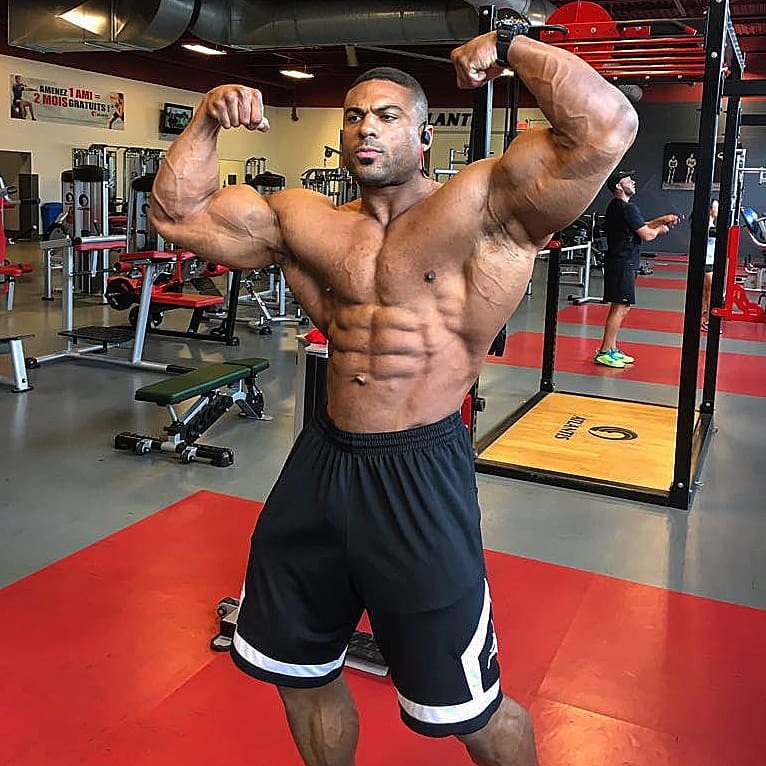 ---
Strength Records
Bench Press (max) – 505 lbs
Bench Press (reps) – 405 lbs x 8 reps
Squat (max) – 505 lbs
Deadlift (max) – 675 lbs
Deadlift (reps) – 495 lbs x 6 reps
DB Press (reps) – 200 lbs x 8 reps
Barbell Curls (max) – 225 lbs
Barbell Curl (reps) – 185 lbs x 4 reps
Alternating DB Curls (reps) 100 lbs x 6 reps
Hammer Curls (reps) – 120 lbs x 6 reps
DB Shoulder Press (reps) – 140 lbs x 8 reps
---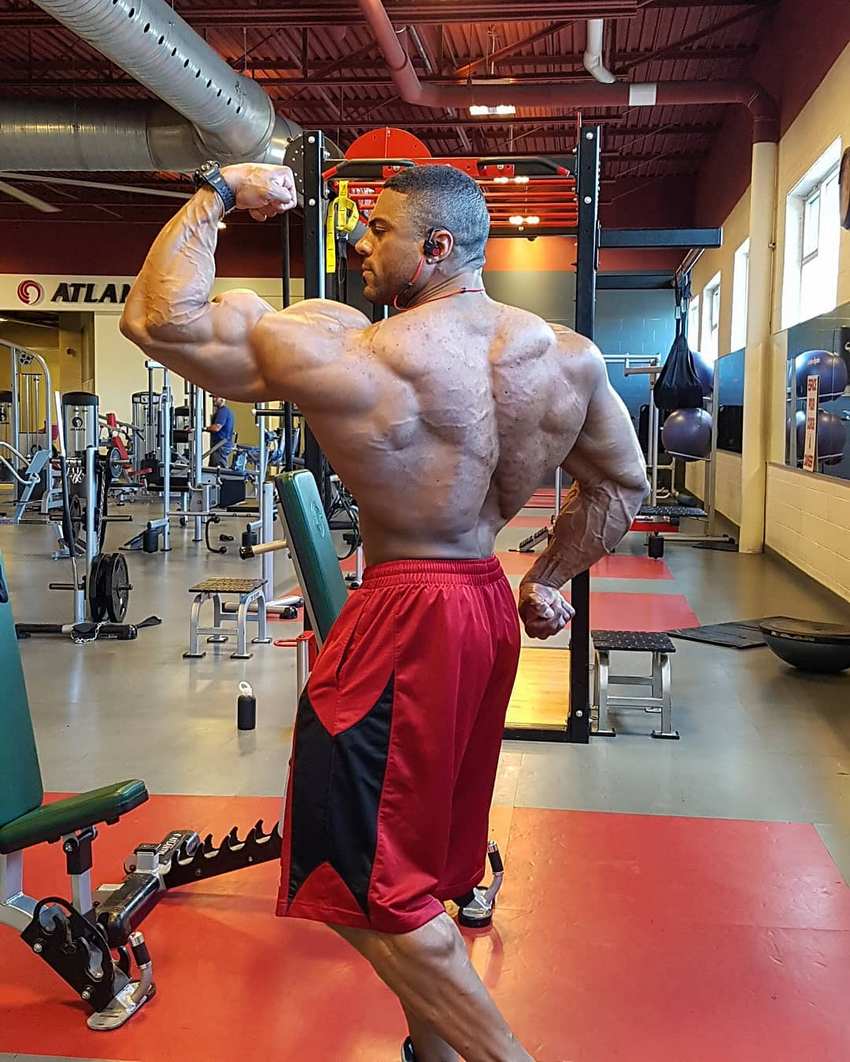 Biography
Background in Ice Hockey
Henri-Pierre Ano was born and raised in Montreal, Quebec. From a young age, Henri was a highly energetic person. He loved to experiment with different sports, both ones that his school offered, and extracurricular activities such as hockey.
It was hockey, in fact, that 'captivated' Henri's attention the most. He was passionate about ice hockey so much, he went on to leave all the other sports behind just to have more time to play his favorite contact team sport on the ice.
Having shown awesome performances in hockey matches, Henri soon became an integral part of his hockey team. However, it wasn't just his performances that made him stand out from the rest.
Having spent years being active, Henri gradually built an awesome-looking physique. This was noticed by his teammates, who began to praise him for his muscular looks.
Late Interest in Bodybuilding
Even though Henri had enormous potential in bodybuilding, and was often encouraged to lift weights by his friends, he never really considered partaking in the 'iron' sport.
It wasn't until the age of 25, 11 years after he started playing hockey, when Henry became interested in weight training for the first time. Stepping into the gym with no previous experience, Henri soon realized weightlifting was something he was meant to do all along. In his own words;
"Right away I got bitten by that bug. I did my first show in 2007 [a year later], a regional, and I won it all!"
At this point, Henri's career in sports was only a 'distant memory,' as he now became determined to build a successful career in bodybuilding instead.
---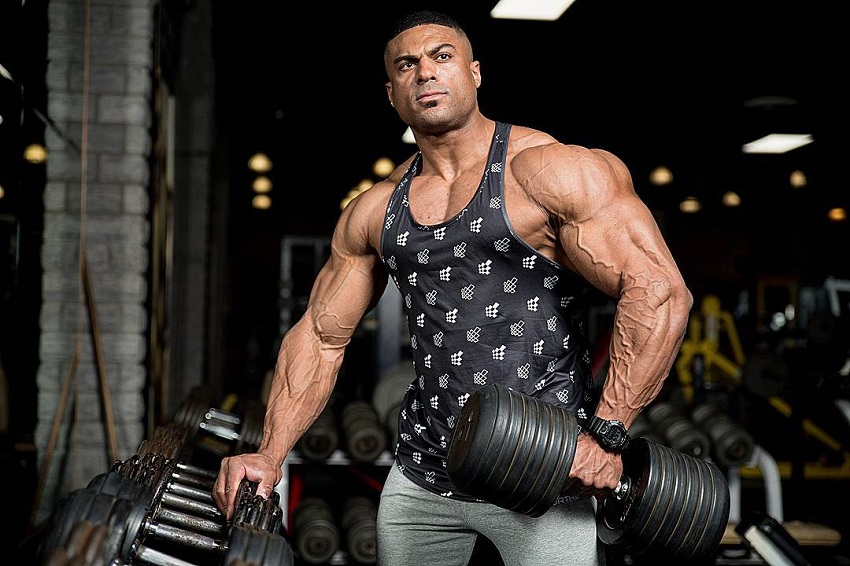 ---
Advances in Bodybuilding
After several years of competing in amateur shows, Henri decided to take on a bigger challenge. He went on to move to the Open bodybuilding category, where all the aspiring pro-bodybuilders competed.
With the help of an IFBB Pro Larry Vinette, Henri drastically improved his physique over the next several months. He then decided to test his new physique and compete in the 2012 Canadian Nationals.
With a top 10 finish, Henri didn't get the results he hoped for. But, he didn't give up. He continued working hard, together with his coach Larry, determined to win his long-awaited Pro Card the following year.
Impressively, Henri's hard work paid off. In the summer of 2013, Henri-Pierre Ano was crowned the Canadian National Champion, earning his Pro Card in the process.
Henri-Pierre Ano Nowadays
With his victory at the 2013 Canadian Nationals, Henri secured a place among the elite bodybuilders of the IFBB league.
He continues to compete in the pro circuit, with a goal of becoming one of Canada's best professional bodybuilders.
---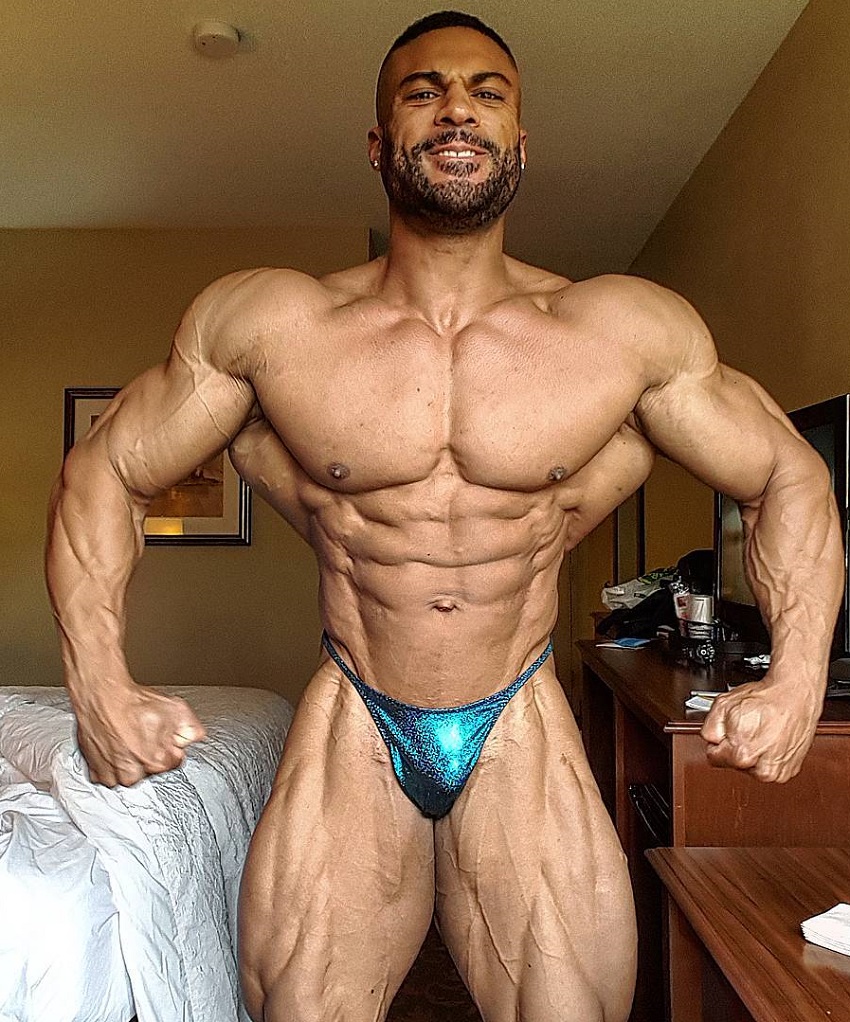 Training
Back Training
Henri's primary goal when training his back is to increase his lat width. In order to achieve this, Henri opts for moderate weights, where he can control the movement with a perfect form.
Henri often states that his goal isn't to lift as much weight as possible. Instead, he aims at building a strong 'mind-muscle connection,' which he believes is more important than weight for muscle growth.
Most of the time, Henri will begin his back workouts with pull-ups. This exercise works on almost all muscles in Henri's back, and is one of his favorite movements in general. After he's done with pull-ups, Henri proceeds onto isolation movements, doing 12-16 reps per set.
Here's how his full back workout looks;
Pull-ups: 4-5 sets, 6-8 reps
One-arm Dumbbell Row: 3-4 sets, 10-12 reps
Seated Cable Row: 4 sets, 14–16 reps
Close-grip Pulldown: 3 sets, 10-12 reps
Stiff-arm Pulldown: 3 sets, 12–15 reps
Face-pulls: 3 sets, 15 reps
---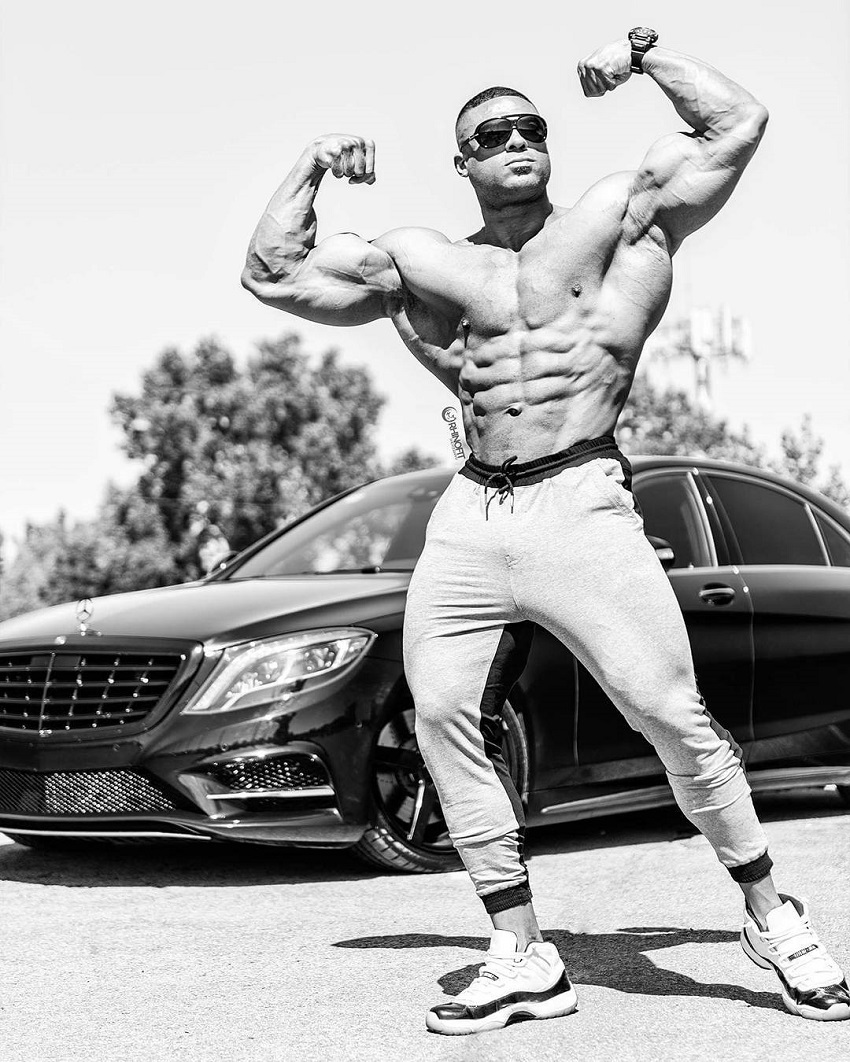 ---
Henri-Pierre Ano's Full Workout Routine
Henri follows as '4-day on, 1 day-off' training regimen. Here's how it looks;
1st Day: A.M. Chest, back
2nd Day: A.M. Quads (heavy) & calves, P.M. Quads (light)
3rd Day: A.M. Shoulders, P.M. Shoulders
4th Day: A.M. Hamstrings, calves, abs
(1 day rest, then repeat)
---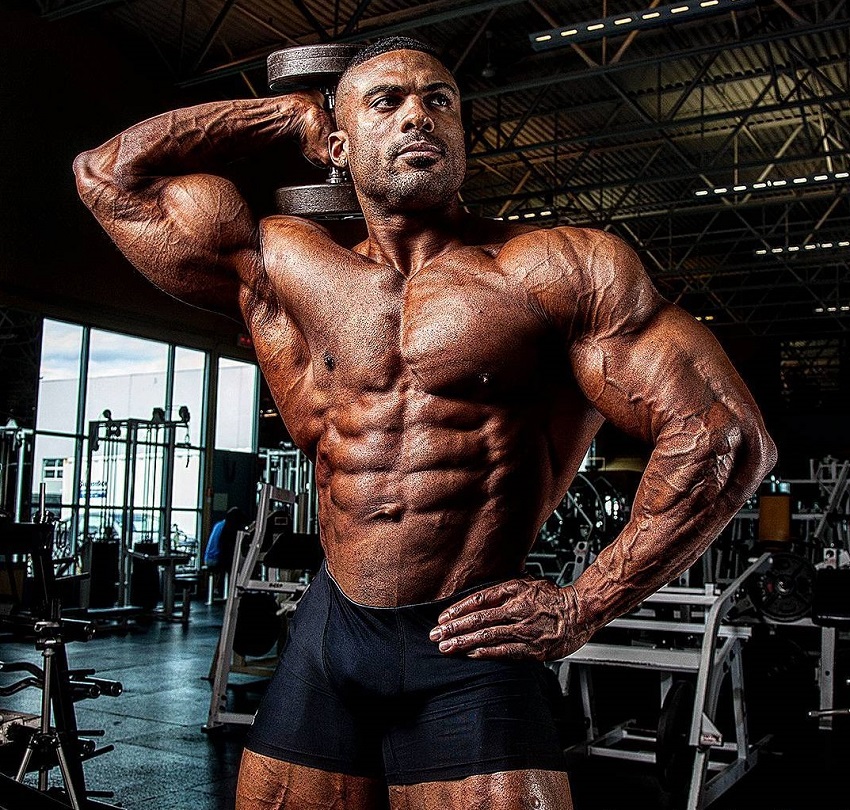 Nutrition
Henri consumes a clean diet based on healthy fats, lean proteins, and slow-releasing carbohydrates. Some of his favorite muscle-building foods include;
Fish
Chicken
Spinach
Broccoli
Brown Rice
Sweet Potatoes
Avocados
Bananas
Most of the time, Henri will follow a healthy, clean, and nutritious diet. However, every now and then, he'll let loose and eat something less healthy. This helps him mentally 'recharge' for the days of dieting ahead.
---
Idols and Influences
One of Henri-Pierre's influences in bodybuilding is Shawn Ray. Known by his nickname the Giant Killer, Shawn is a highly accomplished ex-bodybuilder and entrepreneur.
Henri is inspired by Shawn's achievements in bodybuilding, hoping he'll reach a similar level of success one day.
---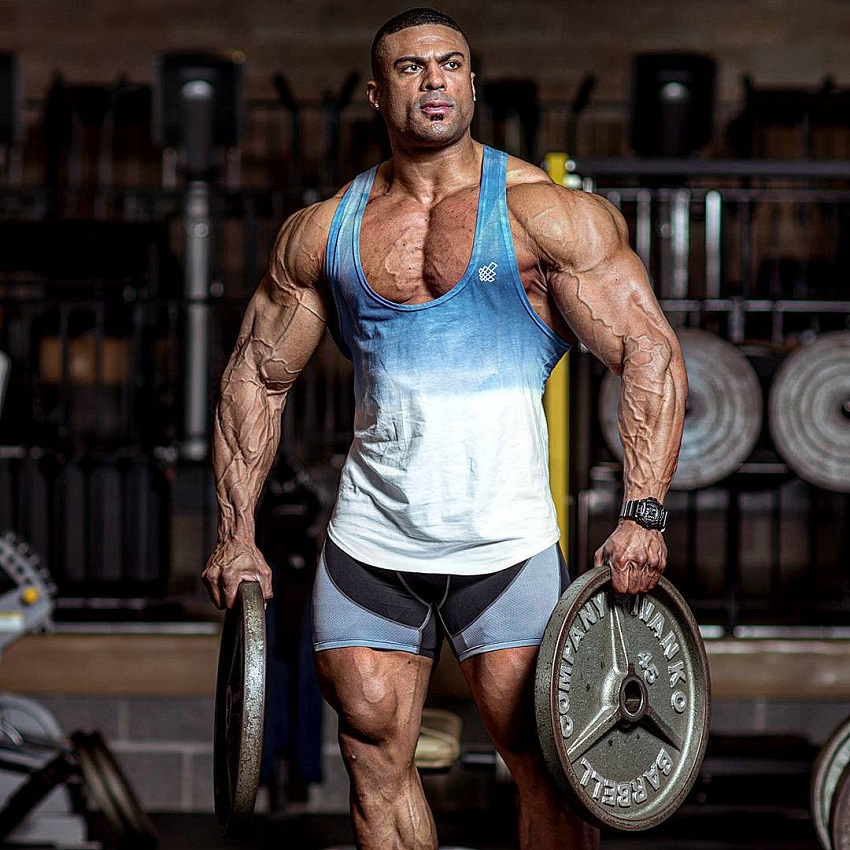 What we can learn from Henri-Pierre Ano
While Henri-Pierre Ano is an accomplished bodybuilder, he didn't initially plan on becoming one. Throughout puberty and early adulthood, Henri wanted to make a name for himself in sports such as ice hockey, American soccer, and basketball.
However, once he entered the gym for the first time at 25, everything changed. Henri quickly discovered his passion for 'lifting,' something that steered him towards starting a career in bodybuilding.
In the end, this is the main lesson we can take away from Henri-Pierre Ano's example; It's never too early, or too late to start doing something that you're passionate about.