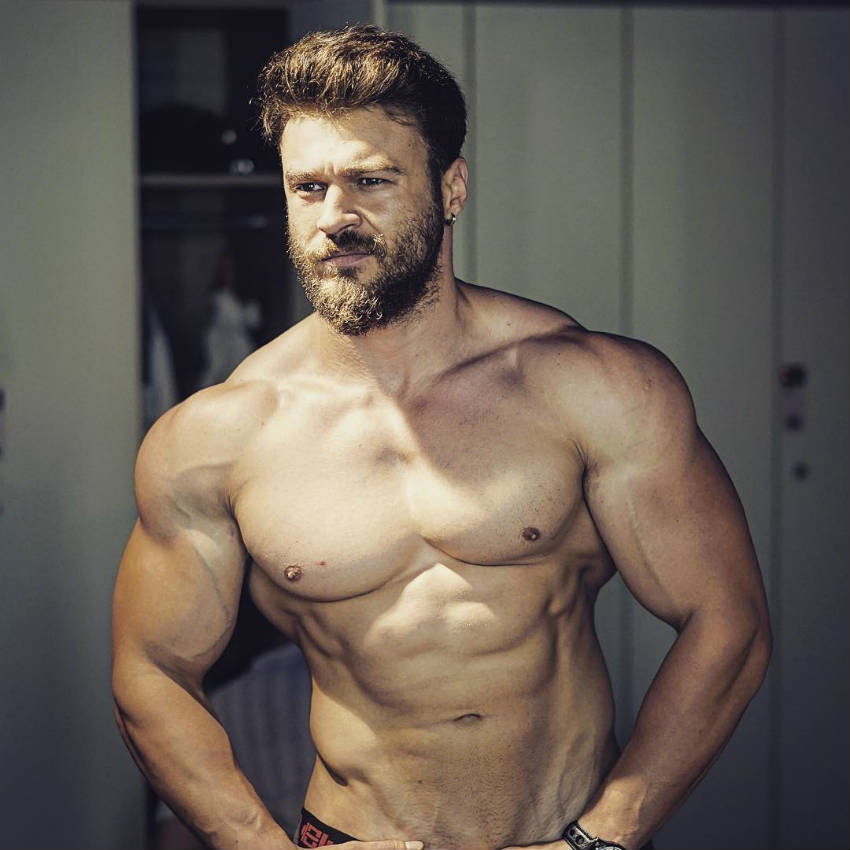 Halim Baydur
IFBB Professional and Physique champion
Halim Baydur is an IFBB professional physique champion and athlete from Yalova, Turkey. He's made a name for himself by winning multiple championships across the country and competing internationally – representing his home region.
Halim Baydur was always passionate about fitness growing up, and played on multiple sports teams at school.
As he entered his late teens, he decided to take up bodybuilding. Halim gradually built an impressive physique which gained him a place on the Turkish Fitness Championship National Team.
Halim worked hard with this team to build a professional level physique. He was able to win the Men's Physique championship at the Wow Kremlin Palace Hotel in Antalya. He also traveled to Spain in May of 2017 with his national team, taking part in the European Figure championships. 
This is his story:
---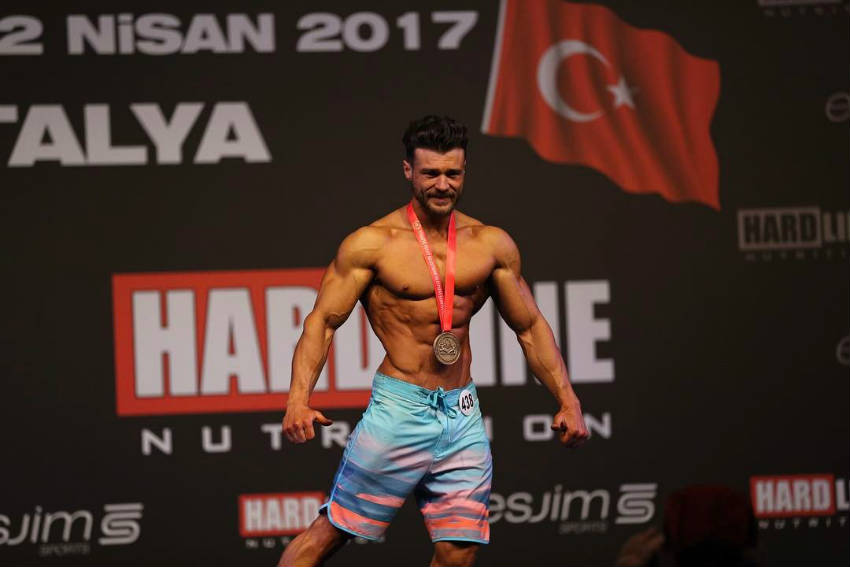 "I want to win the gold medal by representing our country in the best way ."
Athlete Statistics
Full Name: Halim Baydur
Weight
Height
Age
Date of Birth
185 - 195lbs (83.9 - 88.5kg)
5'8" (172.5cm)
34
April 26, 1989
Nationality
Profession
Era
Turkish
IFBB Professional and Physique champion
2010
| | |
| --- | --- |
| Weight | 185 - 195lbs (83.9 - 88.5kg) |
| Height | 5'8" (172.5cm) |
| Age | 34 |
| Date of Birth | April 26, 1989 |
| Nationality | Turkish |
| Profession | IFBB Professional and Physique champion |
| Era | 2010 |
---

Accomplishments
Gained a place on the Turkish national figure team
Turkish figure champion
Has a large social media following
Competitions
2011 – Bodybuilding League contest in Turkey, 5th place
April 2015 – Turkey Athletic Championship Winner, 173cm category
2015 – Black Sea Games Openweight Winner
2016 – Athletic Physics Turkey, 4th place
September 2018 – Athletic Physics Turkey, 3rd place
---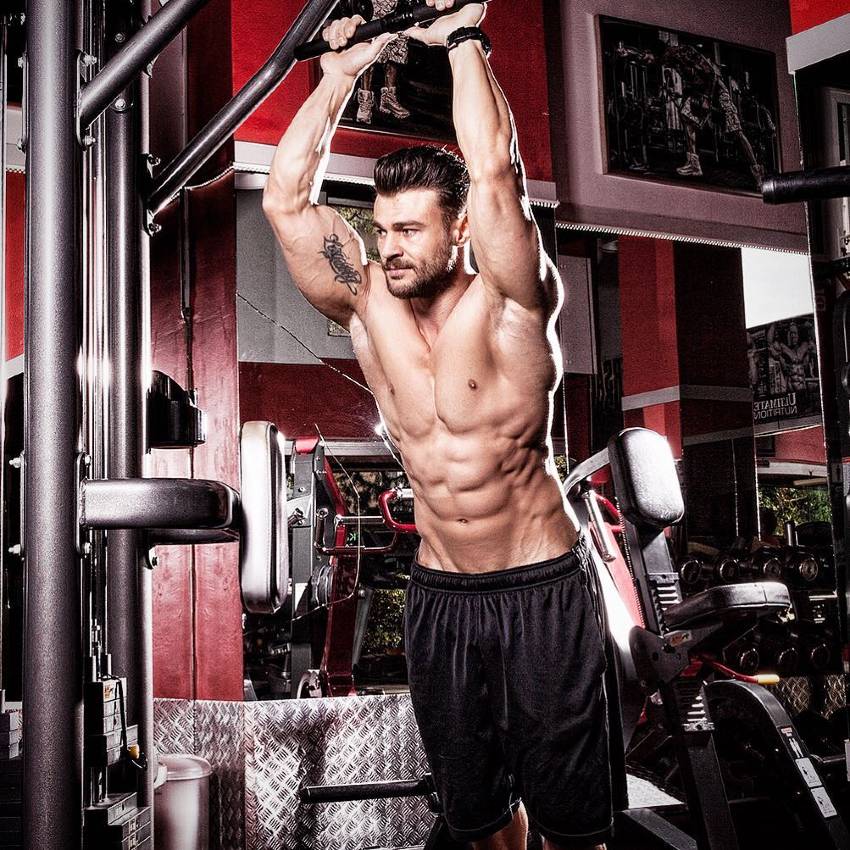 Biography
Born and raised in Yalova, Turkey, Halim Baydur found his competitive thirst playing combat sports as a youngster. Even though he was a promising fighter (and later, an arm wrestler), in 2008 he was bitten by the fitness bug.
It wasn't long before Halim joined the gym and started training regularly. Through his own trial and error, he improved by leaps and bounds. Not only in is physique but also career – becoming a personal trainer in various gyms across the country.
Halim coached everyone from beginners to professional bodybuilders. Throughout this process, he fell in love with the sport and decided to become a bodybuilder himself. Over the years, Halim was able to build a top-level physique that earned him a number of bodybuilding titles.
He continues to improve himself in every area possible, and regularly attends seminars on yoga, healthy nutrition, human anatomy, and fitness training.
---

Training
Halim's workouts don't differ much from other bodybuilding competitors. He sticks to the foundational movements such as bench press, squats, pullups and other multi-joint exercises.
His workout plan doesn't change too often either. Instead, he focuses on achieving progressive overload, aka, gradually increasing the weight he lifts over time. This ensures a continual growth in strength and size.
However, if he notices that he's stuck at a plateau, that's when Halim might start changing things up. Specifically, he might change the number of reps he does, or decrease the duration of rest between sets to force his muscles into growth.
Compound Lifts
Compound lifts are essential for Halim in his workout routine. He uses them to build lean muscle and hit multiple muscle groups at once. Doing so also gives his body a cardiovascular workout and raises his heart rate, which leads to useful fat loss.
One of his favorite compound lifts is the deadlift. He completes this lift with a heavy barbell, as well as with a light barbell.
With the heavy weight, he limits his reps to maximize the weight he can use. When he uses a lighter barbell, he completes as many reps as possible and incorporates drop sets to obtain maximum results.
Another useful compound lift which Halim includes is the bench press. Halim prides himself on his well-defined chest, so he spends a lot of time in the gym benching heavily in order to stimulate this area.
Sample Training Plan
A weekly training plan for someone like Halim Baydur looks like this:
Monday – Chest, Triceps, and Core
Tuesday – Back, Biceps, and Calves
Wednesday – Legs (Quads and Hamstrings Focus)
Thursday – Rest
Friday – Shoulders and Abs
Saturday – Chest, Triceps, and Calves
Sunday – Rest
Off-Season vs Contest Prep Training
During the off-season, Halim will train with heavier weights, 4-6 times per week. He'll pay special attention to his lagging body parts to ensure they grow during this phase.
When preparing for contests, Halim will train every day of the week but he'll reduce the reps and up the cardio.
He'll also reduce the rest between each set, which will further increase the intensity. This kind of change in training induces fat loss that is necessary for a successful weight cut.
However, regardless of if he's training for a contest or not, Halim will always give his best in each training session. For him, the mentality is the biggest factor in achieving success as a bodybuilder.
---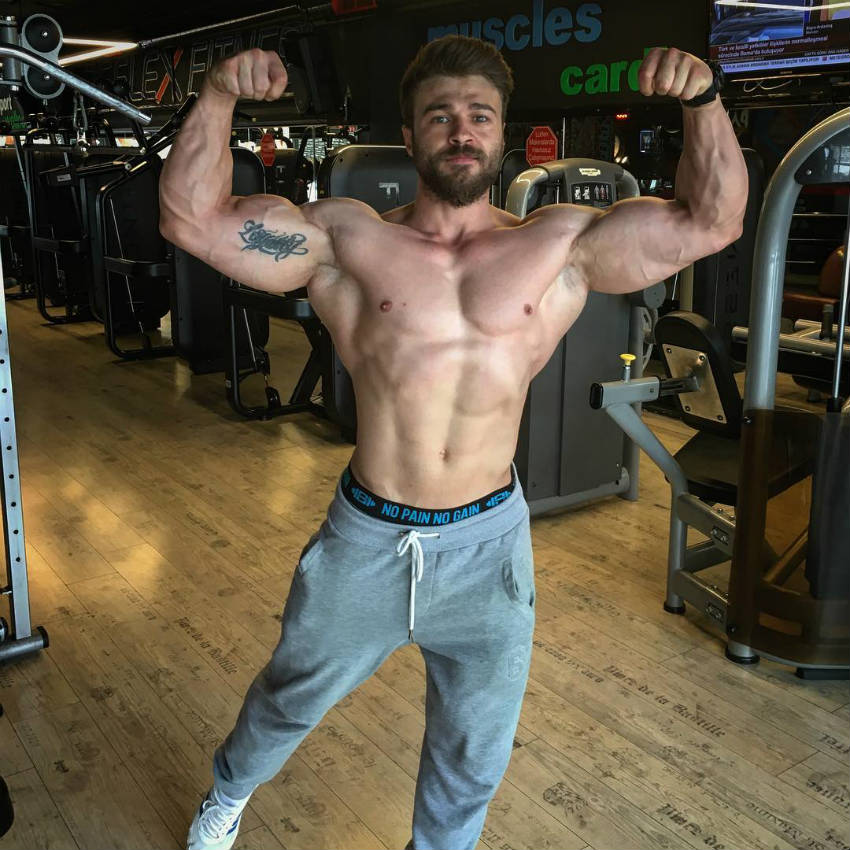 Nutrition
Halim is well versed when it comes to nutrition, having done many weight cuts for bodybuilding shows over the years.
However, he makes sure to eat healthily all year round, not just when cutting for a show. This kind of approach allows him to put on lean muscle without getting too bulky, which makes things a lot easier when the contest prep starts.
The Turkish bodybuilder aims to eat 5-7 meals per day to keep his metabolism high and his physique fueled to grow.
Healthy and Nutritious Options
Halim eats a traditionally Turkish diet which includes a lot of tomato and pepper based dishes. He does, however, aim to make sure that he provides his body with the right foods so that he can hit his daily macronutrient needs.
He eats chicken, broccoli, and rice regularly. Seeing this dish as an ideal bodybuilders meal, as it hits his carb, protein, fat and vitamin needs.
He also loves to eat a large breakfast, which includes a lot of protein. One breakfast example is below:
Breakfast
Boiled eggs x7
Nuts and oatmeal and yoghurt
An apple
Daily Meal Plan
Halim's full day of eating looks similar to this:
Breakfast: Blueberries, strawberries and low-fat Greek yogurt with overnight oats, along with 6 egg whites and one whole egg scrambled with olive oil and a little salt and pepper.
Snack: Jerky and mixed nuts.
Lunch: Pinto beans, chicken, rice and seasonal vegetables.
Snack: Protein shake and seasonal fruit.
Dinner: Chicken wings with tomatoes and avocados.
Pre-Bed: Greek yogurt with a naturally flavored strawberry protein shake.
Superfoods And Supplements
Alongside such meals, Halim loves to eat all kinds of fruits such as avocados and other 'super foods' such as pomegranates. He supplements this diet with a lot of whey protein drinks, and occasionally, he uses a pre-workout.
Other supplements that bodybuilders like Halim take include glutamine, BCAAs, and fish oil capsules. Each supplement has its purpose in helping Halim to reach his goals. BCAAs and glutamine help him with muscle recovery the most. Fish oil, on the other hand, reduces his muscle soreness after training and can provide general health support.
---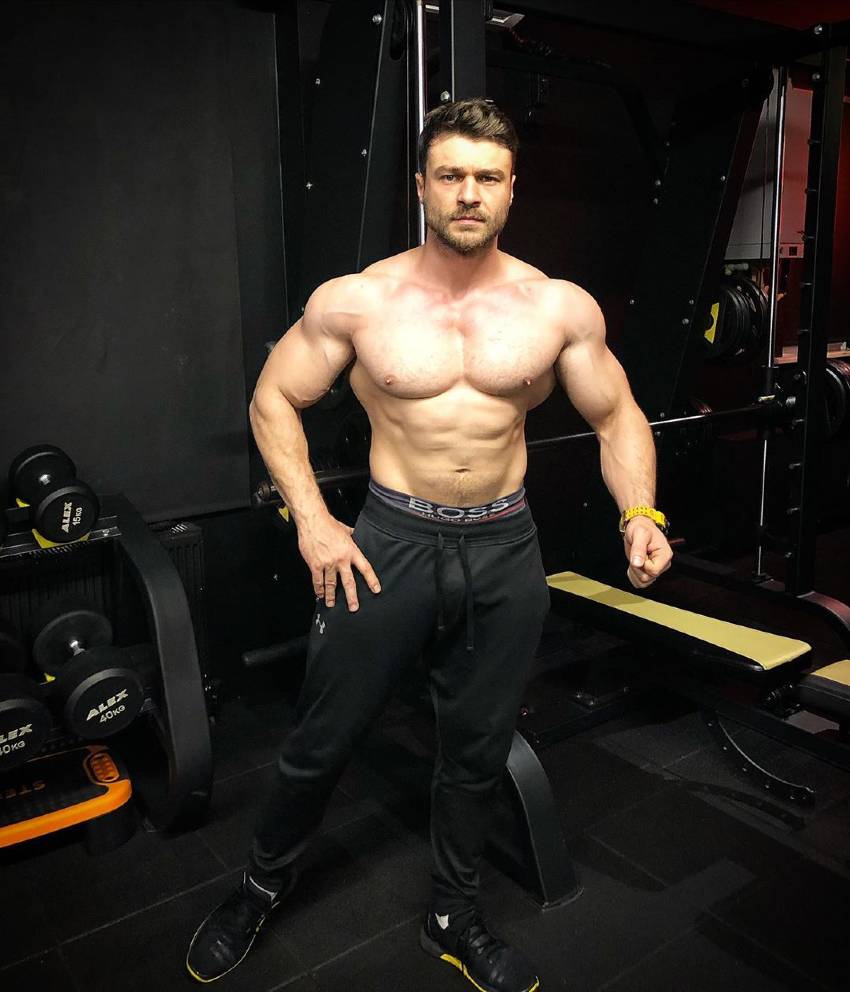 Idols and Influences
Halim Baydur is a person that gets his motivation from within. This means, he relies on no one but himself to see his goals through. Having this kind of mindset was key to developing his enviable physique and success as a bodybuilder.
---

What Can We Learn From Halim Baydur
As we can see from Halim's enviable physique, he has shown great dedication to his sport. Through his hard work in the gym, he has managed to become a Turkish figure champion known for his patriotism.
He credits this success to the dedication he has shown to his nutritional and fitness goals. He has developed a tunnel vision for his bodybuilding dreams, and while you may not be a professional bodybuilder like Halim, it may be useful to make your physique your priority too.