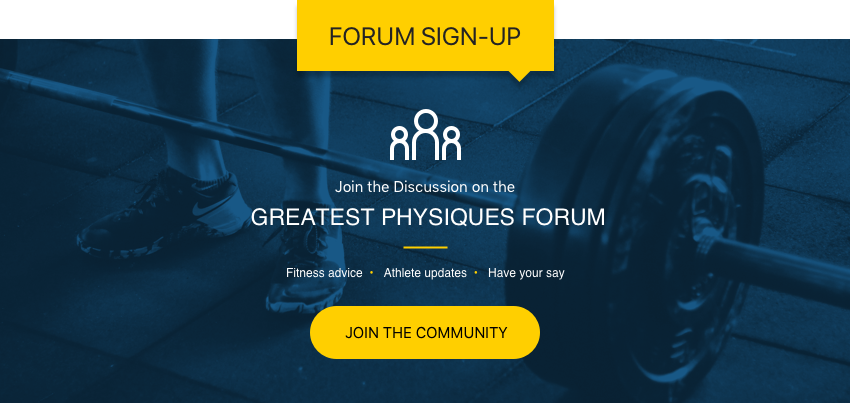 Halim Baydur is an IFBB professional physique champion and athlete from Yalova, Turkey. He's made a name for himself by winning multiple championships across the country and competing internationally – representing his home region.
Halim Baydur was always passionate about fitness growing up, and played on multiple sports teams at school.
As he entered his late teens, he decided to take up bodybuilding. Halim gradually built an impressive physique which gained him a place on the Turkish Fitness Championship National Team.
He worked hard with this team to build an professional level physique. He was able to win the Men's Physique championship at the Wow Kremlin Palace Hotel in Antalya. He also traveled to Spain in May of 2017 with his national team, taking part in the European Figure championships. 
---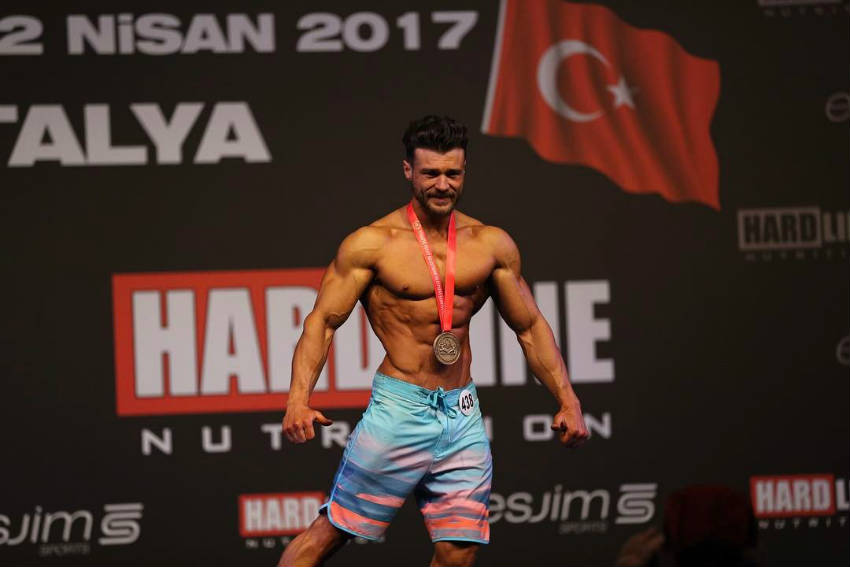 "I want to win the gold medal by representing our country in the best way ."
Athlete Statistics
Full Name: Halim Baydur
Nationality
Profession
Era
Turkish
IFBB Professional and Physique champion
2010
| | |
| --- | --- |
| Nationality | Turkish |
| Profession | IFBB Professional and Physique champion |
| Era | 2010 |
---

Accomplishments
Gained a place on the Turkish national figure team
Turkish figure champion
Has a large social media following
---

Training
Compound Lifts
Compound lifts are essential for Halim in his workout routine. He uses them to build lean muscle and hit multiple muscle groups at once. Doing so also gives his body a cardiovascular workout and raises his heart rate, which leads to useful fat loss.
One of his favorite compound lifts is the deadlift. He completes this lift with a heavy barbell, as well as with a light barbell.
With the heavy weight, he limits his reps to maximize the weight he can use. When he uses a lighter barbell, he completes as many reps as possible and incorporates drop sets to obtain maximum results.
Another useful compound lift which Halim includes is the bench press. Halim prides himself on his well-defined chest, so he spends a lot of time in the gym benching heavily in order to stimulate this area.
---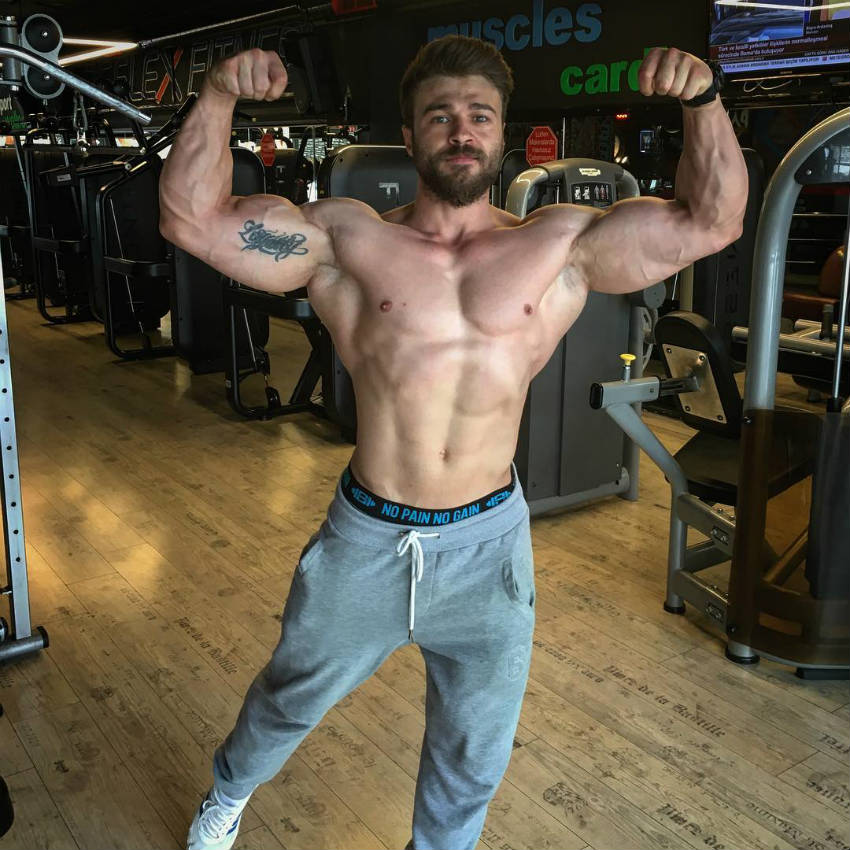 Nutrition
Healthy and Nutritious Options
Halim eats a traditionally Turkish diet which includes a lot of tomato and pepper based dishes. He does, however, aim to make sure that he provides his body with the right foods so that he can hit his daily macronutrient needs.
He eats chicken, broccoli, and rice regularly. Seeing this dish as an ideal bodybuilders meal, as it hits his carb, protein, fat and vitamin needs.
He also loves to eat a large breakfast, which includes a lot of protein. One breakfast example is below:
Breakfast
Boiled eggs x7
Nuts and oatmeal and yoghurt
An apple
Superfoods And Supplements
Alongside such meals, Halim loves to eat all kinds of fruits such as avocados and other 'super foods' such as pomegranates. He supplements this diet with a lot of whey protein drinks, and occasionally, he uses a pre-workout.
---

What Can We Learn From Halim Baydur
As we can see from Halim's enviable physique, he has shown great dedication to his sport. Through his hard work in the gym, he has managed to become a Turkish figure champion known for his patriotism.
He credits this success to the dedication he has shown to his nutritional and fitness goals. He has developed a tunnel vision for his bodybuilding dreams, and while you may not be a professional bodybuilder like Halim, it may be useful to make your physique your priority too.