Gunnar Rosbo is a former Norwegian bodybuilder who, during his prime, rivaled bodybuilders such as Lee Haney, the 8-time Mr. Olympia.  'A force of nature', Gunnar was known for his incredible forearms, which measured 20 inches at their peak.
However, Gunnar never reached his full potential in bodybuilding, as he suffered with alcoholism and unhealthy eating. When he wasn't training, Gunnar spent time in bars getting intoxicated and eating hot dogs.
He would even come drunk on the day of a bodybuilding show, believing the alcohol would make him appear more ripped on the stage. This, combined with a nerve injury he received in 1982 Led to Gunnar's early exit from bodybuilding.
Despite his poor choices and premature exit from bodybuilding. Gunnar left his mark as the bodybuilder with one of the most impressive pairs of forearms the sport has ever seen.
---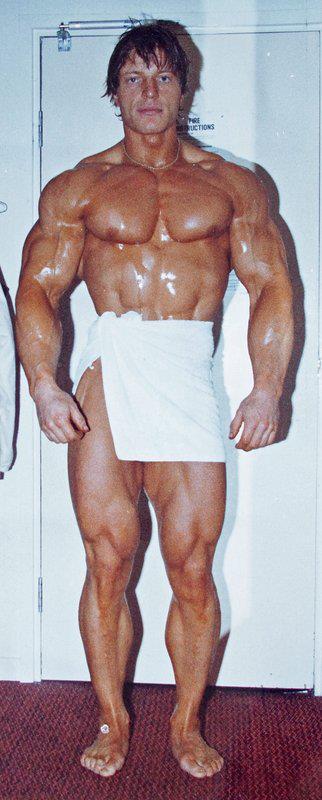 Athlete Statistics
Full Name: Gunnar Røsbø
Weight
Nationality
Profession
Era
225 - 235lbs (102.1 - 106.6kg)
Norwegian
Bodybuilder
1970, 1980
| | |
| --- | --- |
| Weight | 225 - 235lbs (102.1 - 106.6kg) |
| Nationality | Norwegian |
| Profession | Bodybuilder |
| Era | 1970, 1980 |
---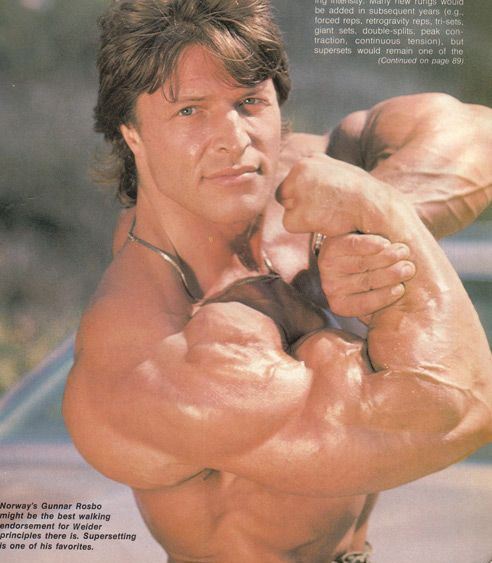 Accomplishments
Bodybuilding Contests
1975
1977
European Amateur Championships – IFBB, HeavyWeight, 5th
Universe – IFBB, HeavyWeight, 6th
1981
European Amateur Championships – IFBB, HeavyWeight, 1st
World Amateur Championships – IFBB, HeavyWeight, 2nd
1982
World Amateur Championships – IFBB, HeavyWeight, 2nd
---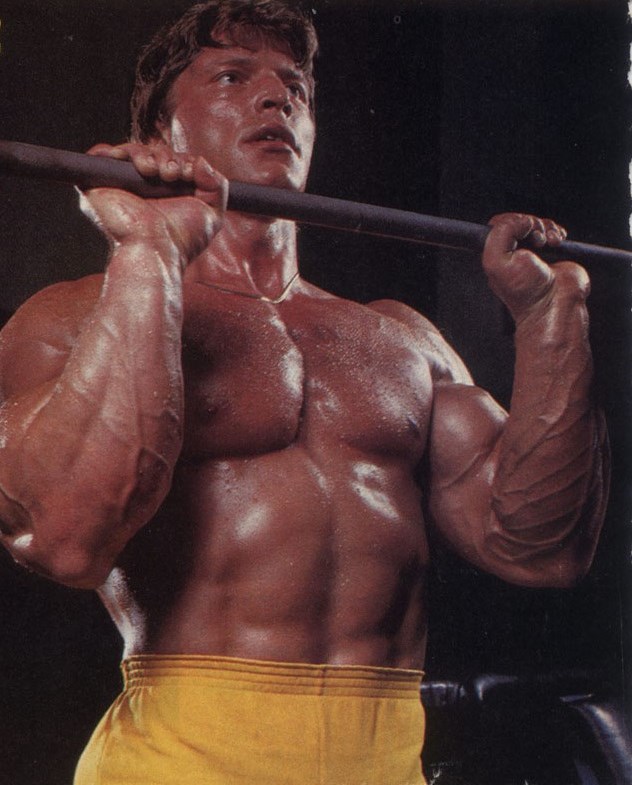 Biography
Unorthodox Approach to Bodybuilding
Throughout his bodybuilding career, Gunnar Rosbo was known for his unusual approach to building muscle.
While he wasn't training in the gym, Gunnar spent most of his days eating hot dogs and drinking copious amounts of alcohol. Needless to say, leading this kind of lifestyle tainted all of Gunnar's hard work in the gym – giving him a bad reputation among his fellow bodybuilders.
However, despite Gunnar's poor choices, he was still able to build a physique that boasted one of the most impressive forearms the 'iron' sport has ever seen – they were over 20 inches in size.
Whenever Gunnar appeared on a bodybuilding stage, he would leave the audience in awe with his massive and defined forearms. Which overshadowed the rest of his well-proportioned body.
Gunnar's Contest History
Although he didn't lead the healthiest lifestyle, Gunnar still brought an impressive physique every time he stepped on the stage.
In his first major competition, the 1975 Mr. Europe, Gunnar came in an impressive 4th place. Two years later, another high placing followed – top 5 finish at the European Amateur Championships.
In 1981, Gunnar took home his first major bodybuilding trophy – winning the heavyweight category at the European Amateur Championships.
---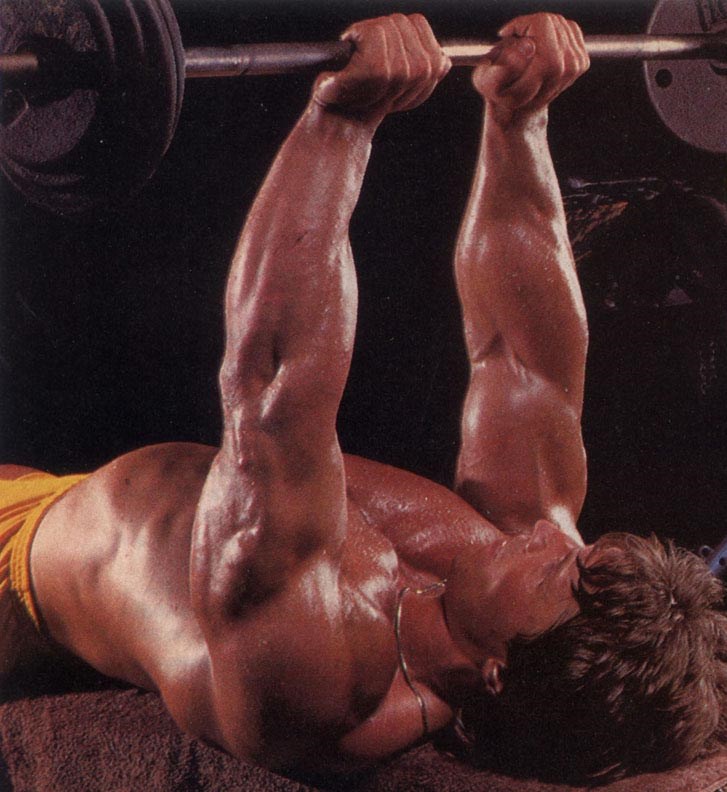 ---
Drinking Before the Show
What made Gunnar's results on the stage surprising, was the fact that he came to almost every one of his competitions in a drunk state.
He believed that by drinking alcohol prior to competition, he would lose more water weight and stay defined. At times, Gunnar would drink 750 ml of vodka and 24 beers the day before the show; believing this would help him look better than his competitors.
End of His Bodybuilding Career
After his last bodybuilding competition at the 1982 World Amateur Championships, Gunnar quit the sport.
Alongside his problems with alcohol, the reason for Gunnar's early retirement was a pinched nerve which made one side of his body atrophy.
With his premature exit from bodybuilding, Gunnar left everyone wondering what he could've, or might have been.
---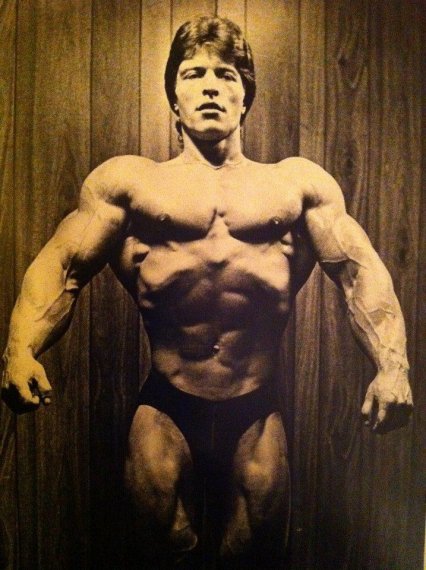 Training
Gunnar Rosbo's Arm Workout and Forearm Routine
During his peak, Gunnar's arm workouts consisted of 20 sets for his biceps and triceps. He would frequently utilize techniques like supersets, drop sets, and forced reps for maximizing the growth of his arms.
Between each set, Gunnar posed and flexed in front of the mirror. As he said, "to reach deeper into the tissue," and to maximally fatigue to the trained muscle.
He spent around 40-45 minutes for training triceps, as well as biceps.
When it came to Gunnar's forearms, he trained them just like any other body part – extremely hard. As a part of his forearm routine, Gunnar did the farmers walk exercise for half an hour every day; lifting the heaviest dumbells he could find at the gym.
---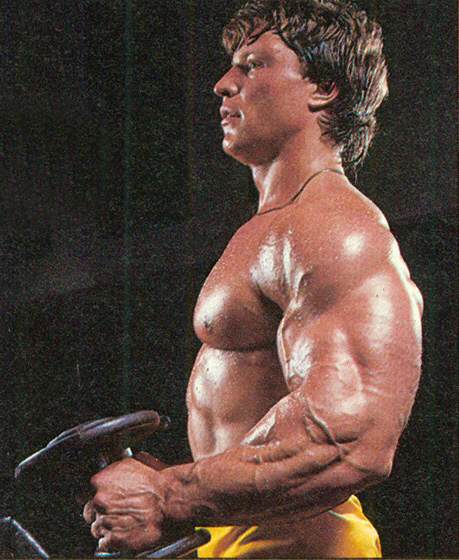 Nutrition
Gunnar was extremely disciplined and hardworking in his training sessions. When it came to his diet however, it was a completely different story.
His diet was based on his favorite foods such as hot dogs. Alongside this, he also drank high amounts of alcohol.
However, even with this type of diet, Gunnar was able to build an incredible physique, especially his forearms.
---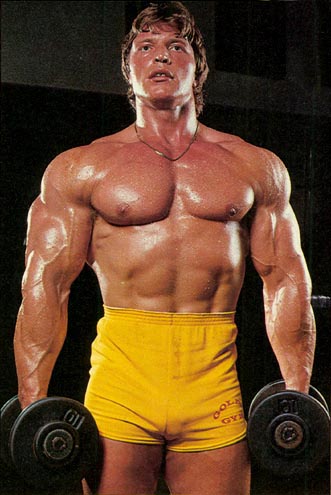 What we can learn from Gunnar Rosbo
Gunnar Rosbo was on his way to becoming a household name in bodybuilding – having incredible potential. However, after turning Pro in 1982, Gunnar slowly started disappearing from the bodybuilding scene.
Ultimately, the chances Gunnar didn't take meant he could never reach his full potential.
However, even though Gunnar didn't catch a break like some other bodybuilders of his era. He still left his mark as the bodybuilder with the most impressive set of forearms of his generation.
What we can learn from Gunnar and his story is this: take advantage of every opportunity life gives you, because you never know how many you'll get.