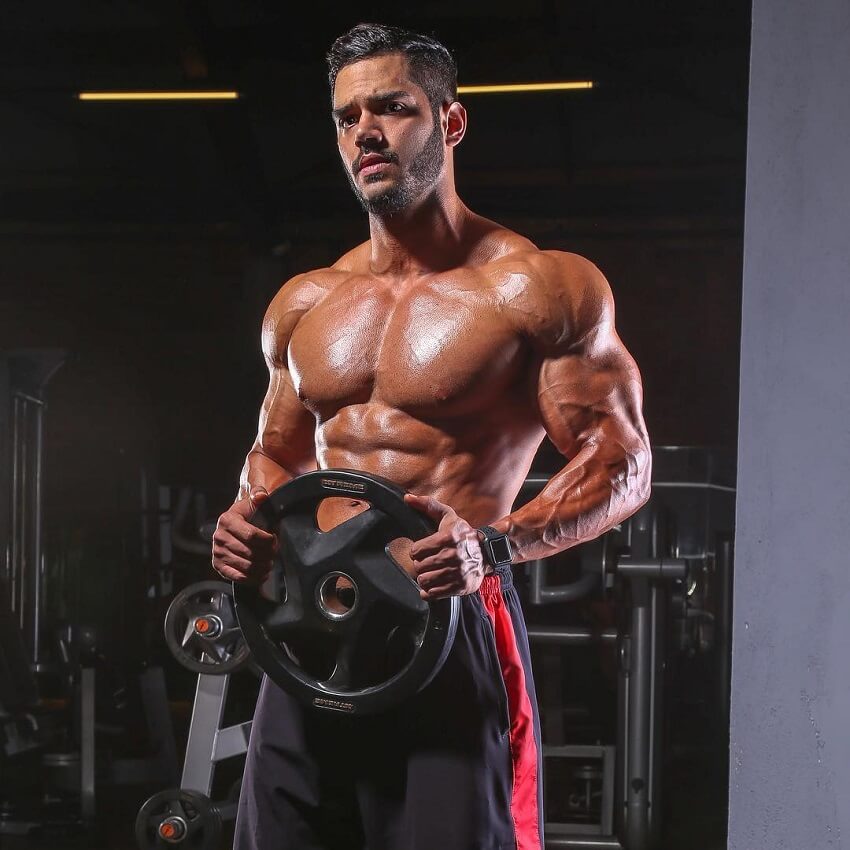 Geder Rocha
Lawyer, Men's Physique Bodybuilder
Geder Rocha wasn't always involved in bodybuilding like today. In fact, the first time he entered a gym was at the age of 14, after his brothers encouraged him to start working on his physique.
Spurred on by the results he saw from training, Geder quickly developed a passion for the lifting sport and became a full-time competitor.
In 2017, after less than a year of his amateur debut, he won the Pro Card at the Arnold Amateur Ohio. Since then, he's been on the rise both on and off the bodybuilding stage.
This is his story:
---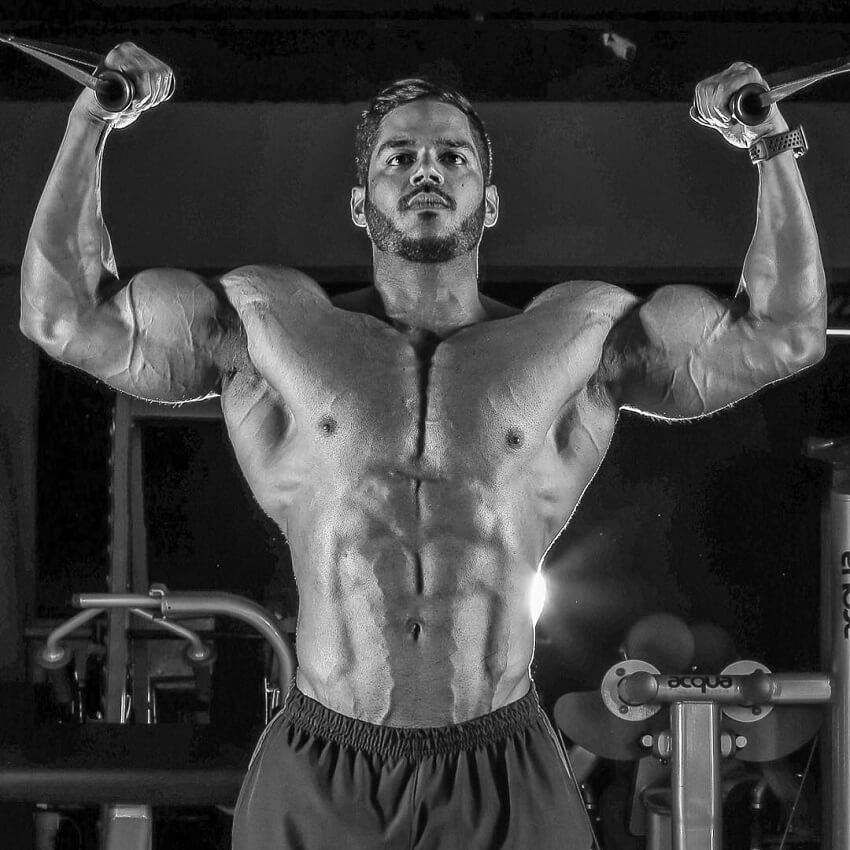 Athlete Statistics
Full Name: Geder Rocha
Weight
Height
Age
Date of Birth
205 - 215lbs (88.5 - 93.0kg)
5'11" (180cm)
33
August 30, 1990
Nationality
Profession
Era
Brazilian
Lawyer, Men's Physique Bodybuilder
2010
| | |
| --- | --- |
| Weight | 205 - 215lbs (88.5 - 93.0kg) |
| Height | 5'11" (180cm) |
| Age | 33 |
| Date of Birth | August 30, 1990 |
| Nationality | Brazilian |
| Profession | Lawyer, Men's Physique Bodybuilder |
| Era | 2010 |
---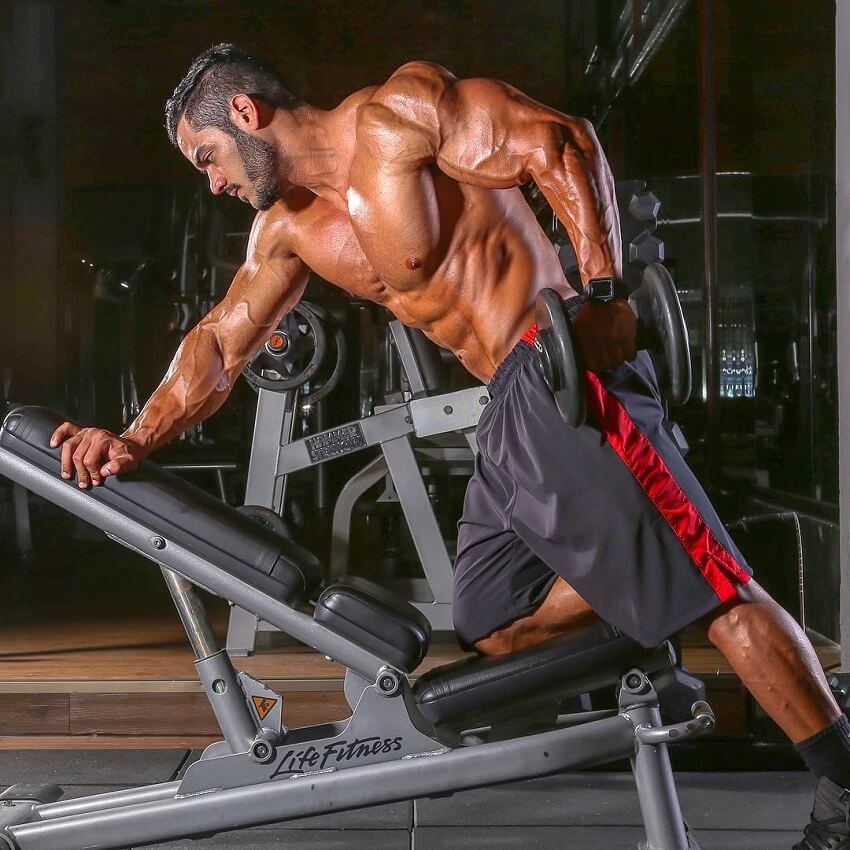 Accomplishments
Geder's Bodybuilding Stats
2019
Sheru Classic Latin America Pro, Men's Physique Division, 13th place
IFBB Governors Cup, Men's Physique Division, 16th place
2017
Olympia Amateur South America, Muscular Men's Physique: over 174cm class, 5th place
Arnold Classic USA Amateur, Men's Physique Class and Overall, 1st place
2016
Arnold Classic South America (Amateur), Men's Physique: up to 178cm class, 11th place
---
Biography
Early Start in Bodybuilding
Geder Rocha was first introduced to bodybuilding by his older brothers.
At the time, the 14-year old Geder was eager to see his body transform through weight training.
Following the guidance of his more experienced brothers, he soon saw 'gains' in strength and size. This entire experience made the young and ambitious Geder fall in love with bodybuilding – leading him to take on bigger challenges in the form of bodybuilding shows.
Pro Card Victory
It wasn't long before Geder took on bodybuilding full-time, competing as a Men's Physique athlete.
After just one year in the sport, he took part at the 2017 Arnold Classic Amateur in Ohio. Impressively, Geder walked off with a 1st place and a Pro Card that day.
---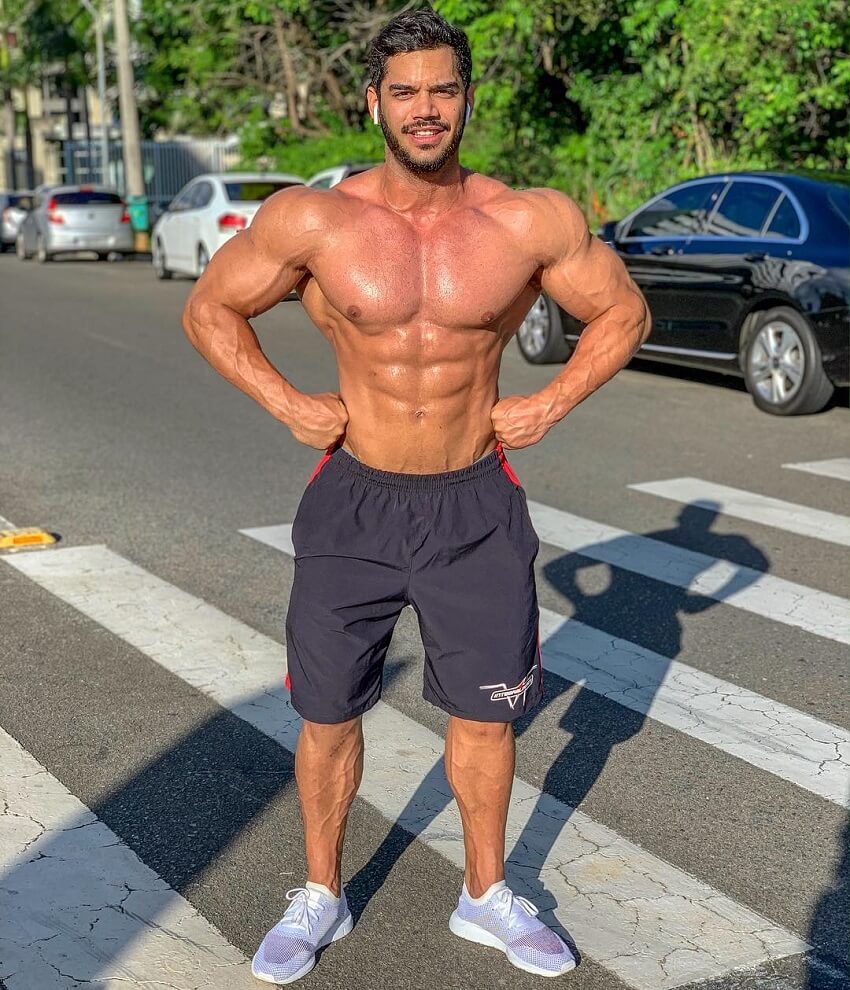 ---
An Accomplished Athlete
Geder is now a professional athlete and a successful bodybuilder.
Year after year, he continues to set new benchmarks both for himself and other athletes whom he meets on the bodybuilding stage.
---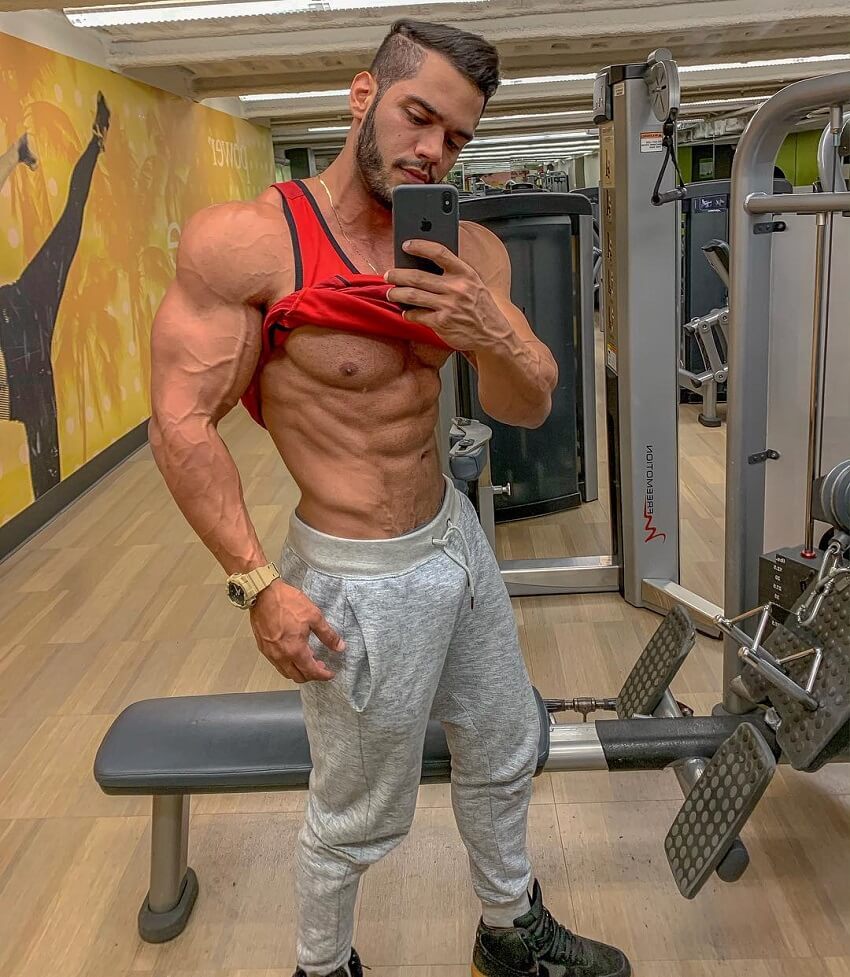 Training
Geder Rocha trains like any professional bodybuilder; focusing on heavy compounds movements to sculpt and shape his physique in the 'off-season,' while doing lighter exercises with more reps during the contest prep phase.
In terms of his exercise choice, Geder sticks to the basics with:
Bench Press
Squats
Pull-ups
Deadlifts
T-Bar Rows
Leg Press
Biceps Curls
Triceps Extensions
Geder doesn't advocate 'mixing things up' as some athletes do. Instead, his progress comes from continually lifting heavier weights, month after month. This even applies to his contest prep where he tries to lift as heavy as he can to preserve his muscle mass while cutting.
---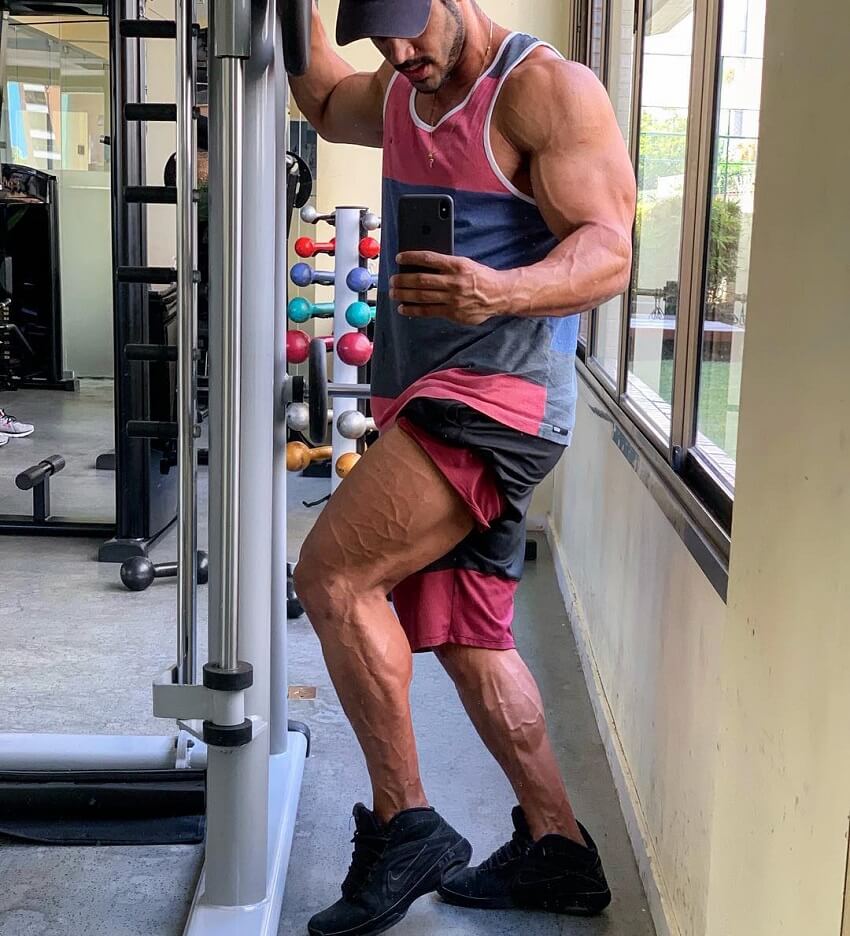 Nutrition
Same as with his training, Geder's diet is all about simplicity and sticking to what works for him. He eats basic bodybuilders' meals such as white rice and chicken, potatoes with fish and vegetables, and lots of healthy fats from avocados and olive oil.
When he cuts for a contest, Geder will reduce his calories from carbohydrates. This will not only keep him below his caloric maintenance but will also reduce insulin spikes which can cause weight gain.
---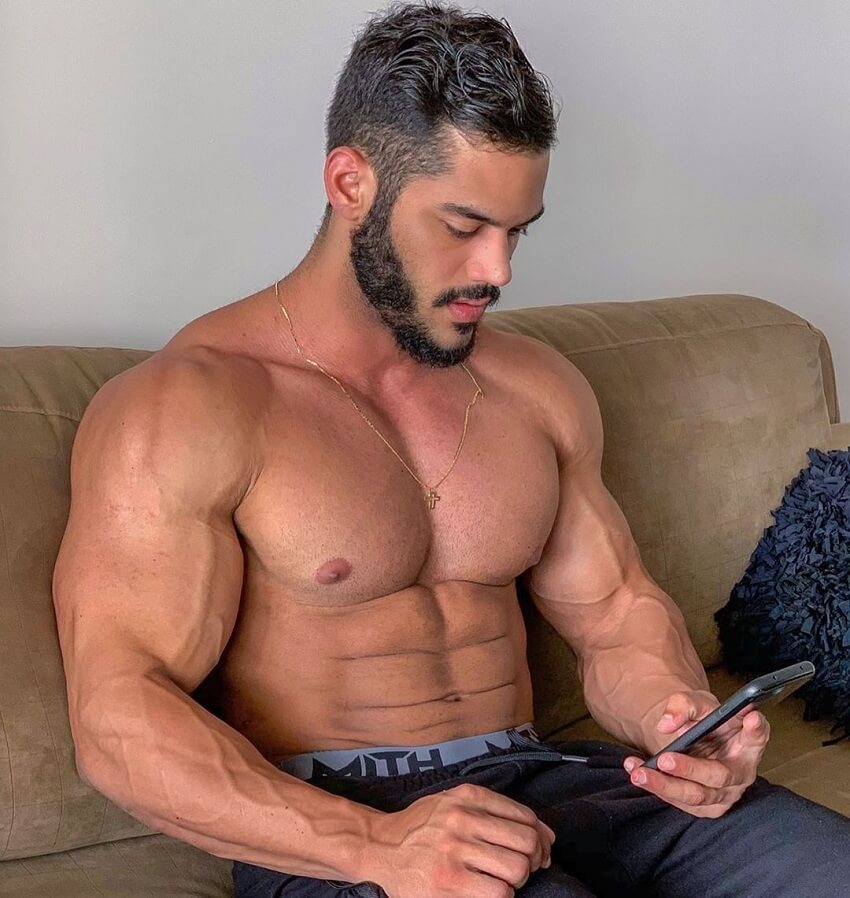 Idols and Influences
Geder's early influences were his older brothers. Thanks to their encouragement, Geder set off on his bodybuilding journey from which he hasn't looked back.
---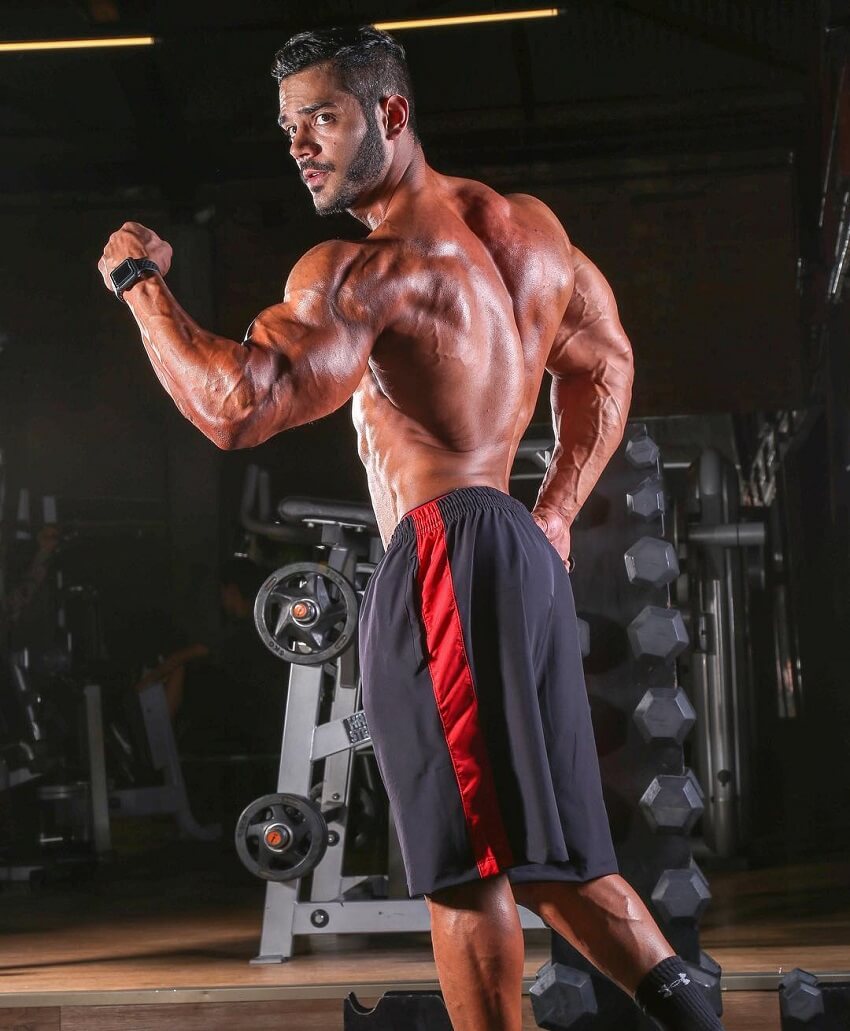 What we can learn from Geder Rocha
Geder's energy and enthusiasm for bodybuilding is something we can all try to replicate – regardless of what your passion is.
With effort, commitment, and dedication by your side, there's no goal that's too big to accomplish. Just as Geder has shown us.