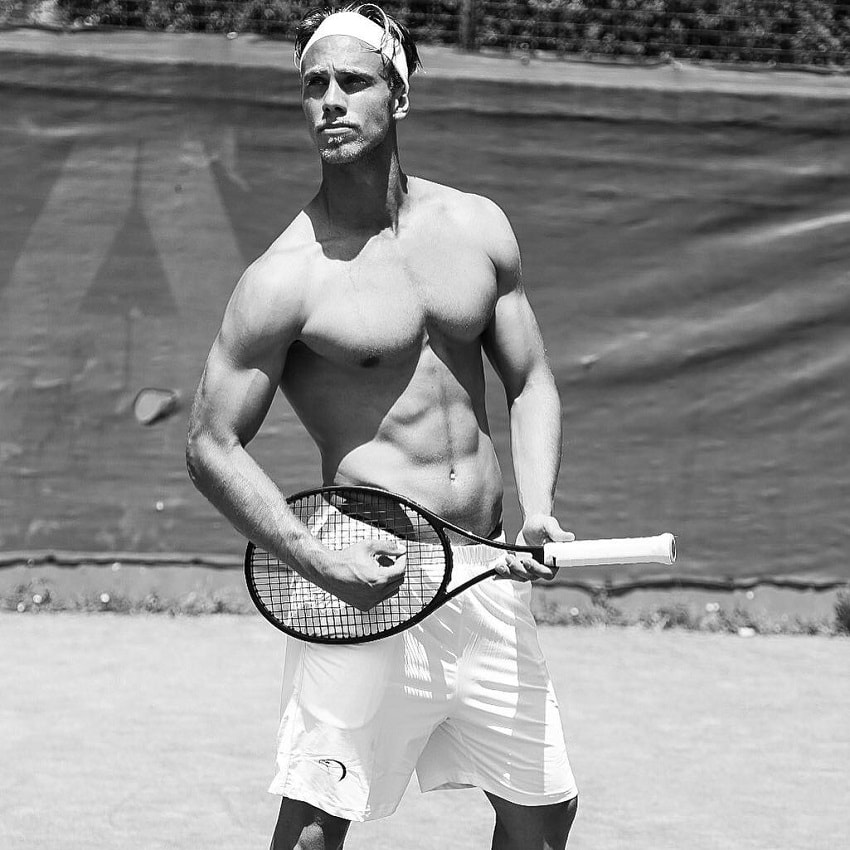 Edoardo Santonocito
Model, Personal Trainer, Tennis Player & Coach
Edoardo Santonocito dreamed about becoming a professional tennis player since he was a child. Growing up, his mother drove him to tennis lessons where Edoardo eagerly honed his skills to become the best.
At first, all seemed to be going well for Edoardo. He was on his way to becoming a successful tennis player. Until one day, when Edoardo was confronted with some personal problems in his family, which forced him to abandon his dream in tennis at the age of 20.
Rising up to the challenge, Edoardo didn't let this stop him from reaching greatness. Although he was no longer a tennis player himself, Edoardo stayed in the world he loved, as a coach to other aspiring tennis athletes.
At the same time, he grew a business in the world of fashion and social media, becoming a fitness model, influencer, and internet personality. This is his story:
---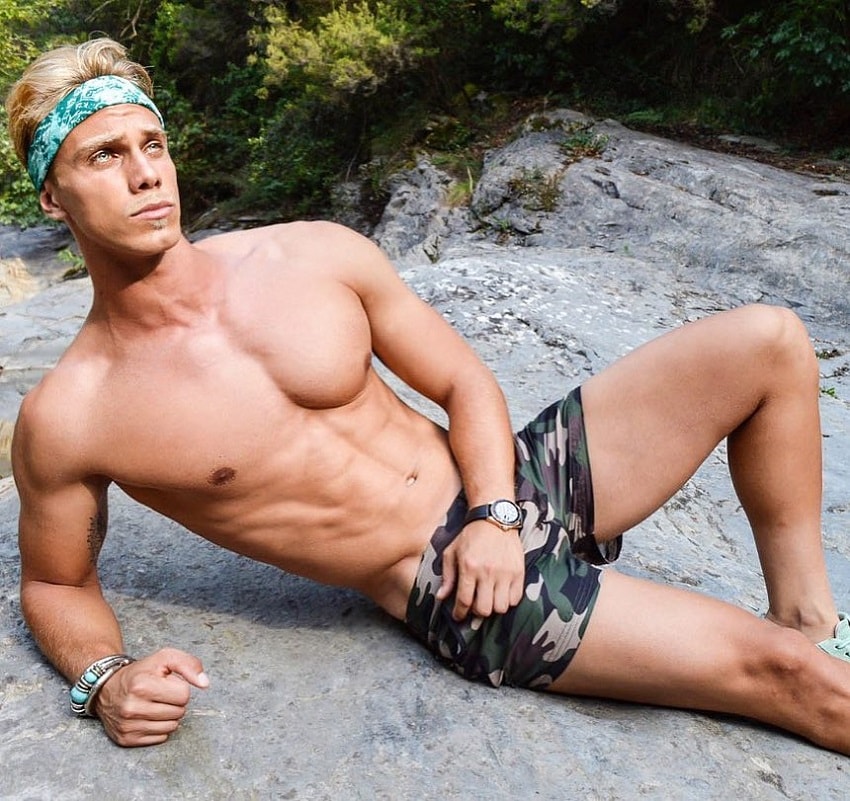 "Work while they sleep, learn while they party, live like they dream."
Athlete Statistics
Full Name: Edoardo Santonocito
Weight
Age
Date of Birth
Nationality
185 - 195lbs (83.9 - 88.5kg)
30
October 12, 1992
Italian
Profession
Alias
Era
Model, Personal Trainer, Tennis Player & Coach
edoardosantonocito
2010
| | |
| --- | --- |
| Weight | 185 - 195lbs (83.9 - 88.5kg) |
| Age | 30 |
| Date of Birth | October 12, 1992 |
| Nationality | Italian |
| Profession | Model, Personal Trainer, Tennis Player & Coach |
| Alias | edoardosantonocito |
| Era | 2010 |
---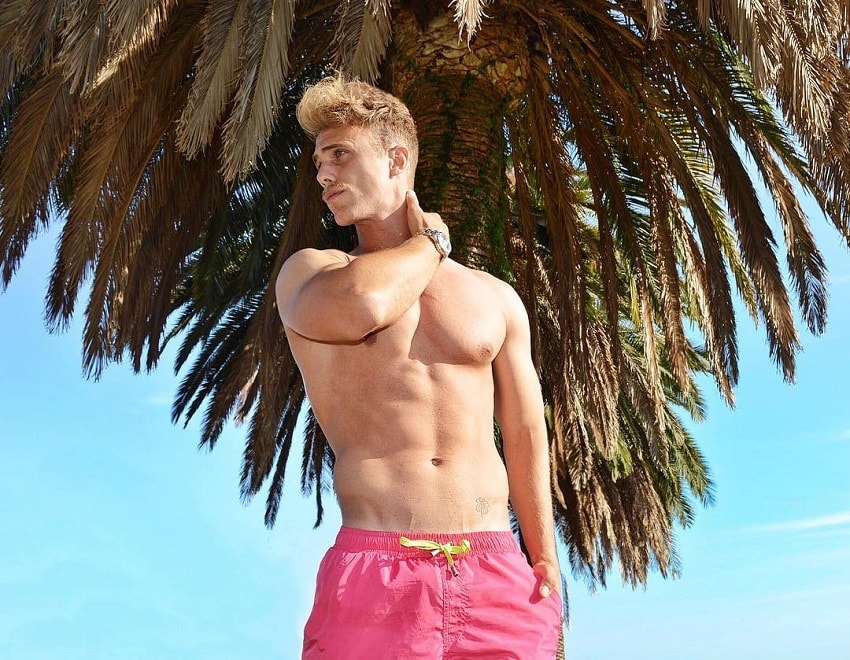 "The greatest gift you can give someone is your time because when you are giving someone your time, you are giving them a portion of your life that you'll never get back."
Accomplishments
Model
Personal Trainer
Pro Tennis Coach and Player
---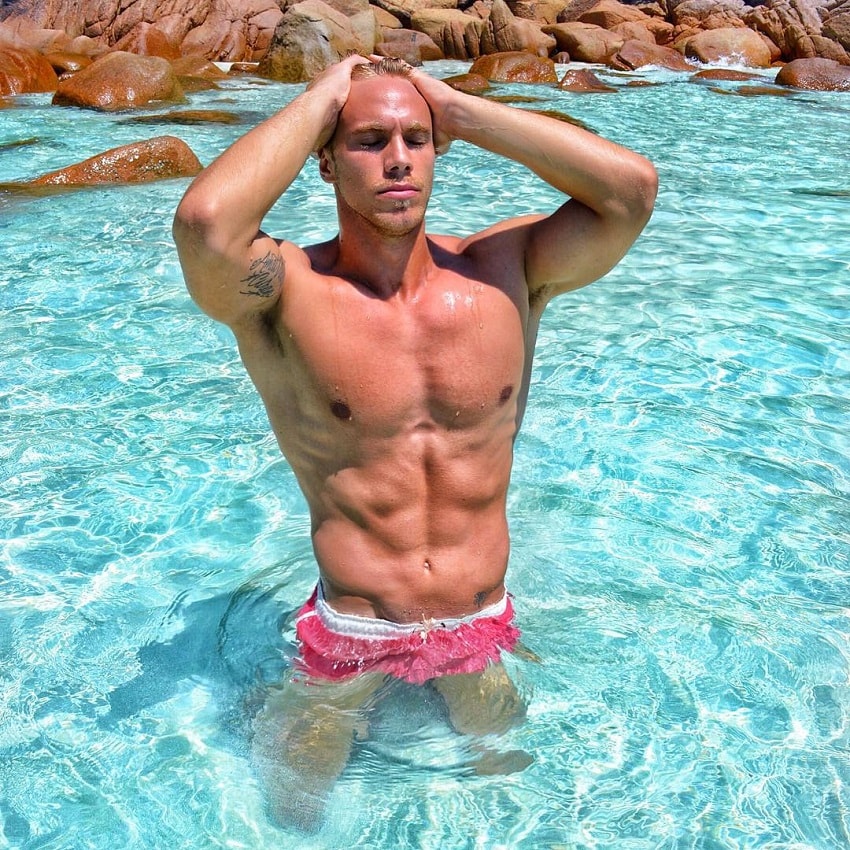 Biography
Edoardo's Early Days
Growing up in Italy, Edoardo Santonocito loved to play sports from a young age. He was only 4 when he first took up soccer.
Alongside sports, Edoardo was also an excellent pupil in school. His other passions included writing and becoming an astronaut. In his words; "As a child, I had several dreams, at the beginning I wanted to become an astronaut, to then move on to the biologist, the vet, and the footballer."
However, everything changed after Edoardo turned 13. It was around this period he became infatuated with video games, including the computer and PlayStation.
Edoardo's mother grew frustrated with this; she told him off for playing games for hours on end. Edoardo said; "Tired of seeing me go from the computer to the PlayStation every day, my mother brought me at the tennis club we had near my house for a tennis lesson, my first tennis lesson."
---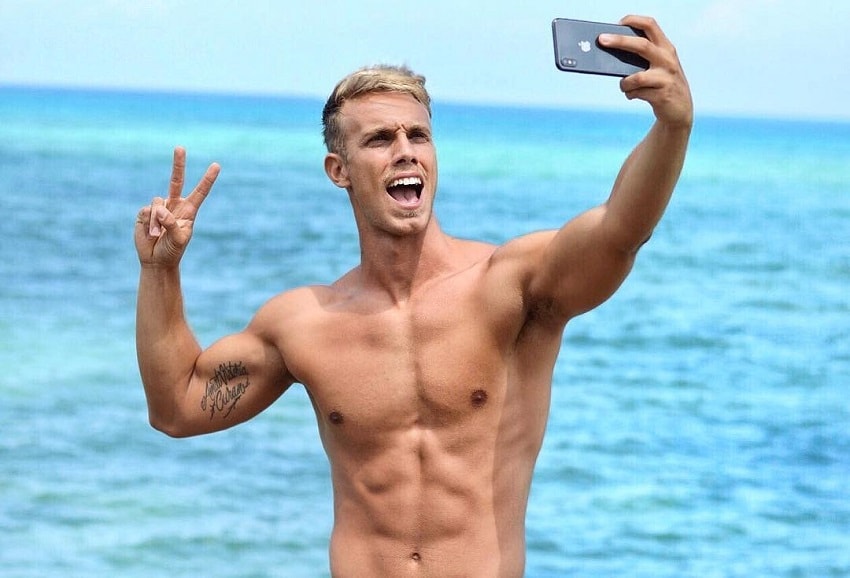 ---
A Passion For Tennis
After taking his first tennis lesson, Edoardo was hooked. He started thinking about this sport day in and day out; fantasizing about becoming a professional tennis player one day.
This passion fueled him to keep going to tennis lessons every day. Before long, Edoardo became very good with the racket and the tennis ball in his hands. He began showing signs of huge potential.
Shattered Dreams
By the age of 15, Edoardo began playing tennis more seriously. His dream of becoming a professional athlete now looked like it was turning into a reality.
But then, at the age of 20, Edoardo's situation suddenly changed. His professional career in tennis came to a standstill due to personal family problems he went through.
These problems were so severe that Edoardo couldn't continue playing professional tennis. He said it was extremely hard to pick himself up after this.
"At the age of 20, almost 21 years, I had to interrupt my competitive career due to several family problems that suddenly took over and then I saw the dream that I was chasing fade away before my eyes, the dream of becoming a professional tennis player."
---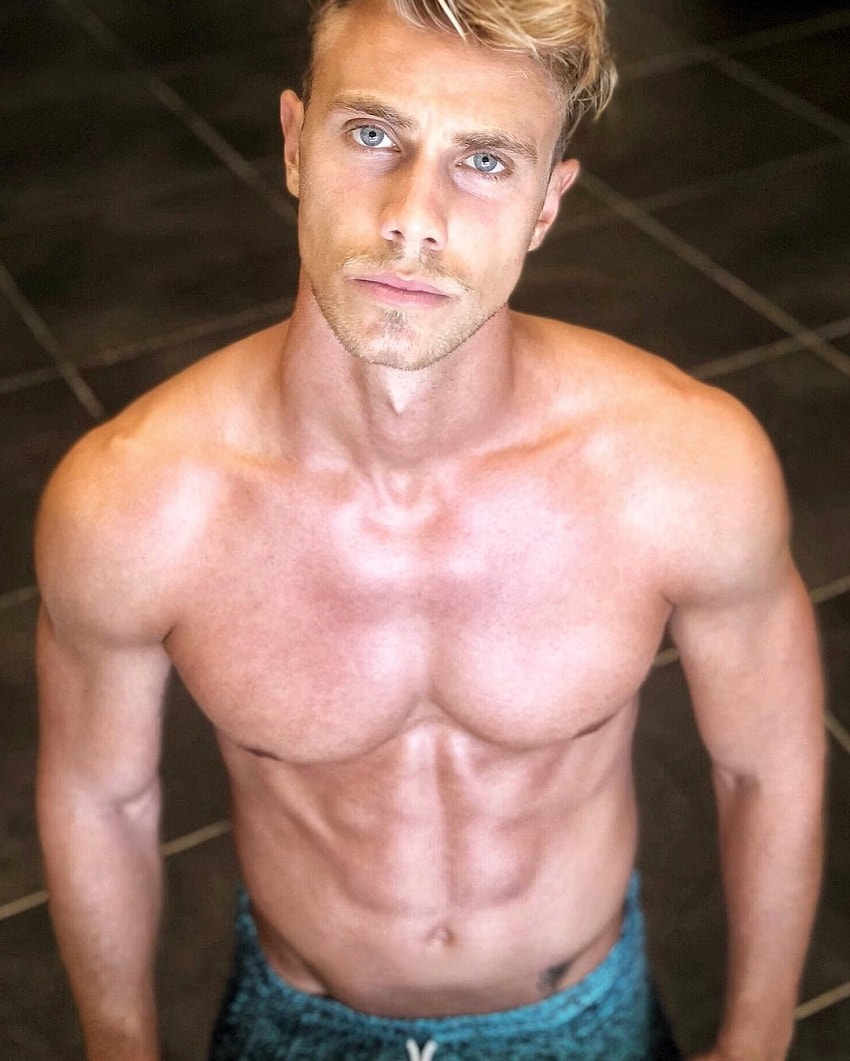 ---
Becoming a Tennis Coach
Even though his professional tennis days were now behind him, Edoardo found a ray of hope when he started coaching others to become professional tennis players. In fact, Edoardo quickly made a name for himself as a tennis coach, and was now on his way to stardom in a whole new career field.
Although he couldn't play the sport professionally anymore, he was happy that he could channel his passion toward helping others achieve success in tennis.
Alongside coaching, Edoardo also began going to the gym more often. This change in training soon began showing on Edoardo's physique. He became stronger, fitter, and leaner than ever.
Motivated by these results, Edoardo launched himself into the world of fitness modeling. He quickly grew an impressive portfolio and became sought-after by numerous modeling agencies. Edoardo also became a social media influencer; with his pictures now reaching millions of people worldwide.
---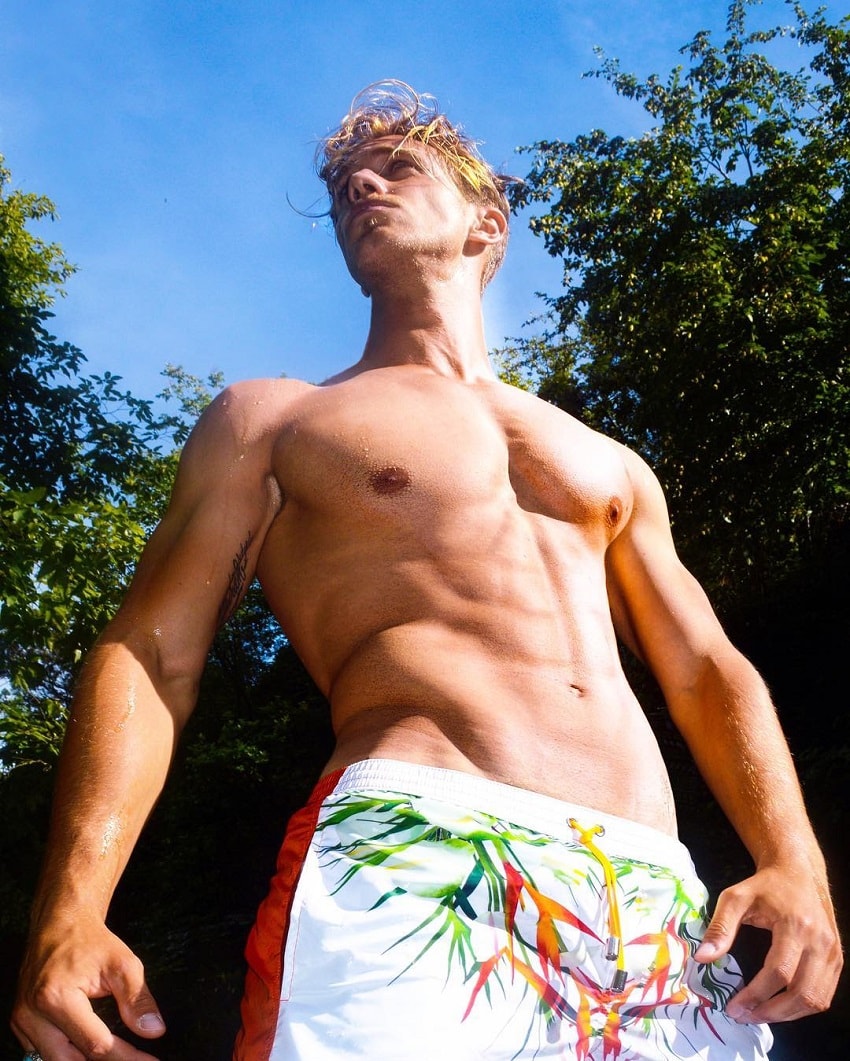 "Don't call the world dirty because you forgot to clean your sunglasses."
Training
Edoardo Santonocito trains at least four times a week in the gym. However, as a huge fan of lifting weights, he'll train more often if the time allows him.
When he doesn't train the gym, Edoardo loves to go skiing. He's also a fan of the downhill mountain biking, which he says, gives him an "adrenalin rush" unlike anything else he's experienced.
---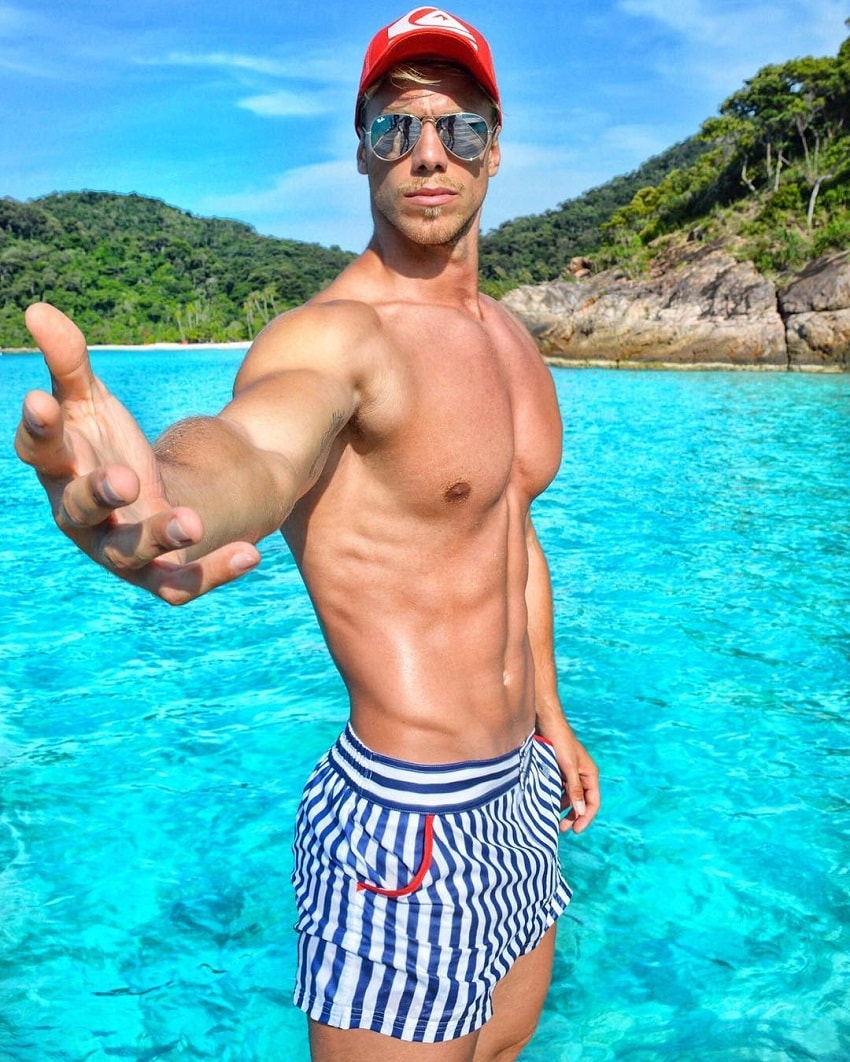 "Look straight towards your dreams and don't let them distract you from your goals."
Nutrition
As a model and sports coach, Edoardo has to keep a strict diet to stay on top of his craft. He prefers to get his nutrients from solid, wholesome foods instead of supplements.
Some of the foods Edoardo Santonocito might eat include;
Chicken
Olive Oil
Pasture-Raised Eggs
Organic Grass-Fed Beef
Nuts
Sweet Potatoes
Green Vegetables
Berries
Reaching His Best Shape
Every year, Edoardo tries to bring his physique "to the next level". His main goal is to out-do his best version from the previous year.
In order to achieve this, he adopts a rigid meal plan, in addition to training hard several times per week. Edoardo says, it takes a lot of willpower to keep up with his fitness routine during this process.
"I don't take any supplements or use any kind of tricks! Only a healthy and balanced diet, a personalized workout, and really a lot of willpower!"
---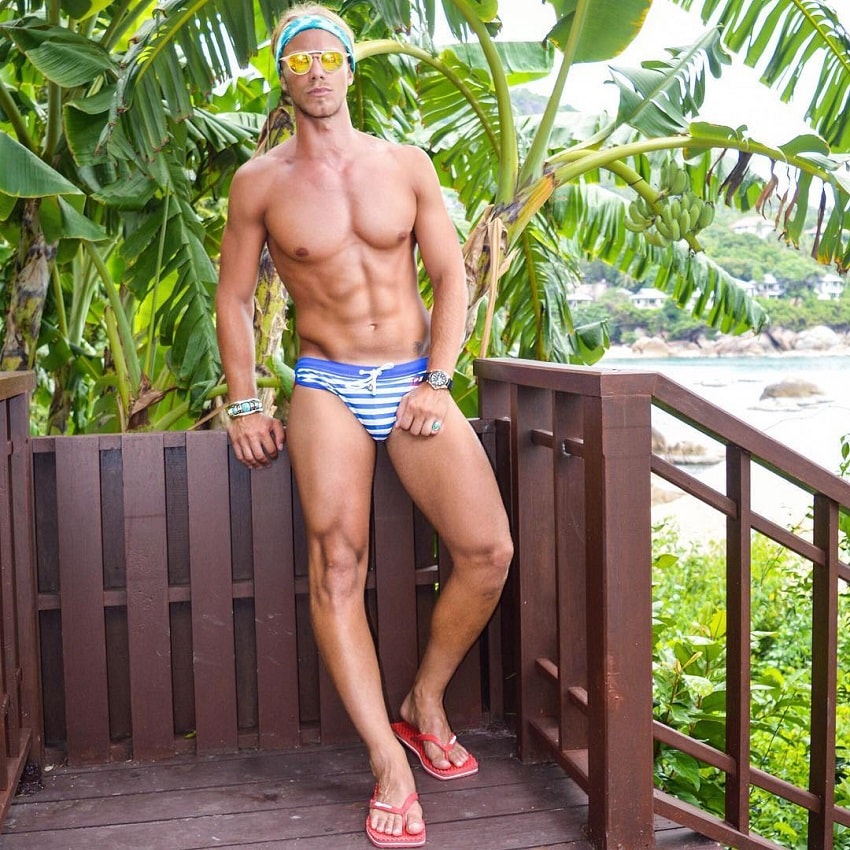 ---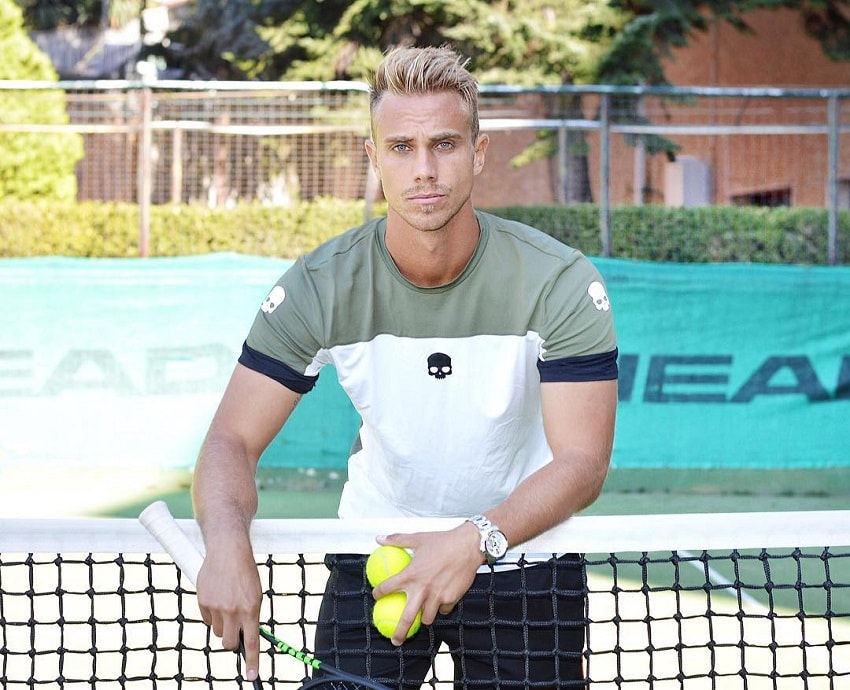 "Elegance is that quality of behavior that transforms the highest quality of being into appearance."
What we can learn from Edoardo Santonocito
If you ever thought of quitting when faced with adversity, then Edoardo's story might inspire you to keep going. With a clear path in tennis in front of him, Edoardo Santonocito was well on his way to making a name as a professional athlete. However, in an unfortunate turn of events, this never happened.
While he couldn't realize his childhood dream, Edoardo didn't let this prevent him from becoming successful in life. He persisted through the adversity with sheer will and determination, becoming a fitness model and pro tennis coach in the process.
His story shows us that no matter what life puts in front of you, you can use it to grow stronger and more successful – just like he did.