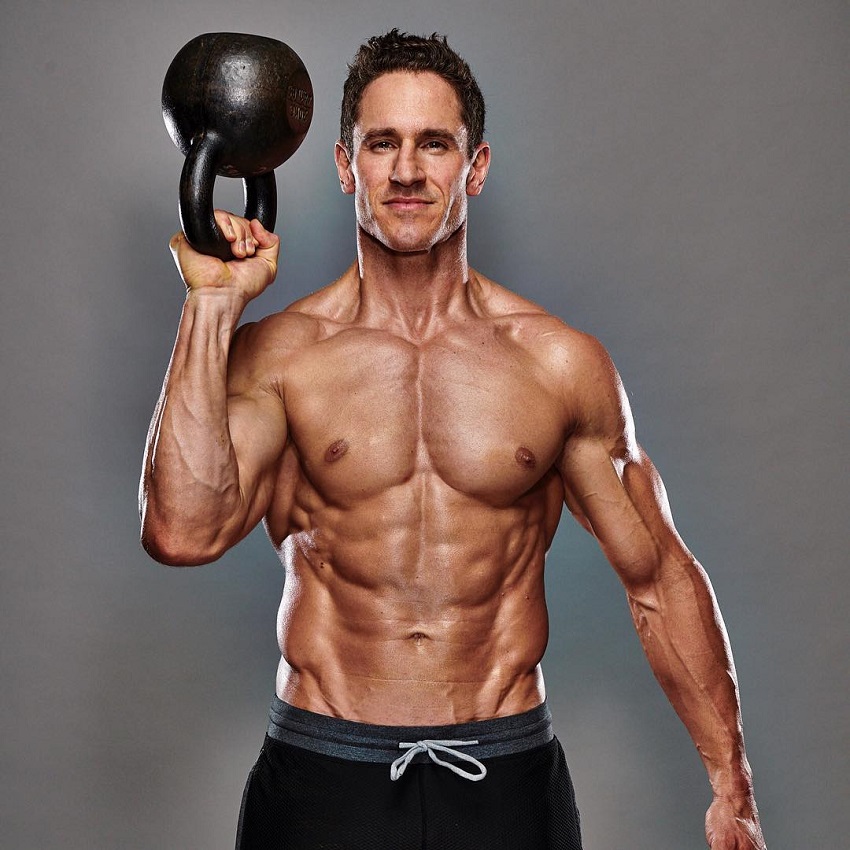 Don Saladino
Cover Model, Fitness Facility Owner, Personal Trainer
Don Saladino is an American celebrity trainer, fitness cover model, and gym owner. For over two decades, Don has been known as one of the most recognized fitness trainers in the USA.
He's coached actors, athletes, and famous celebrities, such as David Harbour, Liev Schreiber, and Ryan Reynolds.
Don has also graced numerous fitness publications over the course of his extensive career. He was featured in magazines, newspapers, and even live TV shows.
From a baseball player in college, to becoming one of the most renowned fitness personas in America. Don Saladino has come a long way ever since he first set foot in the weight room – this is his story:
---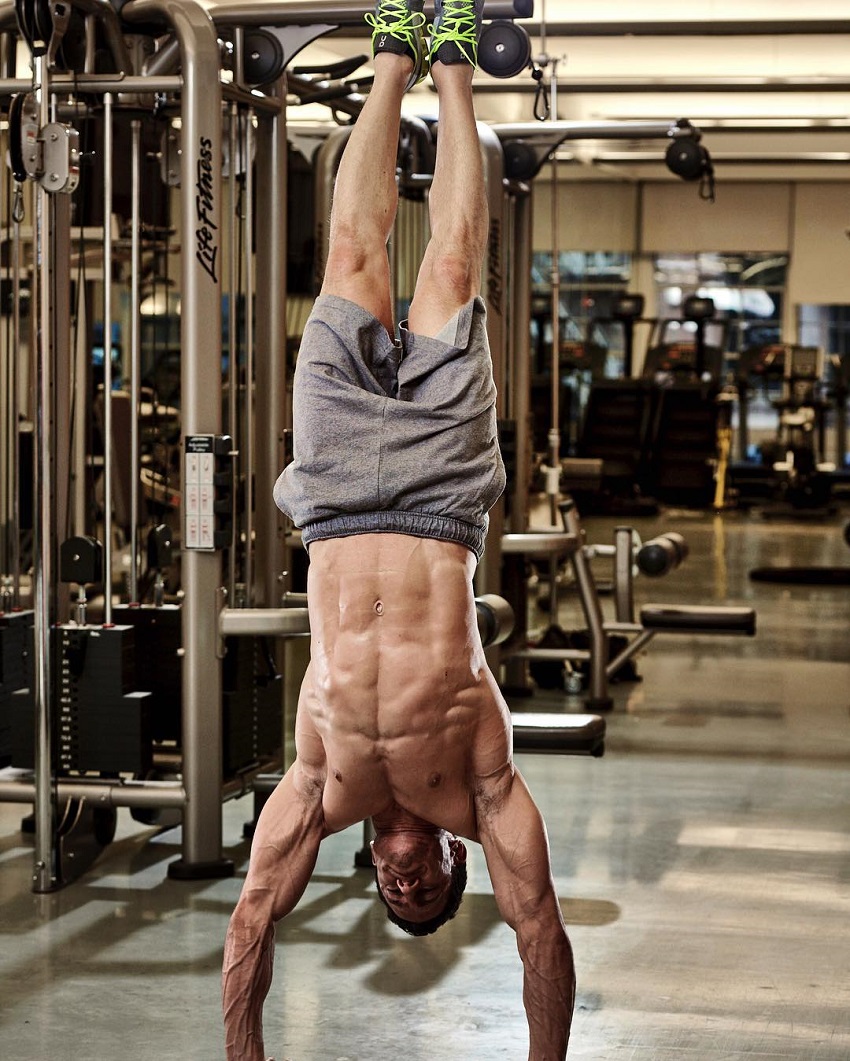 "About eleven years ago I was introduced to actor Hugh Jackman, and got him ready for his roles in Australia and Wolverine. Since then I've worked with literally a melee of celebrities. Now I'm known as the guy who gets people 'superhero ready' for movie roles."
Athlete Statistics
Full Name: Don Saladino
Age
Date of Birth
Nationality
Profession
46
April 15, 1977
American
Cover Model, Fitness Facility Owner, Personal Trainer
Era
2010
| | |
| --- | --- |
| Age | 46 |
| Date of Birth | April 15, 1977 |
| Nationality | American |
| Profession | Cover Model, Fitness Facility Owner, Personal Trainer |
| Era | 2010 |
---
"I don't use the word 'expert' when I talk about myself. I'm a professional, but I'm still a student. I really enjoy learning and I somewhat still enjoy learning from mistakes. There's nothing more invigorating for me to turn around and be like, 'Oh, wow. I can change this."'
Accomplishments
Cover Model
Fitness Facility Owner
Celebrity Trainer
---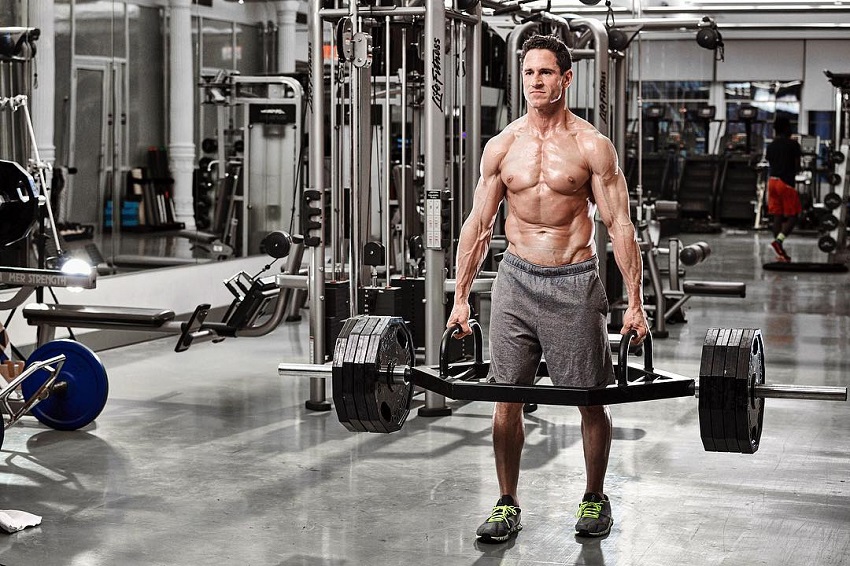 Biography
Early Life, Baseball, and College
Don Saladino grew up around people who were athletic and played sports, including his friends, family, and school colleagues. This influenced him to become a sportsman himself at an early age. He said; "From an early age, I was from a very athletic town. In my graduating class of 110, at least half went on to play college sports." – Don Saladino
Some of the sports Don played were ice hockey, swimming, baseball, and soccer. Out of them all, baseball was his favorite. He developed a strong passion for the sport and kept playing it throughout high school and college.
It was during this period when Don discovered fitness and weight training. After his baseball training sessions, he'd go to the gym to train with weights – aiming to improve his performances in baseball.
Transitioning to Weightlifting
Little by little, Don's strength in the gym grew. He also became bigger and more ripped. It was here where Don's passion for fitness and weight training began to grow rapidly.
In fact, Don was so impressed by his progress he decided to chase fitness as his full-time job after college. Meanwhile, his passion for baseball was fading away.
"I was just so obsessed with nutrition and fitness and had been educating myself on these topics myself all through college—it was a natural fit."
---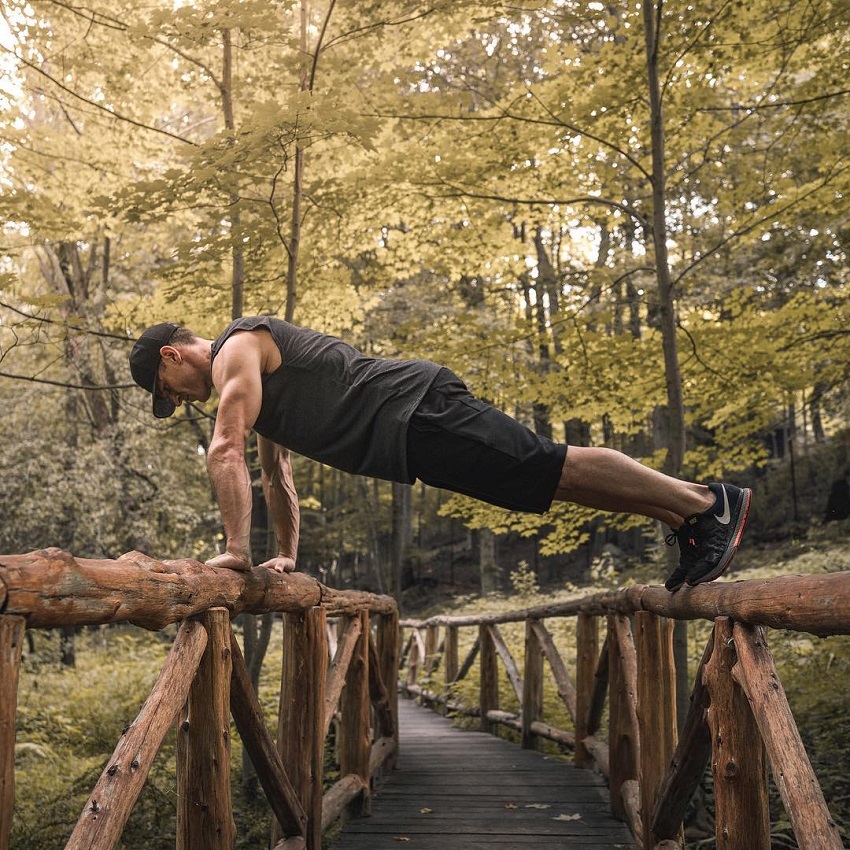 ---
Coming Into His Own
Eventually, Don decided to become a personal trainer. He believed it was the best way for him to step into the fitness industry – he was correct.
After only one year, Don was already making a living out of his passion. His success kept growing, as he not only became a recognized personal trainer, but also a gym owner – opening his training facility in New York City after a successful period as a training coach.
He also became a celebrity coach for some of the biggest names in the film industry, including Hugh Jackman, Ryan Reynolds, and Ryan Gosling.
Ever since then,"it's just been business venture to business venture," says Don.
---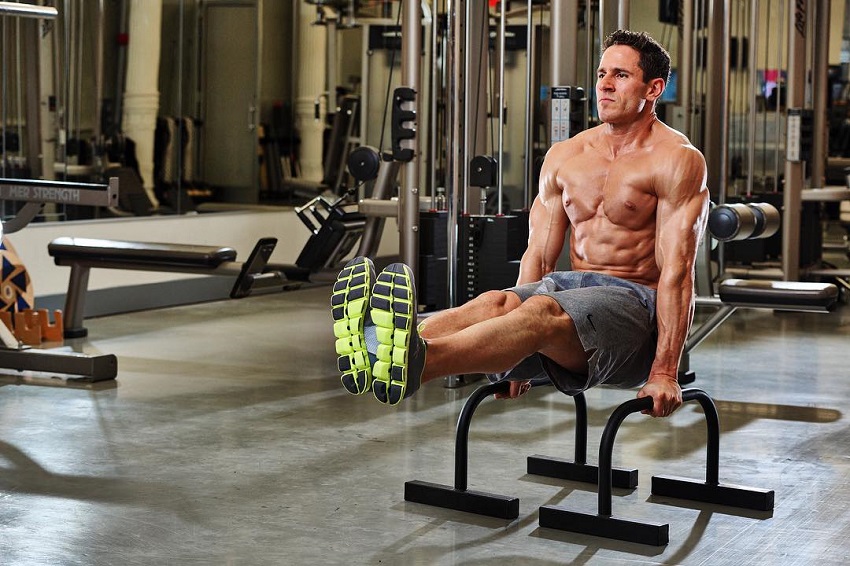 Training
Fitting Training in Everyday Life
While Don tries to maintain a consistent fitness schedule, he doesn't always have time to train according to his plan. In these cases, even a short workout will do for him.
As Don says, fitness isn't about working out for hours, several days per week. In his eyes, it's much more about staying consistent and dedicated to his training, even if it's only for five minutes a day. In the own words of Don Saladino;
"Fitness isn't about working out 60-90 minutes, 6 days a week. This is why people aren't successful. It's about getting in a little bit, even if it's just 5 minutes."
In this regards, here's a quick workout Don recommends for people short on time;
10-Minute Workout to Build Muscle and Lose Fat
Split Squat, 5 reps each side
Glute Bridges, 5 reps each side
Elevated Push-ups, 5 slow reps
Cobra Row, 5 reps with a 2-second hold on the top
Side Planks, 30 seconds each side, 5 reps
---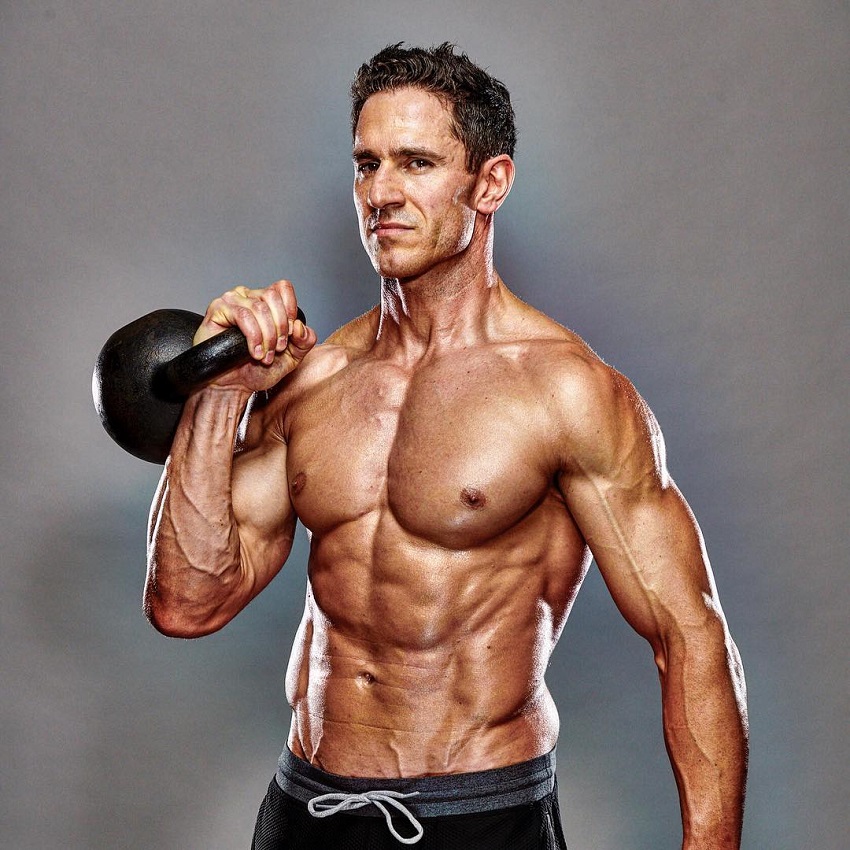 ---
Don Saladino's Favorite Exercises
Don's favorite exercise in his training 'arsenal' is the farmer walk. He believes this is one of the most underutilized exercises, but one that produces amazing results over time.
As Don says;  I think they're so much bang for their buck. I think you can burn fat with these, you can build strength, you can build muscle, it's safe. People who can't hinge or do a simple toe touch can do these."
Other exercises Don enjoys doing are sled pushes, bench press, squats, and deadlifts.
---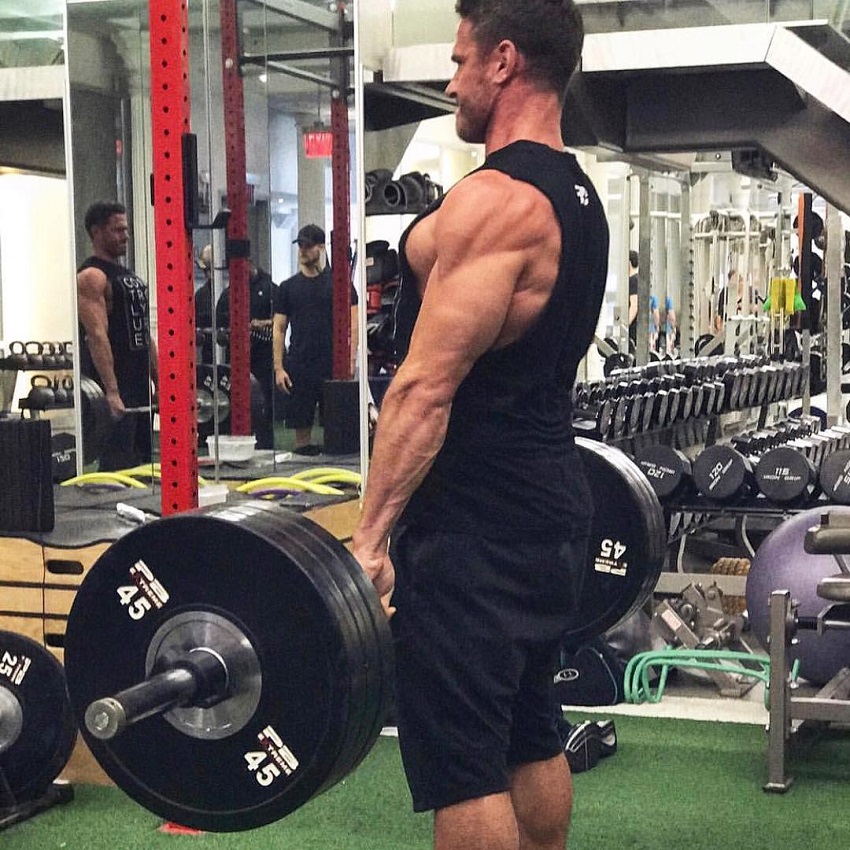 Nutrition
Water Intake
Before anything else, Don makes sure to drink enough water throughout the day. He recommends drinking 50 ounces of water for every 100 pounds of body weight.
According to Don, this helps promote a healthy metabolism and also plays a key role in flushing out the toxins from his body.
A Healthy Diet
Overall, Don's diet is all about "a good balance of protein, carbs, and healthy fats. It's also about paying attention to the quality of foods you consume and avoiding anything processed, chemically enhanced, or fried."
Don believes that it's more about what he cuts out from his diet, rather than what he adds to it. Specifically, he cuts out all flour, gluten, sugars, and dairy from his meal plan.
He also avoids sauces, hidden sugar, and table salt. Instead, Don takes pink Himalayan salt, natural sweeteners, and other healthy substitutes for these foods, seasonings, and sauces.
However, in order not to burn out, Don also has periods where he eats whatever he wants. He likes to follow an 80-20 rule. Which states – he must stick to his clean diet 80 percent of the time, while enjoying himself the other 20 percent.
---
---
Don Saladino's Meal Plan For Building Lean Muscle
Breakfast:
2 Whole Eggs
5 Egg Whites
Swiss Chard (cooked in coconut oil)
Lunch:
Chicken Breast (6 ounces)
White Rice (1 cup)
Snack Smoothie:
Flavored Plant-Based Protein (1 scoop)
Unsweetened Almond Milk (2 cups)
Frozen Blueberries (1 cup)
Frozen Banana (1 ½ cups)
Cinnamon (2 teaspoons)
Dinner:
Turkey (7 ounces)
Kale Salad
Sweet Potato (4 ounces)
---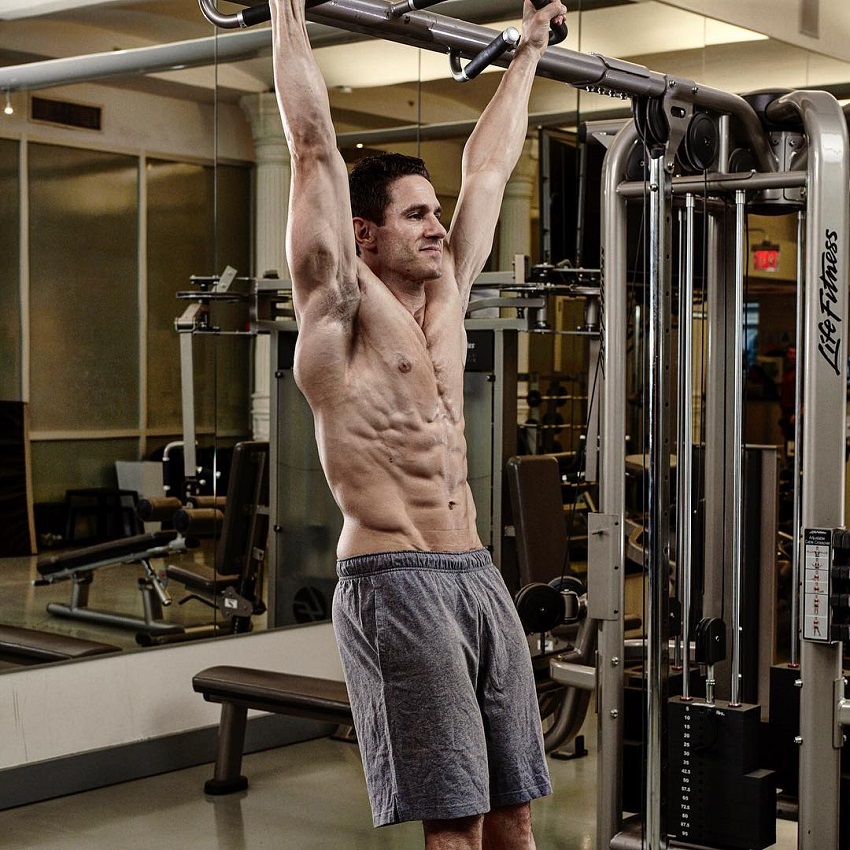 Idols and Influences
Don Saladino is influenced by his fans, friends, family, and celebrities whose physiques and lives he's transformed.
But Don is his own idol and influence for many people in his own right.
With his dedication, work ethic, and passion for the fitness lifestyle, he shows what's possible when you commit to something and don't give up.
---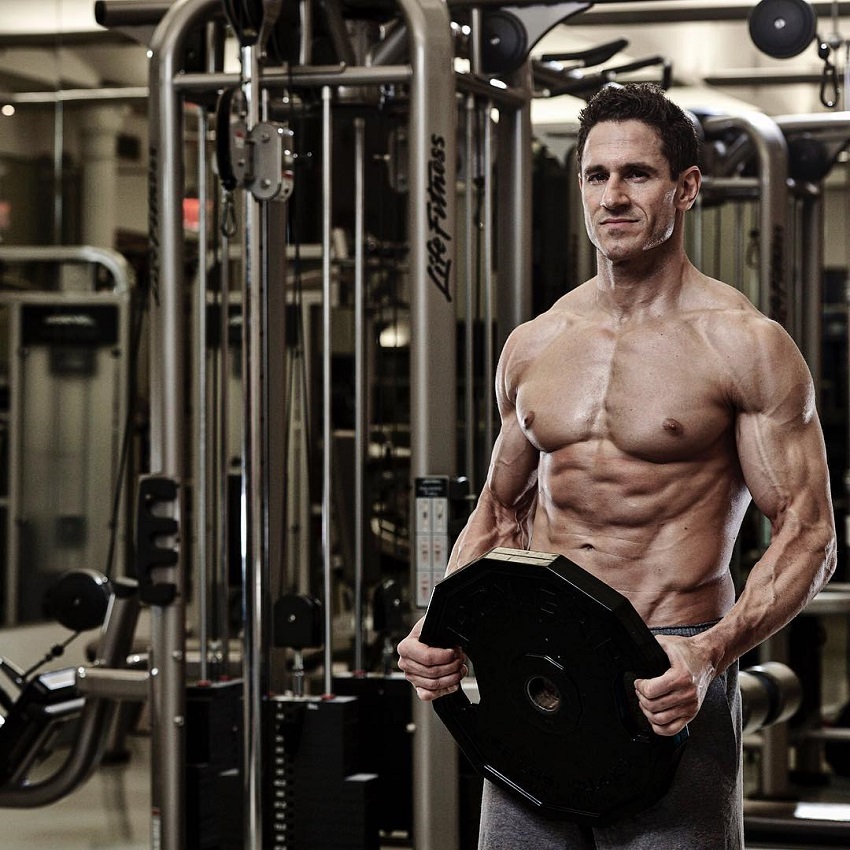 What we can learn from Don Saladino
Don Saladino is a successful fitness entrepreneur, model, and celebrity trainer. There's a lot to learn from him, but perhaps the most important lesson, is to always strive to reach big goals in life.
Find your passion, pursue it, and don't give up. Keep going until you realize what you'd set for yourself.
Remember that fears, doubts, and worries are all part of the journey of becoming successful. As long as you don't give up, there's a chance you'll reach your own greatness – just as Don Saladino did.