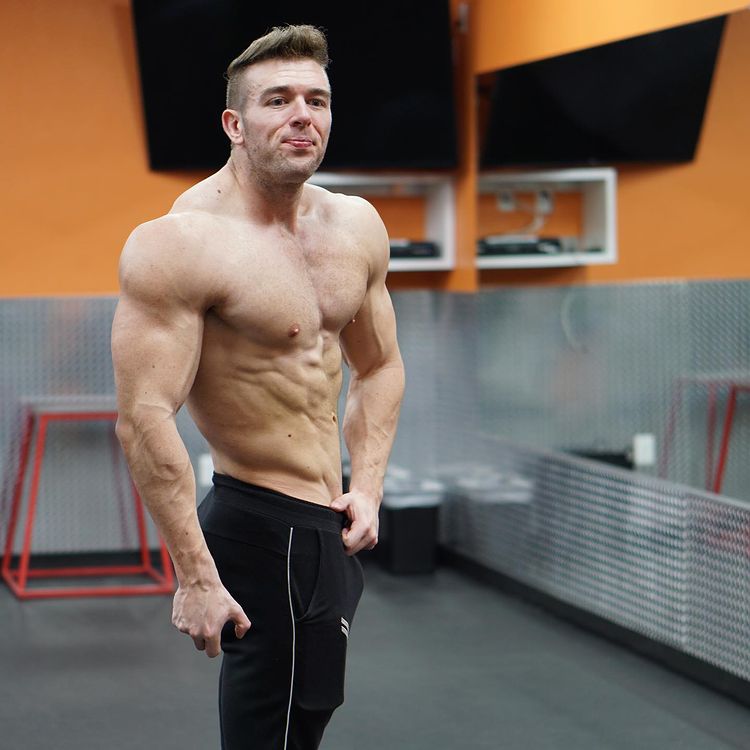 Derek More Plates More Dates
Derek more plates more dates is a Canadian bodybuilding from Vancouver. He runs a Youtube channel called Derek More Plates More Dates, has a podcast, and a blog. His focus is on self-improvement, bodybuilding, supplements, fitness, and dating.
He uses his platform to discuss many health issues, particularly those relating to men's health such as hair loss prevention, testosterone levels, libido, and fat loss. In his first Youtube videos, Derek focused on training issues, including how to add on bulk without getting fat. More recently, Derek started focusing more explicitly on the dating aspect of his lifestyle, with videos discussing Tinder and women.
Derek now has 1.39 million subscribers to his Youtube channel and posts new videos almost every day.
Training Schedule
These days Derek is not as focused on bodybuilding as he was a few years ago.
At his training peak, Derek went to the five or six days a week minimum. He would go to the gym no matter how he felt. Whether he was low on energy or even sick, he would still go to the gym five to six times a week.
Typically, he would train one body part per day. Then, on the sixth day, he would target the weakest body part and train it again.
Derek explains why he no longer trains this much:
"Over the years, I've realised sometimes, not necessarily in terms of accruing the muscle, to begin with, but as far as retention—once you already have it—less can be more. So, the difference between me training six days a week with that exact same split vs now, training three or four days a week, is the exact same. I maintain the exact same physique. Nothing changes"
Derek suggests making the most of your youth to pack on muscle. This is because the human body cannot continue to grow muscle at the same rate when it's older. In effect, you have a limited window in which to reach your physical peak. After that point, you will find it hard, if not impossible, to add more bulk muscle.
Whatever you've accumulated when your peak ends, he explains, is pretty much where you are going to stay. The good news, according to Derek, is that if you pack on plenty of muscle when you're young, you will be able to maintain that when you're older.
Nutrition
When it comes to nutrition, Derek is a big believer in supplements and hormone optimization. He regularly reviews nutritional products on his podcasts and videos, including a line of supplements he personally designed called Gorilla, which includes a pre-workout supplement, a nootropic called Gorilla Mind, and an energy booster.
He also advocates eating healthy and avoiding fast food (unless it fits your macros!).
Self-Improvement
Derek describes himself as being "dedicated" to "extreme self-improvement" and alongside his training and nutrition advice, he provides general lifestyle tips to his followers.
For Derek, self-improvement begins by following a few basic rules:
Don't watch TV, don't watch sports, don't play video games, and don't watch porn.
Do something fun and new once per week.
Each new activity should be memorable – choose quality over quantity.
From this jumping-off point, it is possible to go deeper, learn more about yourself, and improve your training, nutrition, and approach to dating.
Alongside suggesting practical steps towards improvement, Derek also discusses emotional issues such as self-esteem, lack of confidence, and insecurity, offering men new perspectives on how they view the world and themselves.
Top Videos on More Plates More Dates Youtube Channel
Derek's most successful video to date is a look at Joe Rogan's so-called "bubble gut", which Derek attributes to insulin resistance as a result of growth hormone abuse.
The video has received over four million views so far.
His second most-watched video, with just over four million views, discusses Indian men competing in physique contests who are getting kicked out for being too stacked.
What we can learn from Derek more plates more dates
Derek More Plates More Dates has a host of videos with useful advice. His unique niche is focusing on the scientific side of weightlifting, muscle growth, and supplement use. Therefore, anyone who wants to learn more about the technical details of putting on bulk can learn plenty from Derek.
He also offers plenty of advice about self-improvement, fitness, health, and lifestyle improvement, all available on his Youtube channel, blog, and podcasts.
For us, the key takeaway has been to make the most of our youth to pack on muscle because once we get older, it will be harder to keep growing but easier to maintain what you've got.