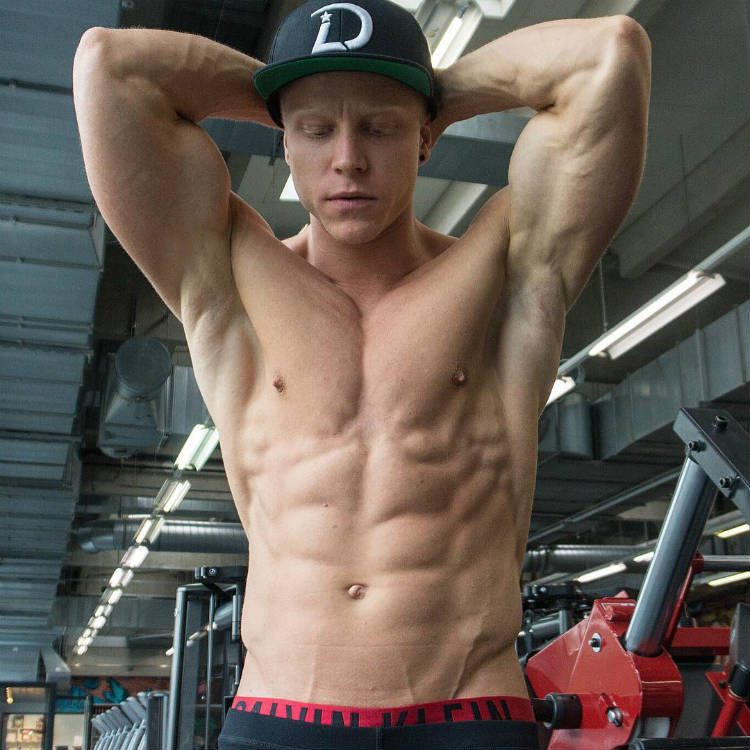 David Lengauer
Fitness Model, Sponsored Athlete, Entrepeneur
David Lengauer is a fitness model, sponsored athlete and entrepreneur from Vienna, Austria. He is a popular figure on social media, who has developed his own video workout and nutrition guide – becoming a well-known face on YouTube in the process.
Despite having a chiseled physique and business empire today, David wasn't always a keen bodybuilder. He actually started his sporting journey in a local boxing class which he attended every week. He loved the strength training side of the sport so much, that he chose to leave boxing behind, becoming a bodybuilder.
David's love of bodybuilding followed him into his university years. He chose to study nutrition at the University of Vienna, and with this new dieting knowledge, decided to become a personal trainer and help others achieve their fitness goals.
Fast forward to today, and David has used social media to expand his client and fan base. He's landed sponsorship deals for high-profile fitness brands, turning his name into a brand in the process. This is his story:
---

Athlete Statistics
Full Name: David Lengauer
Weight
Height
Year of Birth
Nationality
155 - 165lbs (70.3 - 74.8kg)
5'9" (175cm)
1993
Austrian
Profession
Era
Fitness Model, Sponsored Athlete, Entrepeneur
2010
| | |
| --- | --- |
| Weight | 155 - 165lbs (70.3 - 74.8kg) |
| Height | 5'9" (175cm) |
| Year of Birth | 1993 |
| Nationality | Austrian |
| Profession | Fitness Model, Sponsored Athlete, Entrepeneur |
| Era | 2010 |
---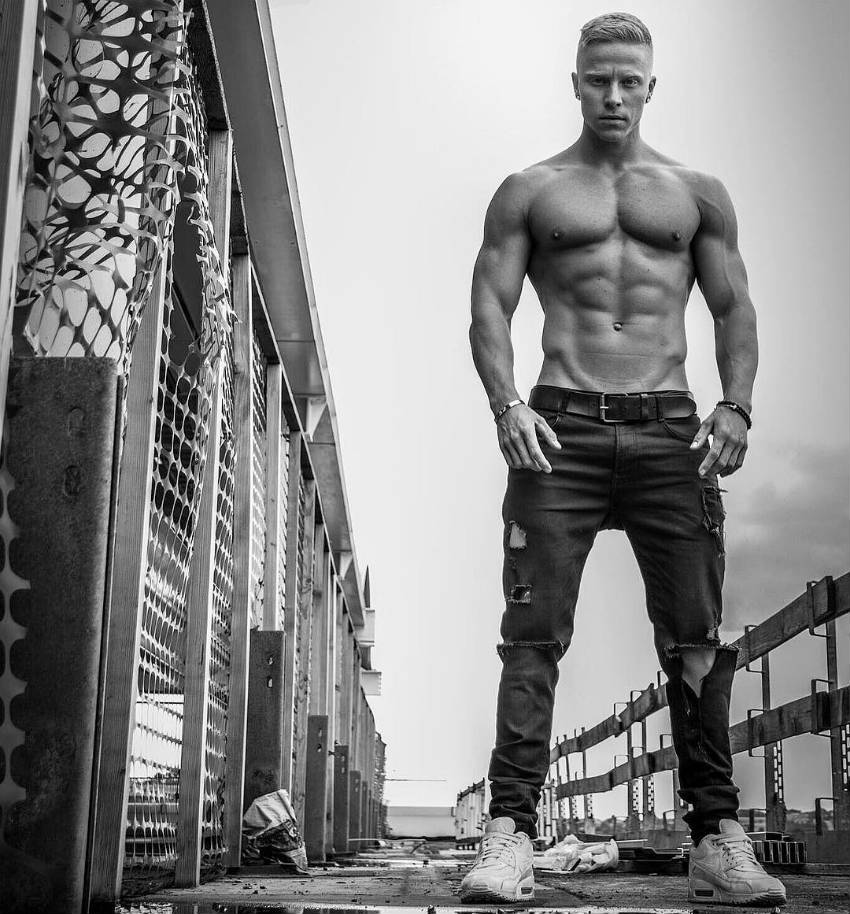 "You have to decide if you want to achieve success or not. If you want to become successful and get a nice body, you have to work your ass off and stay consistent".
Accomplishments
Sponsored Athlete
Fitness Model
Runs his own business
---

"You are able to reach everything you want, if you BELIEVE IN YOURSELF".
Biography
Boxing
Born and raised in Vienna, David's first taste of strength and fitness training was at a local boxing gym. He was a keen sportsman in his youth, spending his childhood playing various sports, but he needed an outlet for his teenage angst. It was then that he decided to go to an introductory boxing class.
He took to the sport immediately, spending three years building his physique through strength training, as well as high intensity cardio workouts. More importantly to David though, his time training and fighting helped him to "learn something about discipline".
As he continued to box, he began to enjoy the strength training aspect of boxing more than the fighting itself. He started to complete extra strength training classes, saying that he loved "the lifestyle, the nutrition, the training – just everything". From then on, he was hooked.
University
This glimpse of the bodybuilding lifestyle came at a perfect time for David; he had to pick his course for university – knowing straight away what it was going to be.
He chose to study nutrition at the University of Vienna. He knew that this would allow him to combine his new passion for weightlifting, with a solid educational grounding in bodybuilding nutrition. He enjoyed every minute of this course, absorbing all the knowledge he could and introducing a new diet into his life.
As David learned more about nutrition, he also began to see big improvements in his physique. He spent a lot of time with his classmates working out, which allowed him to develop his own workout plan to combine with the new bodybuilding diet. It was then that he began to make career decisions.
Fitness Coaching
While at university, David built an excellent nutritional knowledge-base, as well a great physique. He knew that he could use this skill-set as a personal trainer and fitness coach, so began to look for clients.
Within a short period, David managed to develop a loyal client-base in Vienna. He taught his clients correct weightlifting techniques, but also made sure they followed a strict diet – seeing that this is the "most important" part of the fitness lifestyle.
At this point, David also set up a website to teach techniques online, which has been very successful. He has attracted a lot of attention across Austria and Germany and increases his international fan base anf client daily through this site.
Social Media Fame
As David branches out into social media work, he sees this as an excellent platform to inspire as many people as possible.  He uploads videos, photos and inspirational quotes, believing he has "inspired millions of people" through this work.
He says that "his knowledge and experience is one of the greatest aspects that his followers value in him". He loves to help out fans individually on social media when he can; he knows the value of helpful advice – especially in the early stages of the bodybuilding journey. He wants to show his followers "how to make their own dream come true".
---

"You won't have any success if you don't stay consistent".
Training
Compound Lifts
David's training routine includes heavy compound lifts, which he prefers to isolating movements. He prefers them due to the fact that they burn more calories, improve his intermuscular coordination and elevate the heart rate – offering a cardiovascular benefit.
Mind-Muscle Connection
Alongside the inter-muscular coordination benefits, David also believes that the mind-muscle connection is very important. He trains his clients to develop this connection in order to work multiple muscles at once – not just the primary muscle of each lift.
He has developed this connection himself to a high-level. He always starts his weight-lifting routine with low weight sets, allowing him to focus on the muscle targeted, as opposed to the weight he is lifting.
Routine
David is admittedly meticulous in planning his routine. He says he plans every exercise in advance, as well as all his repetitions. He writes all of this down in a training booklet, trying to push toward a new target each week.
He has found that following a "push/pull/legs and abs" approach works well for his body, so he organises his weekly workouts around this.
Davids usual training routine is below:
 Push workout: (chest, delts and triceps)
4 Sets of Bench press (6 reps)
3 Sets of Incline Dumbbell Bench press (8-10 reps)
3 Supersets of Dips and cable flies (12-15 reps)
3 Sets of Military Press (6 reps)
3 Sets of seated dumbbell shoulder press (8-10 reps)
 3 Sets of French Press (6 reps)
3 Sets of Triceps rope pushdowns (8-10 reps)
 Pull Workout (back, neck and biceps)
4 Sets of Deadlifts (6 reps)
4 Sets of Pull Ups (max reps)
3 Sets of seated Cable rows (8-10 reps)
3 Sets of one arm dumbbell rows (8-10 reps)
4 Sets of Dumbbell shrugs (6 reps)
3 Sets of Barbell Curls (6 reps)
3 Sets of seated Hammer Curls (8-10 reps)
 Legs and abs workout
4 Sets of Squats (6 reps)
3 Sets of Leg Press (8-10 reps)
3 Supersets of Leg Curls and Leg Extensions (12-15 reps)
4 Sets of Calf Raises (6-8 reps)
3 Sets of Crunches (20 reps)
3 Sets of Leg Raises (20 reps)
Cardio
In terms of cardio, David tries to limit himself to short jogs. During his cut he does 40 minutes runs, but for the rest of the year avoids it. He sees that for losing fat, changing his diet is a lot more effective than completing regular cardio sessions.
---

Nutrition
Creating A Healthy Diet
When it comes to David's nutrition, he has a very healthy diet which was improved during nutrition classes at university. His focuses his meals around the three macro-nutrients; carbohydrates, proteins and fats.
He only eats high quality lean meat and fish, such as tuna and turkey. His carbs are also obtained from high quality and healthy sources, such as sweet potato and rice.
Keeping it clean
While many bodybuilders include the occasional "cheat meal"  such as pizza, David sees no need for this. He generally avoids introducing fatty or sugary options into his meal plan and  doesn't have much of a sweet tooth.
Supplements
As well as cheat meals, he also sees that supplements are not very important. He sees that nutrition and training are the most important elements; if they are not "perfect", he says, then you will never build a good physique.
He says that you should only ever consider whey protein if your nutrition and training is perfect. He has, however used creatine, whey protein and L- glutamine in the past.
---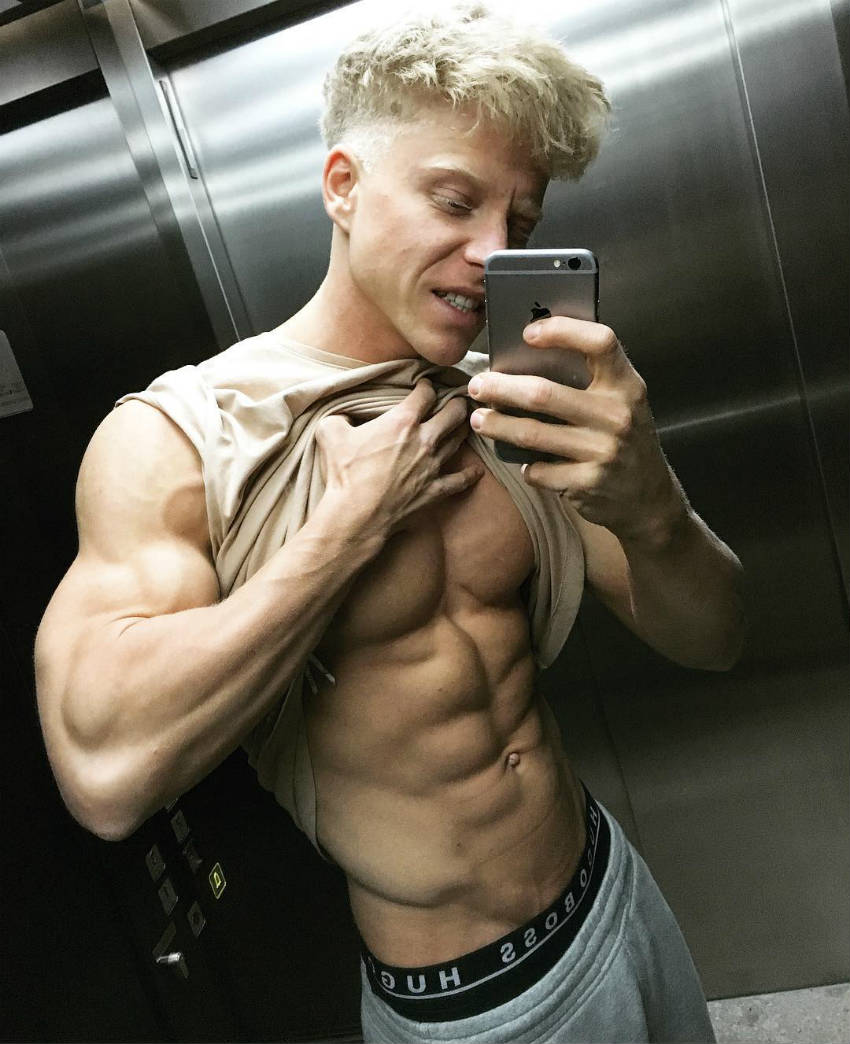 "Stay disciplined and consistent".
Idols and Influences
David's influences come from the "new school" of bodybuilding. He idolizes champions such as Kai Greene – appreciating their dedication and motivation to be the best in the sport.
He is also inspired by his own progress in bodybuilding. He looks back at his early years in bodybuilding, and admires the progress he has made. He also enjoys searching for new meal ideas, finding motivation in helping fans plan their own nutrition and become the best they can be.
---

What we can learn from David Lengauer
David Lengauer has shown us the power of commitment and education in creating a fitness career. Since he began boxing in his teenagers years, he was committed to creating a career for himself in the fitness world.
Fast forward to today and it's clear that this dedication has paid off. He's completed a university education in nutrition, using the knowledge he has gained to help others – in and out of the gym.
If you have a fitness goal, try and learn as much as you can. Having a clear understanding of your goals and how to get there, will help you move past any training difficulties when they arise.