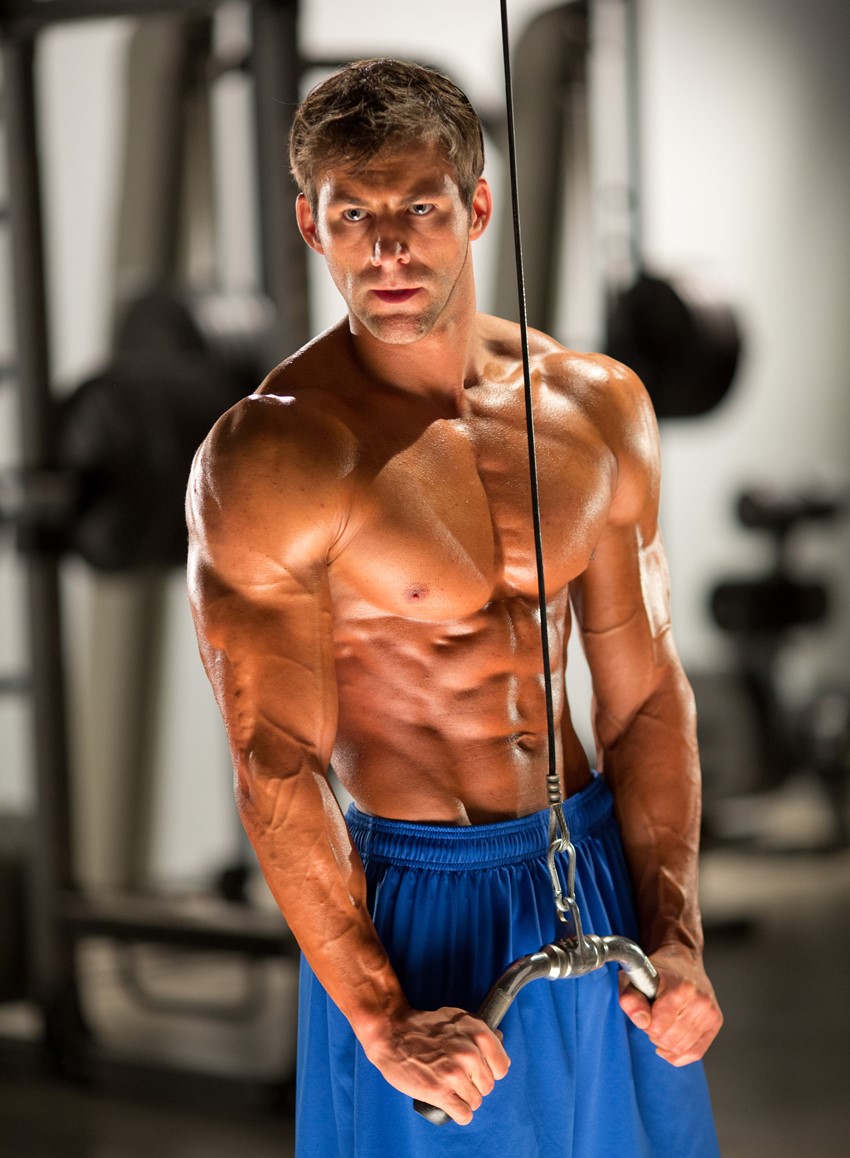 Dave Dreas
Nutritionist, Personal Trainer, Fitness Model
Dave Dreas is a fitness model, online trainer, and fat-loss expert from Minnesota, U.S. He became involved in fitness through basketball, a sport in which he excelled during high school and college.
Throughout the years he spent in college, Dave participated in various strength training and conditioning programs. These brought him closer to the fitness lifestyle, which he later chose as his one and only passion; hoping to build a fruitful career out of it.
He succeeded in his intentions – and is now living his dream of being a weightlifting coach and expert nutritionist.
This is Dave's story:
---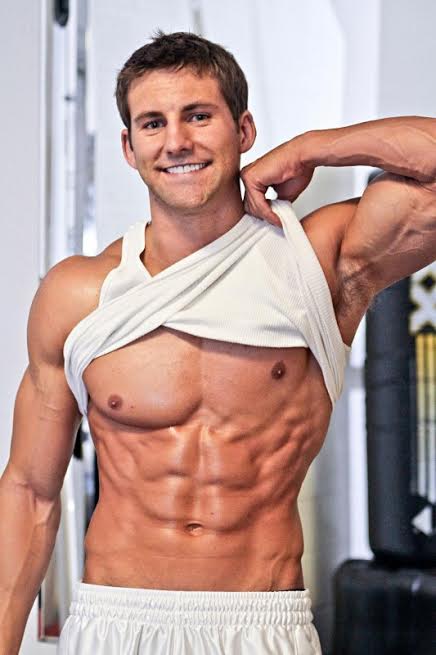 "I was always active playing sports growing up, but I always wanted to put on muscle. Throughout the years, I spent time in various collegiate strength and conditioning programs, and worked out often. I was a college basketball All-American and a lot of the credit for that is due to my off season workout programs. I've always loved working out."
Athlete Statistics
Full Name: Dave Dreas
Weight
Height
Year of Birth
Nationality
185 - 195lbs (83.9 - 88.5kg)
5'11" (180cm)
1986
American
Profession
Era
Nutritionist, Personal Trainer, Fitness Model
2010
| | |
| --- | --- |
| Weight | 185 - 195lbs (83.9 - 88.5kg) |
| Height | 5'11" (180cm) |
| Year of Birth | 1986 |
| Nationality | American |
| Profession | Nutritionist, Personal Trainer, Fitness Model |
| Era | 2010 |
---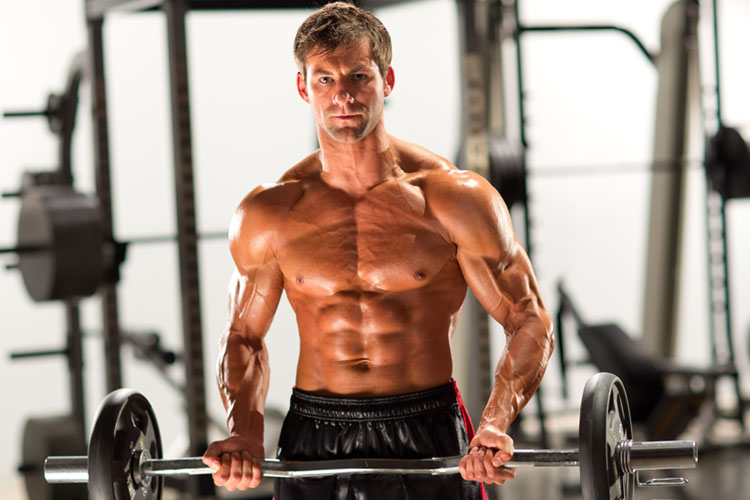 "It's been an unexpected ride and my goal is to help others reach a similar platform."
Accomplishments
Entrepreneur (Training Center Owner)
Sponsored Athlete
Fitness Model
Certified Nutritionist
---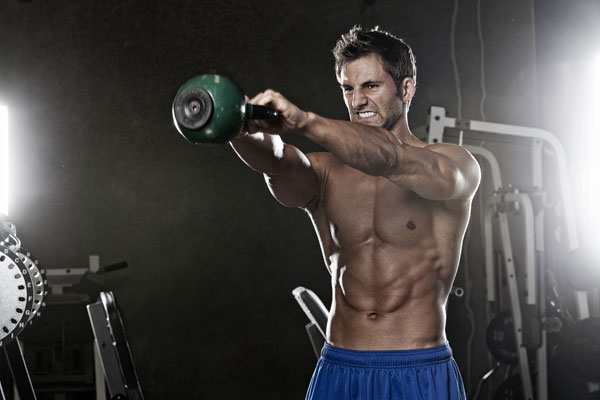 Biography
Talented Basketball Player
Born and raised in Minnesota, Dave Dreas was a sports fanatic in his youth. In his words; "I grew up playing just about every sport you could imagine, so from a young age I was rather competitive."
In high school, Dave began playing basketball; discovering he had a 'hidden' talent for the sport. His progression in basketball was so impressive that he went from being a rookie in his high school team, to later receiving a full basketball scholarship at the St. Cloud State University in Minnesota.
Through the four years of his college education, Dave excelled in his new basketball team – so much so that he was named the St. Cloud State Male Athlete of the year; earning All-American Honors. By the time he graduated from college, Dave was 2nd on the all-time scoring list with over 1800 career points.
Choosing a Different Path
As Dave's college years came to close, so did his career as a basketball player. He decided not to chase the sport anymore; focusing on his overall health and fitness instead.
However, Dave says even though he left basketball behind, it was something that taught him "invaluable lessons" about the human body, endurance, and conditioning – this ultimately helped him build foundations on which he used to carve his physique.
Ever since he made the decision to embark on his journey into fitness, Dave has become a qualified personal trainer, nutritionist, and a fitness model. He's also appeared in a number of sports events commercials, and has built his personal training brand through advertising on social media.
Dave's grateful for everything he's accomplished so far, and for the people he's met – saying; "I love doing the shoots and seeing the end products! I was fortunate enough to do a popular sports commercial and I have had some great photos shoots with well-respected photographers – it's great to work with such skilled people."
---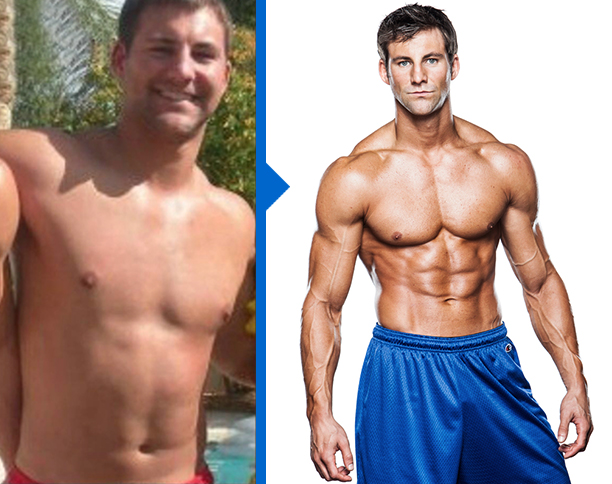 Training
Steady State Cardio Vs HIIT
When comparing regular, slow-paced cardio with HIIT, Dave likes to use this analogy; "Would you rather look like a long distance runner or a sprinter?"
He believes there is no need to incorporate long-lasting cardio sessions, when the same can be achieved within a much shorter time frame.
Dave's take on regular cardio vs HIIT
, in his own words; "I'm not a huge fan of steady state cardio. I respect the people that do it but I feel there are better ways of doing cardio that will save you a lot of time! I've had great results doing HIIT during my workouts. It's important to get your heart rate up and have some form or resistance training. I feel that's the best and quickest way to fat loss."
---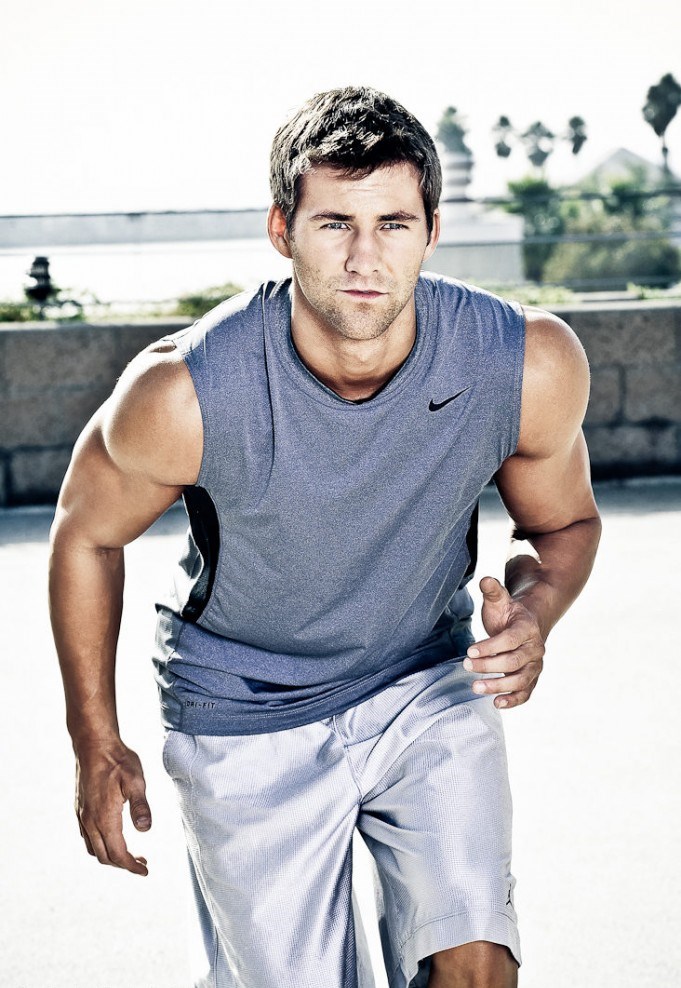 ---
Full-Body Workout
Most of the time, Dave trains five days in a row, after which he has two days of full recovery. He goes to failure on every set in his workout, thus achieving maximum muscle fatigue.
Dave's workout program;
Monday –Chest
Seated Chest Press, 4 sets 15 reps
Dumbbell Chest Press, 4 sets 10 reps
Iso Incline Press (Machine), 4 sets 10 reps
Bent Over Parallel Cable Flyes, 4 sets of 10 reps
Push Ups, 5 Sets Max
Tuesday- Legs
Leg Extension, 4 sets of 15
Leg Press, 4 sets of 10
Hack Squat, 4 sets of 8
Squats, 4 sets of 8-10
Walking Lunge, 2 sets no weight
Wednesday – Shoulders
Dumbbell Press, 4 sets of 10
Dumbbell Lateral Raise, 4 sets of 12
Seated ISO Shoulder Press, 4 sets of 8
Cable Front Raise, 4 sets of 12
Reverse Pec Deck, 4 sets of 10
Thursday –Back
Assisted Pull Ups (Slow and controlled), 5 sets of 15
Double D Handle Lat Pull Down, 4 sets of 10
Seated Row, 4 sets of 10
Rack Deads, 4 sets of 10
T-Bar Row, 4 sets of 8
Friday – Arms
Dumbbell Hammer Curl, 4 sets of 10
Rope Press Down, 4 sets of 10
Barbell Curl, 5 sets of 8
Overhead Rope Extension, 4 sets of 10
Dumbbell Preacher Curl (each arm), 4 sets of 8
Dips (focus on triceps), 4 sets of max
---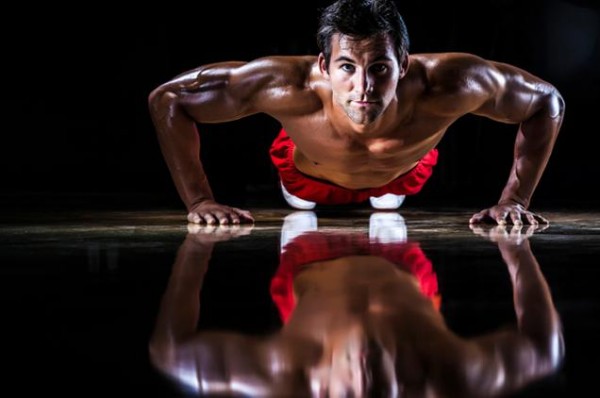 Nutrition
Daily Diet
Dave wakes up early in the morning, at around 4:00 A.M. At this time, he'll have his first meal of the day. This meal covers all of his macronutrient requirements – it consists of eggs for protein and healthy fats. Oats for slow-releasing carbohydrates, and a banana for a fast spike in his energy levels.
As he gets closer to a photo shoot, Dave cuts out carbs from his other meals of the day; leaving them only in his breakfast, and in the post-workout meal.
When he doesn't have any event coming up, Dave uses the IIFYM approach, combined with intermittent fasting. This means he'll go without any food for the first couple of hours of the day, and will later eat whatever he wants; as long as it fits his daily macros.
---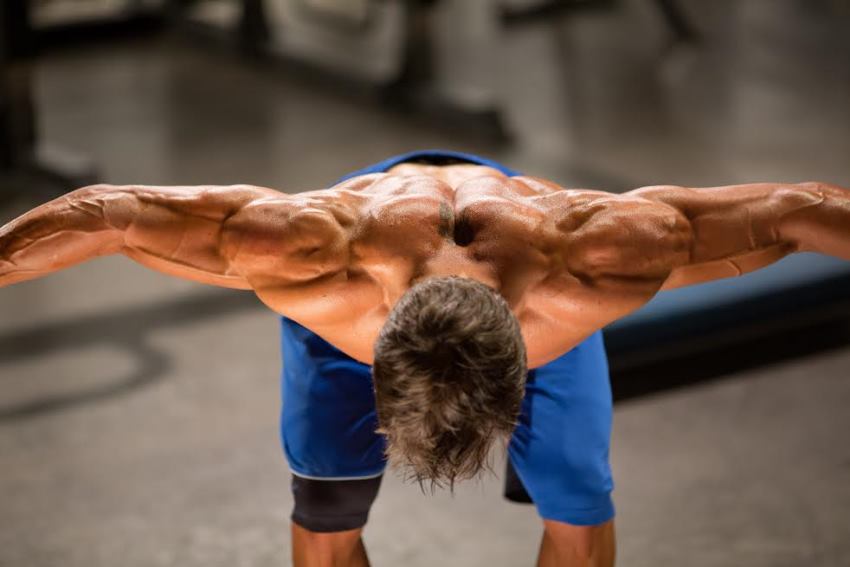 ---
Meal Plan
Here's a breakdown of Dave's daily diet;
1st Meal – 4 whole eggs, ½ cup oats, banana
2nd Meal – 2 whole eggs, ¼ avocado, tomato, whole wheat tortilla
3rd Meal – 8 oz of chicken, brown rice, ½ avocado
4th Meal – Protein bar w/ greek yogurt
5th Meal – 2 burgers with a muffin as a bun, bag of mixed vegetables, cottage cheese
6th Meal – 6 oz of chicken and cottage cheese
Dave's Supplements
Whey Protein
BCAAs
Amino Acids
Creatine
Probiotic
Fish Oil
---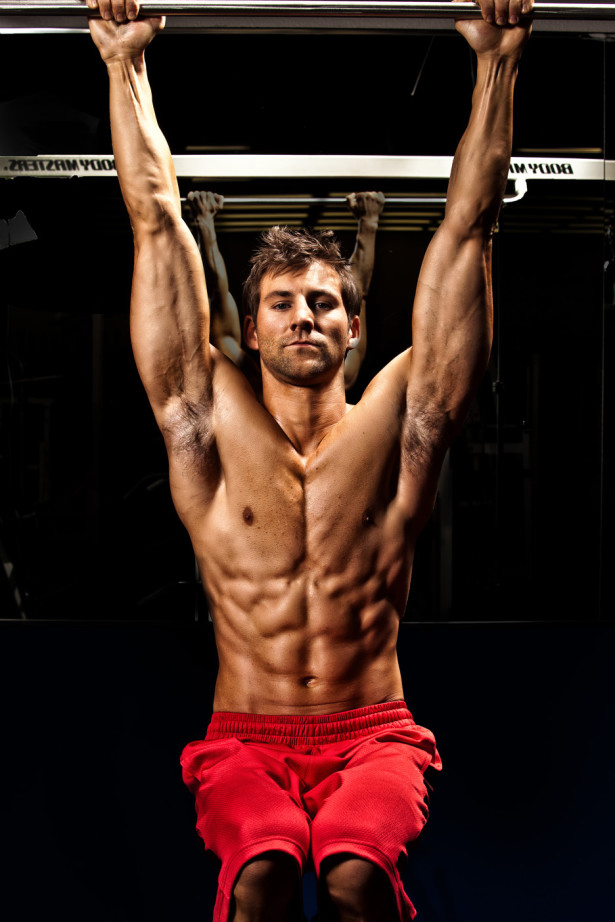 Idols and Influences
Dave's idols in the fitness industry are Greg Plitt, Chris Powell, and Clark Bartram. Their work ethic and "go hard, or go home" mentality is what fascinated Dave; giving him the motivation to push beyond his comfort zone in the gym, and life in general.
---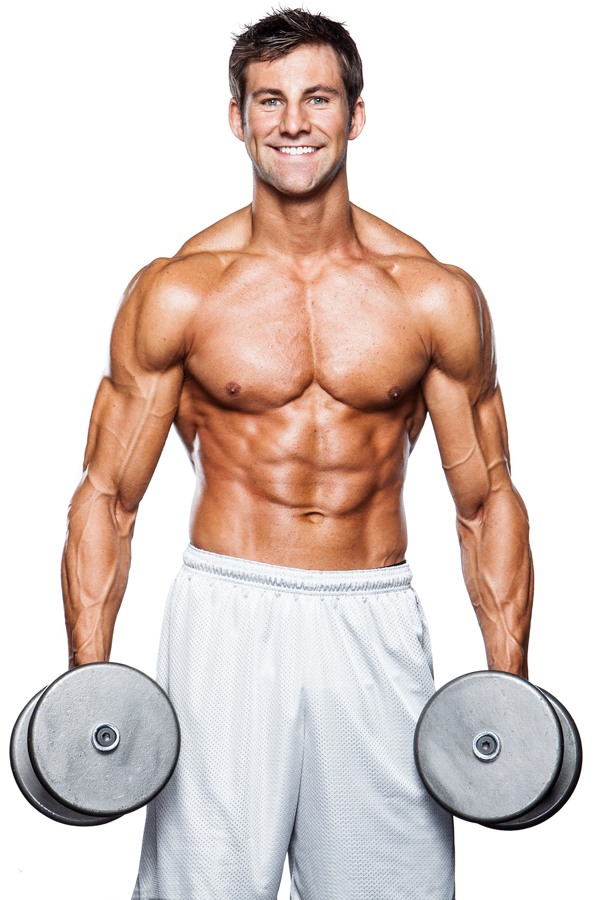 What we can learn from Dave Dreas
Dave was an upcoming basketball sensation in Minnesota, well on his way to becoming a star one day.
However, his passion laid somewhere else. After he finished college, Dave realized that even though he loved to play basketball – it wasn't something he wanted to do for a living. Ultimately, it was fitness that he chose as a platform to build his dream life on.
This decision was risky, but it turned out to be the right one. Dave now lives a life of his own creation – as he says, "without any regrets".
One thing that we can learn from Dave and his story is to always follow your intuition, aka, "gut feeling". Because that feeling may be your "roadmap" to a successful and happy life – just like in Dave's case.