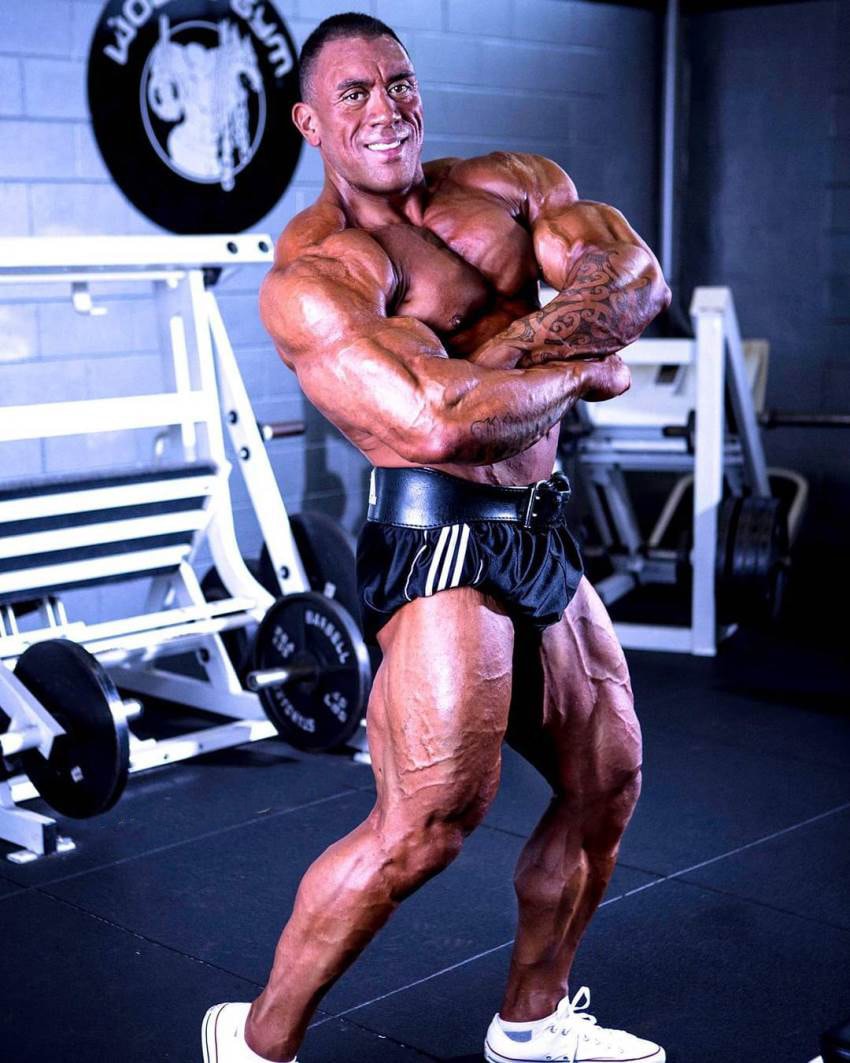 Darryn Onekawa
Professional Bodybuilder
Darryn Onekawa is a professional bodybuilder from Rotorua, New Zealand. He first stepped onto the bodybuilding stage in 2003, winning the INBA South Pacific Champions contest.
Throughout the years, Darryn furthered his career to become a professional bodybuilder, and motivational speaker.
However, Darryn didn't have an easy road towards success. Between 2012 and 2017, he suffered from an extremely serious form of depression. Which saw him quit bodybuilding, and gain over 40 kilograms of unhealthy weight.
However, Darryn came back strong to beat the illness, and establish himself as one of the best bodybuilders from New Zealand.
This is his story:
---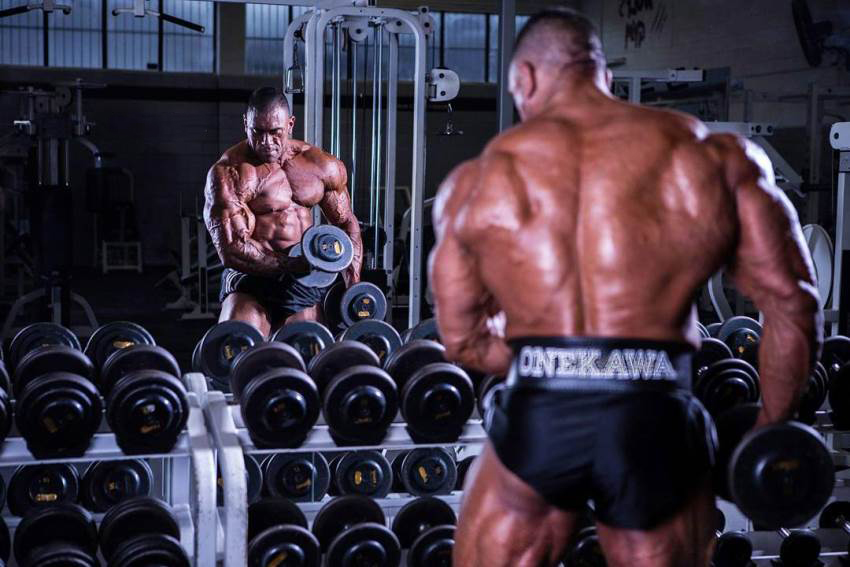 Athlete Statistics
Full Name: Darryn Onekawa
Weight
Height
Arms
Chest
255 - 265lbs (115.7 - 120.2kg)
5'11" (180cm)
58cm
142cm
Thighs
Nationality
Profession
78cm
New Zealander
Professional Bodybuilder
Era
2000, 2010
| | |
| --- | --- |
| Weight | 255 - 265lbs (115.7 - 120.2kg) |
| Height | 5'11" (180cm) |
| Arms | 58cm |
| Chest | 142cm |
| Thighs | 78cm |
| Nationality | New Zealander |
| Profession | Professional Bodybuilder |
| Era | 2000, 2010 |
---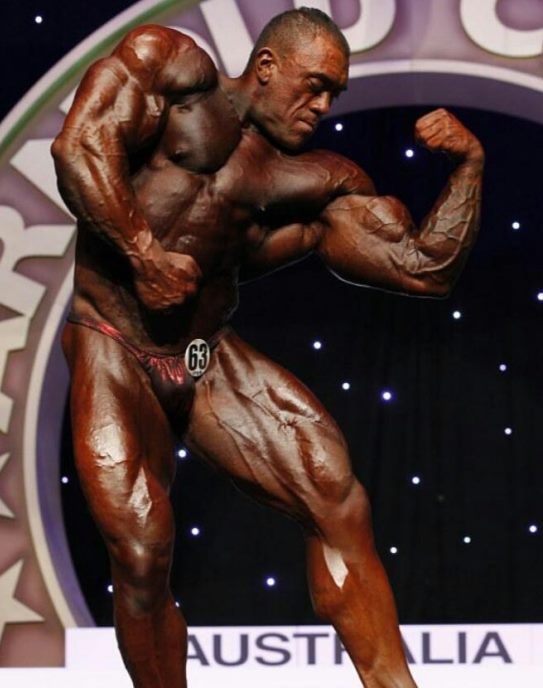 Accomplishments
Competitions
INBA South Pacific Champs Novice Men Tall, 2003, 1st place
NABBA Nationals Open Men Tall Class, 2005, 1st place and Overall Open Men's Champion
IFBB Elite Pro Show 3rd kiwi, 2008, 5th overall
NZFBB Central North Island Champs Open Men's 100kg, 2009, 1st place & Overall Men's Champ
NZFBB Nationals Open Men's 100kg, 2009, 1st place & Overall Men's Champ
Grand Prix Australia, IFBB, 2011, 7th
Grand Prix Australia, IFBB, 2012, 4th
Arnold Classic Australia, 2017, 6th
---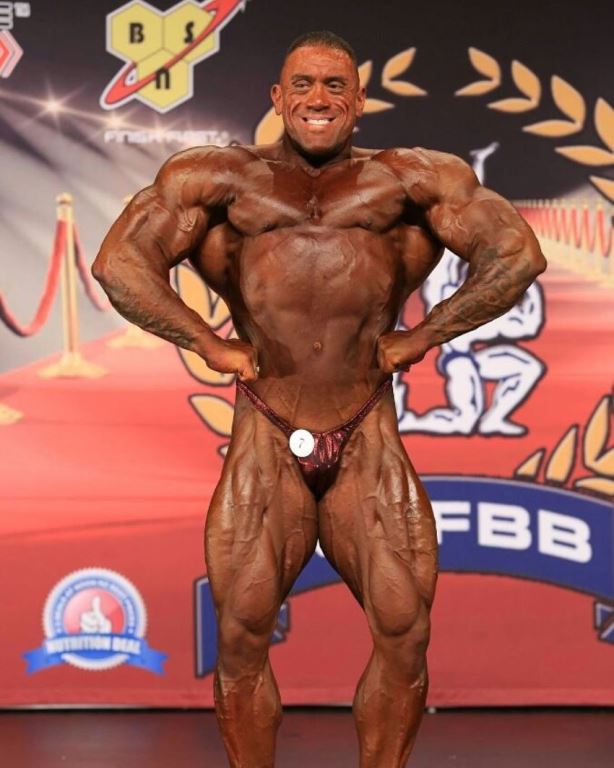 Biography
Darryn's Early Life
Darryn Onekawa was born and raised in Rotorua, New Zealand. Where he's lived ever since.
Growing up, Darryn was bullied because of his underweight and "skinny" looks, and became frustrated because of it. In a search for an outlet for his frustration, Darryn started playing rugby for Rotorua high school.
However, at the age of 14. Darryn became inspired by his father to find another athletic outlet – bodybuilding. One day, while Darryn was sick at home. His dad gave him the 1989 Mr. Olympia tape to watch. As Darryn said, this "planted the seed" for bodybuilding in him.
Three years later, at 17, Darryn began lifting weights. As he says; "In school I had played a lot of rugby but I wanted something else to occupy my time." – Darryn Onekawa
Start to His Competitive Career
One thing led to another, and Darryn soon built a physique that attracted attention from people around him. As a result, someone approached Darryn and suggested he should try competing in a bodybuilding show.
"Someone approached me and said you should try doing a bodybuilding show and the rest as they say is history."
From there, Darryn started participating in any and every local bodybuilding competition he could find.
---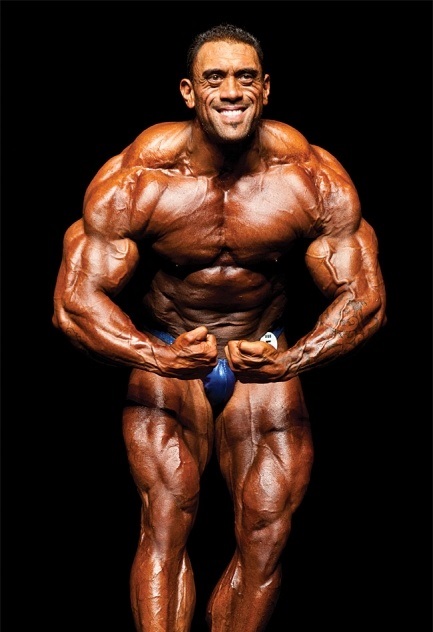 ---
Turning Pro
After years of competing through the ranks. Darryn won the 2009 New Zealand Nationals in both his category, and Overall. Which qualified him for the Pro Card.
This is Darryn talking about his experience after turning pro; "It was a feeling of absolute joy. I was over the moon. Receiving my IFBB pro card is for me the same as say for someone else that has always wanted to be an All Black being, then selected to be an All Black." – Darryn Onekawa
Grand Prix Australia
Darryn's Pro debut came in 2011, at the IFBB Grand Prix Australia. He came in 7th place in the competition that day.
One year later, he took part in the same show; bettering his result by three places.
---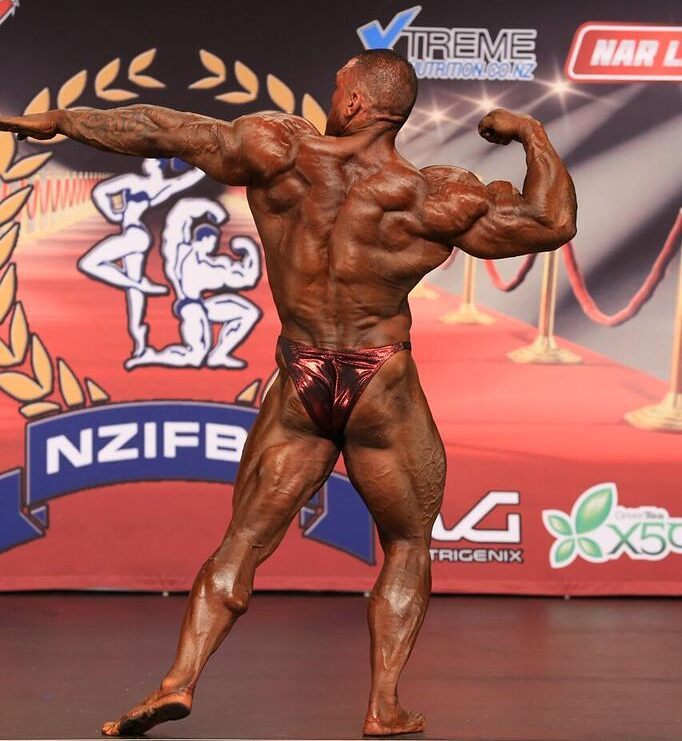 ---
Darryn's Fight With Depression
Unfortunately, Darrnyn's life during this period wasn't all 'sunshine and rainbows.' After a certain chain of events in his life, Darryn fell into a deep depression. Which saw him abandon bodybuilding, and completely lock himself away for the next five years. In the process, Darryn gained around 40 kilograms of excess weight.
"I got to the point where I was holding a handful of pills, that was where it was at, and the thing that flashed through my mind was: 'I've got to be there for my daughter,' and that scared the living s*** out of me. I needed to do something." – Darryn Onekawa
After five years of battling depression, Darryn started taking control of his life once again. However, things weren't the same as before, as Darryn said; "Depression is not something that you're like – 'yep you're all right now mate, off you go, thanks a lot, cheers' and you wake up one day and you're fine. It's something that stays with you for life.
Comeback to Bodybuilding
In 2017, Darryn started preparing for his bodybuilding comeback. He decided it would be at Arnold Classic Australia, which was only 16 weeks away.
However, Darryn didn't let the short time frame stop him from transforming his physique. In this short space of time, he was able to lose all the excess weight, and get his old, ripped physique back.
Darryn went on to take 6th place at the highly competitive Arnold Classic Australia 2017; exceeding his own expectations.
After the show, Darryn said it was his daughter and return to bodybuilding that helped him overcome his obstacles in life. In Darryn's own words, "the bodybuilding show was something to aim for to use as an aid. For me, it was about accomplishing and working on myself mentally and physically to get better."
---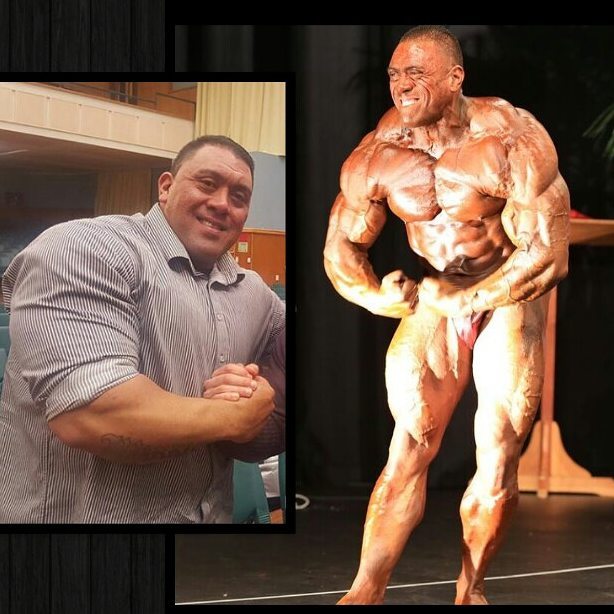 "Sometimes we forget what we have done to get where we are. In 2017, after 5 years away from the sport I decided to give competing another try. I went from 158kg fat to 120kg at 4% in 16 weeks, a total of just under 40 kilos lost. If I can do it, so can you. Set your goal and get after it !!"
Training
Five Hours of Training
During his prime, Darryn trained up to five hours a day in total. His workouts consisted of two cardio sessions, one in the morning, and one in the evening. Then, one main strength training session, which lasted up to three hours at times.
As for Darryn's training style, he kept it basic; sticking to compound exercises for building mass, and isolations for carving out specific parts of his physique.
Darryn's Shoulder Workout
Seated Shoulder Press, 3 sets of 8-12 reps
Seated Side Delt "Swingers", 3 sets of 8-12 reps
Arnold Dumbbell Press, 3 sets of 8-12 reps
Front Barbell Raise, 3 sets of 8-12 reps
Upright Row with a Cable, 3 sets of 8-12 reps
Rear Delt Cable Flys, 3 sets of 8-12 reps
Dumbbell Rear Delt Flys on an Incline Bench, 3 sets of 8-12 reps
---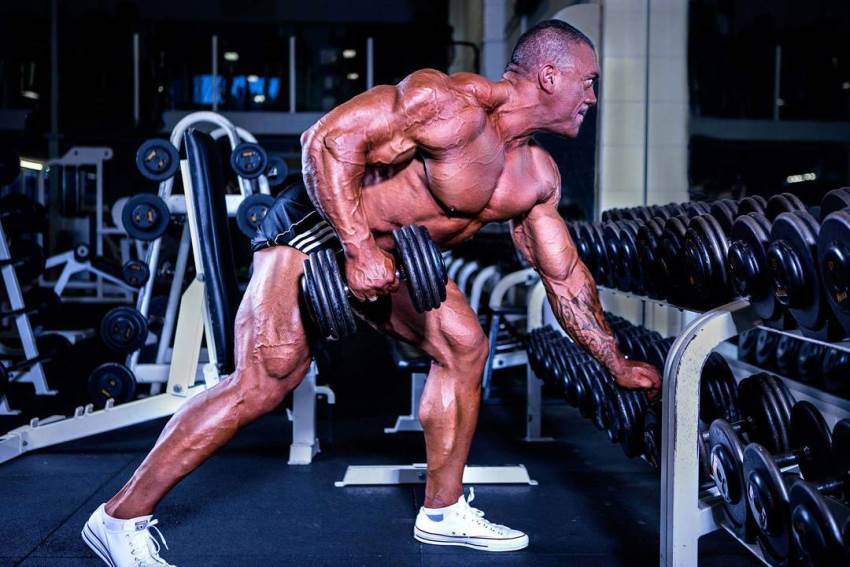 Nutrition
Whether he competes or not, Darryn's approach to dieting stays simple and consistent. He'll eat lean and healthy foods, making sure to incorporate lots of vegetables into his diet.
One thing Darryn will change when preparing for a contest, is cutting out the foods that are high in calories such as fats and carbs.
Darryn's contest prep meal plan;
1st Meal (8:30 A.M) – 10 egg whites, porridge, and a protein shake
2nd Meal (10 A.M) – tea, five egg whites, tuna, and sweet potato
3rd Meal (12.30 P.M) – chicken breast, sweet potato, and protein shake
4th Meal (2.30 P.M) – 5 egg whites, tuna, and sweet potato
5th Meal (4.30 P.M) – chicken breast, sweet potato, and protein shake
5.30 P.M – Pre-workout, BCAAs
Snack (post workout) – Protein Shake
6th Meal (8.30 P.M) – Chicken, protein shake, green beans
Bedtime Snack (10.30 P.M) – Protein Shake
---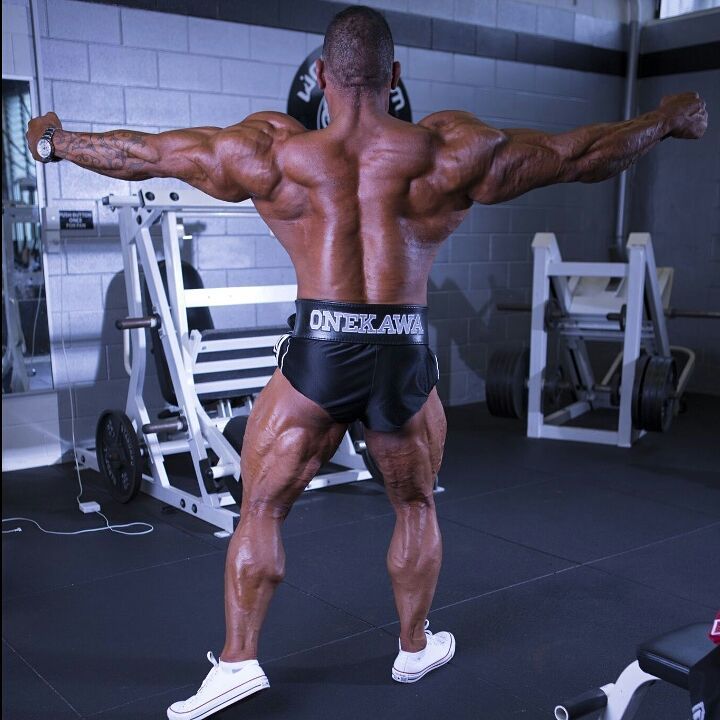 ---
A Typical Breakfast for Darryn Onekawa
Here's another variation of Darryn's breakfast;
Protein: 5 egg whites, 2 scoops of vanilla whey
Vegetables/Carbs: broccoli, celery, spinach, carrot
Fruits/Carbs: oranges, apple
Other: wheatgrass, spirulina
---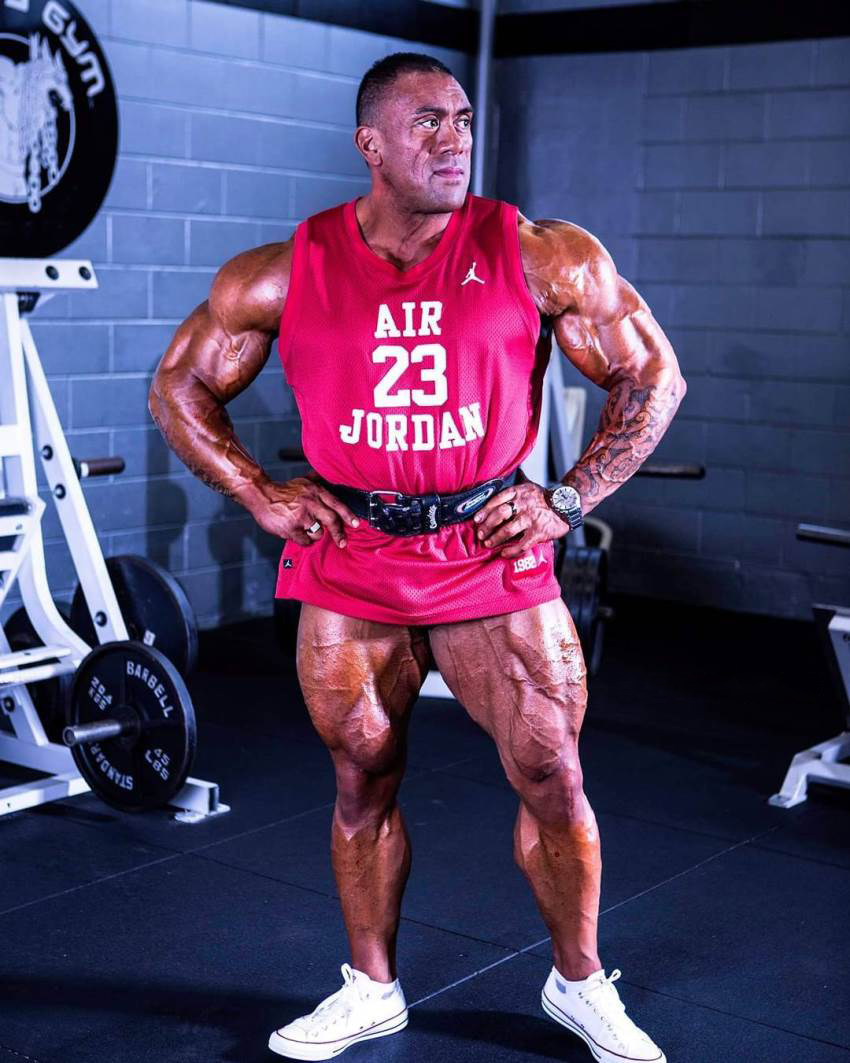 "Winners never quit, that's all I know. Life throws its fair share of hurdles at us. Quite often when we fall it's because there's something down there we need to find. Never give up….it may take a few goes and sometimes it may seem that it will never get easier, but stay strong and believe in yourself!!!"
Idols and Influences
Battling through depression for five years, Darryn found the strength to overcome his mental illness thanks to his daughter. Darryn says, his daughter was the strength and inspiration he needed to overcome any obstacle in his life.
Another inspiration for Darryn is the legendary bodybuilder Dorian Yates. Here's Darryn talking about Dorian; "Without a doubt the most influential person to me in bodybuilding from when I first started training.
I've met Dorian Yates several times and although they say it's sometimes not a good idea to meet your heroes because you may be disappointed, with Dorian that certainly wasn't the case. A true champion and gentleman." – Darryn Onekawa
---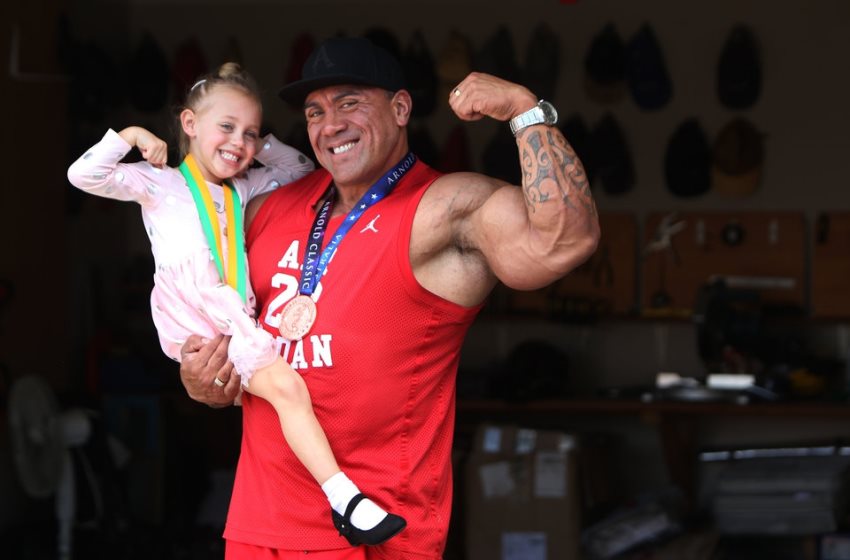 "The one thing I've learned over the years is bodybuilding is a marathon, not a sprint. Also to enjoy the journey and not to lose sight of the small things that matter in life."
What we can learn from Darryn Onekawa
Suffering from bullying throughout his schooling years, and later, battling with depression. Darryn Onekawa has shown us that there is no challenge too big to overcome.
By taking influence from the likes of Dorian Yates, and finding strength in his daughter. Darryn has come a long way in both his bodybuilding career, and life.
His story is a reminder that your own biggest enemy is your own mind. If you can take control of it, then there is nothing stopping you from reaching what you want in life.