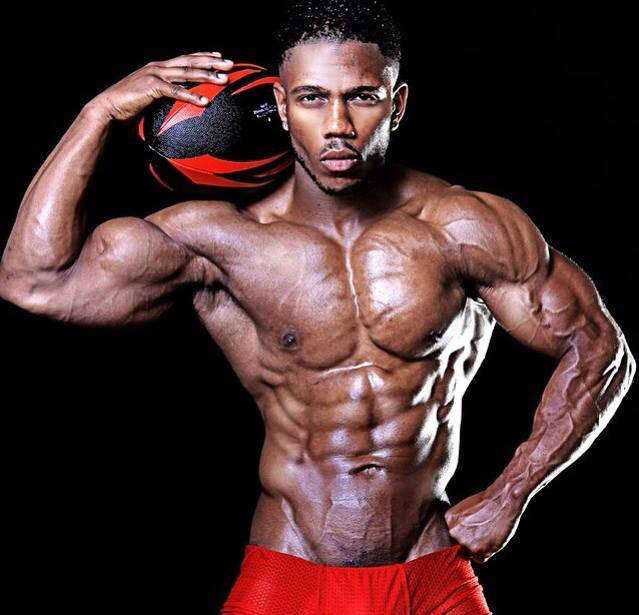 Darrell Rabess
Sponsored Athlete, Personal Trainer
Darrell Rabess is a British sponsored athlete and personal trainer from London. He's been making waves in the English fitness scene, ever since he began weight-training at the aged of 21.
Darrell initially wanted to be a footballer, spending time playing for a semi-professional club in his local borough. Unfortunately, this career was cut short by an unforeseeable knee injury; but in a rehabilitation program, he began strength training – becoming an "Iron Addict". 
As he got stronger, his "passion for the weights room grew". With this new passion, he decided to turn this passion into a career. Darrell studied to become a personal trainer with the National Academy of Sports Medicine – developing a good client base after graduating. Today, Darrell is a well respected athlete; he's always looking for ways to improve his physique, and business.
This is his story:
---
"If something stands between you and your success, move it. Never be denied."
Athlete Statistics
Full Name: Darrell Rabess
Weight
Height
Profession
Alias
175 - 185lbs (79.4 - 83.9kg)
5'10" (177.5cm)
Sponsored Athlete, Personal Trainer
Simply Rabess
Era
2010
| | |
| --- | --- |
| Weight | 175 - 185lbs (79.4 - 83.9kg) |
| Height | 5'10" (177.5cm) |
| Profession | Sponsored Athlete, Personal Trainer |
| Alias | Simply Rabess |
| Era | 2010 |
---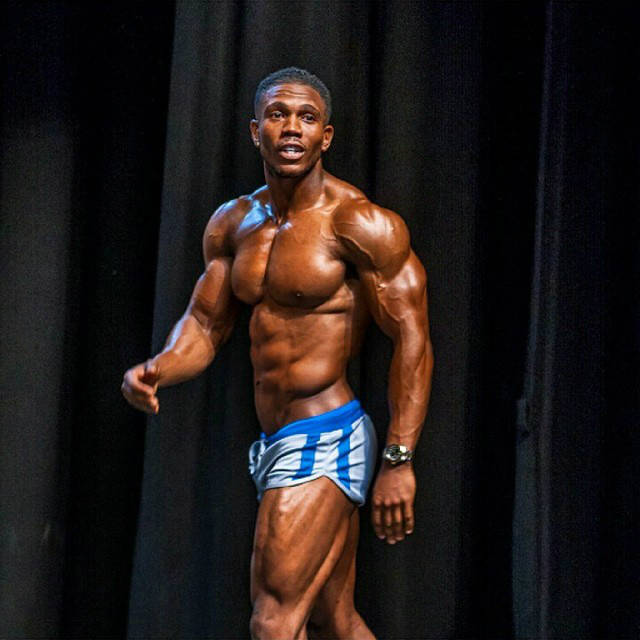 "Set daily, weekly, monthly and yearly goals. Write down the main reasons you want to change when you start out and make an emotional attachment to them".
Accomplishments
Sponsored Athlete
Fitness Model
Personal Trainer certificate (NASM)
---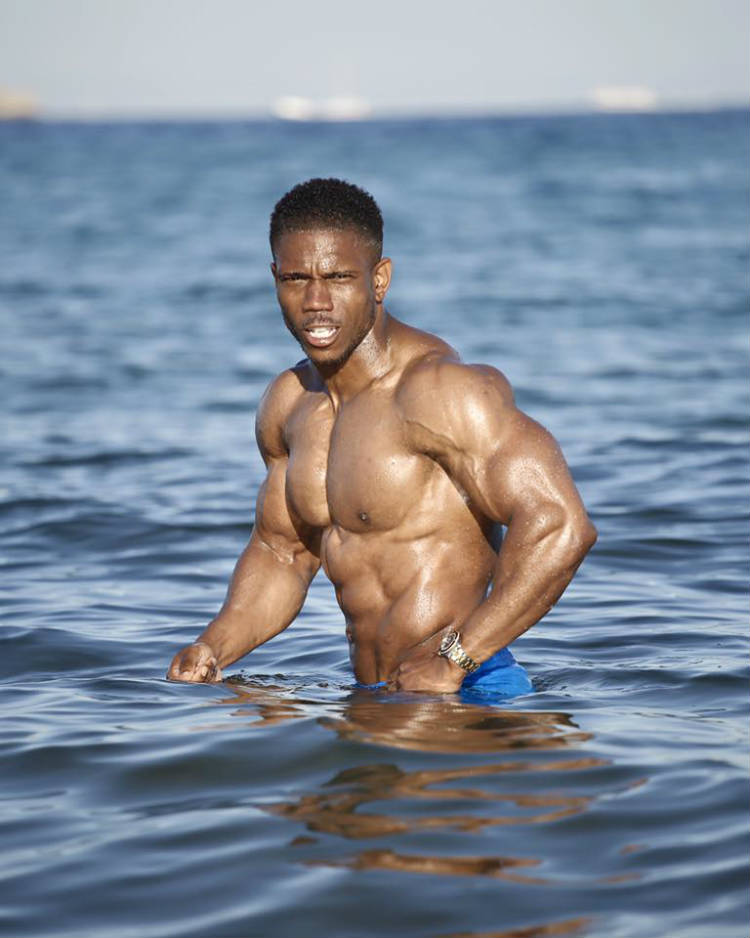 "I am most proud of the mentality I have towards life!".
Training
Weight-lifting
Darrell's weight-lifting routine pushes him to his limits. He completes 5-6 sessions a week, focusing on the 2 days-on, 2 days-off approach. This allows him to have adequate recovery and rest every couple of days, which he sees as equally important. This allows him to refuel and plan his next workouts during these periods.
He lifts as heavy as he possibly can, focusing on compound lifts, minimal reps and maximum weight. This approach enables him to build lean muscle – keeping his body in an anabolic state throughout the week.
For his chest workouts in particular, Darrell likes to push himself. He's been known to lift two 28 kilo dumbbells for dumbbell flyes. However, Darrell is always looking to add more weight.
Cardio
In terms of cardiovascular training, Darrell prefers low intensity steady state cardio, as he doesn't want to burn calories too quickly. However, he does like to add in a high intensity interval training session once a week – "shocking" his system in the process.
---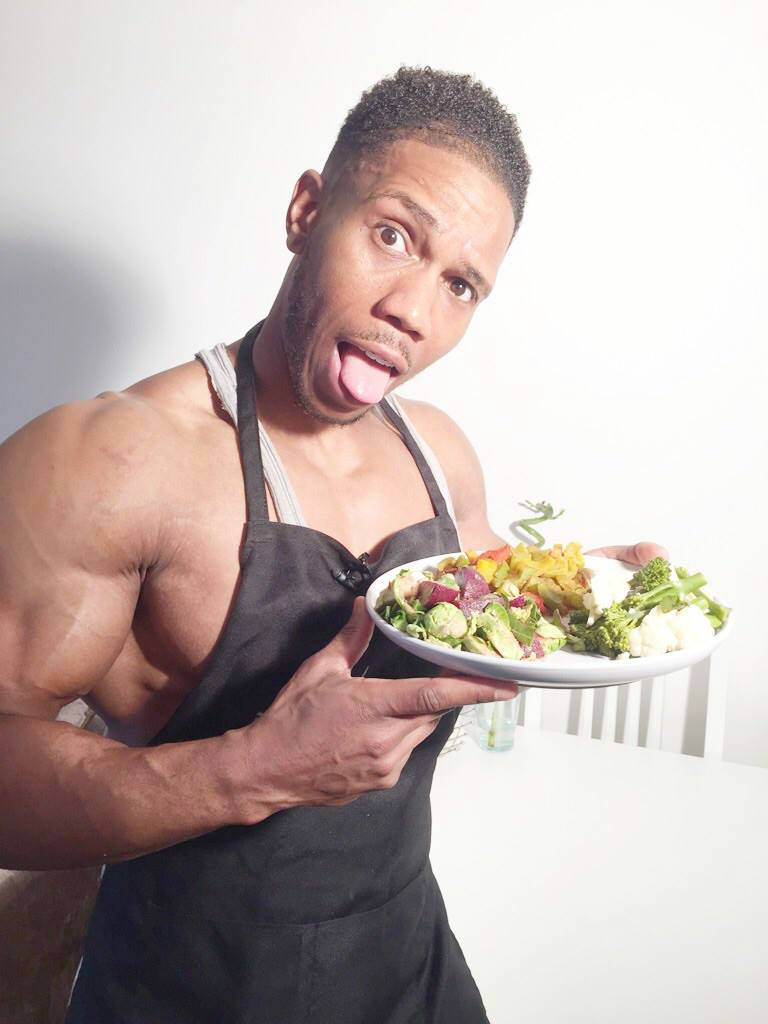 "My performance has improved due to my diet being a lot more complete & a meal never being missed".
Nutrition
Diet
When it comes to Darrel's diet and nutrition, he's focused on staying within his macro-nutrient target for each day. This is because he may have a photo-shoot at short notice, so needs to be able to reduce his carb intake immediately for a quick cut.
He also focuses his meals around obtaining useful micro-nutrients, such as vitamins – eating a lot of vegetables like kale and beans. Darrel chooses to "stay healthy all year round," only cutting to reveal his muscle definition fully in the pre-competition period. He likes the "extra tightness and dryness" that this adds to his overall aesthetic.
Supplements
Darrell also uses a wide range of supplements to help him push beyond his natural capabilities. His stack is below:
Fat Burner
Whey Protein
Pre Workout
BCAA's
9 Hour Protein Before Bed
Creatine Monohydrate After training sessions
---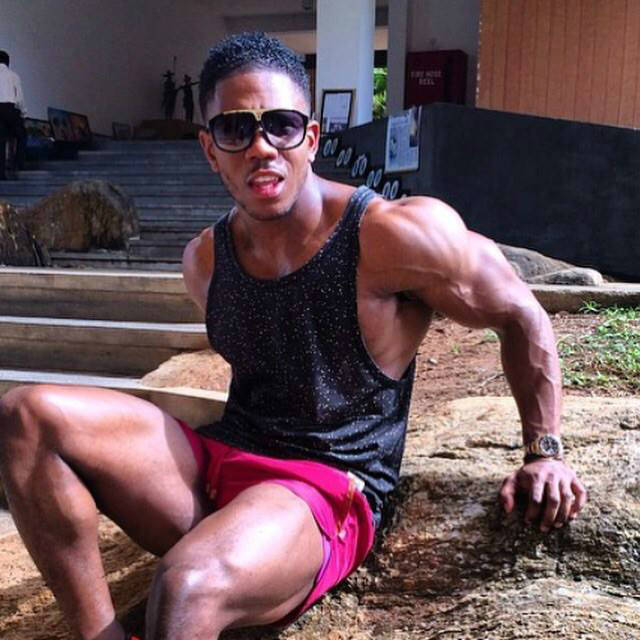 "Find what you love and do it with all of you, passion".
Idols and Influences
Darrel is influenced by his own struggle in the sport and his vision for the future. He loves looking back at his own progress, believing that his hard work and dedication in creating a great physique has paid off.  He says, "I think of where I come from, and the tough times I have faced".
---

What we can learn from Darrell Rabess
Bouncing back from injury and finding a new passion, Darrell shows us that with hard work and determination, we can find a new purpose in our lives. If you show the same motivation as Darrell toward your own passions, you too could make your goals into a reality.