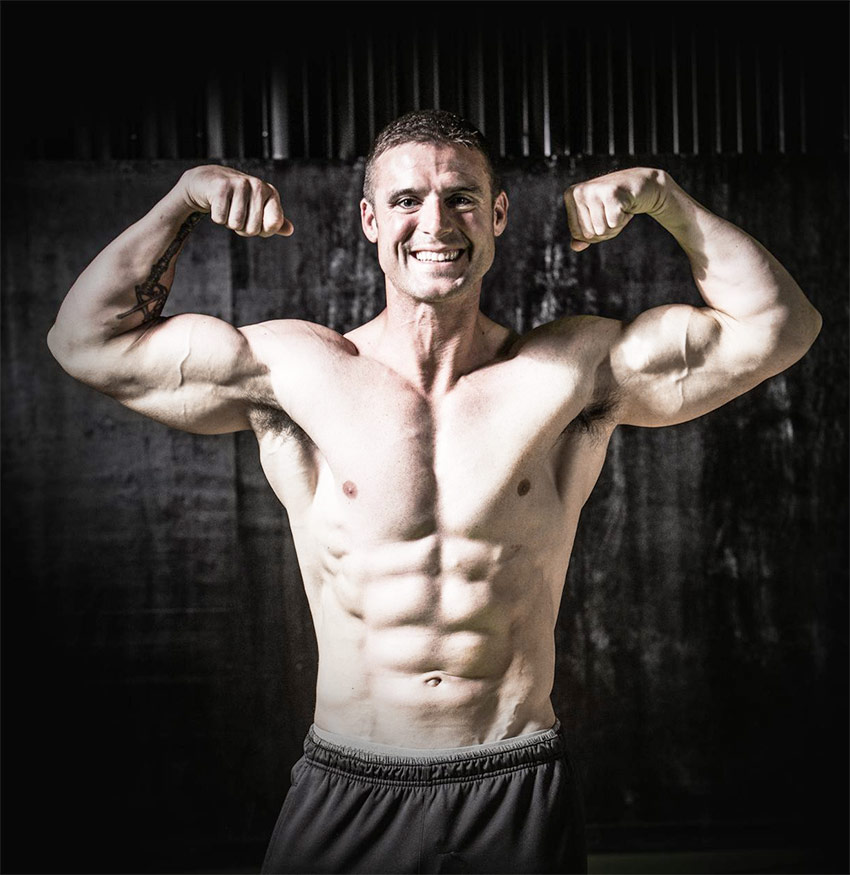 Cory Gregory
Bodybuilder, Powerlifter, Entrepreneur
Cory Gregory is a bodybuilder, powerlifter, and entrepreneur. He's achieved a lot in the fitness industry, and has become an expert and icon.
However, Cory wasn't born into the high-life. He began as a coal-miner, saving up to go to college – progressing to become a co-founder of a large supplements company.
This is his story:
---

Athlete Statistics
Full Name: Cory Gregory
Weight
Height
Year of Birth
Nationality
185 - 195lbs (83.9 - 88.5kg)
5'11" (180cm)
1979
American
Profession
Era
Bodybuilder, Powerlifter, Entrepreneur
2000, 2010
| | |
| --- | --- |
| Weight | 185 - 195lbs (83.9 - 88.5kg) |
| Height | 5'11" (180cm) |
| Year of Birth | 1979 |
| Nationality | American |
| Profession | Bodybuilder, Powerlifter, Entrepreneur |
| Era | 2000, 2010 |
---

Accomplishments
Qualifications
Exercise Specialist Degree – Columbus State University
NESTA Fitness Coach
CrossFit Level 1 – Westside Barbell certified
---

Biography
Start of Fitness Journey
Unlike other fitness icons, Cory Gregory wasn't a naturally gifted athlete as a child. He was skinny for his age, and lacked the strength needed to compete at the highest level.
As a result, he struggled to get into his basketball team, and didn't play many other sports during high school.
This is when Cory decided to entered the gym, in the hope of increasing his skills in sports – lifting weights and sculpting his physique from his teenage years.
Opening a Gym
After graduating from high school, Cory began working as a coal miner, to save money for college. After finally enrolling at Columbus State University to study an exercise specialist degree, at the age of 20, he decided to open a gym.
This gave him exposure in the fitness community, where he worked towards becoming an expert in the industry.
---

A picture of Cory during high school, when he played basketball.
---
Powerlifting and Bodybuilding
As well as opening a gym in Ohio, Cory took a keen interest in powerlifting and bodybuilding shows – after becoming more passionate about fitness.
During this period, he entered over 20 powerlifting shows, and 15 natural bodybuilding competitions. This helped him to build his reputation as a respected athlete in the industry.
Starting a Supplements Company
After earning his degree at Columbus State University, Cory set his sights on making a name for himself in fitness. Along with a friend, he co-founded a well-known supplements company.
Cory's business became one of the fastest growing businesses in the supplements industry. By this point, Cory had gained a lot of attention – he'd successfully developed into a fitness icon.
---

Training
Cory's known for his high-level of motivation, waking up as early as 3:30am to begin training and fulfilling his daily goals.
He trains in the gym twice a day – first lifting weights in the gym at 5am, and secondly lunging on the track at 6:30am.
"I head straight to the gym to train by 5 o'clock, rocking and rolling from 5 to 6 or 6:15. As soon as I'm done there, I head straight to the track – starting to lunge around the track (usually about 400 metres), while I'm listening to my headphones and even learning more."
---

Nutrition
Cory's known for following a unique 'anabolic fasting' diet – eating all his calories and macros in an 8 hour window, then fasting for the rest of the day.
To do this, Cory only eats two meals per day – eating at midday, and the other at 6pm. However, he gives himself the weekend to enjoy some cheat meals, to enjoy potato chips and ice cream with his kids.
"I gave intermittent fasting a shot, but then I ate how I normally eat which is similar to the Anabolic Diet anyway. 
"So when I mixed them together, I started getting leaner, feeling good, and then I was getting ready for a shoot. I could get ready in four weeks but my numbers were still going up."
---

---

What we can learn from Cory Gregory
Cory is extremely motivated to achieve his goals – there's not many guys that will get up at 3-4am everyday, and make progress on their fitness levels.
He's proved that anyone can realize their dreams, if they work hard enough.