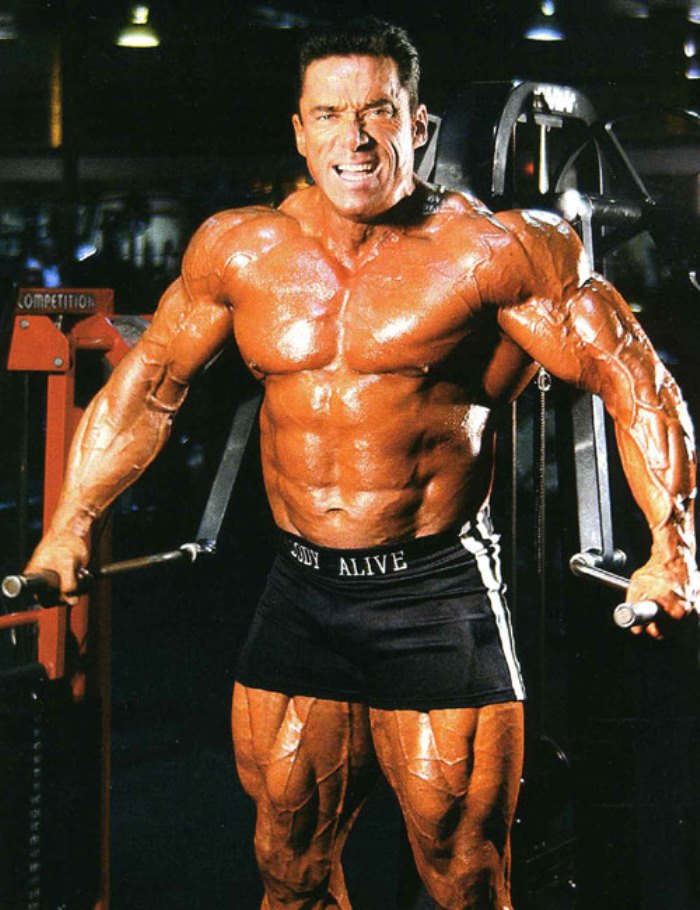 Claude Groulx
Professional Bodybuilder
Claude Groulx is an ex. professional bodybuilder from Montreal Canada. He's best known for his victory at the 2003 Masters Olympia, and 3rd place at the 2001 New Zeland Grand Prix.
Claude first began his bodybuilding journey when he was 20, training with his friend to "kill the boredom". Unknowingly, he embarked on a 12-year-long journey, during which he took part in more than 40 competitions, 38 of which were professional shows.
In 1995, Claude officially retired from professional bodybuilding.
This is his story:
---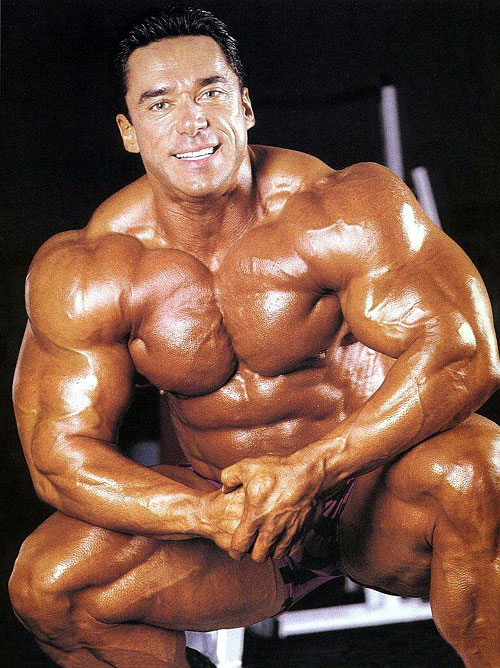 Athlete Statistics
Full Name: Claude Groulx
Weight
Height
Nationality
Profession
235 - 245lbs (106.6 - 111.1kg)
5'7" (170cm)
Canadian
Professional Bodybuilder
Era
1990, 2000
| | |
| --- | --- |
| Weight | 235 - 245lbs (106.6 - 111.1kg) |
| Height | 5'7" (170cm) |
| Nationality | Canadian |
| Profession | Professional Bodybuilder |
| Era | 1990, 2000 |
---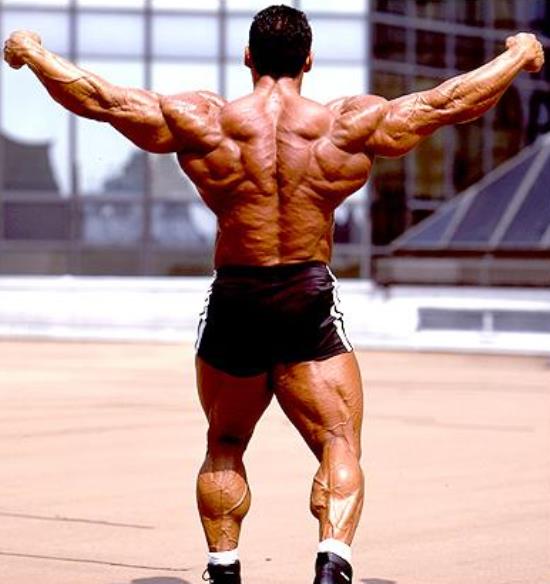 Accomplishments
Competitions
2004
Show of Strength Pro Championship, 11th
Mr. Olympia, 19th
2003
Masters Olympia, 1st
Show of Strength, 15th
Amsterdam Grand Prix, 9th
Russian Grand Prix, 8th
British Grand Prix, 8th
Mr. Olympia, 14th
Rome Grand Prix, 4th
Australian Grand Prix, 5th
San Francisco Grand Prix, 8th
2002
Amsterdam Grand Prix, 5th
British Grand Prix, 5th
Mr. Olympia, 16th
2001
New Zeland Grand Prix, 3rd
British Grand Prix, 13th
Mr. Olympia, 20th
Hungarian Grand Prix, 5th
San Francisco Cup, 5th
2000
Canada Pro Cup, 4th
Hungarian Grand Prix, 5th
Arnold Schwarzenegger Classic, 9th
Ironman Pro Invitational, 7th
1999
Night of Champions, 11th
Toronto Pro Cup, 4th
1998
Finland Grand Prix, 7th
German Grand Prix, 7th
Mr. Olympia, 16th
Night of Champions, 8th
Canada Pro Cup, 5th
San Francisco Pro, 4th
1997
Night of Champions, 6th
Canada Pro Cup, 4th
1996
San Jose Invitational, 11th
Ironman Pro Invitational, 11th
1995
Niagra Falls Pro Cup, 11th
Canada Pro Cup, 4th
Night of Champions, 11th
---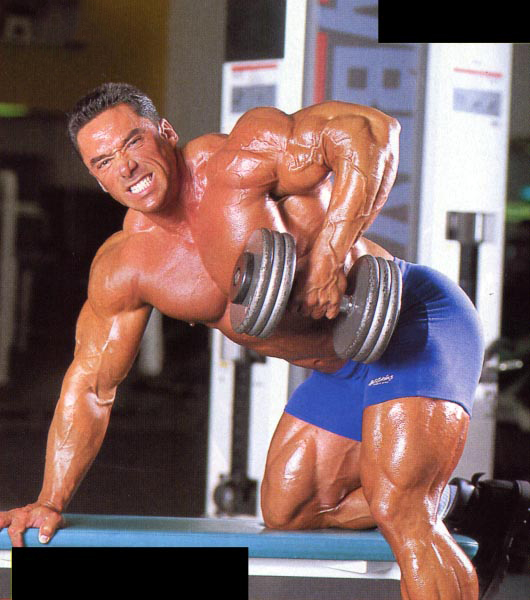 Biography
Bodybuilding Beginnings
Claude Groulx grew up in Verdun, Montreal. His first contact with weights came at 20 years old – which is when he started training in the gym "for fun", together with his friend.
After two years of training, three times per week, Claude noticed major improvements in his shape, especially his lower body. He said; "After about two years of this, I got some pretty good size in my legs and my upper body was getting there too. The gym owner asked me if I ever thought about competing? I told him not really, that I am still at school, that I don't have much time."
Claude was attending the University of Quebec during this time, and his free time was limited. But soon after he finished college, Claude went on to compete in his first bodybuilding competition – curious how his physique would fare against other amateur bodybuilders. Impressively, he placed 2nd in his first ever show, the Mr. Montreal.
Pro Card
Despite placing highly in his debut competition, Claude wasn't satisfied with the result. He was confident he could win the show with a little bit more practice in posing. Next year, he took part in the Mr. Montreal once again; this time, he was victorious.
After this victory, Claude went on a 'rampage'– for the next three years, he won all the amateur shows he participated in. First, he won the Quebec States, then the Eastern Canada Championships, and later, the 1992 Canadian Championships Overall.
Although he was in the best shape of his life, Claude believed he wasn't ready for the Pro League. He decided he would take 1993 off completely, to bring an even better physique for teh following year.
He came back one year later, with spectacular conditioning. At 202 pounds, he "destroyed" the competition, winning the 1994 Canadian Championships, and in the process, his Pro Card.
---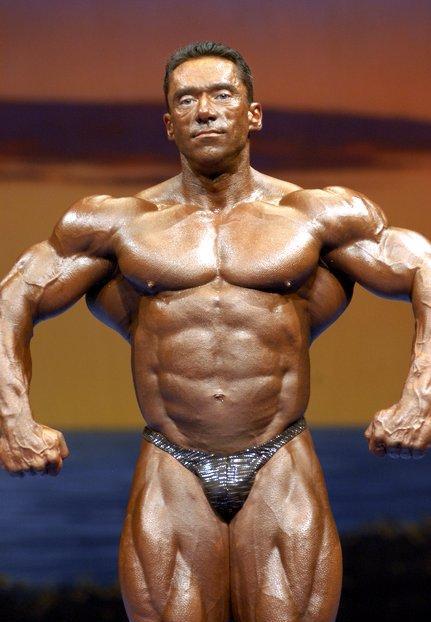 ---
Claude's Life as a Pro
Riding high from his victory at the Canadian Championships, Claude made his professional debut several months later, at the 1995 Night of Champions. He came in the 11th place that day.
For the next nine years, Claude took part in 37 bodybuilding shows; his most significant result being the victory at the 2003 Masters Olympia, at 40 years old.
Retirement
Claude's last professional competition came in 2004, at the GNC Show of Strength Pro; after which he retired from competitive bodybuilding.
Obstacles in the Career
In 2002, while he prepared for the Mr. Olympia, Claude pulled his sciatica, a nerve that went from his spine to his leg. As a result, he had to spend several days in a hospital.
Unfortunately, this happened three weeks out of his Mr. Olympia competition. The time he spent in the hospital took "a big hit" on his physique.
As a result of the injury, Claude placed 16th in the competition.
---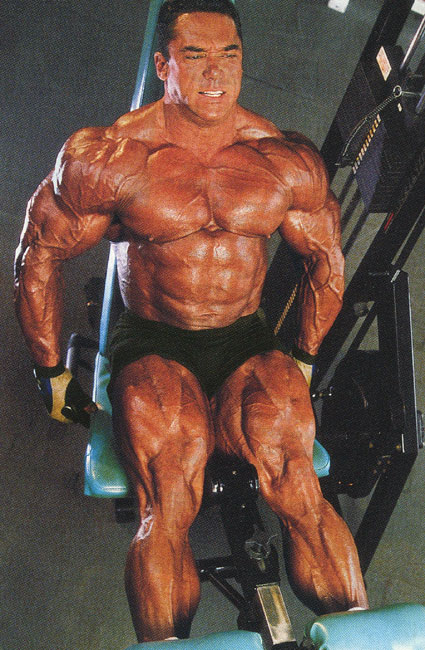 Training
Cardio
Claude only did cardio in the last stages of his comp prep, usually starting 4 weeks before the show. During that period, he would do 3-4 cardio sessions per week, each one lasting 30-40 minutes.
Claude's Workout Plan
In the off-season, Claude did regular four-day splits. However, when he was preparing for a bodybuilding show, he trained twice per day.
This is how his in-season training regimen looked like;
Chest in the morning, 40 minutes of cardio and Biceps in the evening
Upper Back in the morning, Lower Back in the evening
Shoulders and Triceps
Legs and Calves
---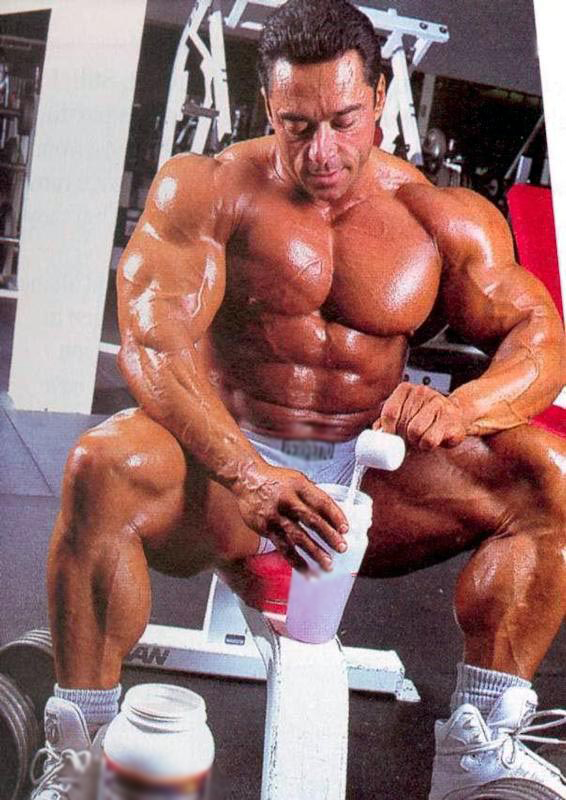 Nutrition
If he wanted to quickly lose fat, Claude would do a little bit of high-intensity cardio such as sprints, combined with a clean diet. This diet usually consisted of clean meat such as fish, chicken, horse meat, and ground turkey, and carbs such as vegetables, rice, and fruits.
"In terms of carbs, I don't eat bread, potatoes or pasta. Pretty much, the only carbs I eat is rice, vegetable, and fruits."
As for cheat meals, Claude allowed himself to indulge only in the off-season.
---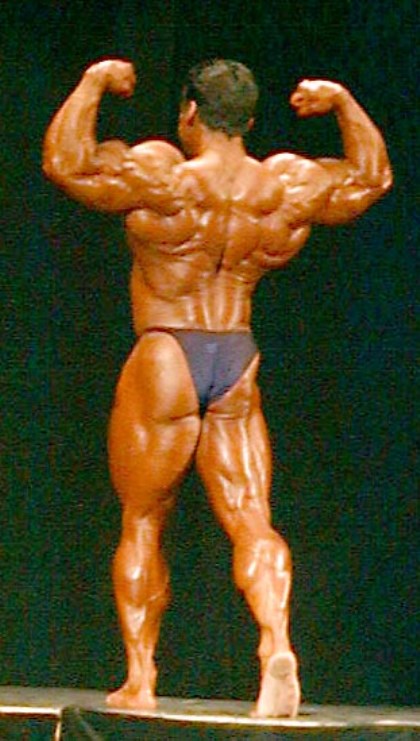 Idols and Influences
In his early bodybuilding days, Claude idolized the Austrian Oak, aka, Arnold Schwarzenegger. In his own words; "When I started training, it was Arnold. I watch the Pumping Iron tapes, and that was an inspiration for me."
Later on, he began admiring other bodybuilding icons, such as Lee Haney and Dorian Yates. Claude found their physiques spectacular, especially that of Dorian; he said Dorian's back was "outstanding".
---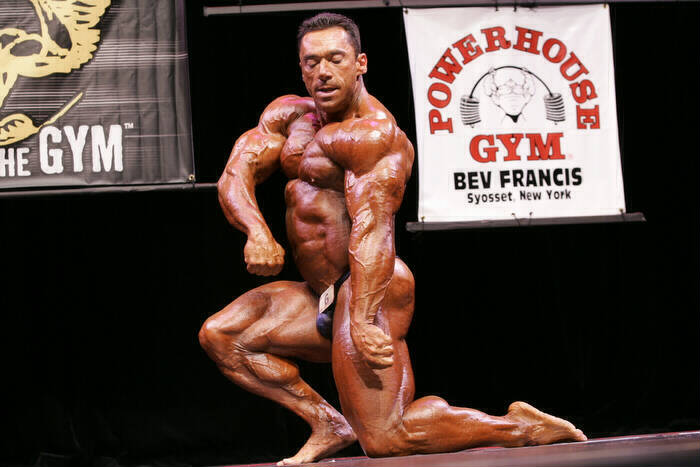 What we can learn from Claude Groulx
One thing Claude taught us is that it's important not to let obstacles prevent you from chasing your maximum potential in life. He injured his nerve in the leg just three weeks out of 2002 Mr. Olympia – a competition which he planned to win, being in incredible shape. Unfortunately, the injury prevented him from accomplishing his dream that year.
However, he still didn't give up on bodybuilding; he came back one year later, winning the 2003 Masters Olympia at 40 years old.
Never let adversities bring you down in life; rise from them, and rebound stronger than ever – just as Claude Groulx did.