Chris Powell
Personal Trainer, Author, TV Personality, Talk Show Host, Fitness Model
Chris Powell is a fitness guru, reality TV show personality, author, talk show host, and model from Arizona, U.S. He's famous for helping his clients transform their physiques; one of his most successful transformations was the one from 2008, when he helped David Smith lose 400 pounds.
However, Chris wasn't always an example of a fitness and health. Growing up, he was an extremely skinny individual. No matter what or how much he ate, Chris couldn't seem to put on any weight.
However, after taking on a weight training program which his parents recommended to him, Chris finally started to see changes. Within several months of training, he already looked much more muscular and defined.
After years of transforming his own body, Chris set about helping others do the same. He started coaching local clients, eventually, becoming a fitness sensation across the U.S., and one of the most recognized American fitness personalities.
This is his story:
---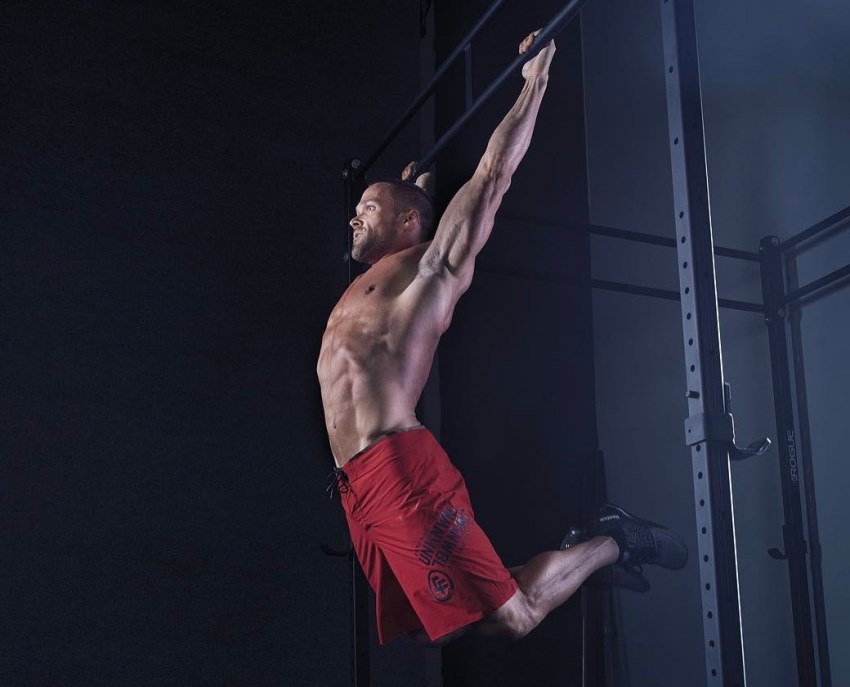 Athlete Statistics
Full Name: William Christopher Powell
Weight
Height
Age
Date of Birth
175 - 185lbs (79.4 - 83.9kg)
5'8" (172.5cm)
45
March 2, 1978
Nationality
Profession
Era
American
Personal Trainer, Author, TV Personality, Talk Show Host, Fitness Model
2000, 2010
| | |
| --- | --- |
| Weight | 175 - 185lbs (79.4 - 83.9kg) |
| Height | 5'8" (172.5cm) |
| Age | 45 |
| Date of Birth | March 2, 1978 |
| Nationality | American |
| Profession | Personal Trainer, Author, TV Personality, Talk Show Host, Fitness Model |
| Era | 2000, 2010 |
---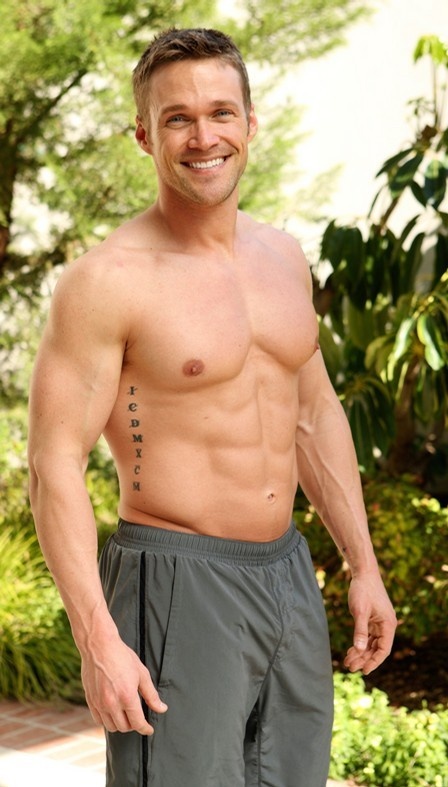 Accomplishments
Author
Talk Show Host
Reality Show Personality
Fitness Trainer
Model
Education
Bachelor's Degree in Exercise Science (Arizona State University, U.S., 2000)
---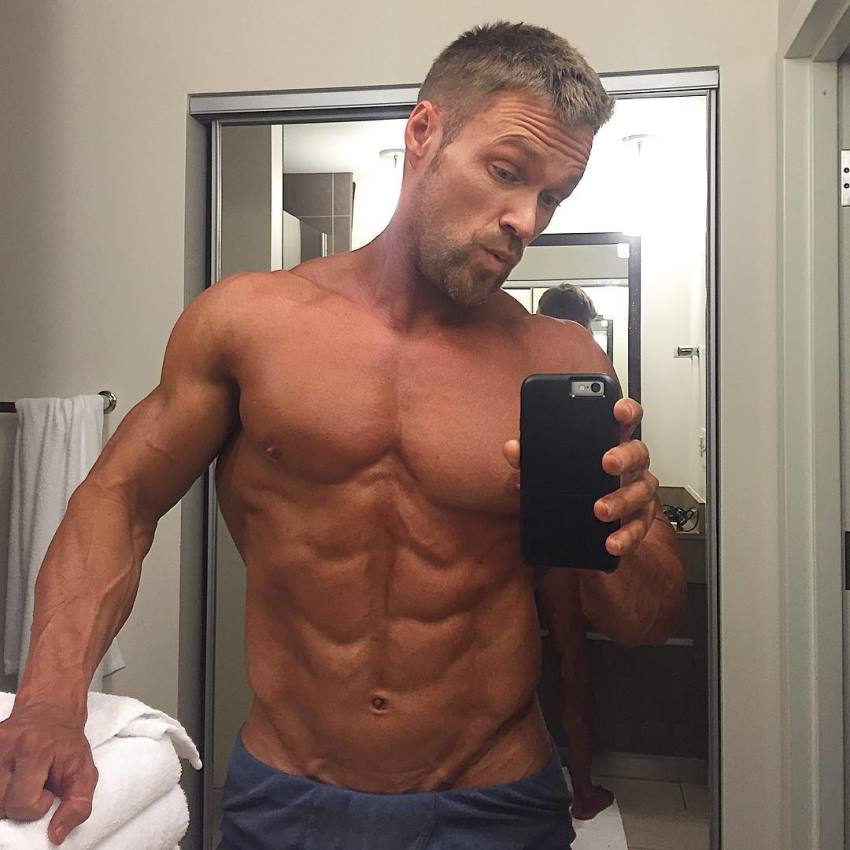 Biography
Chris' Background
Chris Powell was originally born and raised in Mesa, Arizona.
Growing up, Chris had a problem of being underweight. No matter how much he ate, he just didn't seem to gain any weight. Chris says, at the age of 14, he was the smallest child in his entire school.
Being skinny affected the youngster so much so, that his parents noticed this, and encouraged him to join a gym so he could gain some size. This turned out to be a beneficial decision for Chris, as he quickly became passionate about the process of lifting weights and gaining muscle.
In fact, within just a few months of lifting weights, Chris became so infatuated with his results that he set about making fitness his career.
---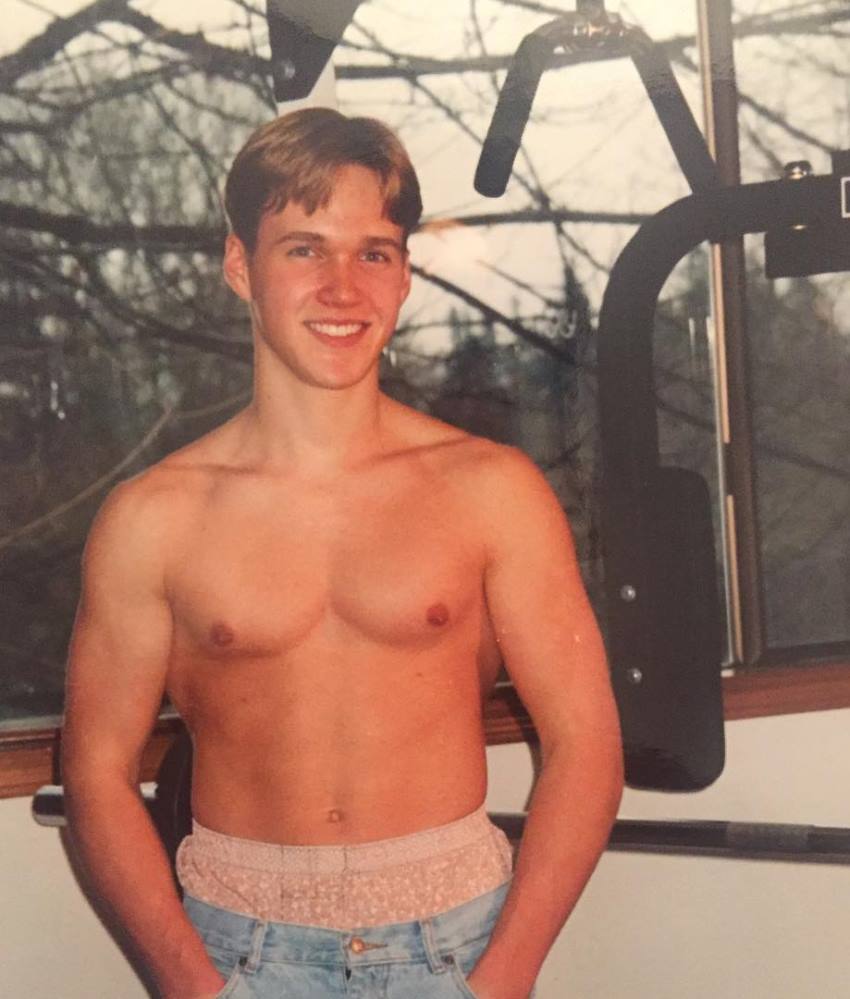 Chris Powell when he just started working out.
---
Earning a Degree
After high school, Chris enrolled at Arizona State University, where he eventually received a Bachelor's degree in Exercise Science.
Sometime later, Chris earned a certification in Strength and Conditioning coaching – becoming a specialist.
Making Steps Toward a Successful Career
From there, Chris started gradually building his influence within the fitness community.
At first, he offered his services locally. With time, Chris' recognition grew more and more – to the point that he started appearing in fitness-related TV shows.
---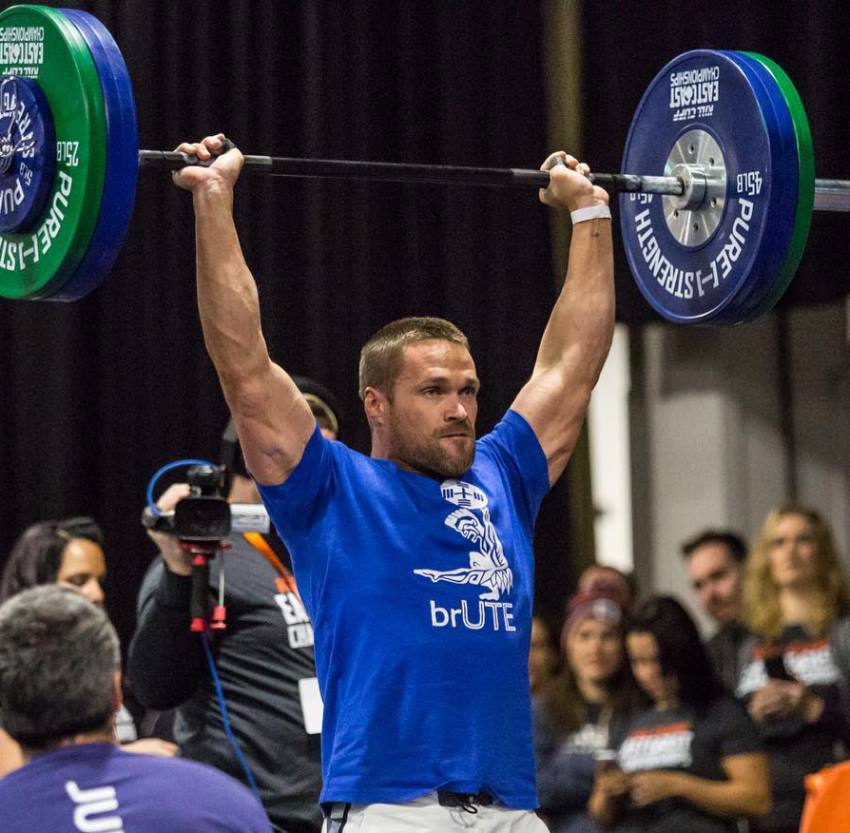 ---
Recognition
As a result of his awesome work and transformations he achieved with his clients, Chris quickly rose to fame within the United States, and wider.
He soon began appearing in national reality TV series, some of which he hosted himself. Alongside his TV appearances, Chris also wrote two books on nutrition and training, and has appeared in a fitness documentary.
In 2008, Chris helped one of his clients, David Smith, lose 400 pounds. The two later together co-founded a weight-loss program, which turned out to be a success.
Chris' Personal Life
Chris is married to his wife Heidi Powell, with whom he has two children, Cash and Ruby.
His wife, Heidi, also has two children from her previous marriage, Marley and Matix.
---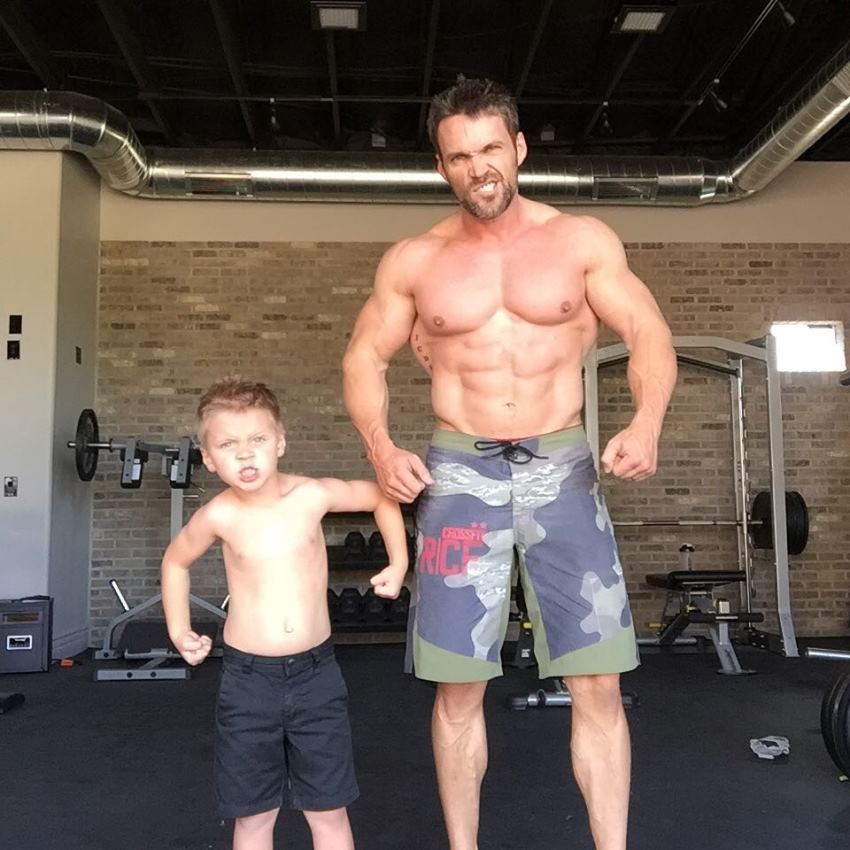 "Fasted cardio? If you are training for performance, absolutely not. You need the fuel beforehand to perform well. But if you are training for weight loss and making a lifestyle of it, I prefer fasted cardio – not so much for the physiological benefits, but for the psychological.

It gets me incentivized first thing in the morning to take advantage of my fasted state and move – so I can eat breakfast, put my body in a 'fed' state and further boost my metabolism."
Training
Importance of Stretching
Chris is a big advocate of training for both strength, and flexibility. There was a period in Chris' life where he only trained hard in the gym, but didn't do much stretching and mobility exercises. This eventually caused Chris' body to become stiff and inflexible, and his muscles started becoming tense as well.
Once Chris incorporated daily stretching routine, his muscles became more relaxed, flexible, and most importantly – the risk of injury from working out was much lower.
This is Chris talking about his experience with stretching; "I have always opted for the barbells and haven't done nearly as much flexibility and mobility work as my body has needed, and it has resulted in extremely tight muscles and a limited range of motion – which is the culprit for a a lot of my muscle and joint injuries over the years!
So here I am, committing to just 5 minutes of light stretching every day. Why 5 minutes? Because anything more and I'd likely put it off with 'I don't have the time'. Because with one small step, that's how every long-term change starts. And even 5 minutes gets me 5 mins further than had I never done it at all." – Chris Powell
---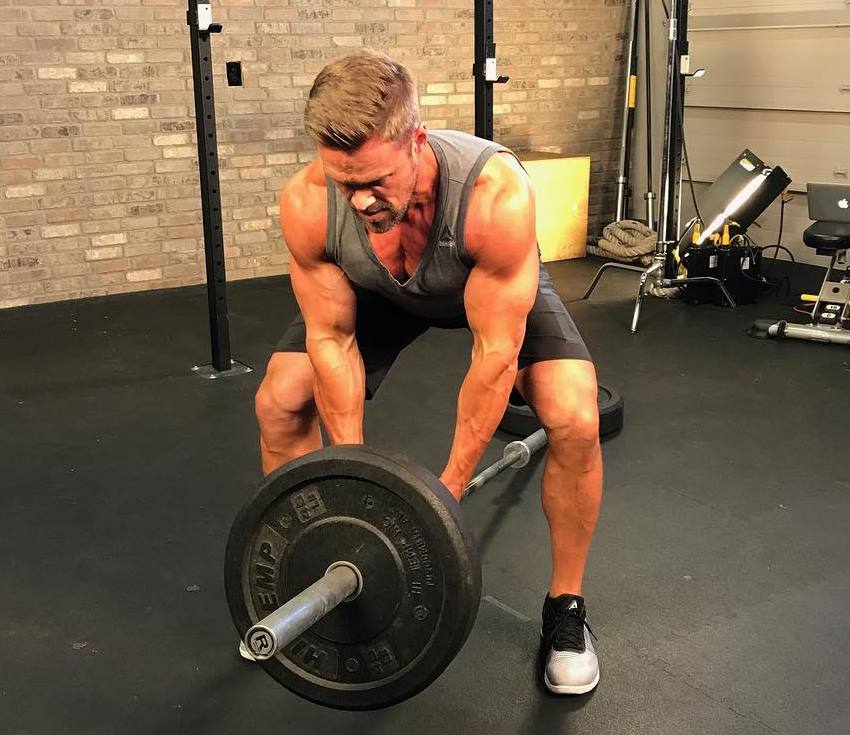 ---
Chris Powell's Five-Minute Fat Loss Workout Routine
0:00 – 0:30: Jog in place (low intensity)
0:30 – 1:00: Lift your knees to waist height (high intensity)
1:00 – 1:30: Side steps (low intensity)
1:30 – 2:00: Jumping jacks (high intensity)
2:00 – 2:30: Back step in place (low intensity)
2:30 – 3:00: Cross-country skiers (high intensity)
3:00 – 3:30: Jab, cross, knee (low intensity)
3:30 – 4:00: Duck upper cut (high intensity)
4:00 – 4:30: Jump rope
4:30 – 5:00: Tuck jumps
Types of Cardio
Chris practices doing all types of cardio to get the most benefits out of each one.
He believes all types of cardio have their advantages and disadvantages, so incorporating each one of them once in a while can speed up the fat loss process.
---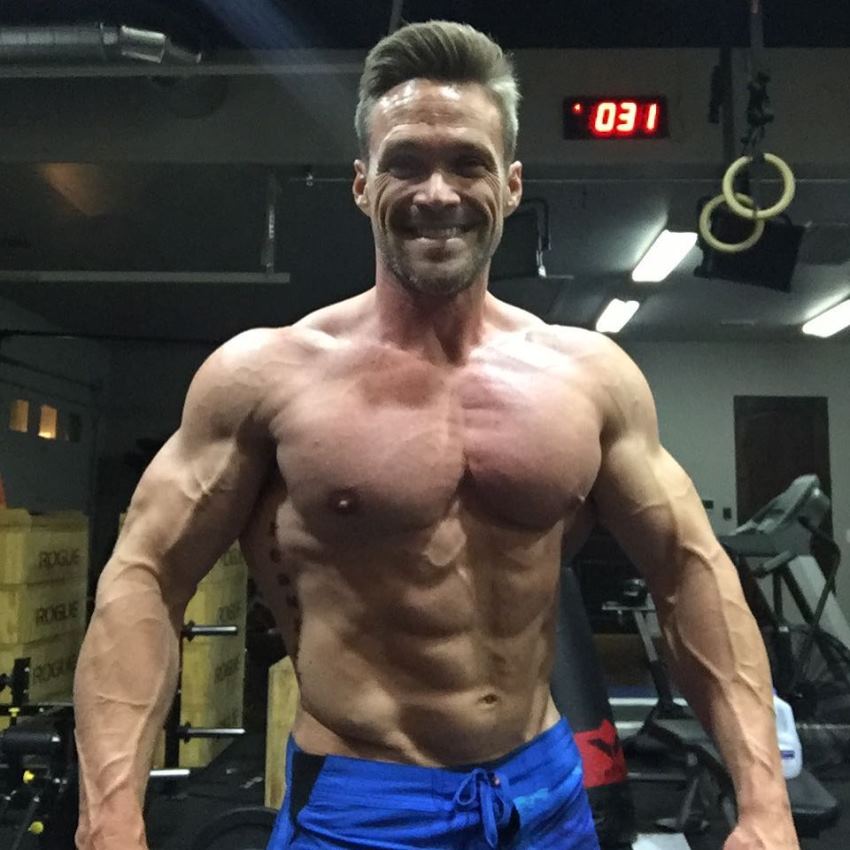 ---
Training Core
Chris trains his core often, he firmly believes it affects all of the other muscles in the body, as well as his overall performance in the gym.
"When it comes to training for performance, never skip core day! Functional movement originates in the core, so the stronger your core, the stronger all of your movement!!"
Here's a sample of Chris' core workout;
Medicine ball side toss on each side, 10 reps
Side plank elbow touch on each side, 10 reps
Hanging Leg Raises, 10 reps
1-minute Plank
20 Russian Twists
10 Dead Hang Toes to Bar
20 minutes light cardio
10 minutes light sled mill pushes (30 seconds on, 30 seconds rest)
10 minutes on the assault bike
---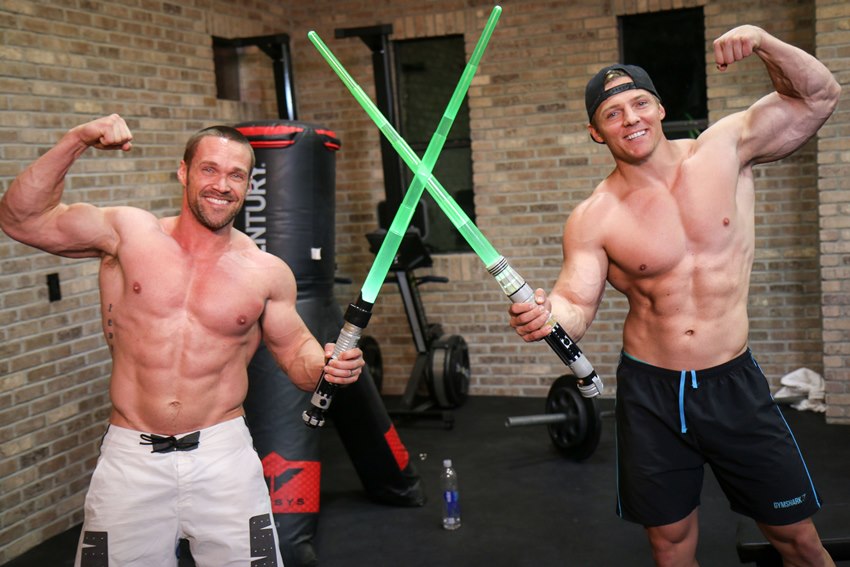 Chris Powell posing alongside Steve Cook, a famous fitness icon.
"Hydration is one of the most important components of health and fitness. Aim to get at least 1/2 your body weight in ounces. If you're active you need more. To make it easy, I drink 1 gallon every day."
Nutrition
Chris' Week of Eating
Chris usually has his first meal of the day within 30 minutes of waking up, which is followed by a small meal every two to three hours.
This way, Chris 'ignites' his metabolism, making it burn calories more efficiently. This ultimately lets him stay lean year-round, without any major fluctuations in his body fat levels.
Chris will usually eat healthy foods six times per week, with Sundays reserved as his 'cheat day'. On Sundays, Chris allows himself something more palatable, like a burger, pizza, or a doughnut.
Starting Out
Chris advises to anyone who's starting out with their fat loss journey, to take everything slowly – one step at the time. He says, many people give up because they set too high expectations.
In Chris' experience, it would be best to start off slowly, cutting off sugars from just one meal. Then, gradually cutting out sugars and processed foods altogether.
He also advises going for smaller meal portions, rather than having two or three big meals per day.
---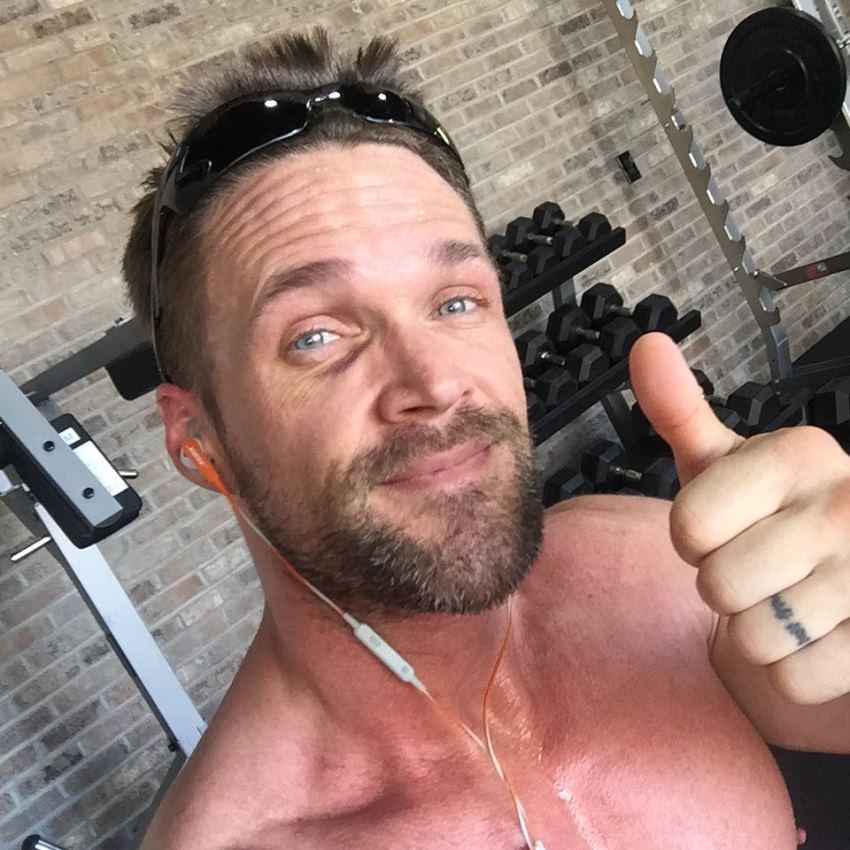 Idols and Influences
With his training and dieting methods, Chris has transformed physiques and lives of many people. He's become recognized for his influence in the fitness community, and has become an idol for his fans.
One of Chris' favorite quotes is; "To me, success is not about what I've accomplished or achieved in life, but rather what I've helped others to accomplish or achieve."
---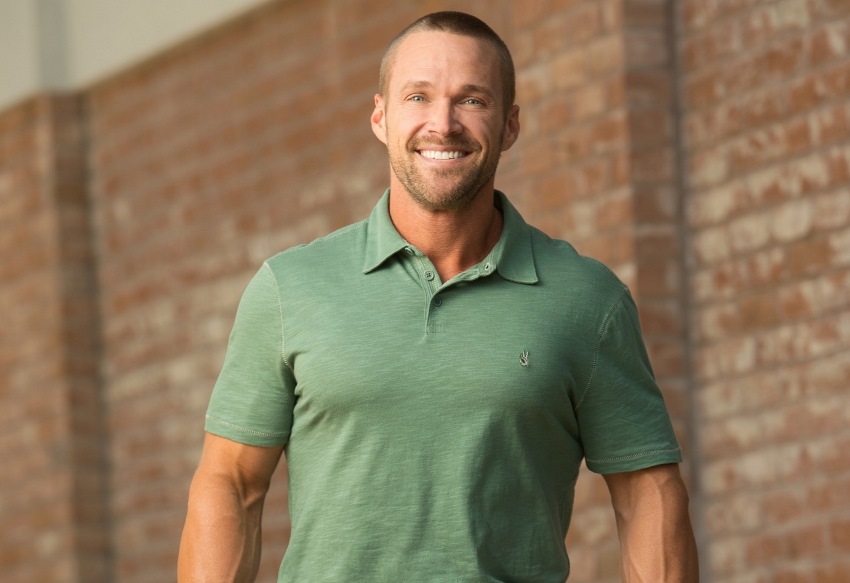 "It's funny, I coach my peeps all the time about unmet expectations, and how to reframe feelings of disappointment. But when we actually experience disappointment, it's so easy to get lost in it. "
What we can learn from Chris Powell
Looking at success stories from Chris, his fans, and his clients, it's clear to see that body transformation is achievable, no matter your background, or circumstances.
It might not be easy at the start, and you might face a lot of ups and downs on your journey. There also may be many moments where you feel like giving up.
But, as Chris says; "If you find a path with no obstacles, it probably doesn't lead anywhere." So remind yourself of this every time you feel like it's too difficult.
Motivational quotes like this can give you an edge to overcome challenges, and achieve your own transformation.