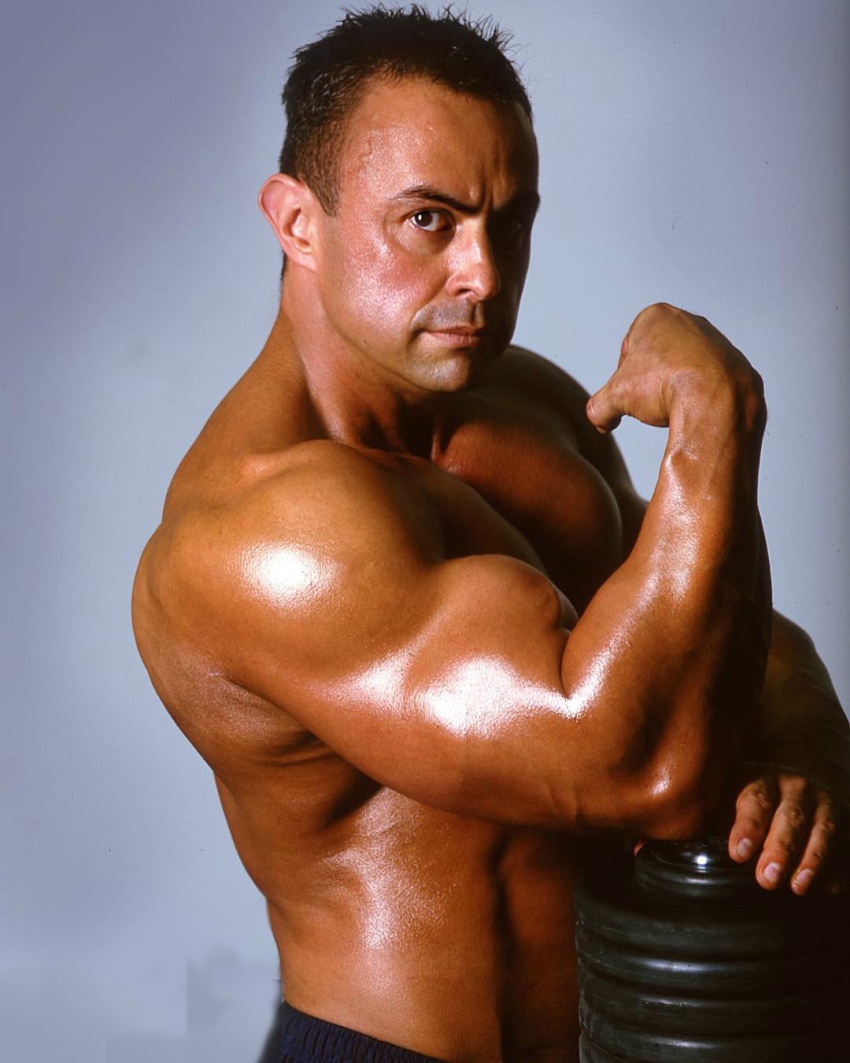 Charles Poliquin
Strength Coach
Originally from Canada, Charles Poliquin is one of the world's leading strength coaches. He's trained the likes of Ben Pakulski, Gary Roberts, Chris Thorpe, Michelle Freeman, and Nanceen Perry. Alongside his success as a personal trainer, Charles is also a published author and a columnist, with 8 books and over 600 articles to his name.
Charles' bodybuilding journey started at 14 years old, when he was introduced to weight training by his karate sensei. From that moment on, Charles began focusing all of his time and efforts to bodybuilding.
Over the years, he became an expert in the field of nutrition and strength training, with testimonials from a number of clients he'd coached during his 3-decade long career.
This is his story:
---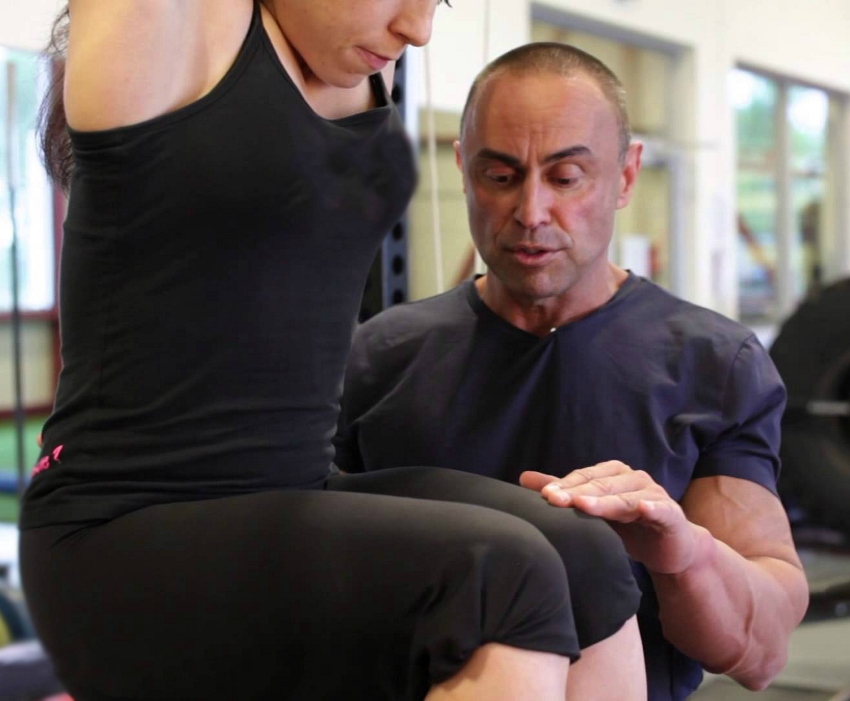 Athlete Statistics
Full Name: Charles Poliquin
Weight
Height
Year of Birth
Nationality
175 - 185lbs (79.4 - 83.9kg)
5'9" (175cm)
1961
Canadian, American
Profession
Era
Strength Coach
1980, 1990, 2000, 2010
| | |
| --- | --- |
| Weight | 175 - 185lbs (79.4 - 83.9kg) |
| Height | 5'9" (175cm) |
| Year of Birth | 1961 |
| Nationality | Canadian, American |
| Profession | Strength Coach |
| Era | 1980, 1990, 2000, 2010 |
---
Accomplishments
Author – 8 Books
Columnist – 600+ articles
Strength Coach
Charles' Selected List of Trainees
David Boston, NFL Pro Bowl wide receiver
Al MacInnis, Retired NHL defenseman, Norris Trophy winner
Joe Nieuwendyk, Florida Panthers, Conn Smythe Trophy winner, Stanley Cup winner
Chris Pronger, Anaheim Ducks, Stanley Cup winner; winner of Norris and Hart Trophies
Canadian short-track speedskating team
Dwight Phillips, Olympic Gold Medalist long jumper
Nanceen Perry, World Record Holder 4 x 200 meter
Michelle Freeman, former number 1 ranked hurdler in the World.
Chris Thorpe, Olympic Silver & Bronze Medalist, Double's Luge
Adam Nelson, World Champion & 2x Olympic Silver Medalist, Shot Put
Ben Pakulski, Top Canadian Bodybuilder and Trainer
Gary Roberts, NHL player
---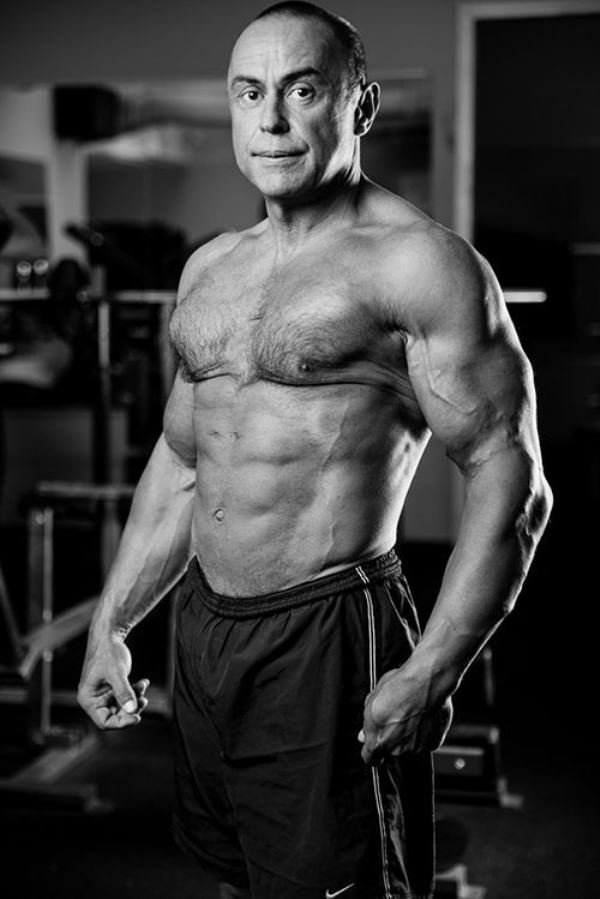 Biography
From Karate to Strength Training
Born and raised in Ottawa, Ontario, Charles Poliquin was one known as an incredible karate student in his youth. At 14, he became the second-youngest Canadian to achieve a black belt in the martial art.
During one of his training sessions, Charles happened to be the only student who was present that day; others didn't come due to the harsh weather conditions. Because of this, his sensei decided they would spend their time training with weights instead of practicing karate, in Charles' words; "My sensei Web Corcoran couldn't see teaching karate to a class of one, so we spent the time lifting weights."  This is where Charles's bodybuilding journey began.
Becoming a Personal Trainer
Having discovered his passion for bodybuilding, Charles wasted no time; he began pursuing a full-time career out of the sport, earning a bachelor's degree in Kinesiology several years later. Meanwhile, he began coaching various athletes, gaining training experience along the way.
"It started with a National Team Volleyball player who saw me training in the weight room at the university and asked for my help. Under my guidance, he tested a few months as the most powerful player on the team, which lead me to train one of his colleagues, who brought me another one. The rest is history." – Charles Poliquin
After he earned his master's degree in physiology, Charles began expanding his influence in the bodybuilding community. In 1993, he started publishing articles on the science of strength and conditioning for several well-known journals and magazines; becoming a respected columnist.
After he moved from Canada to the U.S. in the late 1990s, Charles opened his Performance Center, where he began certifying coaches in his PICP program.
Bodybuilding Icon
By 2000, Charles became a bodybuilding icon. In his illustrious career as a personal trainer, he'd coached some of the world's top professional athletes and Olympians. This included Adam Nelson, world champion and 2-time Olympic silver medalist, and Ben Pakulski, one of the top Canadian bodybuilders and trainers.
He also became a published author, with his books being translated into 12 different languages.
Showing no signs of slowing down, Charles continues to provide valuable information on training, nutrition, and performance through his internet websites.
---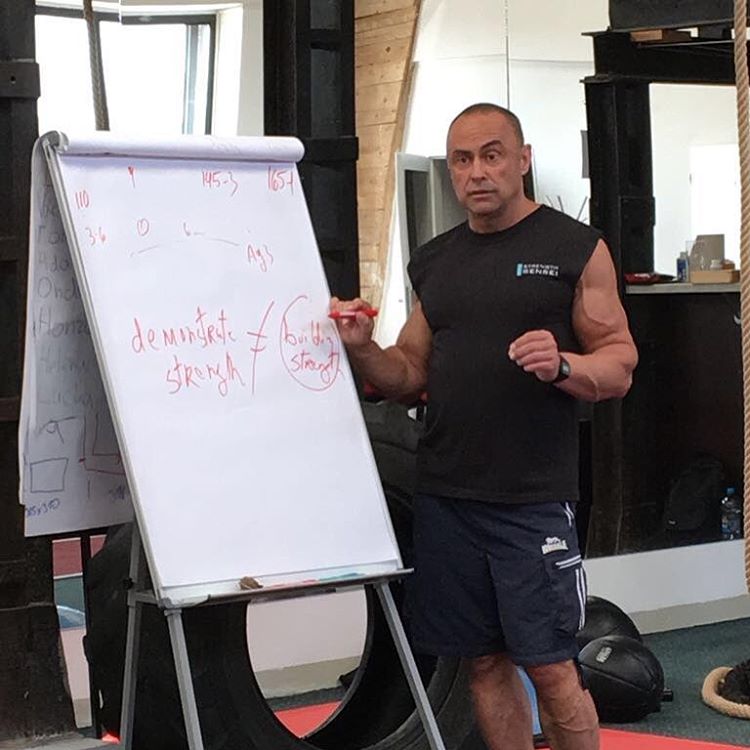 Training
Unique Way of Training
Charles has over 16 different training programs which he utilizes in both his own, and his client's workouts to achieve maximum results. He cycles between these training programs every 3-4 weeks, depending on the progress of his strength and size.
This is Charles talking about the importance of changing workouts; "We have to try new movements or try different ways of doing the same old movements. Variety is not only the spice of life; it's the main ingredient of bodybuilding and strength training success."
HIIT, the Best Form of Cardio
To lose fat, Charles prefers HIIT over regular cardio. He does 40-120 second high-intensity intervals, resting one minute between each one.
All combined, his HIIT training sessions last around 40 minutes twice per week.
Warm-Up
Before he starts his workout, Charles makes sure to properly warm up first. Ho not only avoids injuries to his joints and muscles this way, but also improves overall muscle performance.
Ideally, he trains in the environment where the temperature is around 20 Celsius Degrees, he says this is the optimal temperature for training. If he's in the colder environment, Charles will wear multiple layers of clothes, which he'll gradually take off as he warms up.
According to Charles, a successful warm-up requires two things; a heavy weight, and the range of motion. For example, if Charles is training legs, he'll warm up with several sets of low-rep squats, before proceeding on to his regular 'working sets'.
The number of his warm up sets depends on the complexity of the exercise itself, which means, more demanding exercises require more warm-up sets. An example of one his warm-up routines can be seen below.
Example Warm-Up
Standing Calf Raises
3 reps at 40 lbs, rest 10 seconds
3 reps at 60 lbs, rest 10 seconds
2 reps at 80 lbs, rest 1 minute
Work sets: 3 sets of 20 at 100 lbs
---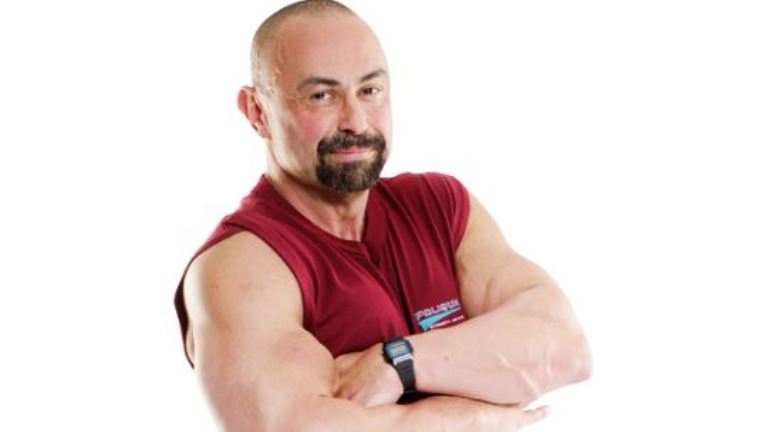 ---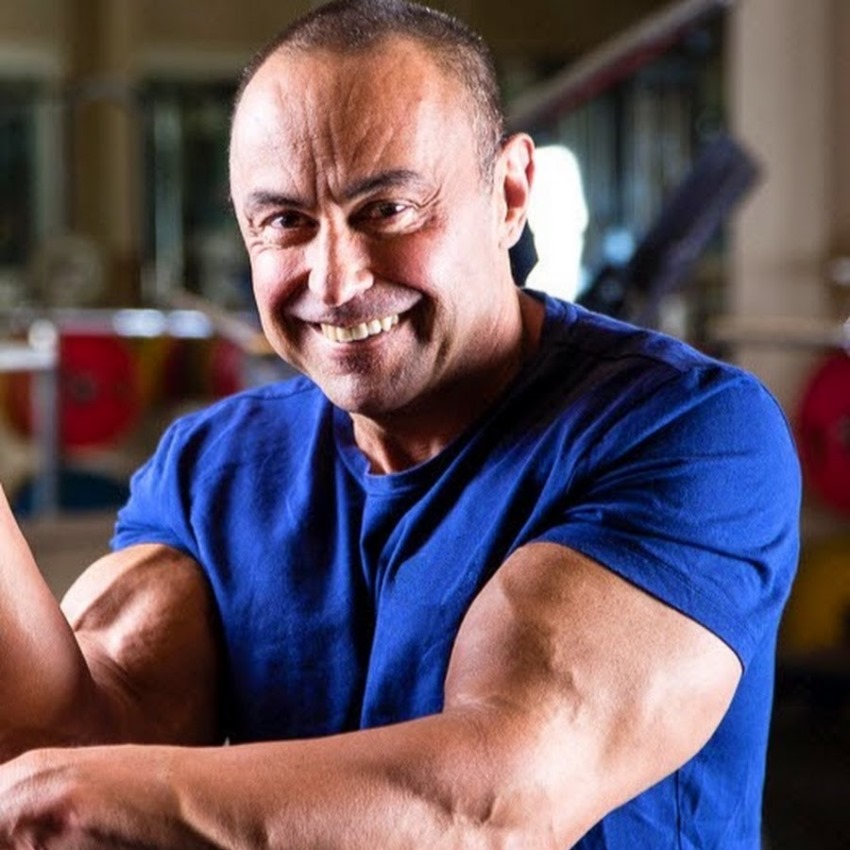 ---
Developing Abs
Charles doesn't hit abs directly, as he believes that they have little potential for an increase in strength, especially when compared to other muscles in the body. Therefore, he says the best way to develop a chiseled midsection is by doing heavy squats and deadlifts.
Developing Triceps
Even though there are many athletes who incorporate triceps pushdowns in their workouts, Charles says the exercise isn't the best for developing a massive triceps. Instead, he recommends these movements;
Parallel dips
Close-grip bench press
Decline close grip bench press
Seated EZ-bar French press
Decline dumbbell triceps extensions
How to Grow "Stubborn" Calves
In his coaching career, Charles has found that his clients' calves respond the best to a combination of high volume and high-frequency workouts.
Specifically, this means he'll have his clients train their calves two times per week; one workout being extremely high in volume (250-510 repetitions in total), and the other one being heavy-weight.
"I've known people to gain in between 5/8 of an inch to a full inch with this routine in as little as 30 days."
As for the exercises themselves, Charles' favorite is the donkey calf raise.
Breaking the Plateau
To break plateaus in strength and size 'gains', Charles likes to incorporate the same exercise twice in his workouts.
For example, if he wants to improve his squat, Charles will do the exercise at the beginning and at the end of his training session.
---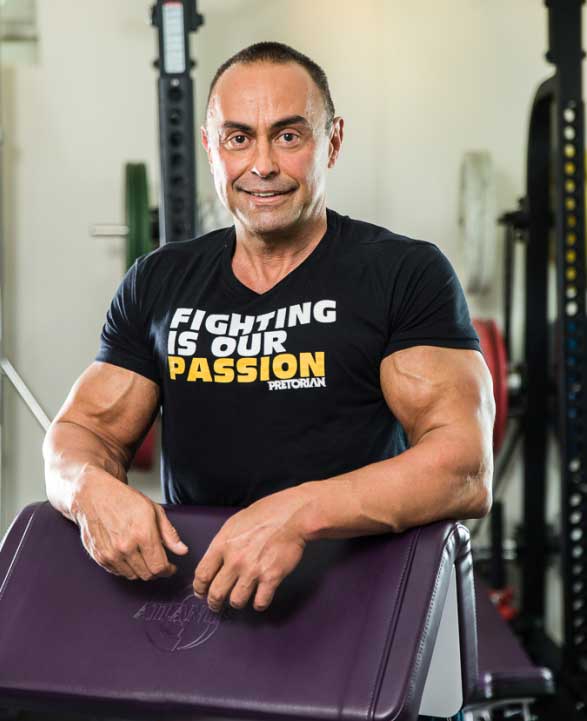 Nutrition
General Nutrition
Charles' diet si based on whole foods, and supplements such as vitamin D, zinc, fish oil, magnesium, and BCAAs.
He prefers eating low-carb, high fat, and high protein diet; believing that fat is a better, and more stable source of fuel for the body than carbohydrates.
The only time he consumes a significant amount of carbohydrates is after a workout, when his muscle glycogen levels are fully depleted.
To build muscle, Charles consumes between 1.6-2.4 grams of protein per kilogram of body weight each day.
Meat and Nuts Breakfast
As a believer in the saying "breakfast is the most important meal of the day", Charles makes sure to provide the best possible nutrients to his body after he wakes up. Usually, his breakfast consists of meat and nuts. He says these are the best foods for the brain, as they increase the production of the neurotransmitters such as acetyl-choline and dopamine.
He has around six different variations of this type of breakfast, and this is what they look like;
Meat and Nuts Breakfast Day 1
1-2 Buffalo meat patties
1 handful of macadamia nuts
Meat and Nuts Breakfast Day 2
1 large venison steak
1 handful of cashew nuts
Meat and Nuts Breakfast Day 3
1-2 Lean turkey burgers
1 handful of almonds
Meat and Nuts Breakfast Day 4
1-2 lean ground beef patties
1 handful of brazil nuts
Meat and Nuts Breakfast Day 5
1-2 chicken breasts
1 handful of hazelnuts
Meat and Nuts Breakfast Day 6
8-10 gluten free chicken sausages
1 handful of pistachios
---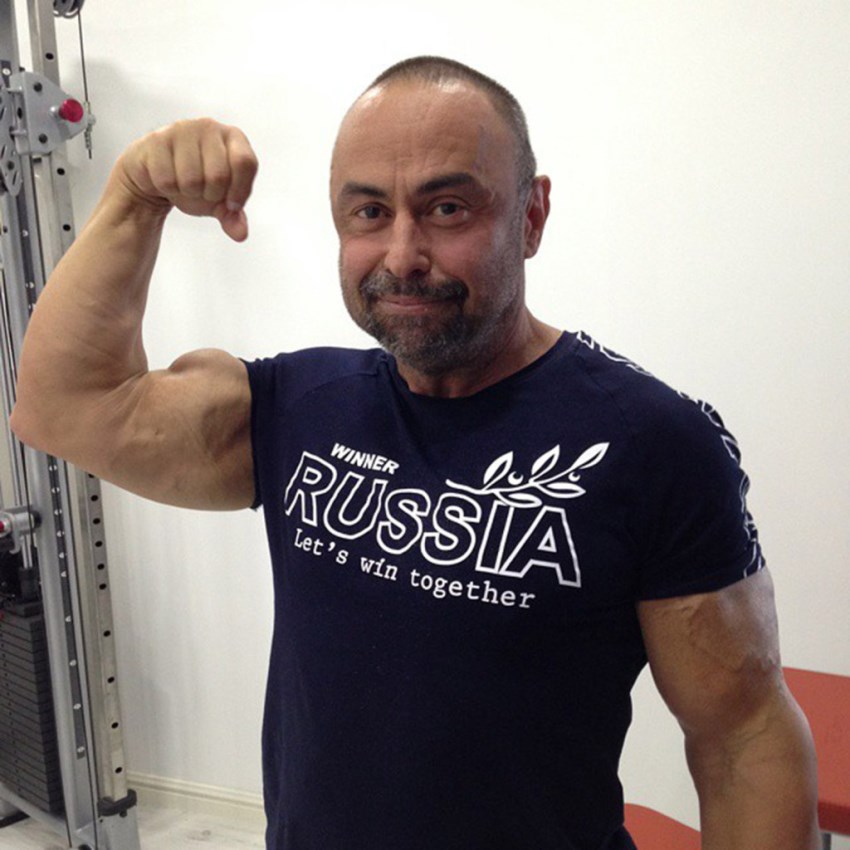 ---
What to Eat, and What to Avoid Before Training
According to Charles, these are the foods and drinks to avoid before training;
Fructose and drinks that contain a lot of sugar
Fermented foods
Slower-digesting protein sources such as beans and milk
Huge amounts of stimulants (caffeine)
Here are the foods that Charles believes are great for pre-workout;
Lean meat and fish
Coconut Oil
Omega-3 Fatty Acids
Nuts
Vegetables
Low-Fructose Fruit
---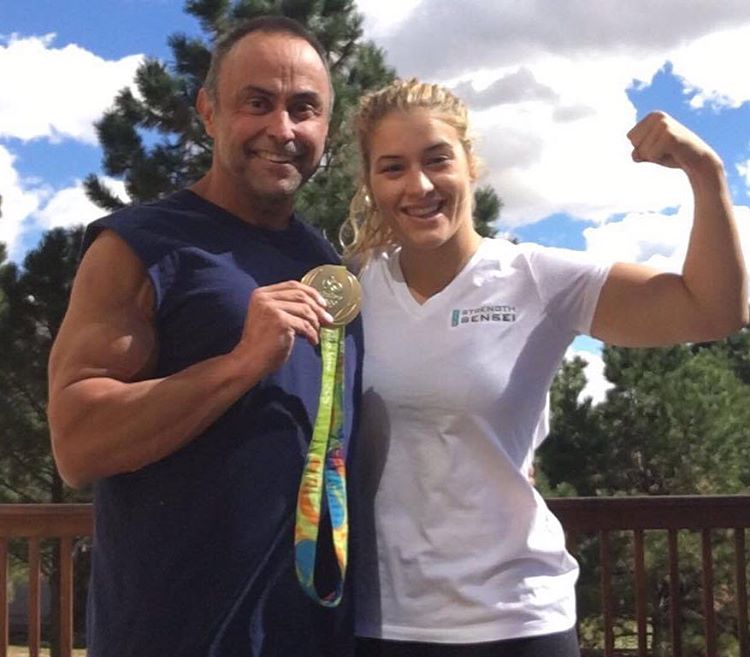 What we can learn from Charles Poliquin
Charles Poliquin has a long and successful career behind him. He's transformed people's physiques, and their lives, all thanks to his passion and dedication to bodybuilding.
He's taught us that success doesn't necessarily come from just working on your own dreams; it can also be achieved by helping others reach their own goals. Therefore, stay dedicated to your own journey, and help others along the way – that's one of the ways to rise to the top in life, just like Charles Poliquin.