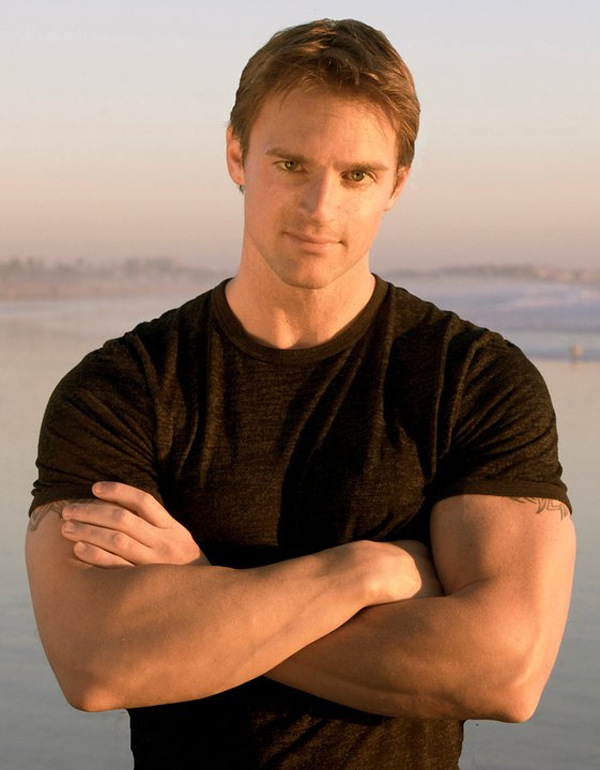 Chad Waterbury
Doctor, Physical Therapist, Strength & Conditioning Specialist
Chad Waterbury is a doctor, physical therapist and strength and conditioning specialist who has been sharing fitness wisdom for over two decades.
He is a trained neurophysiologist and a Doctor of Physical Training who specializes in building elite athletes with the right combination of power, strength and mobility.
He has worked with professional fighters and designed and implemented the strength and conditioning program for Rickson Gracie's Jiu-Jitsu Center in Los Angeles.
Chad is an internationally recognized speaker and has given presentations for the National Strength and Conditioning Association (NSCA). More interestingly, he has multiple articles published in major popular fitness magazines.
This is his story:
Athlete Statistics
Full Name: Chad Waterbury
Nationality
Profession
Era
American
Doctor, Physical Therapist, Strength & Conditioning Specialist
2000, 2010
| | |
| --- | --- |
| Nationality | American |
| Profession | Doctor, Physical Therapist, Strength & Conditioning Specialist |
| Era | 2000, 2010 |
Accomplishments
Graduated from nation's #1 ranked Doctor of Physical Therapy program at USC
Doctor
Author
Teacher
Physical Therapist & Strength and Conditioning Coach
Director of Strength and Conditioning at the Rickson Gracie International Jiu Jitsu Center
3 Published books
Lectured for fitness organizations such as NSCA and Perform Better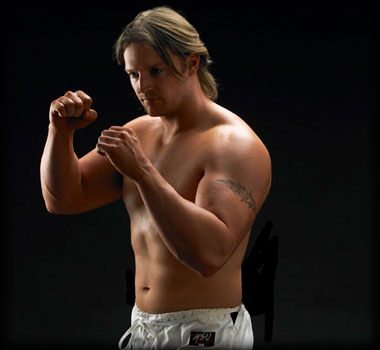 Biography
Chad was born in Illinois and has been interested in strength training since age 14 – the age he picked up his first weight. From that point, it's been his passion to find the most effective ways to build and transform the human body.
He started out as a trainer, helping professional athletes and regular people get the body (and the performance levels) they want.
In the late 1990's, he was doing a lot of research on his own and was intrigued by the nervous system and how it affected training performance. By 2003, he wanted to learn more about what was driving the muscle – the nervous system.
This led him to explore further study options.
Wanting to move from colder to warmer weather, it just so happened he ended up at the University of Arizona which had a spot for him on their master's program in Physiology.
He learnt a great deal about the nervous system and took further courses that specialized in neuroscience. Chad spent a lot of time applying this to the athletic population, writing about it and putting a new, great angle on its effect on strength and conditioning.
His focus on the neurophysiology of human movement and performance led him to make radical changes in the way he trains. He worked as a specialized strength and conditioning coach for a number of years, before switching gears and going 'back to school' in 2014.
"Back to School"
Chad put a lot of his time into studying to be a physical therapist. He attended the University of Southern California (USC), and studied the #1 ranked Doctor of Physical Therapy (DPT) program, graduating in 2017.
He continues to inspire people with his writing and unique training methods, and currently teaches in the Biokinesiology and Physical Therapy graduate program at USC.
He is also the author of three successful books, has been featured in Men's Health, Men's Fitness, Fight!, Showtime, and Chicago Tribune and has an upcoming book, 'Elite Physique: The New Science of Building a Better Body' set to be released in November 2021.
Men's Fitness United Kingdom (UK) has also named Chad Waterbury as one of top 25 trainers in the world. That's impressive.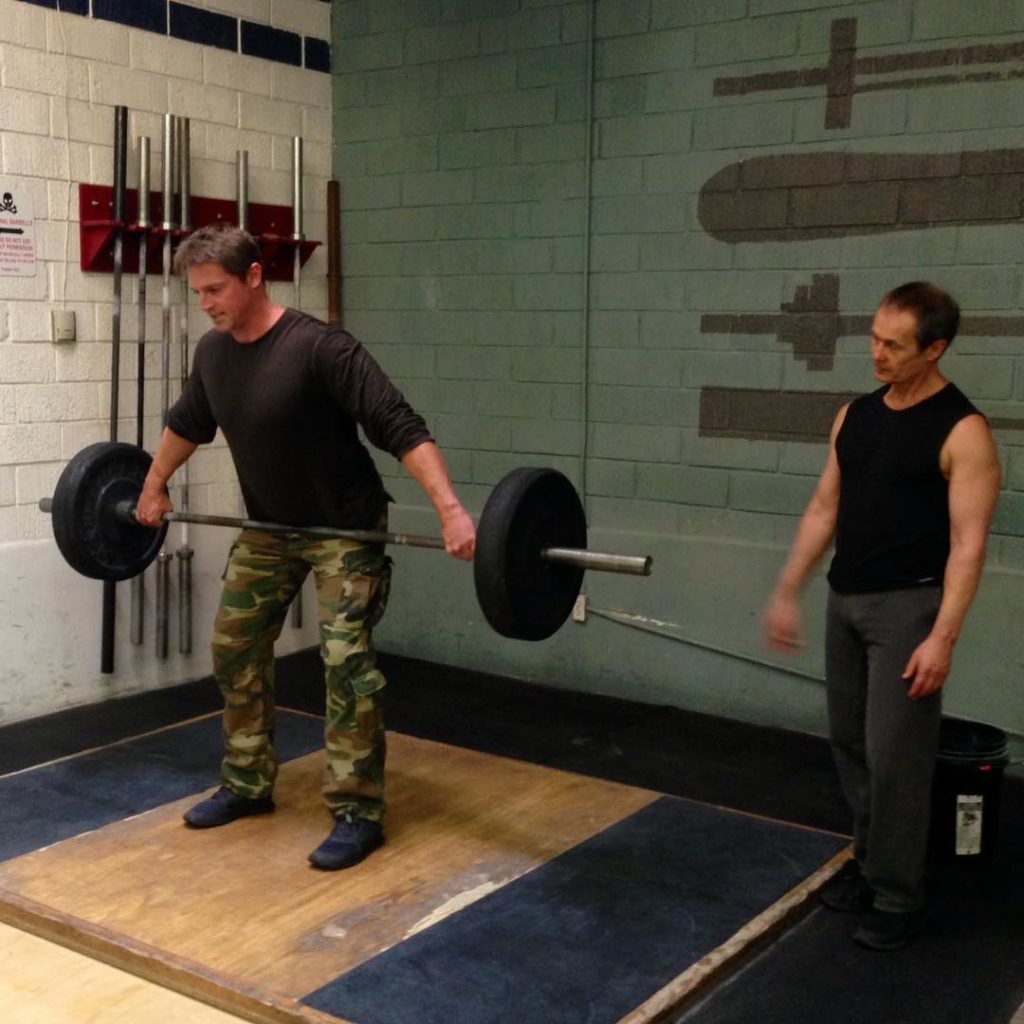 Training
Chad's workout techniques focus on being shorter and faster, producing superior results in strength, power, and muscular development.
At the same time, his programs aim to induce less fatigue, allowing for shorter recovery periods between workouts.
Chad says: "I use full body workouts, explosive tempos, and minimal rest periods to generate the strongest metabolic and hormonal response that exercise can create.
"I've found that full body workouts with short rest periods yield the best results across the board. I've experimented with every other approach imaginable and they all fall short when the goal is athleticism." [Precision Nutrition]
He also believes correct movement is the key to successful results.
More recently, as a physical therapist, he also understands how bodies change with age.
He claims making radical physical changes by manipulating sets, reps, and frequency and by deciding when and how to use advanced training methods will help you accurately gauge progress and succeed in building a lean, muscular physique. He regularly posts 'pain-free angle' exercises on his Instagram page.
Here are a few examples:
Swapping a DB overhead press with a half-kneeling landmine press – this reduces the level of shoulder impingement, making it a great option for people with injured shoulders, or shoulders in the early stage of rehab.
Swapping a traditional back squat with a belt squat – this helps to unloads the squat while overloading the lower extremity.
Swapping the side lunge with a side step up – this takes stress off the lumbar spine and omits the deceleration phase the side lunge requires.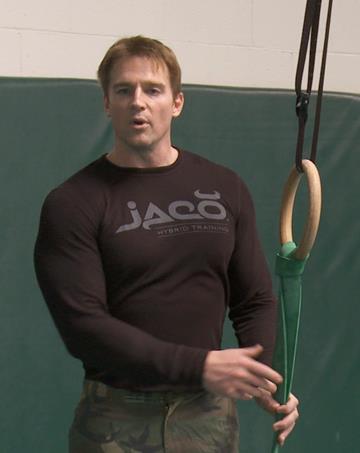 Nutrition
Chad believes a healthy eating plan is of paramount importance. Protein, fibrous vegetables, carbs and supplements all appear to be important to his nutrition – and rightly so. Everyone knows that healthy protein sources, complex carbs and fiber is important for any diet.
In one of his articles which focuses on 'getting lean without dieting' he says "if you eat five meals per day, you're consuming 35 meals each week. Of those 35 meals, 21 must be healthy and balanced. If all of your meals are bad, it's time for you to take a hard look at your priorities in life."
For healthy muscle growth, Chad promotes the importance of increased protein content, but they must be high-quality protein sources. He prefers grass fed whey and foods like Greek yogurt and cottage cheese. Higher carb intake is also key for muscle growth. He says carb sources like raisins, cherry juice and fresh pineapple are ideal.
For fat loss nutrition, the right diet is key before training. He likes to focus on foods that are high in nutrients but low in calories. It's all about food quality.
Chad has written multiple food plans that can be found online. You should be able to find multiple Chad Waterbury programs and food plans online. One particular food plan ' How to Get Ripped with Food: A 7-Day Plan' which Chad created for faster fat loss, seems to be popular with many people. We've included this below for reference:
Chad states: "Vegetables are loaded with all the stuff you probably don't get enough of such as vitamins, minerals, fiber and phytonutrients while being low in the stuff you probably are getting too much of: calories. Whenever a client needs to lose fat like yesterday, I put him/her on a diet that consists mainly of veggies. It not only works for them, it also always works for me."
Chad appears to also use his own food plans if he's cutting or bulking. In his fat loss plan, vegetables are incredibly important.
"The good news is that you can eat any vegetables from the following list in any amount. Just eat until you're full four times a day. After day 1, the diet will slightly shift toward protein sources. Trust me when I say that this is one of the fastest, healthiest ways to boost fat burning to the max. It's not easy, but it works incredibly well."
These are the key vegetables to choose from:
Artichoke
Asparagus
Beets
Bok choy
Broccoli
Brussel sprouts
Cabbage
Carrots
Cauliflower
Celery
Green beans
Kale
Mushrooms
Onions
Peppers
Spinach
Tomato
Chad says these vegetables can be eaten raw, steamed, or in a big salad.
When to eat:
DAY 1: Eat as much of any vegetable as you want at 8am, noon, 4pm, and 8pm. This doesn't need to be at these exact times, but spread out in four meals at least alongside 100 ounces of water.
DAYS 2-4: Alongside the four meals of any vegetables, add in 20 grams of protein from fish, chicken, lean beef, turkey, eggs or seafood at the 8am and 4pm meals. This equates to 3-4 ounces of fish, chicken, lean beef, turkey, or seafood or 3-4 whole eggs at those two meals. Again, drink 100 ounces of water.
DAYS 5-7: At 8am, noon, 4pm, and 8pm eat vegetables in any combination and quantity and have 20 grams of protein (3-4 ounces) from fish, chicken, lean beef, turkey, seafood or 3-4 eggs at each meal. Drink 100 ounces of water.
If you don't want any of these protein foods, you can replace with grass fed whey, at least 2 scoops for each protein serving. You'll then have it for the rest of the month after you come off the 7-Day Plan.
Editors Tip: Want more protein packed sources? Check out our guide here!
Will you be giving Chad's faster fat loss food plan a go? Let us know in the comments!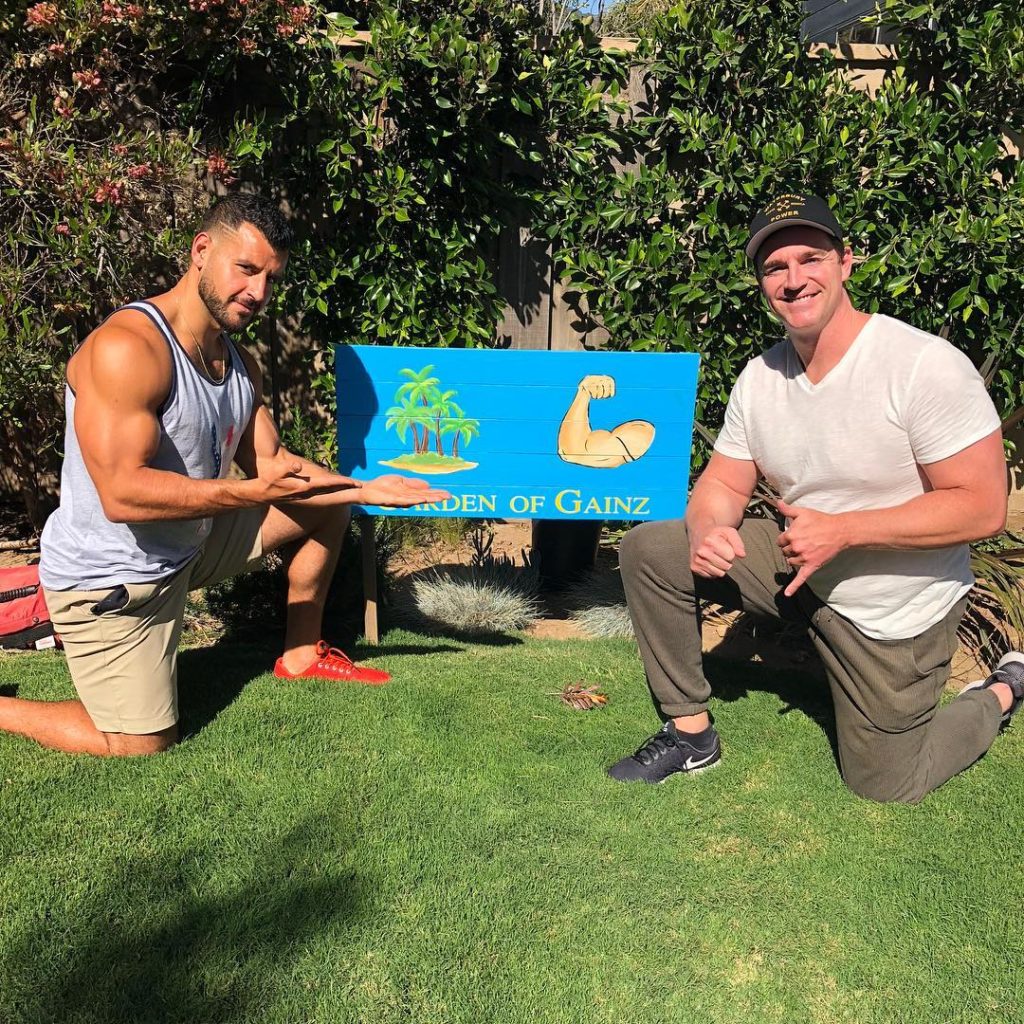 What we can learn from Chad Waterbury
What we can learn from Chad Waterbury is to never stop learning!
He shows us that fitness doesn't need to be complex – or that it ends when you get older. That's not the case at all. It's all about learning and applying the right technique to achieve the results you want. As Chad says, he's, "sharing what I've learned, learning as I go."