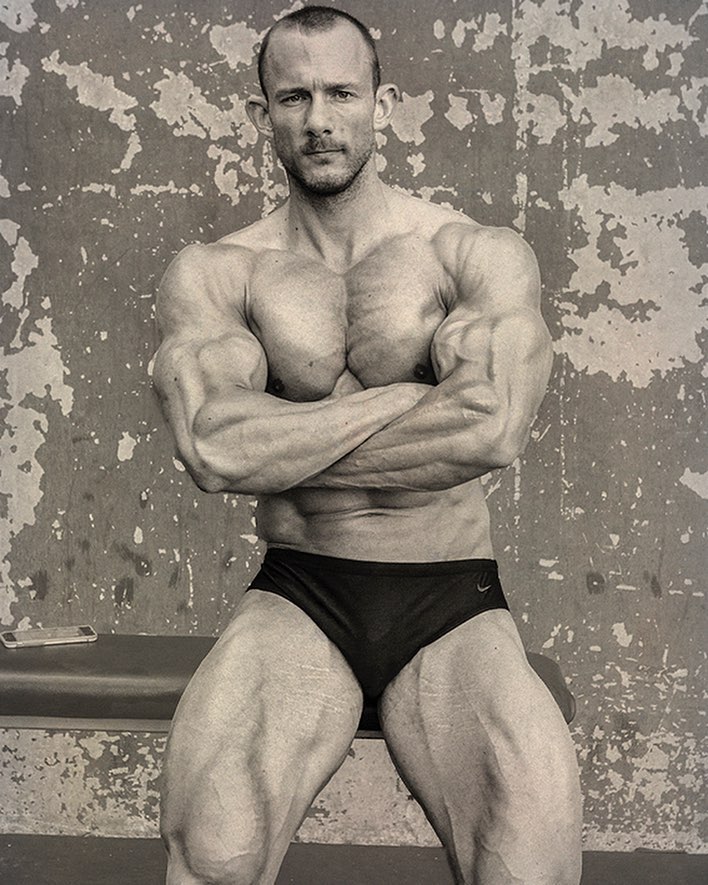 Brandon Gerdes
Bodybuilder, Powerlifter, Personal Trainer
Brandon Gerdes is a competitive bodybuilder, powerlifter, and training coach from the U.S.
Having originally started out as a powerlifter, Brandon quickly became fascinated by the changes in his physique from lifting heavy weights.
It was this fascination that gradually made him switch to competitive bodybuilding.
One decision led to another, and Brandon soon started competing in bodybuilding shows; taking home 2nd place in his debut contest, and also, winning shows such as the 2014 NPC Gold Coast Muscle Classic, and the 2016 NPC Los Angeles Championships.
This is his story:
---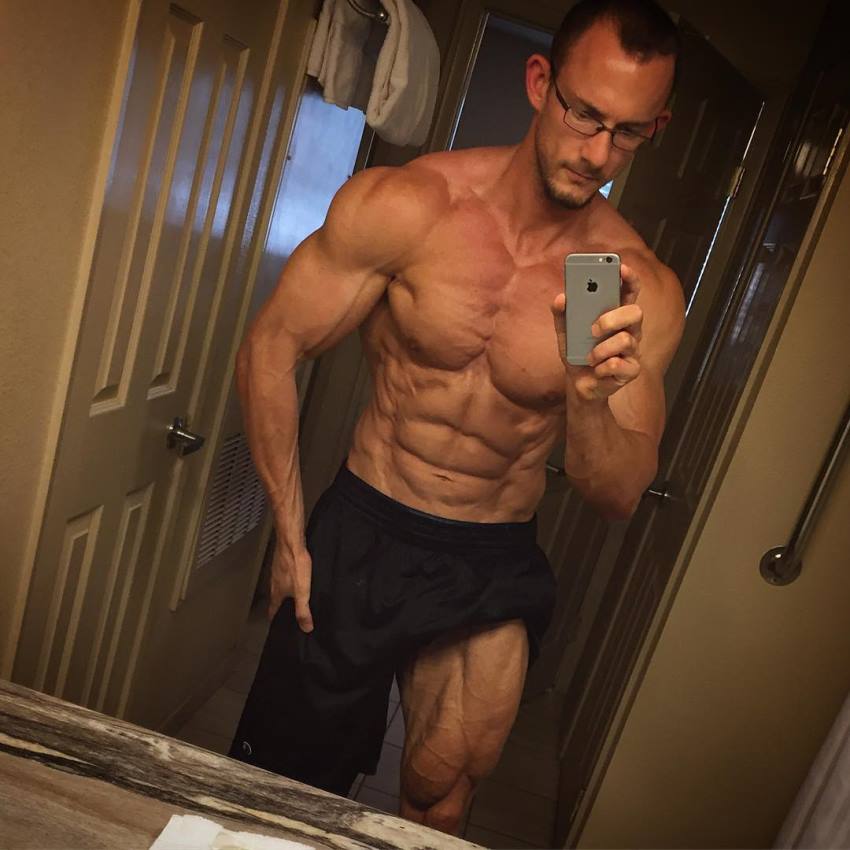 Athlete Statistics
Full Name: Brandon Gerdes
Height
Nationality
Profession
Alias
6' (183cm)
American
Bodybuilder, Powerlifter, Personal Trainer
Dirty Gerdy
Era
2010, 2000
| | |
| --- | --- |
| Height | 6' (183cm) |
| Nationality | American |
| Profession | Bodybuilder, Powerlifter, Personal Trainer |
| Alias | Dirty Gerdy |
| Era | 2010, 2000 |
---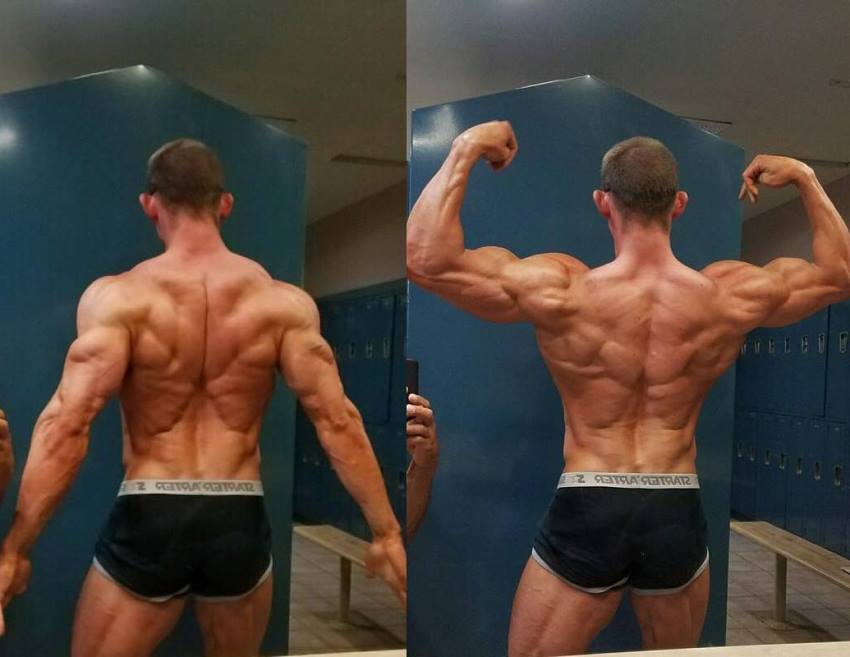 Accomplishments
Competitions
2016 NPC USA Championships, Men's Physique Class C, 9th
2016 NPC Los Angeles Championships, Men's Physique Class C, 1st
2014 NPC Gold Coast Muscle Classic, Overall, 1st
2014 NPC Gold Coast Muscle Classic, Men's Physique, 1st
2012 NPC Los Angeles Championships, 4th
2011 NPC Los Angeles Bodybuilding and Figure Championships, NP
2008 NPC Excalibur Bodybuilding And Figure Championships, 6th
2008 NPC Los Angeles Bodybuilding, Figure & Fitness Championships, 2nd
---
Biography
Beginnings in Bodybuilding
Brandon Gerdes first took on the bodybuilding lifestyle as a teenager, and he quickly became passionate about it. He'd lift weights several times per week at his local gym, gradually transforming his physique.
By the age of 19, Brandon took part in his first bodybuilding show; finishing in at 2nd place. He then competed in two more shows, this time in the Men's Physique division.
However, Brandon didn't have it easy competing on the stage when he started out. Standing six feet tall, it took him years of training and dieting before he began to be a posing threat for other top bodybuilding competitors.
This was Brandon talking about his weight when he started competing on the stage; "I am a taller competitor standing at 6 feet tall, and competing as a heavyweight.  I am planning on taking some time off to grow into the super heavyweight class."
Success on the Stage
With time, Brandon's physique improved so much so, that he started placing further up the ranks in every show he took part in.
Between 2012-2016, Brandon participated in four major shows; winning two of them, and placing among the top five in others.
---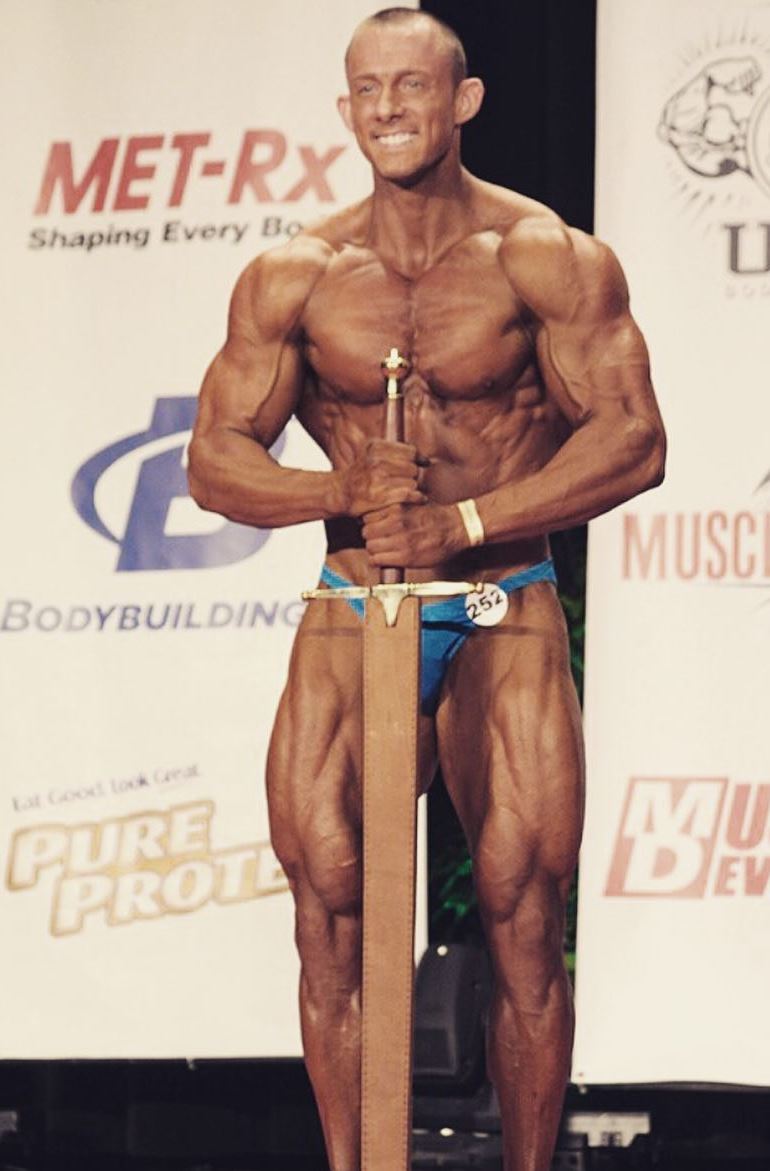 ---
Powerlifting
Alongside competitive bodybuilding, Brandon is also a big powerlifting fan. He sees the sport of powerlifting as a means to achieving his goals as a bodybuilder.
"I originally planned on competing in powerlifting for motivation to get stronger and, in turn, build more muscle for bodybuilding.

Bodybuilding is my first love, but powerlifting is a necessary means to achieve my goals as a bodybuilder, and it's damn fun!"
During his professional career in powerlifting, Brandon competed in one raw weight lifting contest.
---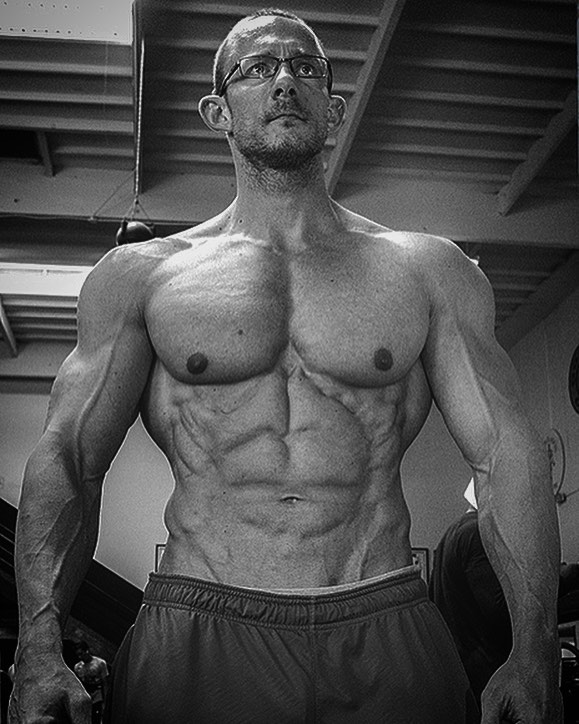 Training
As both a powerlifter and bodybuilder, Brandon combines the best out of the two sports in order to maximize his results in the gym.
During his weeks training, Brandon has one day where he trains his muscles with heavy weights and low reps. And also, one day where he trains for hypertrophy; doing 8-12 reps.
In terms of the specific exercises that Brandon does, he tries to change things up all the time.
This means there are times where he'll train using only compound movements, and also, times where he'll only use isolation exercises to target a specific muscle.
---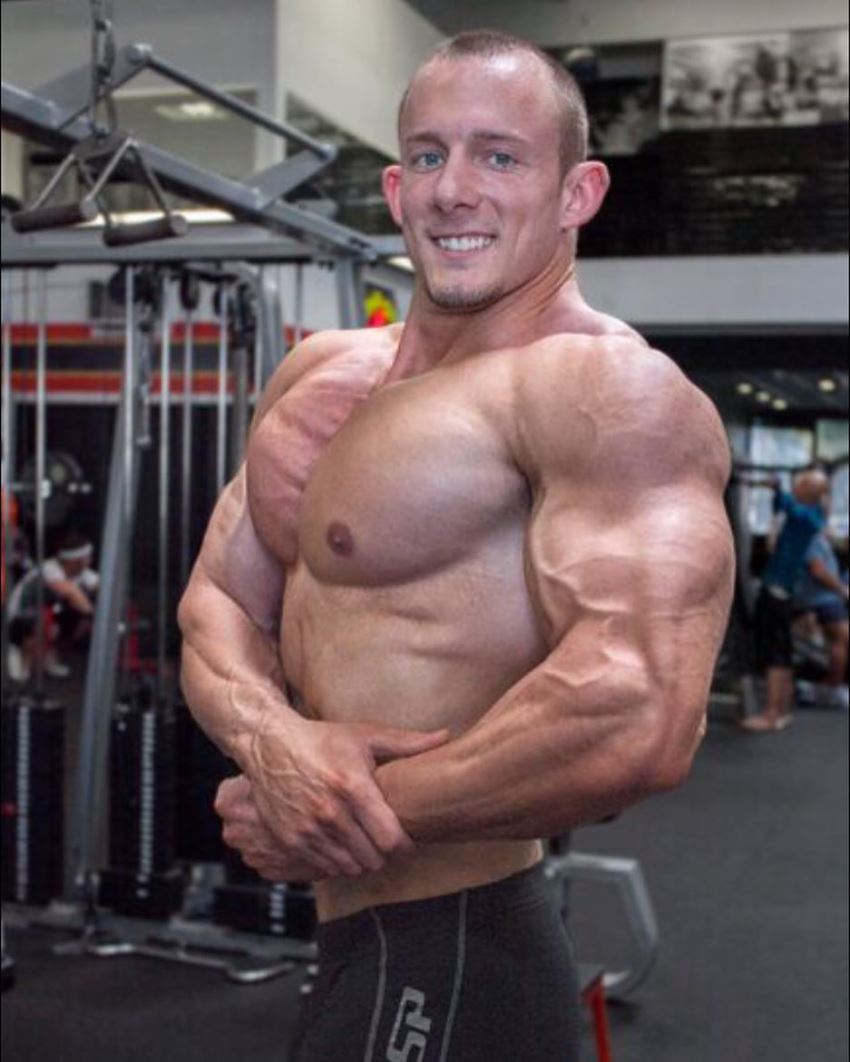 Nutrition
Brandon's diet revolves around eating high calorie, and protein-rich foods that help him build muscle.
This means that most of the time, Brandon will stay in a slight calorie surplus in order to ensure muscle hypertrophy.
However, if there is a contest coming up, Brandon will consume fewer calories to burn fat more efficiently.
He'll also make sure to consume enough protein during this period, in order to prevent muscle tissue breakdown.
---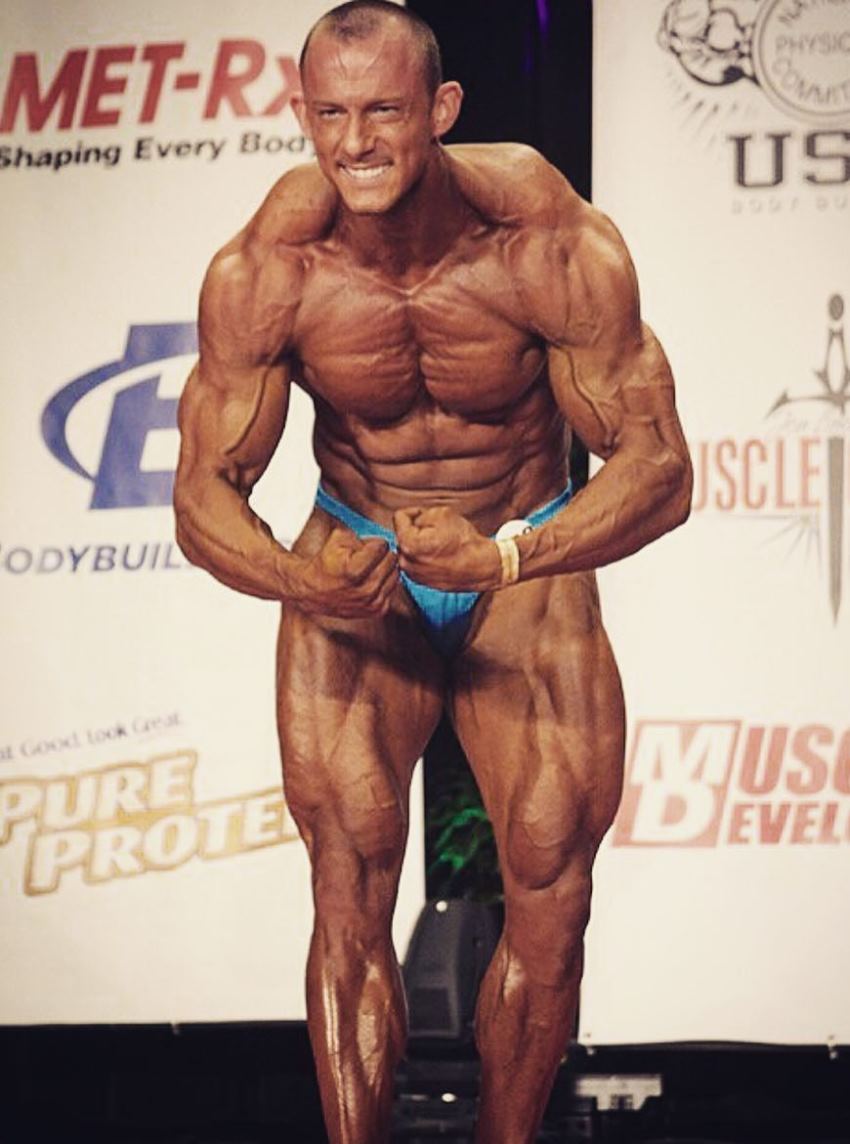 What we can learn from Brandon Gerdes
Brandon Gerdes has shown us that you can be successful in more than just one area of your life. In Brandon's case, he was successful in both bodybuilding and powerlifting.
Don't be afraid of having more than just one goal, or passion in life. As we saw from Brandon Gerdes example, it's possible to achieve greatness in multiple areas of your life.