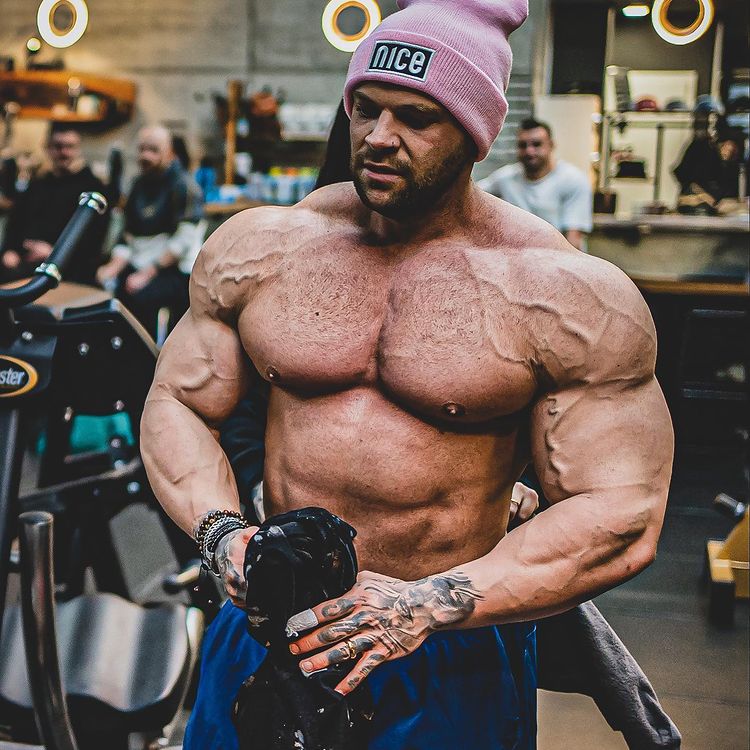 Mike Sommerfeld
Mike Sommerfeld is a German bodybuilder. Sommerfeld entered his first amateur bodybuilding competition in 2014. He competed at the Arnold Classic Europe (amateur) and came in third place. It wasn't until 2019 that Sommerfeld competed in the IFBB pro league. His debut was in Romania at the Romania Pro, where he participated in Men's bodybuilding up to 212lbs. He finished in 13th place.
After his debut in Romania, Sommerfeld quickly improved and entered many professional competitions where he scored much better. He even came in first place at Xtreme Bodybuilding & Fitness Pro and   Poland Pro Supershow. He was called a wildcard for the classic physique competition at Mr Olympia.
So far, he hasn't gotten a place at the podium at the Mr Olympia contest yet. But you can see him improving his body and his scoring with the judges. In 2021 he entered the Mr Olympia contest for the first time and wound up in 7th place. The next year he got 5th place. Maybe he can score a place on the podium in 2023.
Mike Sommerfeld's special training technique
In videos on his youtube channel, Sommerfeld talks about how getting in the right mental state for training is really important. He talks about an important concept in his workout routine that he calls muscle-mind connection. Muscle-mind connection is the most important thing in bodybuilding, according to Sommerfeld. For him, it's even more important than nutrition, the workout itself, or recovery
He says that if you can properly train the muscle you are trying to exercise, the amount of weight you are pushing matters less. For Sommerfeld achieving this muscle-mind connection can be done by trying to ignore all the outside impulses you see or hear around you.
Sommerfeld wears headphones without playing music on them, just to drown out the sound around him. He also often closes his eyes during exercise sets to help him focus better. he advises people to do the same. For him, it is important not to just move weights around but to really focus on every millimetre of the muscle you want to exercise and get the movement precisely right.
Mike Sommerfeld also personally coaches other people who want to lose weight or get their bodybuilding to the next level. In these coaching sessions, he focuses, among other things, on teaching people to achieve the muscle-mind connection.
What does Mike Sommerfeld's diet look like?
Mike Sommerfeld has a youtube channel on which he uploads videos where he talks about his diet. In these videos, he shows us that like many other bodybuilders, he is a meal prepper. This means that he prepares all his meals at the start of the week. Most of his meals consist of a generous portion of meat.
He uses both beef and chicken. Interestingly he minces both the beef as well as the chicken before cooking it. He uses a spray bottle for his oil. He says this way you don't use too much oil in preparing your meals. This can be something people overlook, but every calorie counts in professional bodybuilding.
Sommerfeld apparently always uses pink Himalayan salt to season his meals. He says he has had many discussions with his trainer about the added benefits of this specific salt. But in the end, he chooses to listen to whatever his trainer advises him to do for his diet.
Want to emulate Mike, but you don't eat meat?
Check out our article on 10 protein-rich foods for vegetarians
What will the future hold for Mike Sommerfeld?
Mike Sommerfeld continues to climb the ladder of the Mr. Olympia competition. In 2021 he entered this competition for the first time and ended in 7th place. In 2022 he participated again but finished in 5th place. He already qualified himself for the Mr. Olympia competition of 2023 by winning the Saudi Classic Show early in 2023. This is a good sign for Sommerfeld in 2023. Let's see if he can improve again and score even better than last year. Maybe he can even get a place on the podium this year.
Definitely keep an eye on Mike Sommerfeld. He continues to improve his physique and scores better every year in various competitions. He will be a serious contender for Mr. Olympia in years to come if he keeps improving. We are looking forward to seeing him continue to compete in these contests.