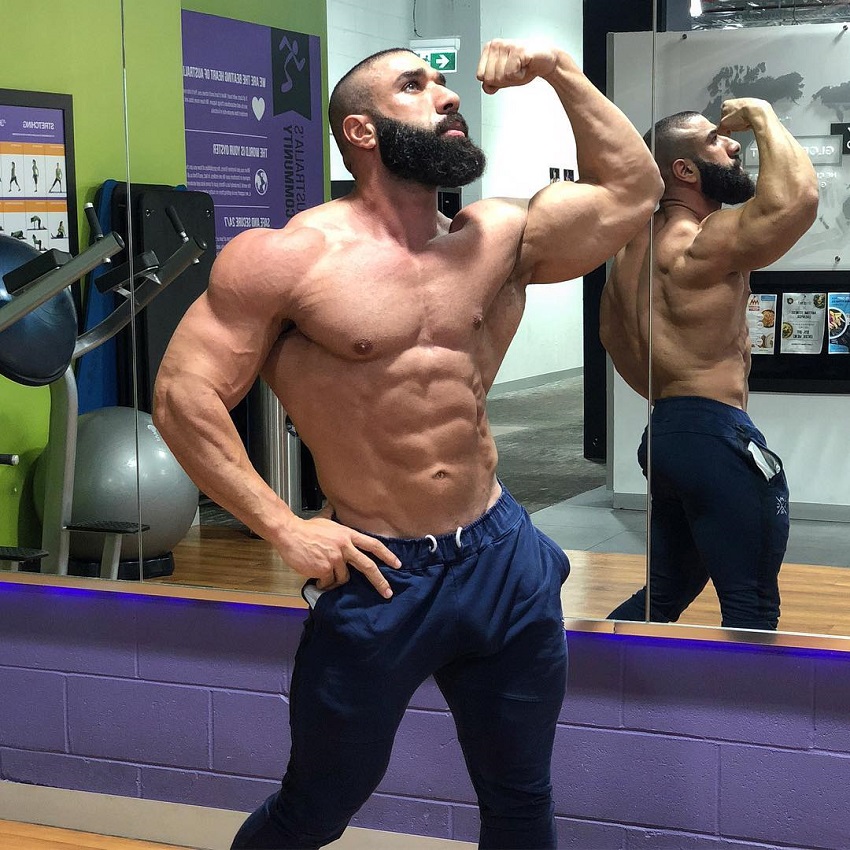 Basem Altakrity
Personal Trainer, Fitness Model, Sponsored Athlete
Basem Altakrity is a fitness coach from Australia who's gained attention for his amazing story.
Although he's successful today, Basem's life wasn't always a picture of success. After taking a wrong turn in life in his early 20s, Basem was sentenced to 4 years in prison. Ironically, this event was a 'blessing in disguise' for Basem – it was the catalyst for his transformation.
After he came out, Basem made a massive change in his lifestyle. He became a fitness coach who helped others with his training and nutrition advice.
Ever since then, Basem has grown into a successful fitness persona and icon, showing his fans that it's possible to turn one's circumstances around regardless of their background.
---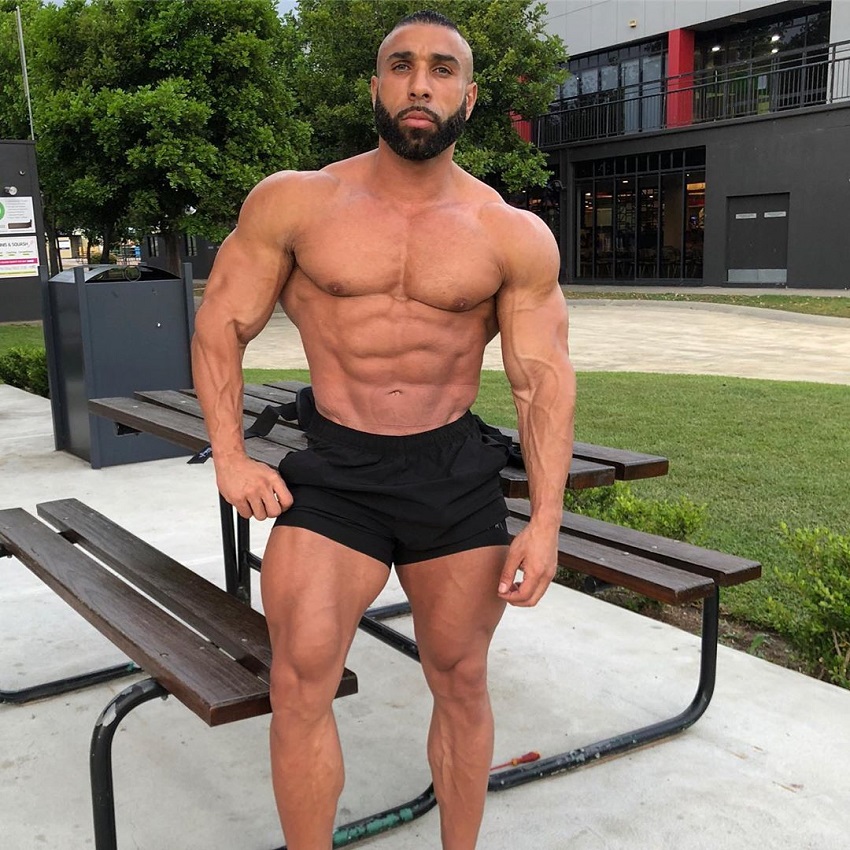 Athlete Statistics
Full Name: Basem Altakrity
Nationality
Profession
Alias
Era
Australian
Personal Trainer, Fitness Model, Sponsored Athlete
Body Connoisseur
2010
| | |
| --- | --- |
| Nationality | Australian |
| Profession | Personal Trainer, Fitness Model, Sponsored Athlete |
| Alias | Body Connoisseur |
| Era | 2010 |
---
Accomplishments
Body Transformation Coach
Online Influencer and Brand Ambassador
Fitness Model
---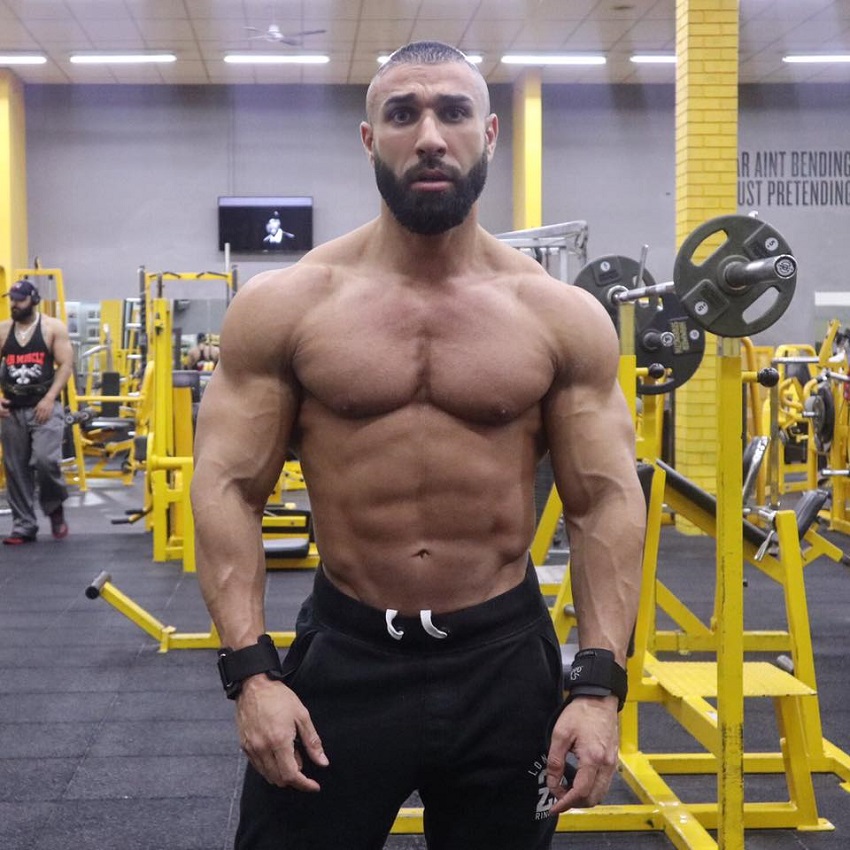 Biography
Early Life as a Competitive Athlete
Basem Altakrity has been into sports his whole life. He became a competitive athlete from an early age, and by the age of 19, turned to weightlifting as his new favorite hobby.
A Life in Prison
Like many people, Basem took a wrong turn in life which saw him get sentenced to 4 years in prison. This event was the catalyst for making a change in his lifestyle.
The first couple of years in prison were the hardest for Basem. He said: "My mind was all over the place. I was training briefly on and off and had no sense of direction."
It wasn't until his last year in prison that Basem firmly decided to take things more seriously. He started training two times per day, using broomsticks and gallons of water as weights for training.
A Transformation
After he came out, Basem knew what direction he wanted to take his life. His goal was to improve himself and give back to those that stood by him during his 'darkest hours'. Furthermore, Basem decided to become a fitness coach to help other people find a sense of direction in life through training.
Through years of hard work, Basem has achieved his goals. He's completely transformed himself as a person, and has become a successful fitness coach and influencer.
---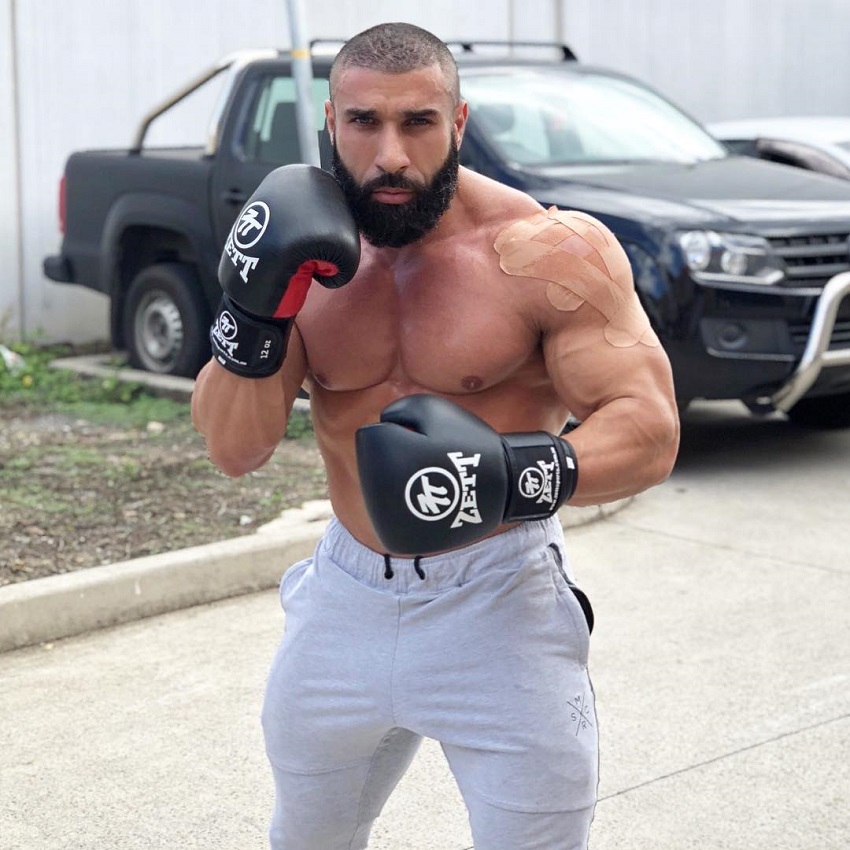 Training
There are a number of workout videos of Basem online, showing various exercises he does. Some of these include:
Pull-ups
Rear delt machine flys
Lateral raises
Cable chest crossovers
Cable biceps curls
Crunches
Leg Extensions
Squats
Like many fitness models, Basem likes to include a mix of isolation exercises and compound movements in his workouts. This ensures that he hits the muscles from all angles, resulting in an aesthetic and well-rounded physique.
---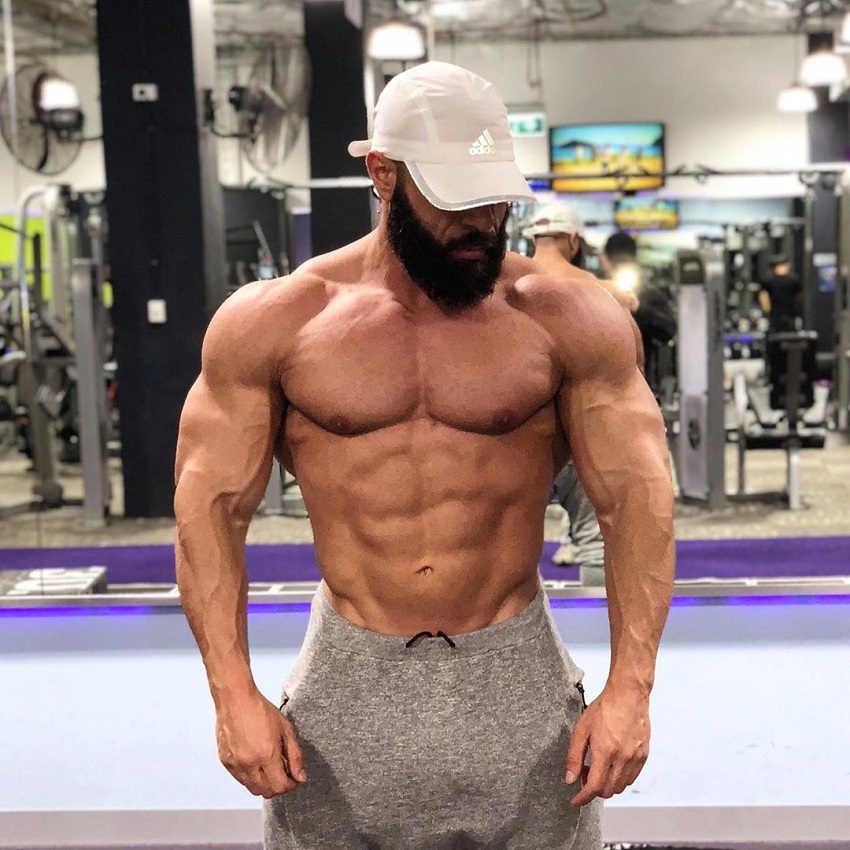 Nutrition
Basem's just as diligent about his nutrition as he is about training. He always chooses foods that are nutrient dense, both in terms of micro and macro-nutrients. These foods include:
Grass-fed beef – Basem eats beef as one of his main protein sources. In addition to its high protein content, beef also provides him with high amounts of B vitamins and minerals such as zinc and magnesium, which help him keep high testosterone levels.
Dark leafy greens – kale, swiss chard, bok choy. These are all foods that Basem eats to get his vitamins and phytonutrients that contribute to his general health.
Avocados – a source of good fats which support Basem's hormonal health and provide him with energy for his workouts.
Yams – yams contain high amounts of complex carbohydrates. Much like healthy fats, complex carbs give Basem the energy to push through his intense gym sessions.
In terms of supplementation, Basem only sticks to the basics with whey protein, a multivitamin, and fish oil capsules.
---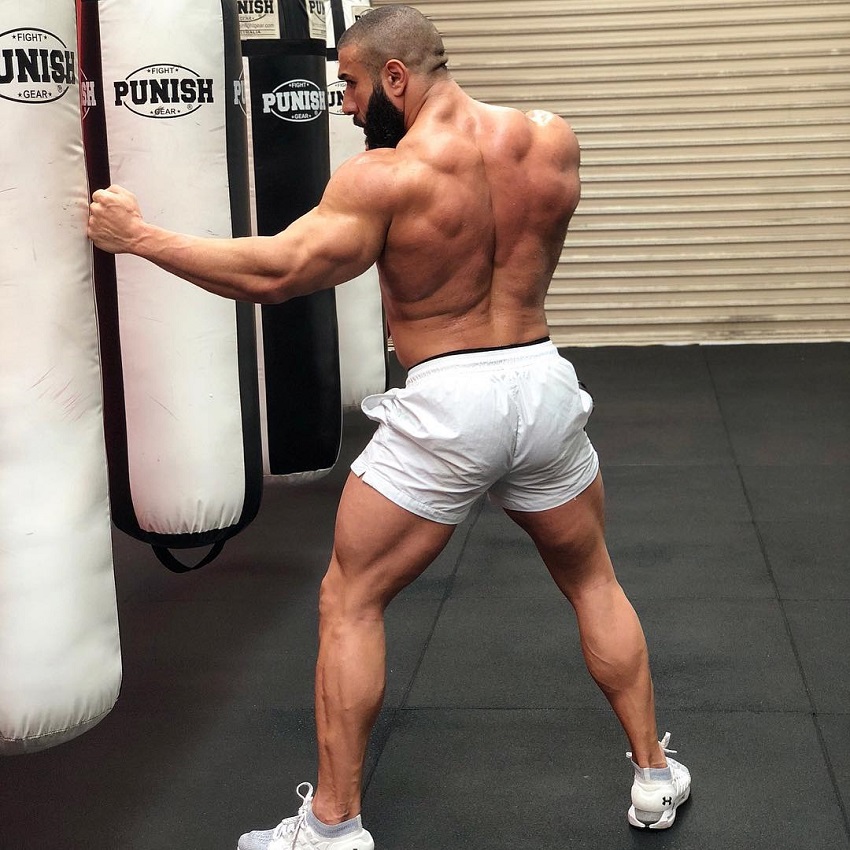 What we can learn from Basem Altakrity
Basem Altakrity's story is proof that you can always make a change for the better if you want it. Basem spent 4 years in prison but made a radical shift in his lifestyle after he came out. He's become a successful coach and inspiration for other people to find their own sense of direction in life.
His story teaches us this; no matter how difficult life gets at times, you can turn it around and come out on the other side as a stronger and better individual.