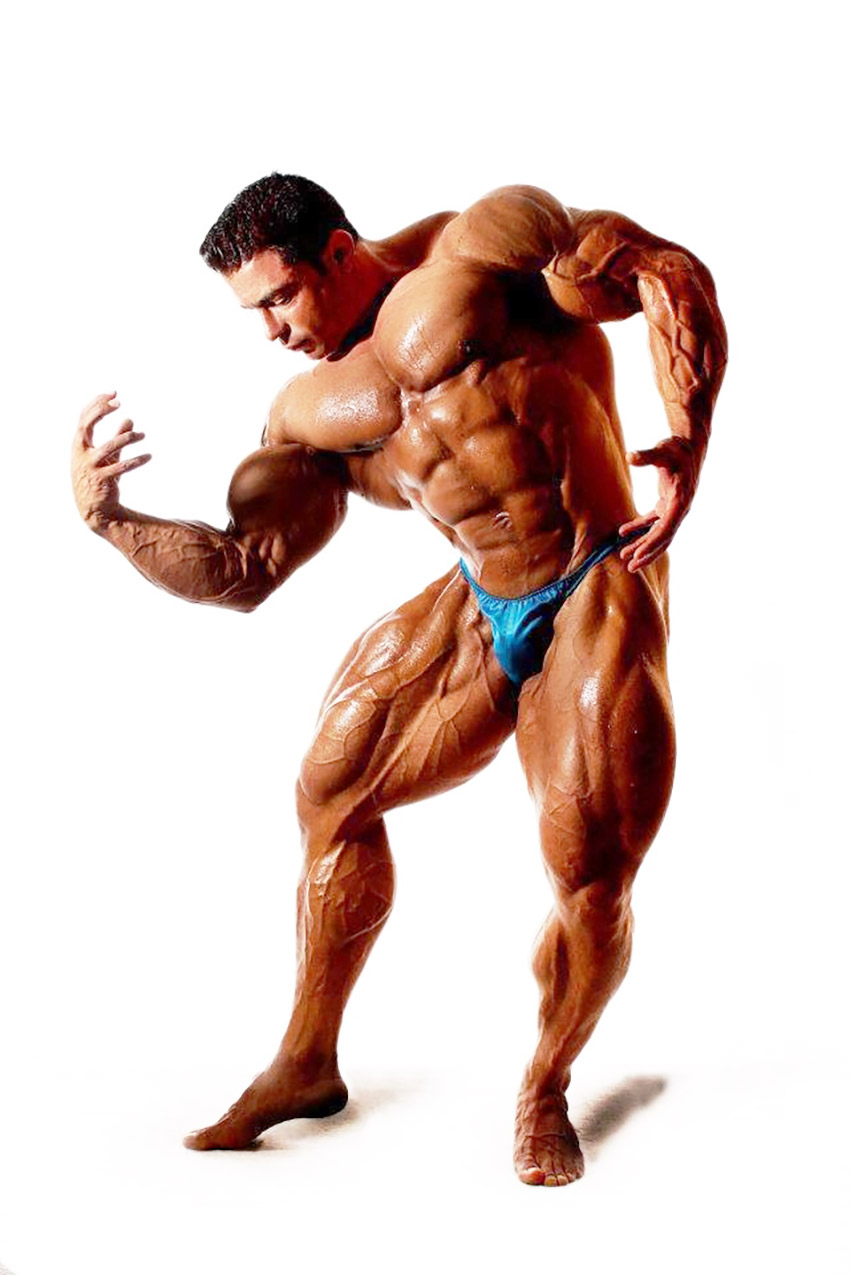 Baitollah Abbaspour
Bodybuilder
The Iranian bodybuilder who was known by his friends as "Baito" burst onto the bodybuilding scene in 2008. This is when he made his first competition appearance in the IFBB World Amature Championships placing 1st.
Baito made a successful career as one of the best bodybuilders in his weight division. Competing in Europe and in the Olympia, he stamped his name across the world of bodybuilding which made a lasting impression.
Unfortunately, Biato died at an early age with an incurable illness. Throughout his life, he showed courage and commitment to his family and the sport of bodybuilding. This is his story:
---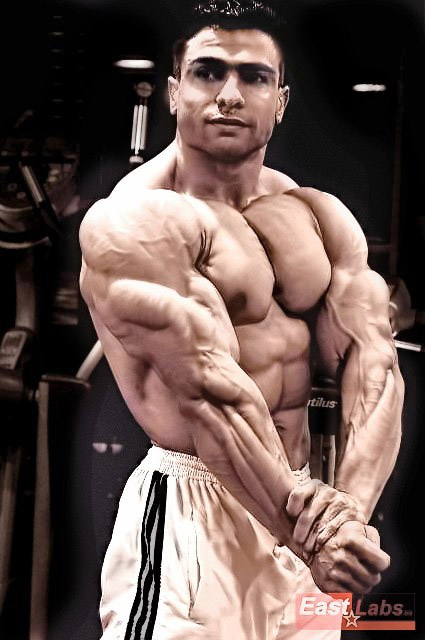 Athlete Statistics
Full Name: Baitollah Abbaspour
Weight
Height
Nationality
Profession
215 - 225lbs (93.0 - 102.1kg)
5'4" (162.5cm)
Iranian
Bodybuilder
Alias
Era
Baito
2000, 2010
| | |
| --- | --- |
| Weight | 215 - 225lbs (93.0 - 102.1kg) |
| Height | 5'4" (162.5cm) |
| Nationality | Iranian |
| Profession | Bodybuilder |
| Alias | Baito |
| Era | 2000, 2010 |
---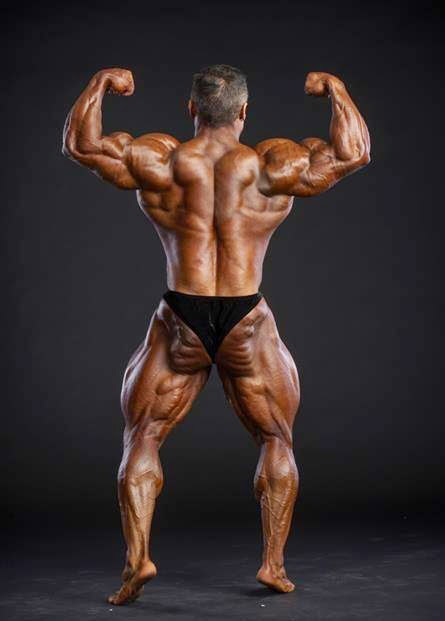 ---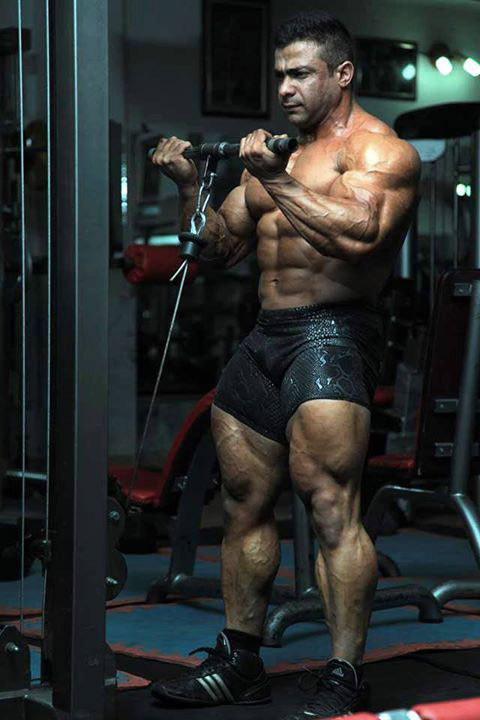 Accomplishments
Competitions
2014 IFBB San Marino Pro 212, 2nd
2014 IFBB EVLs Prague Pro 212, 2nd
2014 IFBB Korea Pro 212, 3rd
2014 IFBB Olympia 212 Showdown, 5th
2014 IFBB PBW Tampa Pro 212, 5th
2014 IFBB New York Pro 212, 3rd
2014 IFBB Europa Dallas 212, 4th
2014 IFBB Arnold Classic Brazil, 9th
2013 IFBB Mr. Olympia, 16th
2013 IFBB Nordic Pro, 1st
2013 IFBB Mr. Europe Pro, 2nd
2013 IFBB Arnold Classic Brazil, 10th
2013 IFBB FIBO Power Germany, 12th
2012 IFBB Mr. Olympia, 16th
2012 IFBB Nordic Pro, 4th
2012 IFBB Mr. Europe Grand Prix, 3rd
2012 IFBB FIBO Power Germany, 4th
2008 IFBB World Amateur Championships, 1st
---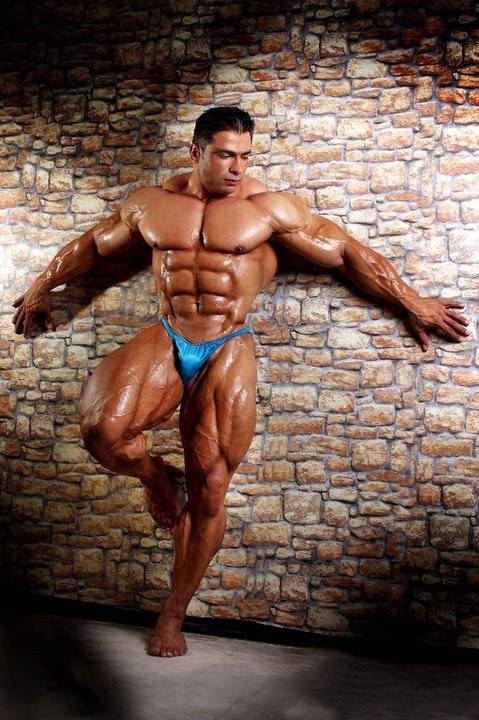 Biography
From Soccer To The Olympia
Baitollah Abbaspour was born in Iran on the 11th of March 1970. He's been widely known for his career as an IFBB Pro bodybuilder. He first started sports as a soccer player, this is where Baito learned how much he enjoyed competing and thrived in the sporting world.
Baitollah became very popular in his home country, Iran, where he became the highly exclaimed IFBB Professional League Bodybuilder. He perfected his body through sheer passion, drive, and determination to compete amongst the best bodybuilders in the world.
Competition History
Baito flew onto the Pro scene in the IFBB Pro League in 2012 where he placed 3rd in the Mr. Europe Grand Prix. Gaining a thirst for being on stage and competing, he entered the FIBO Power Pro Germany and Nordic Pro, where he placed a respectable 4th. He later placed 16th overall in his very first Mr. Olympia.
Not stopping there, Baito went on to compete in the 2013 Nordic Pro division and secured his second trip to the Olypmia, where he hoped to prove, once again, he was worthy of being among the greats that the Olympia had to offer.
Baito again, placed 16th in his weight class division, this is when he decided it'd be a good time to drop to the 212 class to see if he could smash the competition with his brute size and sheer definition.
Second Shot At The Olympia
Placing with enough points in his previous competition, the champion qualified for the 212 Mr. Olympia Showdown, this time, Baito placed 5th overall proving he was a true contender among the greats.
It wasn't until the post-Olympia tour where Baito showed his full potential. In the Korean Pro he placed 3rd and 2nd at the ELVS Prague Pro and the San Marino Pro.
Among these main highlights in his career, Baito also made appearances in competitions such as the 2013 IFBB Arnold Classic in Brazil, placing 10th, the 2014 IFBB Europa Dallas 212 class, where he came in 4th place, and the 2014 IFBB PBW Tampa Pro 212 where he placed 5th overall.
Looking at his career, it's clear to see that Baito was on his way to the top, and in a big way. Driving forward was in his blood, nothing seemed to be standing in his way. Unfortunately, this proved not to be the case.
---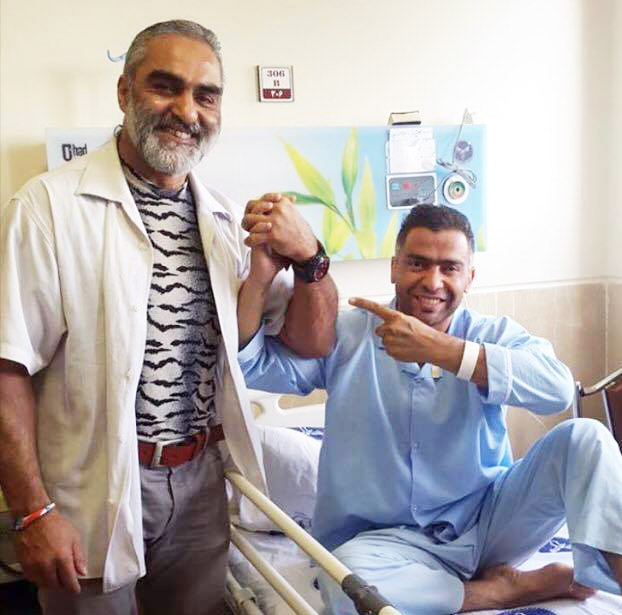 Baitollah's Death
The world renowned bodybuilder from Iran, who became one of the champions of the IFBB sadly passed away after a hard struggled battle with Vasculitis, a rare disease that affects the inflammation of blood cells in the body.
After being rushed to hospital, Baito went into a coma at the Atiyeh Hospital in the northwest corner of Iran, where he was immediately put onto a ventilator. He died at the young age of 37.
Baito wasn't just an Olympian bodybuilder, he was a loving husband and father, he owned his own gym where he'd pass on his in-depth knowledge and training to anyone who'd listen.
Holding a law degree, he had much more to offer than his short time allowed. He was a true champion, not only in bodybuilding but also in life among his family and friends.
---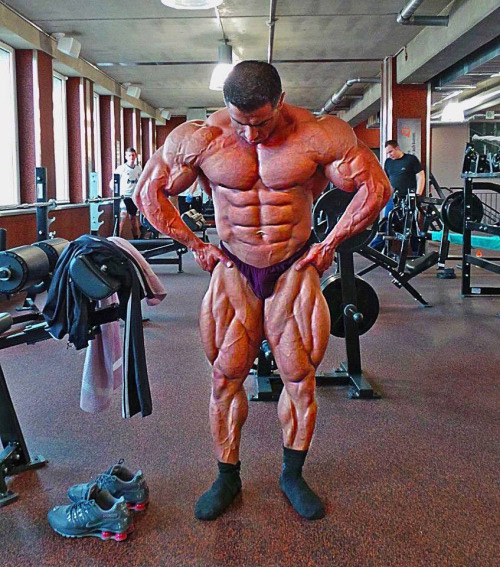 ---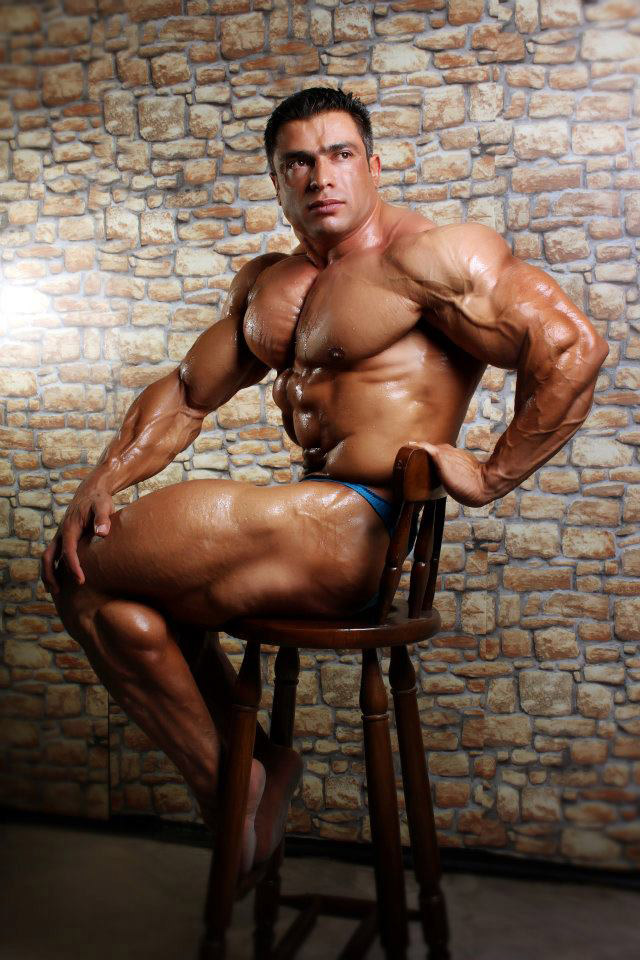 ---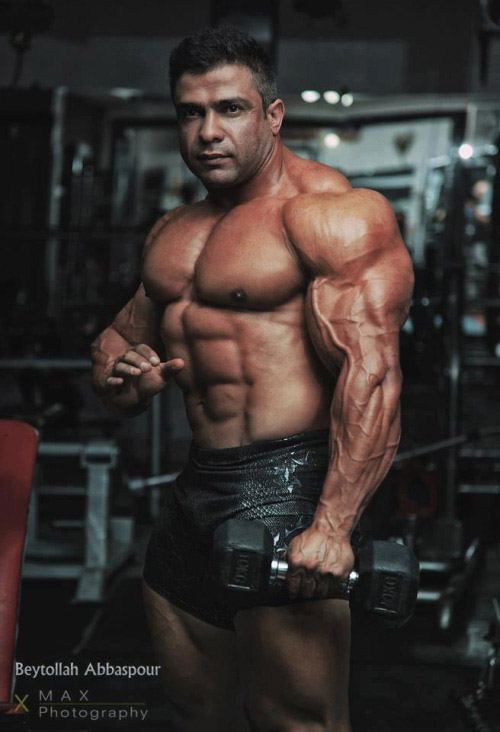 ---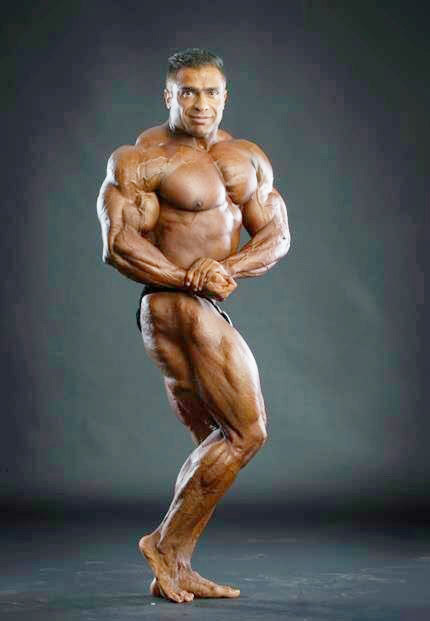 What we can learn from 
Baitollah Abbaspour
Baitollah Abbaspour was and enthusiastic soccer player in his youth and later channeled that energy he had for sports into bodybuilding. He grew in popularity and in size, competing in the heavy class divisions, in and across Europe, and finally, in the Mr. Olympia. Lowering his weight class, he knew he could smash the competition, and that's exactly what he did.
Batio battled through a disease that sadly took his life, but before, he was a strong and courageous man that loved his family and his passion for the sport of bodybuilding. His legacy as a loving man and true champion will always live on.