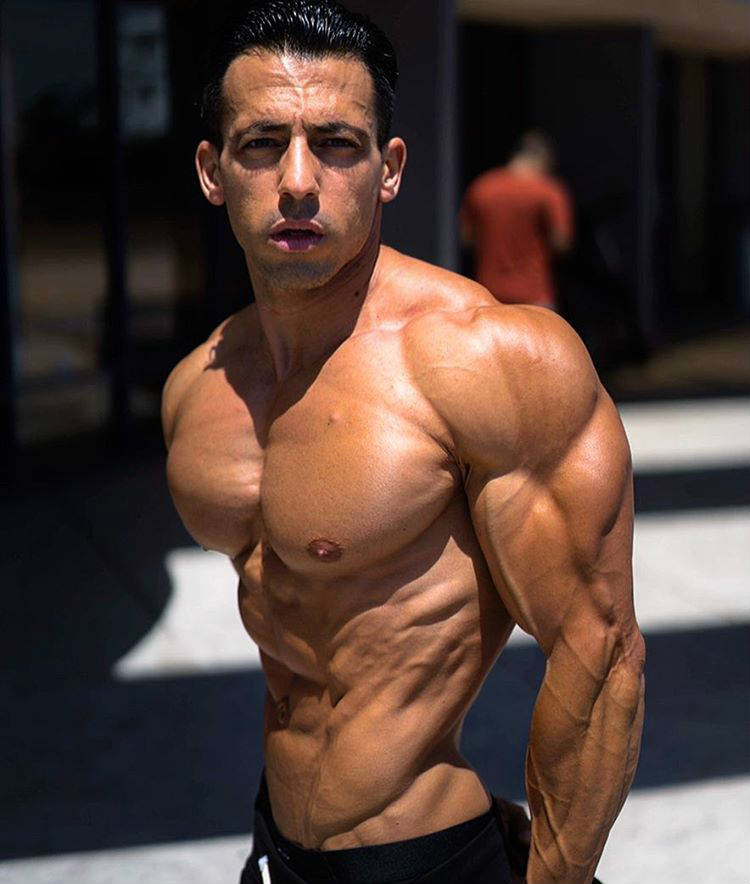 Arya Saffaie
IFBB Professional Bodybuilder
Arya Saffaie is an IFBB professional bodybuilder from Redondo Beach, California. He reached the professional level after just 3 months of training – landing a spot at the 2014 Mr Olympia.
Arya says he started training at 5 years old, when his IFBB bodybuilder brother Mike and his dad forced him to lift a dumbbell. He loved to lift weights with them, and began to train properly by himself when he turned 14.
Fast forward to today, and Arya has built a career from this childhood passion. He's become an IFBB professional, and has dedicated himself to an anti-steroid approach. This is Arya Saffaei's story:
---

Athlete Statistics
Full Name: Arya Saffaie
Weight
Height
Nationality
Profession
145 - 155lbs (65.8 - 70.3kg)
5'7" (170cm)
American
IFBB Professional Bodybuilder
Era
2010
| | |
| --- | --- |
| Weight | 145 - 155lbs (65.8 - 70.3kg) |
| Height | 5'7" (170cm) |
| Nationality | American |
| Profession | IFBB Professional Bodybuilder |
| Era | 2010 |
---

Accomplishments
Career
Landed an IFBB Pro Card in 2013
Competitions
2013 NPC Amateur Grand Prix Los Angeles, 3rd

2013 NPC Amateur Grand Prix Los Angeles, 1st

2013 NPC USA Championships, 1st

2014 IFBB Mile High Pro, 4th

2014 IFBB Greater Gulf States Pro, 1st

2014 IFBB Titans Grand Prix Pro, 3rd
---

Biography
Early Years
Born in Redondo Beach (California), Arya started working out with his dad and professional bodybuilding brother Mike Saffaie when he was 5. His brother forced him to lift a light dumbbell, and from then on he was hooked.
By the time he was 12, he was completing 100 pushups every night, and by 15 he had joined his school gym class – lifting weights everyday with his friends.
When he left high school at 17, he was 170lbs and was bench-pressing twice his body weight. He broke the school record of benching 340lbs, which he still hold today.
Chemical Free Competition Preparation
While some of his friends at school were using steroids to build their physiques, Arya chose to oppose chemical enhancement completely.
He says that, because of this, it certainly wasn't an "overnight thing" to build a competition ready physique. Even so, he says that he always felt better following the natural route.
---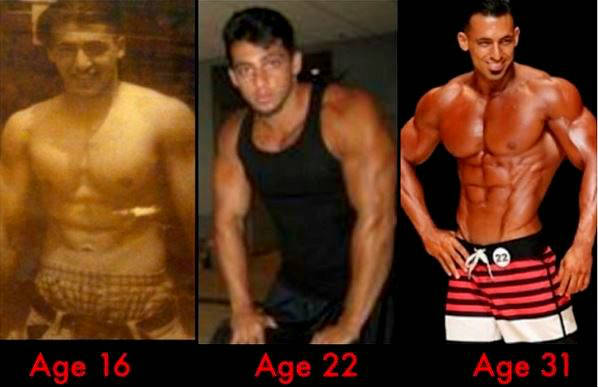 ---
Qualifying For Mr Olympia
Arya's rise from the bottom to the top was extremely rapid. He began competing in his first amateur shows in 2013, and by 2014 he was at the Mr Olympia as a professional.
The competition which landed him his Pro Card and began this journey, was the NPC USA Championships. Winning this competition was a real shock to him, as he admits his preparation could have been better. He ultimately went from the amateur level to the Professional level in under 3 months of training.
In order to reach the Mr Olympia Stage, he still had a long way to go though. In preparation for the big day, he competed at the IFBB Greater Gulf States Pro – landing a 1st place. While he didn't place well at the Olympia competition when he did finally compete, he enjoyed the process massively.
---

Training
"That's pretty much the mind state in the off season just to get as big as you can with the extra weight you have on your body."
Lifting Heavy All Year
His training doesn't differ between the off-season and competition season. He says that he doesn't need to cut for competitions, as he maintains his low body fat year round. "Consistency" for Arya is key, and he reminds his fans that it's a long road to the top.
This consistency is also found in his workout planning. He incorporates several stages in each individual weight training session; through this, he says that he can maximize muscle growth.
Typically, in the beginning he always goes heavy, as he wants his muscles to "feel the weight." Following this, he completes supersets in order to maximize the breakdown of muscle fibers.
Bar Workouts
Arya also loves to complete simple bodyweight workouts. Every Saturday he goes to a park in Manhattan Beach (California) with friends, and completes push-ups, pull-ups, muscle-ups and dips. He sees this as a fun and "creative" day, where he can learn new techniques with friends.
He says he looks forward to this day, as he can "play around a little bit." He loves the contrast between his serious professional routine throughout the week, and his Saturday "freestyle" workout.
Cardio
In terms of cardio, Arya completes about 30 minutes of HIIT, 6 days a week. He says he's never entered his cutting competition preparation in bad shape, so loves the opportunity to work out and raise his heart rate.
His exercises of choice for cardio are jogging outdoors, sprinting on the track and using the treadmill. He aims for an aesthetic ripped looked year round, so his cardio sessions are particularly hard hitting and exhausting, in order to burn as much fat as possible.
"What differentiates me from most bodybuilders, is that I also do calisthenic workouts using my body weight only. I dedicate a whole day to body weight exercises, and get very creative with these workouts, incorporating balance, core training, explosive power… and control."
---

Nutrition
Advice For Beginner Bodybuilders
Arya enjoys advising up and coming bodybuilders on nutrition whenever he can. He focuses on instilling "discipline, dedication and passion"- saying that if you don't have any of these attributes, then it will be too hard to follow a professional level nutrition plan.
He says that in terms of simply affording the amount of food required to be a bodybuilder, the individuals social life has to take a hit. He personally spends hundreds of dollars a week on the lean meats and vegetables he buys to build his professional level physique.
Pre-Contest And Off-Season Weight
When Arya is competing, he says that he usually weighs around 152 to 158lbs.  Off season, he tries to stay around 160lbs, as this will allow him to lift more weight in the gym and beat his personal bests.
In order to reach this desired 160lbs, he eats around 6 meals a day. He makes sure that each meal fits into his macronutrient and calorific needs, and he enjoys including healthy vegetables and carb choices where he can.
A focus is also placed on sourcing completely unprocessed foods to keep his metabolism up. Arya washes down all his meals with 1.5 to 2 gallons of water daily.
"Without a very specific diet, all my work would be hidden under a layer of fat. Recently I got my body fat down to 3.7%, allowing all the striations in my body to be visible." 
Supplementation
Arya uses a lot of supplements to improve upon his healthy diet wherever he can. He uses whey protein on a regular basis, to ensure that his protein intake is in line with his daily macronutrient needs.
Combined with these whey protein drinks, he uses magnesium oil spray after each workout to aid his muscle recovery. When he wakes up in the morning, he uses a variety of vitamins and BCAA'S to ensure his body is as healthy as possible all day.
Cheat Meals
When it comes to treating himself now and then, Arya loves to eat pizza and burgers. These are by far his favorite foods to eat, and he eats them twice a week when he is in the off-season.
When he is cutting, he avoids these foods completely and focuses on the goal of displaying his muscles and taking home the competition win.
---

Idols and Influences
Arya's inspiration comes largely from his family. His brother Mike Saffaie is a professional bodybuilder, and the two siblings share a bond through the sport which has been nurtured all their lives. They work out together when they're in their home town, and talk about bodybuilding 24/7.
He says that his parents have also always pushed him to chase his bodybuilding goals. Without their support, he says it would have been hard to succeed. It was his dad who got Arya into the sport initially by training him and his brother, and he is grateful for these sessions.
---

What we can learn from Arya Saffaie
Arya's story shows how powerful family can be in your fitness journey. Without the influence of his father and brother, he may have never started bodybuilding in the first place, or reached the Mr Olympia stage as an IFBB Pro.
If you are dedicated to your fitness goals, it can be helpful to inform your family of these ambitions. Their influence can be an extremely powerful force – pushing you forward each day.