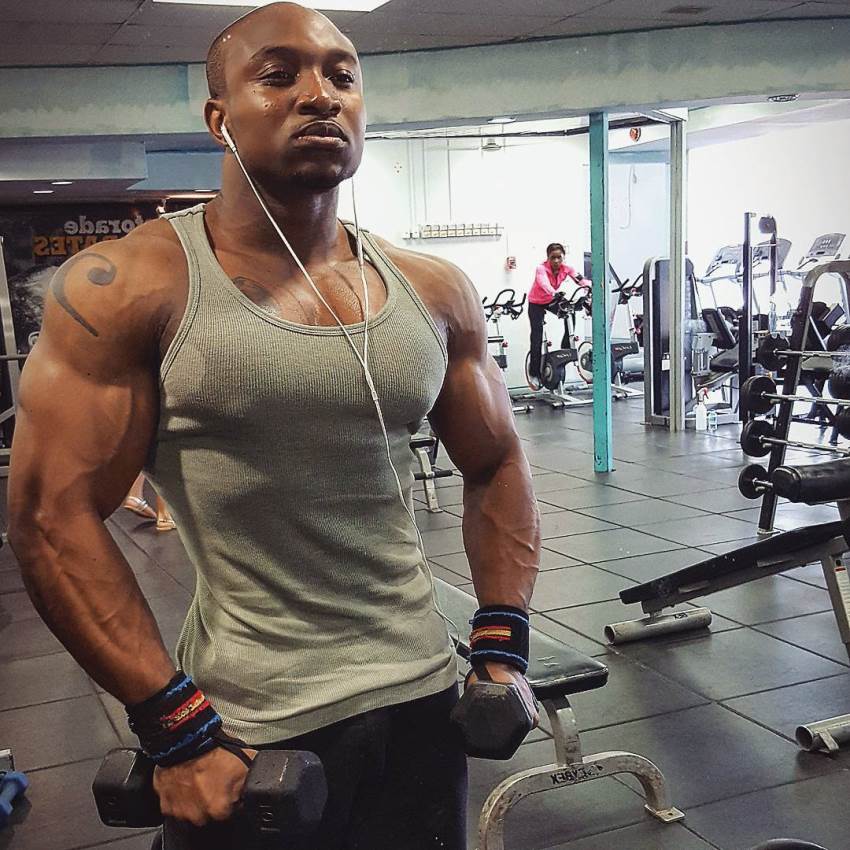 Antonio Mitchell
Bodybuilder, Musician
Antonio Mitchell is a bodybuilder and musician from Trinidad and Tobago. He has a muscular and aesthetic physique, which he proudly shows on his internet sites; keeping his followers up to date with pictures and videos of his progress.
While Antonio has a strong passion for bodybuilding, he's also all about balance in life. Through his posts, he shows how he trains hard and eats a healthy diet. But also, he isn't afraid of showing himself eating a deserved treat, or relaxing in nature.
This approach to the bodybuilding lifestyle has brought Antonio an ever-increasing number of followers. Who continue to cheer him up on his path towards greatness.
---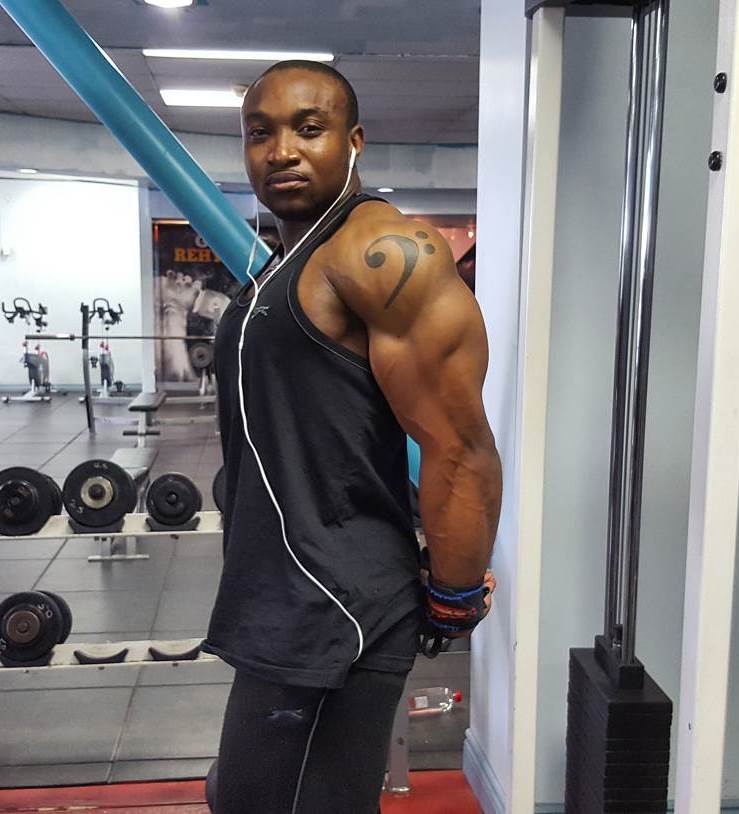 "I've never really nailed my physique right. I've either been too big with no definition or ripped but too small. I think after years of punishment. Trial and error. Pain, sacrifice, and injuries. I'm finally getting somewhere. I will have one of the best physiques in the world. I promise you that."
Athlete Statistics
Full Name: Antonio Mitchell
Nationality
Profession
Era
Trini
Bodybuilder, Musician
2010
| | |
| --- | --- |
| Nationality | Trini |
| Profession | Bodybuilder, Musician |
| Era | 2010 |
---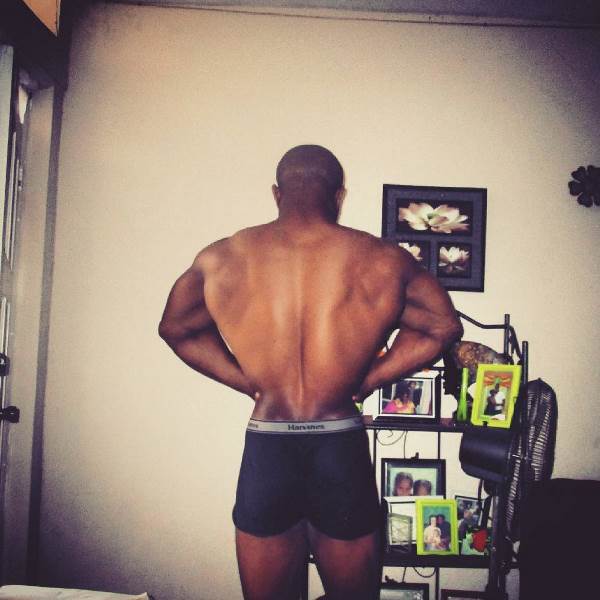 "I see the same posts every Monday. Everyone is complaining about how much they hate the first workday of the week. I don't see those complaints from the 1% out there fighting to make their dreams come true.

They see Monday as just another day to go out there and grind as do I. I'm fed up of being in the same place I am. You. Me. We can be anything we want to be."
Accomplishments
---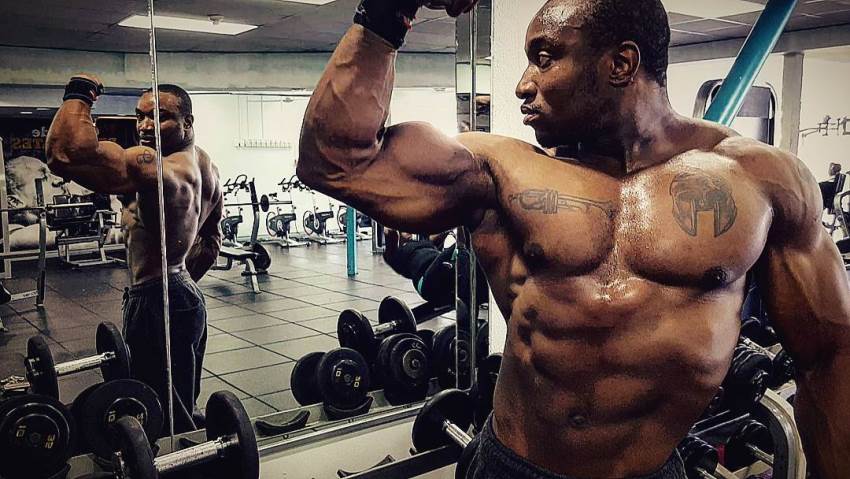 "You have to train the muscles that make your physique "look" bigger. Your side delts, forearms, and your back. The peripheral muscles. As you grow in size keep the midsection tight. Fellas don't sacrifice your aesthetics for mass. If you can grow by 2-5 pounds of lean muscle a year that's perfectly fine. Rome was not built in a year."
Training
Light Weights
Antonio doesn't train like a typical bodybuilder. Instead of focusing on lifting heavy weights, Antonio rather lifts lighter weights and focuses on muscle contraction and the 'pump.'
He mentions how people doubted his methods of training at first. But now, that he's built an awesome physique, people ask him for advice on how he did it.
As Antonio says; "You have to train hard, yes, but you also have to smart."
---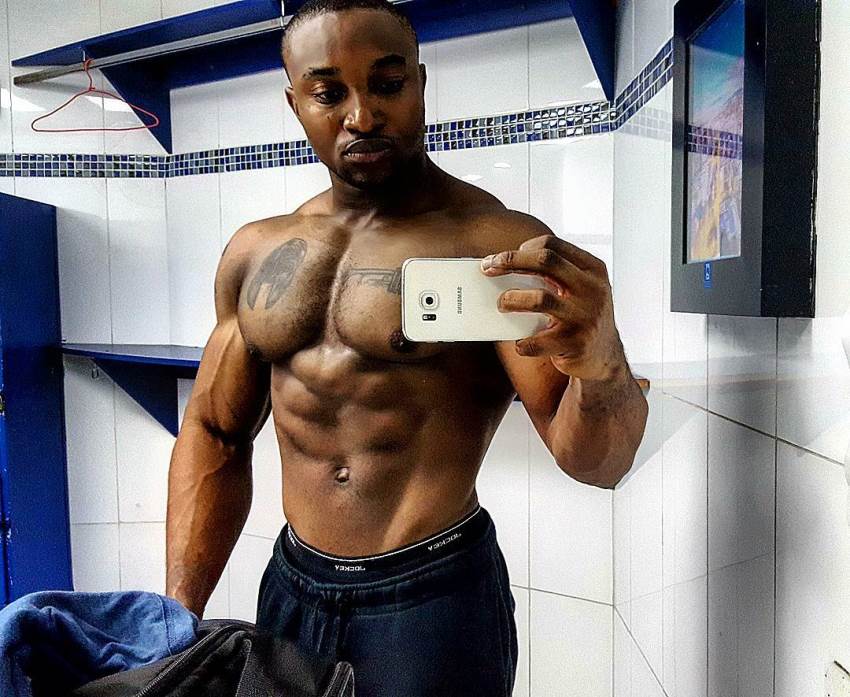 Nutrition
Bread Nutrients
Unless Antonio has a cheat day, he won't eat a regular bread. He says, bread from where he lives is of low quality and lacks nutrition, so he makes one of his own.
He uses the following ingredients to bake his bread;
4 Whole Eggs
2 Cups of Oats
1 Teaspoon of Baking Powder
3 Tablespoons of brown sugar
1 tablespoon of Coconut Oil
1 Tablespoon of Ground Cinnamon
Although this takes time for Antonio to make. He believes it's well worth the time and effort, as this bread is rich with nutrients important for building muscle.
---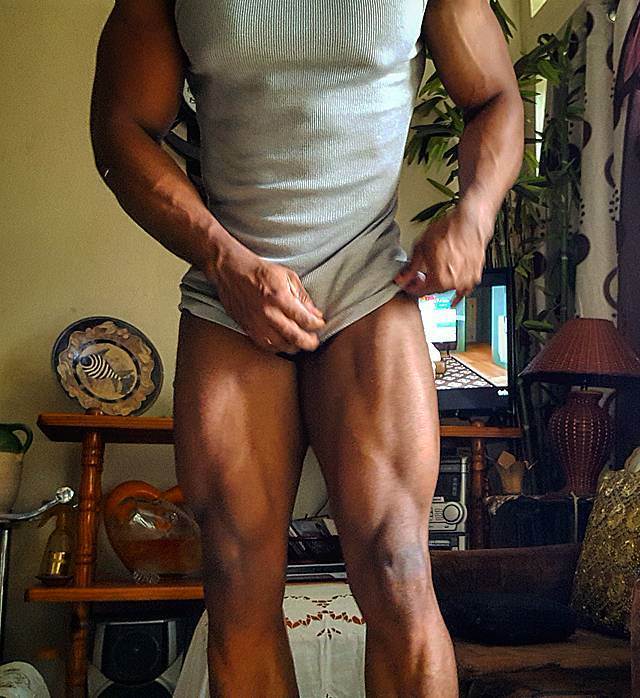 ---
Whole Eggs vs. Egg Whites
Antonio's typical breakfast consists of four whole eggs and salad. He never throws away the yolk, because it contains important nutrients for building muscle. Such as healthy fats, B vitamins, and some protein.
Antonio says, not only egg yolks aren't harmful like most people think. They're, in fact, extremely healthy and beneficial for muscle hypertrophy.
No Supplements
There are no supplements in Antonio's regimen. He gets all of his nutrients from solid foods, as he says;  "I always preach that food will always be king. No supplement in the world is better than a good diet. I will stand firmly behind that. I haven't bought anything from a supplement store in years." – Antonio Mitchell
---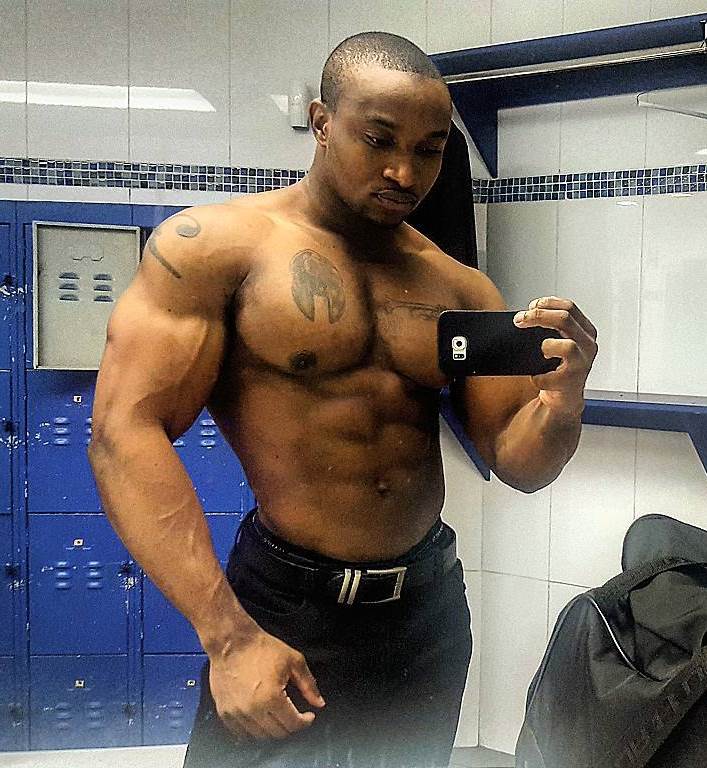 What we can learn from Antonio Mitchell
His Own Way of Training
One lesson we can take away from Antonio Mitchell is that you should sometimes listen to your own 'gut feeling', instead of following what others are doing.
Not wanting to go the typical bodybuilding route, Antonio opted for somewhat of a different approach to training – using light weights, lots of volume, high repetitions, and focusing on the muscle contraction.
His results speak for themselves, and the people who questioned him now ask him for advice. Here's Antonio expanding upon his journey in bodybuilding;
"I remember when people laughed at what I wanted to accomplish. They laughed at my training methods. They said I would never build any muscle lifting such light weights. They criticized my eating habits saying I would never build a great physique by just eating food alone. That I needed supplement stacks.
I proved them all wrong. Like a blacksmith through fire and trauma. I turned the broken into the amazing for the hammer breaks the glass but forges steel. I will continue training my way and I'll create an even better physique." – Antonio Mitchell