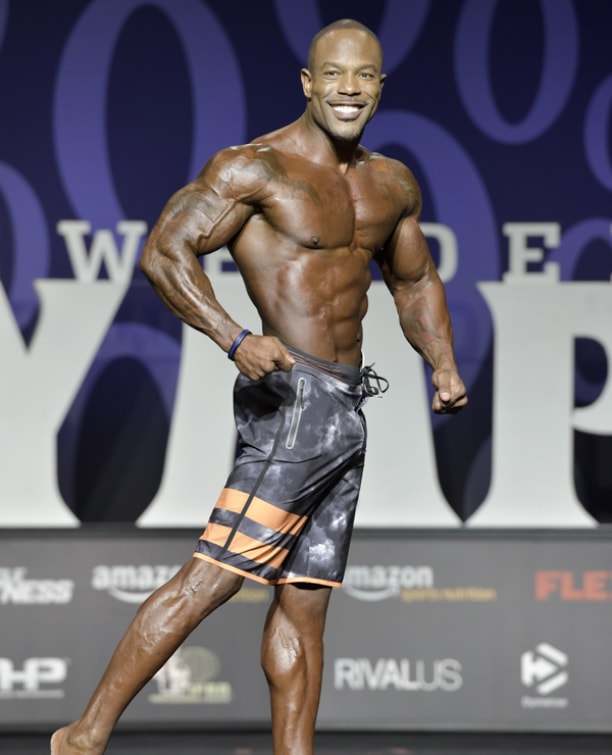 Antoine Williams
Professional Men's Physique Competitor
Antoine Williams is an American Men's Physique athlete who competes in the IFBB professional circuit. One of his first major fitness shows came in May 2013, when Antoine took 1st place at the Ronnie Coleman Classic in the Master's category.
Not long after this, Antoine entered the Pro Division. Even though this was a far more difficult ground than amateur competitions, Antoine proved his worth once again by placing high in shows such as the IFBB Pitsburg Pro, Arnold Sports Festival, and Phil Heath Classic.
By 2017, Antoine's bodybuilding career was in full swing. In just three years of competing, he had over 14 bodybuilding shows under his belt – 13 of which were Pro shows. Some of Antoine's highlights from this period include the victory at the 2015 Pittsburg Pro, 1st place at 2016 Dayana Cadeau Classic, and the top 5 finish at the 2017 Toronto Pro Supershow.
Antoine continues to compete in the elite shows across America – outperforming his previous-best version year after year.
---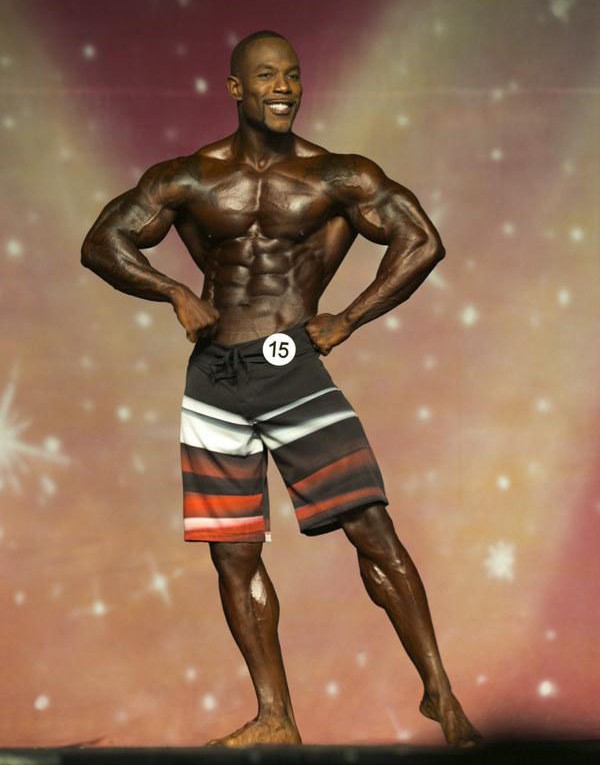 Athlete Statistics
Full Name: Antoine Williams
Weight
Height
Year of Birth
Nationality
185 - 195lbs (83.9 - 88.5kg)
5'9" (175cm)
1979
American
Profession
Era
Professional Men's Physique Competitor
2010
| | |
| --- | --- |
| Weight | 185 - 195lbs (83.9 - 88.5kg) |
| Height | 5'9" (175cm) |
| Year of Birth | 1979 |
| Nationality | American |
| Profession | Professional Men's Physique Competitor |
| Era | 2010 |
---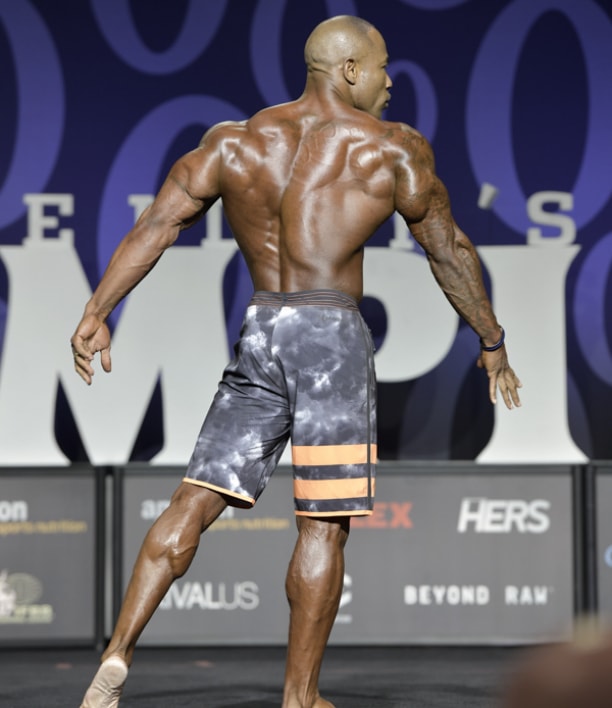 Accomplishments
Competition History
2013
Ronnie Coleman Classic, NPC Men's Physique Masters Over 35, 1st place
Ronnie Coleman Classic, NPC Men's Physique Class B, 4th place
2015
Pittsburgh Pro, IFBB Men's Physique, 17th place
Prestige Crystal Cup, IFBB Men's Physique, 16th place
Pittsburgh Pro Masters Championships, IFBB Men's Physique Masters Over 35, 1st place
2016
Karina Nascimento Pro, IFBB Men's Physique, 4th place
Arnold Sports Festival, Men's Physique, 11th place
Phil Heath Classic, IFBB Men's Physique, 7th place
Eastern Seaboard Pro, IFBB Men's Physique 15th place
Dayana Cadeau Classic, IFBB Men's Physique, 1st place
Kentucky Muscle Pro, Men's Physique, 3rd place
2017
Pittsburgh Pro, IFBB Men's Physique, 5th place
Toronto Pro Supershow, IFBB Men's Physique, 5th place
Mile High Pro, IFBB Men's Physique Masters, 6th place
Mile High Pro, IFBB Men's Physique, 15th place
Mr. Olympia, 16th place
2018
IFBB City Limits Pro, Men's Physique Class, 16th place
City Limits Pro, IFBB Men's Physique Masters Class, 1st place
---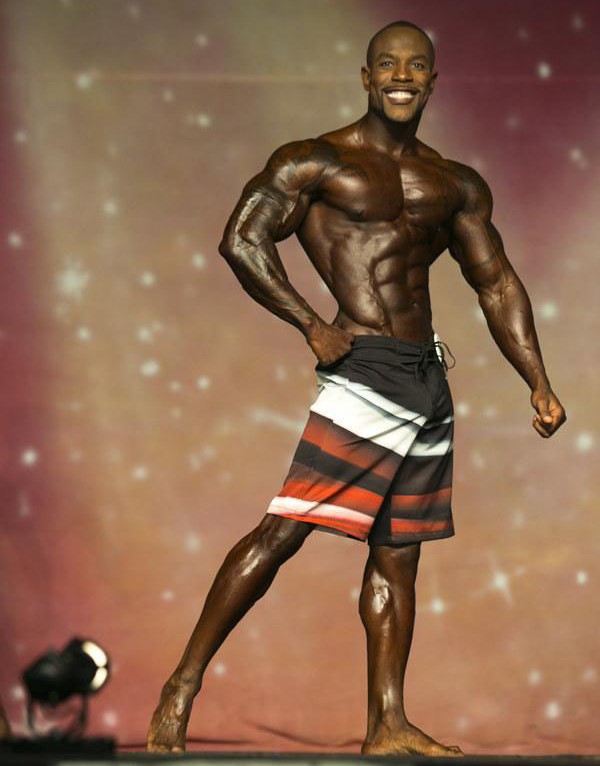 Biography
Pushing the Envelope as a Bodybuilder
Antoine Williams has been devoted to bodybuilding for years. After a lot of hard work in the gym, he stepped on the stage in 2013 to earn 1st place at the Ronnie Coleman Classic, Men's Physique Masters category.
After a two year break, Antoine came back strong to win another show – this time, Pittsburg Pro Masters Championships.
From there, the IFBB Pro continued to make strides as he gained the attention of bodybuilding fans from around the world. By 2018, he took part in 11 additional competitions – reaching the pinnacle of his career in the process.
Even though Antoine has seen many of his ambitions through, his passion for bodybuilding is stronger than ever, and he shows no signs of slowing down.
---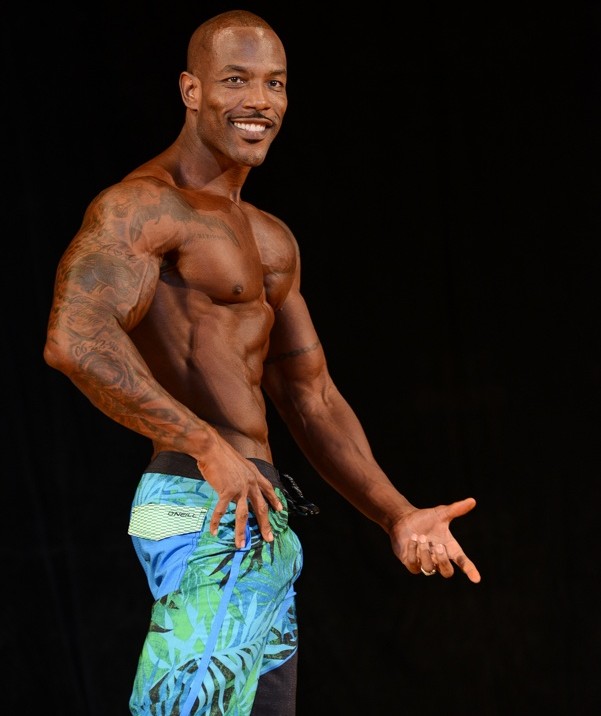 Training
Bodybuilders like Antoine usually do super-sets where they'll train to failure. In between the sets, Antoine might perform a breathing routine. This helps to oxygenize his muscles before moving on to his next set.
As for Antoine's gym workouts, the weight he uses and the training volume all depends on his instincts. It's only during the competition preparation phase that Antoine plans his training sessions in advance.
For his long-term schedule, he'll make a plan of when to train, what body part, and when to take rest days.
Like many athletes, Antonie takes the time to listen to his body. He also always performs the exercise correctly – even if that requires lowering the weight. It's easy to notice this from the impressive condition of his muscles and aesthetics that Antoine really 'connects' his body and mind when training.
Antoine Williams Chest, Shoulders, and Triceps Workout
Antoine's first two exercises for each body part are usually compound movements. After this, he proceeds onto the isolation exercises to fully focus on the specific muscle he wants to train.
When it comes to Antoine's chest, shoulder, and triceps workout, the main focus is on volume. In total, the workout has 36 sets, and it looks like this;
Bench Press, 4 sets of 10 reps
Incline Dumbbell Press, 4 sets of 10 reps
Incline Dumbbell Flys, 3 sets of 12 reps
Cable Crossovers, 3 sets of 12 reps
Dumbbell Lateral Raises, 3 sets of 8-12 reps
Upright Rows, 3 sets of 8-12 reps
Rear Delt Flys, 3 sets of 8-12 reps
Skullcrushers, 3 sets of 8-12 reps
Close-Grip Bench Press, 3 sets of 8-12 reps
Rope Triceps Pushdowns, 3 sets of 8-12 reps
Training Rules
Antoine pays close attention to everything fitness-related. This includes his diet and training.
He follows a certain set of rules that help him maintain his awesome physique. These include;
Ensure proper posture – Before beginning any exercise, Antoine will make sure he is positioned correctly to avoid injuries.
Stop lifting if pain arises – 'No pain no gain' is a motto that bodybuilders like Antoine live by. However, the pain in the wrong kind of places, such as his joints, is a sign for Antoine to stop training.
Warm Up – He always warms up thoroughly before his workouts, to get the blood flowing and prevent injuries. This is especially important during colder seasons, where Antoine might take up to 20 minutes to fully warm up. This includes doing lighter exercises as well as cardio.
Stretch after the workout – For Antoine, this is a simple yet very effective way of  reducing muscle soreness and staying injury-free during the competition season.
Use Full Range of Motion – No matter what exercise he does, Antoine will make sure he does it right. Otherwise he isn't utilizing his muscles to their full extent.
---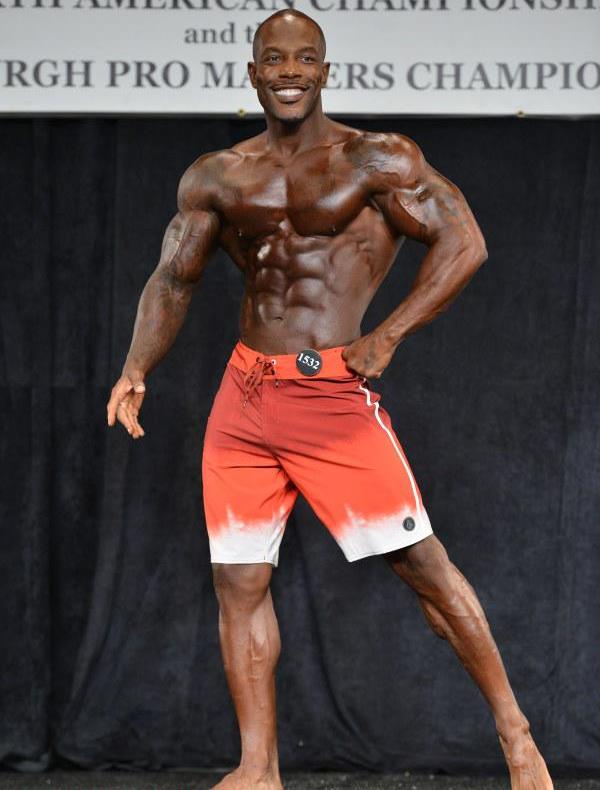 ---
Form Over Weight
As previously mentioned, big weights aren't the most important thing for Antoine. He believes that when it comes to sculpting a aesthetic and shredded physique, his form is far more important.
"One of my training tips that I like to give is basically this: whenever you're in a gym and you're focusing on a certain muscle group, make sure that when you're in there that you try to get the mind-muscle connection and really try to train that target muscle and not incorporate a bunch of other muscles.

So, I would say lighten the weight up, and get your technique and form down. Only then, as you get your form to where you want it, you can start adding more weight." – Antoine Williams
---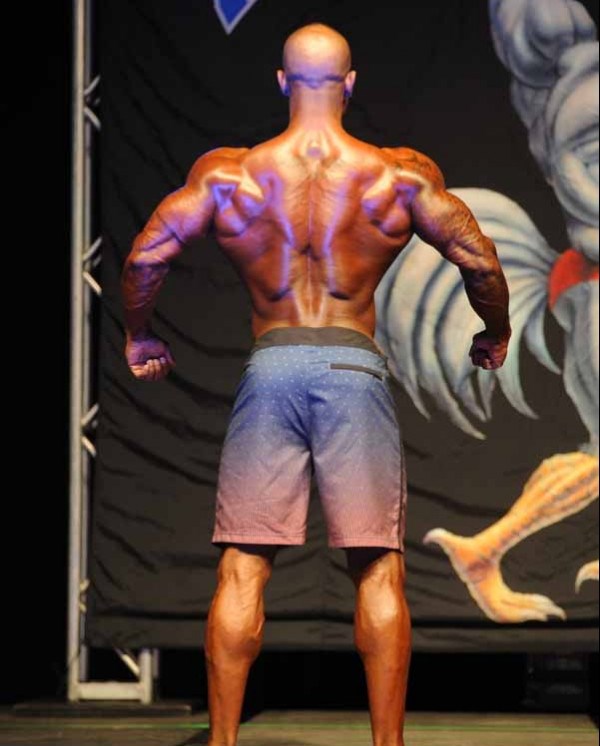 Nutrition
As a Men's Physique competitor, Antoine has two dieting phases. After the competition, he enters the 'bulking' phase where he eats in a caloric surplus to gain as much lean muscle as possible.
Likewise, Antoine also has a period before a contest where he significantly cuts his calories down – thus, achieving low body fat percentage.
Healthy Dieting Year-Round
Regardless of whether he competes or not, Antoine will eat a diet that's high in lean protein. He also makes sure to get plenty of carbs in the form of brown rice and sweet potatoes, as these foods give him energy for his training. Although, he will cut back on carbohydrates when the contest date comes.
If he wants to get super lean fast, Antoine will do something called carb cycling. He'll drop his carbs to a very low level for 3-4 days. During this period he'll increase his proteins and fats to prevent muscle loss.
Afterwards, he'll increase his carbs back up again to fill up his starving muscles with glycogen, while minimizing fat gain. He'll repeat this process for a few weeks until he gets to his desired body fat percentage.
Supplements
While Antoine Williams' full supplement stack isn't known, it's common among bodybuilders like him to take a basic multivitamin and a whey protein powder. These two supplements help cover the bases.
Optionally, he also might take a pre workout to help him push through hard training sessions in the cutting season. Along with a natural fat burner to melt away those last few pounds before the show.
---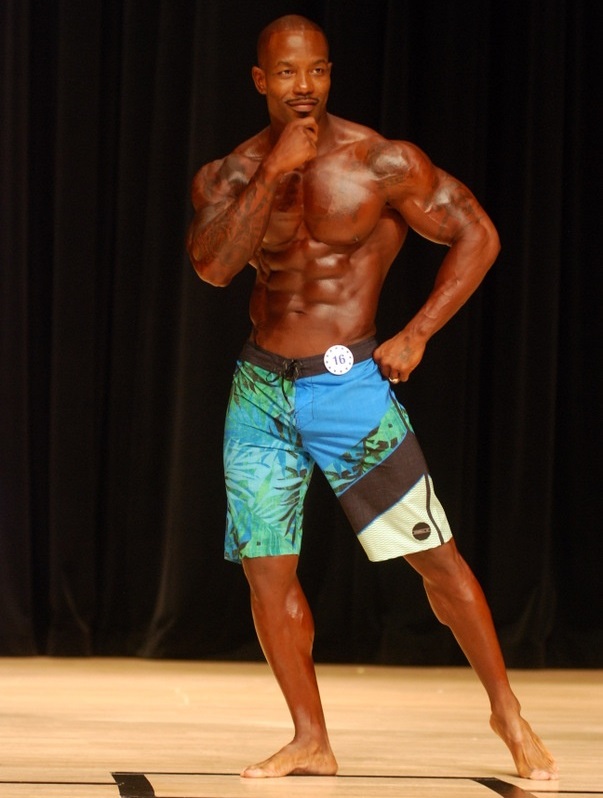 What we can learn from Antoine Williams
Antoine Williams has taught us the importance of being patient. Antoine committed himself to training and dieting for years, gradually building a physique that would enable him to enter the Pro Circuit and become a respected bodybuilder.
What we can take away from Antoine's story is this: certain things in life take time to be accomplished, no matter how hard you work. Don't be discouraged by this, but instead, learn to enjoy the entire process. This, in turn, will help you stay on track and achieve your goals much more easily.