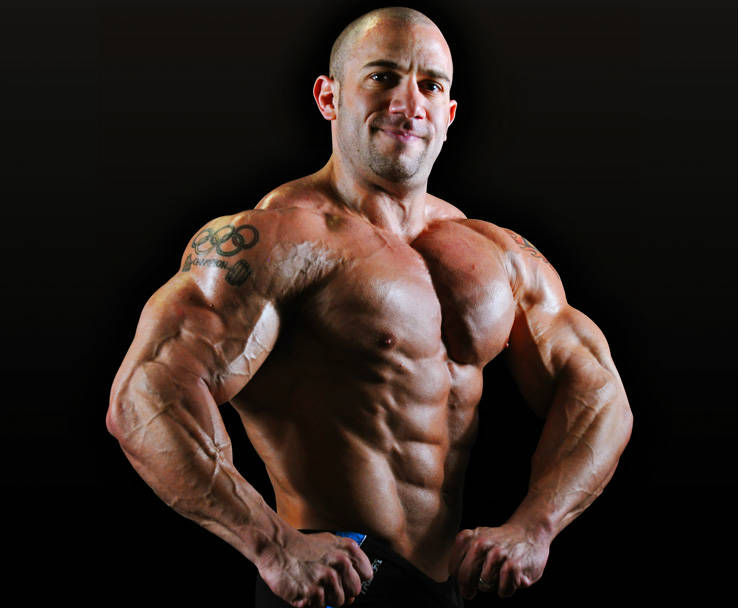 Amit Sapir
IFBB Professional Bodybuilder, Olympic Powerlifter, Sponsored Athlete
Amit Sapir is an IFBB Pro bodybuilder and Olympic powerlifter from Tel Aviv, Israel. He's a well-known figure who competed in the 2004 Olympics, and has since taken part in physique and squat competitions worldwide.
While he's an Olympian today who is known for his dedication to weightlifting, he says he was a thin boy growing up who couldn't find the right routine to make gains. At 16, he became inspired by the powerlifters at his gym, deciding from then on to start lifting heavy himself.
After making serious strides in the Tel Aviv powerlifting scene, he was taken on by the Israeli Olympic team. Unfortunately, he suffered an injury which ruined his chances of winning a medal in 2004, but he chose instead to become a bodybuilder in Canada.
Fast forward to today, and Amit has mad a name for himself as a squatting record-breaker. He's landed a podium finish at a pro physique championship, but is respected worldwide for beating the international squat record in 4 weight categories at once. This is Amit's story:
---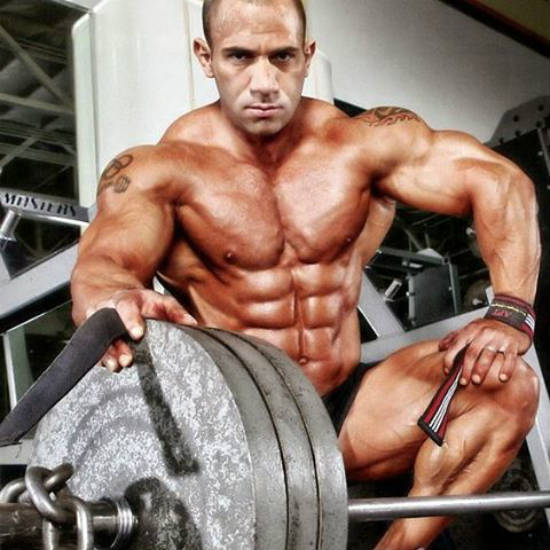 "When I retire I want every powerlifter who wants to squat heavy to look at my name in the record books and say, 'This a**hole made it very hard for us to get here.'"
Athlete Statistics
Full Name: Amit Sapir
Weight
Height
Age
Date of Birth
215 - 225lbs (93.0 - 102.1kg)
5'7" (170cm)
41
February 20, 1982
Nationality
Profession
Era
Israeili
IFBB Professional Bodybuilder, Olympic Powerlifter, Sponsored Athlete
2000
| | |
| --- | --- |
| Weight | 215 - 225lbs (93.0 - 102.1kg) |
| Height | 5'7" (170cm) |
| Age | 41 |
| Date of Birth | February 20, 1982 |
| Nationality | Israeili |
| Profession | IFBB Professional Bodybuilder, Olympic Powerlifter, Sponsored Athlete |
| Era | 2000 |
---

Accomplishments
Olympic Athlete
All time world squat record at 766 pounds
Competitions
2005 IFBB World Amateur Championships WelterWeight, Did not place
2006 IFBB European Amateur Championships WelterWeight, 8th
2006 IFBB World Amateur Championships WelterWeight
2007 IFBB World Amateur Championships Light-MiddleWeight, 12th
2008 IFBB European Amateur Championships Light-MiddleWeight, 5th
2009 IFBB European Amateur Championships MiddleWeight, 4th
2010 IFBB Detroit Pro Championships, 15th
2010 IFBB Sacramento Pro Championships, 16th
2011 IFBB Sacramento Pro Championships, 9th
2011 IFBB Toronto Pro Invitational LightWeight, 3rd
2011 IFBB Mr. Olympia LightWeight, 12th
---

 Biography
Bodybuilding Beginnings
Amit grew up in the city of Tel Aviv in Israel. He was passionate about fitness growing up, but admits that for most of his life he was a "pencil-thin" boy from the "shallow end of the bodybuilding gene pool."
He started training in his teens, and says that when he was 16 he "bounced around from program to program looking for the secret." Following this route didn't lead to any noticeable results for young Amit, instead, he just became confused.
Although he was frustrated with his lack of progress, he says that he didn't think about quitting once. He knew that with hard work, he could find a way to reach his goals, so he began to join online forums which discussed weightlifting and bodybuilding technique.
He learned all he could from these forums and studied proper movement and nutrition. He also managed to find a good coach who helped him build his physique to a level where going pro was a possibility.
Training For The Olympics
As Amit created a strong body and learned techniques such as the squat, he became interested in the idea of lifting as heavy as possible. He saw powerlifters training at his gym, and and their passion and love for their sport attracted him instantly.
From that day on, Amit decided 'powerlifting' was going to be his sport. He began training regularly to develop an ideal powerlifting physique and learn the techniques crucial for becoming a pro. After years of practice and development in the gym, he was scouted by the Israeli Olympic weightlifting team who saw his potential.
At around the same time, Amit was also conscripted to serve in the Israeli military for three years. While some countries may have given the Olympic athlete a pass, Israel insisted that he train for the armed forces and the Olympics at the same time. The Olympic program itself was woefully underfunded and, as a result, Amit didn't have the support that he needed.
Even though he had to juggle his military training with his gym sessions, he managed to qualify for the 69kg class in Athens. He competed despite picking up a severe shoulder injury before travelling to the event and, as a result, he didn't place.
"I went anyway, because I just wanted to do it. I mean, it's the Olympics, right?"
---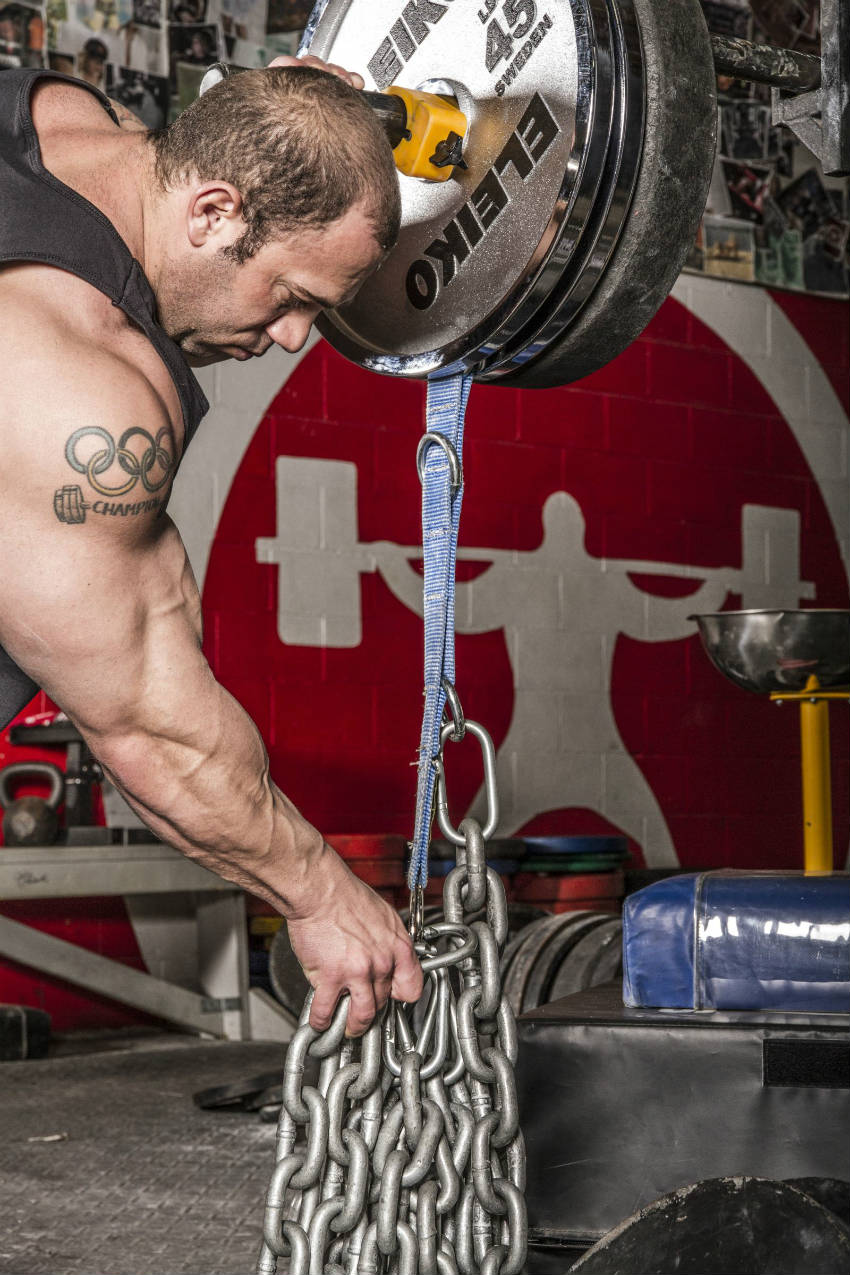 ---
Moving To Canada
When Amit returned from Athens in 2004, he was immediately transferred to hospital. He was told the only way to repair his shoulder was through surgical intervention, but this would mean an 18 month break from lifting. Because of this, Amit refused to have the operation done.
At this point, he was coming to the end of his professional powerlifting career, being seriously injured, and needed to think of another way to stay in the gym. It was then that he decided to use his weightlifting skills to build the physique of his dreams. He became a bodybuilder.
Amit saw Canada as an ideal location to learn the ropes and develop a career for himself. The country had everything Amit could want, as well as everything Israel didn't have, such as decent bodybuilding coaches. He booked a one-way ticket and followed his dream.
Finding His Mentor
Amit met his first bodybuilding coach through a question and answer post on an online forum. Christian Thibaudeau was a well-known coach who wrote for the popular Iron Magazine of the late 90's, so Amit was aware of his bodybuilding knowledge. The pair messaged back and forth on the site, and Christian eventually agreed to coach Amit for free.
"I'm sure he still has nightmares about all the questions I had for him."
While Amit was an Olympian, he had to begin his bodybuilding career at square one. He had an excellent squat and deadlift, but in terms of bench presses and curls, Amit lagged behind professional standard greatly. He said; "I could barely do a plate a side, because Olympic lifters don't bench press. What the hell is that, you know?"
Pushing Himself Further
As Amit gradually worked on his worst exercises, he began to see huge improvements. His bench press in particular was improved massively, and his aesthetic proportions improved as a result. He and his coach decided that now was the time to go for the Pro-Card.
Amit became a IFBB professional in 2006 when he placed in 8th at the IFBB European Amateur Championships. He competed until 2011 as a professional, managing to get on the podium once which made him very proud.
Following this bodybuilding career, Amit set his sights on the international squat record. His ambition was to hold the squat record in four different weight classes at the same time, and he squatted 821 pounds in the 220-pound class. In 2016, he managed to hit 804lbs in the 198-pound class, and three months later went up to 828 pounds in the 242 class.
---

Training
Volume & Intensity
Amit usually prefers to lift as heavily as possible, choosing the 1-5 rep range for each set so that he can push himself to his limits. While he says he prefers this approach, he believes it probably isn't the best choice for bodybuilding as it doesn't produce the muscular hypertrophy required at the highest levels.
Because of this, he tries other methods. Alongside this 1-5 rep range, Amit introduces high rep sets like super sets and drop sets. He sees these sets as the "intensifier," that he uses when he needs to work a muscle into a deeper levels of fatigue.
Compound Movements
Another focus of Amit's routine is compound movements. He incorporates as much weight as he can possibly add to the bar or machine, aiming to get "as strong as possible." In his sessions he usually starts on the most difficult barbell movements, then moves to the machines.
Training For Competitions
When he is preparing to pose for competitions, his workout routine is "very specific." He introduces a nine to ten day cycle, spending three days within the cycle powerlifting. He dedicates one day to the squat, another for the deadlift, and a third for the bench.
Routine
Day 1  Legs
Deadlift from Floor, 8 drop sets (8,6,4,3,2 reps)
Kneeling Hamstring Curl, 5 sets 6-8 reps
Barbell Lunge, 4 sets 6-8 reps
Lying Leg Curl, 5 sets 8-10 reps
Barbell Stiff Leg Deadlift, 4 sets 10 reps
Day 2  Chest
Incline barbell press, 7 sets 4-6 reps
Low incline dumbbell flyes, 5 sets 8-10 reps
Wide chest hammer press, 4 sets 6-10 reps
Weighted dip, 3 sets 8-10 reps
Day 3  OFF
Day 4  Back
Weighted chin-up, 8 sets 4-8 reps
High row hammer strength, 4 sets 8-10 reps
Bent over barbell row, 4 sets 6-8 reps
T-bar row, 3 sets 6-8 reps
One-arm dumbbell row, 3 sets 8-10 reps
Day 5  Shoulders
Seated behind the neck press, 6 sets 4-8 reps
Smith machine front press 3 sets 6-8 reps
Standing dumbbell lateral raise 4 sets 8-10 reps
Upright barbell row, 3 sets 6-10 reps
Bent over dumbbell raise, 4 sets 8-10 reps
Day 6  OFF
Day 7  Quads
Front squat, 8 sets 4-8 reps
Back squat, 4 sets 4-8 reps
Hack squat/leg press, 3 sets 8-10 reps
Barbell lunge, 4 sets 8-10 reps
Leg Extension, 3 sets 10-12 reps
Day 8 Arms
Close-Grip Bench Press, 6 sets 4-8 reps
Dumbbell Skull Crusher, 4 sets 8-10 reps
Weighted Dip (narrow grip), 4 sets 6-10 reps
Rope Pushdown, 4 sets 8-10 reps
Standing Barbell Curl, 6 sets 8-10 reps
Standing Hammer Curl, 4  sets 6-10 reps
Seated Dumbbell Curl, 3 sets 8-10 reps
Seated Concentration Dumbbell Curl, 3 sets 8-10 reps
Day 9 & 10  OFF
---

Nutrition
Powerlifting Diet
In terms of nutrition, Amit tracks his calories so he doesn't put on too much weight. He does, however, need to eat a lot of calories when he's powerlifting, so he eats a wide variety of protein and fat options such as lean meats and nuts. These foods allow him to hit his daily and weekly macronutrient needs.
---

Amit's 5 year transformation
What we can learn from Amit Sapir
Amit Sapir has shown us how setbacks can be overcome in a big way. His Olympic dreams were shattered by a serious shoulder injury. But, he chose to push past the injury and become a professional bodybuilder, who has actually gone on to powerlift again – winning squat competitions.
If you suffer from a setback on your fitness journey, it may be useful to view the setback as an invitation to follow a different path – Just like Amit.