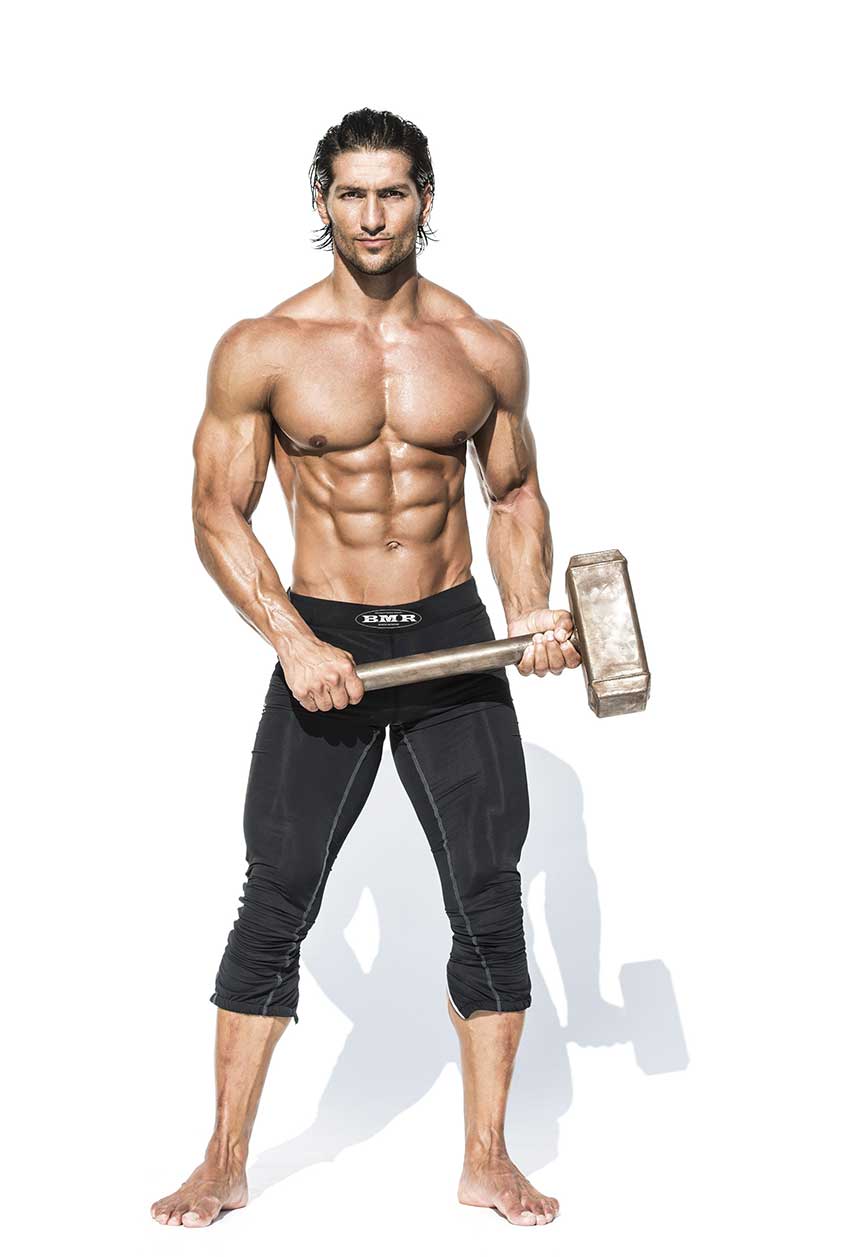 Ako Rahim
Ako Rahim is a Swedish born fitness model and athlete. Ako's journey started when he was 6 years old through martial arts.
Since his first involvement in Karate, he went on to become highly accomplished in other disciplines, such as; running, swimming, submission wrestling, and CrossFit.
Not only that, Ako has competed in, and won many bodybuilding shows – The European Championships, and the IFBB World Championships, where he successfully won his Pro card.
---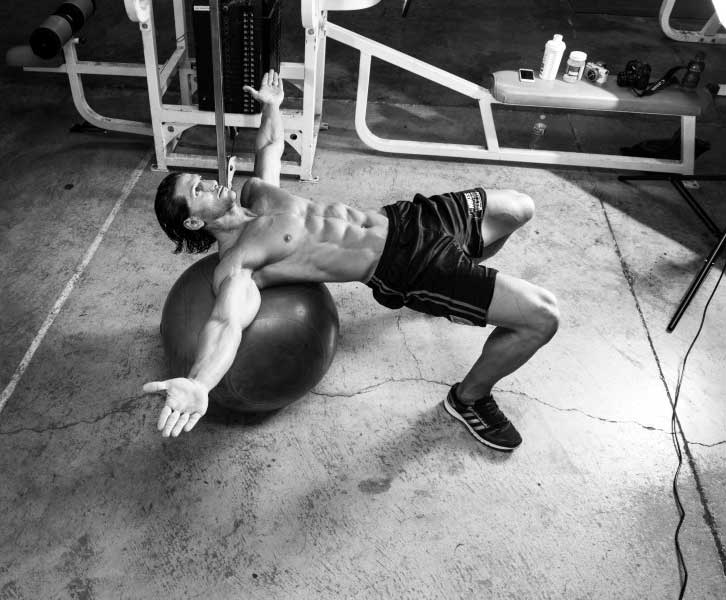 Athlete Statistics
Full Name: Ako Rahim
Weight
Height
Year of Birth
Nationality
215 - 225lbs (93.0 - 102.1kg)
6'1" (185.5cm)
1984
Swedish
Era
2010
| | |
| --- | --- |
| Weight | 215 - 225lbs (93.0 - 102.1kg) |
| Height | 6'1" (185.5cm) |
| Year of Birth | 1984 |
| Nationality | Swedish |
| Era | 2010 |
---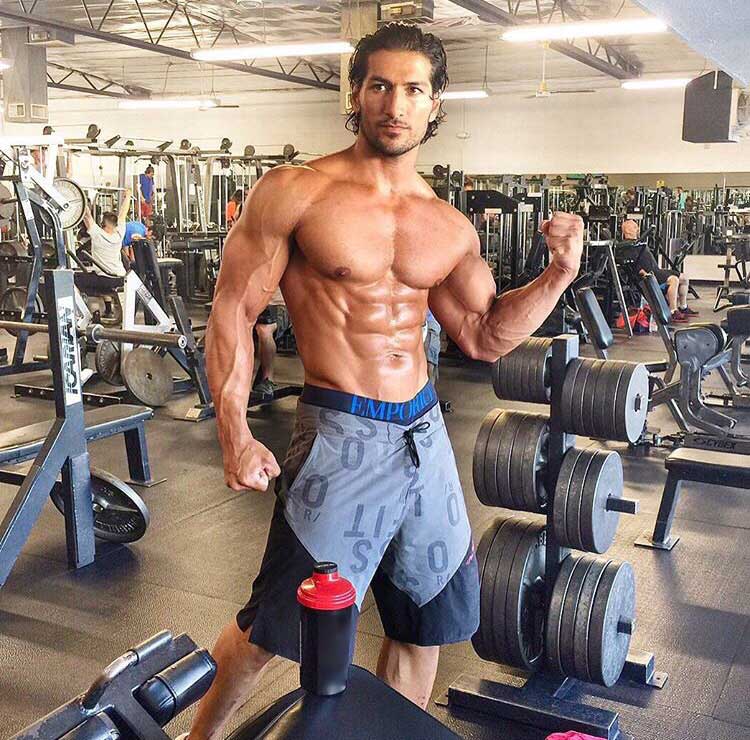 Accomplishments
As Ako said, "I won the Swedish Championship in Athletic Fitness three times and came 2nd place at the European Championship and won the World Championship IFBB". Making Ako a highly recognised fitness model and athlete.
---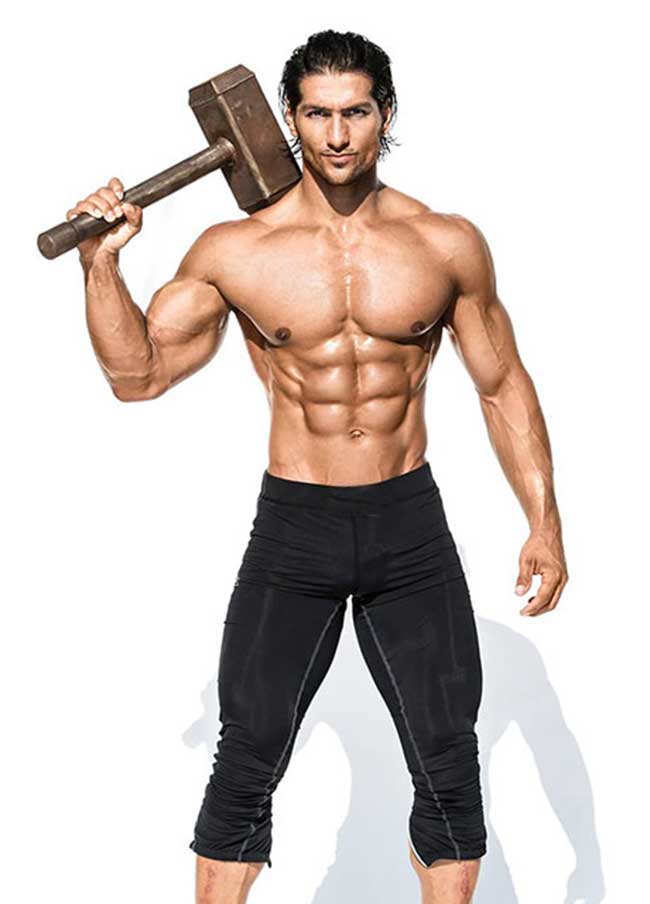 "I saw a few guys at my old gym that were training for a competition and there was one guy with great physique and I told myself one day I´ll be like that, so my journey began there!"
Biography
Early Motivation
The Swedish born fitness star Ako Rahim, first started training martial arts when he was 6 years old. From that point onward, he went on to take part in Thai boxing and karate for many years. It wasn't until he was 15 years old that he seriously got into bodybuilding.
Initially, he started weight training to strengthen his body for martial arts, but, as Ako said, "I really liked it, and I decided to do my first athletic fitness competition four years later."
Ako competed in the Swedish Nationals for the very first time and placed a respectable fourth. After this point, he went on to compete again three more times.
Since his initial success in competing, Ako has taken part in a number of sports, such as, "running, swimming, submission wrestling, and mostly CrossFit."
---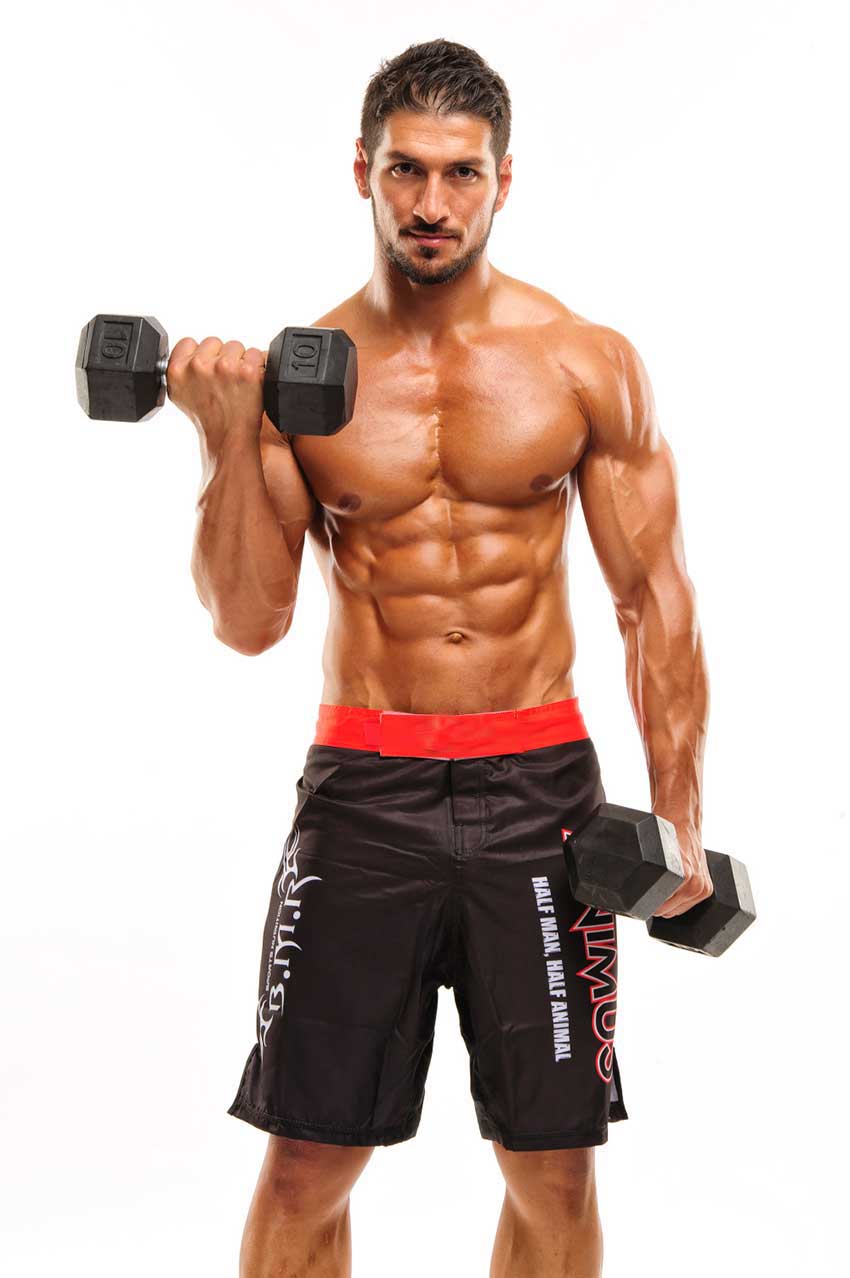 "The big mistake I see is that lots of people use extra weights and machines when they're training abs. You don't have to use more weight than your body. There are many exercises that you can do slower and with more control to make it more challenging."
Training
Throughout the years Ako has spent training in a variety of disciplines, he learned the importance of using the correct weight when exercising. Ako said that he sees too many people using heavy weight, when sometimes, body-weight is all that's required if done properly.
That being said, Ako has since developed into using an advanced weight training routine, which can be seen below.
Ako's Weekly Workout
Session 1:
Bench Press: 5 sets
Incline Press: 5 sets
Decline Press: 5 sets
French Press: 4 sets
Pushdown: 4 sets
Abs Leg Raises 6 sets
Abs Dragon Flag 4 sets
Abs Crunches 5 sets
Session 2:
Running Intervals
Weighted Pullups 6 sets
Pulldown 5 sets
Barbell Row 5 sets
Reversed Flyes 5 sets
Biceps Curl Barbell 5 sets
Hammer Curl 5 sets
Session 1:
Shoulder Press 6 sets
Dumbell Raises 6 set
Highbar Row 5 set
Weighted Bar-Dips
Session 2:
Abs like Day 1
And
Standing Calve Raise
Seated Calve Raise
Back Squat: 6 sets
Lunges: 6 sets
Leg Press: 5 sets
Leg Extension: 4 sets
Leg Curl: 4 sets
Session 1:
Pull Ups: 7 sets
Bar Dips: 7 sets
Priority Training
Session 2:
Incline Intervals
Recovery Day
---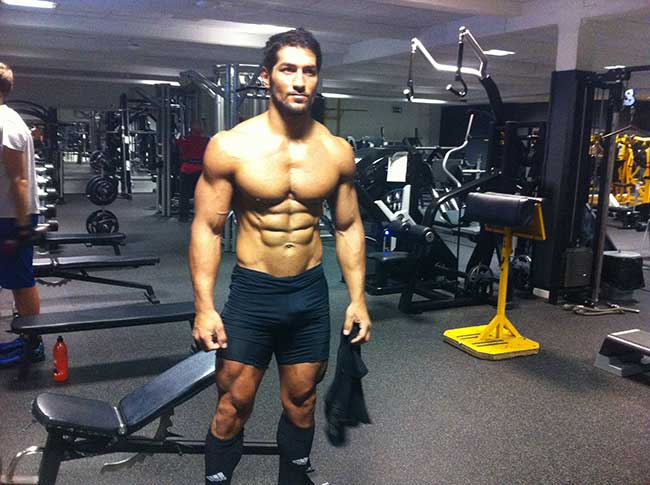 "The thing is, you have to eat for how you train, I don't think you should cut to much from the carbs and fats, it's more important to train hard and eat good and clean."
Nutrition
Like all professional athletes, Ako is no different when it comes to his diet. He likes to set out his meals throughout the day spaced evenly apart. This helps to support his intense workouts and recovery.
"If you really want to get ripped, you have to measure everything you eat and know exactly how much you can eat per day!"
Ako's Daily Diet
8.00: 5g Omega 3,
8.30: 200g Eggwhite (5 eggs)
9.30: 110g Salmon, 100g Rice
11.00: 170g Chicken, 130g Potatos
11.30: Pre Workout
12.00: Workout: dextrose
13.00: 12g BCAA 1-1-2
13.15: Recovery (Protein Shake)
14.00: 170g Chicken, 130g Potato
16.00: 110g Meat, 130g Potato
17.00: Pre Workout
17.30: Workout 2: dextrose
19.30: BCAA 1-1-2
19.45:  Protein Shake
20.30: 170g Chicken, 200g Eggwhite
22.00: 5g Omega 3
22.15: Sleep!
---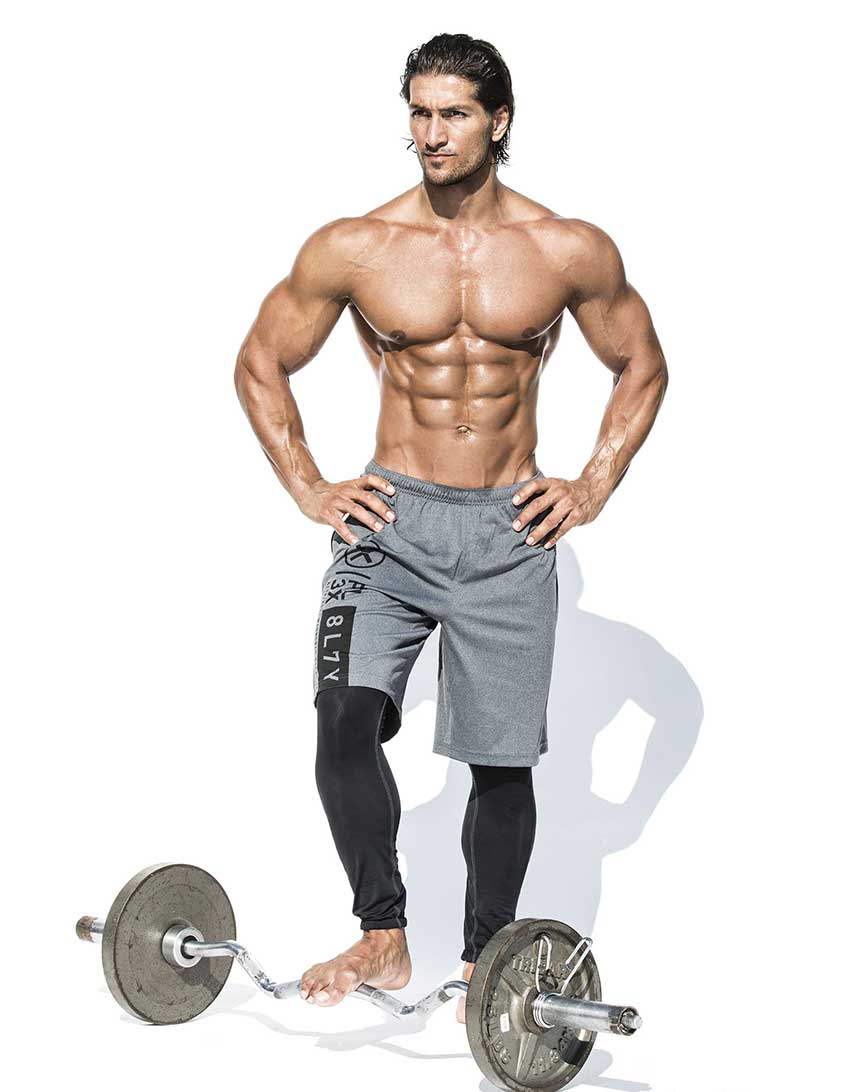 "I don't really need any motivation. I just love to train and its a big part of my life. I just do it!"
Idols and Influences
Ako takes inspiration from his own journey. He uses his achievements as motivation to keep himself moving forward – achieving one goal after the next.
---