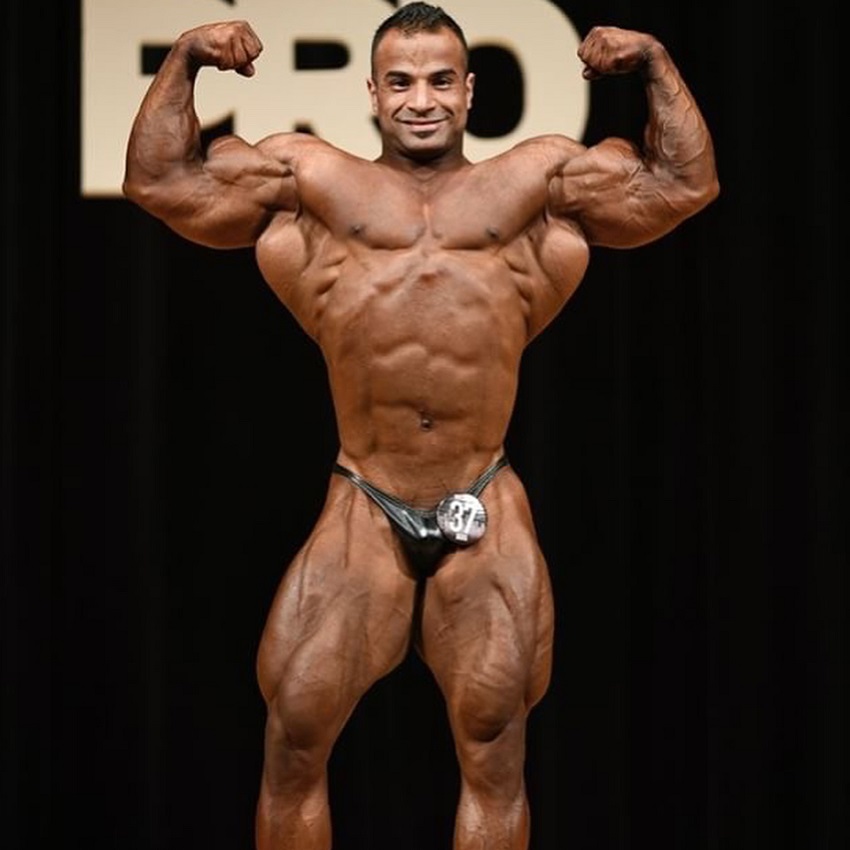 Ahmed Elsadany
Personal Trainer, Online Coach, IFBB Pro 212 Bodybuilder
Ahmed Elsadany is an Egyptian bodybuilder and successful online coach. Ever since he entered the IFBB world in 2012, Ahmed has been on the mission to reach the top. Both as a bodybuilder, and personal trainer.
His ripped and well-built physique, which he brings to the stage year after year, continues to make waves in the bodybuilding circuit.
It's clear Ahmed has a big appetite for success and doesn't plan on stopping anytime soon. With his determination, he looks set to reach even greater heights in the months and years to come.
---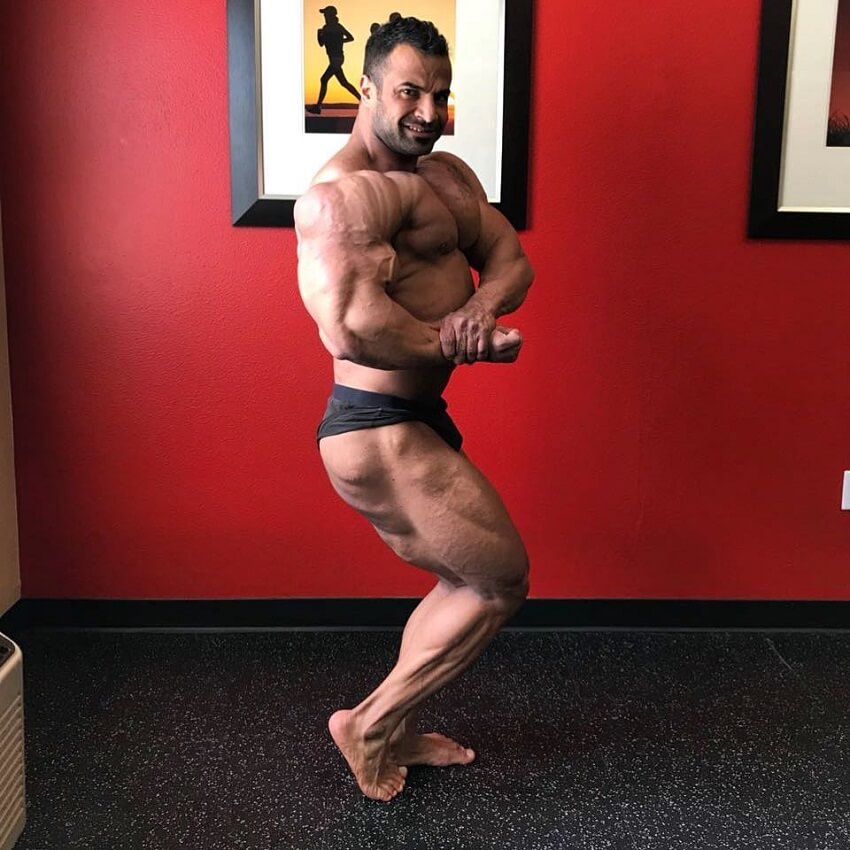 Athlete Statistics
Full Name: Ahmed Elsadany
Nationality
Profession
Era
Egyptian
Personal Trainer, Online Coach, IFBB Pro 212 Bodybuilder
2010
| | |
| --- | --- |
| Nationality | Egyptian |
| Profession | Personal Trainer, Online Coach, IFBB Pro 212 Bodybuilder |
| Era | 2010 |
---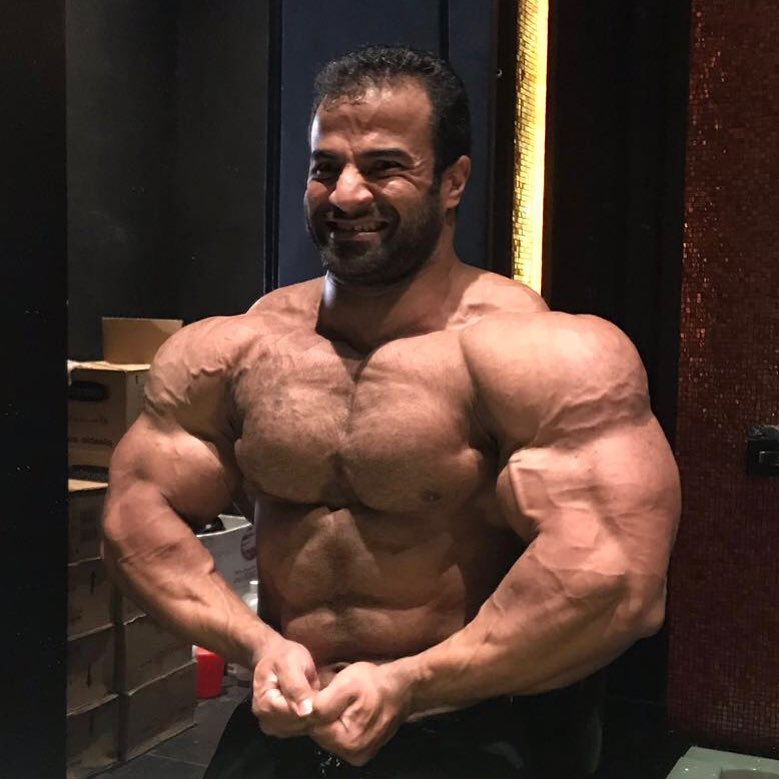 Accomplishments
Personal Trainer & Online Coach
Fitness Expert
IFBB Pro 212 Bodybuilder
Ahmed's Contests
2012
2012 IFBB Amateur Mr. Olympia, 1st place in the 90kg category – Pro Card
2018
Indy Pro, 212 Bodybuilding, 4th place
IFBB New York Pro, 212 Bodybuilding, 3rd place
---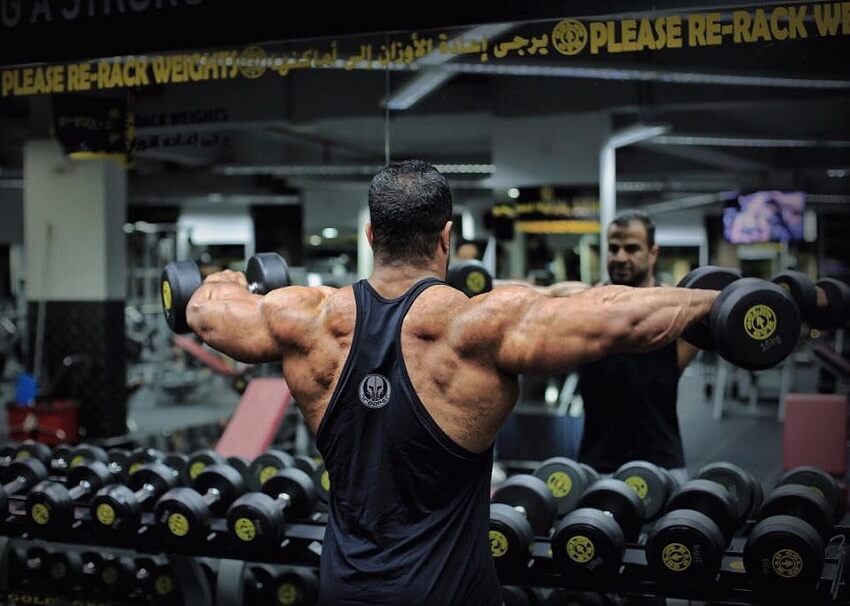 ---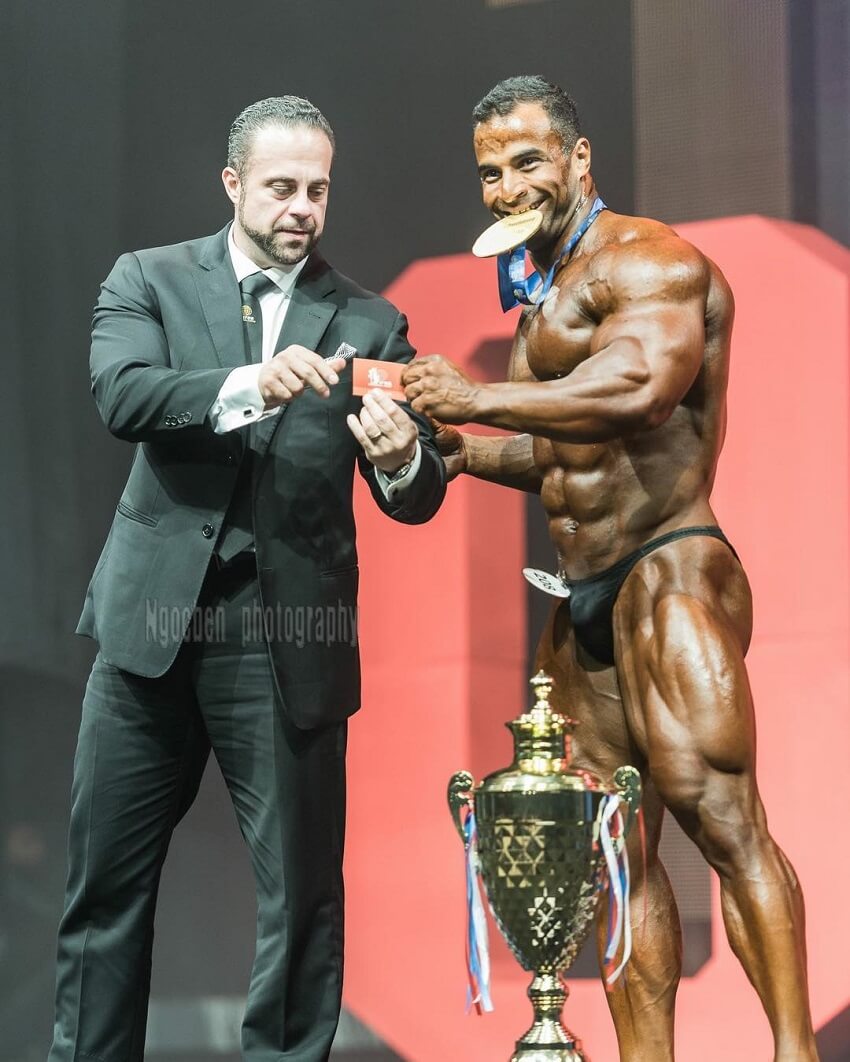 Training
Intense Cardio
When Ahmed does cardio, he wants to get maximum results in the shortest space of time possible. That's why he prefers cardio sessions such as HIIT.
Also known as High-Intensity Interval Training, this method keeps Ahmed's metabolism high hours after his training session. Ahmed will do 10 minutes of HIIT 3-4 times per week to burn fat.
As for his technique, Ahmed starts the HIIT workout by warming up. Then, he steps on the bike or treadmill and keeps his RPM above 115 for 20-30 seconds. In other words, he trains near his maximum capacity to keep his heart beating fast.
After this, he'll take a short rest to catch his breath, then repeat the process for 10-15 minutes straight.
Growing
Ahmed Elsadany loves to add supersets to his workouts to increase his training volume. This approach helps him grow and maintain muscle symmetry. However, adapting to such an intense workout routine takes months of preparations and practice.
---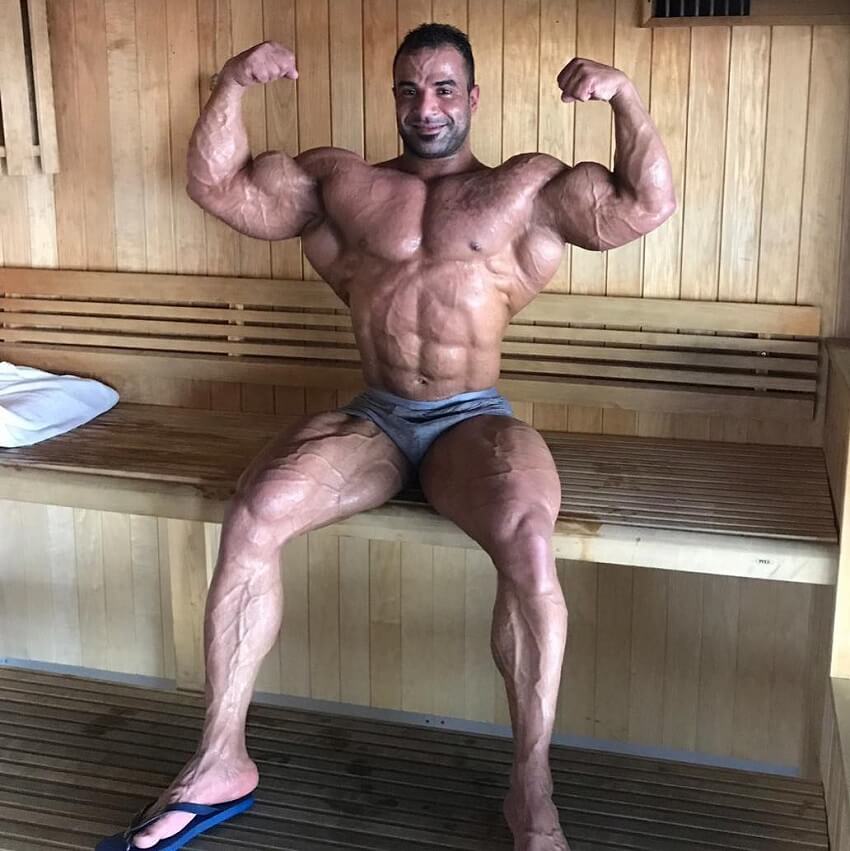 Nutrition
Gaining Size
Ahmed will increase his calories during winter months. His body fat will go up by 2-5% during this phase. This allows him to focus on growing his muscles by lifting heavy weights.
Naturally, not everything that Ahmed puts on during his bulk is pure muscle. He sometimes ends up gaining some fat along the way. But as Ahmed says, "this is natural". It's an unavoidable part of the process of gaining muscle strength and size.
Cutting Fat
Once his bulking season comes to an end, Ahmed will adapt his diet to start losing the excess weight he'd gained during his bulk.
While cutting, Ahmed's main goal is to shed all the body fat so he's left with a shredded physique which he can proudly show on the bodybuilding stage.
To achieve this, Ahmed eats mostly a low-carb diet with lots of proteins and fats. This keeps his energy levels high, along with preventing muscle loss. He also maintains high testosterone levels due to his high fat intake – which he says, is crucial for staying shredded.
---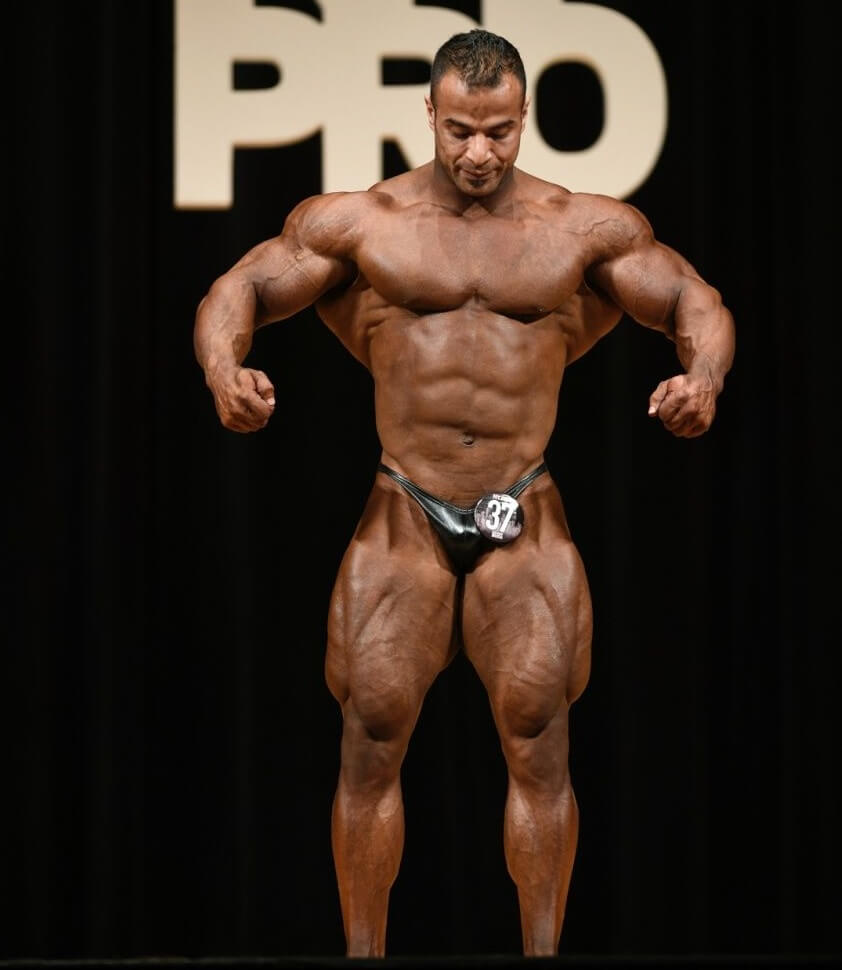 What we can learn from Ahmed Elsadany
There are a few golden nuggets we can take from Ahmed's story for inspiration. These include:
Stay consistent – your dream physique will come if you put in the work day in and day out.
Be patient – Success isn't achieved overnight.
Be proud, but never satisfied – don't settle once you attain your desired physique. There's always more room for growth, both mentally and physically.
By following some of the advice from the above, you too could one day craft a physique of greatness.