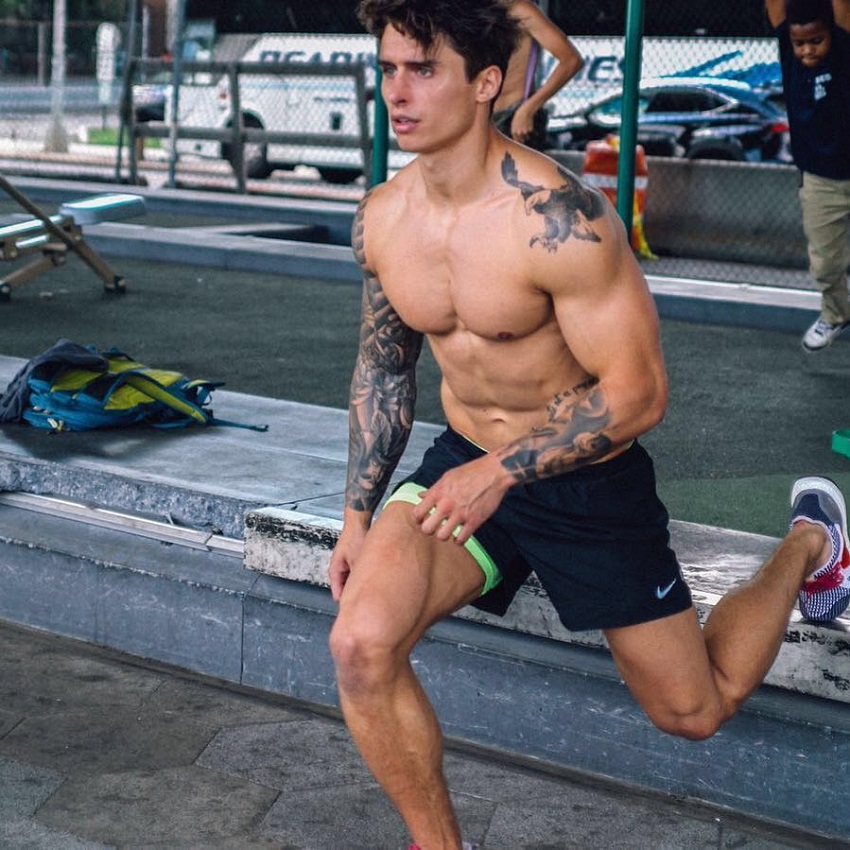 Adi Gillespie
From serving in the Royal Air Force to becoming one of England's biggest fitness influencers, Adi Gillespie's journey is an inspiration for people every day.
In his early years, Adi was an avid rugby and soccer player. He played these sports throughout primary and high school, before embarking on a whole new journey in the British armed forces.
After his seven-year-long service, Adi returned stronger than ever. With an improved mindset and even better physique, he set out on a whole new journey of becoming a personal trainer and fitness icon in England.
Here's how he did it:
---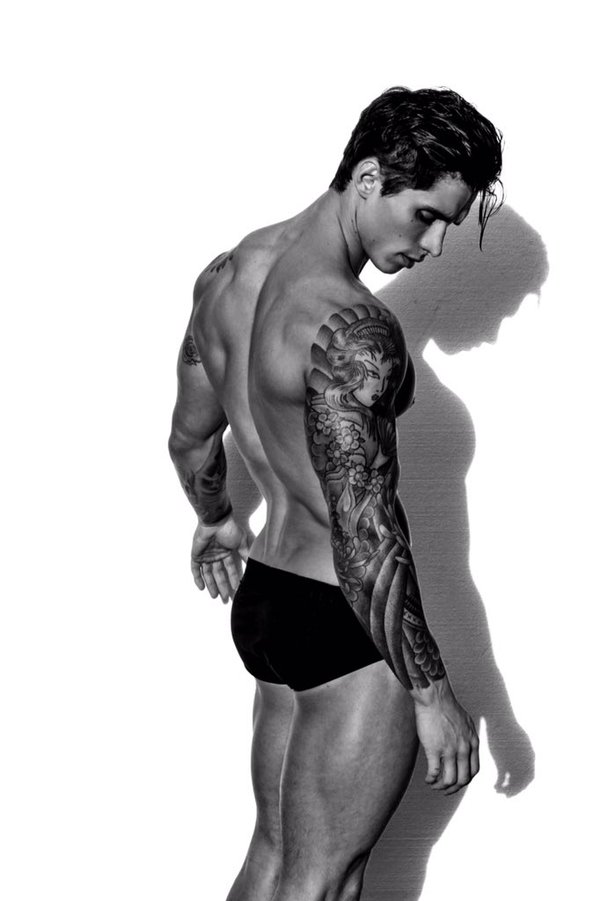 Athlete Statistics
Full Name: Adi Gillespie
Weight
Height
Age
Date of Birth
175 - 185lbs (79.4 - 83.9kg)
5'10" (177.5cm)
33
November 11, 1990
Nationality
British
| | |
| --- | --- |
| Weight | 175 - 185lbs (79.4 - 83.9kg) |
| Height | 5'10" (177.5cm) |
| Age | 33 |
| Date of Birth | November 11, 1990 |
| Nationality | British |
---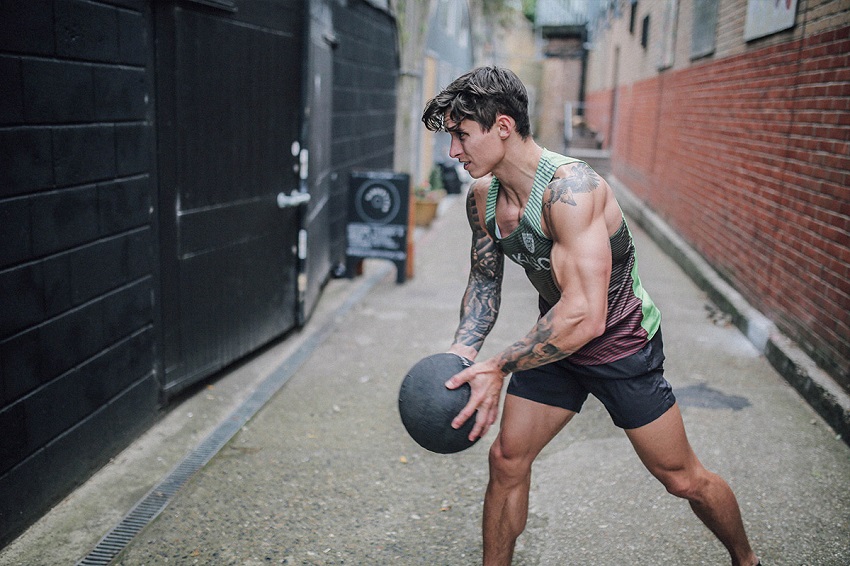 Accomplishments
Fitness Model
Personal Trainer
Calisthenics Expert
---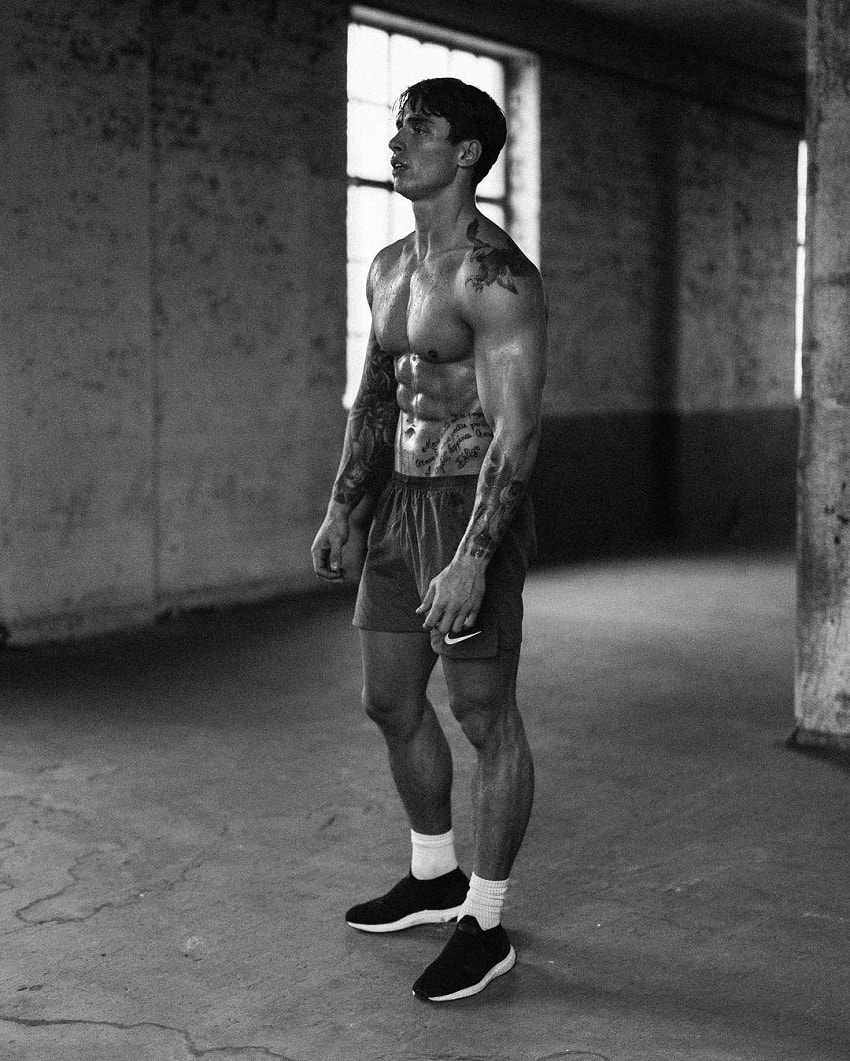 Biography
From Sports to Military
Originally from Manchester, England, Adi Gillespie has always been into sports and fitness. His first athletic outlet were gymnastics, which he began practicing at the age of five.
"I've never not been into fitness really… it's always been ingrained in me."
As he grew up, Adi's interests and passions changed. As a result, he began exploring other sports and disciplines, including rugby and soccer.
Adi kept playing these sports for several years, until his graduation from high school. After this point, he joined the military and set out on what was to be a seven-year-long stint in the British Royal Air Forces.
---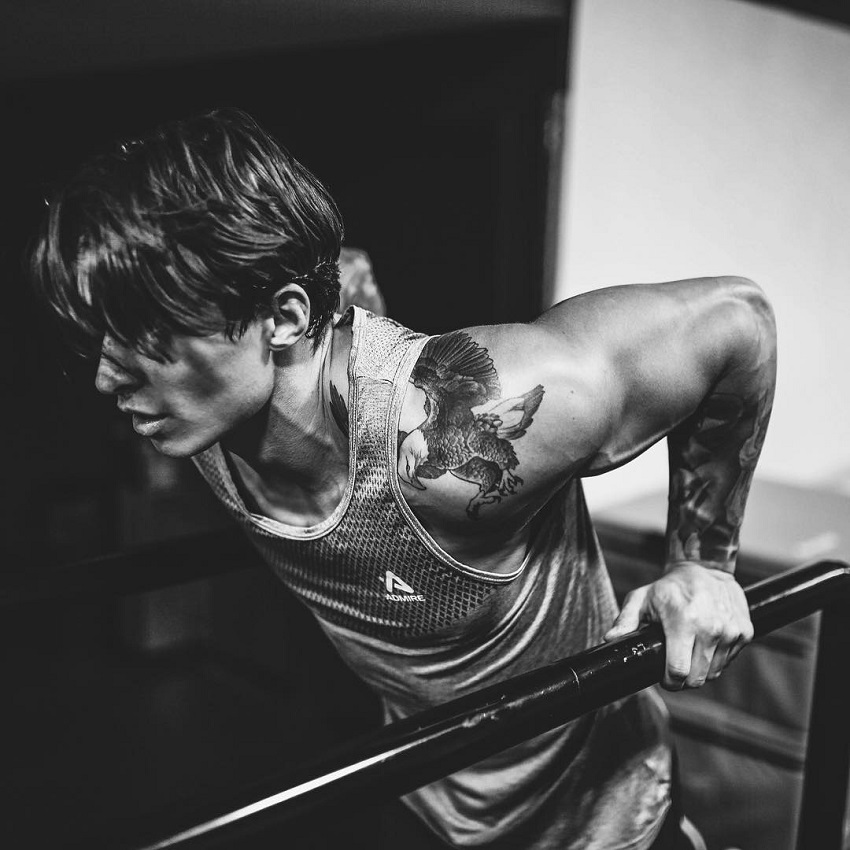 ---
Discovering a New Opportunity in Fitness
Even during his service in the military, Adi found time to stay active in sports. In addition to playing rugby in his free time, Adi also maintained a fitness regimen which consisted of bodyweight workouts and cardio.
After leaving the military at the age of 24, Adi started to develop new passions – one of them was weightlifting. After seeing his body grow from his workouts, Adi became 'enthralled' with fitness and weightlifting.
One thing led to another, and Adi soon became interested in the idea of becoming a personal trainer. After several months, he turned his goals into a reality; becoming a fitness instructor.
Adi's Rise on Social Media
While he worked as a personal trainer, Adi began uploading pictures of his fitness journey on social media. It was at this point, his online following began to grow.
Having seen more and more people coming to his pages, Adi realized he could make a name for himself in the fitness industry. This is where he began working on his online brand, slowly turning his passion for fitness into a career.
By 2018, Adi became one of the leading fitness influencers in England – with an army of people supporting him on the internet.
---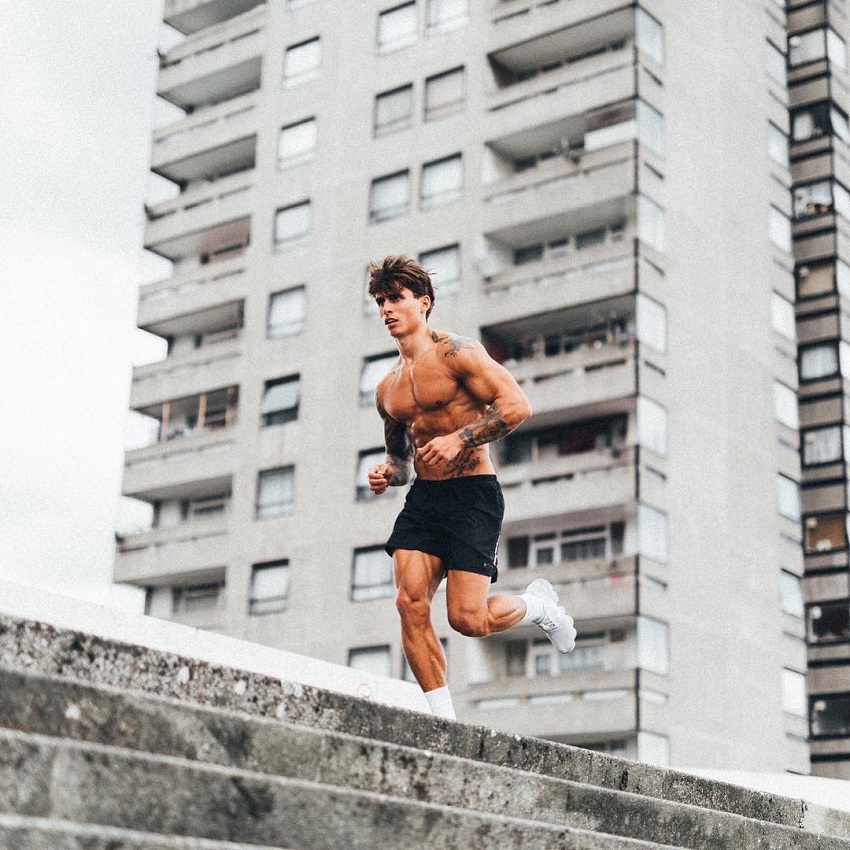 Training
Adi Gillespie's Advice For Beginners
Adi advises beginners to start with the basics when working out. More specifically, he suggests focusing on compound movements such as pull-ups, push-ups, and squats, as these exercises ensure optimal muscle growth.
"Start with the basics. As you get stronger, gradually raise the resistance. Basics. Everyone knows them. Nobody likes doing them."
Adi suggests adding isolation exercises only after a person has developed a strong foundation and wants to bring out specific body parts.
---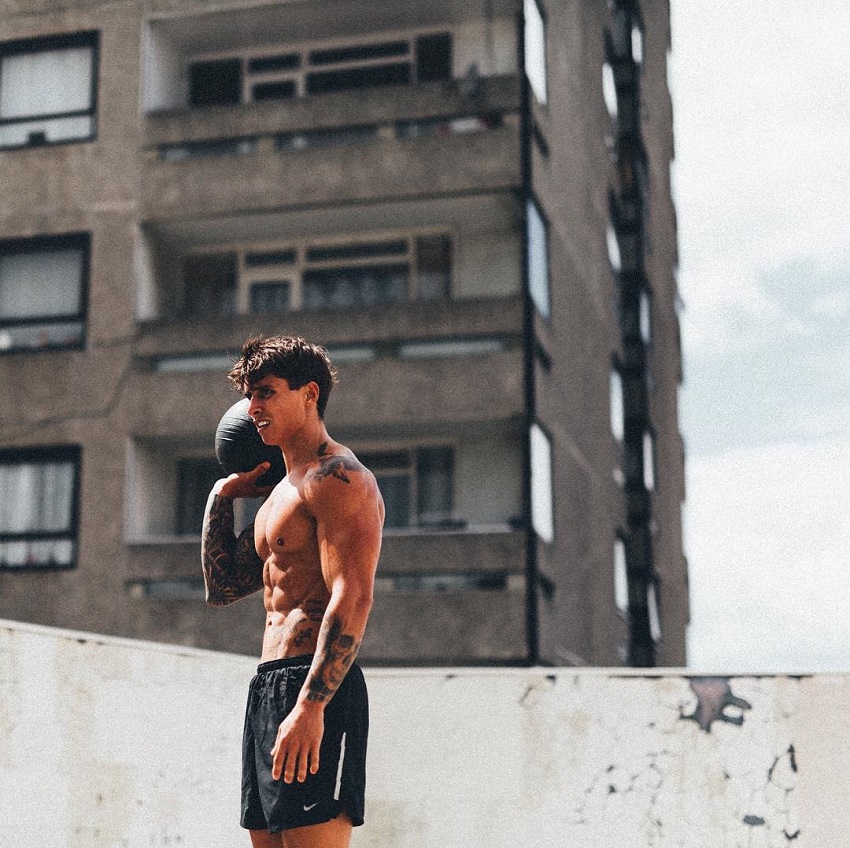 ---
The Importance of Recovery
While Adi is aware of the importance of rest and recovery from working out, he didn't always know this. When he started his fitness journey, Adi would train every day with high-intensity exercises.
At first, he didn't notice any negative effects from this type of training. But eventually, Adi's results in the gym plummeted, and he also began feeling extremely fatigued.
Adi soon realized that he needed to take a break from his training. Once he incorporated rest days into his routine, Adi's results improved, and he also felt better than before.
"At first, I was in the gym every day doing this and that, with high-intensity finishers. You can get away with it most of the time when you're young, but you don't realize the impact on your central nervous system."
---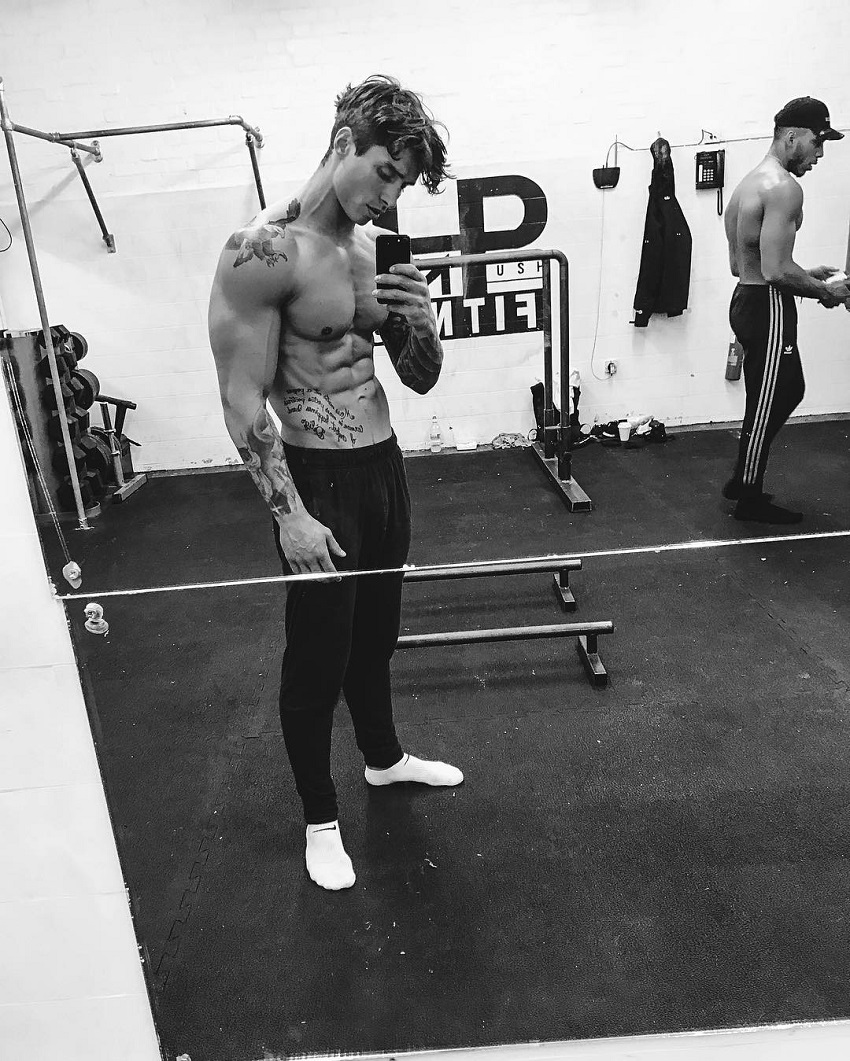 Nutrition
Adi Gillespie's Daily Nutrition
For breakfast, Adi usually has an avocado, a couple of boiled eggs, and a toasted rye bread. As his mid-morning snack, Adi will have some mixed berries. He prefers berries over other fruits because they have a low glycemic index, which means they won't cause a strong insulin spike in his blood.
For lunch, Adi will have a typical chicken and rice combination with some vegetables on the side. If he wants to change things up, Adi will have steak and sweet potatoes instead.
Lastly, in the evening, Adi will have a light meal. Such as biscuits with a cup of tea. In case he feels he needs more calories, Adi will make himself porridge with some peanut butter or chocolate spread.
Mirror vs. Weight Scale
Adi doesn't weight his foods. He also doesn't count his macros or calories. Instead, he tracks his progress by looking at the mirror and sticking to the "80%-20%" rule.
This means, he'll eat healthy and clean foods most of the time, with an occasional 'cheat meal' here and there to satisfy his taste buds.
"I stick to an 80% to 20% ratio, as in, if I want to eat something, I will. Most of the food I eat is whole. I also eat a lot of carbs, because I feel I need it. Really, for me, it's just about monitoring yourself: how you feel, how you look in the mirror, your weight."
---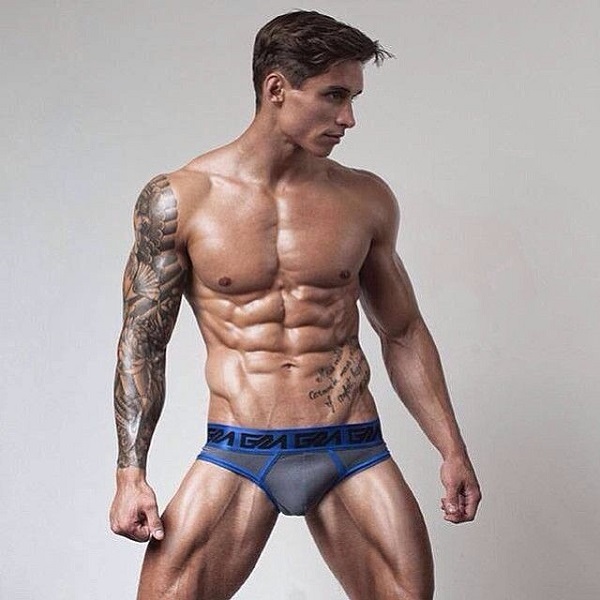 ---
Meal Frequency
In Adi's opinion, it's not mandatory to eat several small meals per day. For him, the most important thing is to eat an overall healthy and nutritious diet, regardless of how many meals he'd consumed that day.
In Adi's own words; "You don't need to eat six meals a day. I do know that spreading your food out helps with hunger.
As long as the basics are there, though – enough protein, a varied diet, whole foods, no processed stuff, low salt – it's whatever works for your lifestyle."
Adi's Take on Supplements
Adi Gillespie doesn't usually take any supplements. The only exception is a vegan protein powder which he uses sparingly, only when he can't meet his daily protein goal from whole foods alone.
Here's Adi's take on supplementation;
"I don't really use any supplements. I feel like I'm getting everything I needed from food. All these processed protein brands, they're just feeding you shit by saying you need to have so much a day. Of course, you don't need as much as they say you do."
---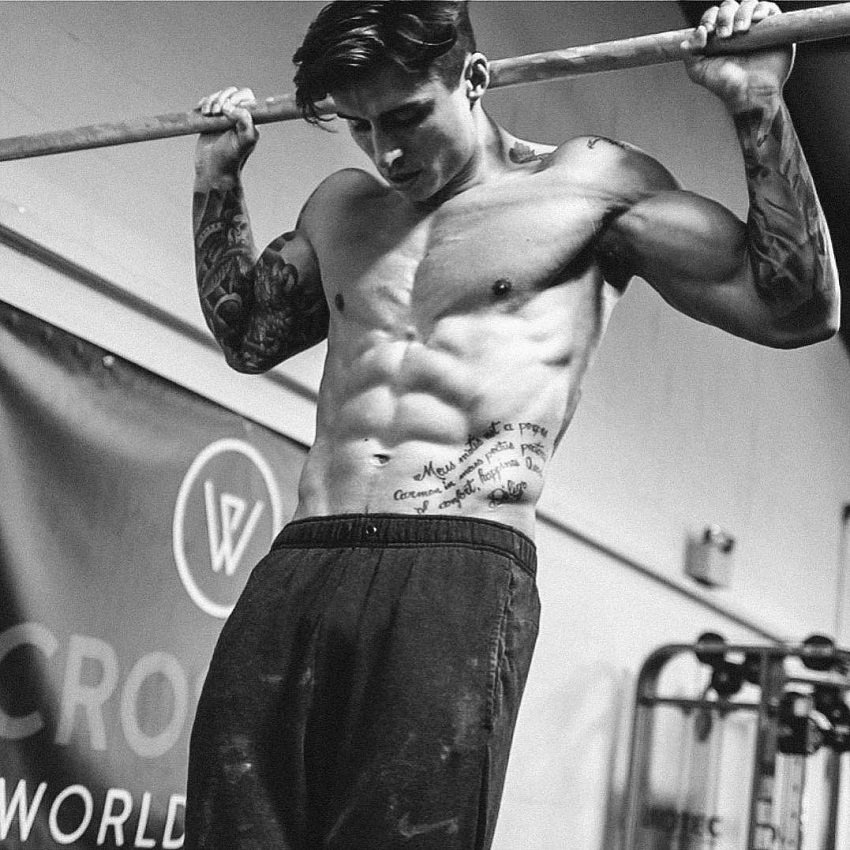 ---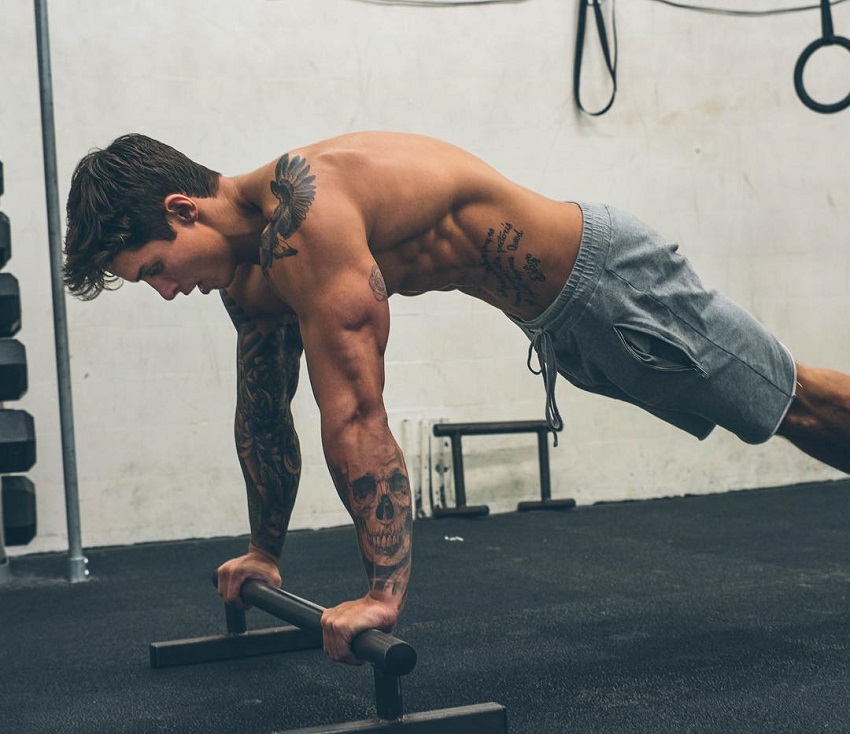 What we can learn from Adi Gillespie
Discipline, commitment, and a clear vision for his goals, those are the traits that have allowed Adi to become who he's today.
With the same attitude and commitment, you too can turn your goals into a reality, whatever they might be.