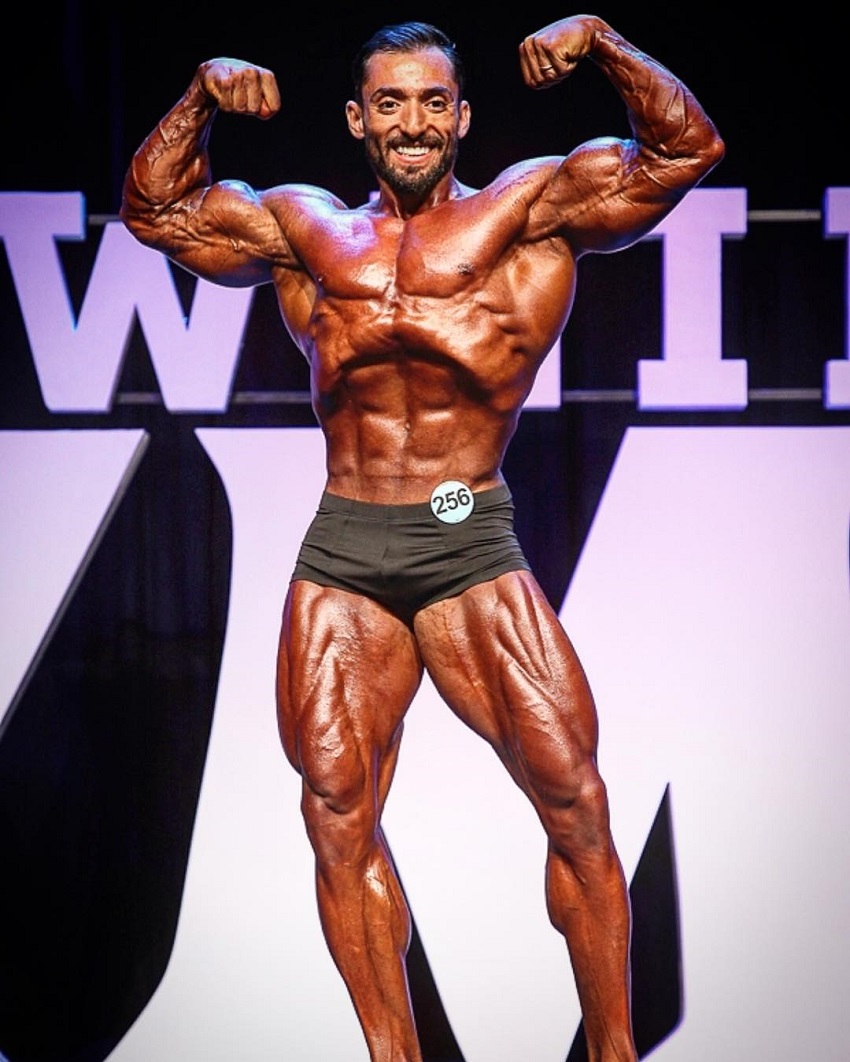 Abtin Shekarabi
Classic Physique Competitor, Online Coach
Abtin Shekarabi is an Iranian Classic Physique bodybuilder and online coach. While Abtin has been following the bodybuilding lifestyle for a number of years now, it wasn't until 2018 that his rise to stardom began.
That year, Abtin participated in the world's biggest bodybuilding event – Mr. Olympia in Las Vegas. He ultimately took 2nd place (silver medal) at the day of the show.
Since then, Abtin has only continued to rise in success and recognition. His huge, yet proportional physique is what inspires his fans from around the world.
With his 3 National bodybuilding titles, along with the success at the Amateur Mr. Olympia, Abtin Shekarabi is clearly a name to look out for.
---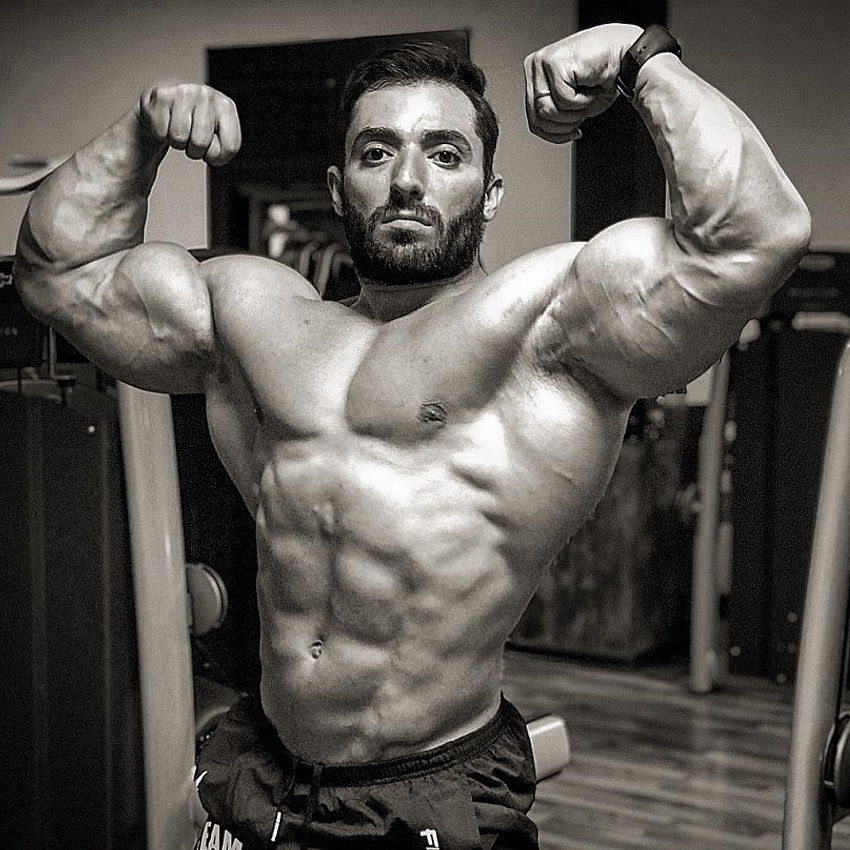 "Push yourself because no one else is going to do it for you."
Athlete Statistics
Full Name: Abtin Shekarabi
Nationality
Profession
Alias
Era
Persian, Iranian
Classic Physique Competitor, Online Coach
abtin_shekarabi
2010
| | |
| --- | --- |
| Nationality | Persian, Iranian |
| Profession | Classic Physique Competitor, Online Coach |
| Alias | abtin_shekarabi |
| Era | 2010 |
---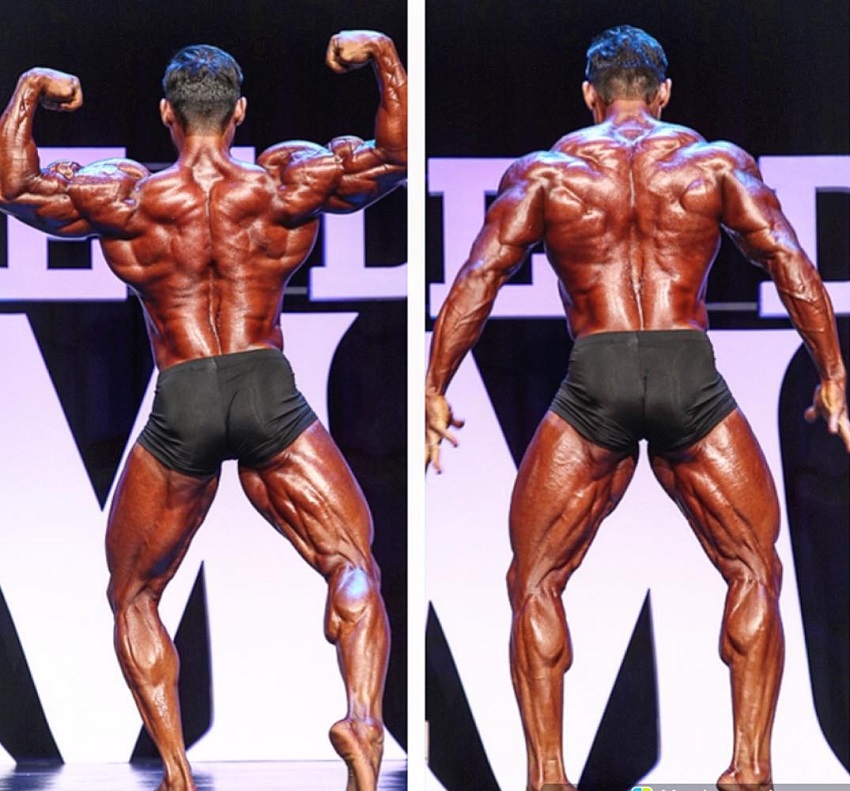 "When you devote all of your time to one goal, you will definitely be satisfied with the results because you know you did your best. It's going to be alright at the end. Otherwise, it's not the end of the game."
Accomplishments
Online Coach
Classic Physique Competitor

Bodybuilding Contest History

3-time National Bodybuilding Champion in Iran
2018 Amateur Olympia Las Vegas, Men's Classic Physique Class A, 2nd place
---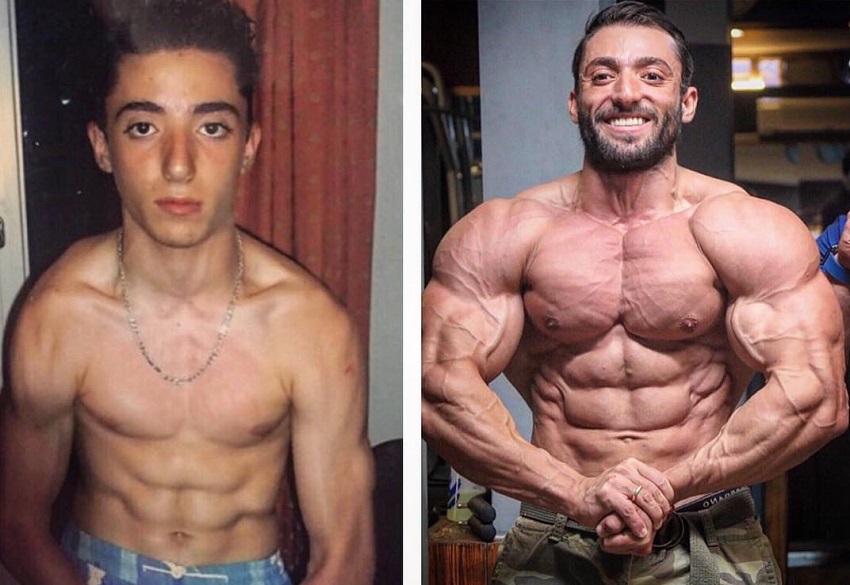 Abtin's before-after bodybuilding transformation.
---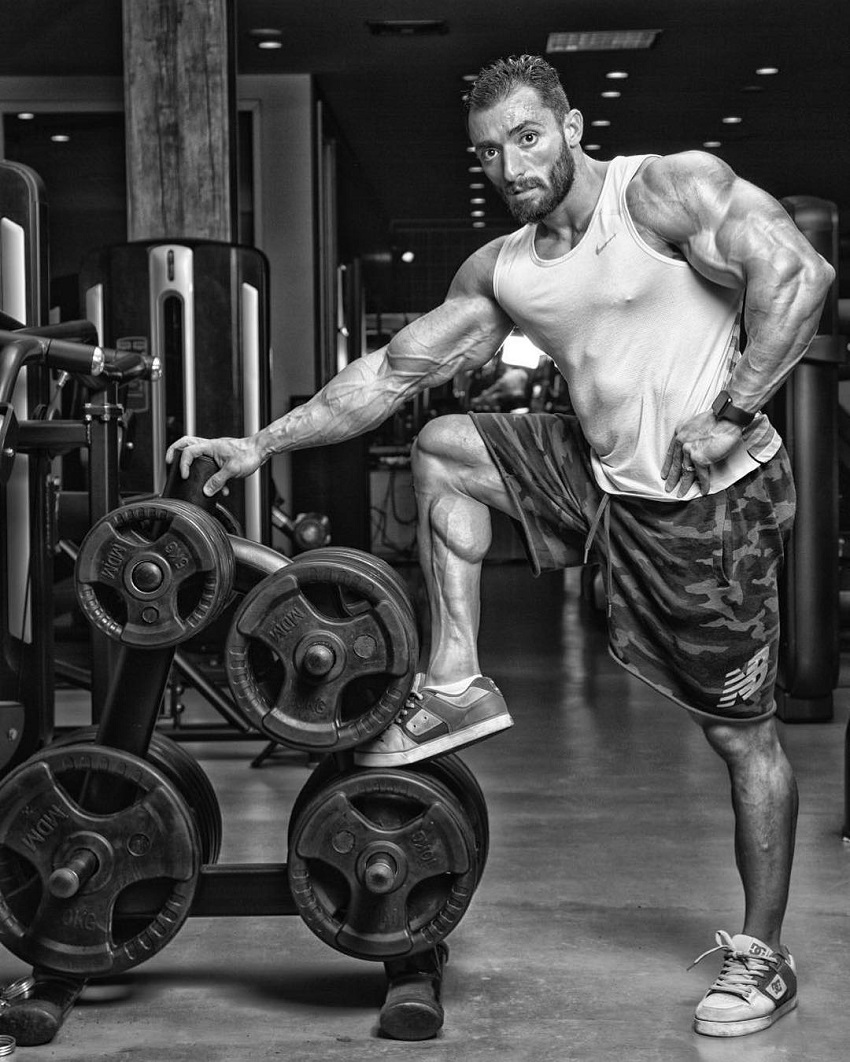 "Don't be afraid to give up the good to go for the great."
Training
Staying Muscular and Aesthetic at the Same Time
As a classic physique competitor, Abtin's goal is to present a physique that's both big and proportional. While this is no easy feat to achieve, Abtin is a living proof that it's possible.
Ultimately, Abtin combines several workout principles to achieve his goal. These include:
Training with heavy compound weights – For building strength and size, Abtin does a lot of heavy squats, deadlifts, and bench press.
Using isolations to work on weak points – If he feels like a certain body part is not up to par with the rest of his physique, Abtin will introduce specific isolation exercises to bring it up. This is one of the key reasons why he's able to maintain a muscular and aesthetic physique at the same time.
Cardio – Abtin does a lot of cardio during the 'in-season' when preparing for a contest. As he gets closer to the show day, his cardio routine gets more intense. It's these high-intensity cardio sessions that allow Abtin to maintain his shredded look.
---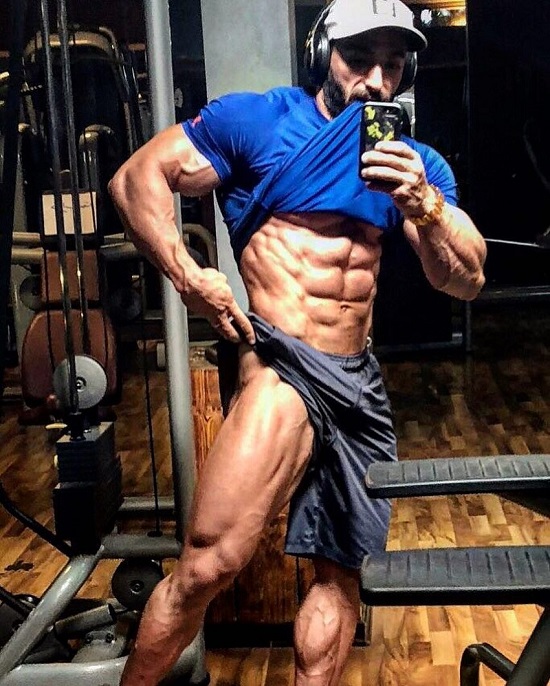 ---
Favorite Exercises
Abtin sometimes shares videos of himself working out in the gym.
In these videos, he's often seen training with heavy weights – this is his favorite way to grow.
Some of Abtin's favorite exercises include:
Barbell Back & Front Squats
Military Press
Incline Bench Press (Upper Pecs)
---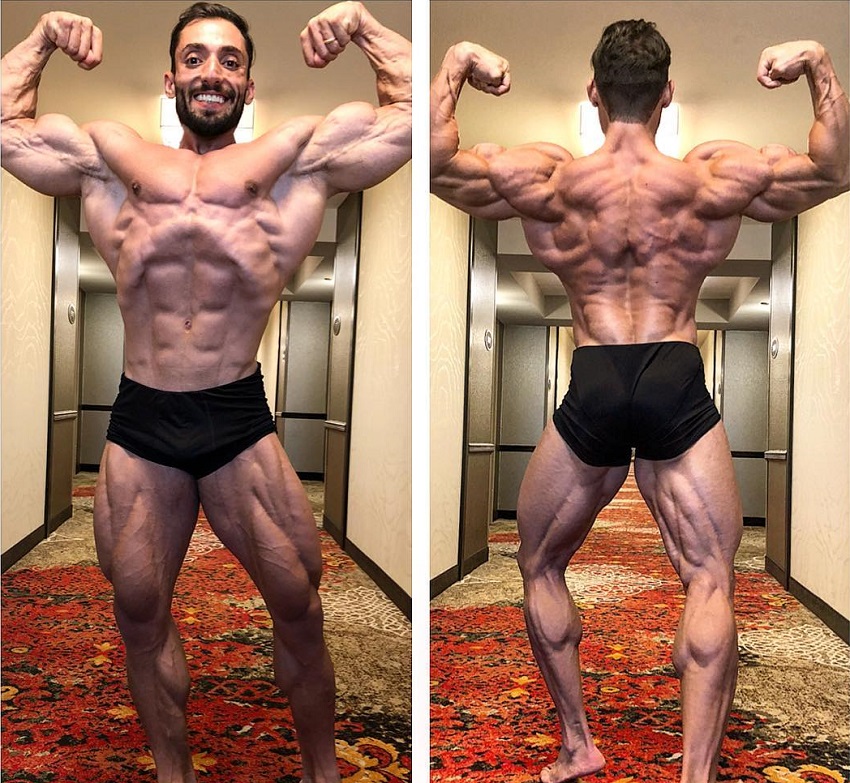 "Losers quit when they're tired but winners quit when they've won."
Nutrition
A Process of Learning and Making Mistakes
When Abtin started his journey into bodybuilding, he quickly realized that weightlifting alone wasn't enough to build a muscular physique.
As a result, he set out on learning as much as possible about correct nutrition. His goal was to create a 'hardcore' weightlifting program and accompany it with a proper diet regimen.
Ultimately, Abtin's sacrifice and hard work paid off. After years of learning, and many ups and downs, he attained the knowledge that allowed him to sculpt the physique that he's now known for.
---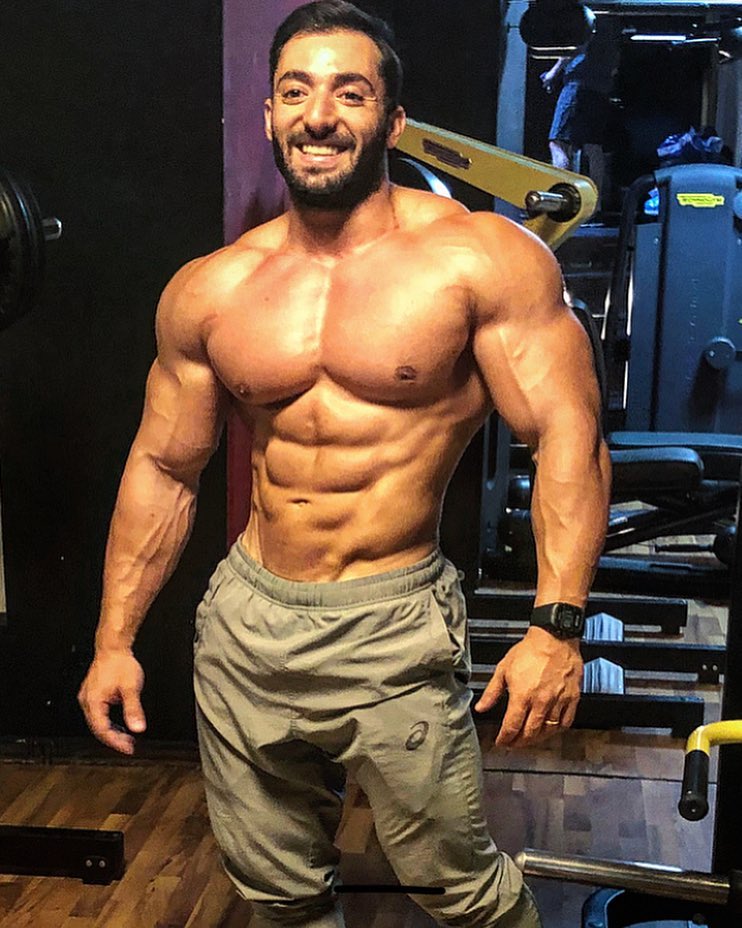 ---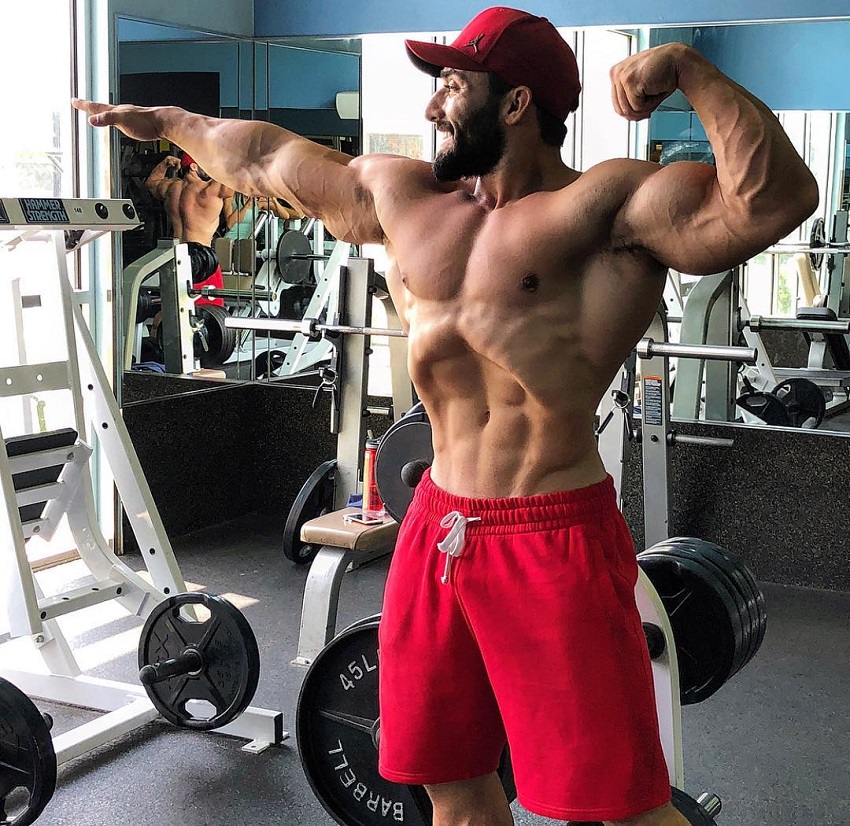 "If you don't sacrifice for what you want, what you want becomes the sacrifice."
What we can learn from Abtin Shekarabi
In order to get to where he is today, Abtin Shekarabi had to put in a tremendous amount of effort into his transformation.
He's someone who's always chosen the harder, less crowded route towards success. He knew that in order to build an outstanding physique, he'd need to do outstanding things – things that most people would never do.
Instead of going to parties with friends, Abtin worked hard in the gym and prepared his meals at home. It wasn't an easy sacrifice, but for Abtin, it was absolutely worth it. Thanks to his determination, he was able to become the 2018 Amateur Mr. Olympia vice-champion.
If there's something Abtin Shekarabi has taught us, it would be this: keep choosing temporary discomfort over comfort. By doing so, you'll build the discipline that will enable you to turn your dreams into a reality.