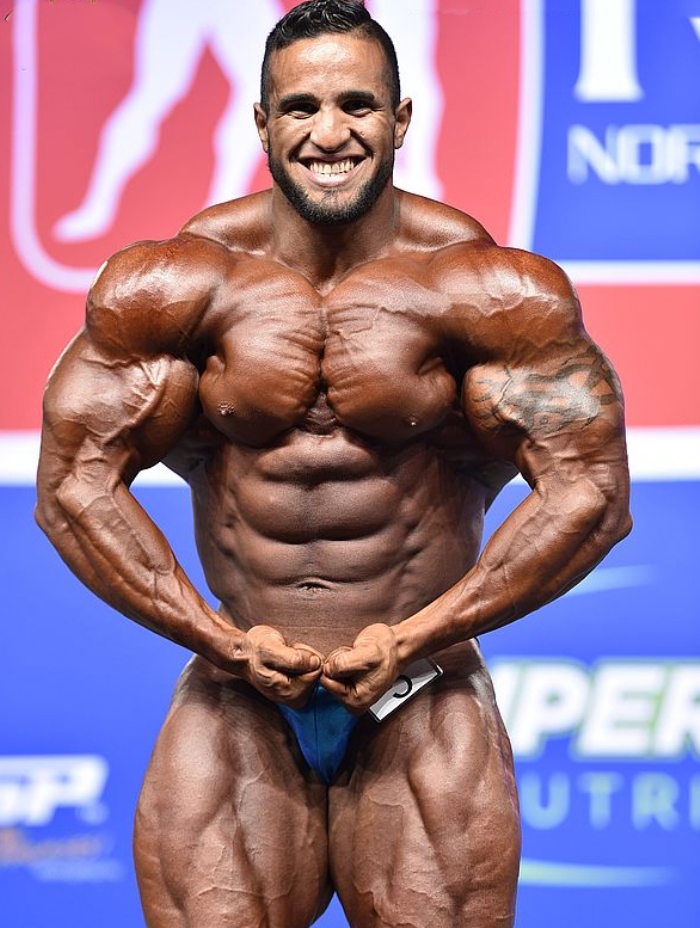 Abdelaziz Jellali
Professional Bodybuilder
Abdelaziz Jelliali is a Moroccan professional bodybuilder. He started lifting weights at 17, quickly progressing in strength and size.
By the time he turned 21, Abdelaziz started competing in bodybuilding shows. In 2014, he won the Mr. Olympia Amateur World competition, which saw him earn the IFBB Pro Card. The next year, he placed among the top 15 competitors in the biggest bodybuilding event on the planet – Mr. Olympia.
Abdelaziz has only continued to grow in recognition since then. With his achievements so far, Abdelaziz Jellali has left his mark as one of the biggest names of Moroccan bodybuilding.
---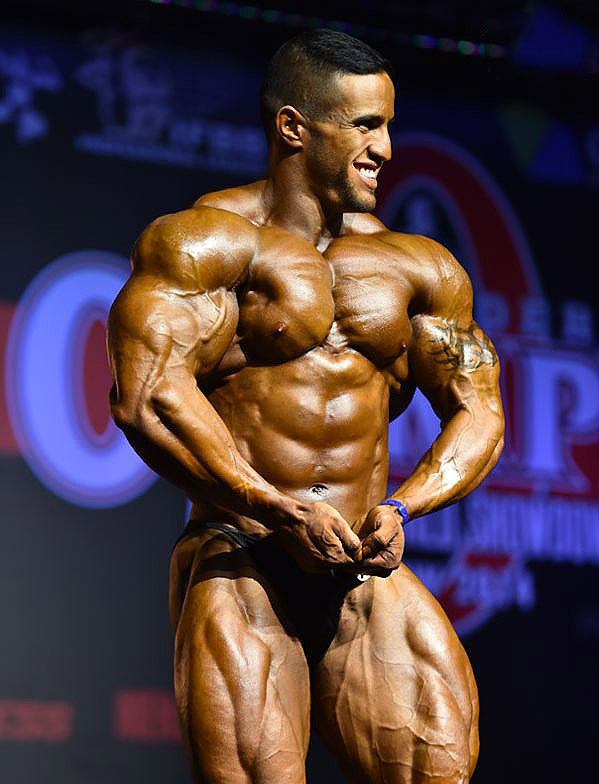 Athlete Statistics
Full Name: Abdelaziz Jellali
Weight
Year of Birth
Nationality
Profession
255 - 265lbs (115.7 - 120.2kg)
1990
Moroccan
Professional Bodybuilder
Era
2010
| | |
| --- | --- |
| Weight | 255 - 265lbs (115.7 - 120.2kg) |
| Year of Birth | 1990 |
| Nationality | Moroccan |
| Profession | Professional Bodybuilder |
| Era | 2010 |
---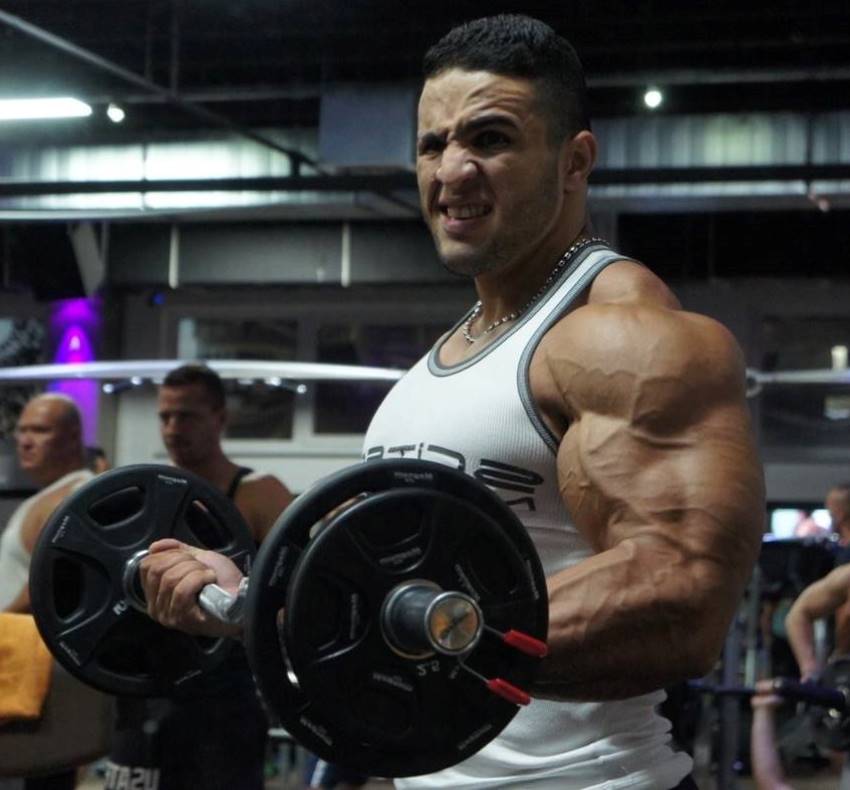 Accomplishments
2015 IFBB Mr. Olympia, 15th
2014 Mr. Olympia Amateur World (Moscow, Russia), 1st Overall
---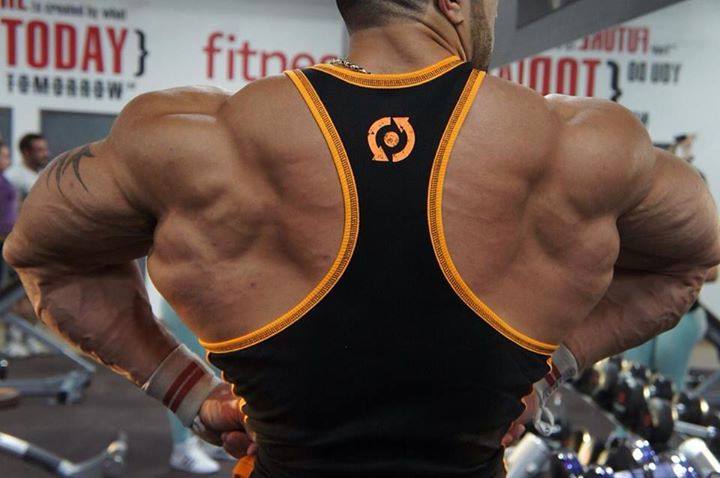 Training
Basic Weightlifting
Abdelaziz doesn't overthink his training. He follows the routine which works for him – not changing anything as long as it gives him results.
He sticks to the basic rules; lifting heavy free weights, and isolating his muscles with cables and machines at the end of the workout. In each workout, Abdelaziz will typically do between 15-25 sets.
His sessions last around 1,5 hours. Excluding cardio, which he does every third day. However, when Abdelaziz is three weeks out of the competition or less, he'll do cardio every day for 30 minutes.
---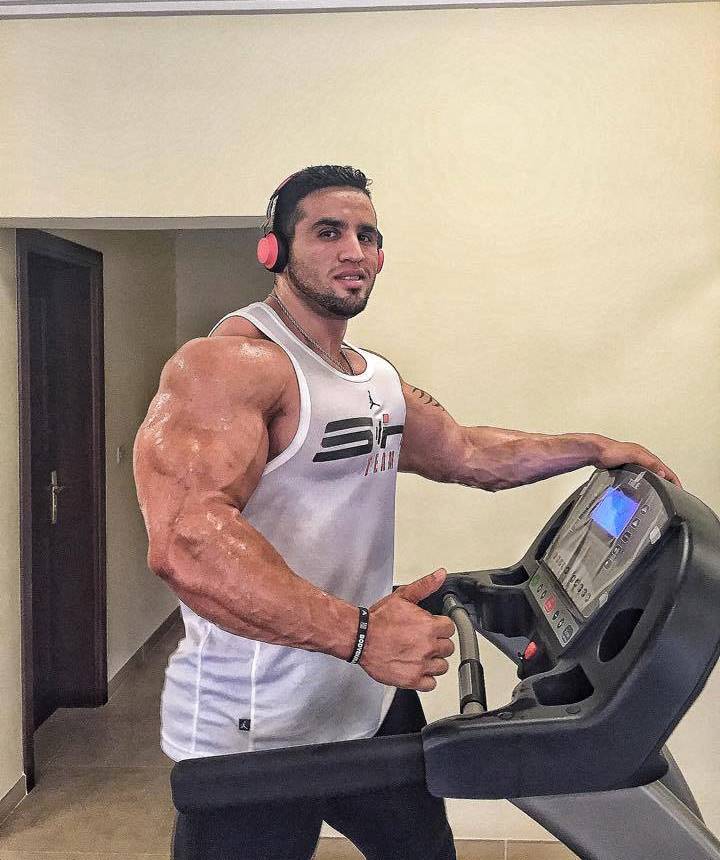 ---
Abdulaziz's Chest Workout
One of Abdelaziz's favorite body parts is his chest, and one of his favorite exercises is, unsurprisingly – the bench press. Here's an explanation of Abdelaziz's chest workout;
He starts with a heavy multi-joint exercise, which is either the bench press or the flat dumbbell chest press
In his first exercise, Abdelaziz usually does only 6 reps. He says, this builds his strength, and the foundation for future muscle growth.
After he's done with the bench press, Abdelaziz will go onto the incline press. He typically opts for the dumbbell variation of the exercise. In each set, he makes sure to hit the chest from different incline angle – 35°, 45°, and sometimes even higher.
Abdelaziz then proceeds to dips, after which he does two or three exercises which focus on stretching and contraction. I.e. flyes. These exercises include cable crossovers, pec machine fly, and dumbbell flys on a flat and incline bench.
---
---
Seated Military Press For Shoulder Growth
Abdelaziz's favorite movement for adding mass to his shoulders is the seated military press. This exercise works on all three of Abdelaziz's deltoids, particularly his middle deltoid.
Prior to starting his working sets. Abdelaziz will first do 2-3 sets of lightweight shoulder press exercises to get his rotator cuffs warmed up.
He then proceeds onto the first working set, in which he does only six reps – just like with bench press. This way, he builds up strength in his shoulders for future workouts, and ensures long-term muscle hypertrophy.
---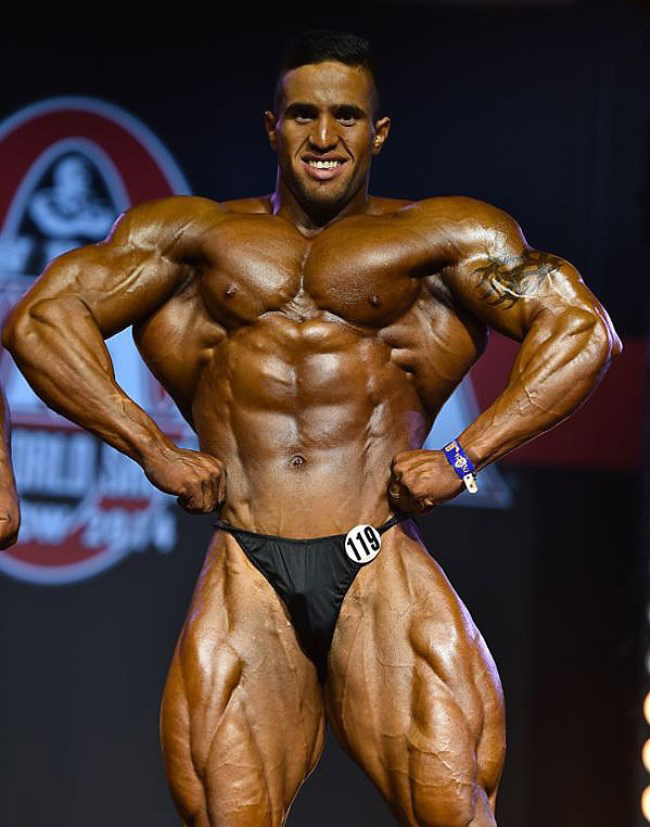 Nutrition
Same as with his training. Abdelaziz sticks to the basics. When he shops for foods, Abdelaziz looks for organic, whole, and natural foods; avoiding processed ingredients as much as possible.
This is something Abdelaziz pays special attention to when he's preparing for a contest. During this period, Abdelaziz will eat plain lean foods without putting any sauce or seasoning that may contain extra calories.
Some of Abdelaziz's staple foods include; chicken breast, lactose-free low-fat cheese, cashews, hazelnuts, olive oil, fruits, and vegetables. As for carbs, Abdelaziz doesn't consume a lot of them; typically, only after a workout to spike his blood glucose.
---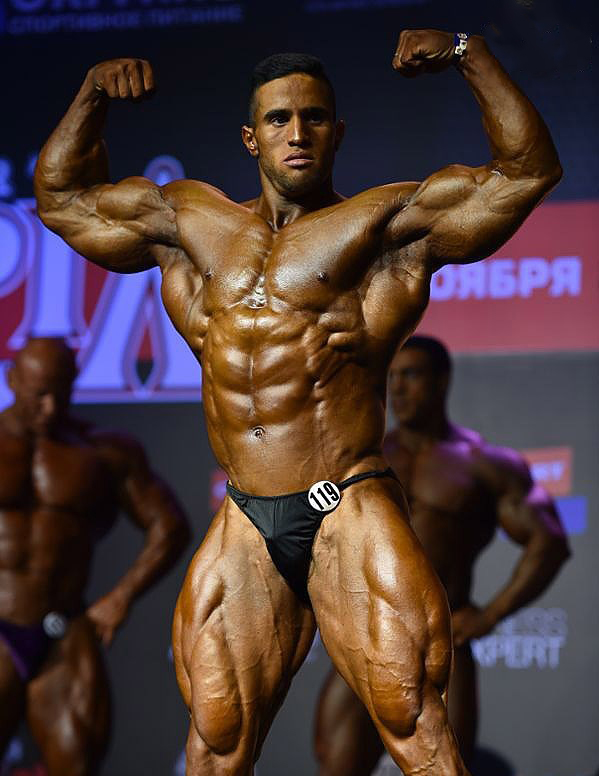 What we can learn from Abdelaziz Jellali
If nothing else, Abdelaziz Jellali has proven to us that if you want to become successful. You should be ready to put in the work to your craft.
Depending on your mindset, reaching success can be a simple, or a difficult process. If you can handle the difficulties and keep moving forward in spite of them, you can become successful – just like Abdelaziz Jellali.