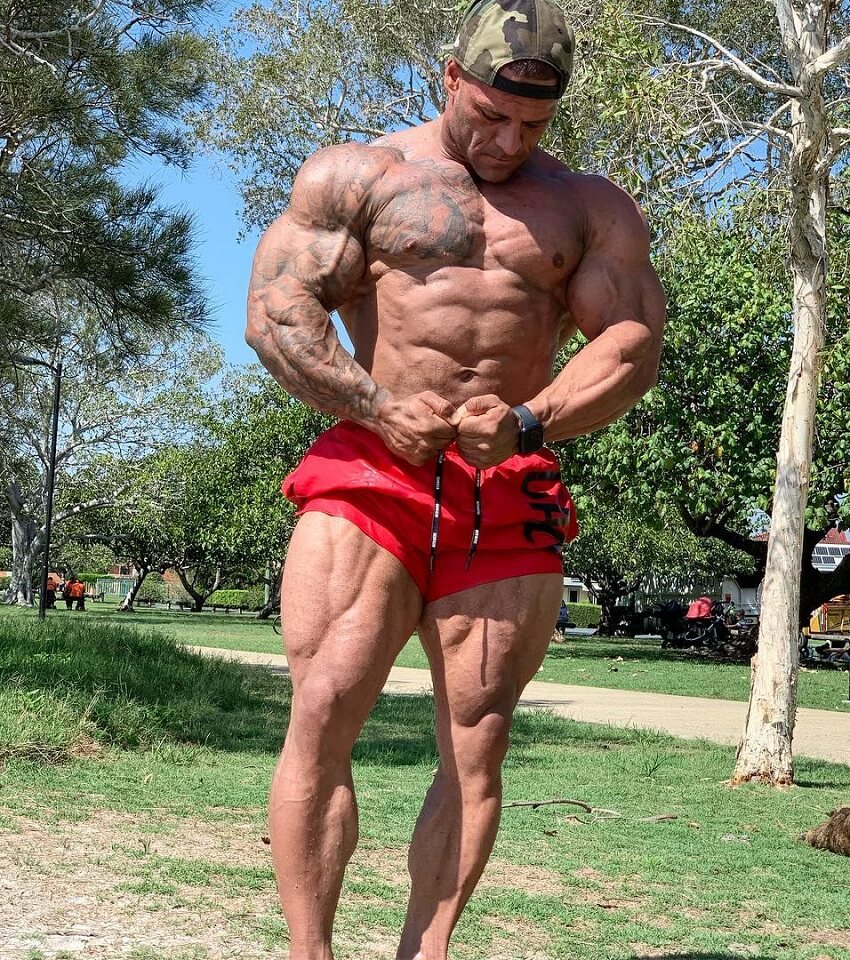 Aaron Polites
212 IFBB Pro Bodybuilder,
Aaron Polites is an Australian 212 IFBB Pro bodybuilder and fitness athlete. He grew up as an active child who loved to partake in dirt bike races.
However, by the age of 15, Aaron had a string of injuries from the years of racing, which saw him undergo shoulder reconstruction.
As a part of the rehab, Aaron started going to the gym to strengthen his shoulder. Since then, he's fell in love with bodybuilding and has gone on to become the 2015 Arnold's Australia Champion.
This is his story:
---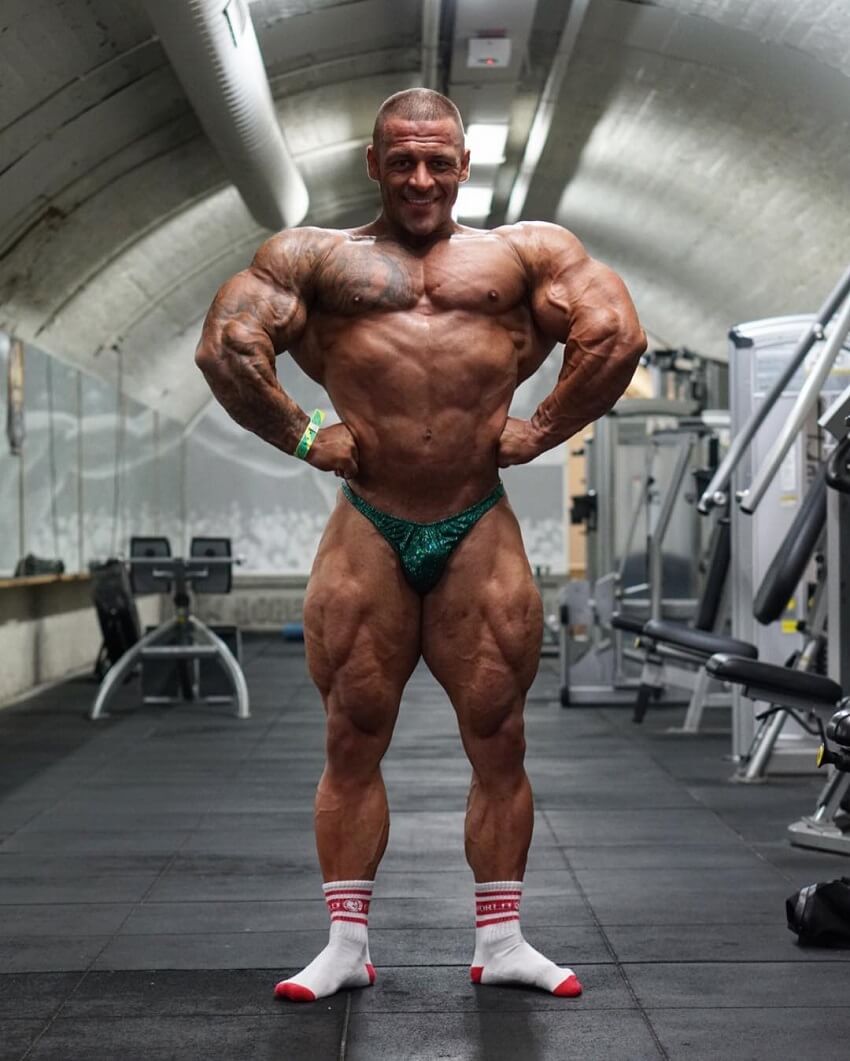 "No one is going to hand you that life you dream about daily. You have to go out and get it yourself and guess what, it's going to suck and it's going to hurt, but there's a reason not everyone is successful, are you willing to suffer?"
Athlete Statistics
Full Name: Aaron Polites
Weight
Height
Age
Date of Birth
215 - 225lbs (93.0 - 102.1kg)
5'5" (165cm)
34
September 26, 1988
Nationality
Profession
Era
Australian
212 IFBB Pro Bodybuilder,
2010
| | |
| --- | --- |
| Weight | 215 - 225lbs (93.0 - 102.1kg) |
| Height | 5'5" (165cm) |
| Age | 34 |
| Date of Birth | September 26, 1988 |
| Nationality | Australian |
| Profession | 212 IFBB Pro Bodybuilder, |
| Era | 2010 |
---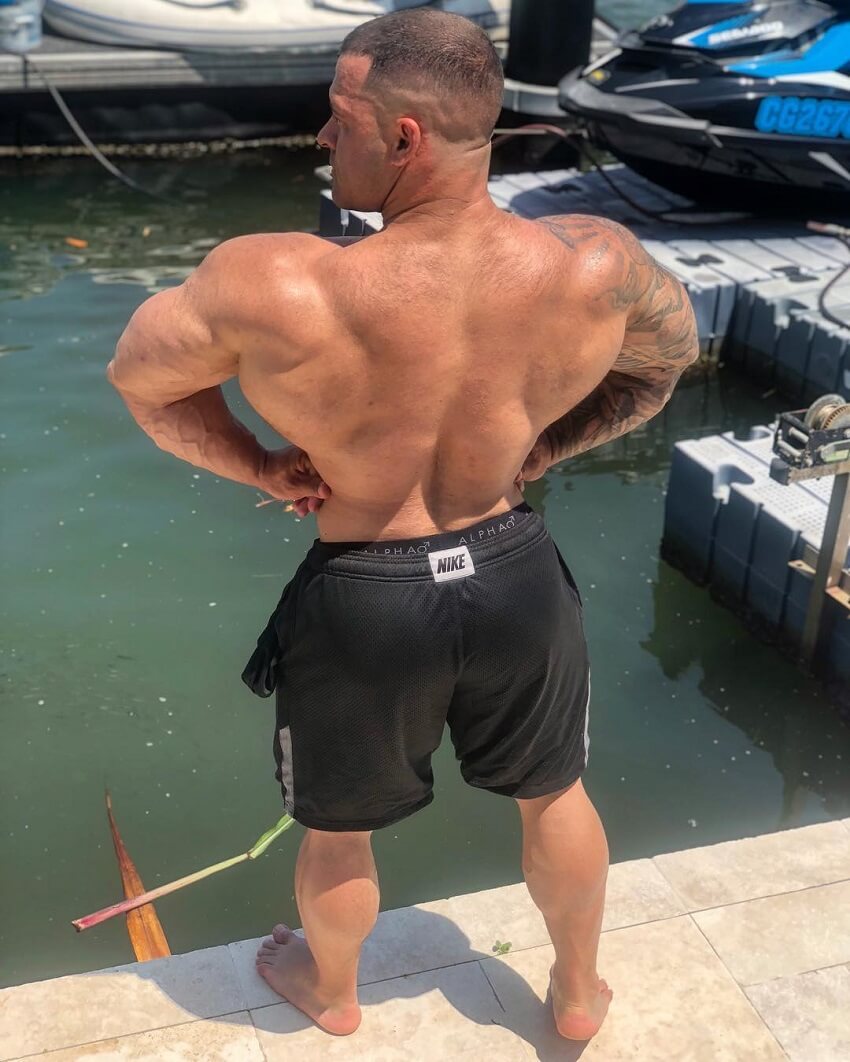 Accomplishments
Arnold's Australia, 1st place, second overall
Arnold's Ohio USA, 7th place
Mr. Australia 2014
Multiple Fit X Champion (2013 and 2014)
Novice IFBB Queensland 2013, 1st place
Novice IFBB Australasia 2013, 2nd place
Open u80kg IFBB Queensland, Australia 2014, 1st place
IFBB Australasia u80kg 2014, 1st place
Arnold Palmer Classic Invitational IFBB Columbus, Ohio 2015, 7th place
IFBB Queensland, Australia 2016, 1st place
Nationals IFBB 2016, u90kg, 1st place – Pro Card Won
Indy Pro 2019, 212 Men's Bodybuilding Class, N/A
---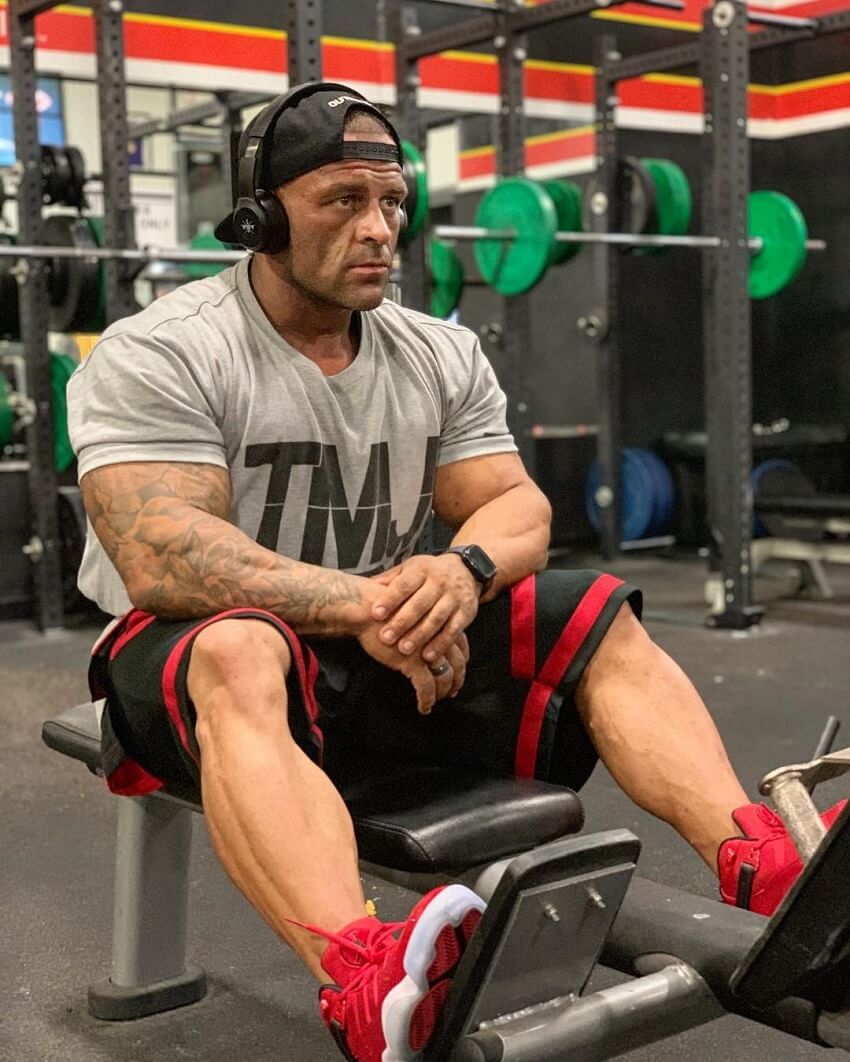 Biography
Life in Sports
Born and raised in Eastern Melbourne, Aaron Polites grew up as an active and energetic kid who loved to play every sport that he came across. These included soccer, basketball, dirt bike racing, and skiing.
Shoulder Injury and Fitness
By the age of 15, Aaron went through several bike racing accidents which damaged his shoulders. He said:
"I was always obsessed with sports, but eventually, I needed a shoulder reconstruction from all the dislocations over the years racing dirt bikes."
After the surgery, the doctor advised Aaron to start lifting weights to speed up the recovery and strengthen his shoulders. "The rest is history," says Aaron, who quickly fell in love with lifting weights and found love for bodybuilding competitions.
---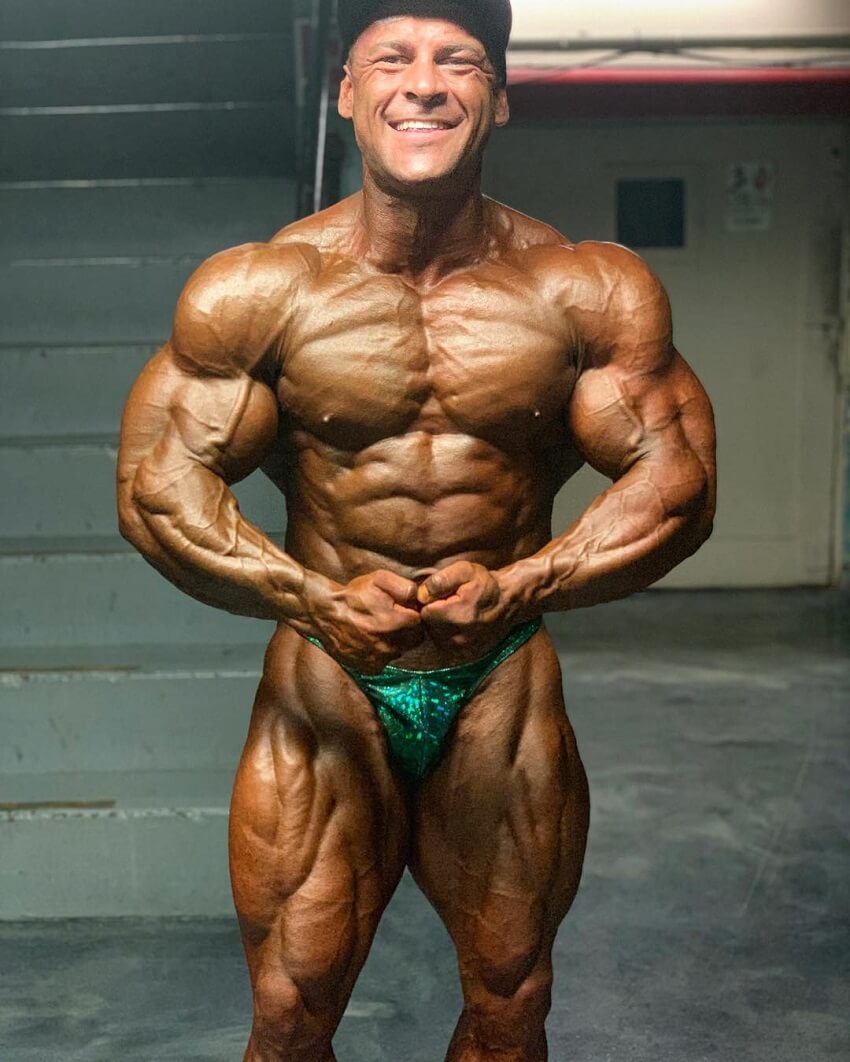 ---
Becoming a Professional Bodybuilder
Ever since his early bodybuilding days, Aaron has competed in over 12 contests and shows no signs of stopping.
Some of his best results include:
Arnold's Australia, 1st place, second overall
Mr. Australia 2014
 IFBB Australasia u80kg 2014, 1st place
Nationals IFBB 2016, u90kg, 1st place (Pro Card)
He's thankful for every challenge, including those injuries from his dirt racing days. It's through these events that he found out about fitness and found his true calling as a bodybuilder.
---
Aaron Polites with his wife and child.
Training
Aaron didn't know much about training when he started going to the gym. But, through years of effort, he became a master of his workouts.
He uses a variety of training methods to achieve his goal physique. One of these methods is progressive overload, where Aaron gradually increases the weights over the months to continually grow in strength.
---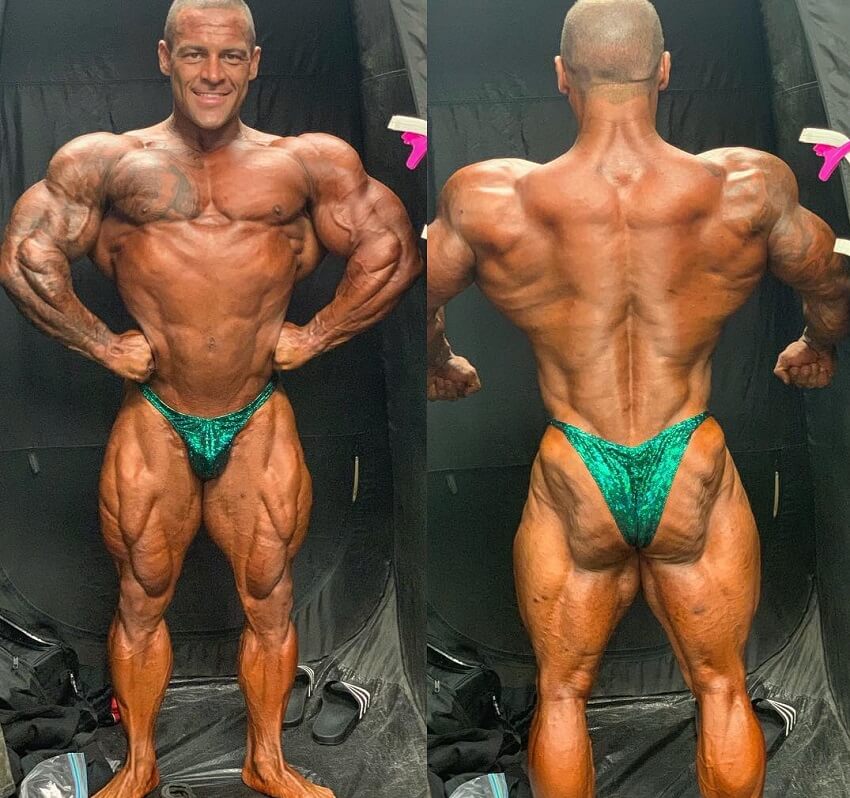 Nutrition
Aaron Polites' Diet
Aaron manipulates his diet so that he can stay ripped when going into a contest, but also gain size as he enters the off-season.
During his cutting phase, Aaron eats a high-protein, moderate-fat, and low-carb diet to stay ripped and retain muscle mass.
When the contest is over, he'll add more calories from carbs. This will fill his body with the glycogen needed to push through his hard off-season workouts, enabling him to grow in strength and size.
---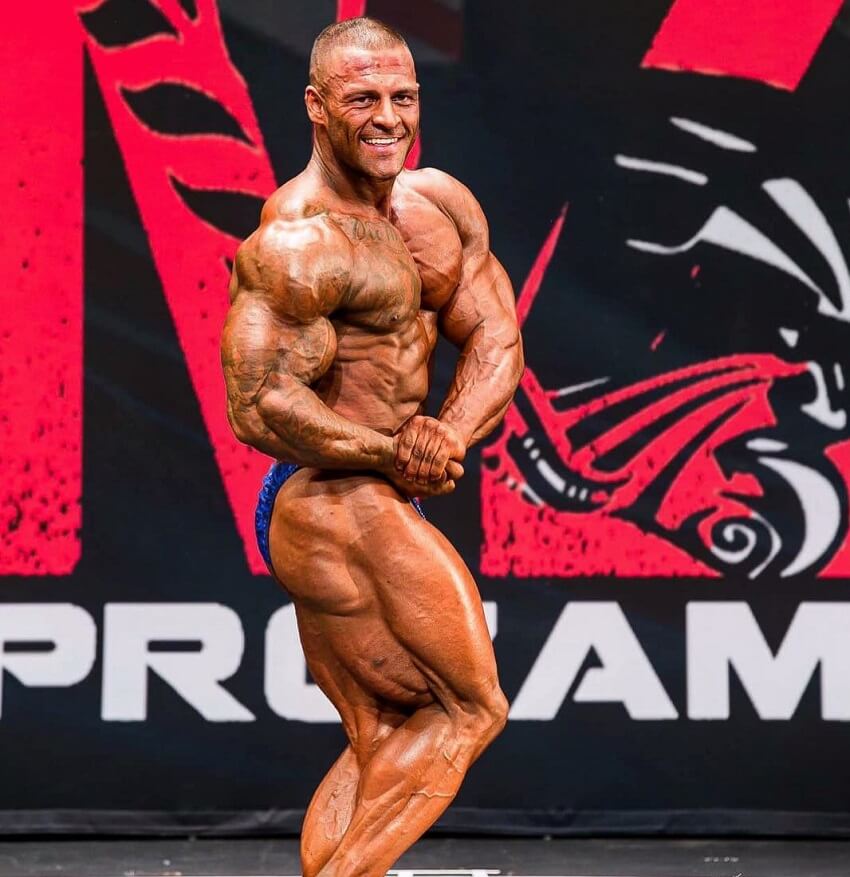 What we can learn from Aaron Polites
What we can learn from Aaron Polites, is that a smart fitness plan is a key to building a physique that you want.
This includes a structured workout routine, a clean diet, and a recovery protocol that will enable your muscles to repair and grow stronger over the months.
By following similar fitness principles as Aaron Polites, you too could have your very own awesome physique.